25 Vegan Peanut Butter Desserts
Love peanut butter? Then check out these vegan peanut butter desserts! Whether you want a rich, decadent dessert, a healthier treat or a gluten-free option, this post has it all! Includes cookies, brownies, bars, no-bake recipes and more.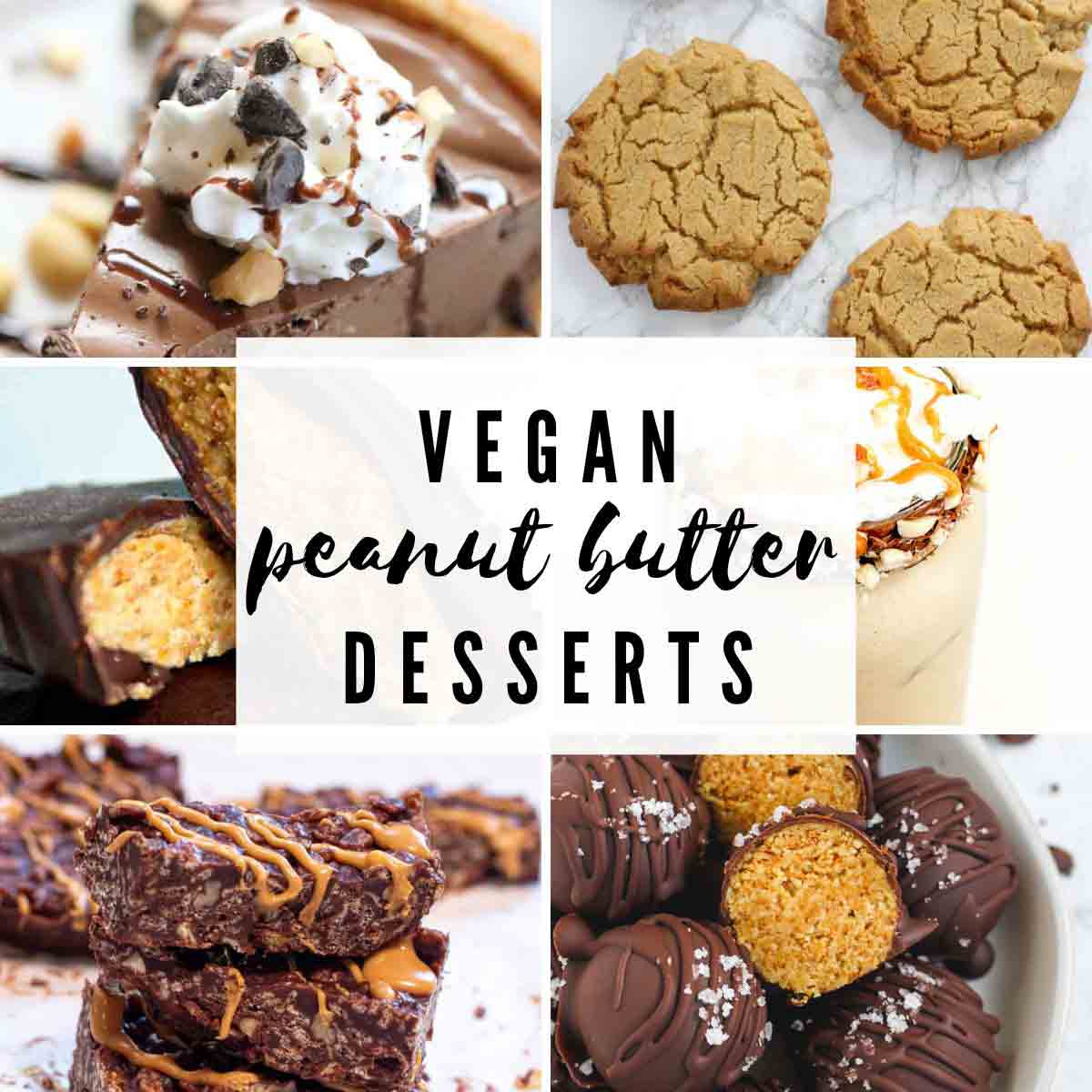 Peanut butter- you either love it or you hate it! I know people who can't stand the stuff but I also know others who happily eat it by the spoonful straight from the jar.
While I am not a huge fan of straight-up peanut butter on a spoon, I am firmly in the LOVE camp for peanut butter. Especially when it's baked up into all kinds of vegan peanut butter desserts.
I am going to assume that since you clicked on this post that you are also a fan of peanut butter! With National Peanut Butter Day coming up on the 24th of January, I thought it would be a great time to compile all of my favourite peanut butter desserts into one post.
With the help of some other food bloggers, I bring you these 25 vegan peanut butter dessert recipes. I hope you enjoy them!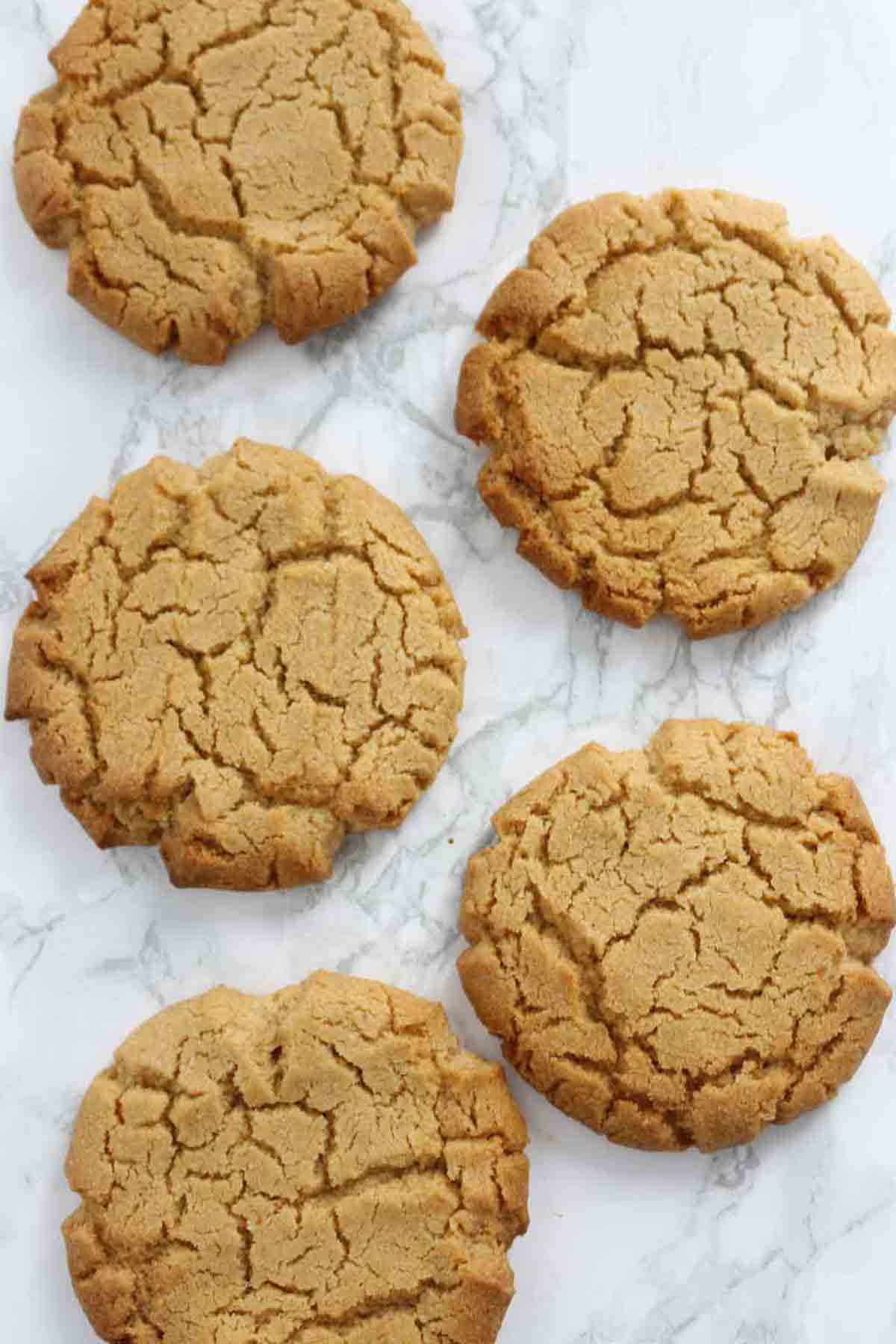 Soft, chewy peanut butter cookies with slightly crispy edges. A classic cookie that is perfectly sweet and will be loved by all.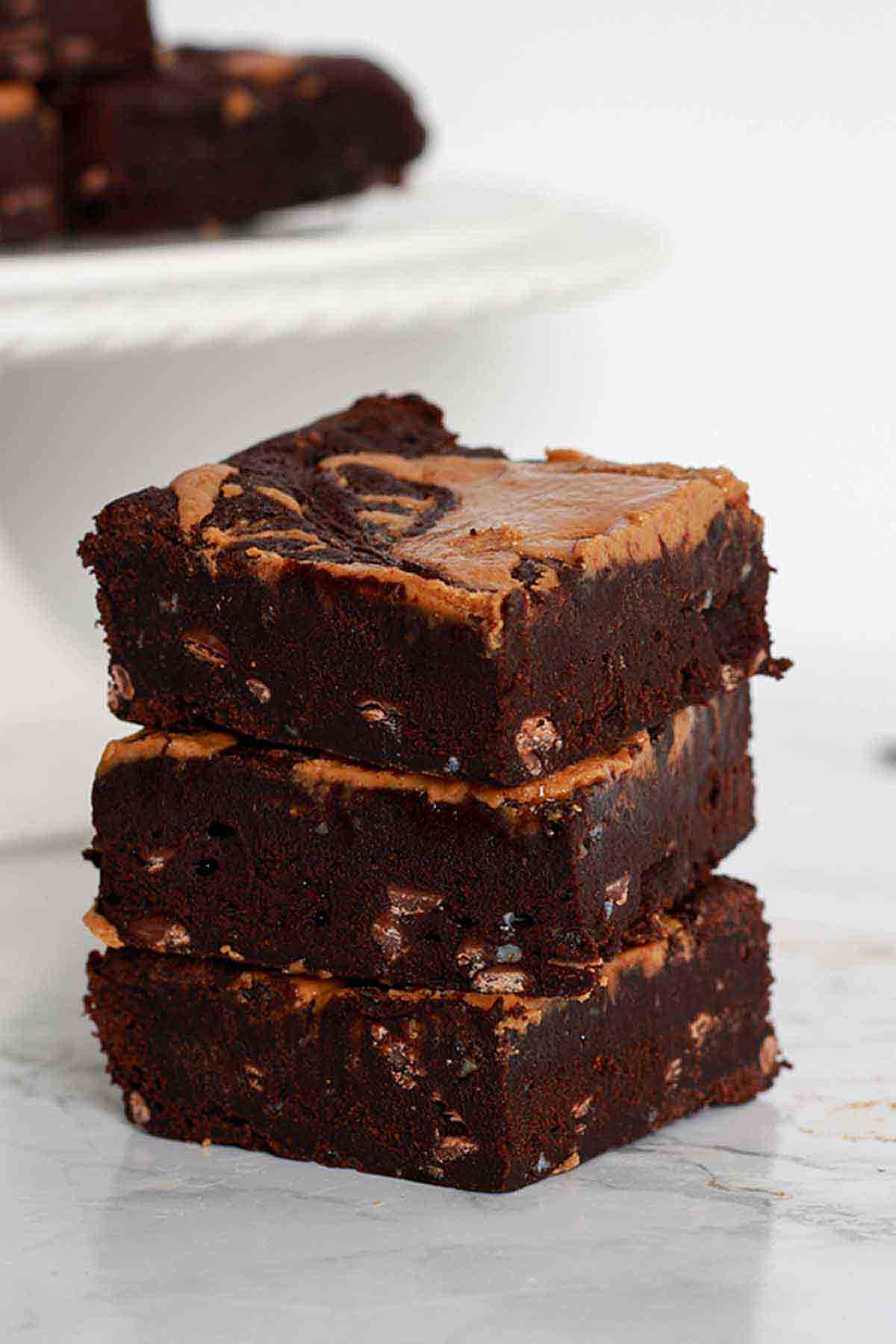 Fudgy chocolate brownies with a peanut butter swirl on top. If you like your desserts rich and decadent, give these brownies a try!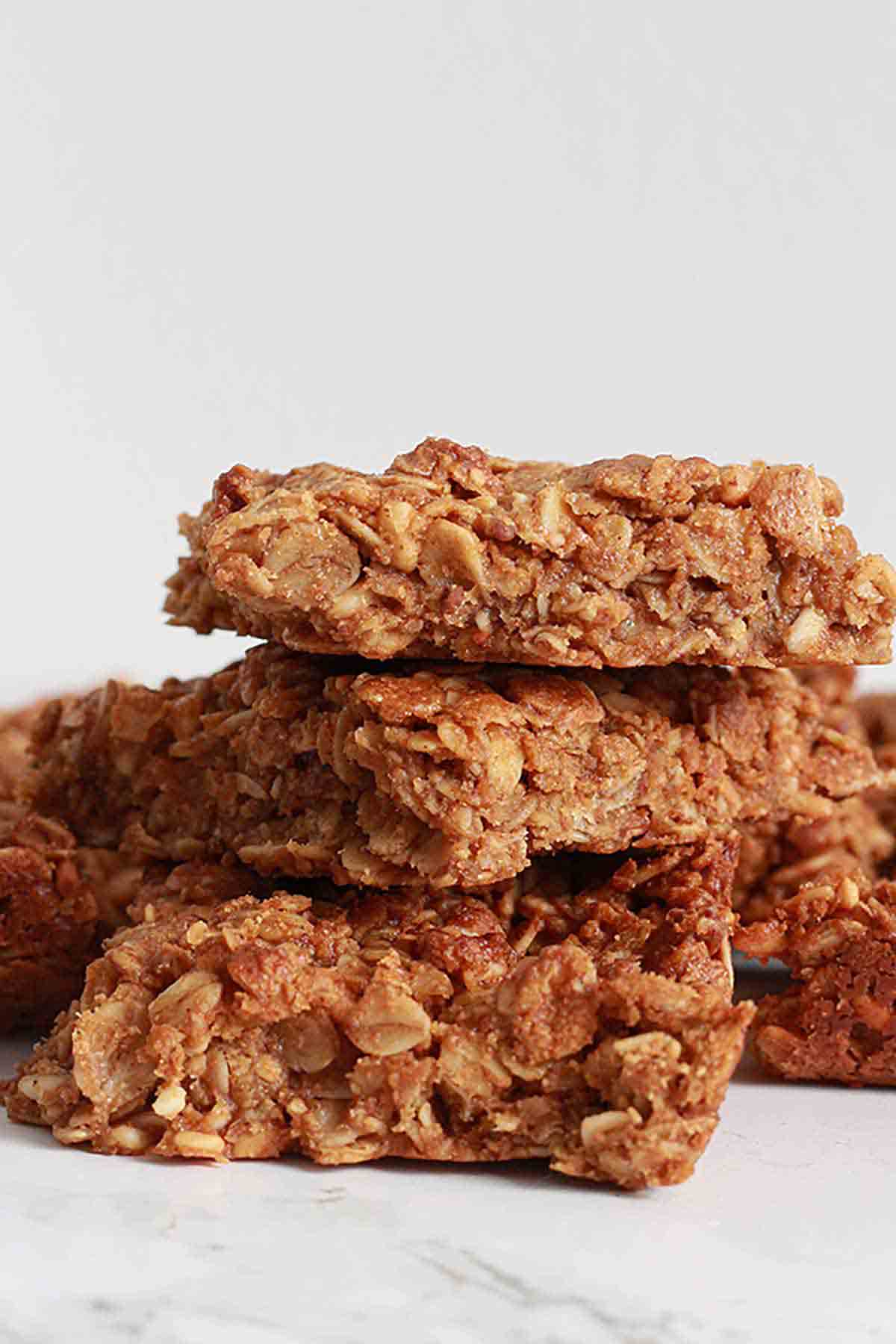 Classic British flapjacks with a peanut butter twist. You'll only need 5 ingredients and 30 minutes to make them.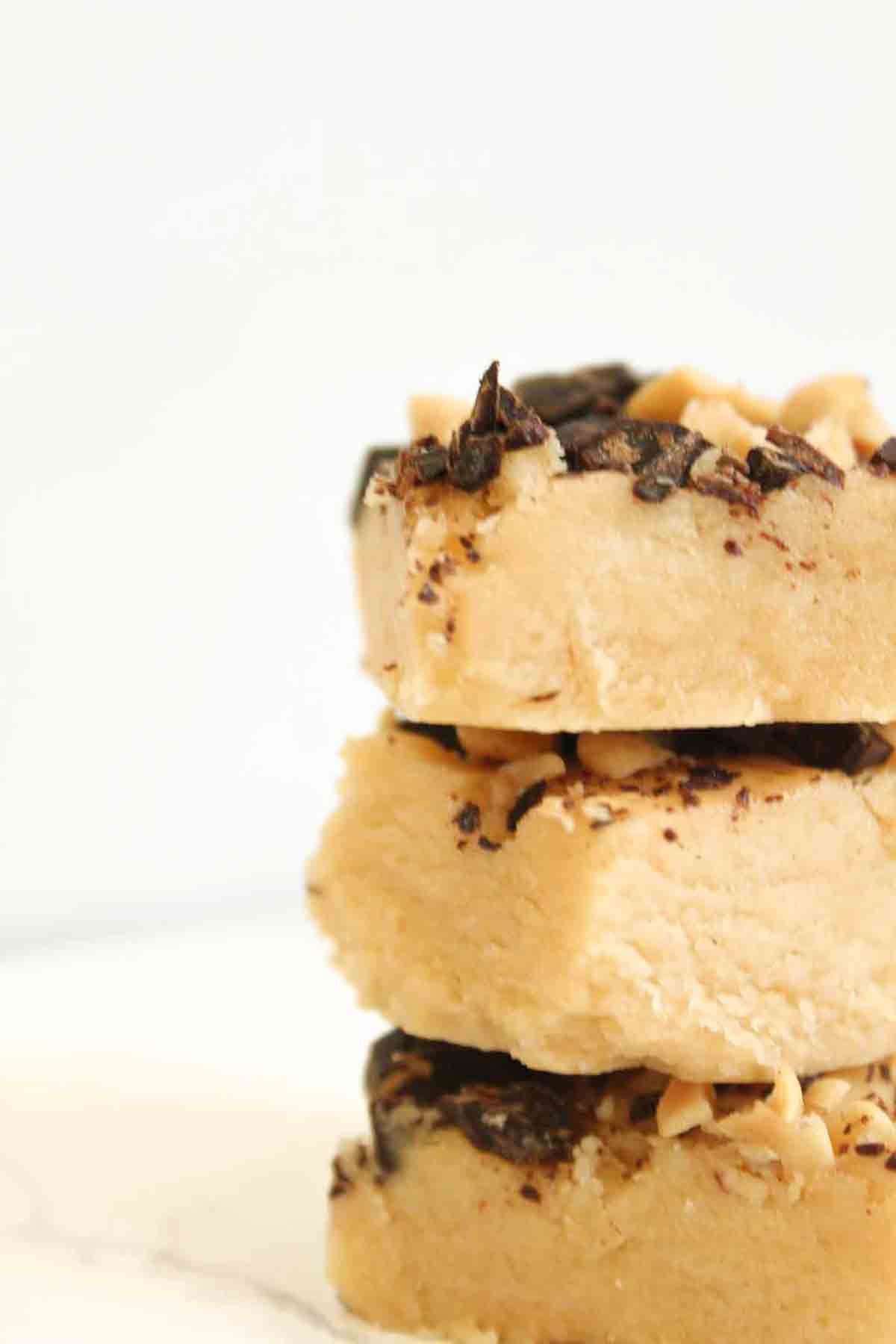 We couldn't have a vegan peanut butter desserts post without fudge now, could we? You'll only need 4 ingredients for this peanut butter fudge and none of them are condensed milk! It's a super easy recipe but you can make it more fancy by adding some chocolate and/or peanuts on top.
If you're looking for a vegan Reece's peanut butter cup alternative, this is the recipe for you! You can make them with vegan milk, white or dark chocolate- the choice is yours!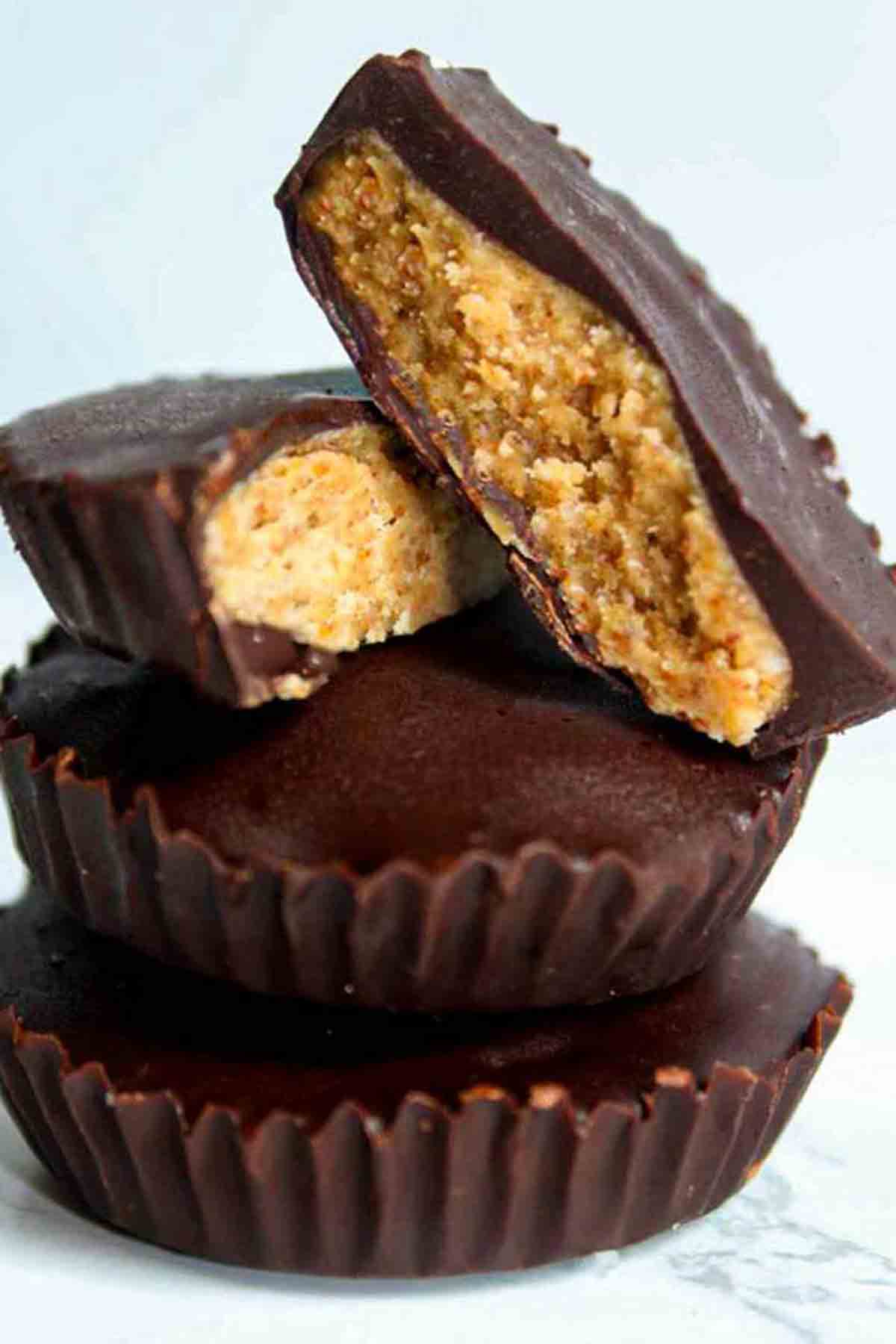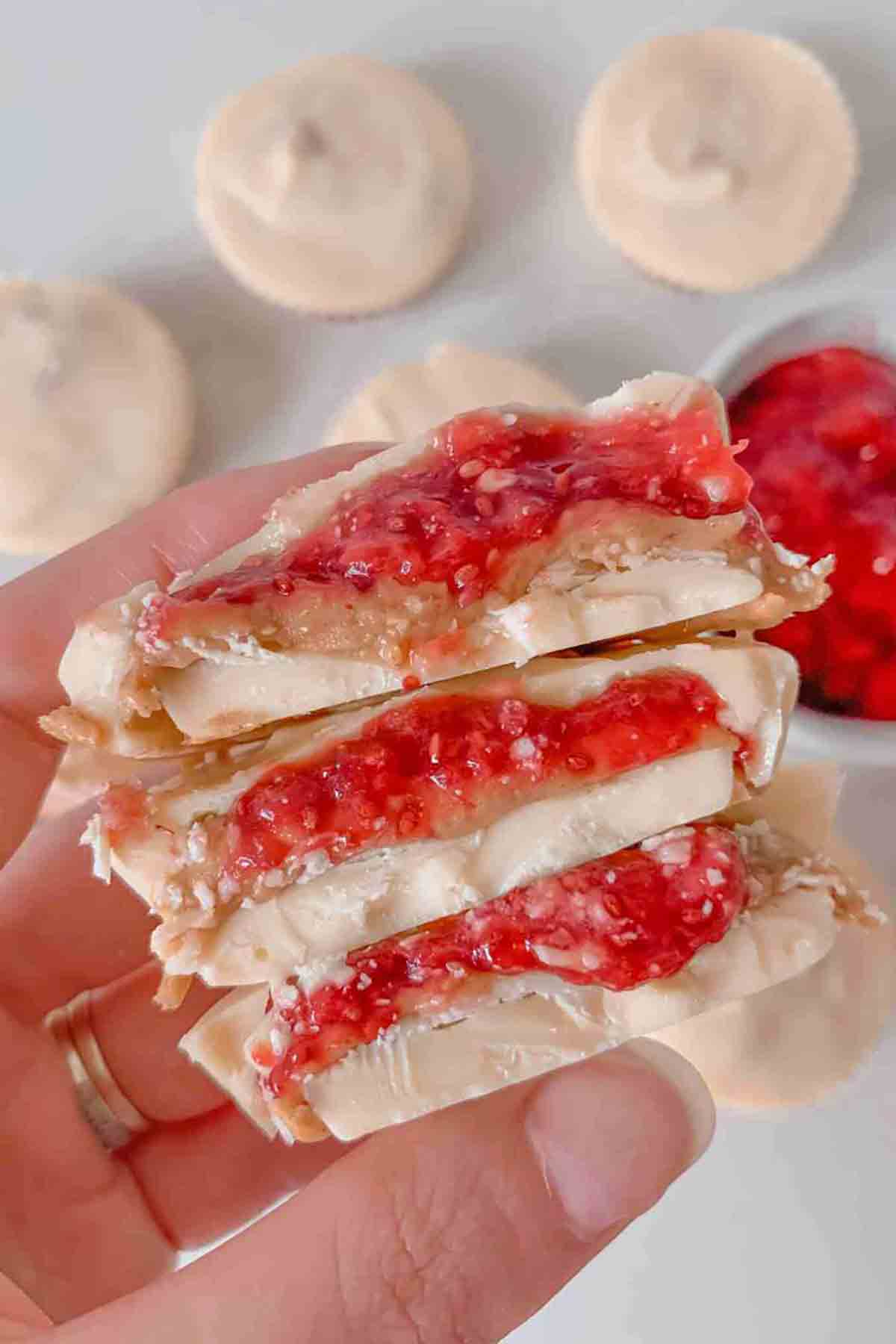 White chocolate peanut butter jam cups. A no-bake dessert with dairy-free white chocolate, creamy peanut butter filling and sweet strawberry chia jam.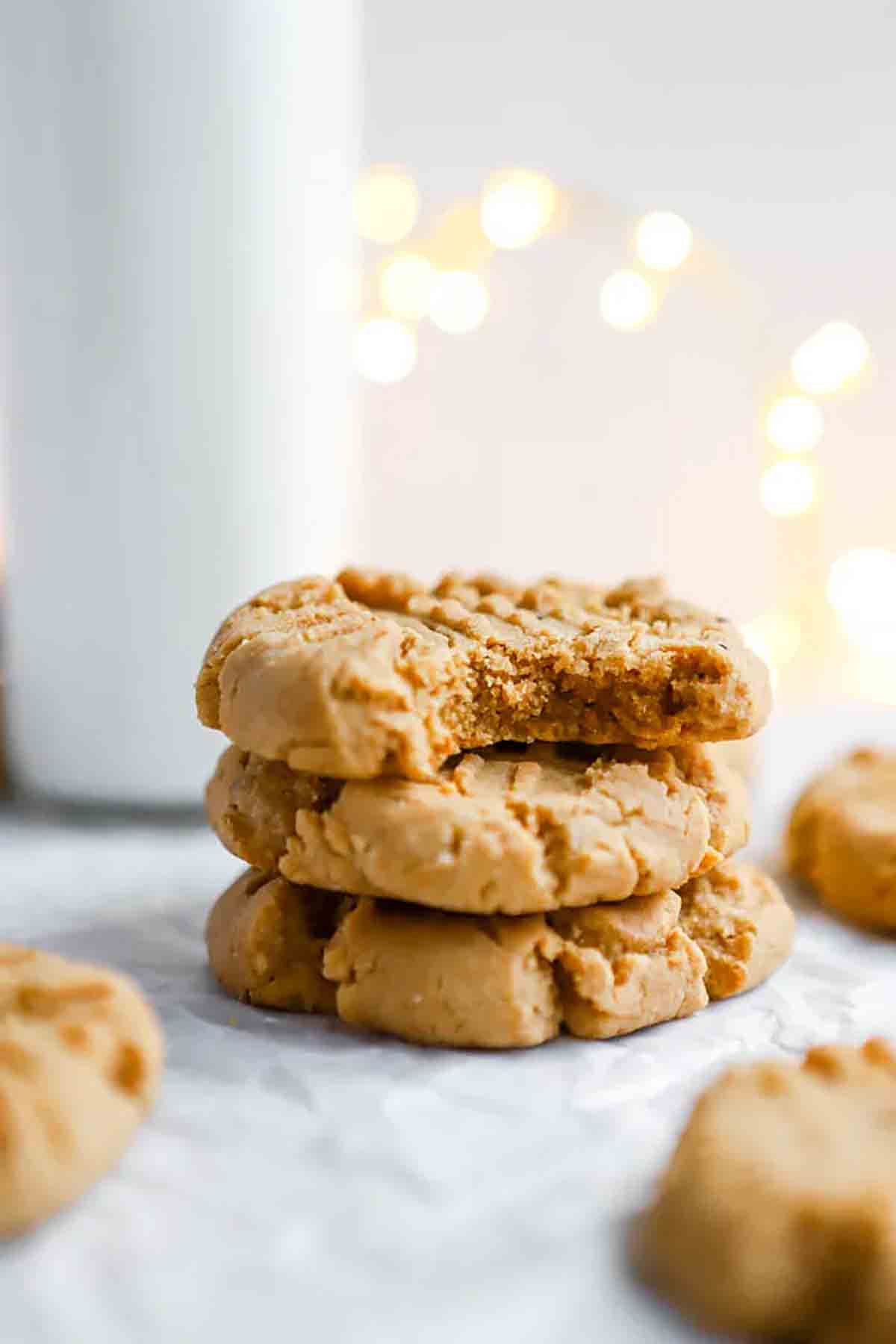 These gluten-free vegan peanut butter cookies are the more allergen-friendly version of the classic vegan peanut butter dessert. Made with simple ingredients and the perfect texture, they are sure to please the whole family.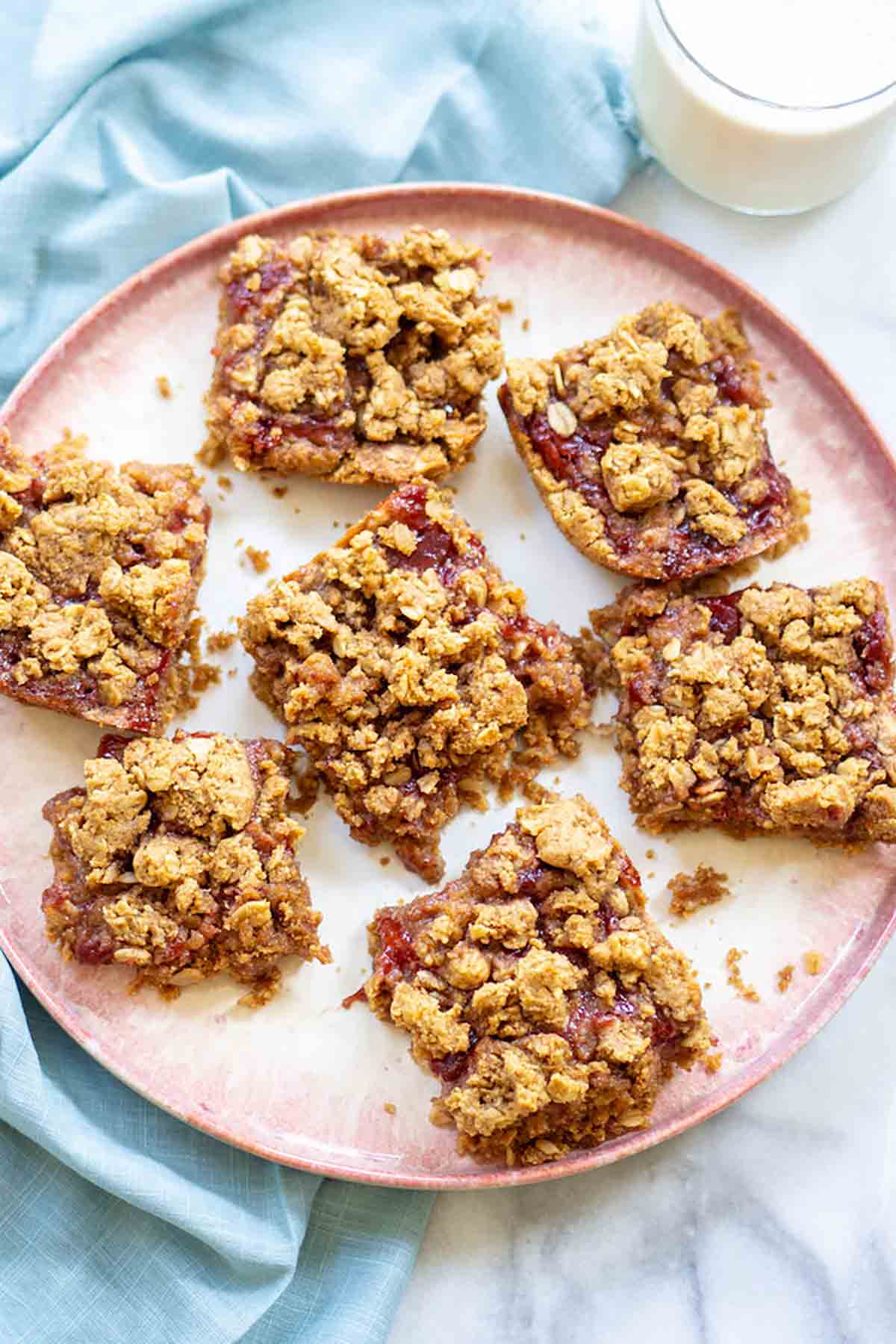 These easy peanut butter and jelly bars are perfect for a healthy snack or dessert!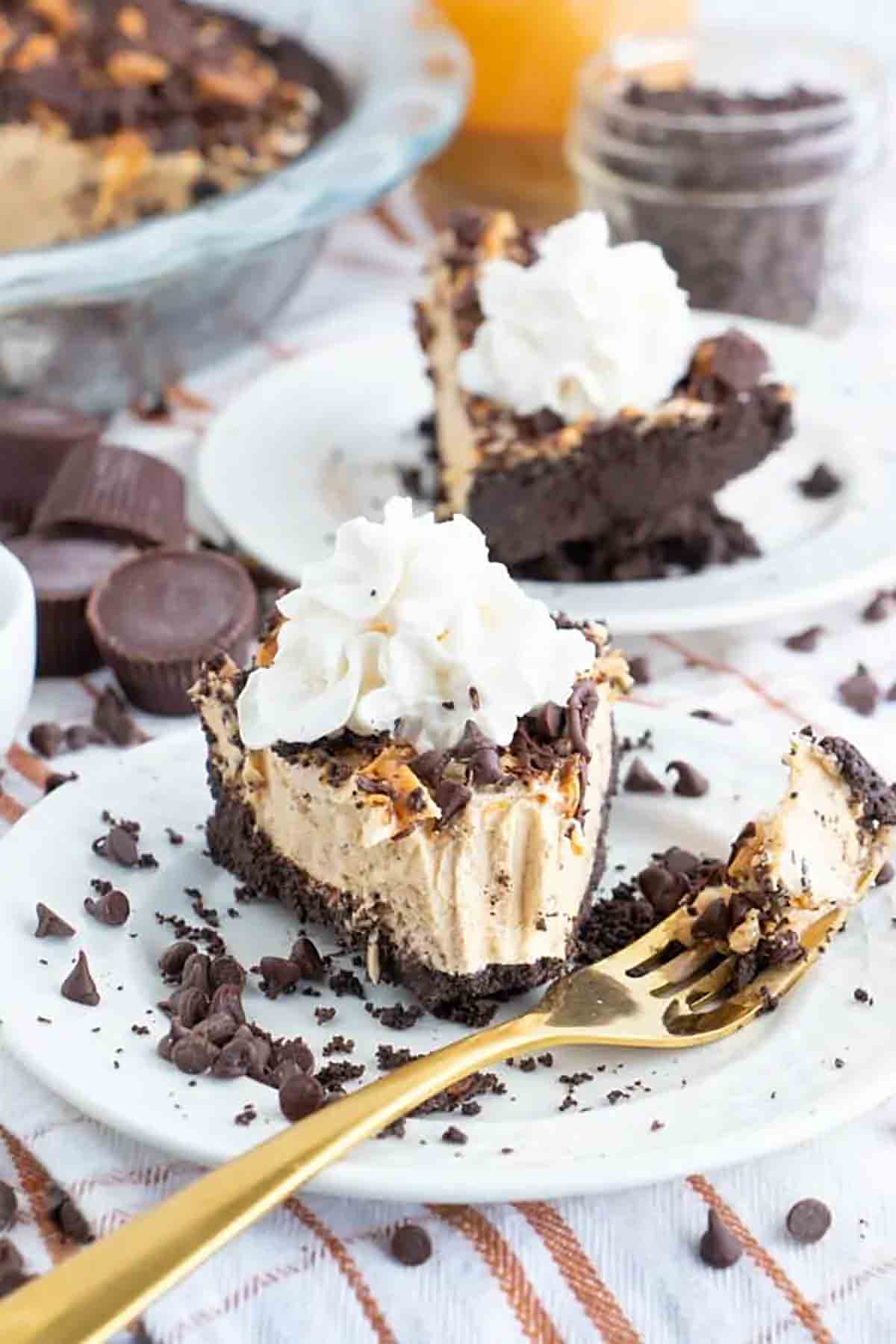 This easy and decadent vegan peanut butter pie recipe has a delicious fluffy whipped cream filling and a chocolate cookie crust!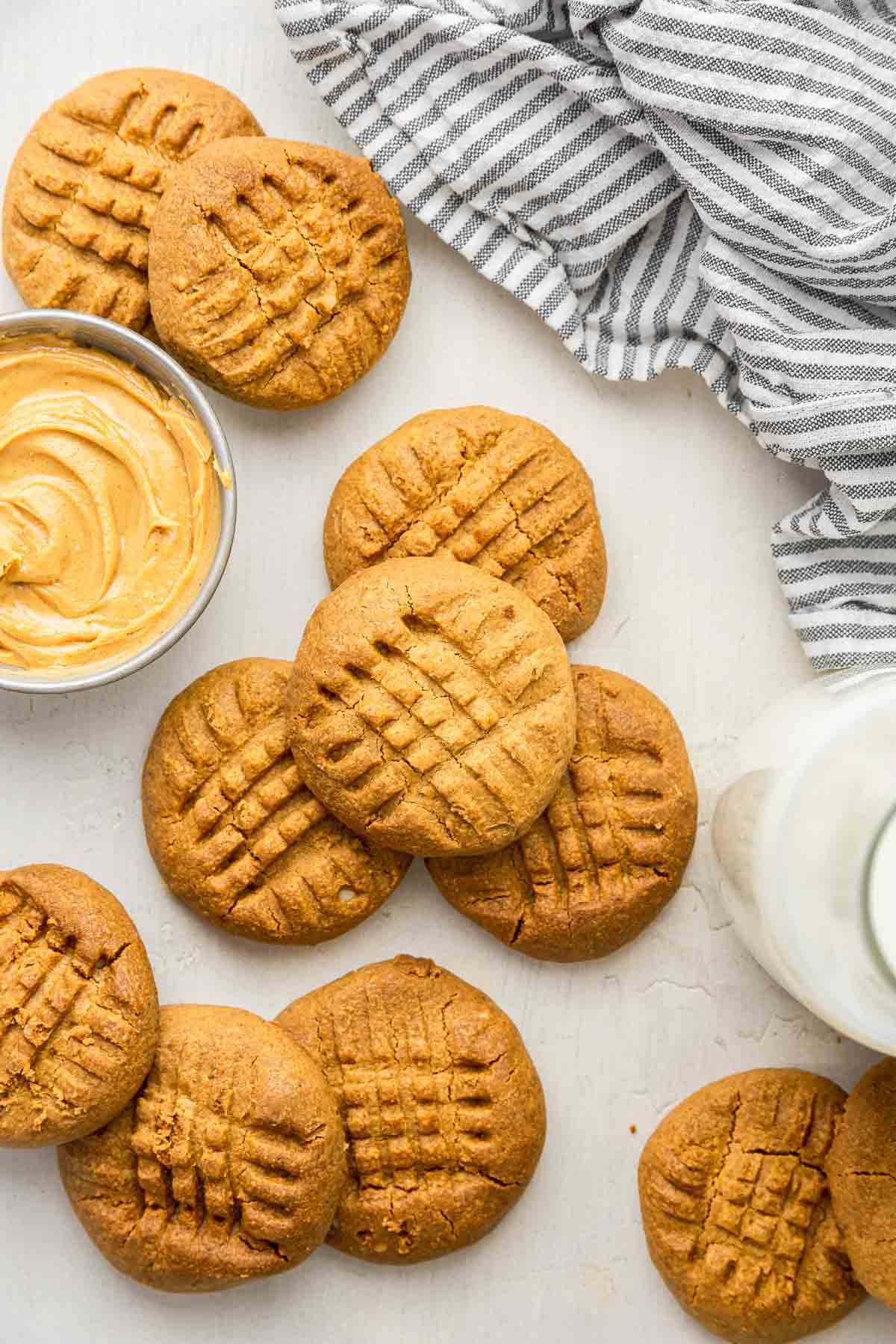 These 2 ingredient peanut butter cookies are a delicious classic treat that you will make again and again!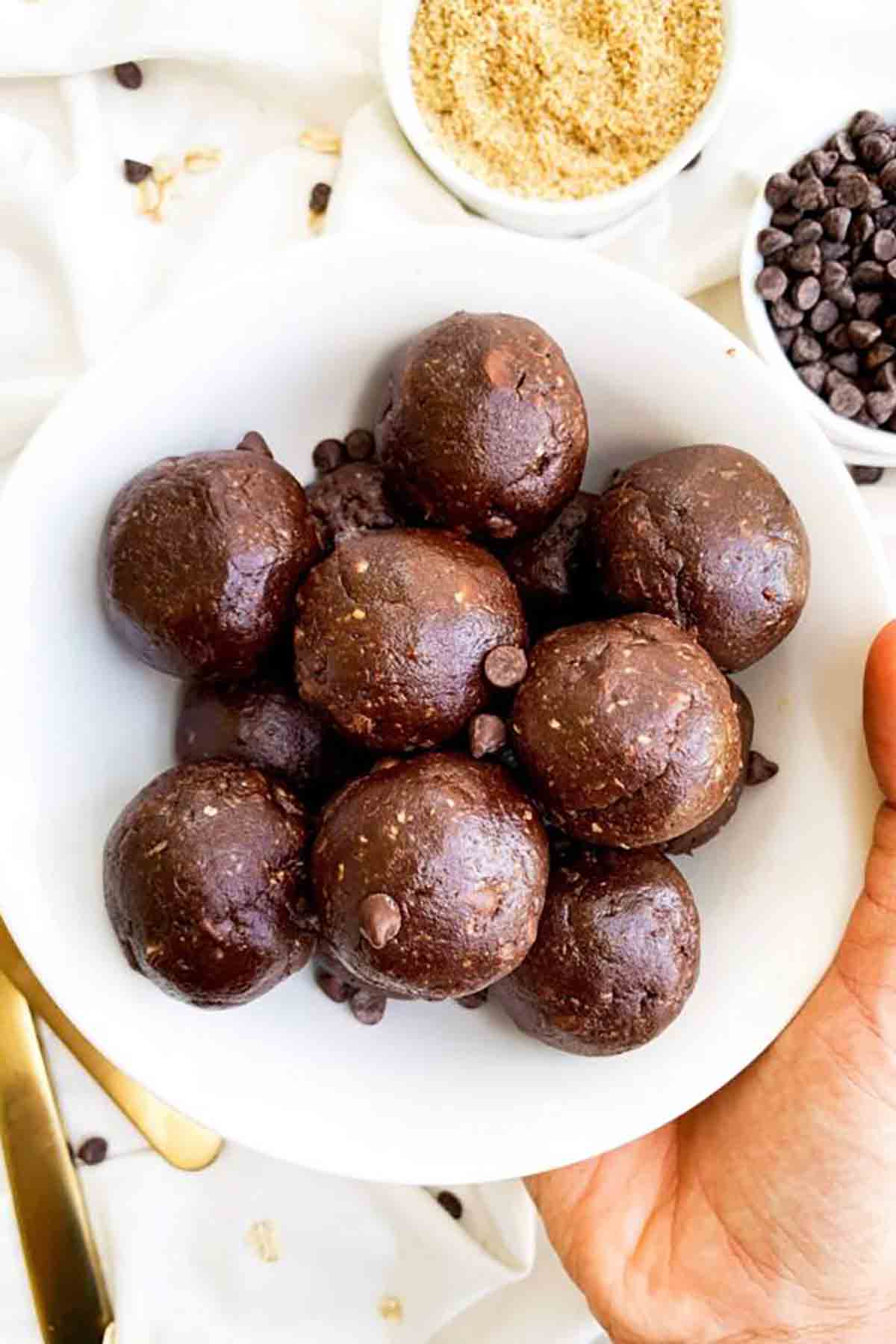 Peanut butter brownie bites are no-bake, gluten-free, and ready in under 30 minutes! Made using oat flour, ground flaxseed, and other healthier ingredients so you can enjoy these bites for dessert or an afternoon snack!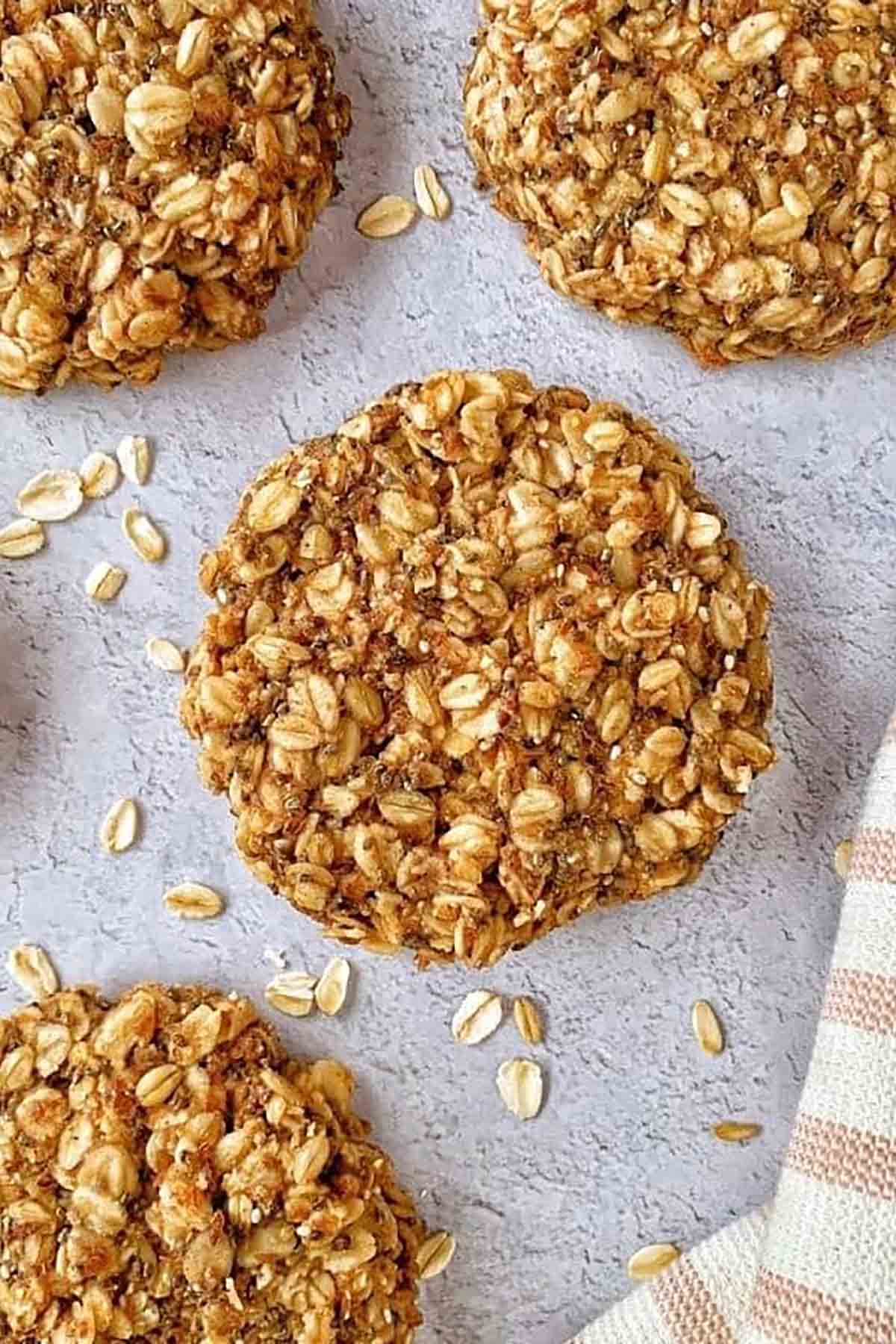 Oatmeal protein cookies are easy, vegan, & gluten-free! Using peanut butter, flax, & cinnamon, they make a yummy, & healthy breakfast option!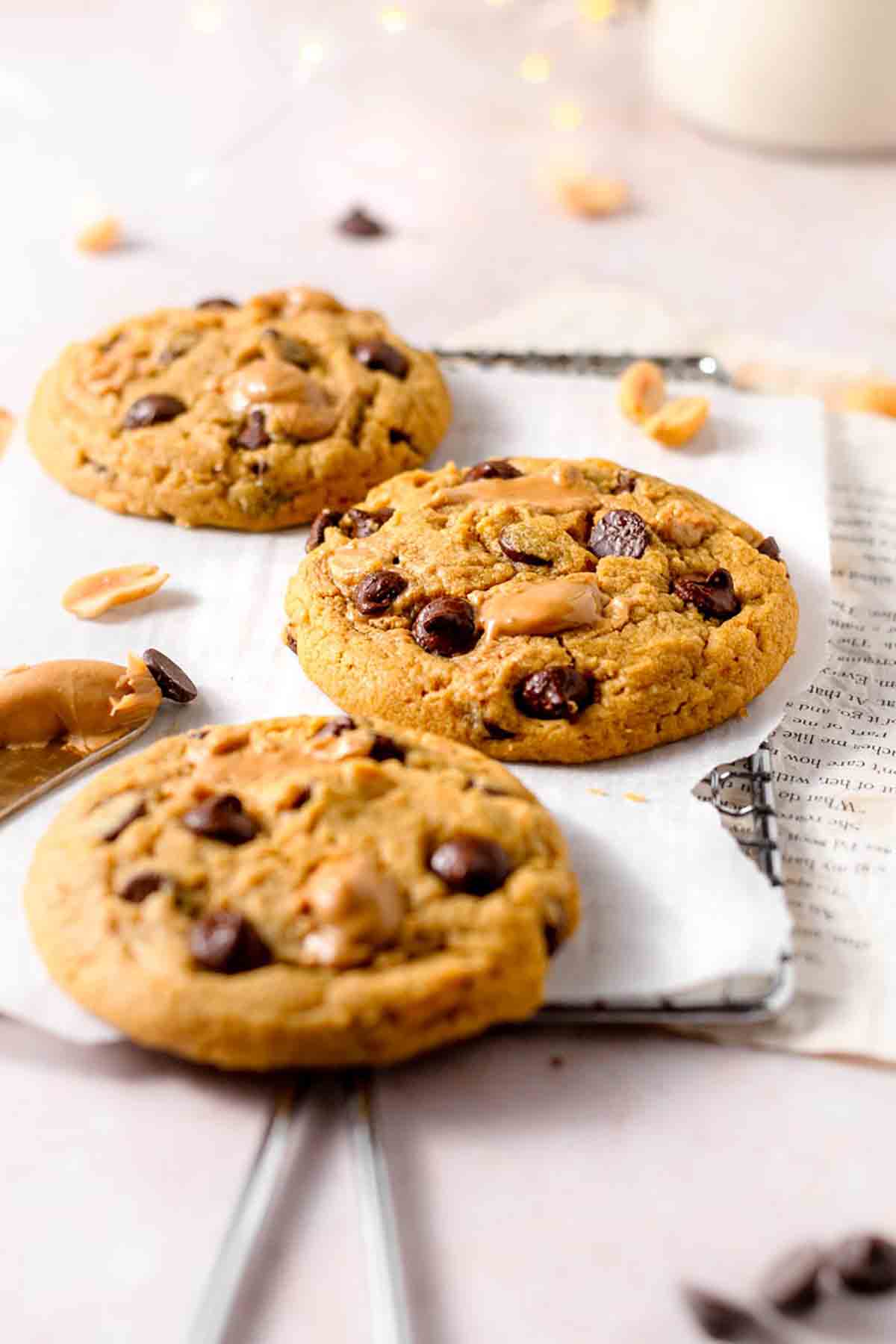 These cookies are soft and fudgy on the inside with crisp edges and a rich peanut butter flavour. PB cookies are one of the best vegan peanut butter desserts and you're going to love these!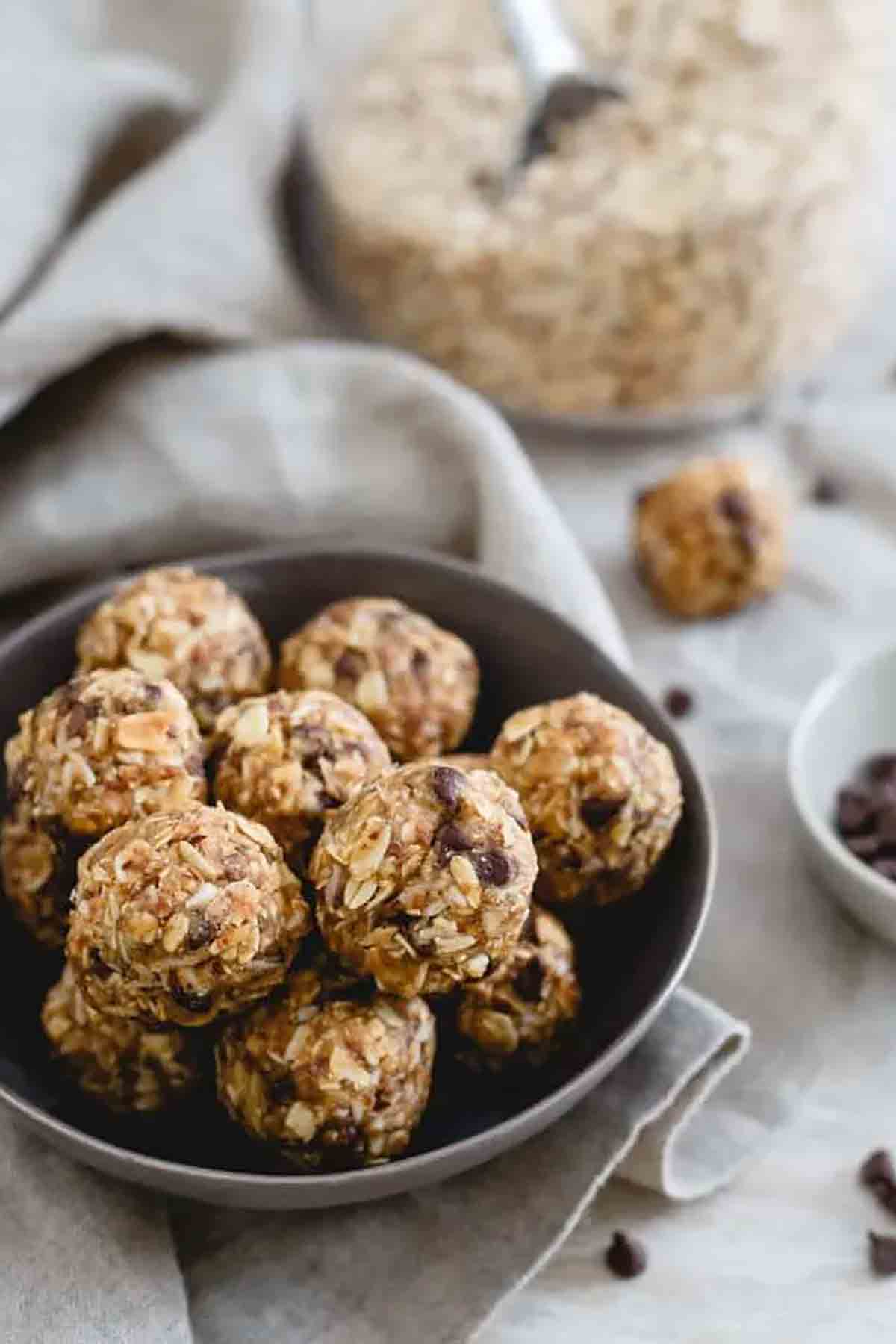 These no-bake peanut butter chocolate chip balls taste just like a Reese's peanut butter cup but made with all real food. They're the perfect tasty snack when you're craving a sweet treat!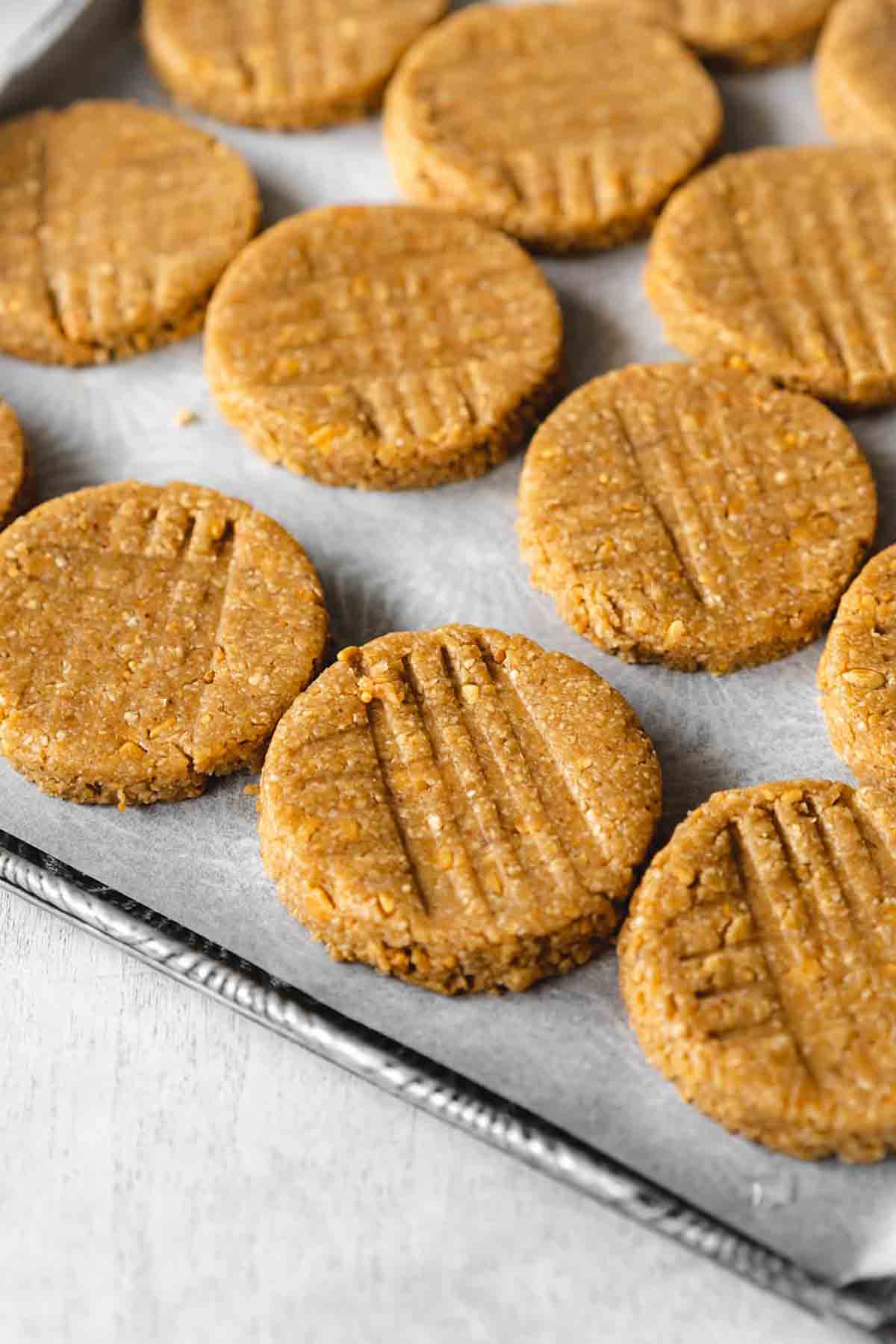 These no-bake peanut butter cookies are made with 3 core ingredients. They're vegan and so easy to make.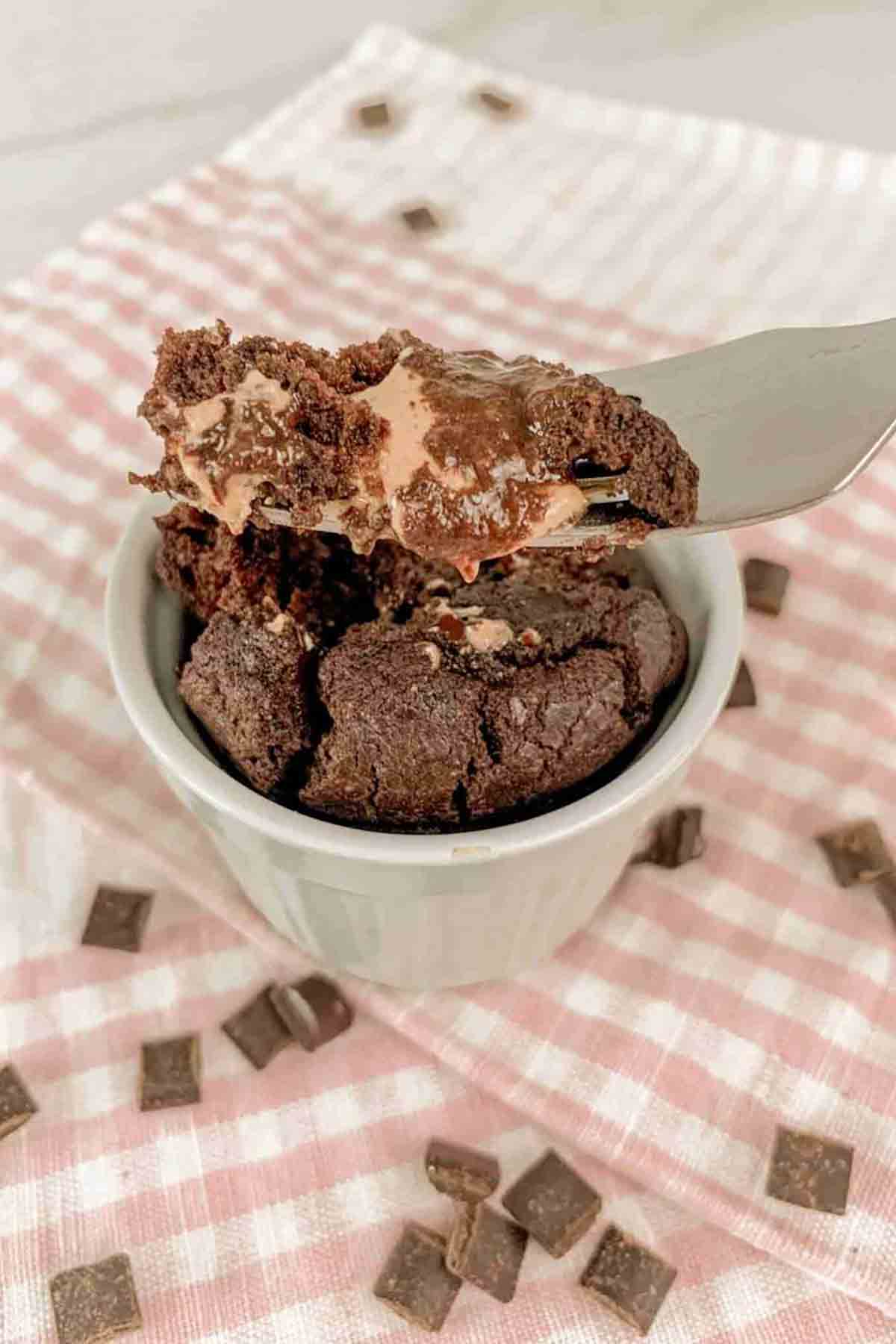 An easy moist chocolate cake with a molten peanut butter centre that quickly bakes up in a mug in the microwave. A super easy peanut butter dessert that's ready in just one minute!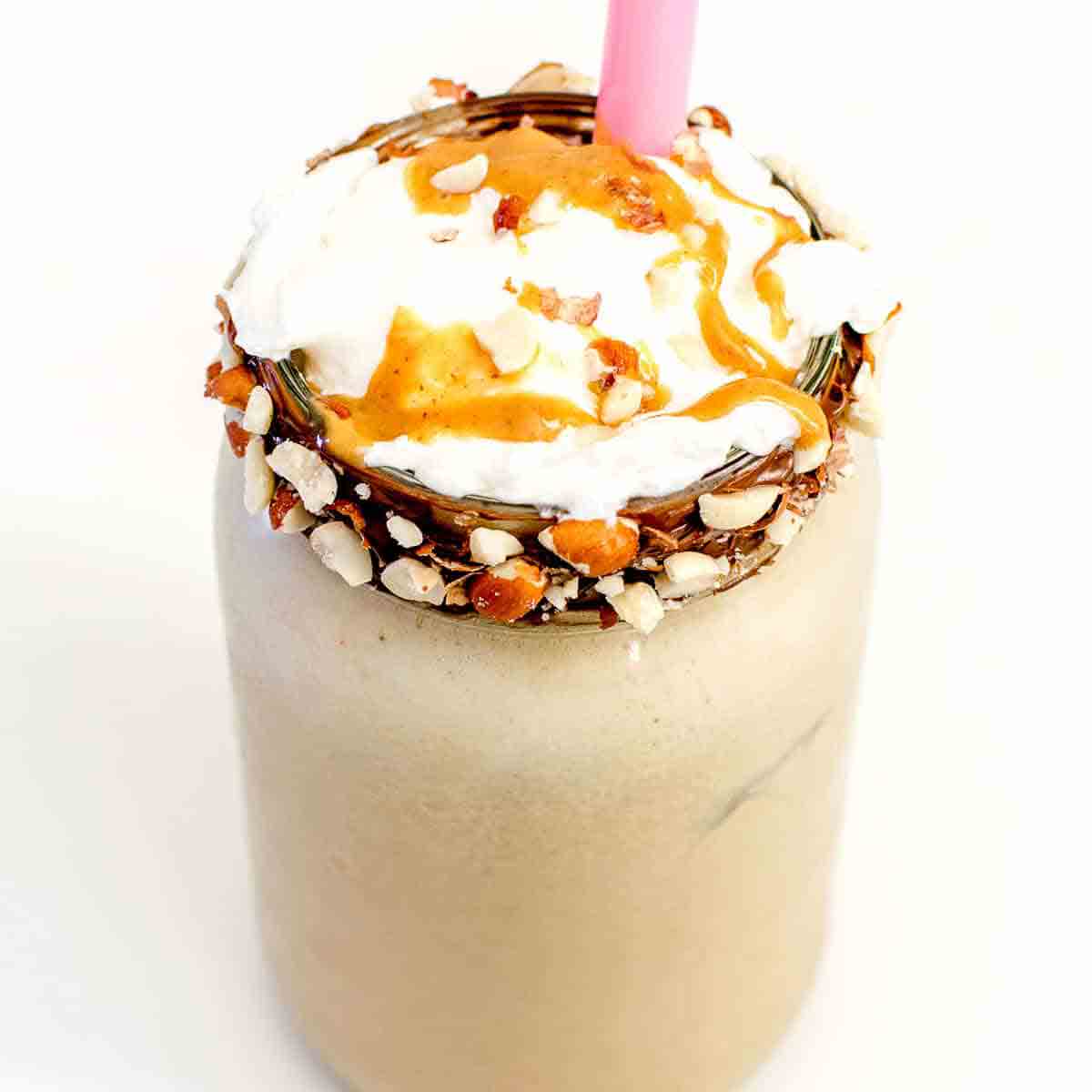 Beautiful and refreshing, this peanut butter milkshake is absolutely a delicious treat. Its creamy, thick, rich and made without ice cream.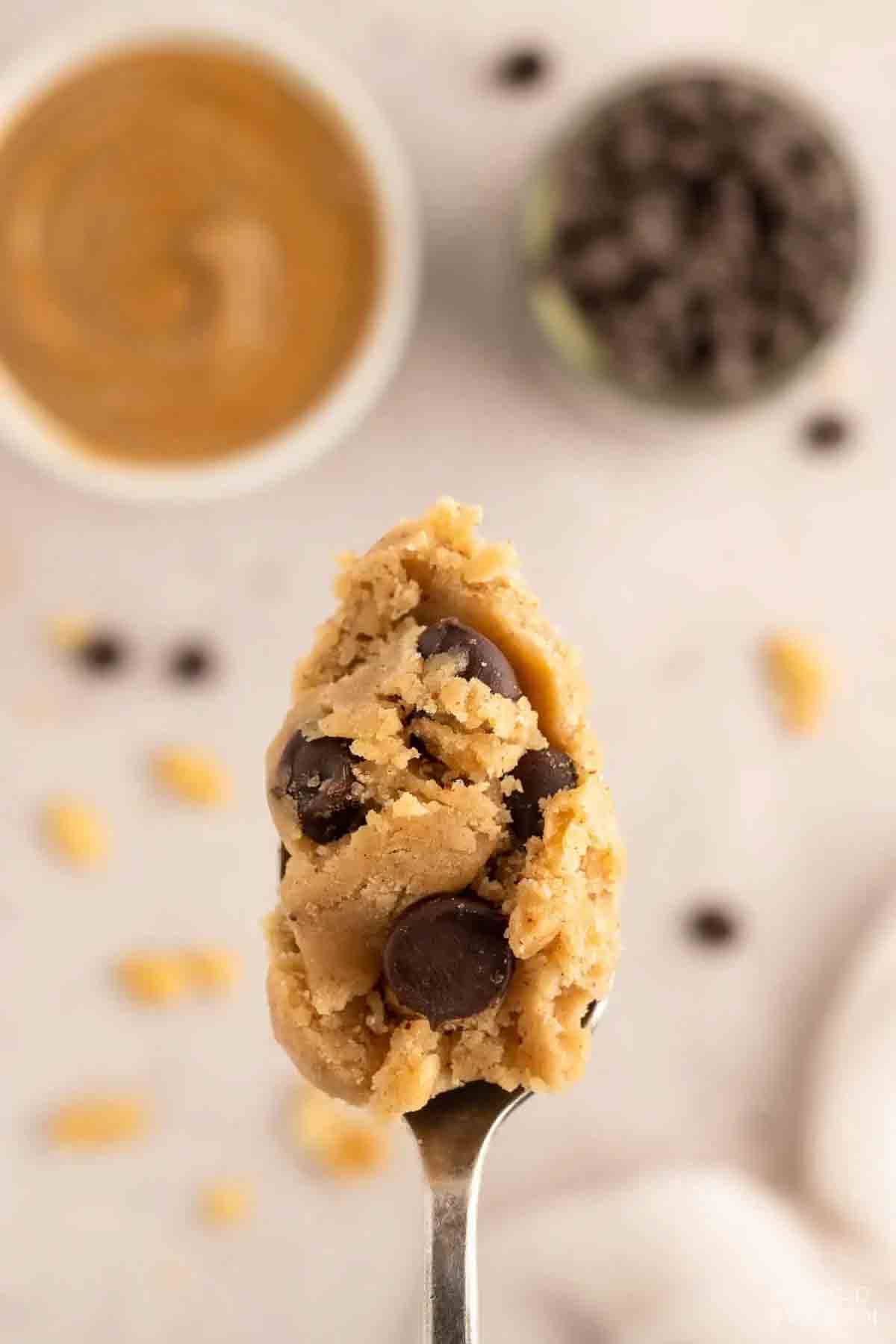 This magical peanut butter cookie dough can be eaten with a spoon, baked into cookies, and made into peanut butter bonbons. It's versatile and easy to make!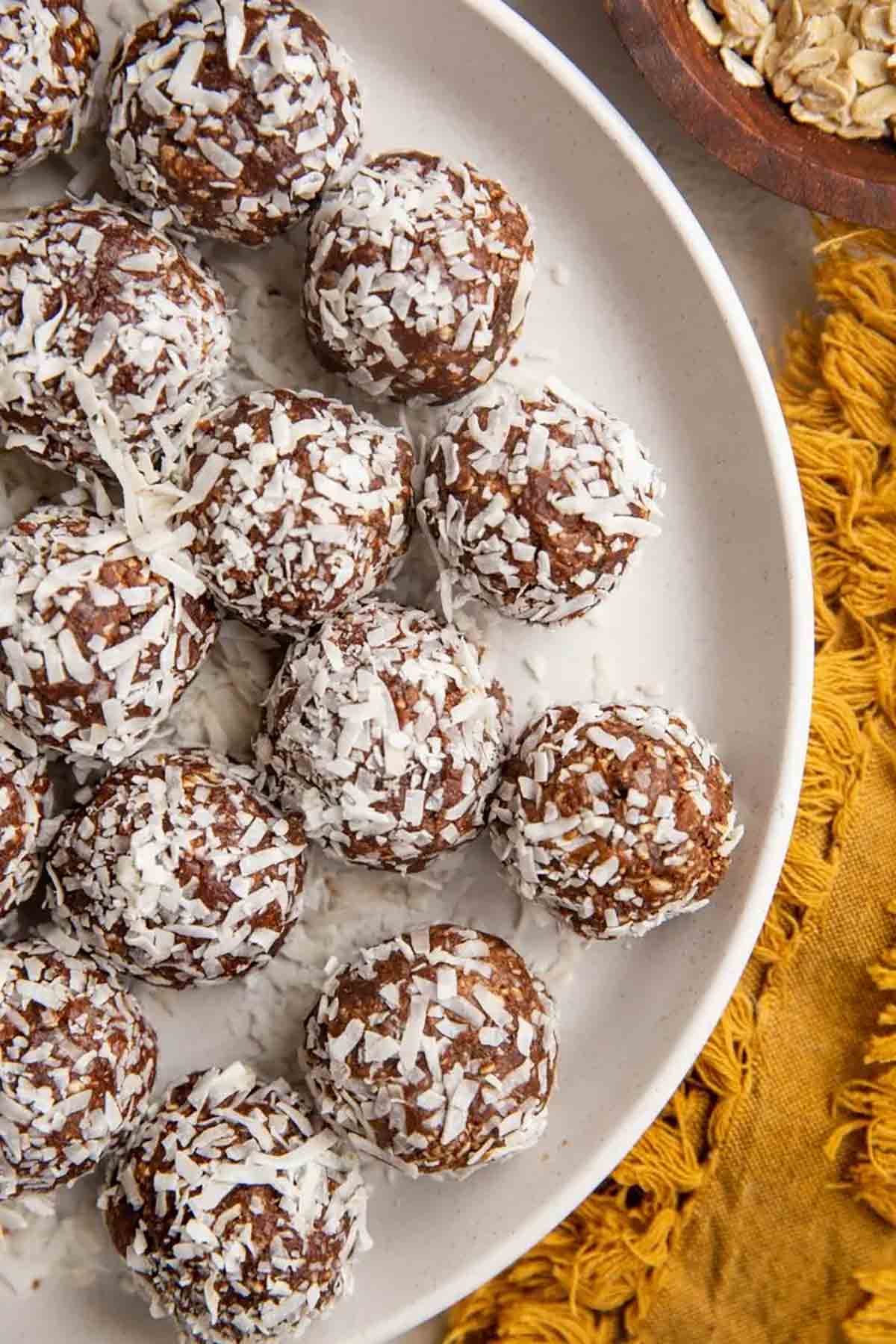 Healthy chocolate peanut butter snowballs made with just 7 basic ingredients. Whip them up in a food processor and enjoy them as a healthy snack or a fun treat.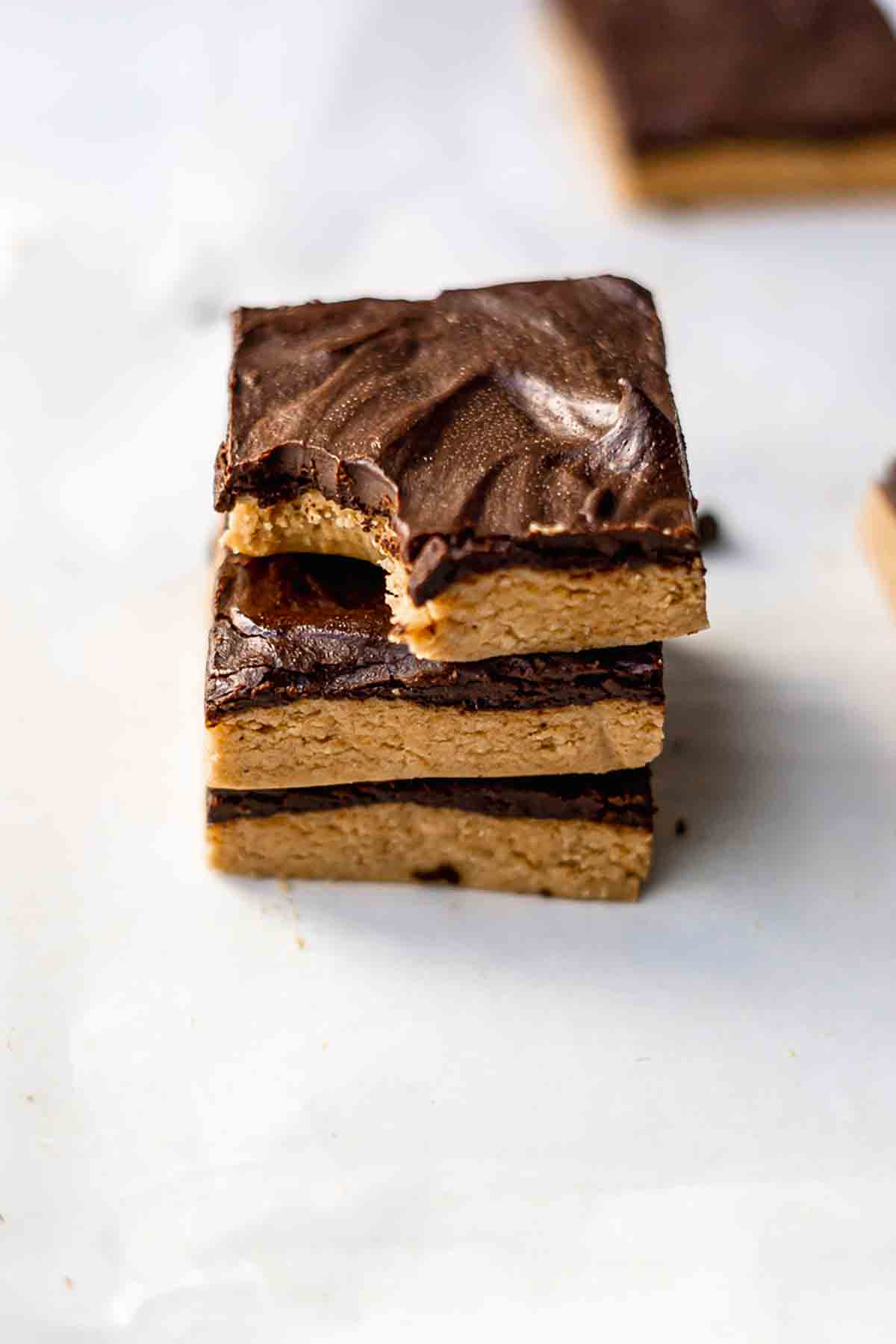 No-bake, gluten-free peanut butter protein bars with homemade chocolate. These are the perfect grab-and-go snack, post-workout bar, or after dinner dessert!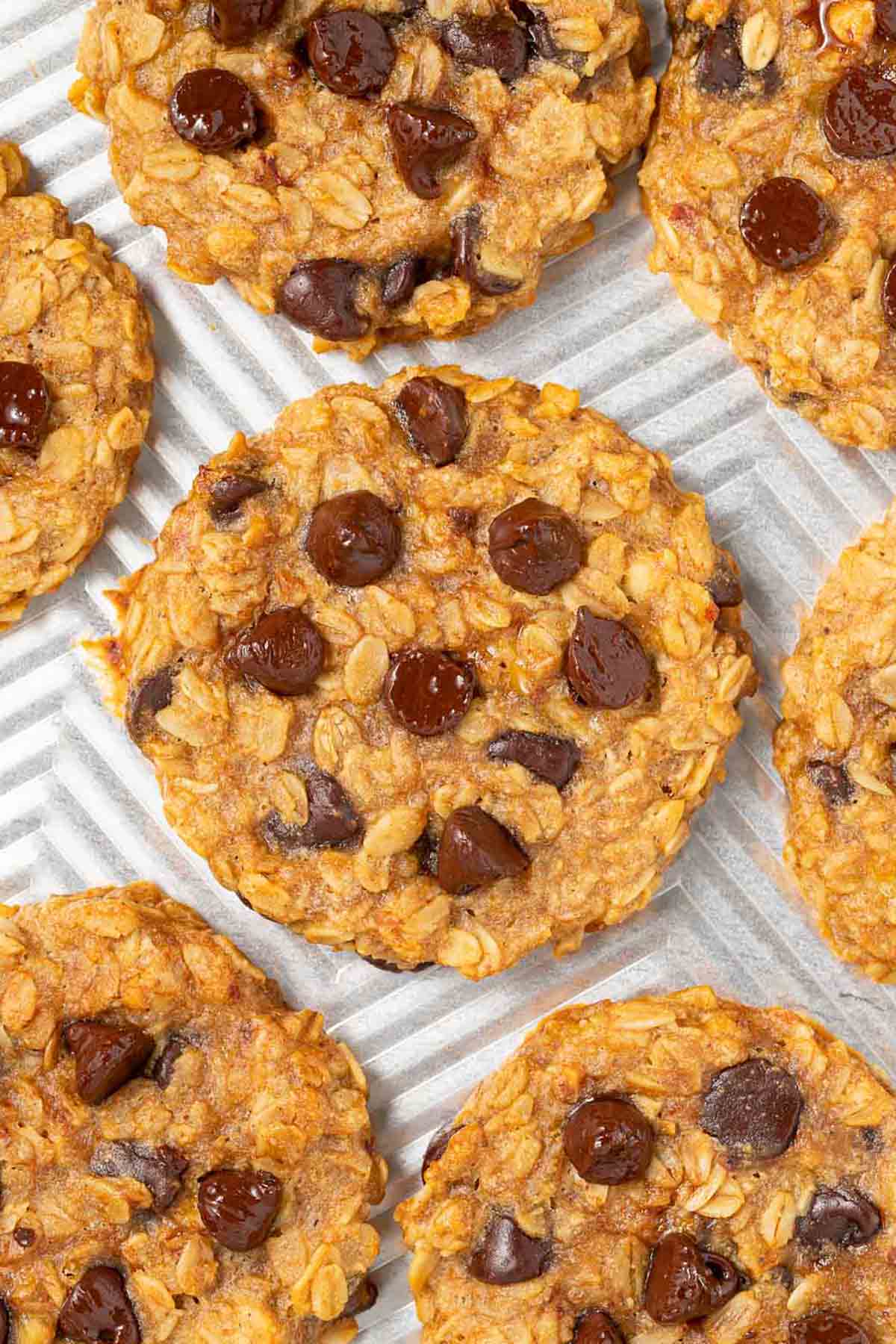 4 ingredient peanut butter banana cookies! So quick and easy to make and can be cooked in an oven or air fryer.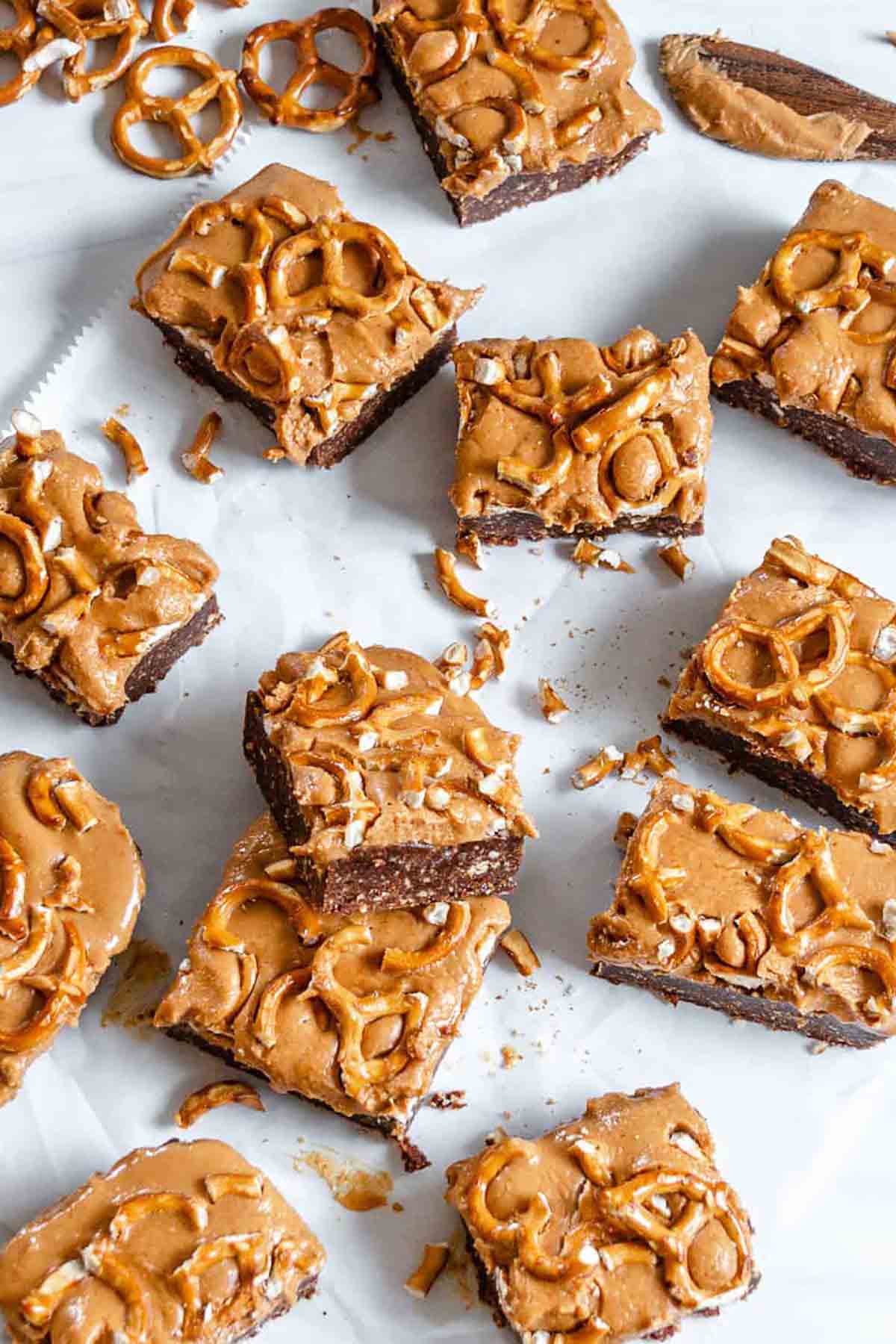 These chocolate peanut butter pretzel bars are something else! They are no-bake, gluten-free (if you use gluten-free pretzels), oil-free, egg-free, dairy-free, and refined sugar-free! But most of all, these bars are unbelievably luscious and downright irresistible; you would think they came straight off a bakery or coffee shop.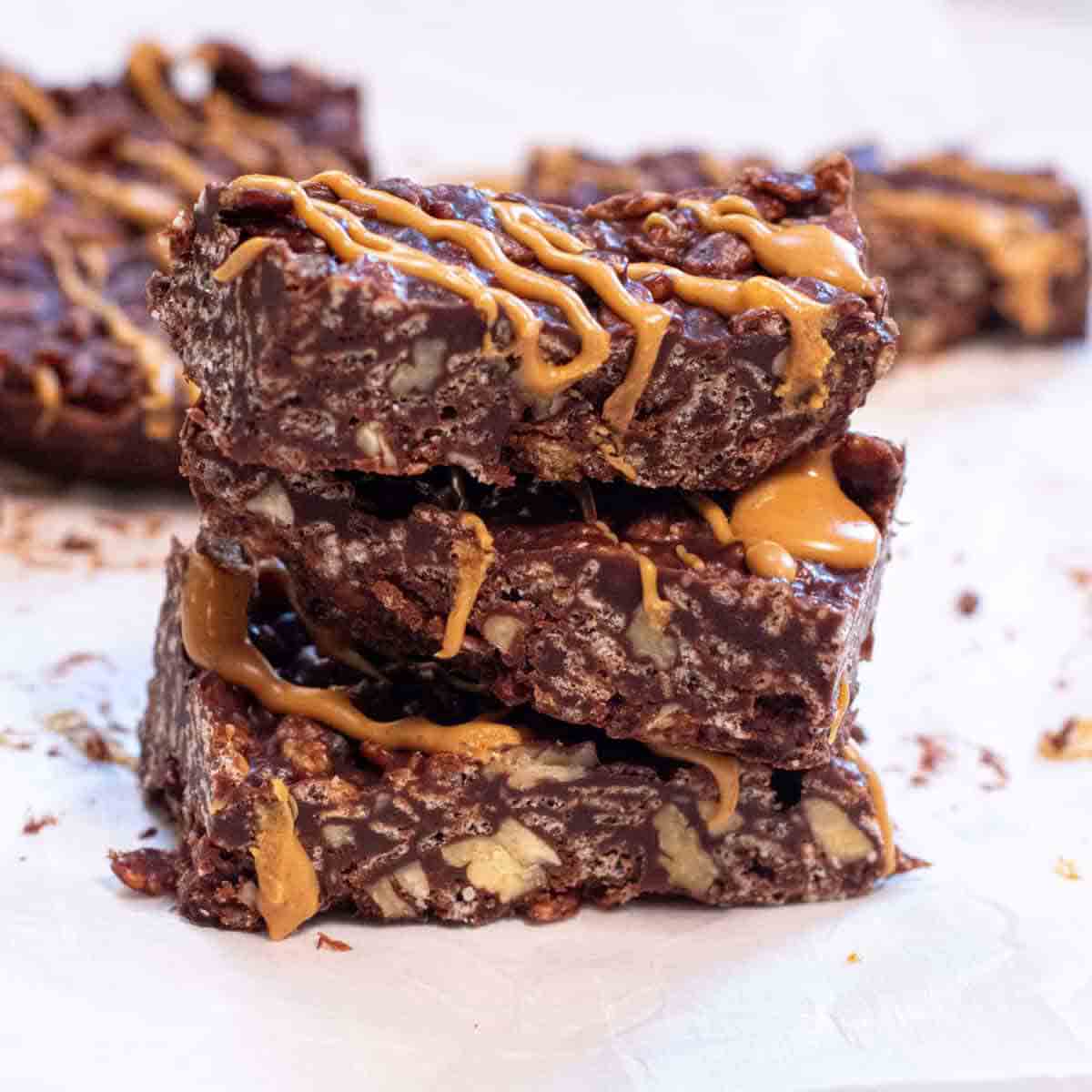 A delicious, 9-ingredient recipe for sweet, chocolatey peanut butter pecan crunch bars. A decadent vegan peanut butter dessert that everyone will love.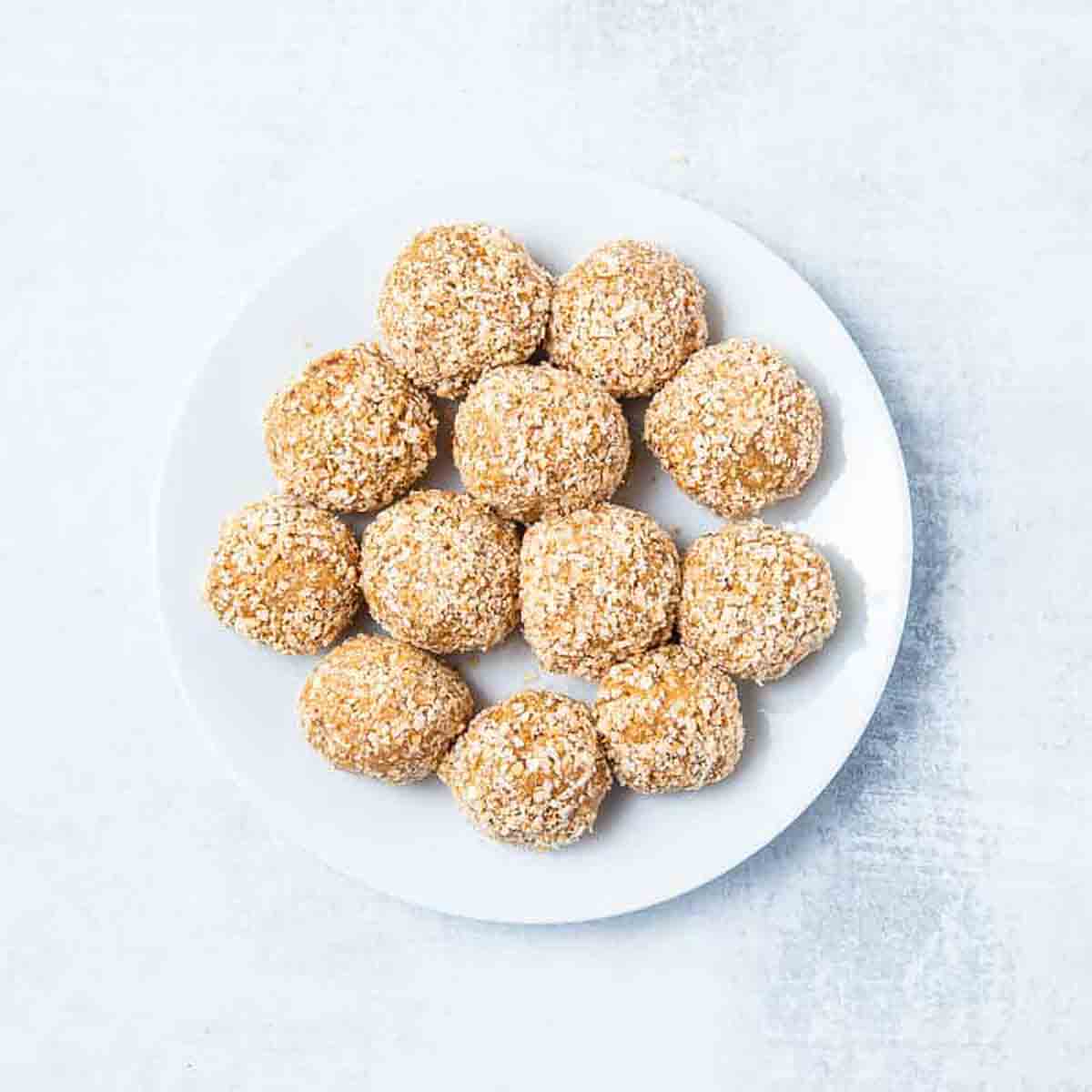 Try out these peanut butter coconut balls for an excellent source of protein and energy. If you are a peanut butter fan then this recipe is for you!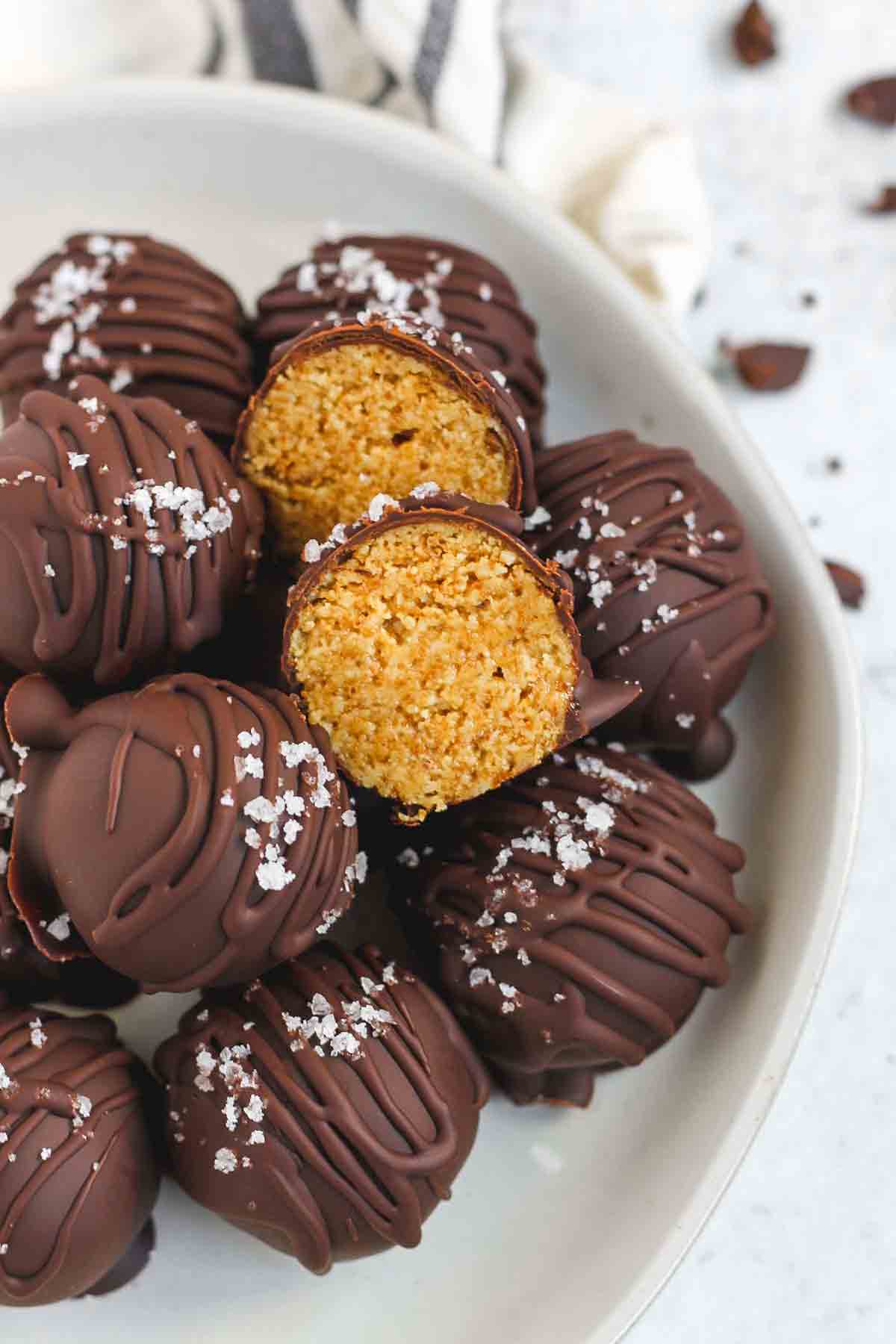 These chocolate covered peanut butter balls are made from real, wholesome ingredients. With only 6 ingredients, they are an easy and healthy no-bake dessert that everyone will love!

25 Vegan Peanut Butter Desserts
The best vegan desserts with peanut butter.
I hope you enjoy these vegan peanut butter desserts! If you make any of the recipes at home, please let me know how it goes by leaving a comment below. Happy baking! xo
BakedByClo is a participant in the Amazon Services LLC Associates Program, an affiliate advertising program designed to provide a means for sites to earn advertising fees by advertising and linking to Amazon.com. This site may contain some of these links to Amazon.com & other affiliate programs. If you make a purchase through one of those links, BakedByClo will receive a small commission from the purchase at no additional cost to you.