30 Aquafaba Desserts (Vegan)
These aquafaba desserts are all vegan-friendly so they're perfect for anyone who can't eat eggs or dairy. With 30 recipes to choose from, there's something for everyone, including showstopping meringue-based recipes and quick, easy dessert like chocolate mousse.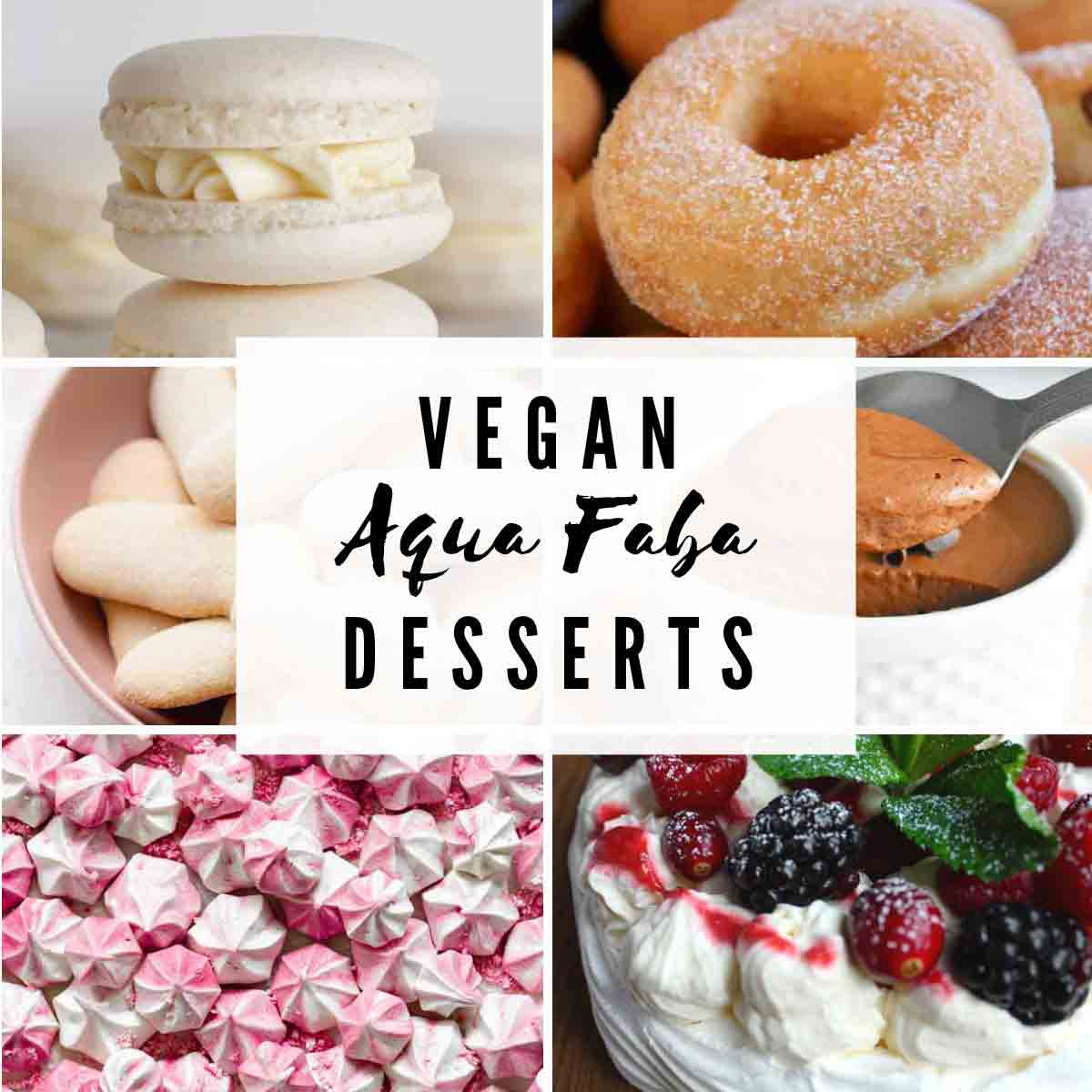 Aquafaba is the brine that is leftover from canned chickpeas. It has a sort of gelatinous texture, very similar to egg whites, and it can be used as an egg substitute in all kinds of different desserts.
The best aquafaba dessert recipes
To make the page a bit easier to navigate, I've divided the desserts into categories. The categories are: meringue desserts, cakes and bakes, cookies and no-bake desserts.
I hope you like these aquafaba desserts! If you make any of the desserts at home, please let me know how you get on by leaving a comment at the bottom of the page. Enjoy! xo
Meringue desserts
All of the following 7 dessert are meringue-based but you won't need any eggs!
Aquafaba cakes and bakes
Cakes, banana bread, brownies, blondies and doughnuts. Yum!
Cookies
All of the best vegan cookie recipes that are made with aquafaba.
Mousse desserts
Delicious vegan aquafaba desserts that involve mousse of some kind.
No-bake desserts
These last few desserts require no baking. They're are all super easy and straight forward to make!
I hope you like these vegan aquafaba desserts! If you make any of them at home, please leave a comment to let me know how it goes. Enjoy! xo
BakedByClo is a participant in the Amazon Services LLC Associates Program, an affiliate advertising program designed to provide a means for sites to earn advertising fees by advertising and linking to Amazon.com. This site may contain some of these links to Amazon.com & other affiliate programs. If you make a purchase through one of those links, BakedByClo will receive a small commission from the purchase at no additional cost to you.