30 Easy Vegan Blueberry Desserts
Searching for vegan blueberry desserts? This post has 30 recipes for you to choose from! Whether you're a cheesecake lover or prefer a fluffy, fruity cake, you're sure to find a few new favourite recipes here.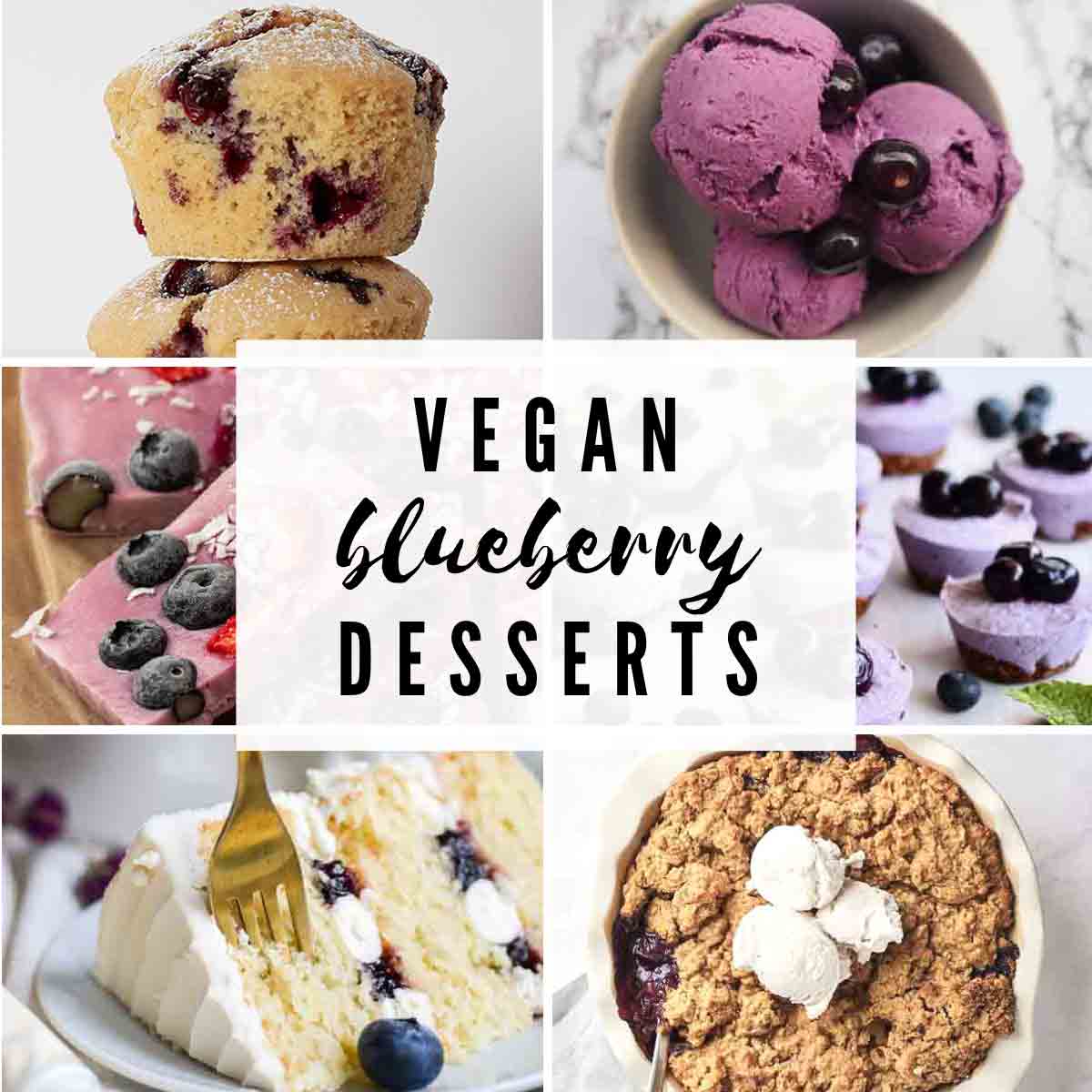 The weather is getting warmer in the UK and I've been busy creating lots of summer-themed recipe round ups. Next on my list is blueberry desserts. Blueberries taste their best in the summer and while they're delicious on their own, they're even better baked into a dessert.
Using the help of some other food bloggers, I've created this list of 30 vegan blueberry desserts for you to make this summer. It has something for everyone, including frozen desserts, cakes, cheesecakes and lots more.
I hope you enjoy the recipes and if you make any of them, make sure to let me know how it goes. Happy baking!
The best vegan blueberry desserts
This post is split into 7 different categories: Muffins & cakes, tarts & pies, cheesecakes, cobblers & crumbles, frozen desserts, cookies, and everything else. Simply click on the pink 'get the recipe' button to be taken directly to the recipe page.
Muffins and cakes
First, let's start with the muffins and cakes.
Tarts & Pies
Next up are the tarts and pies.
Cheesecakes
Here are 4 vegan blueberry cheesecake recipes to choose from.
Cobblers & Crumbles
Next up are the cobblers and crumbles.
Frozen blueberry desserts
These 3 frozen desserts are great for the warmer weather.
Cookies
Here are two blueberry cookie recipes to try:
Other vegan blueberry desserts
Lastly are all of the 'other' desserts which didn't quite fit into the other categories.
That's all for now. I hope you like these vegan blueberry desserts. If you find this post useful, please share it with a friend using the share buttons on this page. Enjoy! xo
More fruity desserts
BakedByClo is a participant in the Amazon Services LLC Associates Program, an affiliate advertising program designed to provide a means for sites to earn advertising fees by advertising and linking to Amazon.com. This site may contain some of these links to Amazon.com & other affiliate programs. If you make a purchase through one of those links, BakedByClo will receive a small commission from the purchase at no additional cost to you.