30 Vegan Lemon Dessert Recipes
Looking for some Spring-time baking recipe inspo? Try one of these delicious vegan lemon desserts. There are over 30 recipes to choose from, including cakes, muffins, cookies, ice cream, tarts and lots more!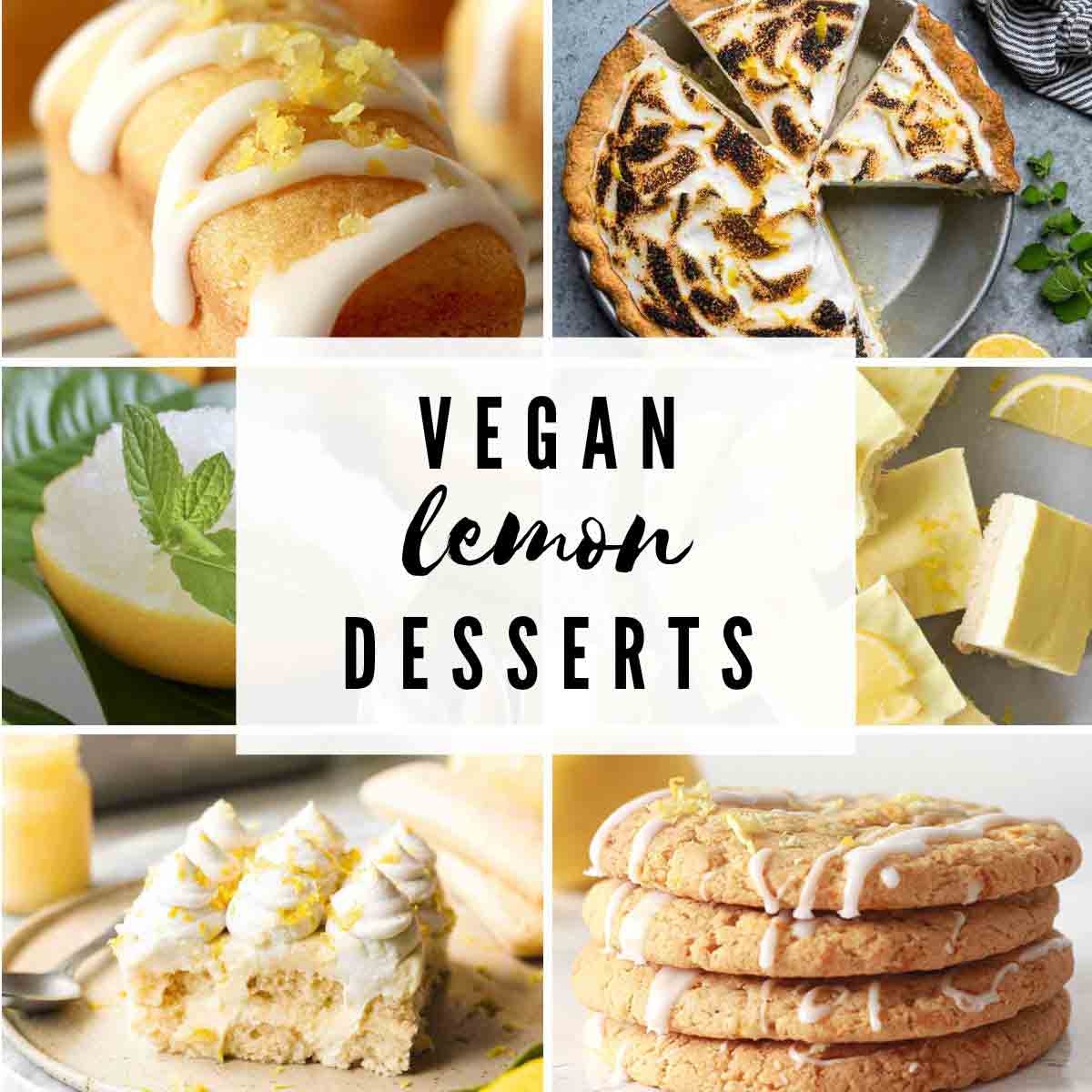 I recently posted my favourite lemon recipes and I had so many lemon dessert recipes that I thought it would be better for me to put them all in a separate post. I know it's only February but Spring is just around the corner and there is no flavour more fitting for the longer, sunnier days to come!
Some of the recipes in this post are my own and others are from other bloggers. Make sure to go show their blogs some love too.
I hope you like the desserts and if you make any of these recipes at home, please let me know how it goes. I would love to hear from you. Enjoy! xo
The best vegan lemon desserts
Let's take a look at these marvellous recipes, shall we? There's a huge variety of options so whatever it is you're fancying, you'll probably find a suitable recipe here!
More fruit desserts:
Related post: Vegan Mother's Day desserts
I hope you enjoy these vegan lemon desserts! If you make any of the recipes at home, please leave a comment to let me know how it goes. Happy baking! xo
BakedByClo is a participant in the Amazon Services LLC Associates Program, an affiliate advertising program designed to provide a means for sites to earn advertising fees by advertising and linking to Amazon.com. This site may contain some of these links to Amazon.com & other affiliate programs. If you make a purchase through one of those links, BakedByClo will receive a small commission from the purchase at no additional cost to you.