17 Perfect Vegan Peach Desserts
If you're looking for some vegan peach desserts for Summer then check out these 17 delicious recipes! There's a dessert to suit everyone's tastebuds, with everything from popsicles and ice cream to pies and donuts.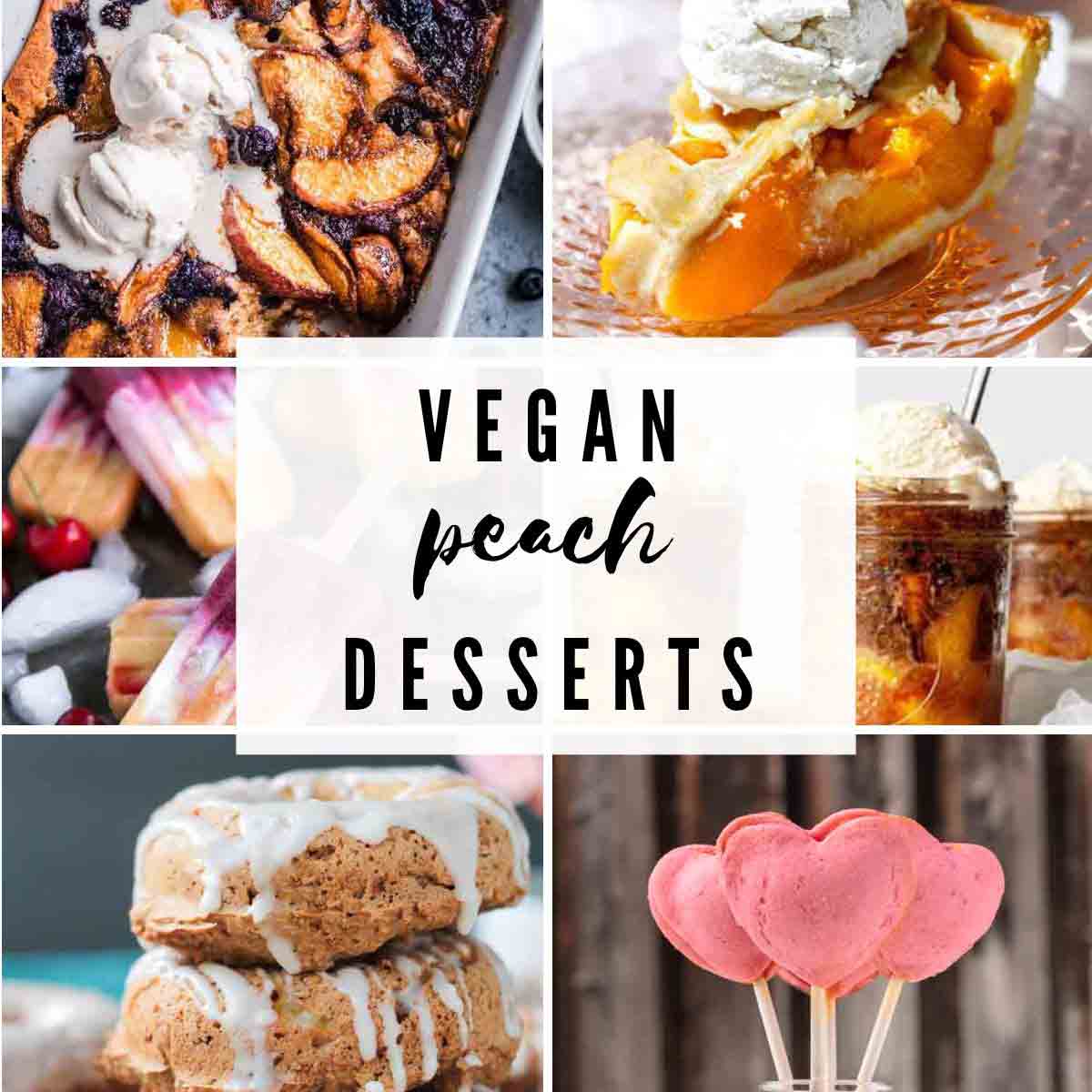 Today is officially the first day of Spring in the UK and despite the fact that it's pouring with rain, I am so excited about Spring and Summery dessert flavours!
Aside from the Summer berries like strawberries and raspberries, peaches are another fruit that always make me feel sunny inside! They're perfectly sweet and taste good in so many different desserts.
I've teamed up with 17 talented food bloggers to bring you this list of delicious vegan peach desserts. Whether you're looking to cool off with some ice cream or popsicles, or want a sharing dessert that can feed the whole family, you're sure to find a new favourite recipe in this post.
The best vegan peach desserts
I've split the recipes up into a few different categories. The categories are: Frozen desserts, pies, peach cobbler desserts, crumbles, & everything else. To access the recipes, simply click the pink 'get the recipe' button beside each image.
I hope you enjoy this post. Make sure to leave a comment and let me know if you try any of the recipes!
Frozen desserts
First, let's start with the frozen peach desserts. There are 3 to choose from here, including ice cream and popsicles.
Pies
Next up are the peach pie desserts. Here are 4 of the best!
Peach cobbler desserts
Peach cobbler served in three different ways. The classic version, in a jar and on top of pancakes!
Crumbles
Here are 4 vegan recipes for peach crumble desserts.
Other vegan peach desserts
Last, but not least, are the remaining three peach desserts. The recipes below are for peaches and cream, streusel stuffed peaches, and peaches & cream donuts. Yum!
I hope you like these vegan peach desserts! If you find this post useful, please share it with a friend using the share buttons on this page. Enjoy! xo
More fruit desserts:
BakedByClo is a participant in the Amazon Services LLC Associates Program, an affiliate advertising program designed to provide a means for sites to earn advertising fees by advertising and linking to Amazon.com. This site may contain some of these links to Amazon.com & other affiliate programs. If you make a purchase through one of those links, BakedByClo will receive a small commission from the purchase at no additional cost to you.