Vegan Birthday Cake
This vegan birthday cake recipe consists of a classic jam and buttercream sponge topped with creamy vanilla frosting and unicorn funfetti! All the fun and taste- just without the dairy or eggs!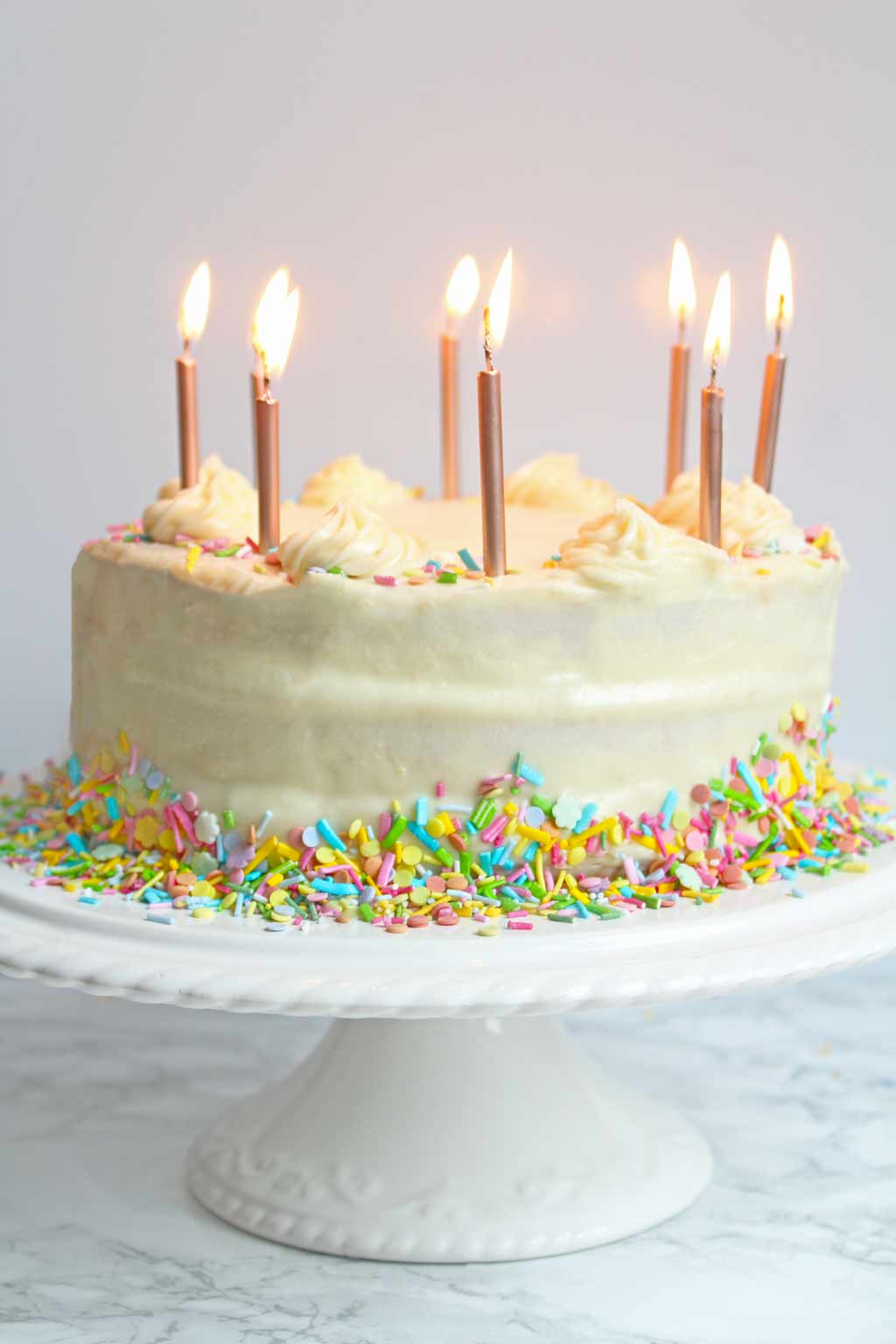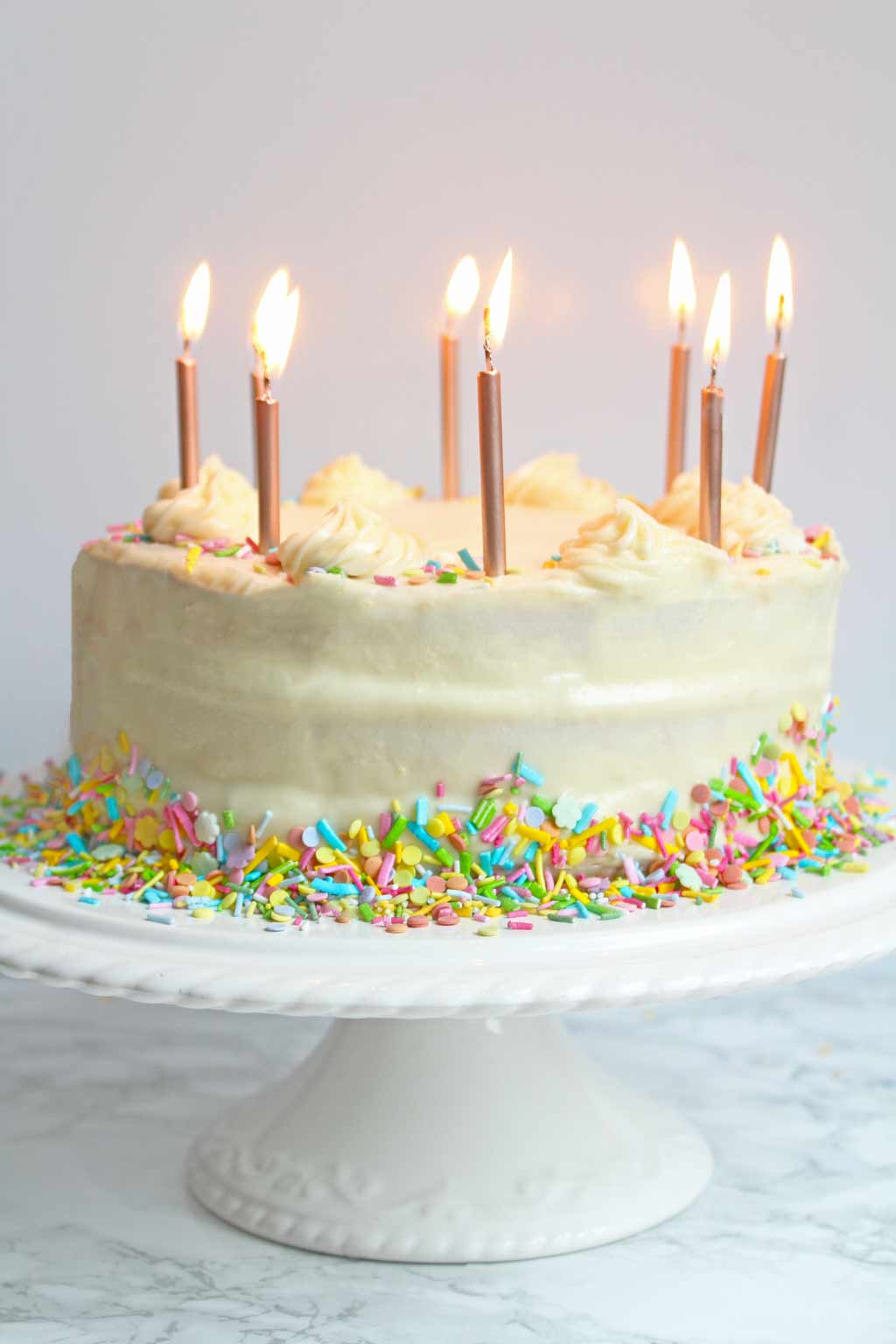 Baked By Clo turned ONE last week! I can't believe how much time has flown.
It's hard to believe that just 12 months ago, I was going back and forth in my head about whether or not I should start a vegan blog.
I mean, I wasn't even sure whether or not the increase in veganism was just a trend. One that might quickly die down in a few months.
But it seems that the number of vegans in the world continues to grow and I'm so glad that I started this blog!
I had originally planned to do a full savoury and sweet blog but as I was preparing my first few recipes, I realised they were all desserts.
I have had a huge love for baking and all things sweet ever since I was young. And I loved sharing my treats with the people around me. So didn't it make sense to fully dedicate my blog to desserts?
Yes and yes.
Although Baked By Clo is still a baby in the blogging world, I have been overwhelmed with how much it's grown in such a short space of time.
I'm forever grateful to the readers who try my recipes and keep me motivated to continue experimenting with new flavours and ideas! Thank you all so much.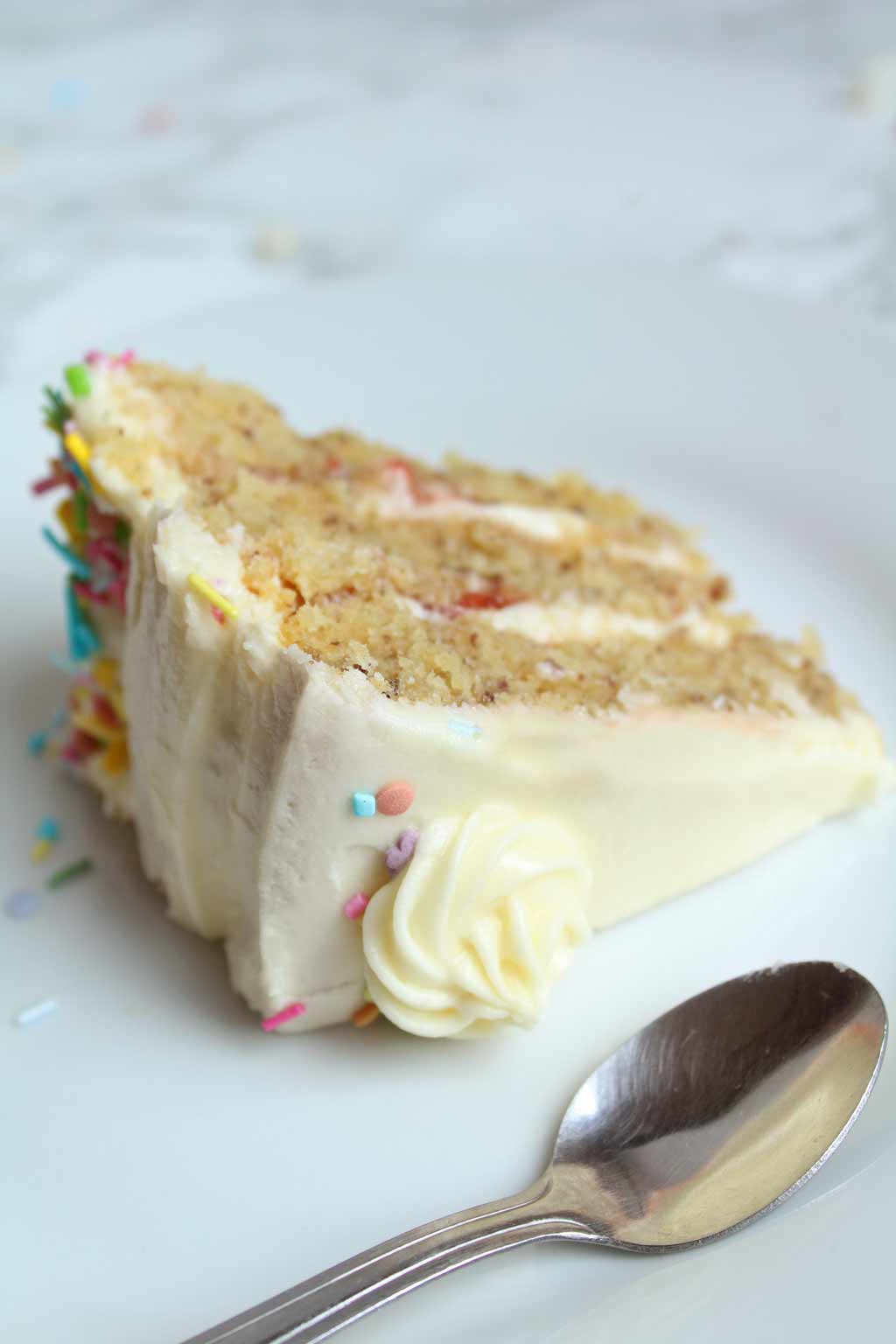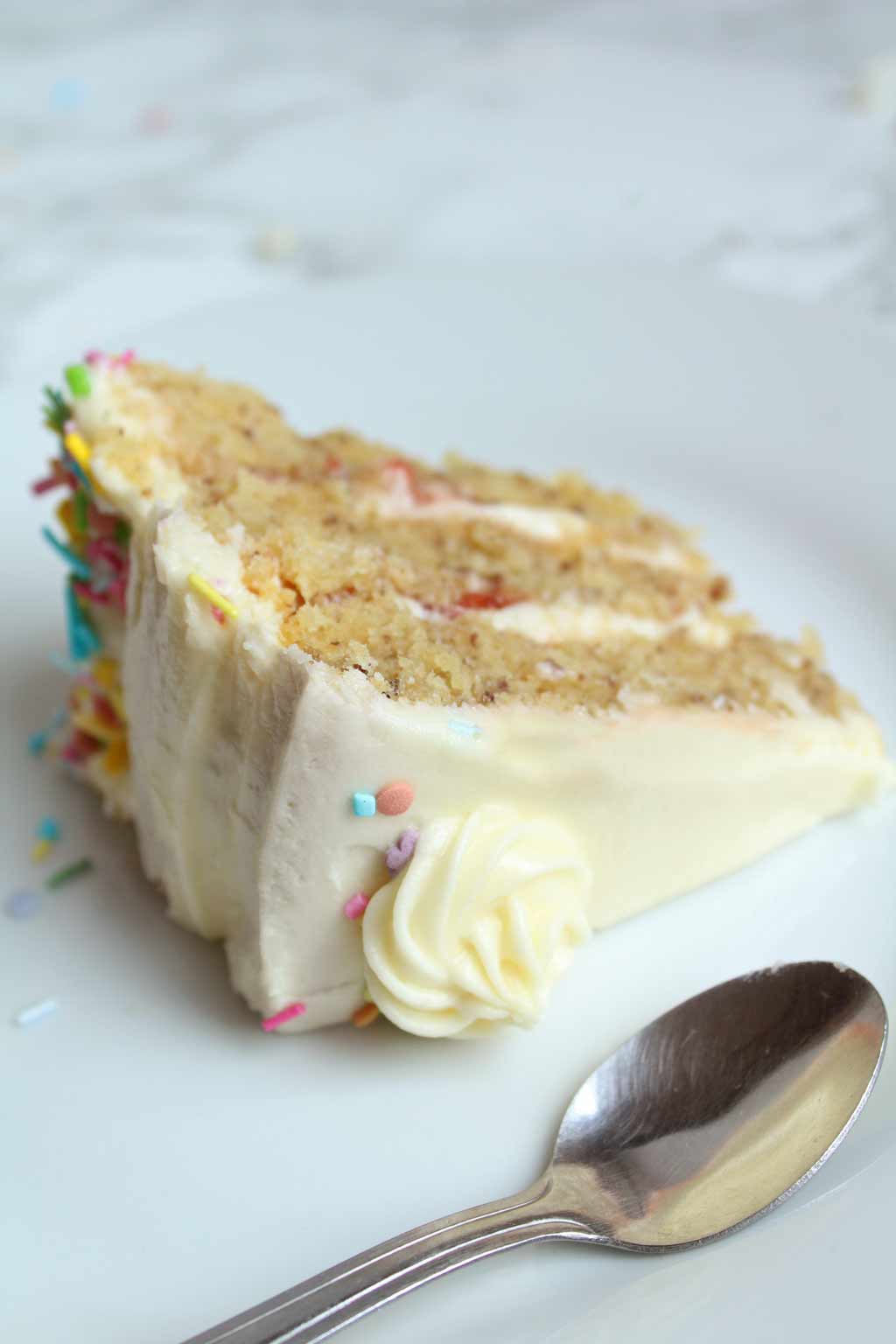 Making My First Ever Vegan Birthday Cake
In honour of this very important birthday, I decided to bake myself a vegan birthday cake.
Now, I can't lie, this was actually my first attempt at making a 3-layer sponge cake.
I'm by no means professional but I'm learning as I go. Although I love to bake, I've always been more of a cupcake and cookies kind of girl. You know… the small, simple things.
And it was actually my first time using a palette knife, would you believe!? I also just purchased my first cake scraper, so expect more layer cakes to come!
But although it was a new challenge for me, and not everything was perfect, I was so happy with the finished result. I personally think it looks fantastic! And it tasted amazing too.
This vegan birthday cake has 3 layers of moist vanilla sponge, is filled with jam and vanilla frosting, and is coated with more vanilla frosting and some unicorn sprinkles!
I even bought myself some birthday candles and blew them out to celebrate the past year. Because you just gotta celebrate yourself sometimes, am I right?
Want More Vegan Recipes?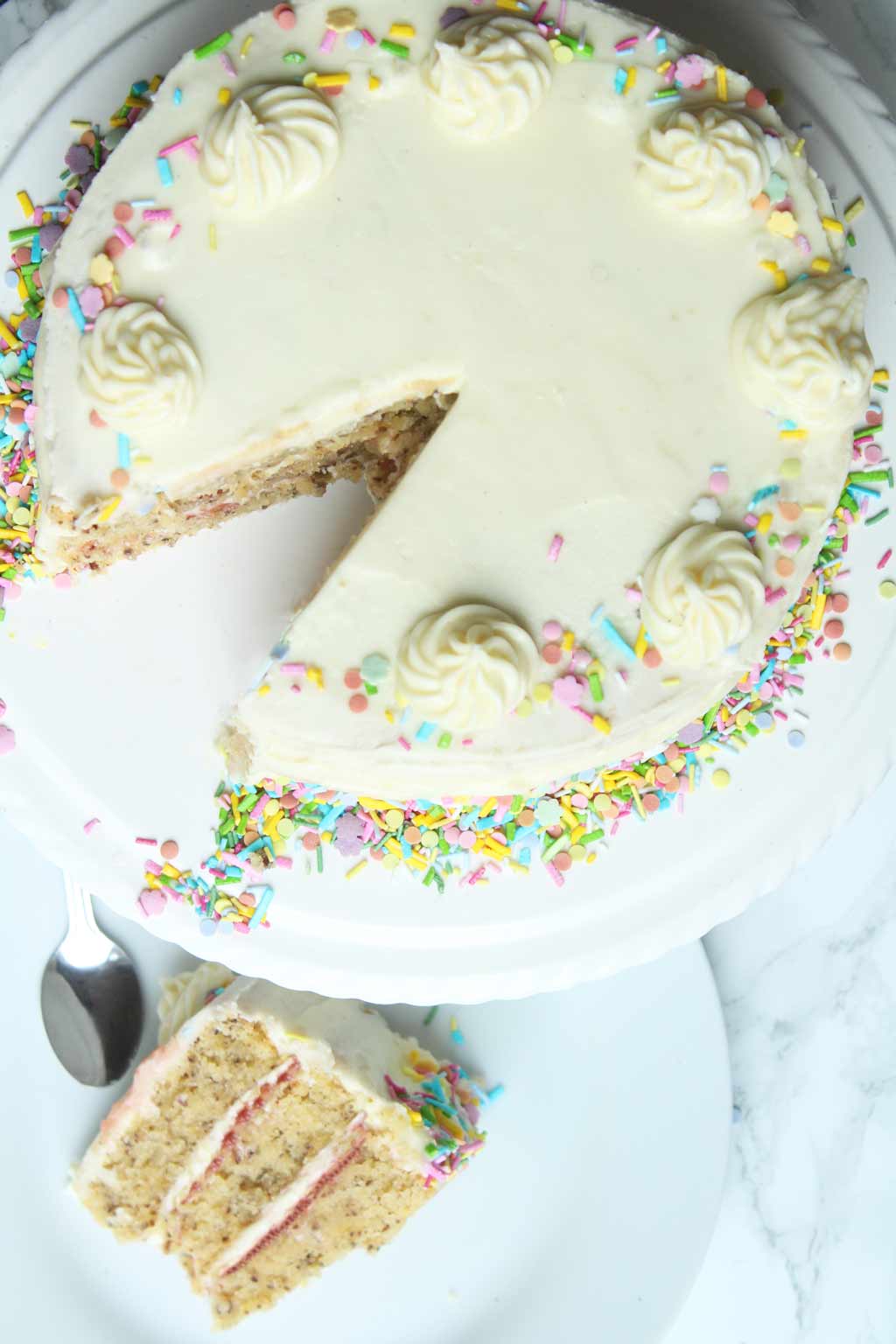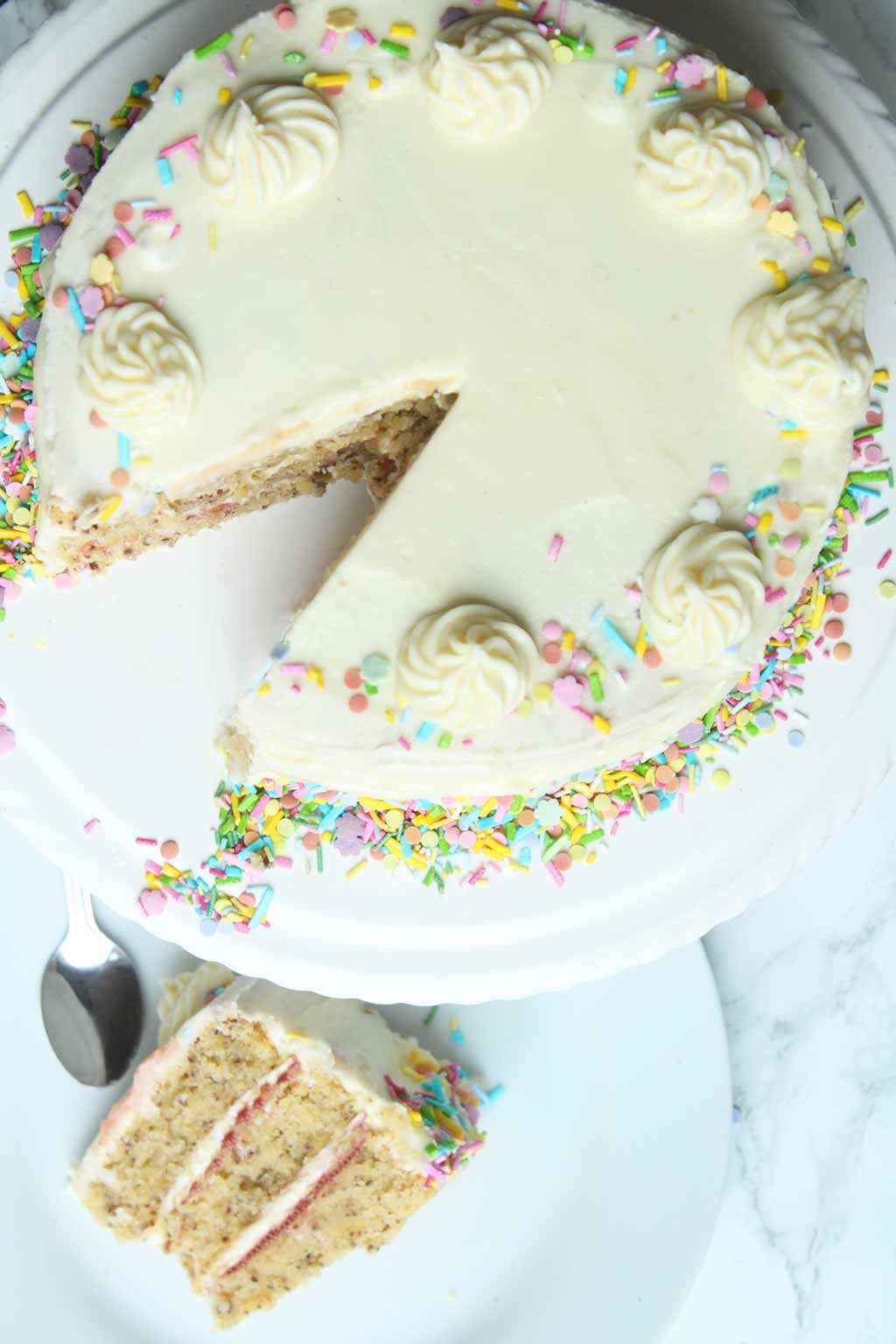 Because the cake suuuper indulgent and sweet, you only need the smallest slice to enjoy it. It will serve around 25-30 small pieces… but I won't judge you for eating a bigger slice.
If you don't like it too sweet, you can half the frosting recipe and only put it in between the layers, rather than covering the whole cake with it.
This cake isn't just perfect for birthday celebrations- it will be a great crowd-pleaser at any party or gathering. Because of it's simple, classic taste, people of all ages will enjoy it.
So, how exactly do you make a vanilla vegan birthday cake? Let me show you!
How To Make A Vanilla Vegan Birthday Cake
Step 1:
First off, you'll need to have some 7″ cake tins ready. 3 of them, to be exact.
Grease and line them to help the cake come out easier after baking. I did this by greasing the tins with vegan butter, covering that in a light layer of plain flour then placing a circular piece of parchment paper on top of that.
At this point, it's a good idea to preheat your oven too, to 180°C (or 350°F).
Step 2:
The next step is to prepare your flax "eggs". This mixture of ground flax seeds and water creates an egg-like consistency which is great for binding the cake together. It helps to keep the cake super moist too.
Mix 8 tablespoons of ground flax seeds with 250ml (see recipe card below for cup measurements) of cold water. Leave it to sit for around 5 minutes to allow the seeds to absorb the water and make the mixture a little bit thicker.
If I'm being honest, doing this does create a bit of a "seedy" look in the centre of the sponge but I've found flax seed to be the best binder for creating sturdy cakes.
I've tried other egg replacers and although they worked ok, the cakes were very fragile and wouldn't be suitable for frosting on the outsides. I promise you can't taste the flax, and it doesn't alter the taste in any way!
Step 3:
Next, cream 400g of vegan butter with 350g of caster sugar (also known as super-fine sugar) in a large bowl. If possible, use an electric or stand mixer to do this part, just to make sure the sugar is fully combined into the butter.
Add in 2 teaspoons of vanilla extract and mix in gently.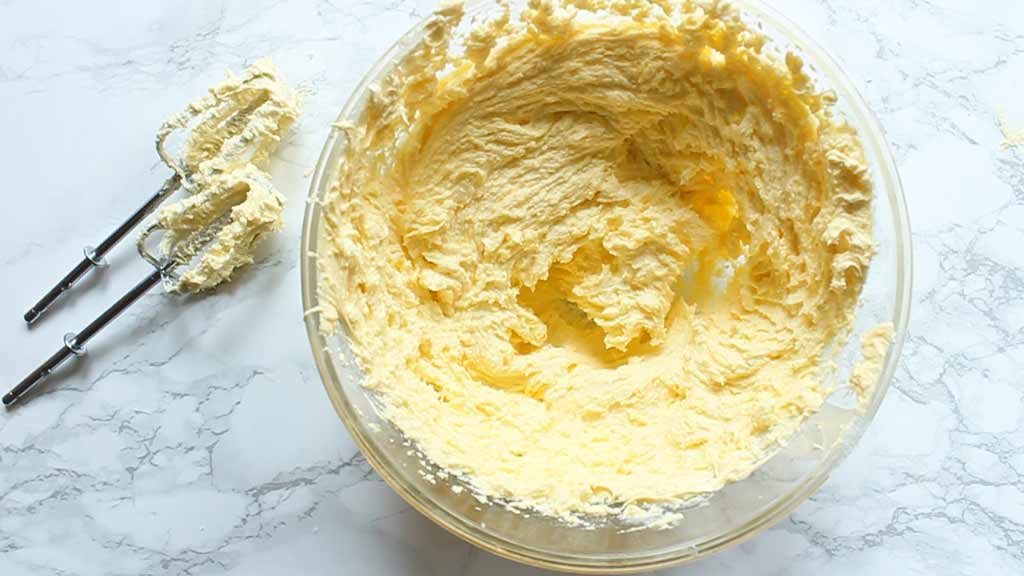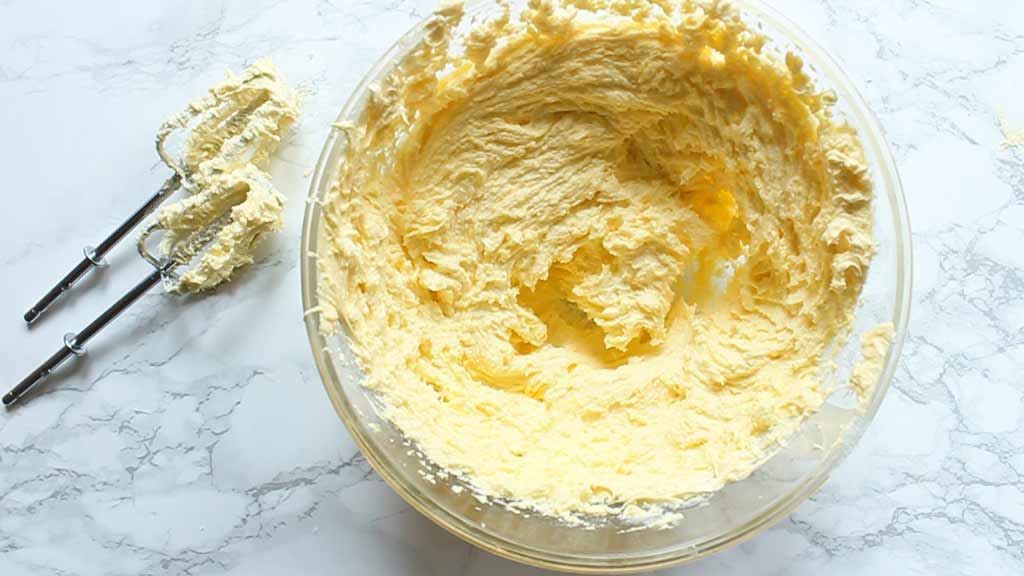 Step 4:
Now you can add in your flax seed mixture from earlier, along with 3 teaspoons of baking powder, 400g of self-raising flour, and 150ml of any plant-based milk of your choice (I used soy).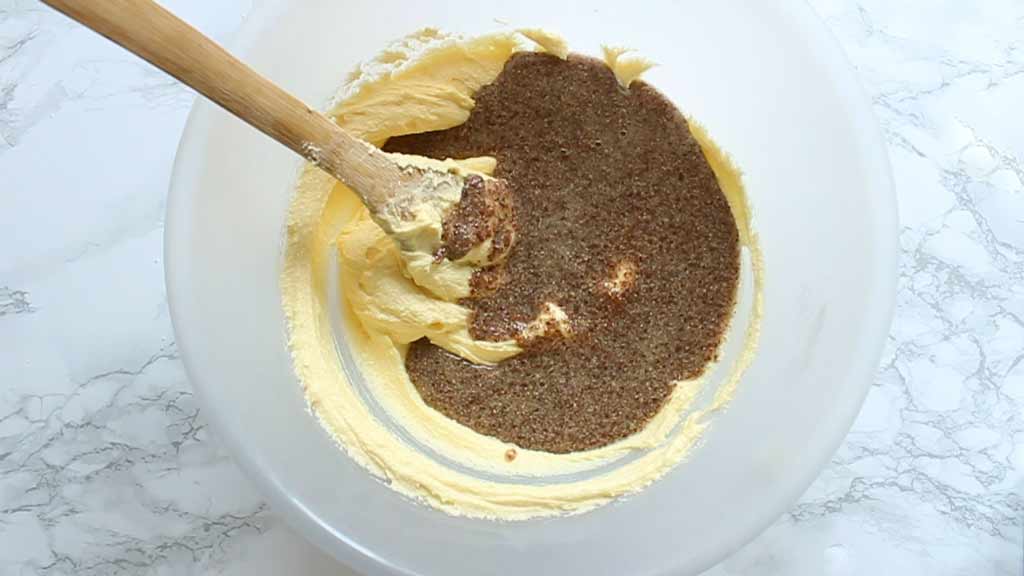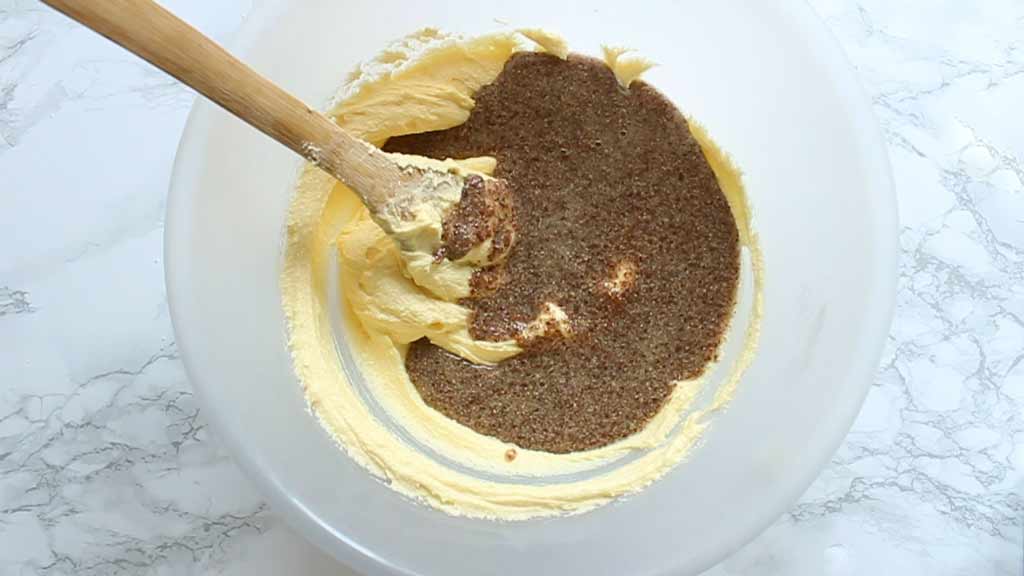 I'd recommending adding half of the flour and milk in at a time and folding it with your spoon as you go. This will make sure that everything is well combined.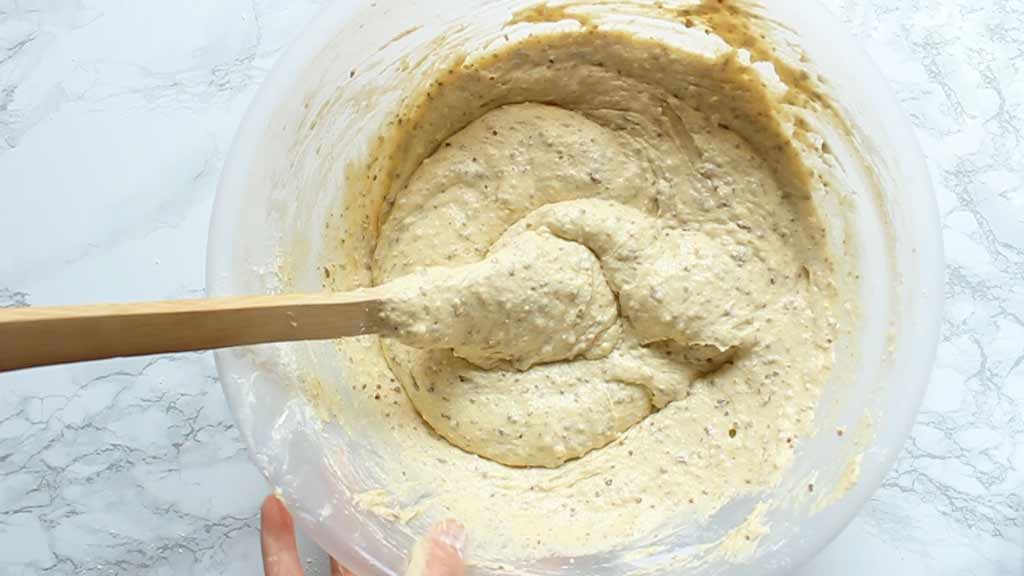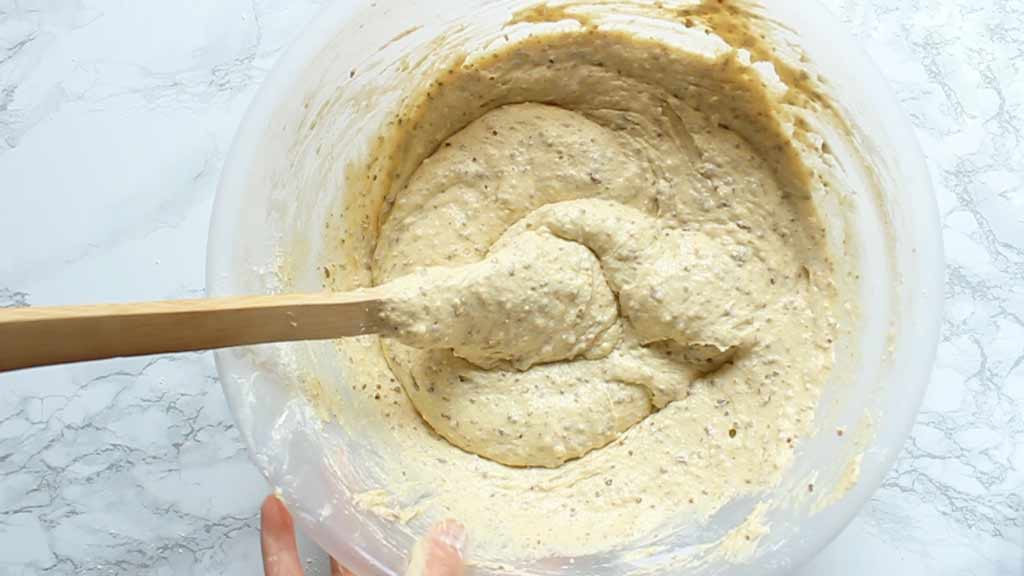 Step 5:
Once you've mixed your cake batter well, divide it evenly between the 3 cake tins you prepared earlier.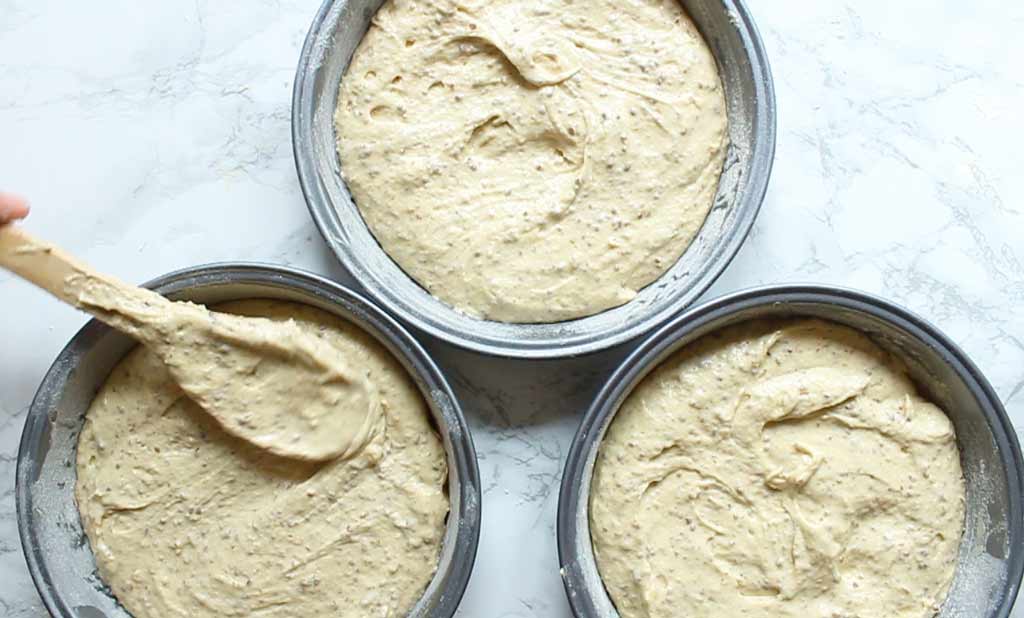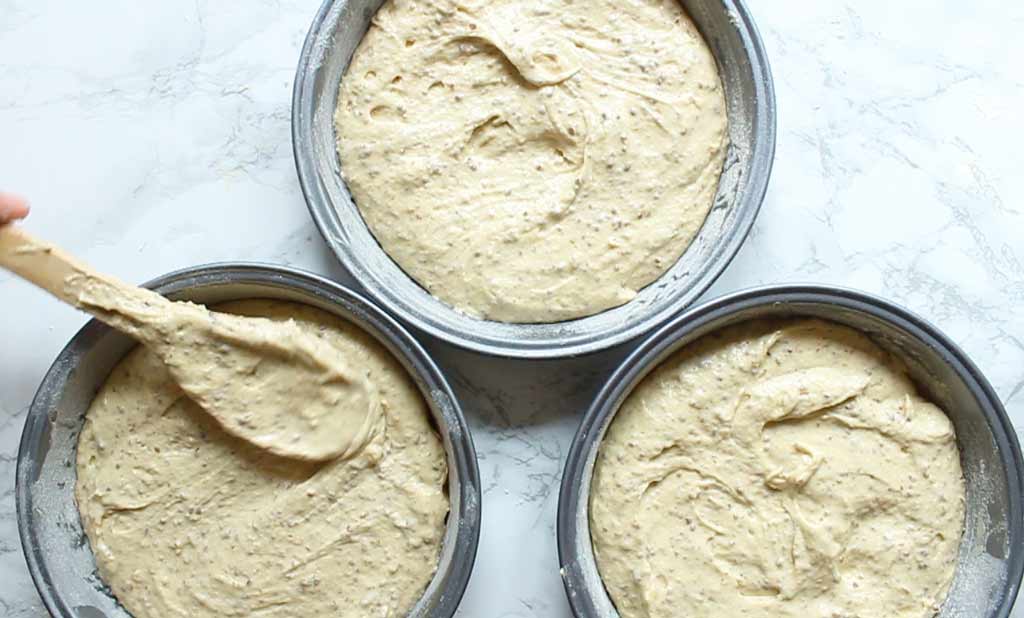 Bake them on the middle shelf of your oven for 30 minutes until golden brown on top.
If you can't fit the cakes all on the same oven shelf, you'll probably need to allow an extra 5-10 minutes for the ones on the lower shelves to bake fully.
You can check that they're fully baked by inserting a toothpick through the centre. If it's baked all the way through, the toothpick will come out dry.
Step 7:
Allow your cakes to cool in the tins for 10 minutes, then transfer them onto a wire rack and let them cool completely.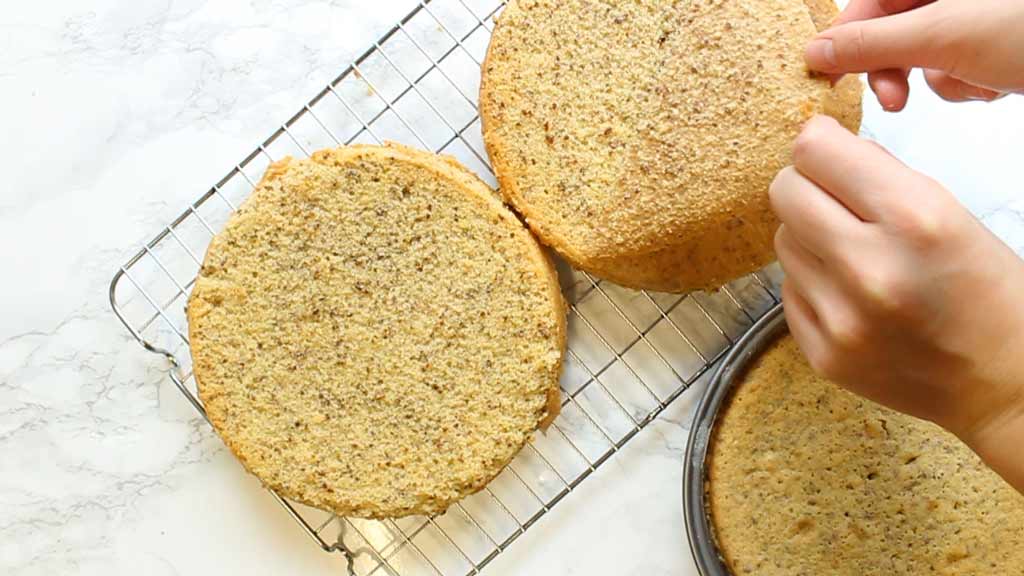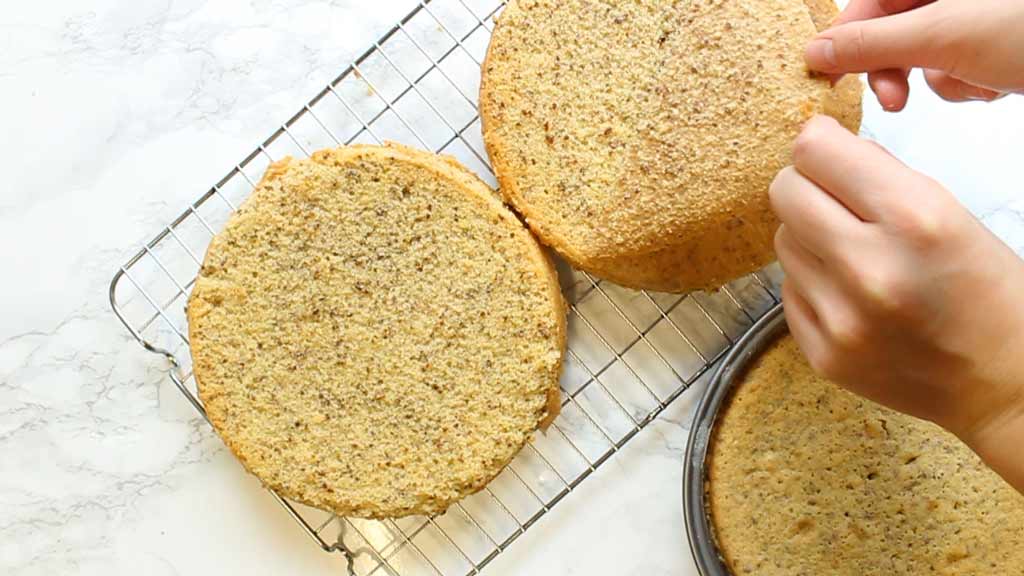 Step 8:
While your cakes are cooling, you can start to prepare your frosting.
Do this by mixing together 500g of powdered sugar, 60g of vegan butter, 2 teaspoons of vanilla extract and 3-4 tablespoons of plant-based milk.
Add the milk in 1 tablespoon at a time and mix it in fully before adding more to get your desired consistency.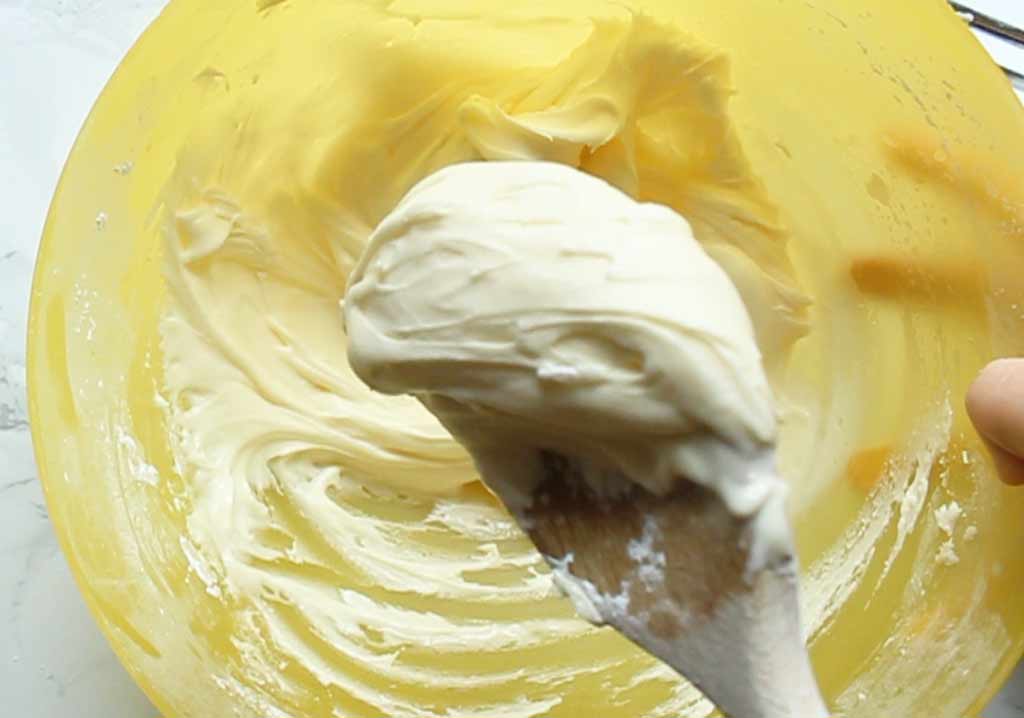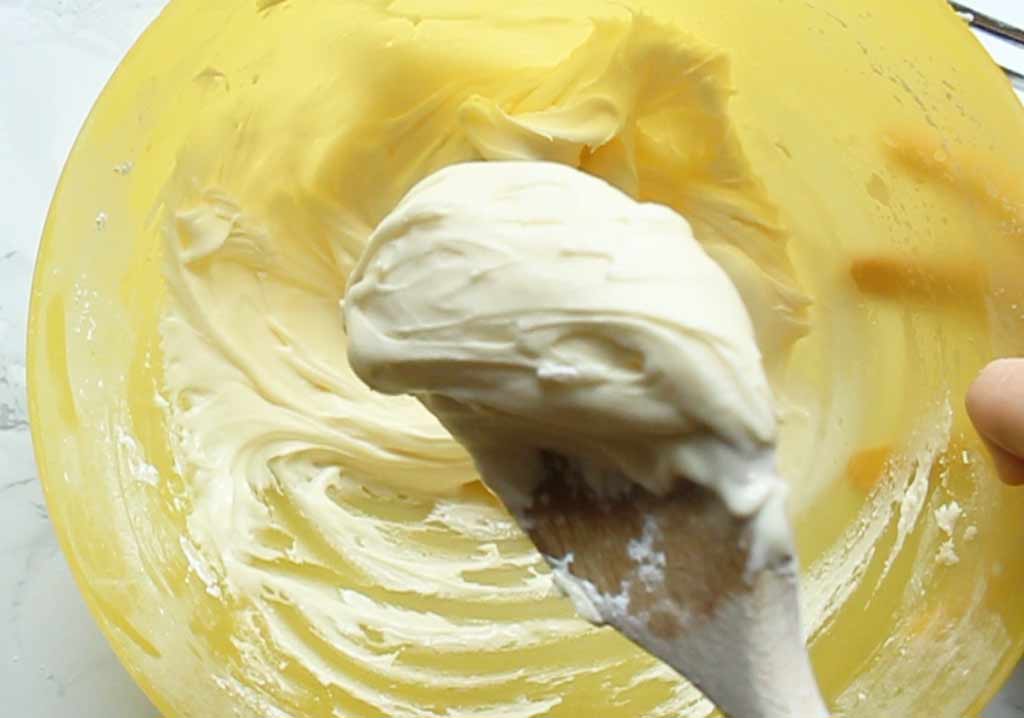 Step 9:
Place one of the cakes onto a cake board or stand. Spread a thin layer of strawberry jam onto it, followed by a thin layer of your vanilla frosting (you can pipe the frosting if you want to make it neater).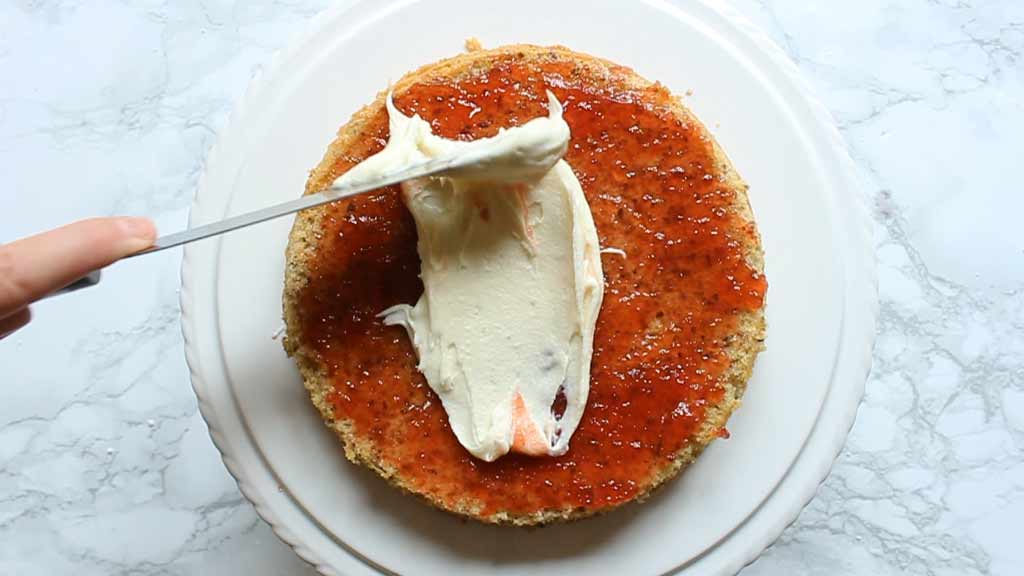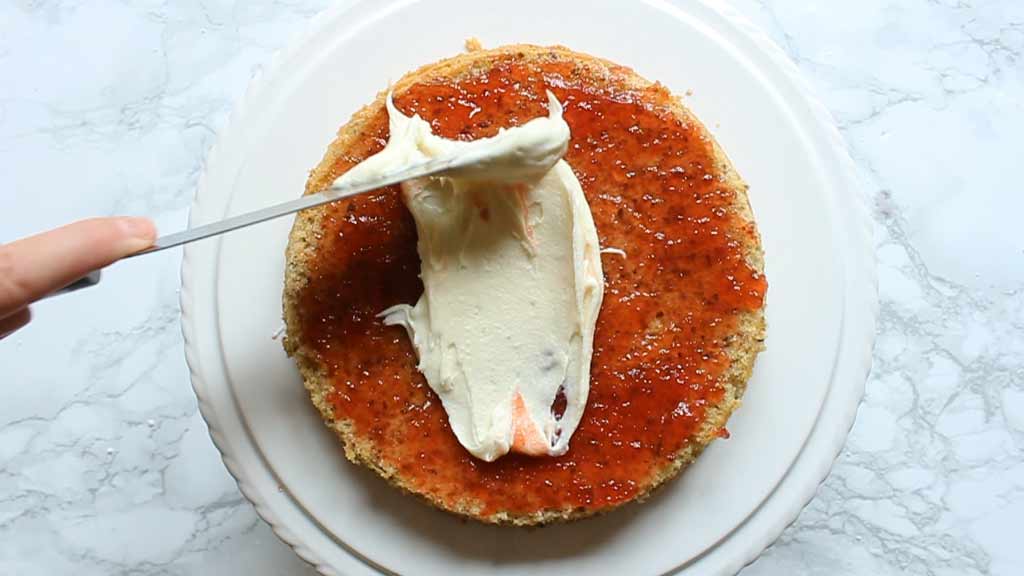 Add your next sponge on top, add jam and frosting, then top with your final sponge cake layer.
Step 10:
Using a palette knife, evenly spread the remaining frosting over the top of the cake then smooth it out around the sides, being gentle so you don't tear the sponge.
If you can get your hands on a cake scraper for the outer edges, even better!
Don't worry if you don't get it perfectly smooth straight away. Practice makes perfect! As I said, this was my first time making a "proper" layer cake, so my technique wasn't exactly perfect but it still looked very pretty.
Step 11:
While the frosting is still soft, stick your vegan sprinkles of choice along the bottom of the cake and around the edges of the top. If you want to go really wild, you can even cover the whole cake in sprinkles!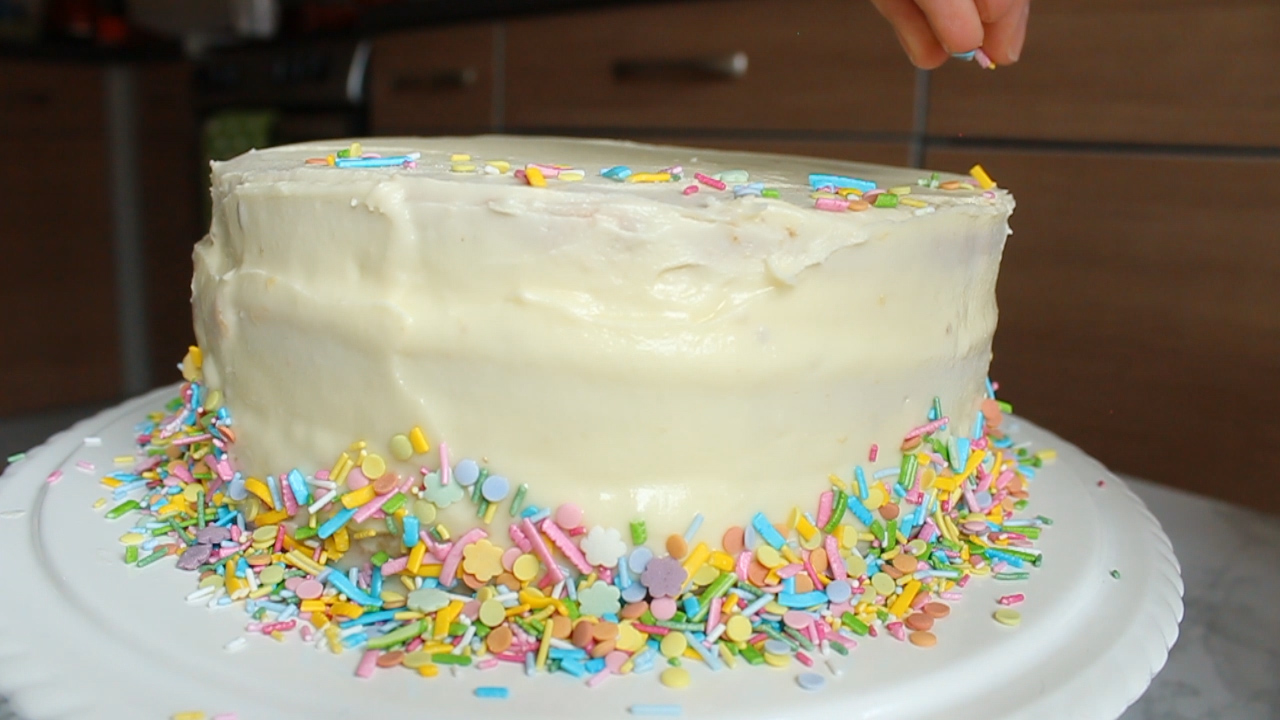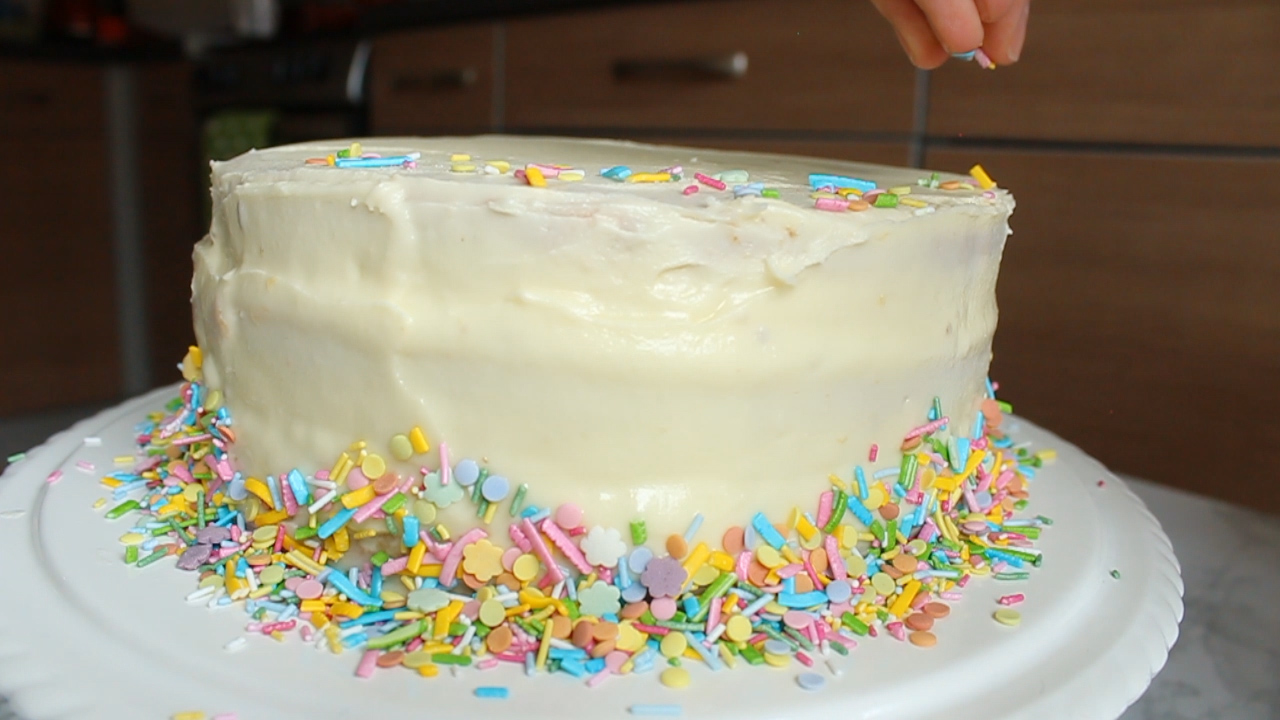 I used this edible unicorn confetti by Dr. Oetker which is vegan-friendly. And I absolutely loved how the sprinkles looked on the cake!
Depending on the thickness of your outer frosting, you may or may not still have some leftover frosting. If you do, you can pipe little swirls around the edge of the top of the cake for a classy touch.
Step 12:
Leave the completed cake in a cool, dry place for 1 hour to let the frosting set properly. Then simply cut it straight up and enjoy!
Can Vegan Birthday Cake Be Frozen?
Yes! I froze some for my family members and it tasted just as delicious a week later.
I froze the cake in slices (fully iced) in a large airtight container. To defrost, I just transferred the slices onto plates and left them at room temperature for 2 hours to thaw.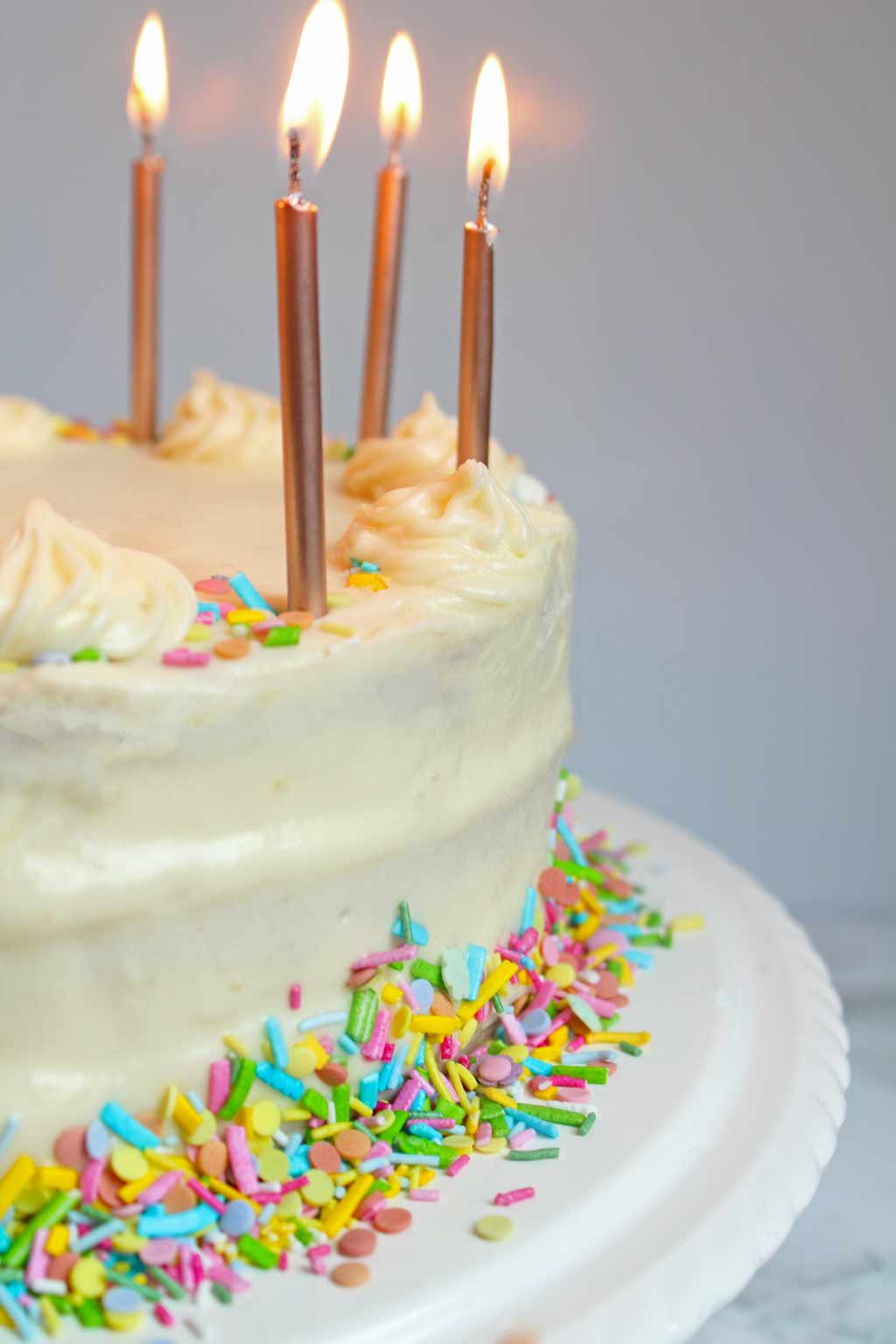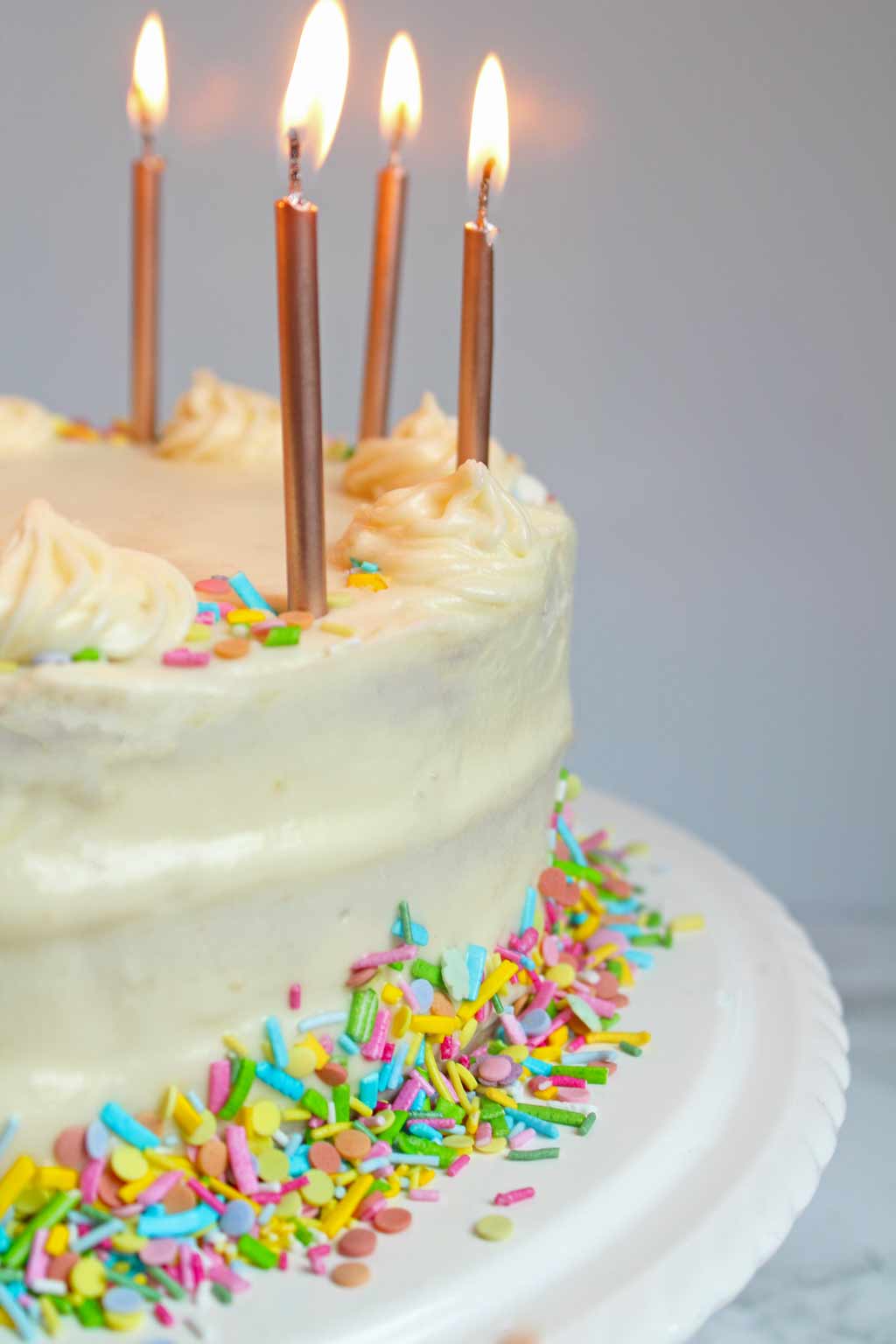 I hope this vegan birthday cake will help to make your next party or event super special! If you make it yourself, please let me know how you like it by leaving a comment and rating below.
Happy baking!
xo

Vegan Birthday Cake
A beautiful free-from birthday cake topped with vanilla frosting and unicorn sprinkles. Perfect for any occasion!
Prep Time
1
hour
30
minutes
Ingredients
For the sponge cakes:
8

Tablespoons

Ground flax seeds

1

Cup

Cold water

(250ml)

1 + ½

Cups + 3 Tablespoons

Vegan butter

(400g)

1 + ½

Cups

Caster sugar

(350g)

2

Teaspoons

Vanilla extract or essence

3

Cups

Self-raising flour

(400g)

3

Teaspoons

Baking powder

10

Tablespoons

Plant-based milk of choice

(150ml)
For the vanilla frosting:
4

Cups

Powdered sugar

(500g)

¼

Cup

Vegan butter

(60g)

2

Teaspoons

Vanilla extract or essence

4

Tablespoons

Plant-based milk of choice
Instructions
Preheat your oven to 350°F / 180°C / 160°C Fan / Gas Mark 4. Line and grease three 7 inch cake tins.

Mix the ground flax seeds with the cold water and set aside for 5 minutes.

In a large bowl, cream together the vegan butter and caster sugar (using an electric/stand mixer if possible). Add the vanilla and mix it in.

Add in your flax seed mixture from earlier into the bowl, along with half of the flour and half of the plant-based milk. Fold until it starts to come together.

Add the rest of the flour, the baking powder and the rest of the milk and continue gently folding until smooth.

Divide the mixture between your 3 cake tins and bake on the middle shelf for 30 minutes until golden brown. If your cakes cannot all fit on the same oven shelf, allow 5-10 minutes extra baking time for those on the lower shelves.

Leave the cakes in the tin for 10 minutes, then turn them onto a wire rack and let them cool completely.
For the vanilla frosting:
In a large bowl, mix the powdered sugar, vegan butter and vanilla together until smooth. Add the milk in 1 tablespoon at a time, mixing as you go, until you achieve your desired consistency.
To assemble the cake:
Place your first (cooled) sponge cake layer onto a cake board or stand. Spread 3 tablespoons of jam over the top, then pipe or spread a thin layer of vanilla frosting on top of the jam.

Place the second cake layer on top of the first, spread the jam and frosting over it, then top with the final cake layer.

Use a palette knife to smooth the remaining frosting over the top of the cake and along the sides. Clean up any excess at the bottom using a paper towel.

While the frosting is still soft, add your sprinkles along the bottom edges by gently "patting" them on in handfuls. Sprinkle some more around the top rim of the cake.

If you have any remaining frosting, you can use it to pipe swirls around the top of the cake if desired.

Leave in a cool, dry place for 1 hour to allow the frosting to set. Then cut into small pieces and enjoy!
Recipe Video
Recipe Notes
*This cake can be frozen (fully iced) an airtight container. Leave at room temperature for 2-3 hours to thaw.
*Recipe adapted from Vegan Victoria Sponge Cake recipe.
Nutrition Facts
Vegan Birthday Cake
Amount Per Serving
Calories 250
Calories from Fat 90
% Daily Value*
Fat 10g15%
Sodium 51mg2%
Carbohydrates 35g12%
Protein 2g4%
* All values are an estimate only and will vary depending on the food brands used.
BakedByClo is a participant in the Amazon Services LLC Associates Program, an affiliate advertising program designed to provide a means for sites to earn advertising fees by advertising and linking to Amazon.com. This site may contain some of these links to Amazon.com & other affiliate programs. If you make a purchase through one of those links, BakedByClo will receive a small commission from the purchase at no additional cost to you.