25 Easy Vegan Desserts With 5 Ingredients Or Less
Seeing as easy vegan desserts are my most favourite type of recipes to share, I thought I'd create a whole post dedicated to them.
I've teamed up with a few different bloggers to bring you the best dairy-free and egg-free dessert recipes that you can make in a hurry. Be sure to check out their blogs and send them some love!
This list of desserts is sure to help satisfy all of your cravings. There's something for everyone here, and all of the recipes included are no-fuss and contain just 5 ingredients or less!
Let's get started…
The Best Easy Vegan Desserts
Low Carb Chocolate Mousse
There's absolutely no baking required for this creamy, low carb chocolate mousse. Just 2 ingredients, a whisk and you're all set!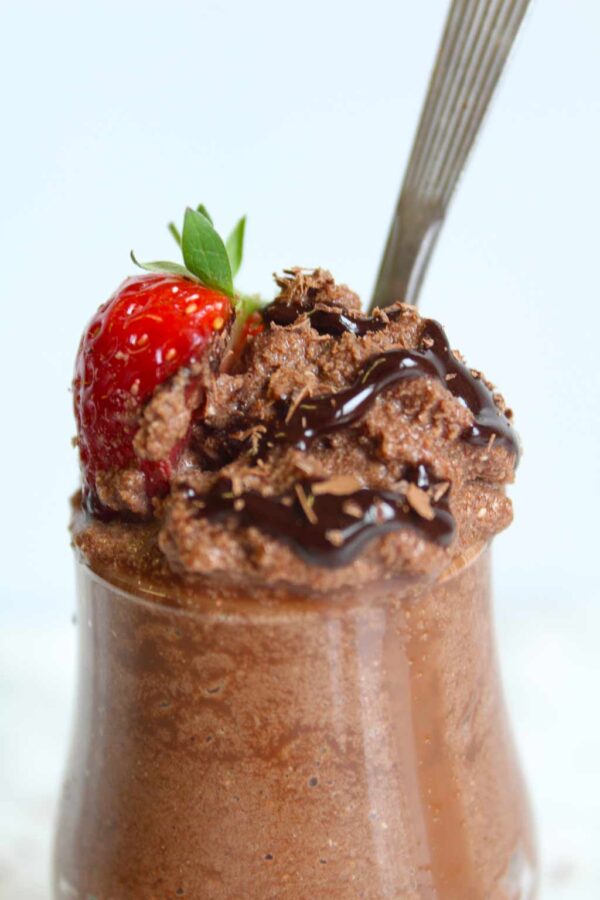 Watermelon Ice Cream
This creamy, easy watermelon ice cream by The Things We'll Make can be whipped up in less than 5 minutes using frozen watermelon chunks as the main ingredient. It's a refreshing, no guilt treat that is paleo too!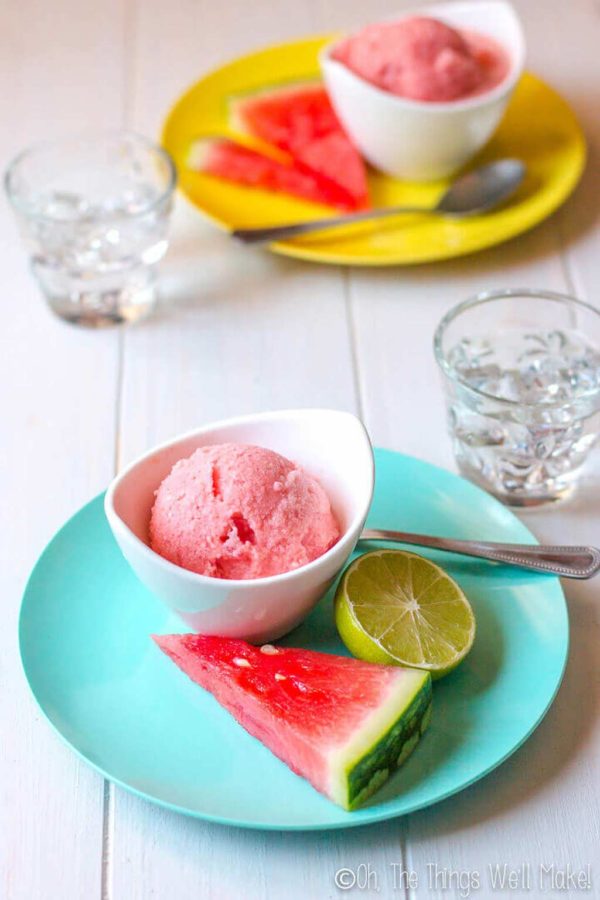 Brown Rice Crispy Treats
How cute are these Brown Rice Crispy Treats by Veggie Inspired?! They're super easy, super tasty, and the recipe requires absolutely no marshmallows!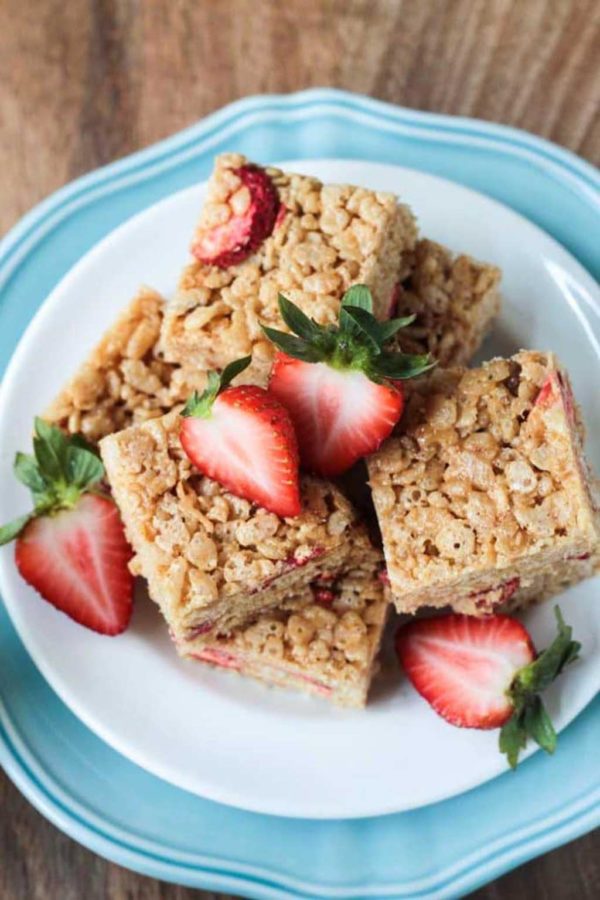 Healthier Gummy Bears
Vegan gummy bears: a healthier, more animal-friendly version of the classic gummy bear! Made with fruit juice and/or smoothies, there are endless ways to customise them.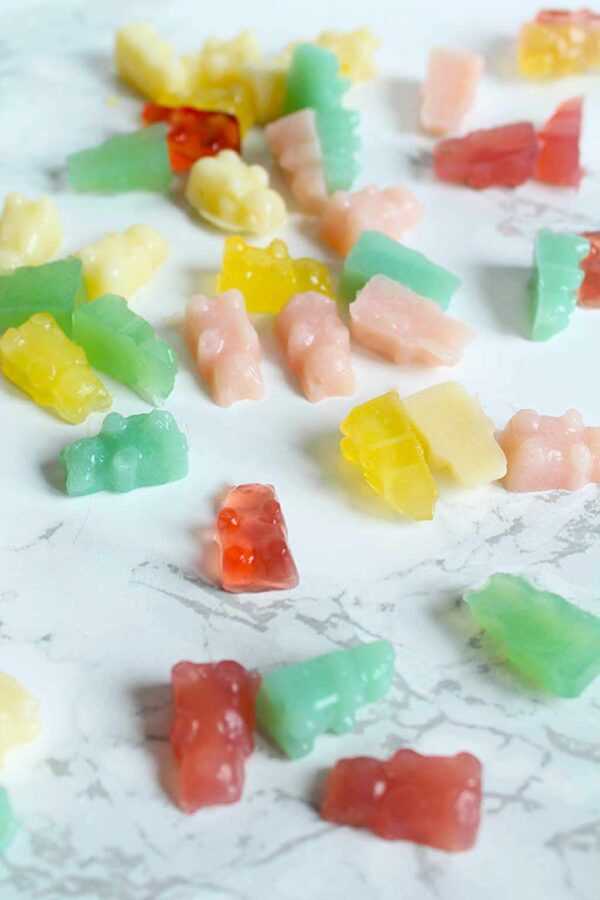 Smore Dip
Vegan smore dip by Cooking Carnival – gooey, silky, and full of melted dark chocolate and toasted marshmallow. Ah… who wouldn't love it!! It's an effortless way to enjoy s'mores all year around.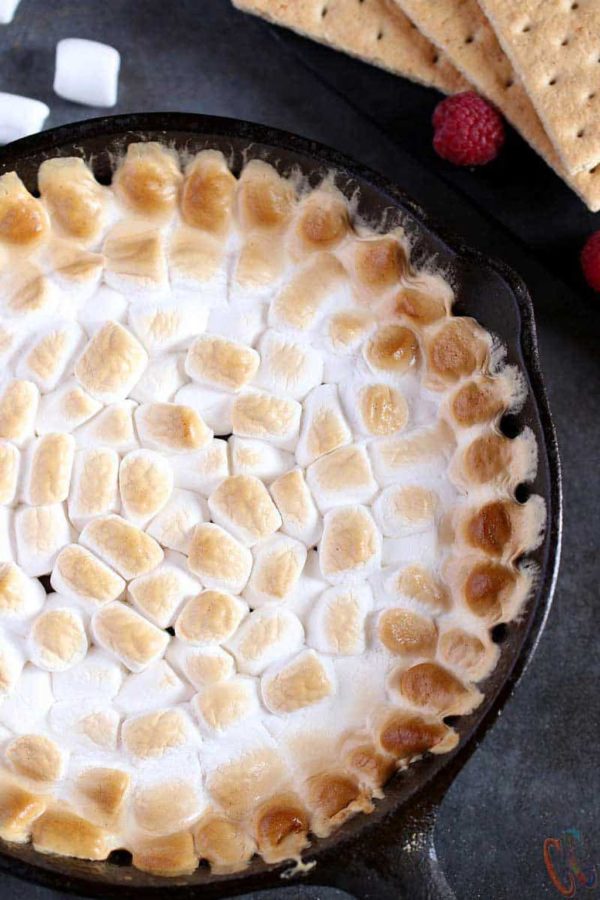 Fluffy Scones
These 4 ingredient scones are the perfect addition to any afternoon tea. There's also an additional recipe attached for vegan "clotted cream" which goes perfectly with scones and a spoonful of jam.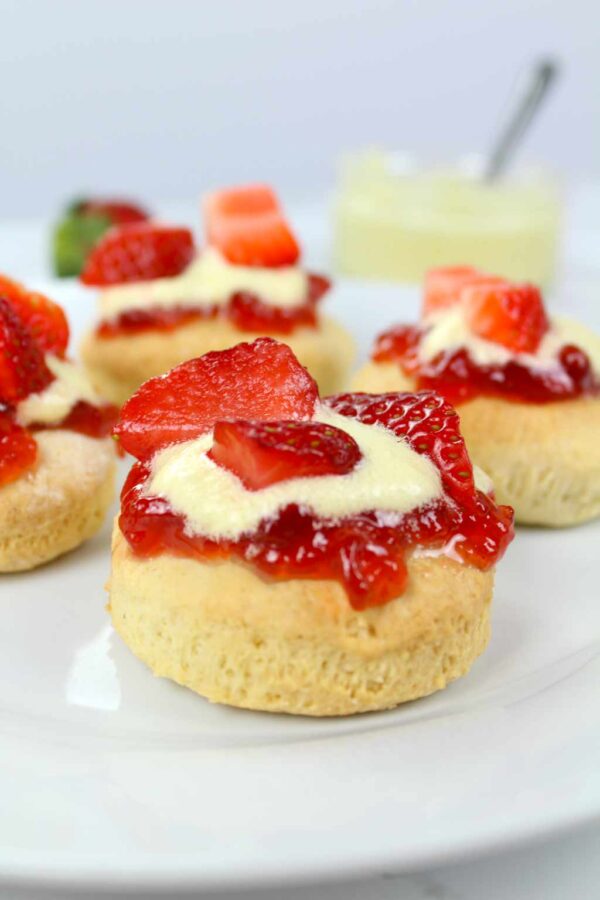 Chocolate Biscuit Cake
Royally rich and tasty! This no-bake chocolate biscuit cake by Spabettie is quick and easy, perfect for special occasions.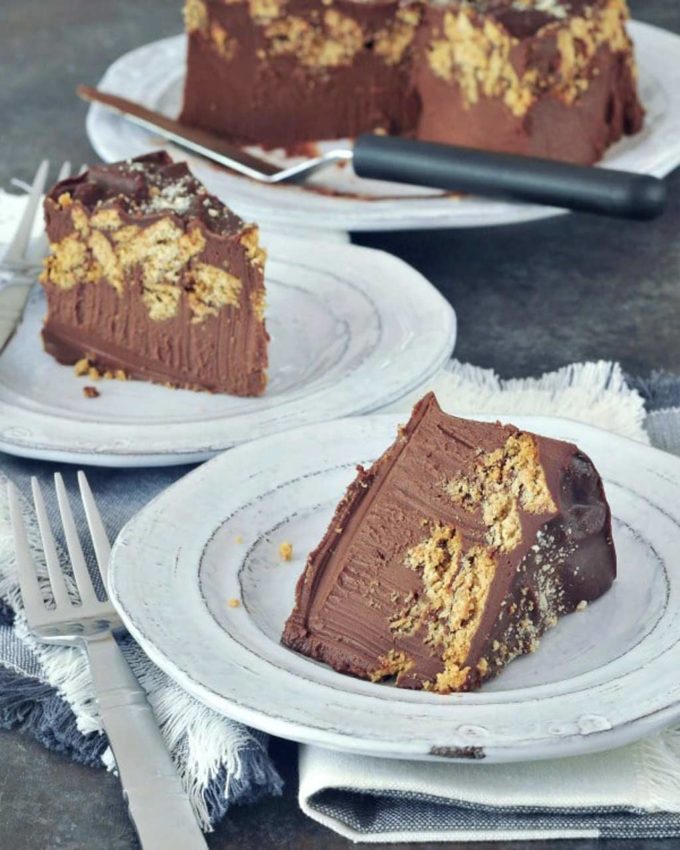 Mint Chocolate Chip Ice Cream
This creamy mint chocolate chip ice cream can be made without an ice cream maker. Perfect for the sunny days we're having right now!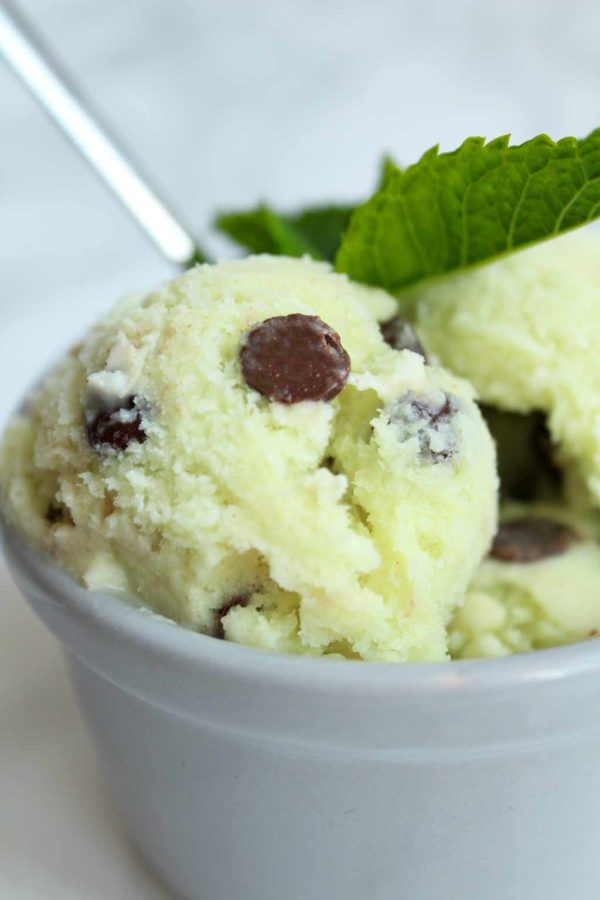 No Bake Brownies
These no-bake vegan brownies by Rhian's Recipes are rich and fudgy, really indulgent and secretly healthy! They're really easy to make and require just 5 ingredients.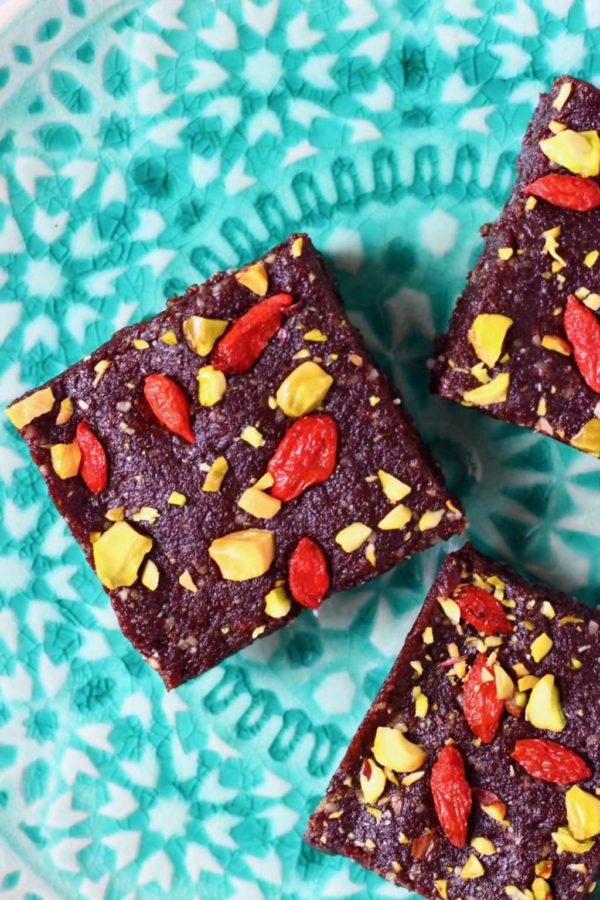 Chocolate Chia Pudding
This chocolate chia seed pudding with almond milk by Diabetes Strong only uses 5 ingredients, comes together in one bowl, and is low-carb and diabetes-friendly.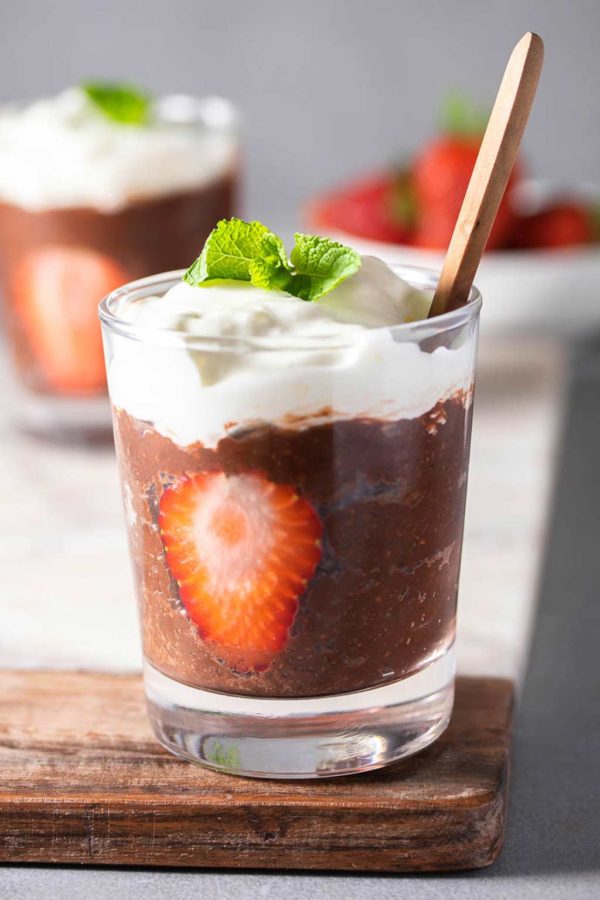 Watermelon Popsicles
This fresh watermelon popsicle recipe by Stacey Homemaker has no added sugar and it only takes 5 minutes of prep work to make! It's the best low-calorie frozen treat to enjoy for a healthy dessert.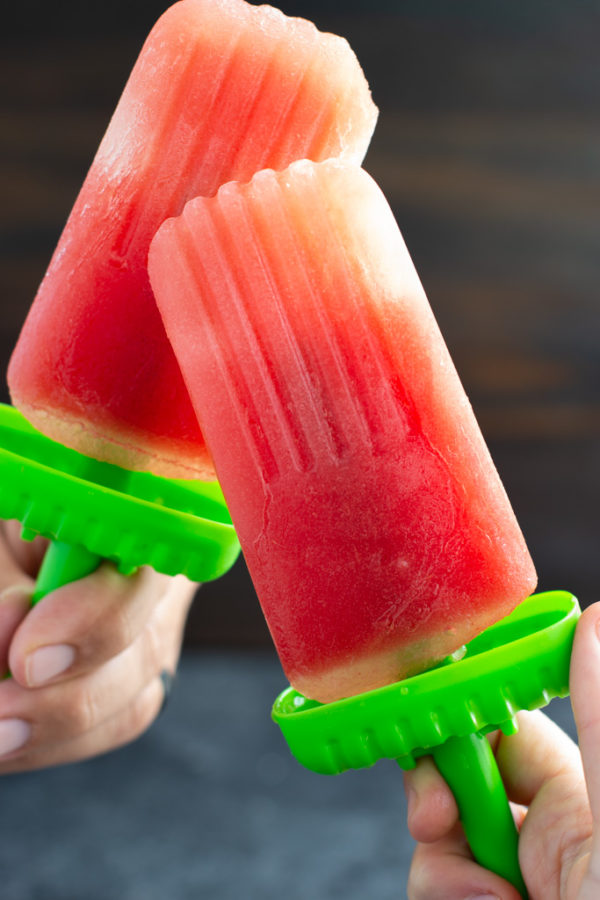 Peanut Butter Cups
Made with dark chocolate, powdered sugar and runny peanut butter, these peanut butter cups give Reese's a run for their money!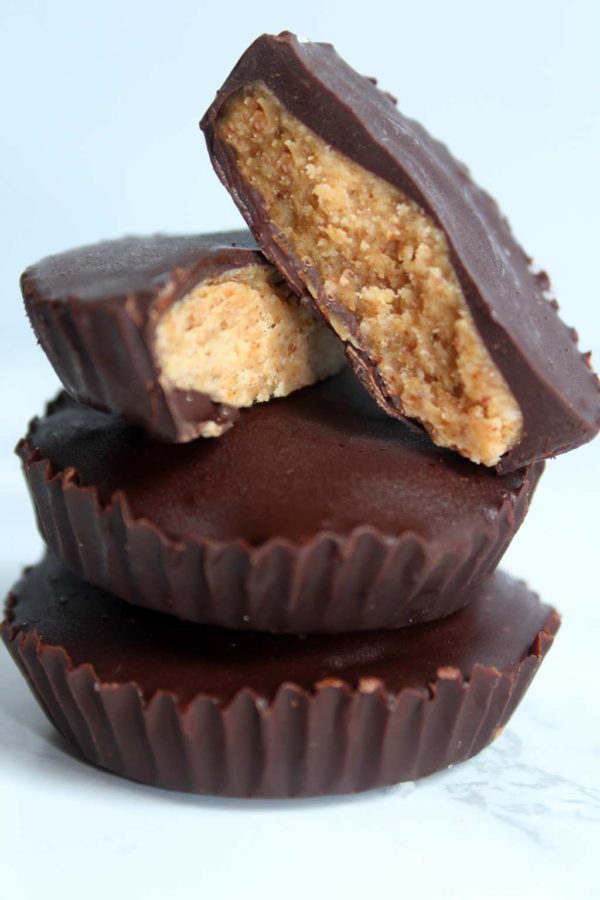 Chocolate Avocado Pudding Pops
Smooth and creamy, these paleo chocolate avocado pudding pops by The Things We'll Make may seem indulgent, but are actually a fun, no guilt treat! Perfect for summer!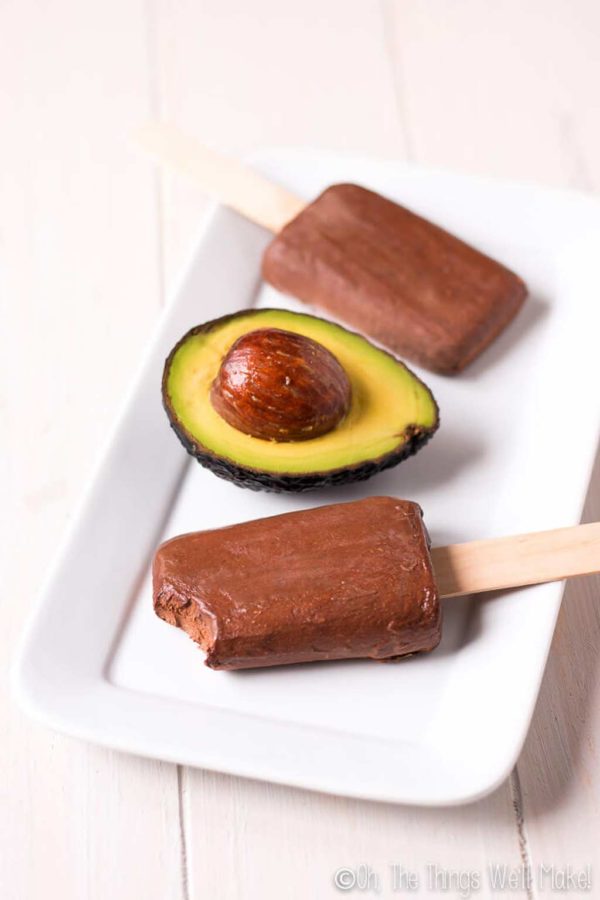 Gluten-Free Scottish Shortbread
This gluten-free shortbread is crunchy, authentic and melts in your mouth, and it's also free from refined sugar too.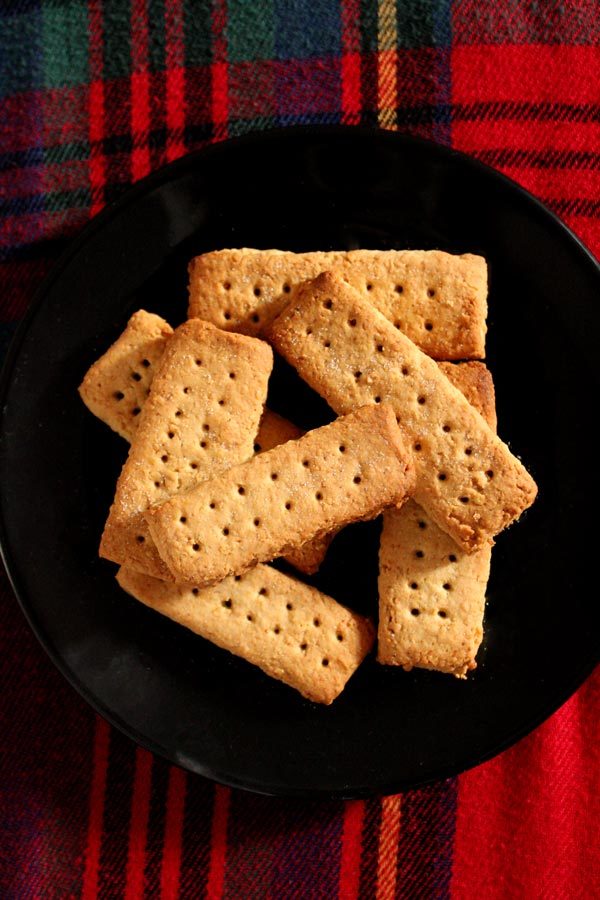 Peanut Butter Fudge
Creamy, rich and indulgent, this 3 ingredient peanut butter fudge is perfect for the lazy bakers out there. Eat it as it is or add chopped chocolate and peanuts for a delicious crunch!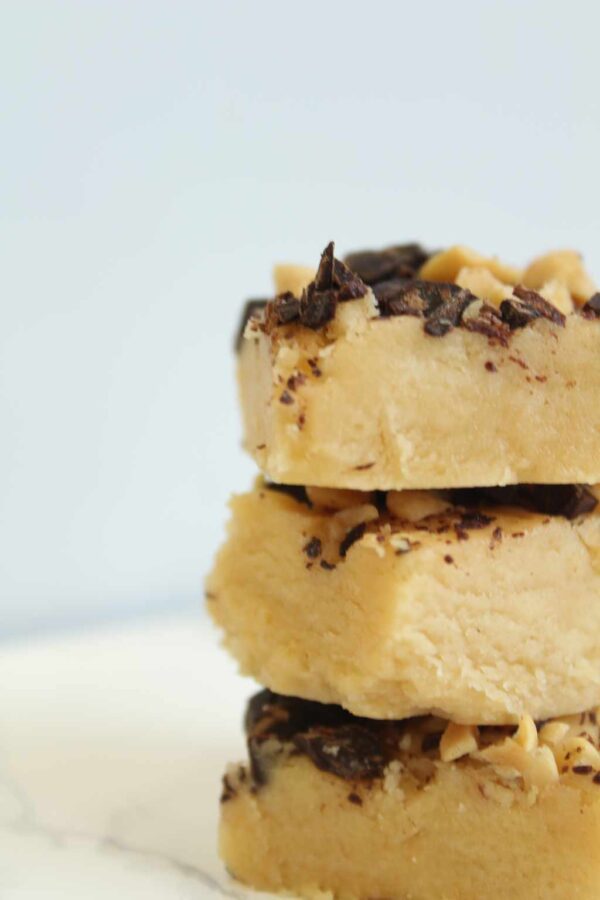 Giant Cinnamon Roll
This giant cinnamon roll recipe by Cooking On Caffeine uses pre-made pizza dough to pull off a crowd-pleasing dessert in less than an hour. Minimal time and prep with a huge payoff!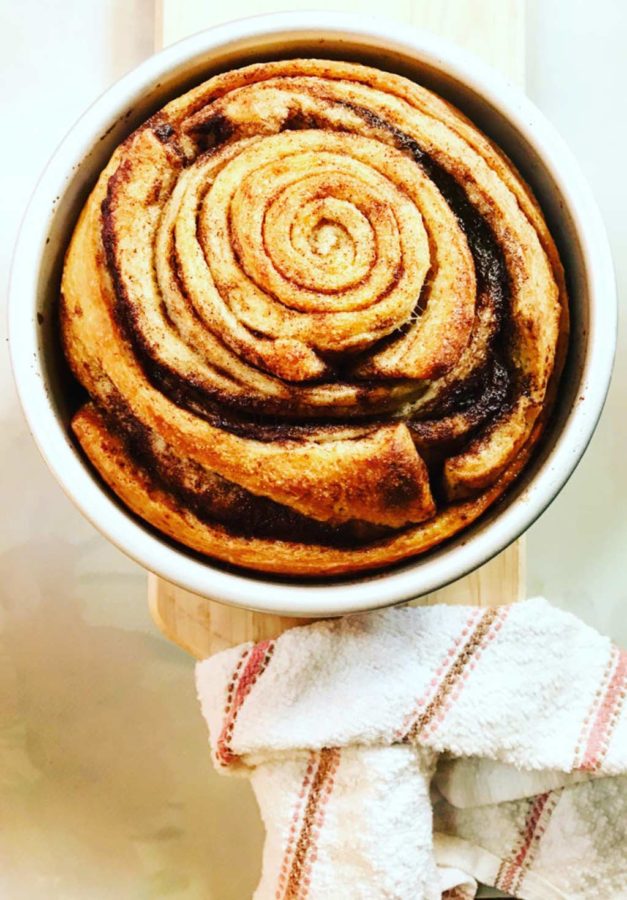 Pecan Butter Cookies
These pecan butter cookies by This Healthy Kitchen are absolutely drool worthy! You would never guess that they're oil-free, gluten-free and vegan!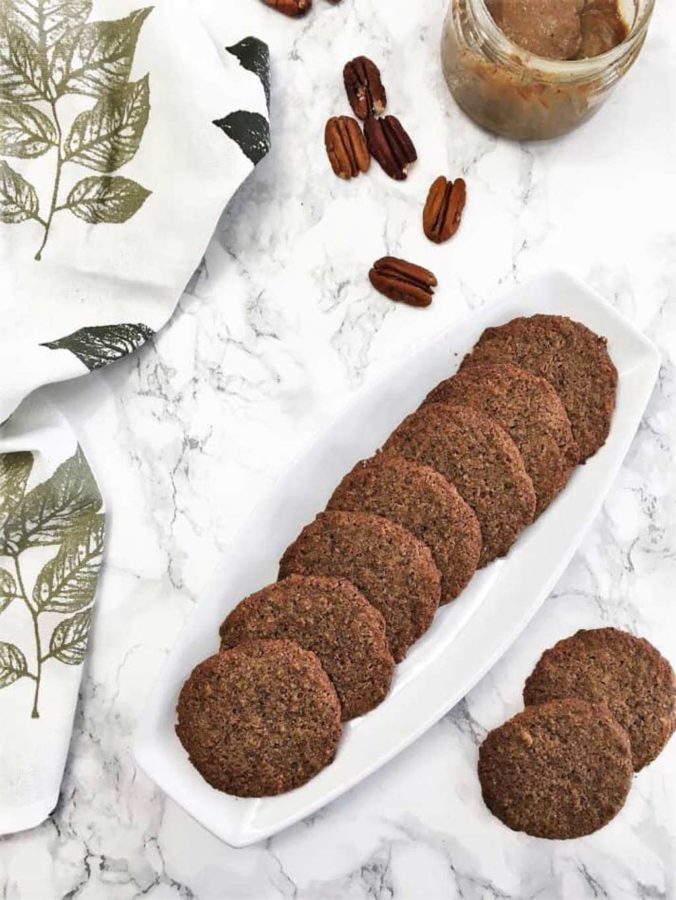 Chocolate Truffles
With just 2 basic ingredients (more if you want to make them super fancy), these vegan chocolate truffles make a beautiful edible gift!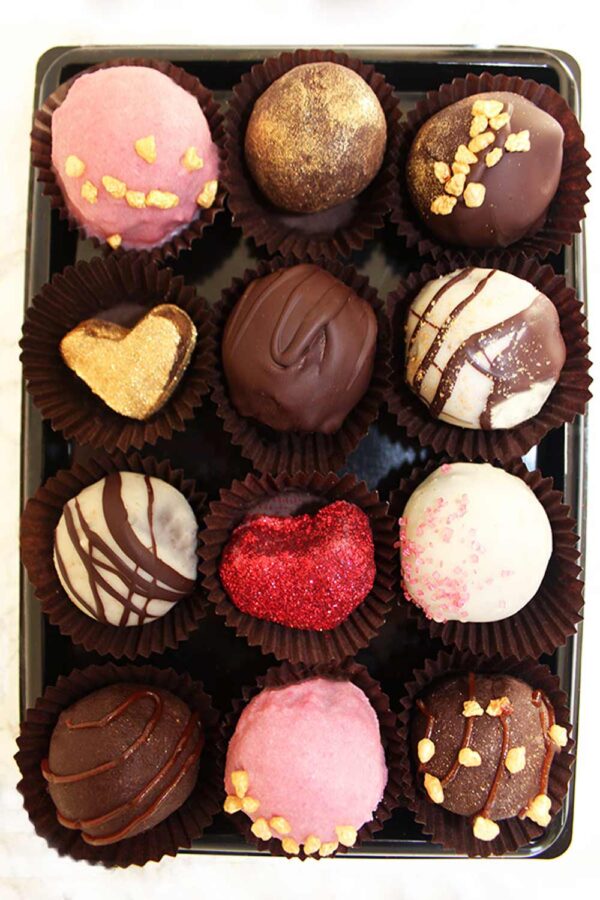 Peach Sorbet
This peach sorbet by Chef Not Required is a simple 3 ingredient dessert that tastes like summer in a bowl. And even better, there's no need for an ice cream maker or sugar syrup to make it!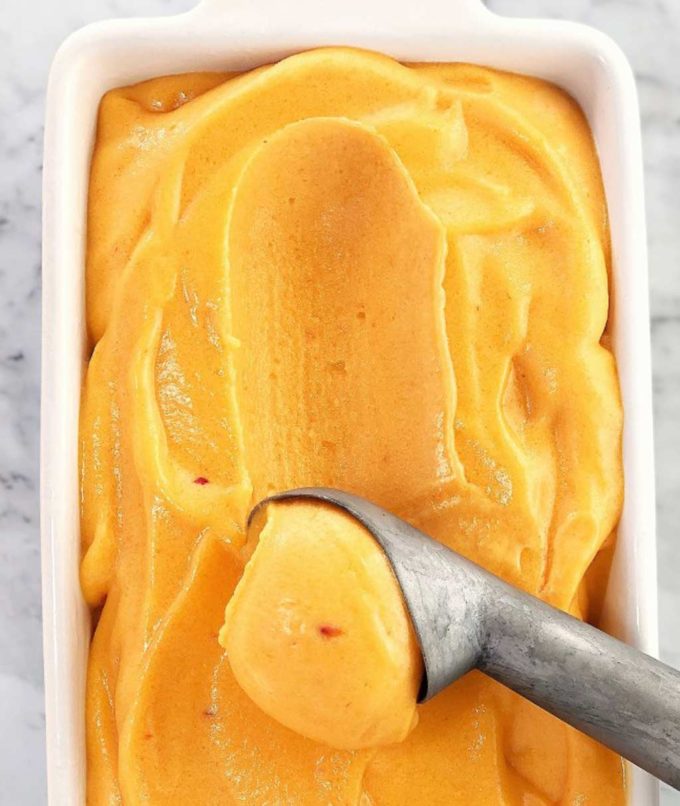 Apple Crisps
These apple crisps in foil packets by Recipes From A Pantry are full of sweet juicy apples, cinnamon and granola. They can be made on the campfire, grill or simply baked in the oven.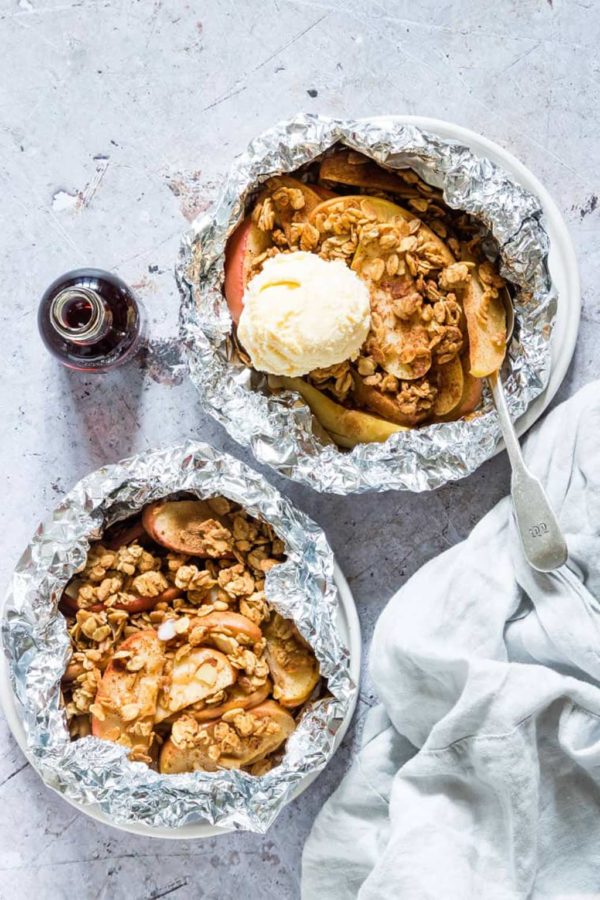 Chocolate Fondue
What's better than easy vegan desserts? Healthy vegan desserts! With just 2 ingredients and a big list of dipping ideas, this vegan chocolate fondue makes a great party or date-night snack!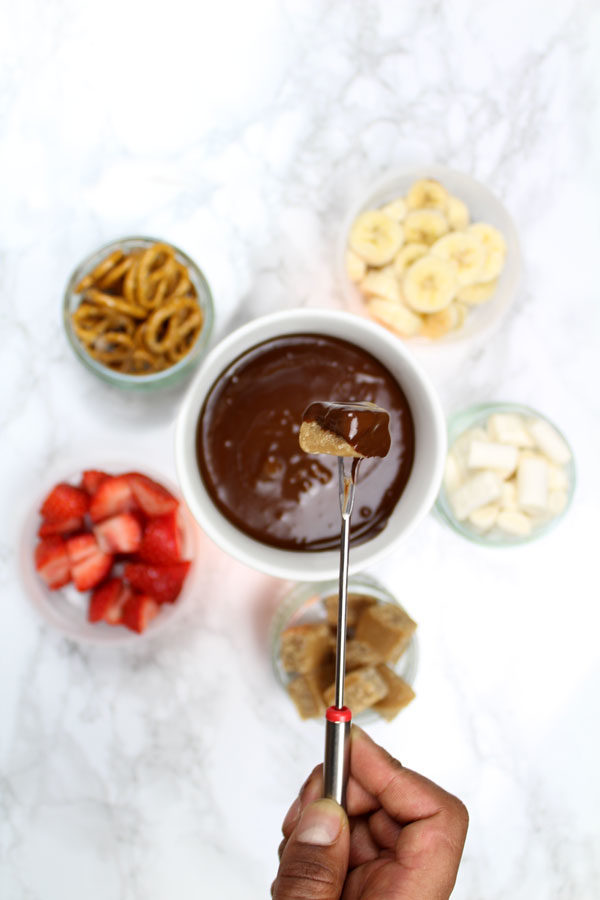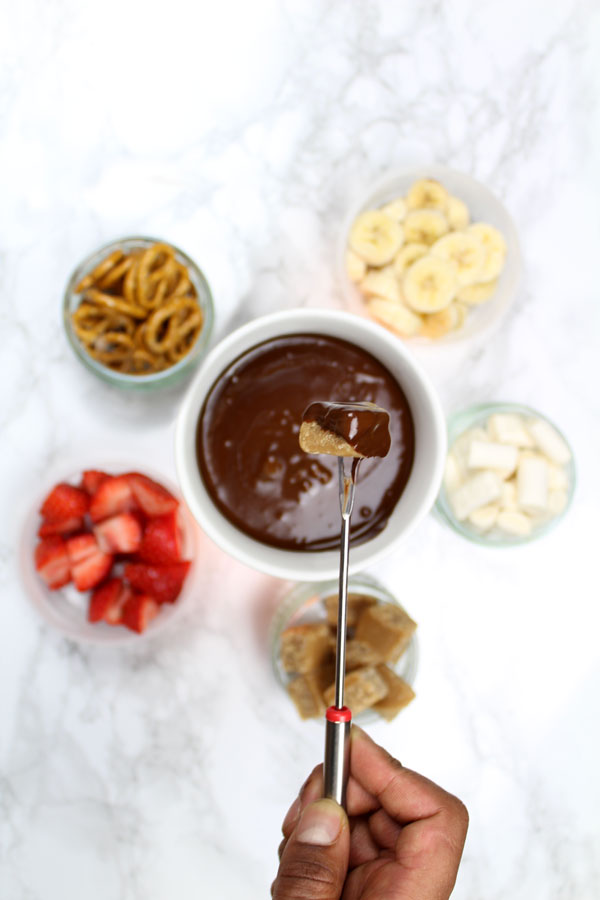 Snickers Nice Cream
Deliciously healthy 4 ingredient Snickers nice cream by Cook It Real Good is not only dairy-free- it's refined sugar-free too! This chocolate peanut butter frozen treat is perfect for an easy dessert or even breakfast on a hot summer's day.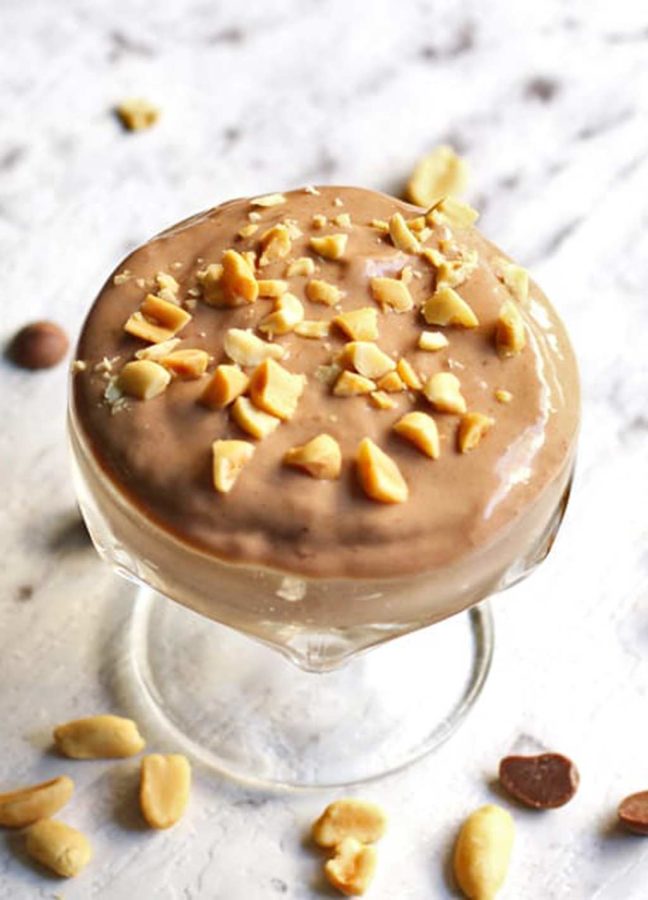 Coconut Macaroons
These coconut macaroons by A Virtual Vegan are sweet, moist, and chewy on the outside with a gorgeous toasty, golden brown colour and a hint of caramel flavour. Yum!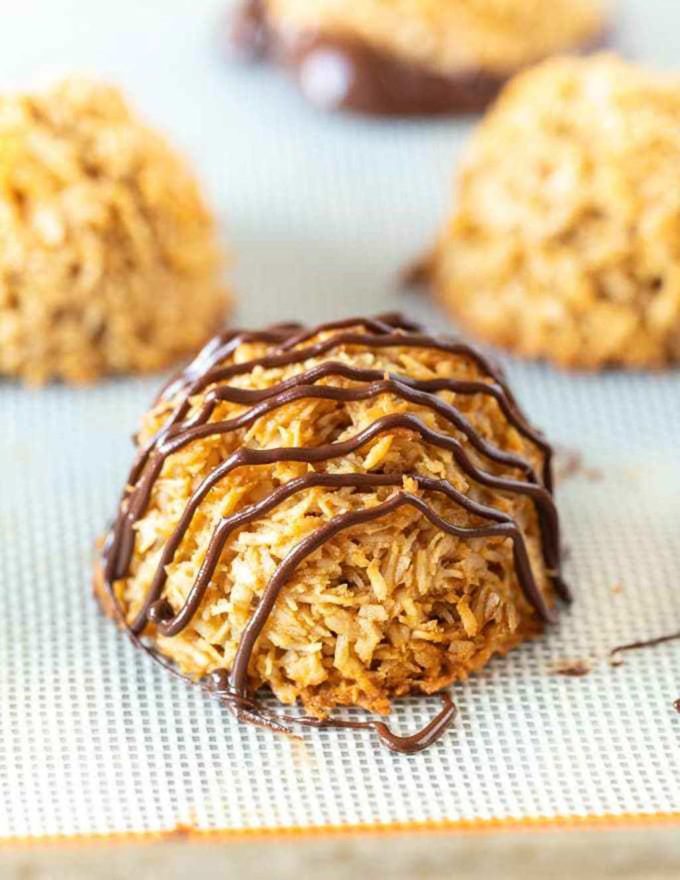 Tahini Chocolate Truffles
Chocolate and sesame paste combine deliciously in these luscious tahini truffles made by Dianne's Vegan Kitchen to make a super tasty treat.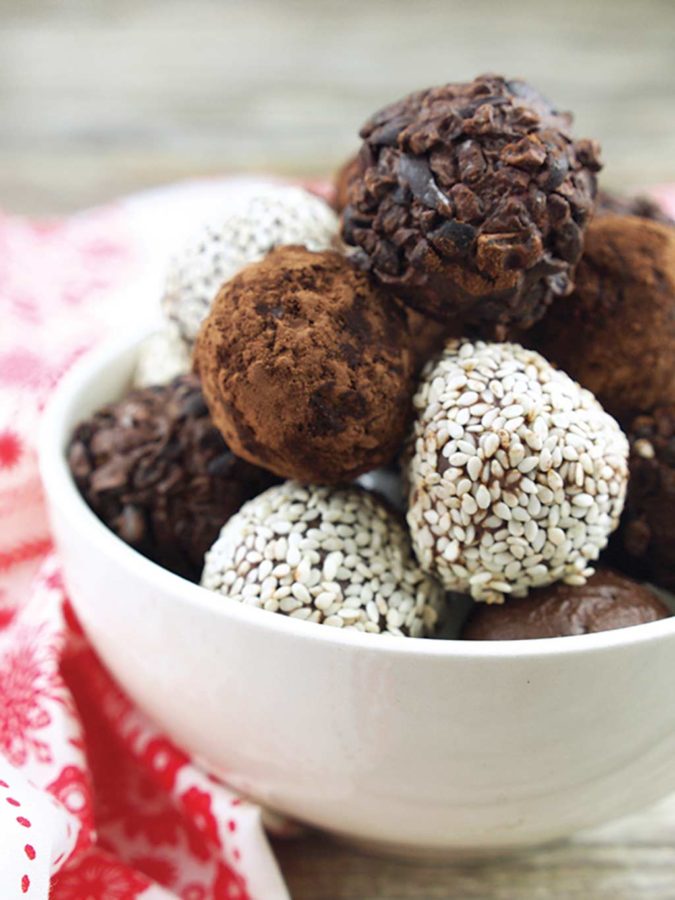 Mango Mousse
This mango mousse by Mrishtanna is a 3 ingredient Indian dessert that tastes so much better than the non-vegan version!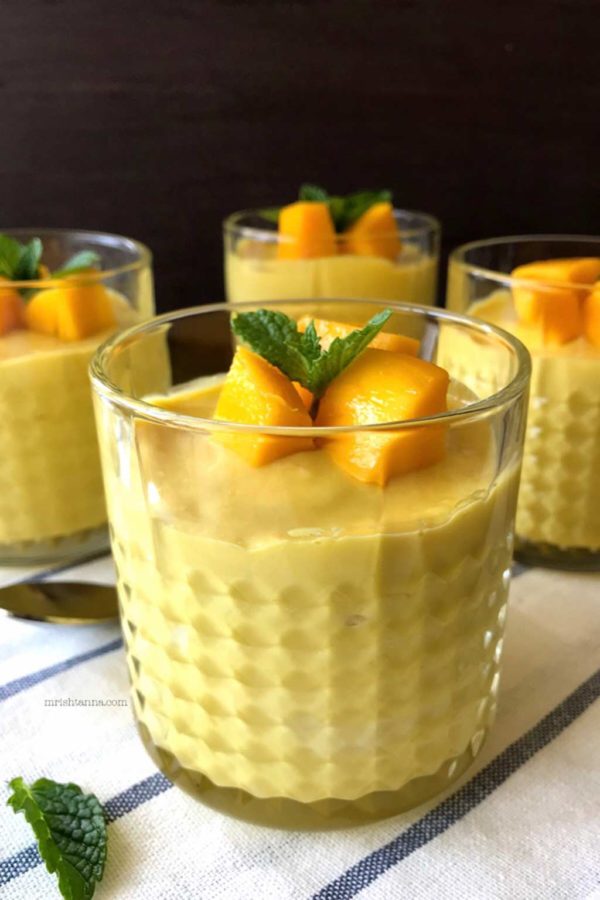 And that's it! I really hope you enjoyed this round-up of easy vegan desserts. Be sure to check out the recipes and give them a go!
Happy baking!
xo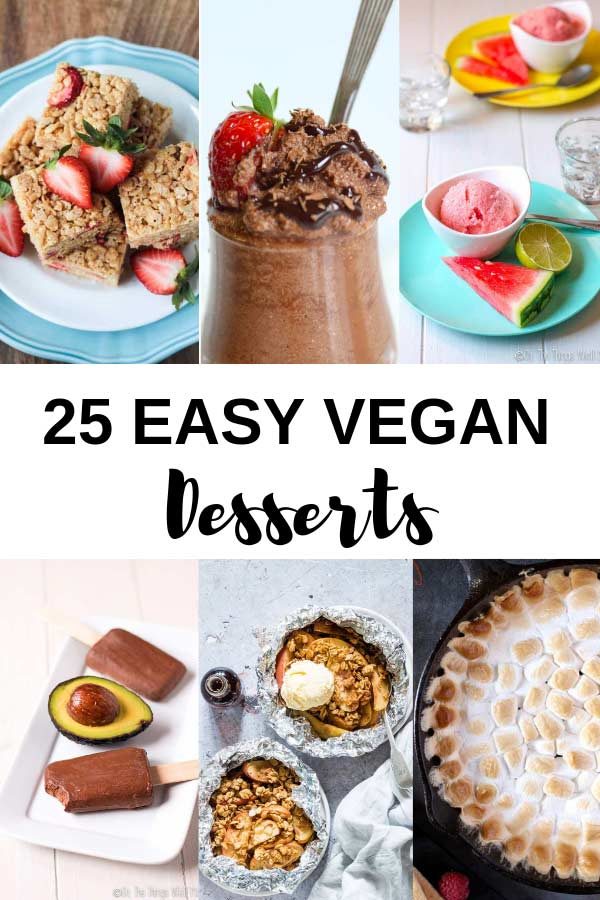 BakedByClo is a participant in the Amazon Services LLC Associates Program, an affiliate advertising program designed to provide a means for sites to earn advertising fees by advertising and linking to Amazon.com. This site may contain some of these links to Amazon.com & other affiliate programs. If you make a purchase through one of those links, BakedByClo will receive a small commission from the purchase at no additional cost to you.