Is Golden Syrup Vegetarian and Vegan?
Wondering if golden syrup is vegetarian and vegan, or how you can use it in your next bake? Here's everything you need to know!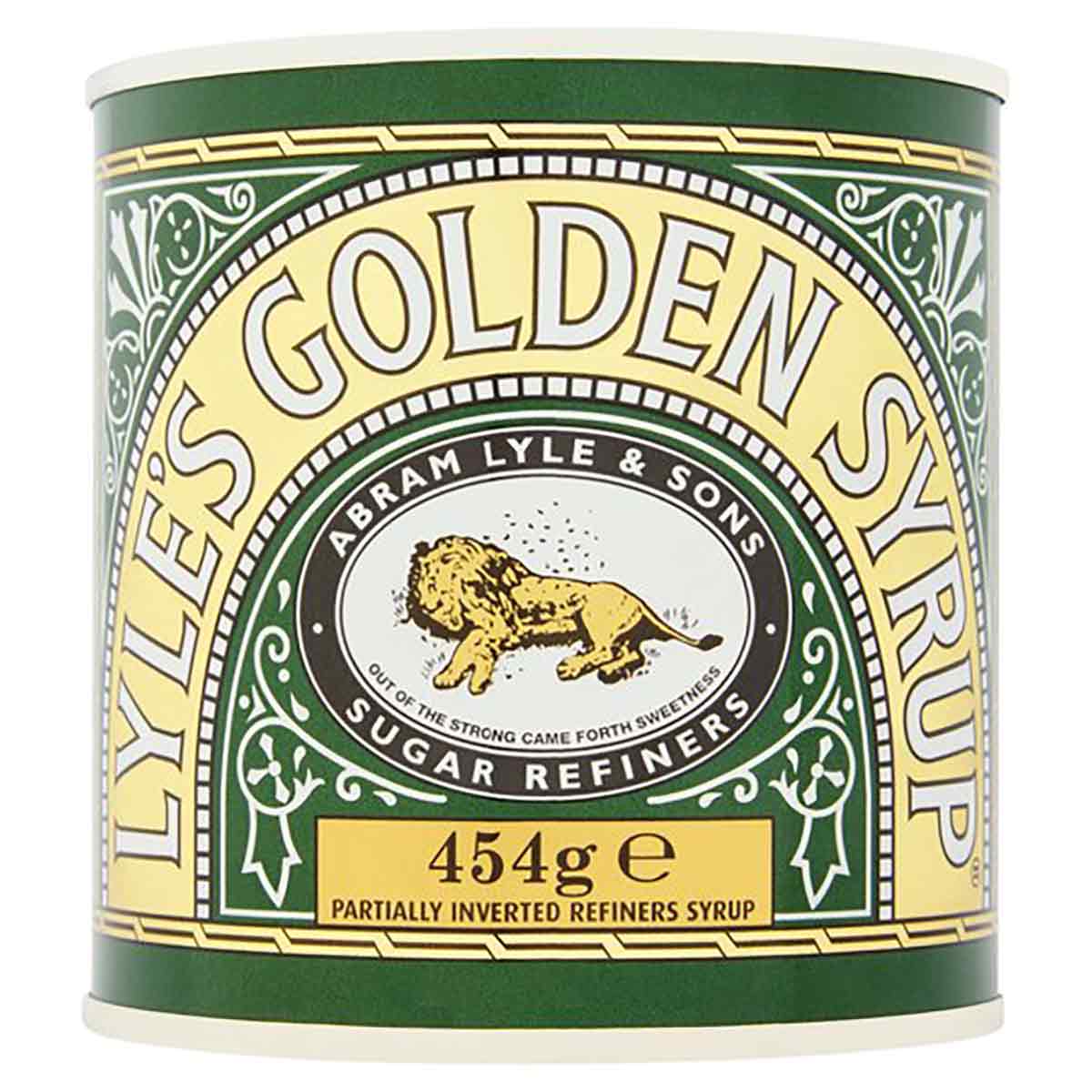 Golden syrup is a thick, sweet syrup that is often used in baking and dessert recipes. It's also commonly used as a porridge topping. Tate & Lyle is the most popular golden syrup brand here in the UK, with its iconic green and gold tin. It now also comes in the squeezy variety for convenience.
According to Tate & Lyle's website, the syrup was first invented in London in 1881 by a man named Abram Lyle. It is produced as part of the cane sugar refining process. Abram originally named the syrup 'Goldie', due to its golden colour, but it is now known as golden syrup.
Is golden syrup vegetarian?
Yes! This sweet, golden goodness is suitable for vegetarians as it free from meat and other animal products. You can use it in a variety of ways to sweeten up your vegetarian desserts or breakfasts.
Is golden syrup vegan?
Yes! Golden syrup is vegan friendly because it is made from cane sugar, which is 100% vegan in the UK. It does not contain any other ingredients or additives that would make it non-vegan. The squeezy version is vegan too.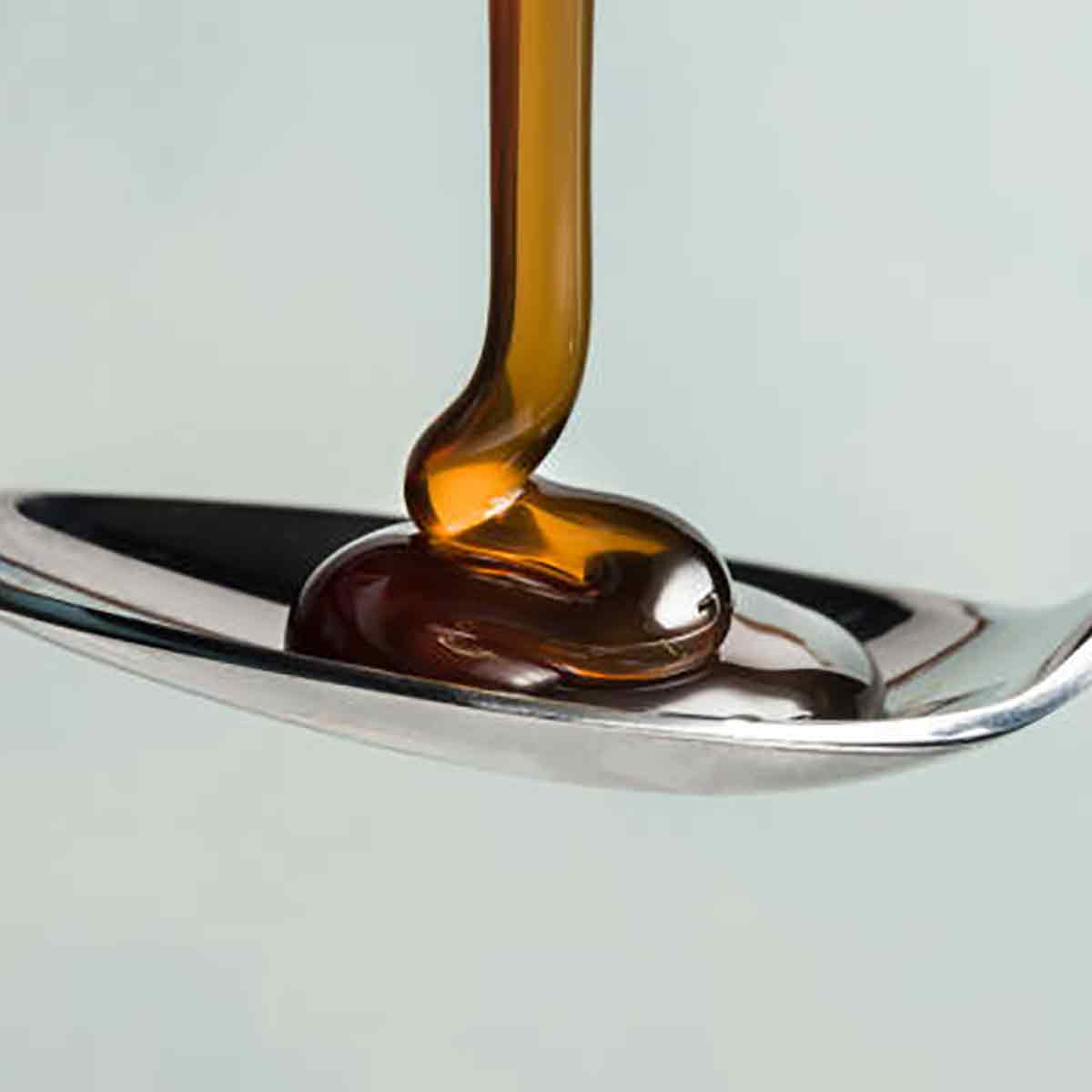 Is it the same as honey?
Golden syrup is similar to honey but it is not the same. Although they are both liquid sweeteners that are golden in colour, golden syrup is a lot thicker.
Honey is also produced by bees, meaning it is not suitable for people on a vegan diet. Golden syrup is made from cane sugar (also known as partially inverted refiners syrup), meaning it is vegan-friendly.
In addition, the two have very distinct flavours and are not at all similar in taste. Honey has a floral-like flavour while golden syrup has more of a caramel flavour.
Where to buy it
Of course, Tate & Lyle is the most famous golden syrup brand but there are a few other companies that make it, with most supermarkets having an own-brand golden syrup. You can purchase golden syrup from most shops and supermarkets in the UK. You'll find it in the baking aisle or near the sugar and sweeteners.
You will notice that all of the above brands are in a squeezy bottle rather than a tin. The only exception to this is Rayners, which comes in a jar. To my knowledge, Tate & Lyle are the only company that make golden syrup in a tin. But don't worry about which kind you should buy because they are all suitable for vegetarians and vegans!
Ways to use golden syrup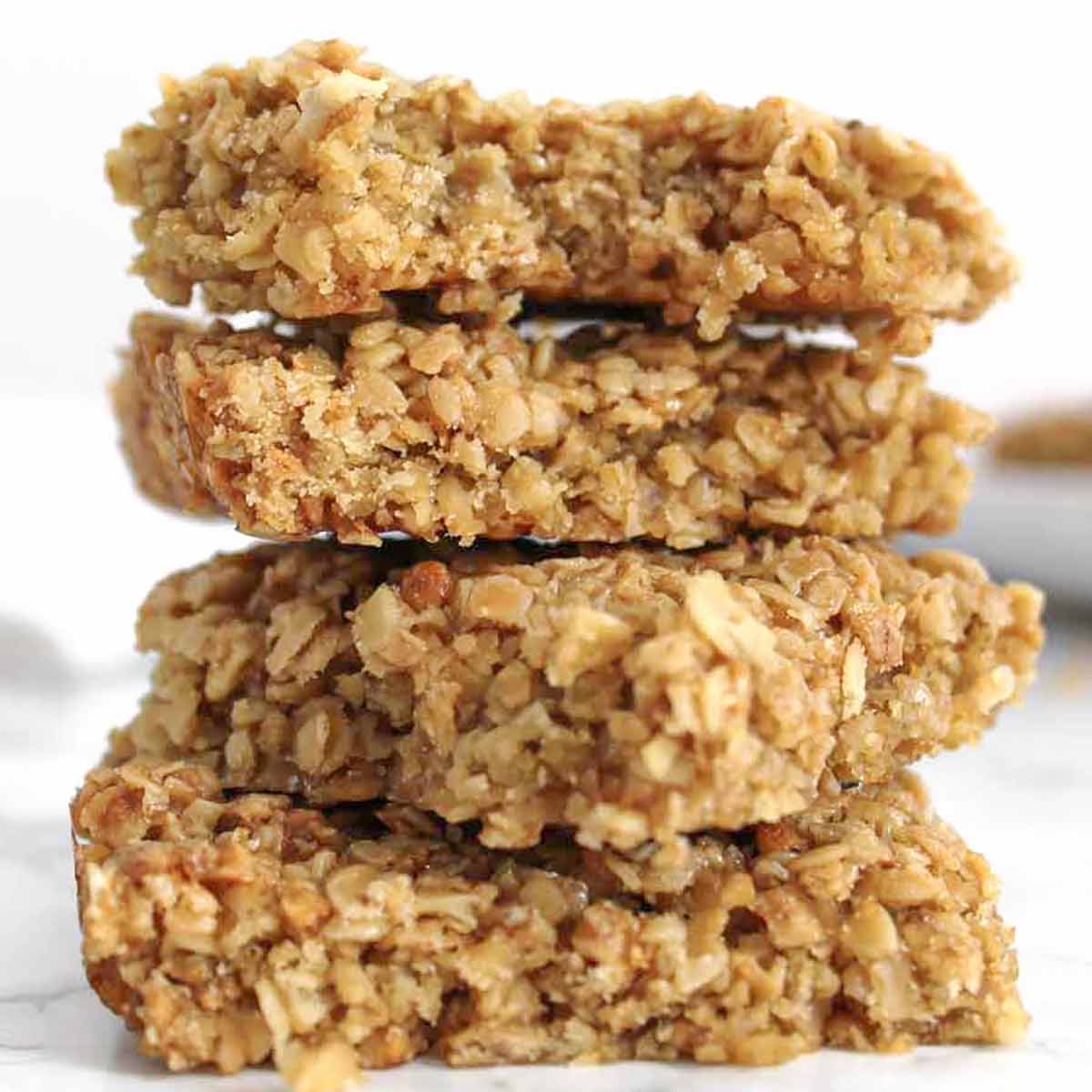 You can use golden syrup as a porridge topping or as an alternative to maple syrup for pancakes and waffles. If you want to try baking with it, give one of these vegan dessert recipes a try:
Summary
Golden syrup is vegetarian and vegan friendly and can be used for baking and dessert recipes. It is made from cane sugar and does not contain any animal-derived ingredients.
BakedByClo is a participant in the Amazon Services LLC Associates Program, an affiliate advertising program designed to provide a means for sites to earn advertising fees by advertising and linking to Amazon.com. This site may contain some of these links to Amazon.com & other affiliate programs. If you make a purchase through one of those links, BakedByClo will receive a small commission from the purchase at no additional cost to you.