30 Tasty Vegan Father's Day Brunch Recipes
If you're in search of some tasty vegan Father's Day brunch recipes, this post is for you! It contains 30 of the best sweet and savoury brunch ideas that your dad will love. Recipes include pancakes, cinnamon rolls, breakfast burritos and babka bread.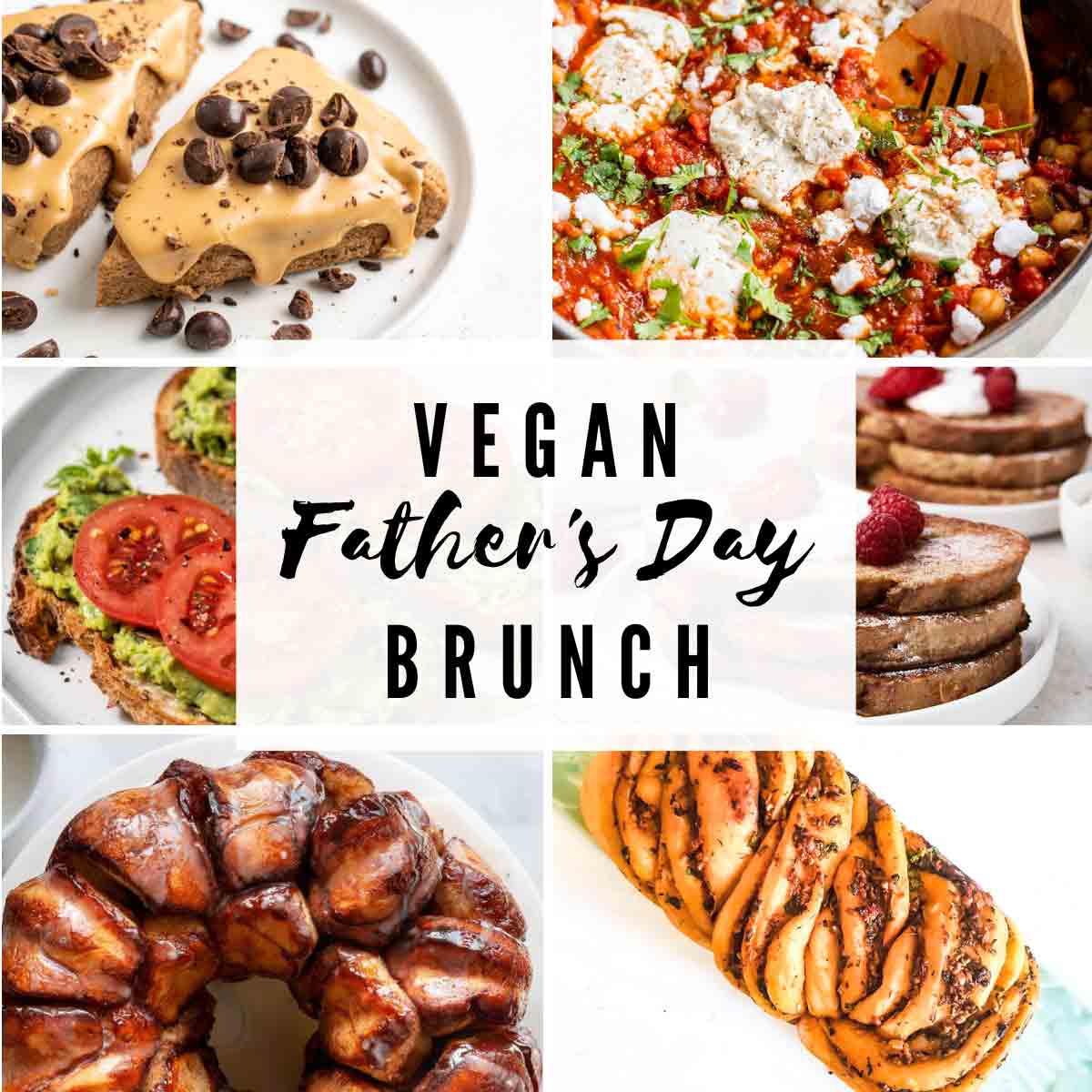 It's almost Father's Day and since my Mother's Day brunch roundup was enjoyed by you all, I thought I'd do one for the dads too. I'm sure that dads love breakfast or brunch in bed just as much as mums do!
I've teamed up with some talented food bloggers to bring you this list of 30 tasty recipes, including both sweet and savoury brunch ideas. I've also included a few of my own recipes in there that I thought would be good for a mid-morning sweet treat.
I hope you like the recipes and if you make any of them at home, please let us know by leaving a comment on this page or on the page of whichever recipe you try. Enjoy!
Sweet vegan Father's Day brunch recipes
I'm starting with the sweet brunch recipes because I have a little more of them than the savoury ones. There's quite a variety to choose from here so hopefully you can find a recipe or two that your dad will enjoy. If you prefer, you can skip straight to the savoury ideas.
These pancakes would make a great vegan Father's Day brunch for any dads who are trying to up their protein intake. They're easy to make, without bananas, and have a whopping 30g of protein per serving!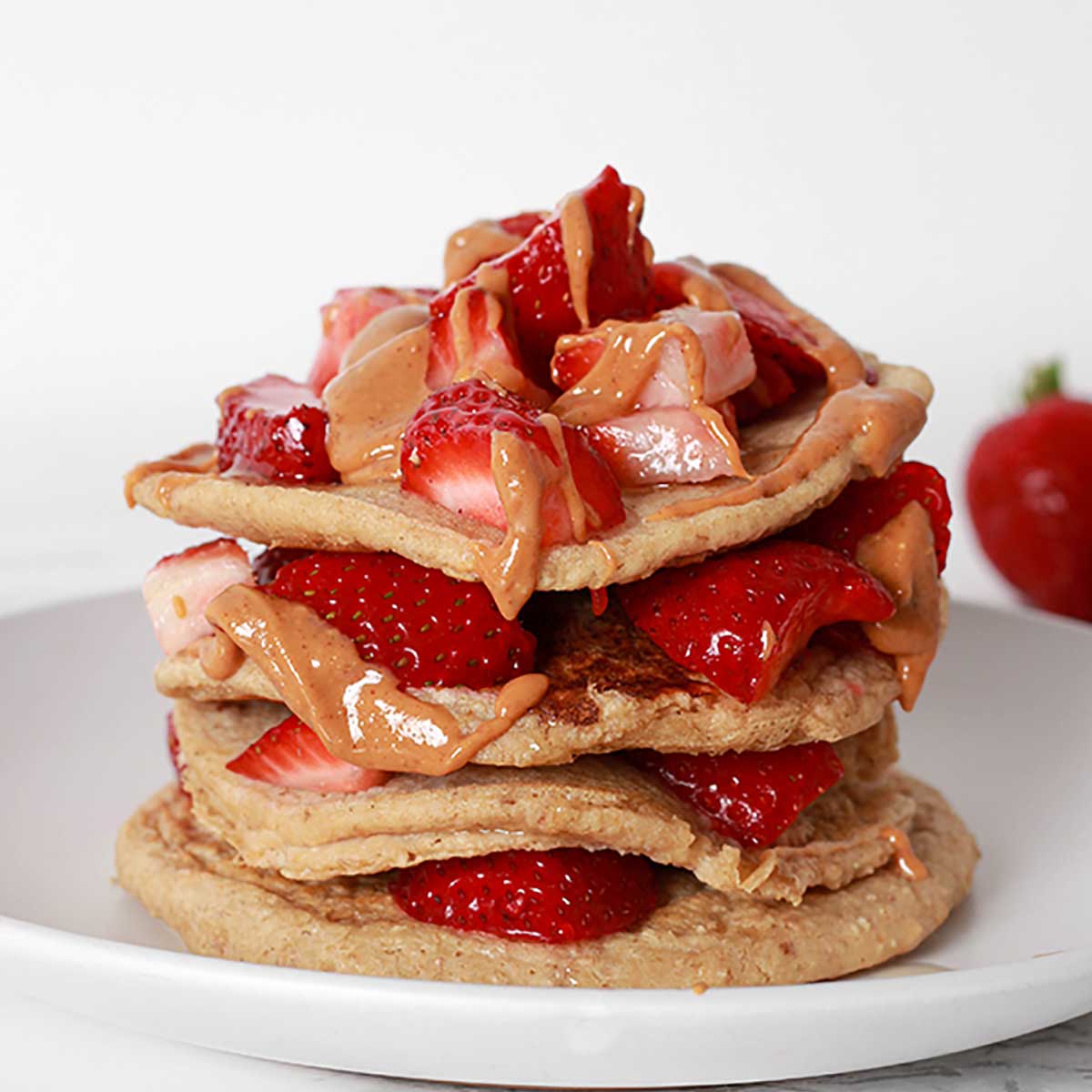 This banana bread is soft and fluffy yet moist. You can enjoy it as is or serve it with some vegan butter or nut butter.
Chewy, gooey, oaty flapjacks with a warming ginger flavour. These are so easy to make and the ingredients are super simple.
I included these in my Mother's Day round up but I had to include them in my Father's Day brunch post too because they're just SO good! Soft, fluffy cinnamon rolls topped with a sticky Biscoff cream cheese icing.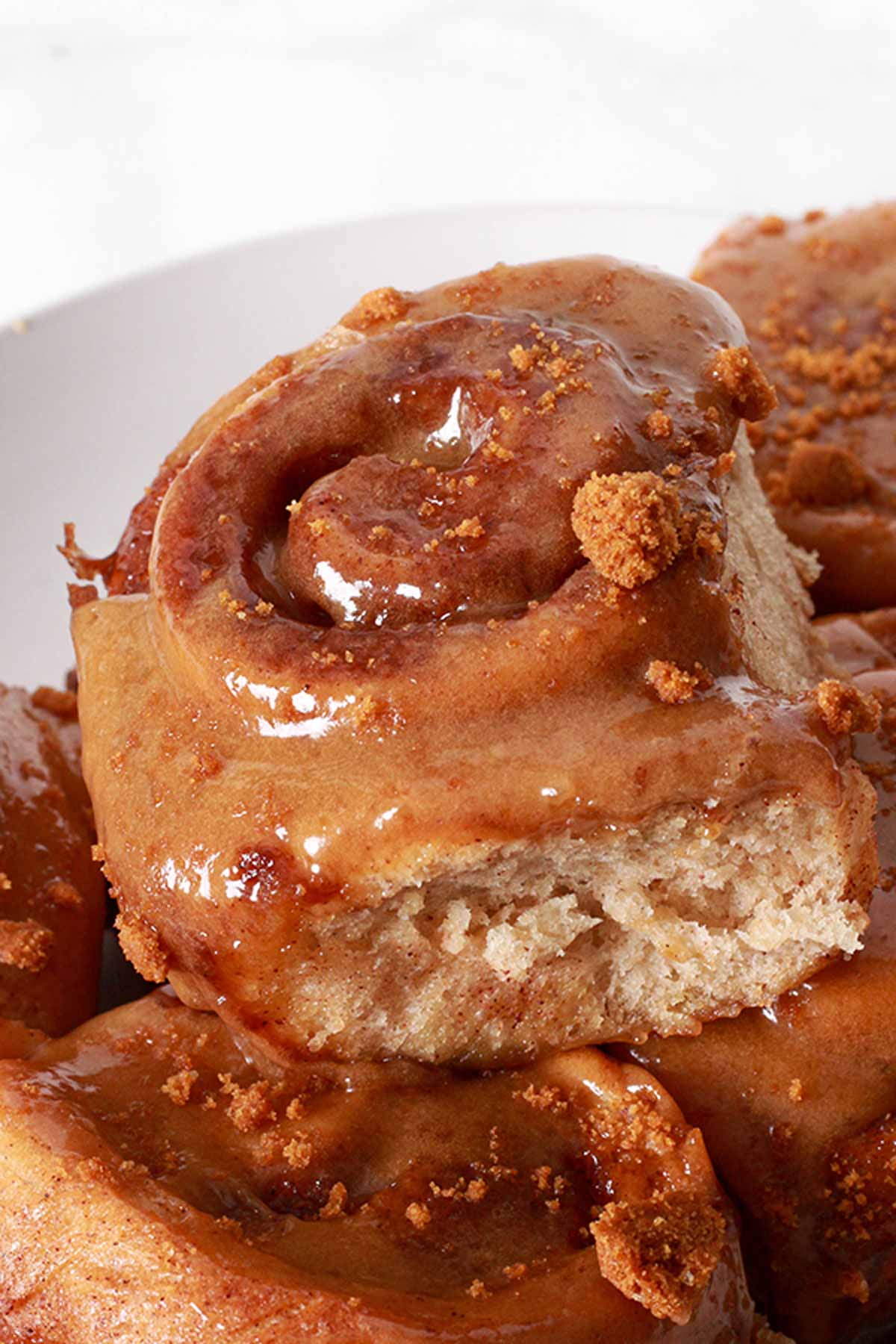 These breakfast oats are prepped entirely in a blender, making them quick and easy. This is a must-try recipe if your dad loves chocolate!
Açaí bowls are packed with nutrients. This recipe uses a mix of banana, berries, coconut milk and açaí for the base, then you can top with a variety of different toppings according to your dad's preference.
These pop tarts have a flaky crust, a brown sugar cinnamon filling and a tasty cinnamon frosting. They're made from scratch with wholesome ingredients and they're gluten-free too!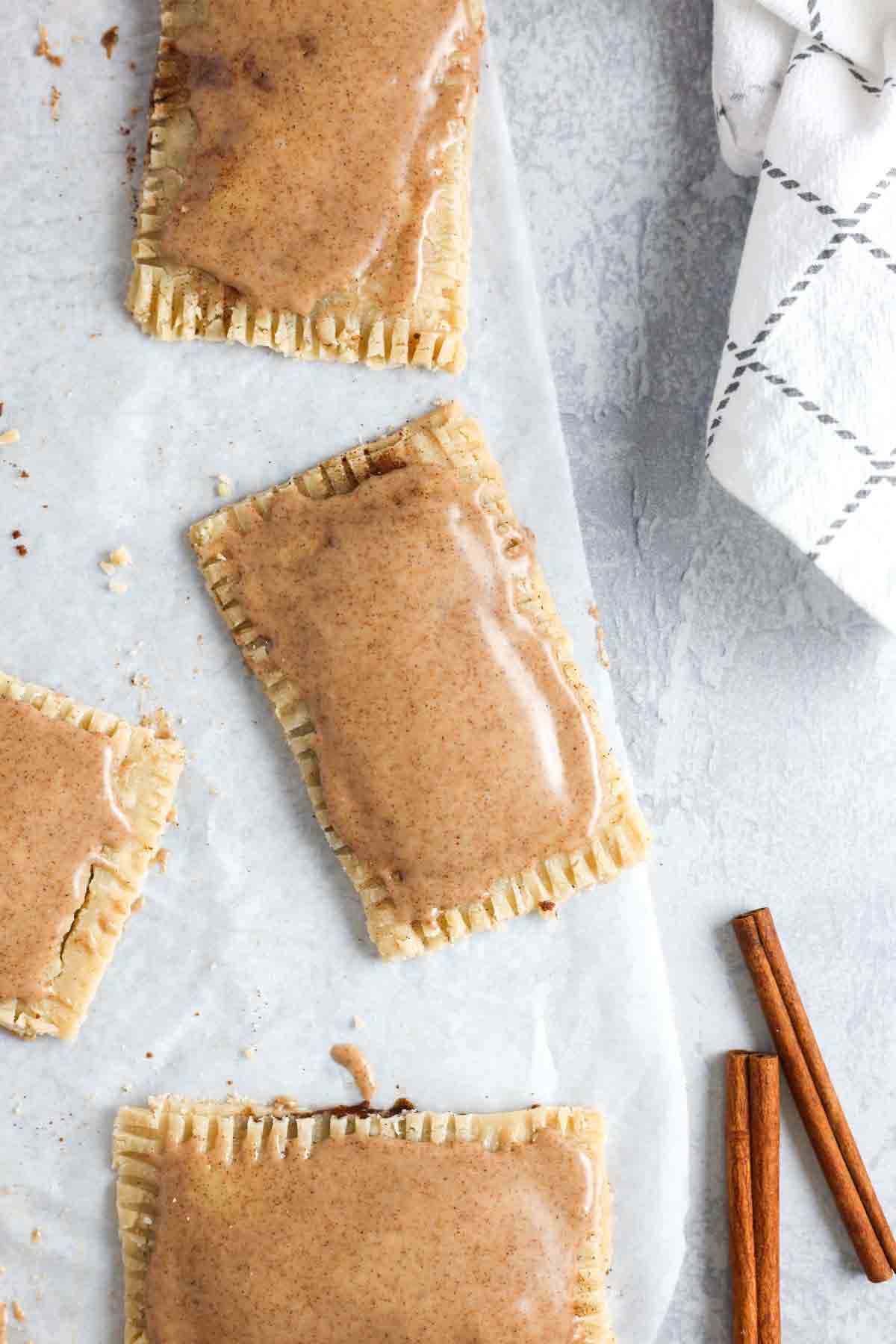 You can make dad these quick and easy waffles for brunch with only 3 ingredients! They're light and fluffy in the middle and perfectly crispy on the outside.
This breakfast casserole makes a fancy Father's Day brunch or breakfast recipe that is sure to be a hit. You can even make it the night before and just pop it in the oven in the morning!
This French toast is quick, easy and flavour packed. It's delicious served with a drizzle of maple syrup.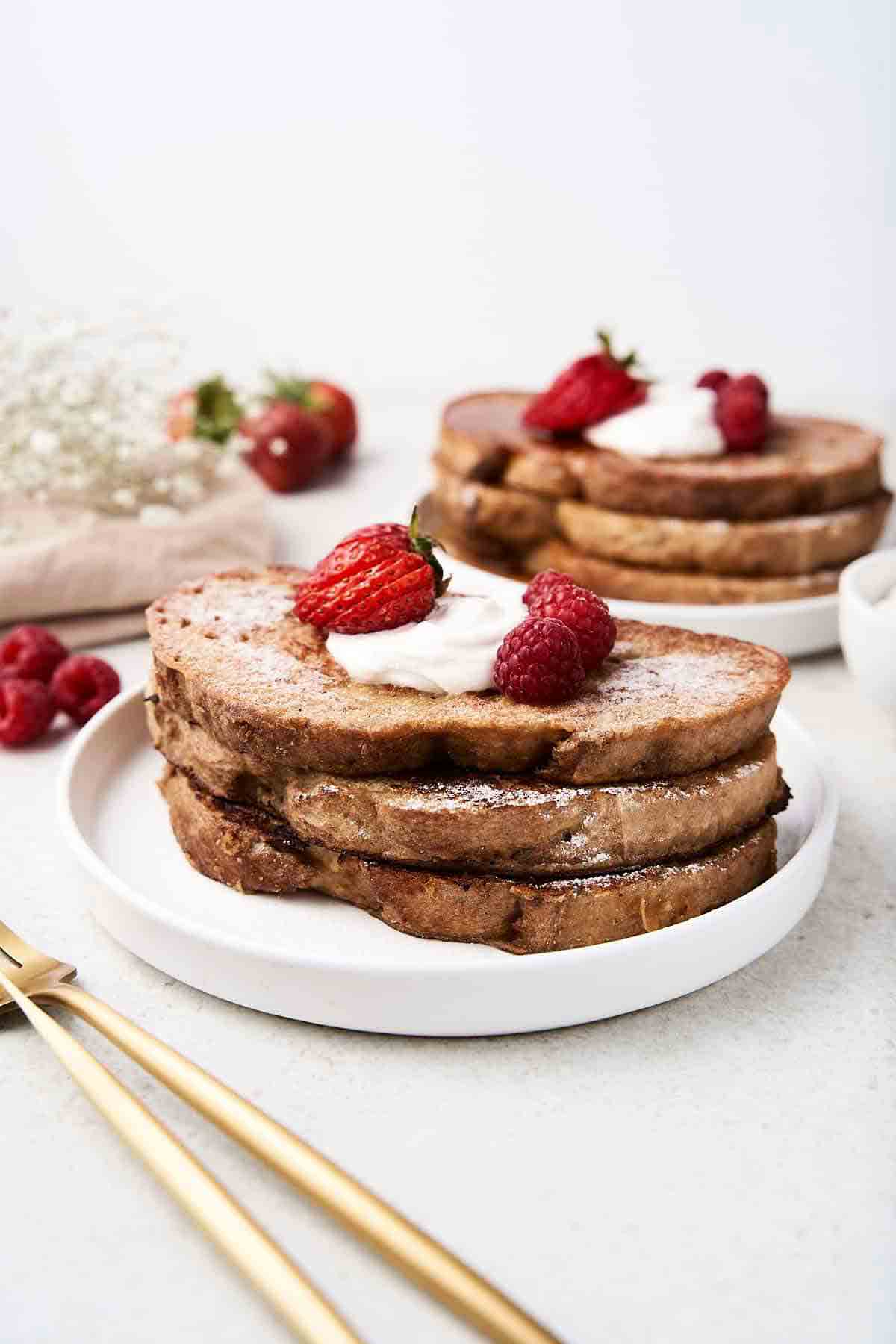 Make some homemade granola and serve it alongside dairy-free yoghurt or plant-based milk. This recipe is easily customisable and is made with just a few ingredients.
Nothing beats a fresh fruit platter in the morning! Serve alongside your dip of choice- some ideas would be vegan chocolate spread, peanut butter or dairy-free caramel.
Gooey and delicious, this monkey bread is an absolute must-try recipe! It's a doughy, pull-apart treat with a sweet cinnamon sugar topping.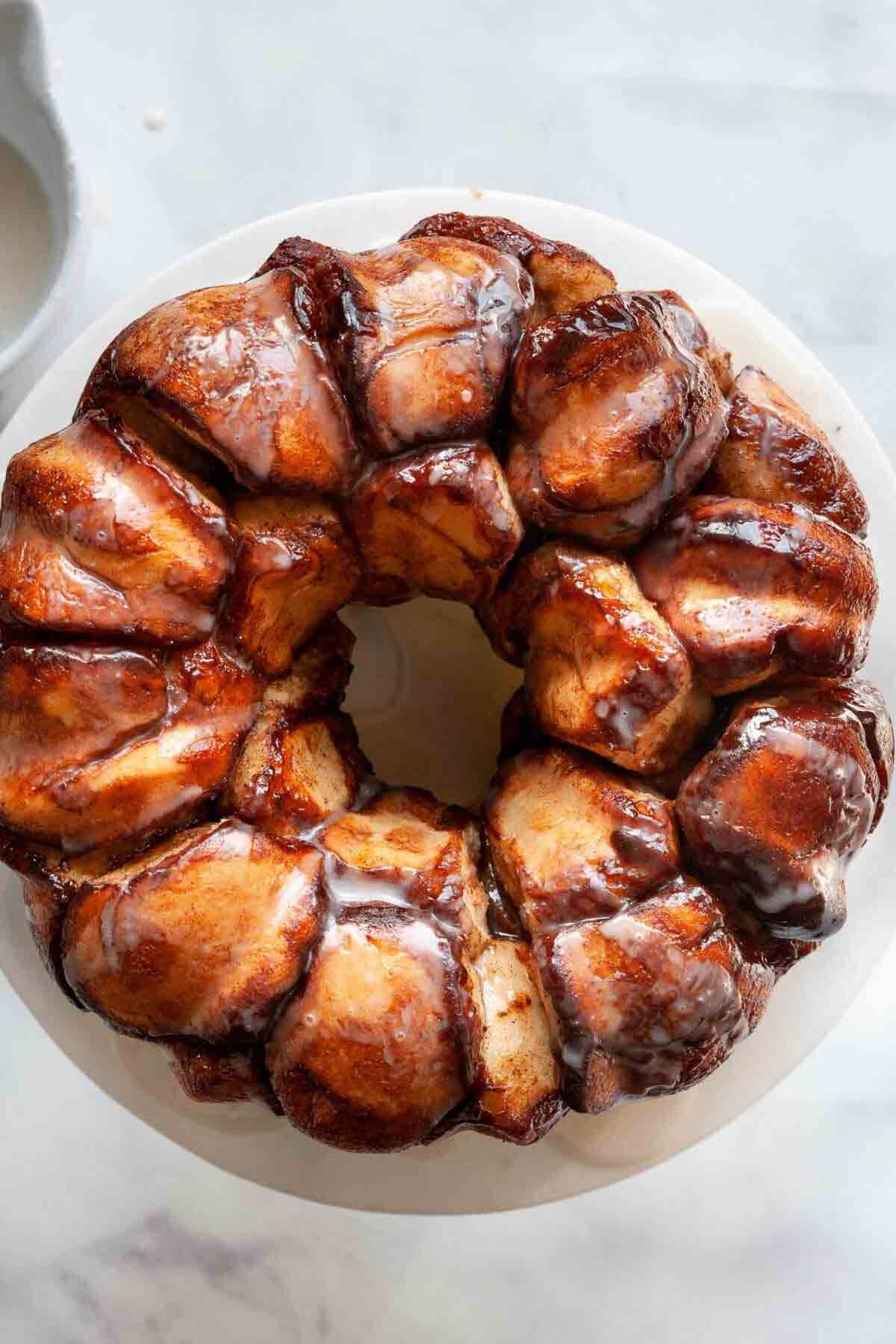 This vegan coffee cake tastes buttery and sweet but made with healthier ingredients. It's easy to make and is a classic brunch recipe for Father's Day.
If you're in need of a coffee to serve alongside coffee cake, try this oat milk latte recipe. It's rich, smooth and creamy, just like the kind you get from the coffee shop.
Warm, chai-spiced scones topped with an espresso glaze and chocolate covered espresso beans. Yum! These are gluten-free too so the whole family will be able to share with dad.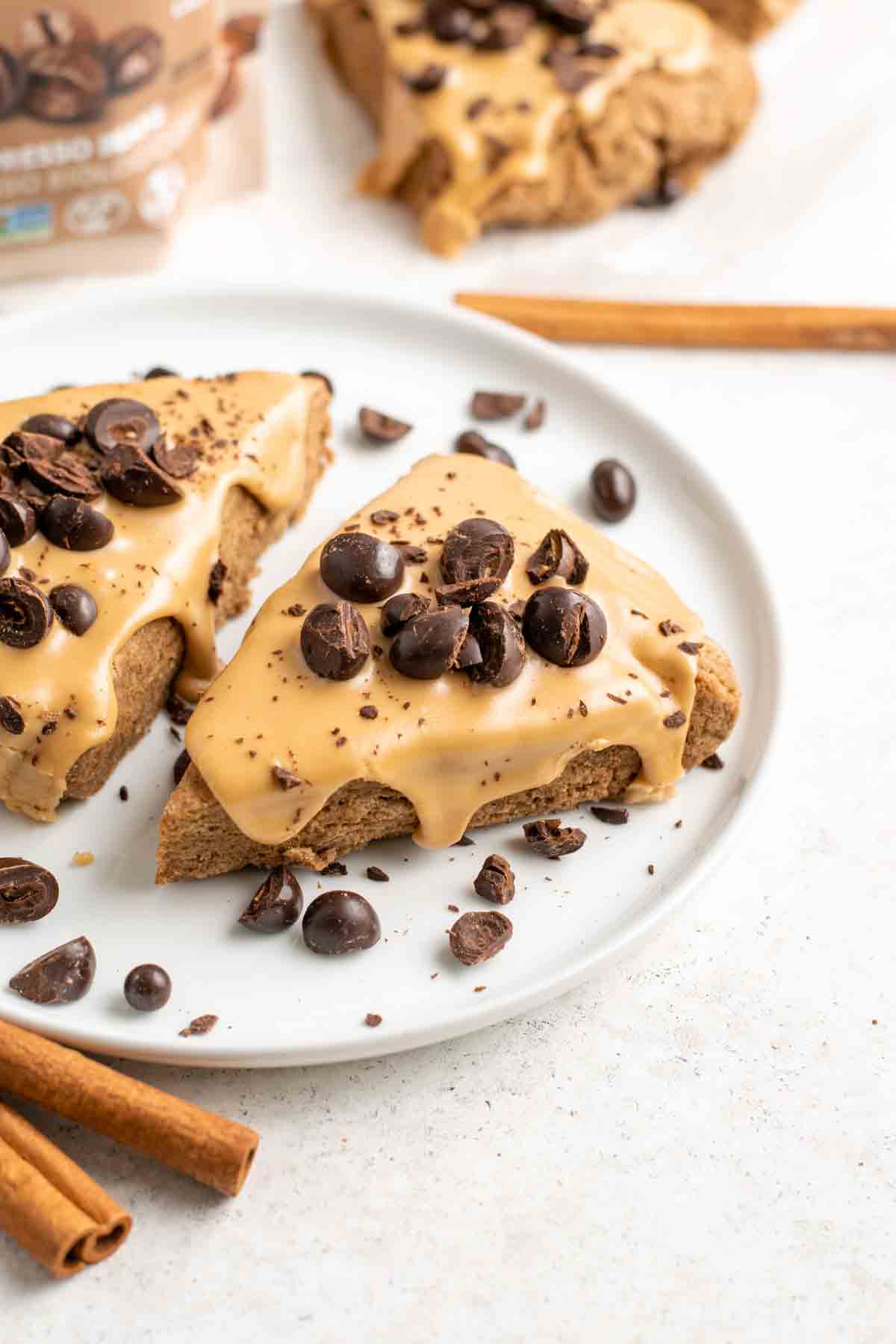 Flaky puff-pastry turnovers with a gooey, sweetly-spiced apple filling. If you use a canned apple filling and ready-rolled puff pastry, this can be a 2-ingredient recipe!
Lemon drizzle loaf cake is a classic dessert and this vegan one is great for a mid-morning sweet boost. It's made with super simple ingredients, most of which you probably already have in the kitchen.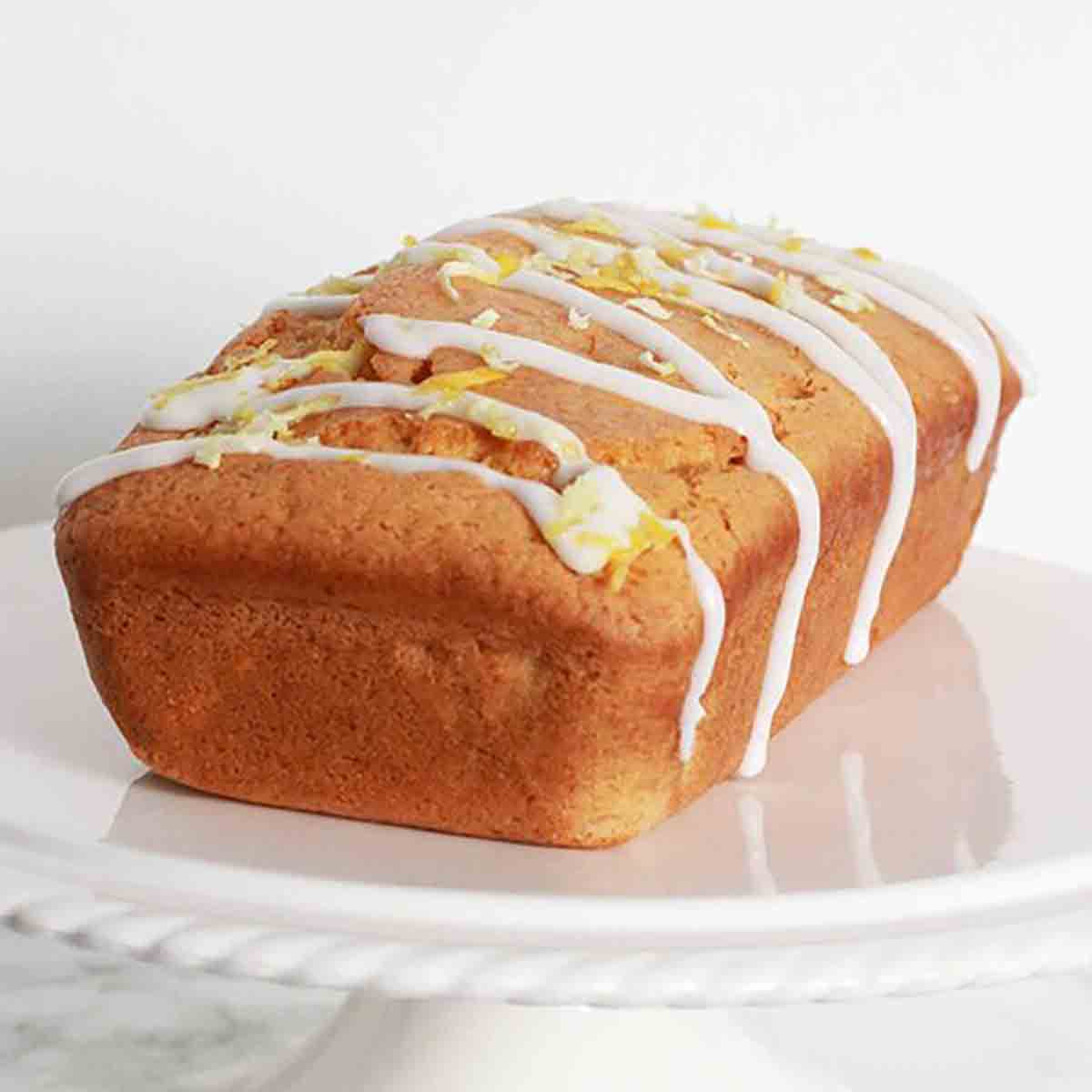 Savoury vegan Father's Day brunch recipes
Next up are the savoury brunch ideas. If your dad doesn't have much of a sweet tooth, he will probably prefer one of the brunch ideas below. There are 12 tasty recipes to choose from here.
White bean avocado toast makes a delicious light yet protein-rich brunch or breakfast recipe. All you need is a mixing bowl and a fork.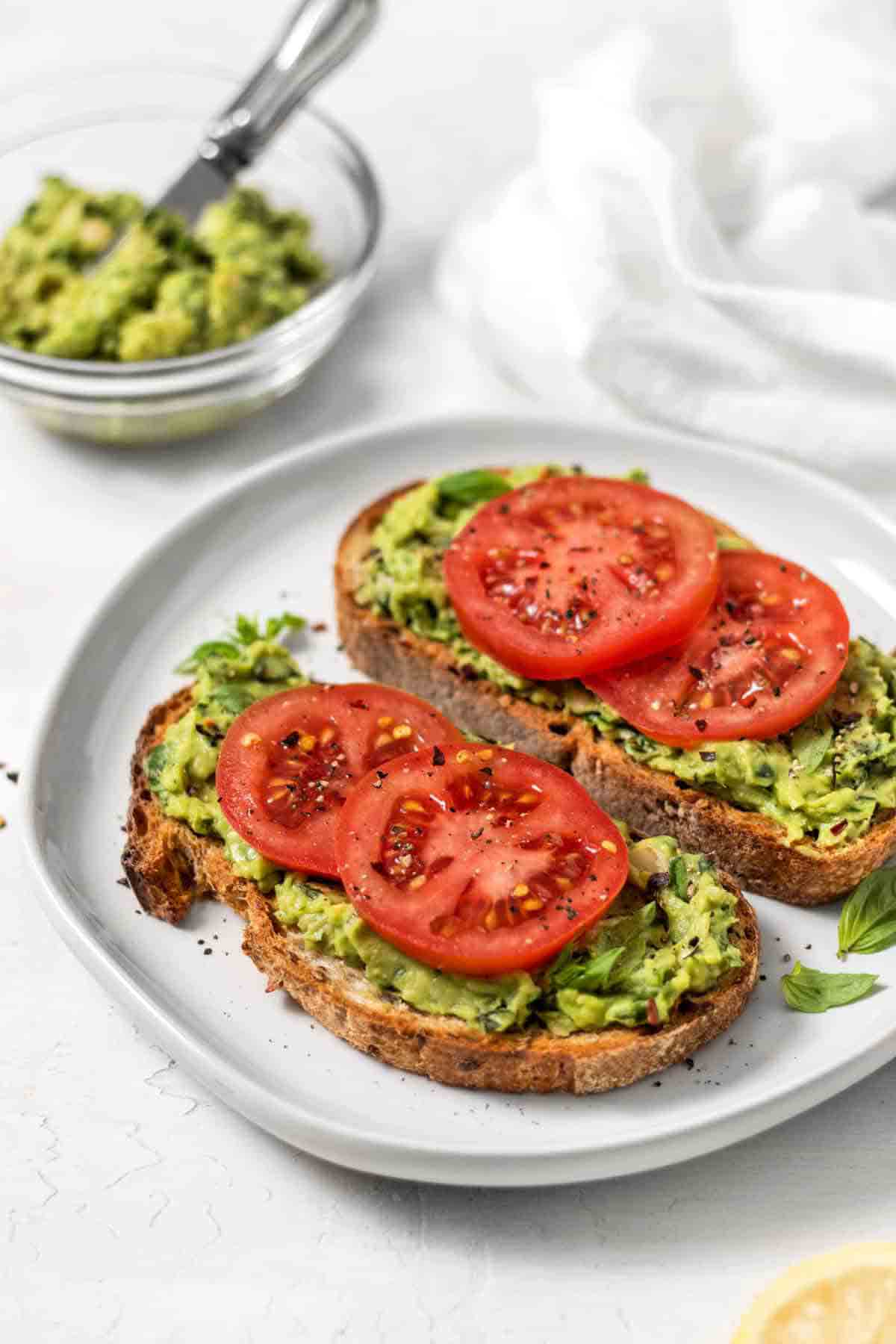 These muffins are a fun, tasty way to get some veggies in. They take only 40 minutes to make and can be prepared in one bowl.
How good does a cheesy breakfast casserole sound?! This vegan version is made with tofu, veggies, vegan sausage, herbs, spices and sourdough- your dad is guaranteed to love it!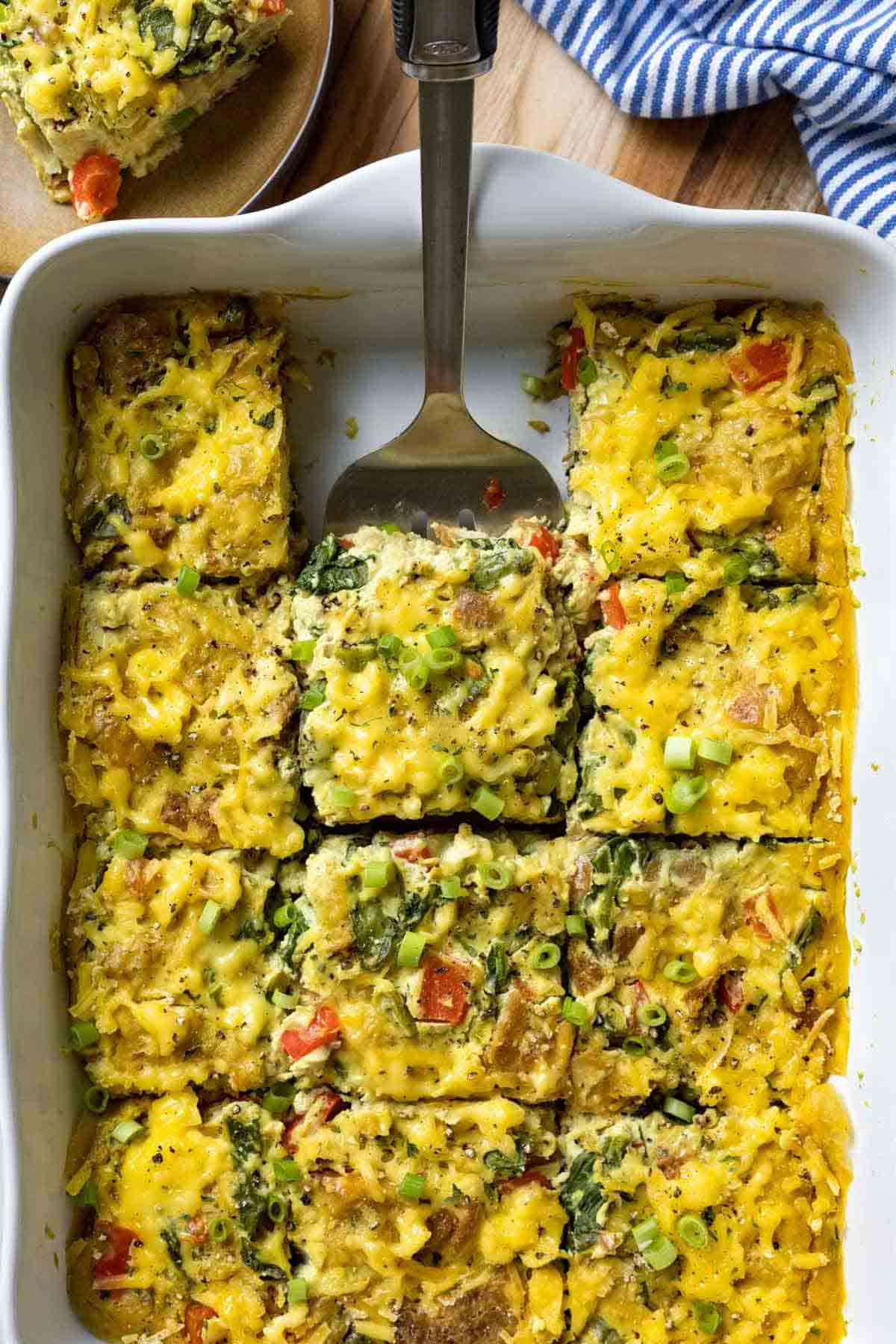 A brunch classic made vegan. This quiche is creamy, smoky and cheesy, without the eggs or dairy.
These English muffins are just like the shop-bought version but they're vegan-friendly. Serve them toasted with vegan butter, along with your dad's favourite breakfast items.
This hearty hash brown dish is made with sweet potatoes, greens and vegan chorizo. This is sure to be a new go-to brunch recipe.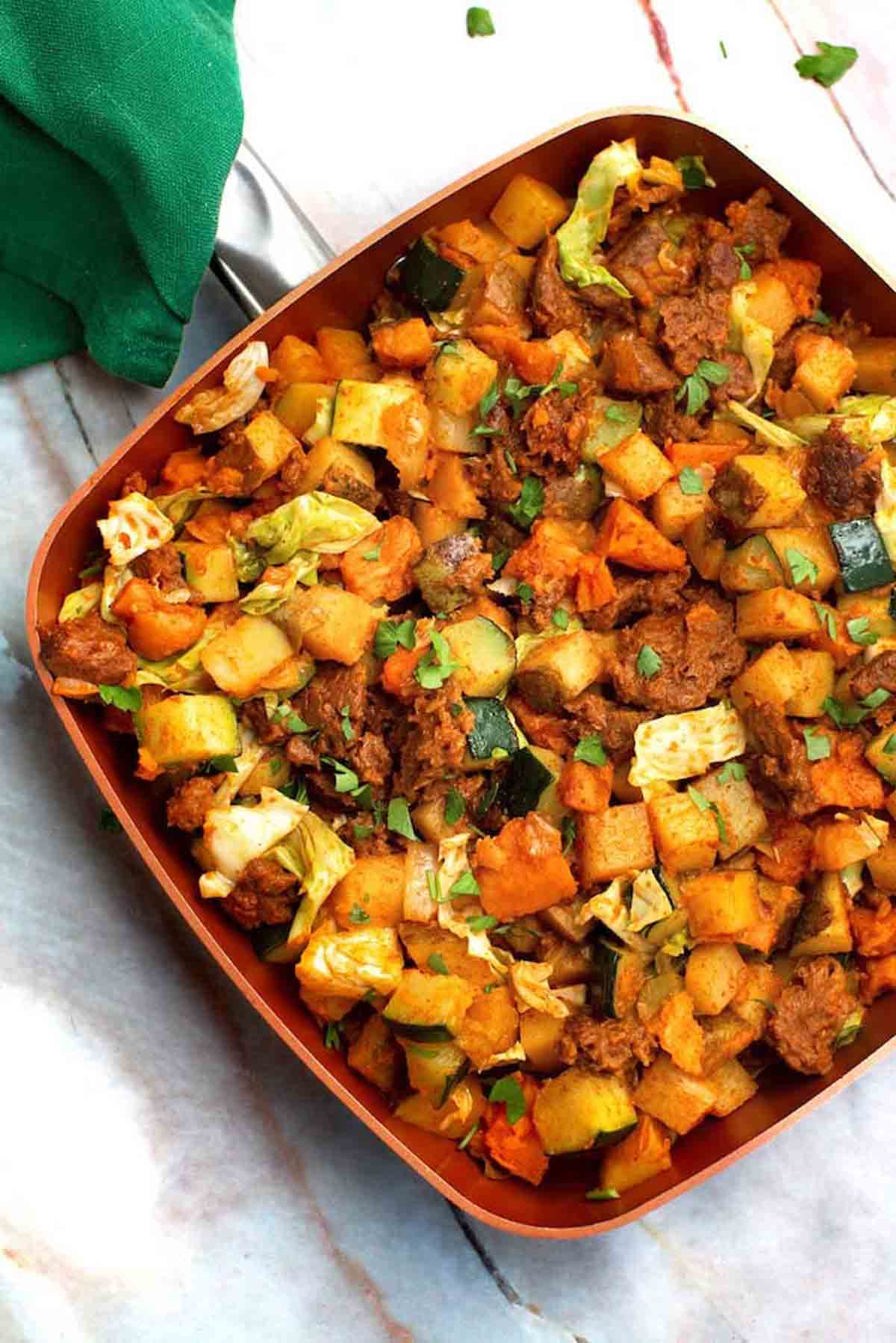 This savoury, salty, 'meaty' bacon alternative is great for serving on pancakes, on a roll, or alongside any of the other tasty Father's Day brunch recipes on this page.
Diced tomatoes, chickpeas, veggies, herbs, spices and vegan cheese come together to create this delicious shakshuka. It's full of plant protein and fibre too, which is a great bonus!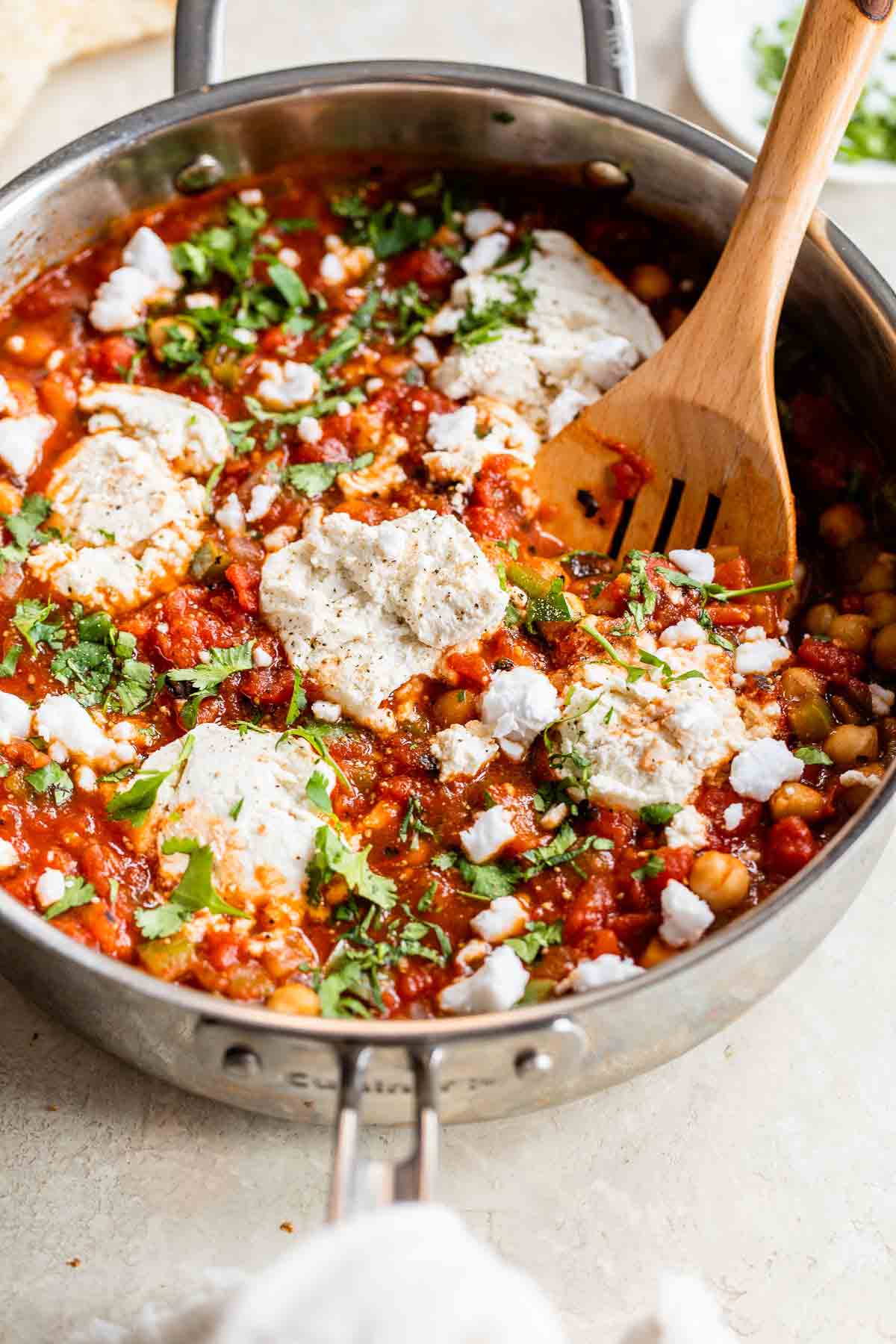 These quesadillas are filled with black beans, red peppers and sweetcorn, served with avocado sour cream. A great vegan Father's Day brunch recipe that's full of fibre and protein.
This soft, aromatic babka bread is made with a savoury garlic and herb filling. A great alternative to sweet babka but equally as delicious!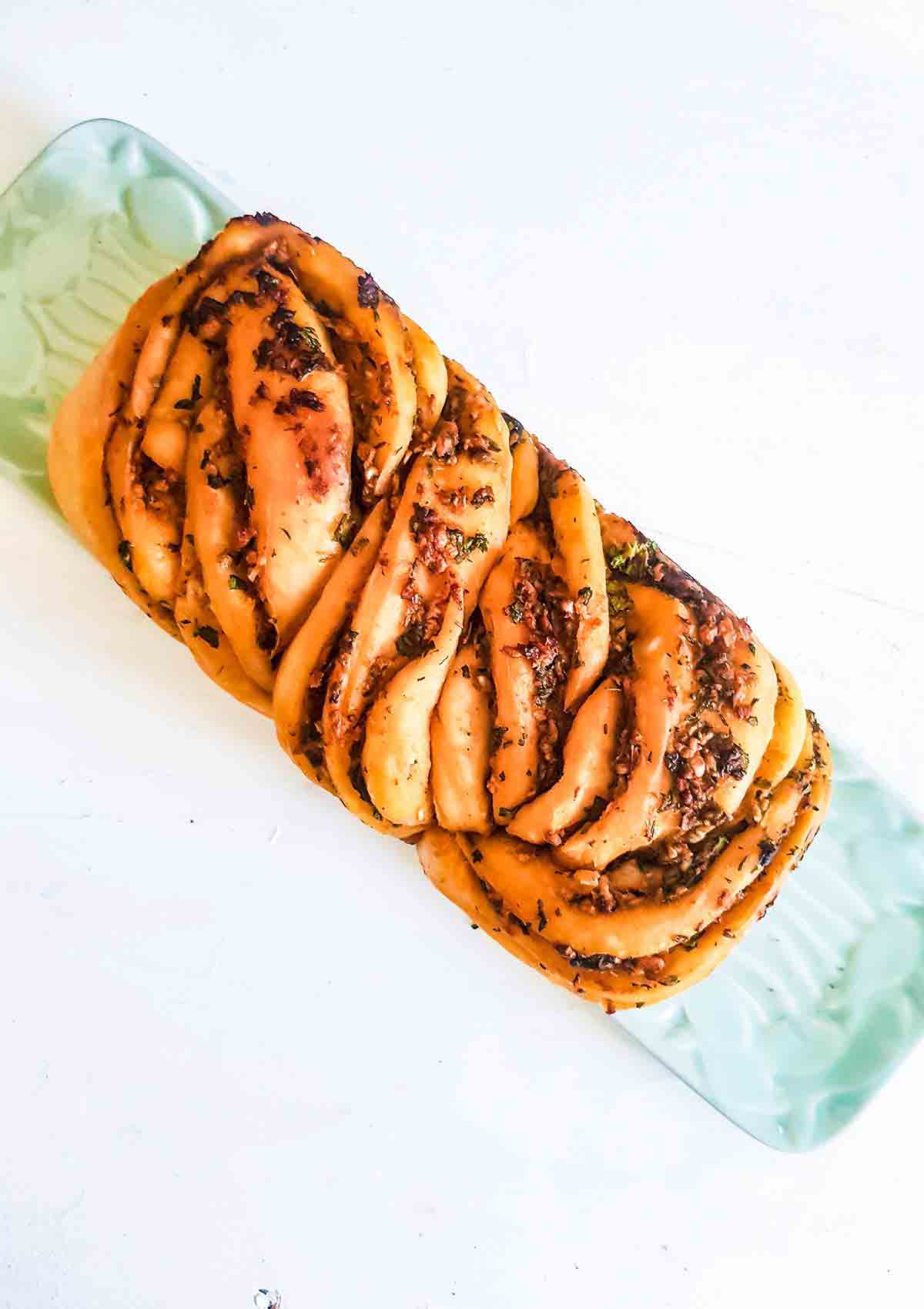 Yes, you can make frittata cups without eggs or dairy! This recipe uses chickpea flour along with some herbs and spices to create a similar flavour and texture to the traditional version.
These vegan burritos are just as mouthwatering as the classic ones! They're filled with vegan queso sauce, tofu scramble, pico de gallo, crispy potatoes and creamy avocado. Yum!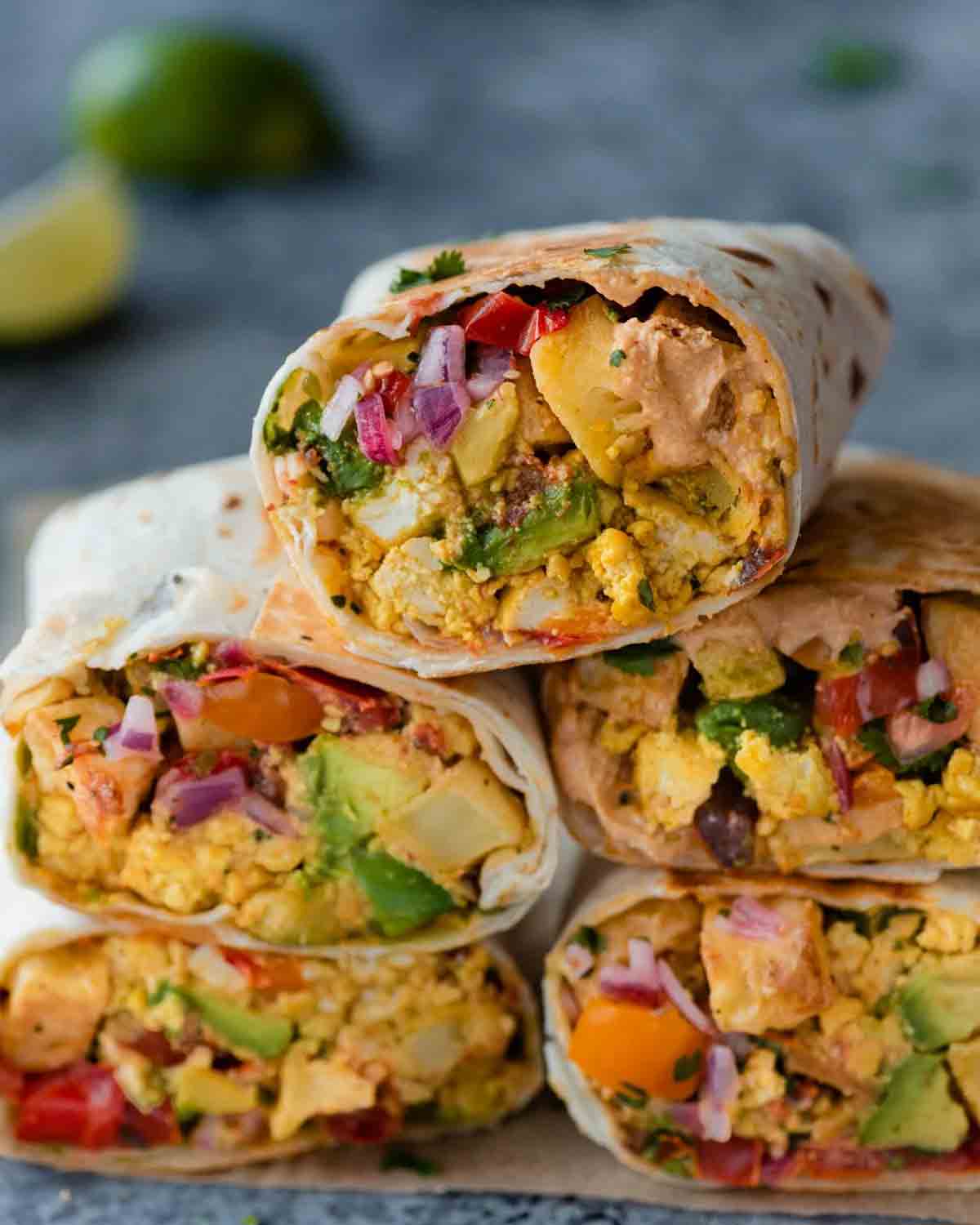 That's all for now. I hope you like these vegan Father's Day brunch recipes. If you found this post useful, please give it a share using the share buttons on this page. Enjoy! xo

30 BEST Vegan Father's Day Brunch Recipes
30 sweet and savoury vegan Father's Day brunch ideas.
BakedByClo is a participant in the Amazon Services LLC Associates Program, an affiliate advertising program designed to provide a means for sites to earn advertising fees by advertising and linking to Amazon.com. This site may contain some of these links to Amazon.com & other affiliate programs. If you make a purchase through one of those links, BakedByClo will receive a small commission from the purchase at no additional cost to you.