50+ BEST Vegan Father's Day Recipes
Surprise Dad with one of these delicious vegan Father's Day recipes this year! With over 50 recipes to choose from, you're sure to find something that he'll love. Recipes include vegan steaks, burgers, wings, and desserts.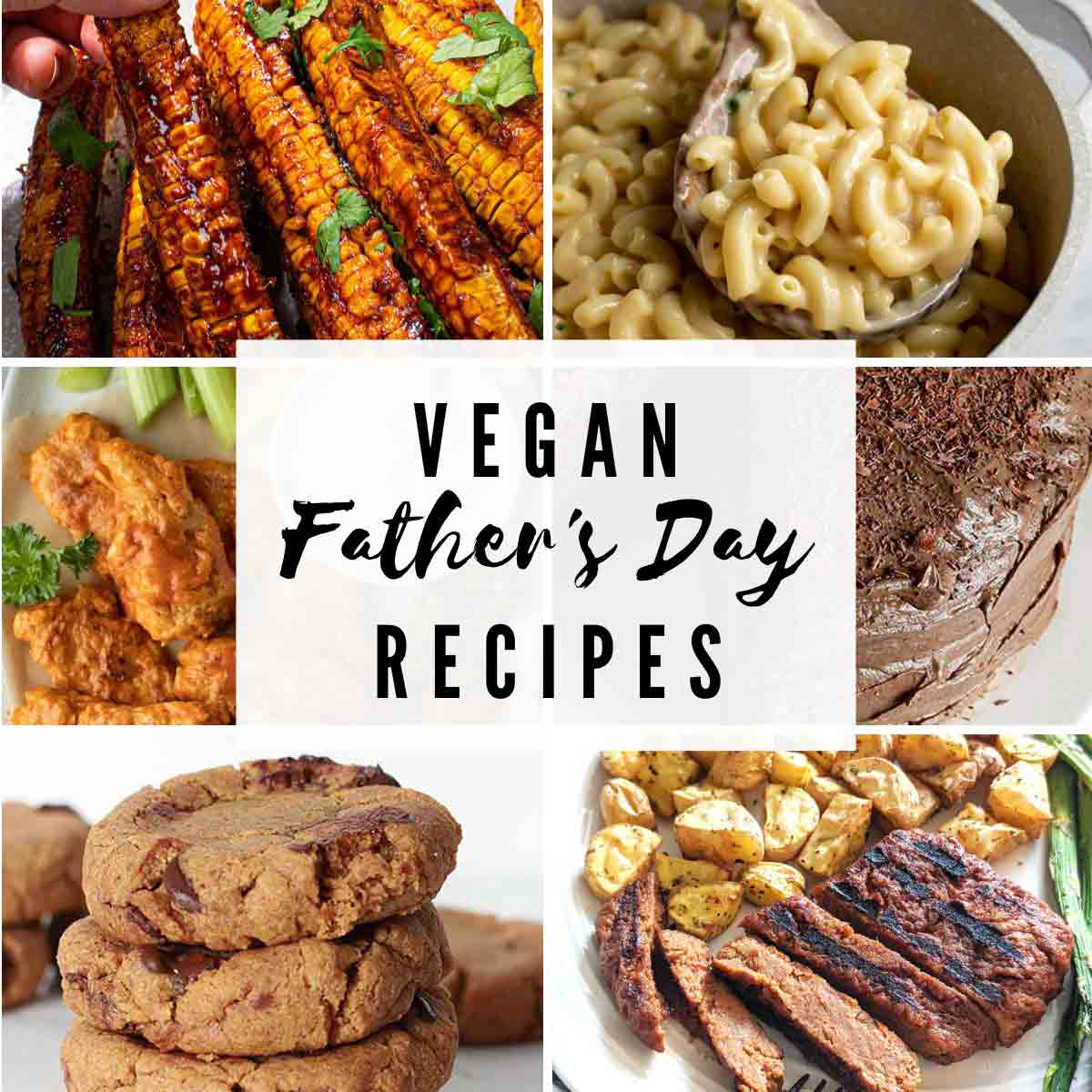 Father's Day 2023 is coming up in just over 1 week so I thought now was a great time to publish this roundup of recipes that your dad will love. I also made a post for Father's Day brunch recipes recently so make sure to check that out too.
Using some of my own recipes plus the help of some other food bloggers, I'm bringing you this list of over 50 vegan Father's Day recipes. It includes something for everyone's tastebuds so you're sure to find a recipe that suits your dad. Recipes include things like fried 'chicken', pulled 'pork' and mac and cheese. Classic dude food that's sure to be well-received!
I've split the recipes up into categories: appetisers, mains and desserts. Simply click on the underlined title of your chosen recipe to be taken straight to the recipe page. Enjoy!
Vegan Father's Day Appetiser Recipes
First, let's start with the appetisers. These can be served before a main meal, as a side or as a snack.
These corn ribs are sweet, sticky and flavourful and they make a delicious side dish. They're fun and easy to make in less than 1 hour.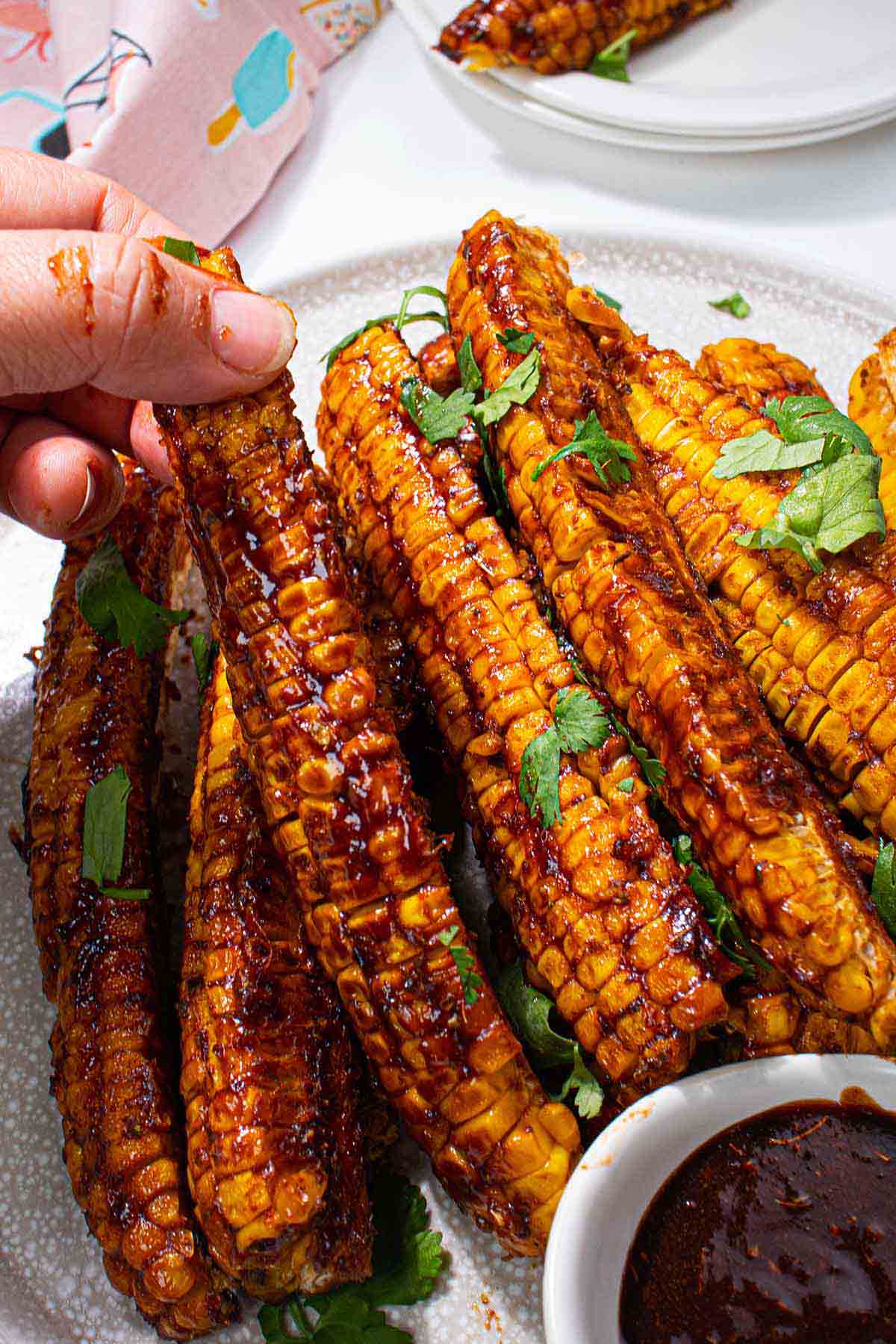 This beer bread can be made with only 6 ingredients! Serve this fluffy bread with vegan butter, soup or a nice bowl of veggie chilli.
Soft pretzel bites stuffed with homemade veggie bacon and vegan cheese. So quick and easy to make and you'll only need 11 ingredients to prepare them.
If your dad is a nacho lover then you'll definitely want to give this loaded nacho recipe a go! Crispy tortilla chips layered with vegan queso, walnut-mushroom taco meat, refried beans, guacamole, pico de gallo, sour cream and pickled onions. Yum!
This corn on the cob would make a great side for any of the main dish vegan Father's Day recipes on this page. It's crispy and slightly charred and tastes delicious covered in herbs and vegan butter.
This multi-layered dip is made with refried beans, vegan sour cream, cashew queso, guacamole, pico de gallo, olive and onions. A delicious dip for tortilla chips.
These meatless taco cups are made with wholesome ingredients. Baked tortillas filled with veggies, herbs and spices, beans, and vegan cheese.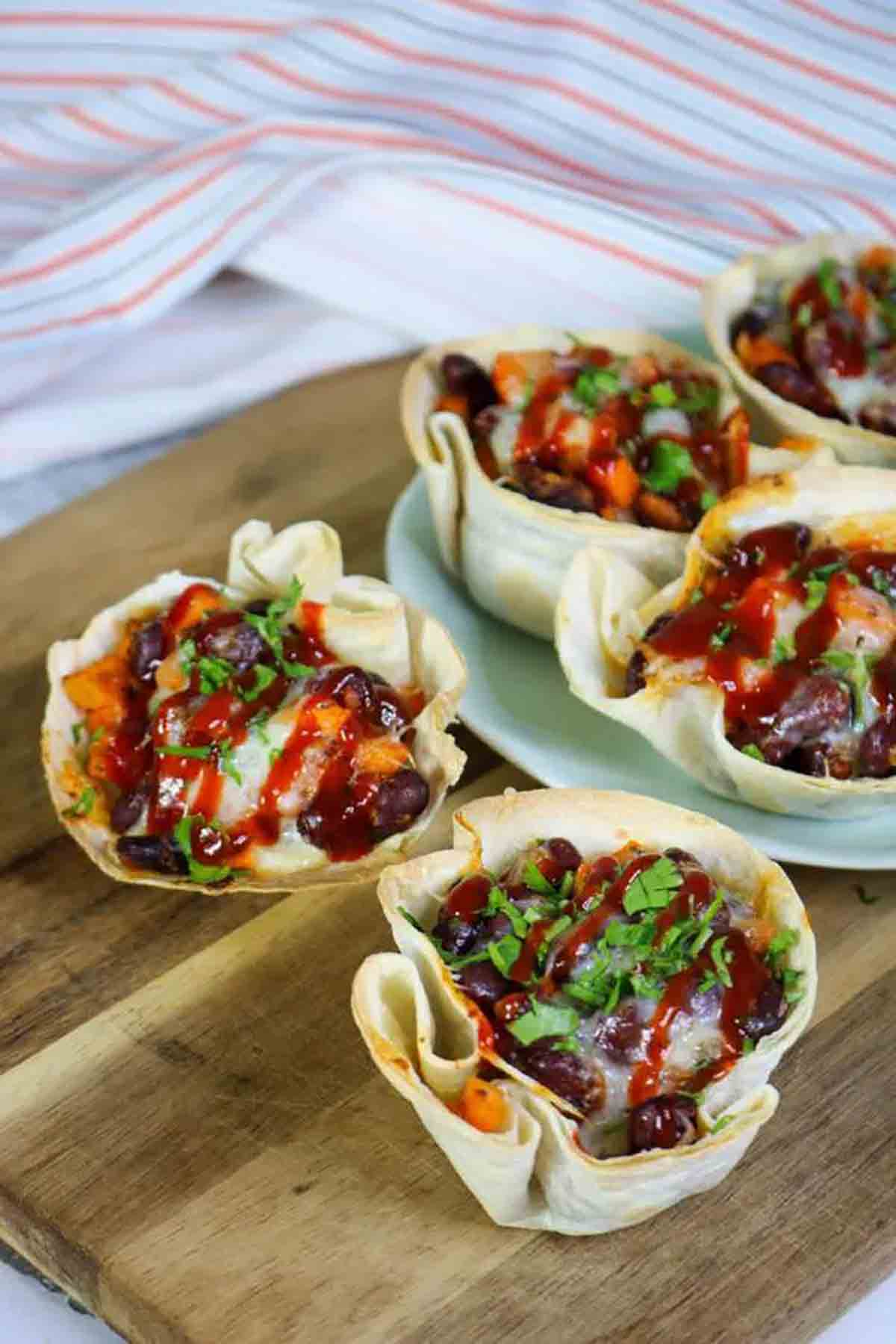 Toss these peppers in olive oil, salt and pepper for a fresh, flavourful side dish. Serve with a dipping sauce of your choice.
These stuffed peppers are perfect for enjoying in summer on Father's Day. They're baked with a mixture of tabbouleh, bulgur wheat, parsley and veggies.
Jazz up a plain bag of potato chips with spicy seasoning and enjoy them warm from the oven. Ready to eat in just 10 minutes.
Vegan Father's Day Main Meals
Next up are the vegan main meals for Father's Day. These recipes include a lot of 'meaty' dishes that tend to be popular with dads!
These seitan steaks are tender, juicy and full of protein. They're surprisingly easy to make and you'd never guess that they're vegan!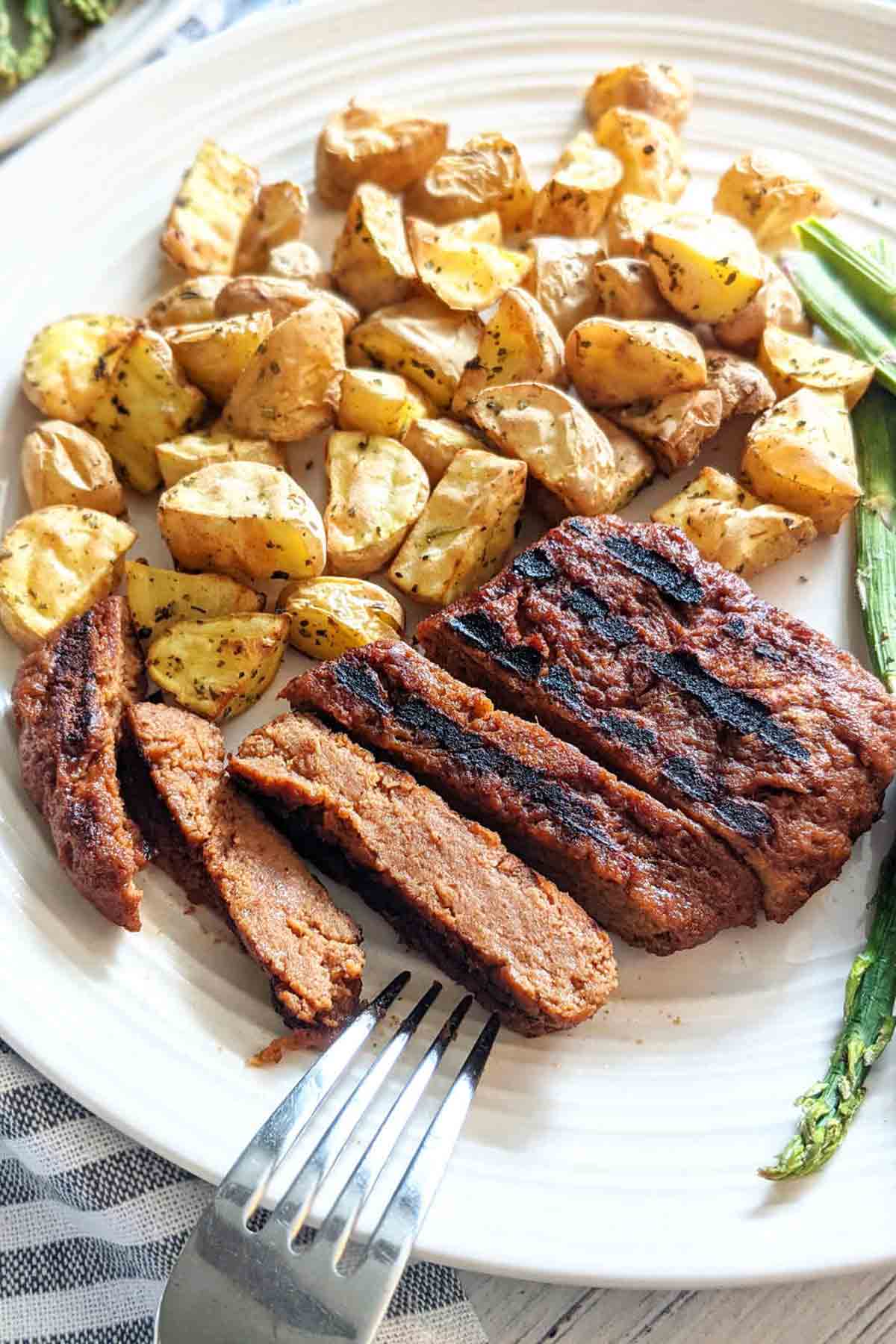 This vegan fried chicken is crispy, crunchy and meaty. It's coated in a cajun breading and is packed with plant proteins. Can be enjoyed on its own, on a burger, or with your favourite sides.
An Austrian classic made vegan. This has a similar meaty texture and flavour but is completely plant-based! Serve alongside rice and peas for a delicious lunch or dinner.
This pulled mushroom burger makes a great replacement for pulled pork. Meaty, flavourful, and ready to eat in just 40 minutes.
If your dad isn't a fan of mushrooms, make these pulled jackfruit sandwiches instead. They're sweet and smoky, and topped with creamy coleslaw on a gluten-free bun.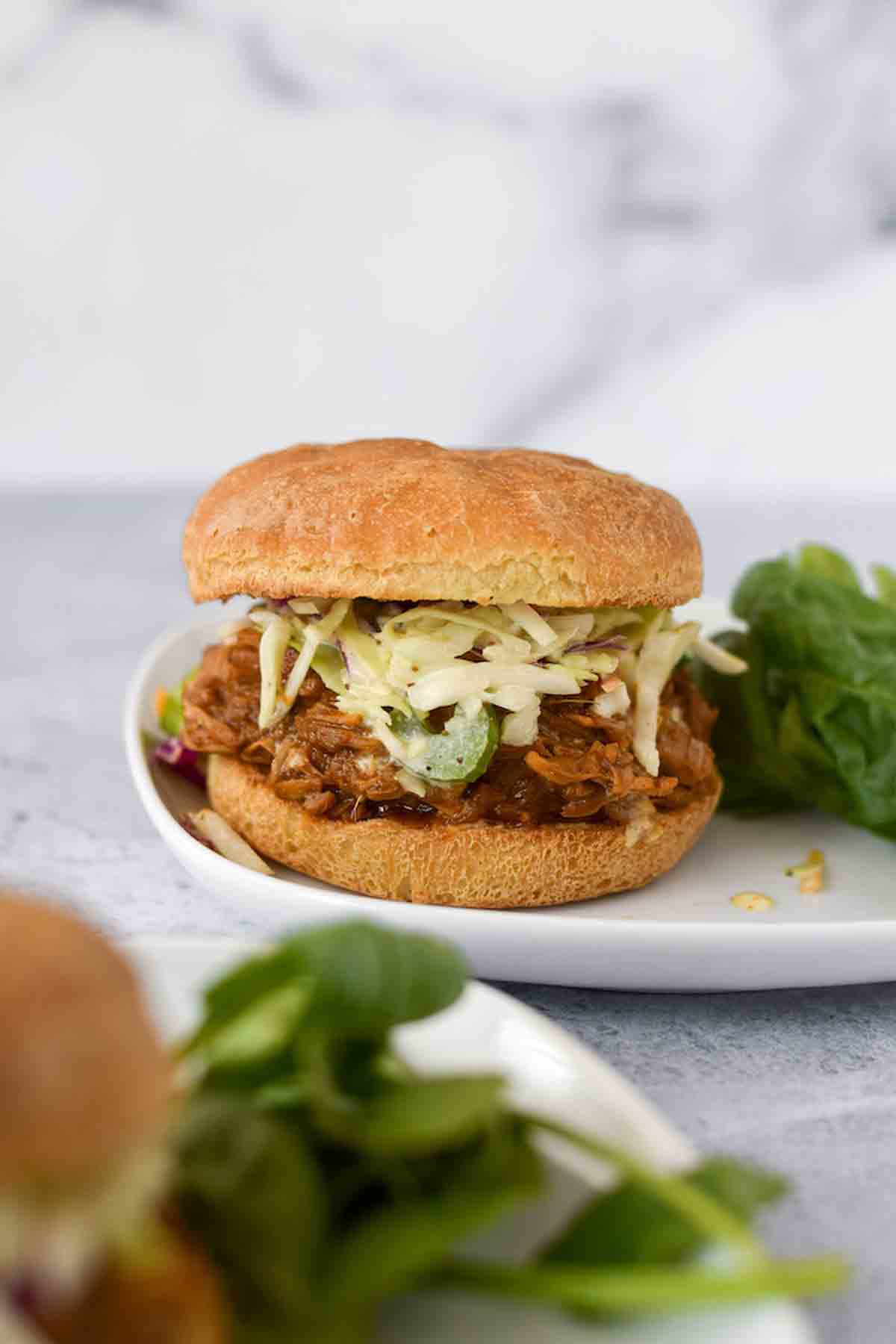 Loaded with layers of veggies, pasta and vegan cheese, this lasagna is the ultimate comfort food. It's packed with fibre too!
Soft chewy udon noodles mixed with a spicy peanut sauce, garlic mushrooms and chilli oil. This dish is easy to make and is on the table in 30 minutes.
These fajita bowls are made with flavourful veggies, black beans, crispy lettuce, brown rice and a zesty, fragrant dressing. You can customise this recipe to your liking by using your choice of toppings such as vegan cheese, salsa or guacamole.
This Reuben sandwich is made with marinated and grilled tempeh, homemade Russian dressing and seeded rye bread. This would be a great recipe for Father's Day lunch!
These fibre-packed black bean burgers are not only vegan, they're oil-free too. You can make them bake, pan-fried or grilled, depending on Dad's preference.
Tangy, hearty Sloppy Joes made with chickpeas and lentils in a thick, rich tomato BBQ sauce. All you need to do is pop it in the slow cooker, leave it to cook, toast up some buns and serve it up!
These seitan chicken wings are made without batter or breading and there's no deep frying involved so they are easy to make anytime. Paired with classic buffalo sauce, these are sure to be loved by Dad.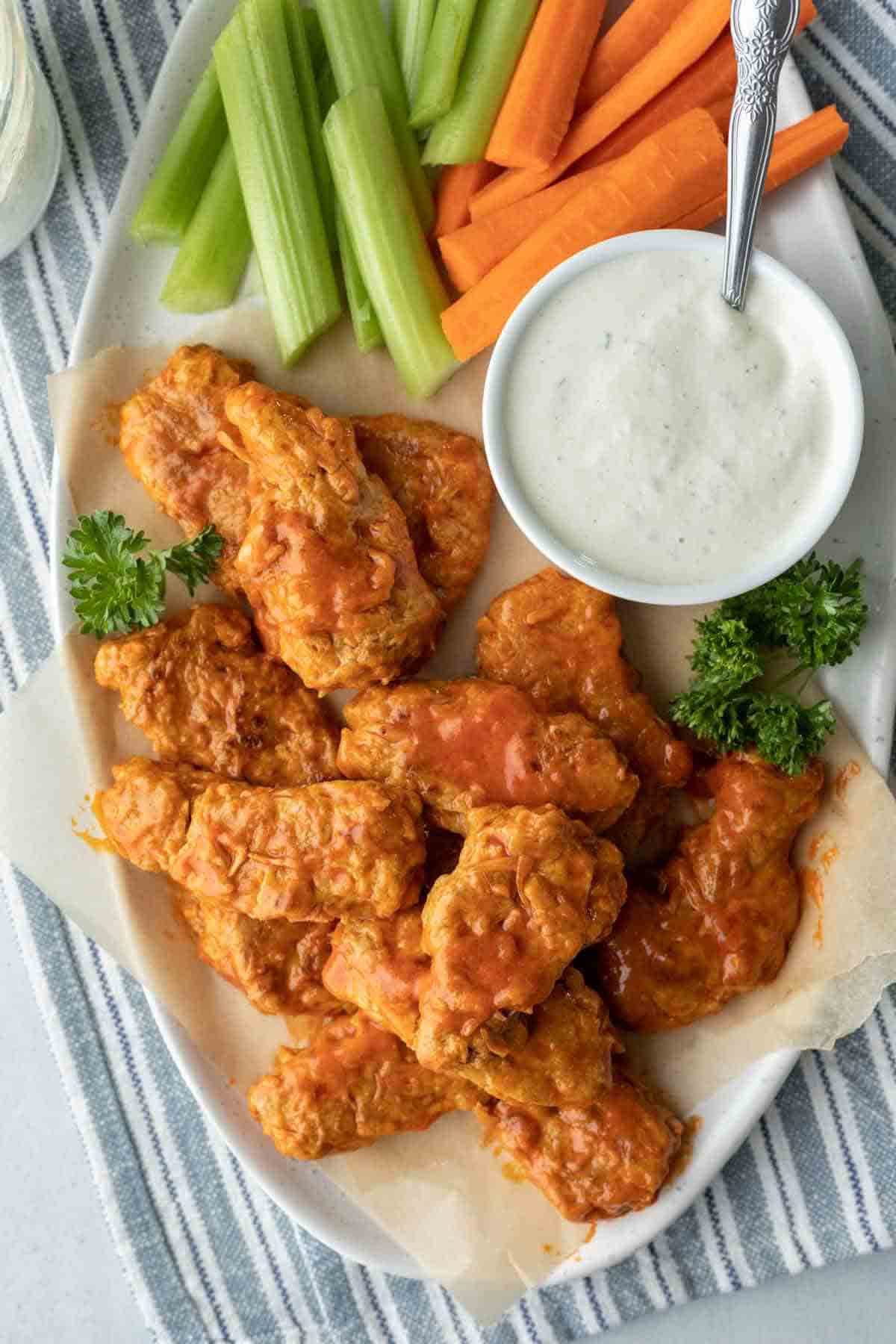 These easy tofu skewers are covered with a flavourful marinade then grilled to perfection. They're chewy, charred and crispy!
These veggie skewers are a great option if your dad doesn't like tofu. They're light, fresh, and good for serving with all kinds of sides.
This quinoa chilli is made with chipotle chillies and fire-roasted tomatoes for a flavour-packed dish that is great for lunch or dinner. It's also full of protein, thanks to the quinoa and beans.
Fresh veggies such as aubergine, peppers and tomatoes come together with herbs and spices to make this scrumptious ratatouille. You can eat it on its own or serve it with rice or pasta.
These delicious plant-based meatballs make a hearty, comforting vegan recipe for Father's Day. They taste great served with pasta sauce.
This mushroom ragu is prepared with garlic, wine, herbs and fresh veggies. This is a must-try recipe for all mushroom lovers!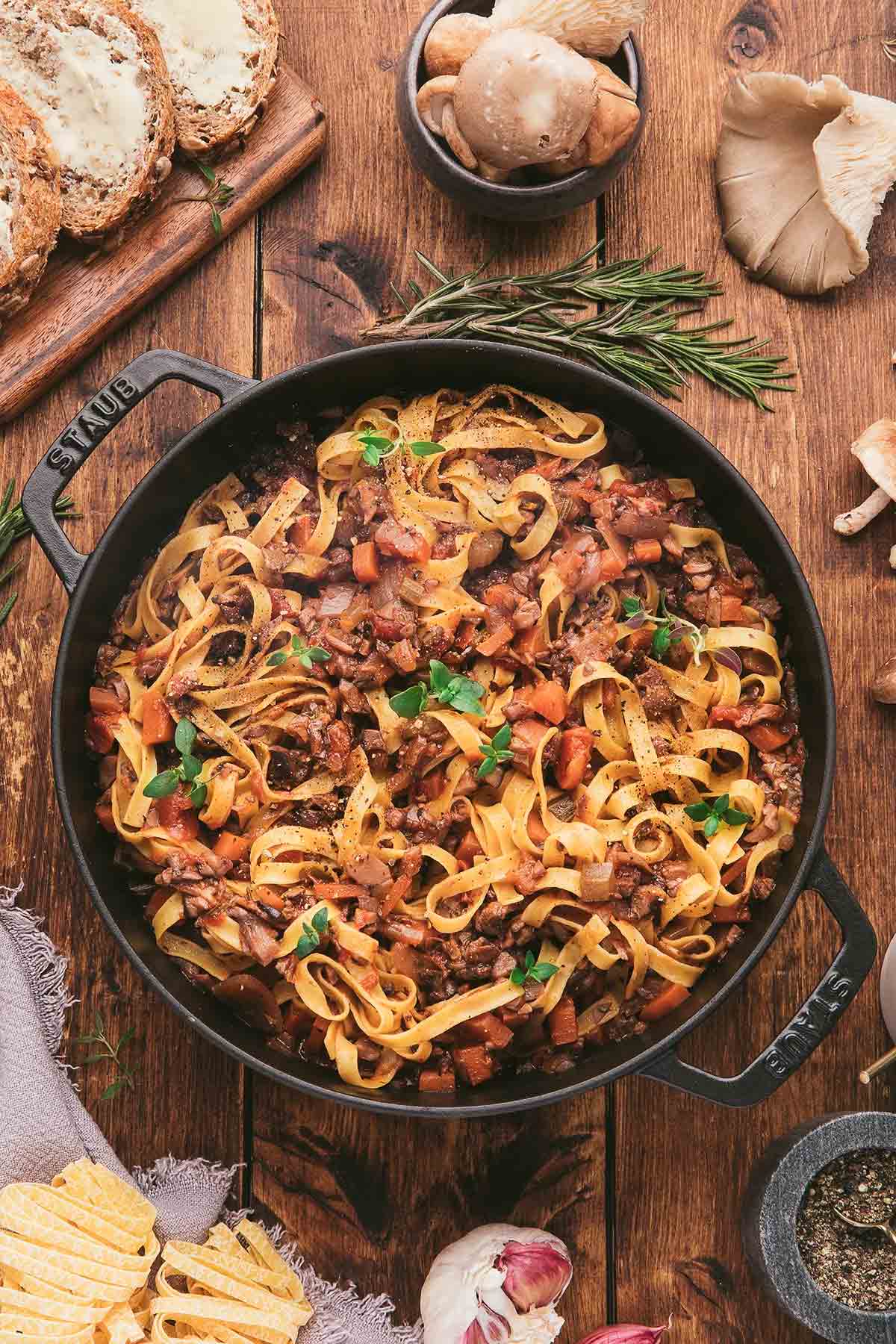 A classic dish without the meat. Serve sausage & peppers as is for a low-carb vegan Father's Day recipe or serve on some hot dog buns.
This hearty, satisfying vegan butter chicken is one of the many wonderful vegan Father's Day recipes you can make for lunch or dinner. It's made with cauliflower instead of meat and it's sure to be a hit.
This meat-free Italian dish is made with a handful of ingredients and makes a fresh, light dinner. Serve with toasted garlic bread, salad or soup and add a sprinkling of vegan parmesan for extra deliciousness!
This portobello mushroom steak is marinated in some yummy sauces and can be cooked in the oven or on the grill. Can be served alongside a big salad or roasted potatoes to make a main meal.
This is the creamiest, cheesiest dairy-free mac and cheese you'll ever make! It's savoury, flavourful, tasty recipe that you'll want to make again and again.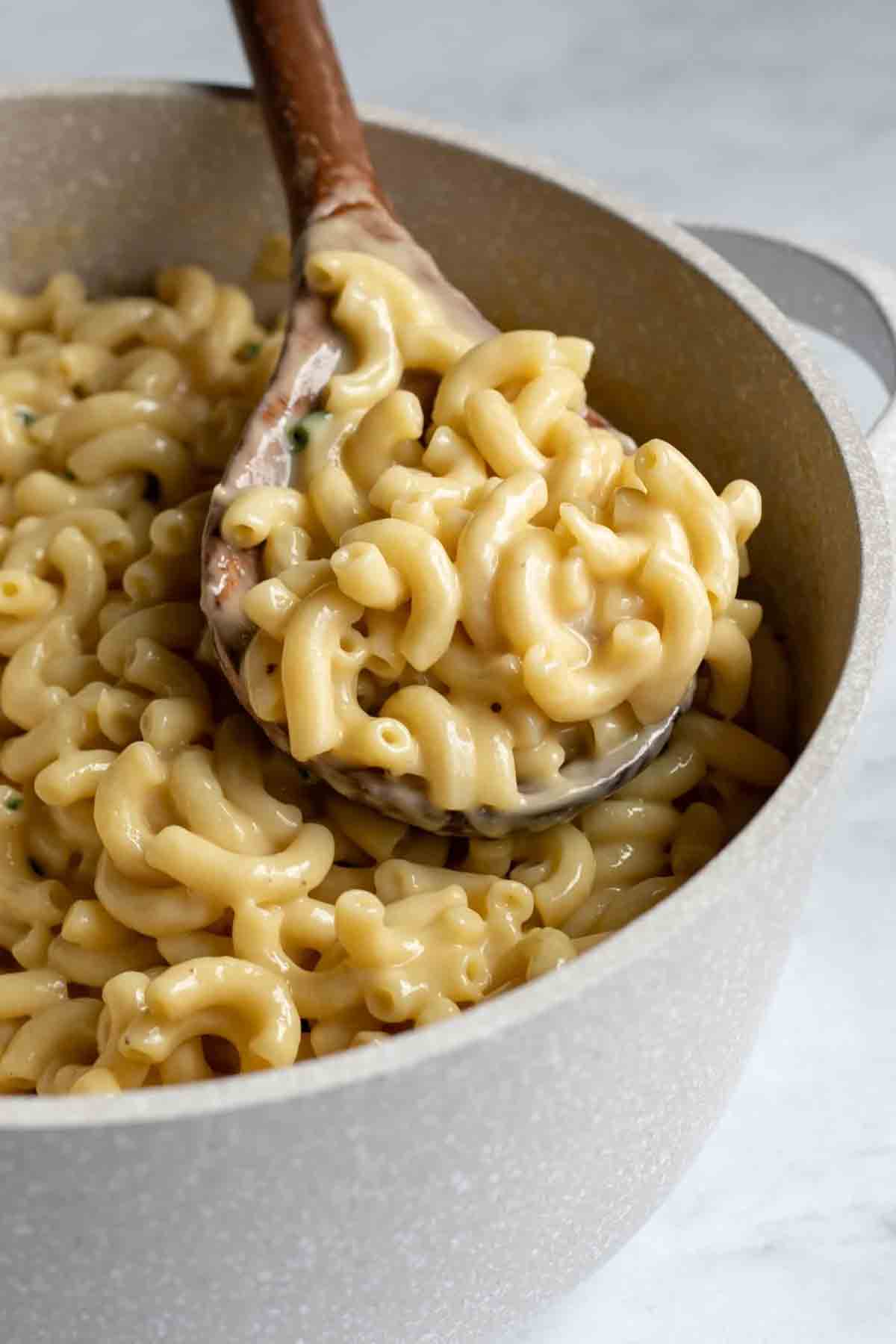 This corned beef hash is a delicious meal made with crispy potatoes, seasoned cabbage, onions and tempeh. Makes a great breakfast, brunch or light dinner.
Father's Day Desserts
Last but not least are the dessert recipes. This section includes cakes, brownies, cookies and more. If you want more, check out my vegan Father's Day desserts post.
This 2-layer moist chocolate cake is covered and filled with a rich, decadent chocolate fudge frosting. It's a must for any dads who love chocolate.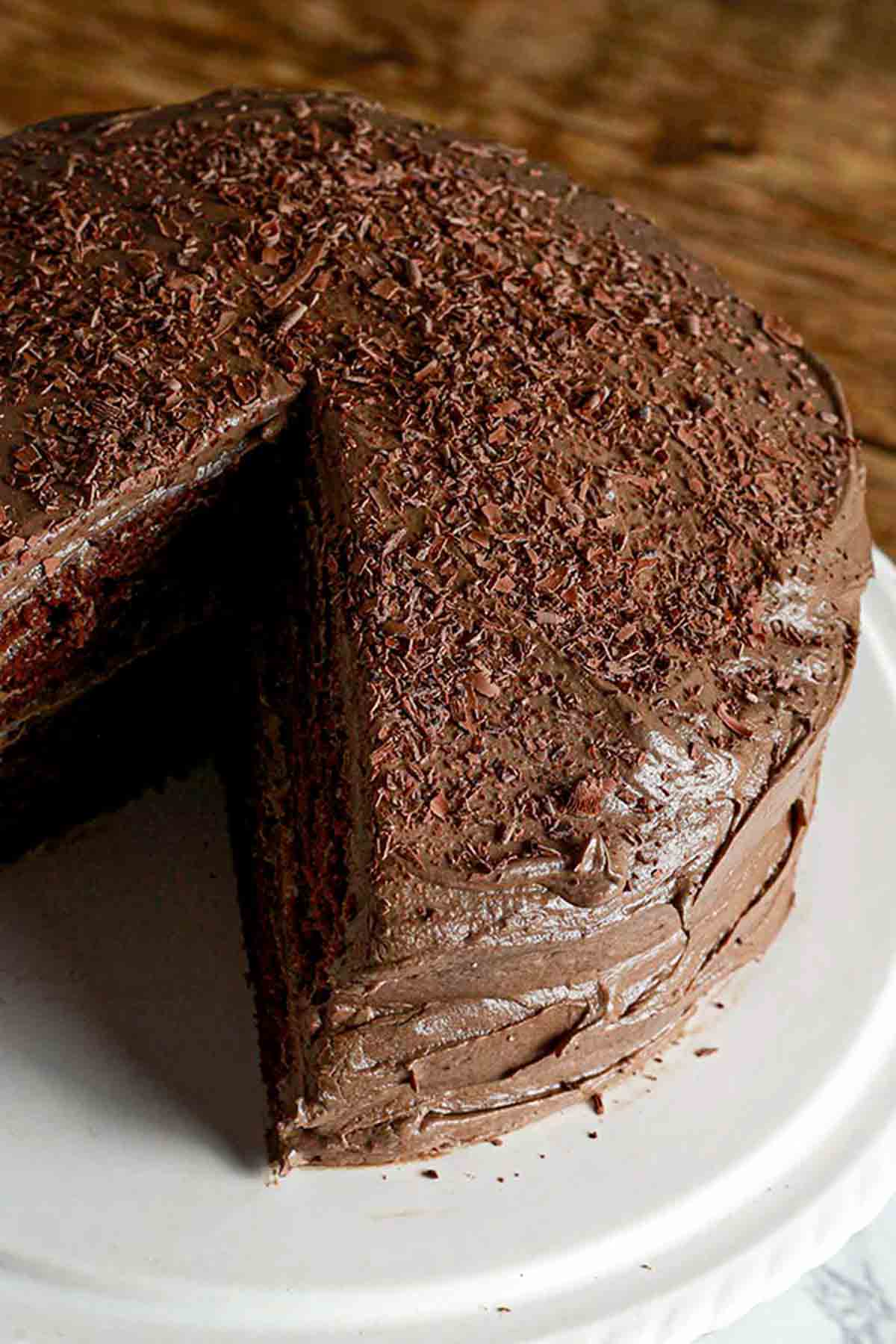 This banana bread is moist but fluffy at the same time. It's lightly spiced with cinnamon and can be made with or without walnuts.
Do you remember Pizza Hut's cookie dough dessert? You can make a copycat version without having to use eggs or dairy! It's best served warm, fresh from the oven, with vegan vanilla ice cream.
These gooey, chewy Rice Krispie treats are made using vegan marshmallows. They are super quick and easy to make and are one of my favourite vegan Father's Day recipes!
With just 2 ingredients, this fudge recipe couldn't be easier. It only takes 5 minutes to prepare then you can leave the rest of the work for the fridge to do.
Flaky chocolate shortcrust pastry filled with a silky smooth chocolate ganache. Top it off with some extra chocolate for a gorgeous looking dessert that's perfect for Dad.
These crunchy biscuits are spiced with fiery ginger and taste great alongside a cup of tea or coffee. They're so easy to make and require just 6 ingredients!
Chunky almond butter cookies with chocolate chips throughout. A classic dessert that would make a great addition to any Father's Day.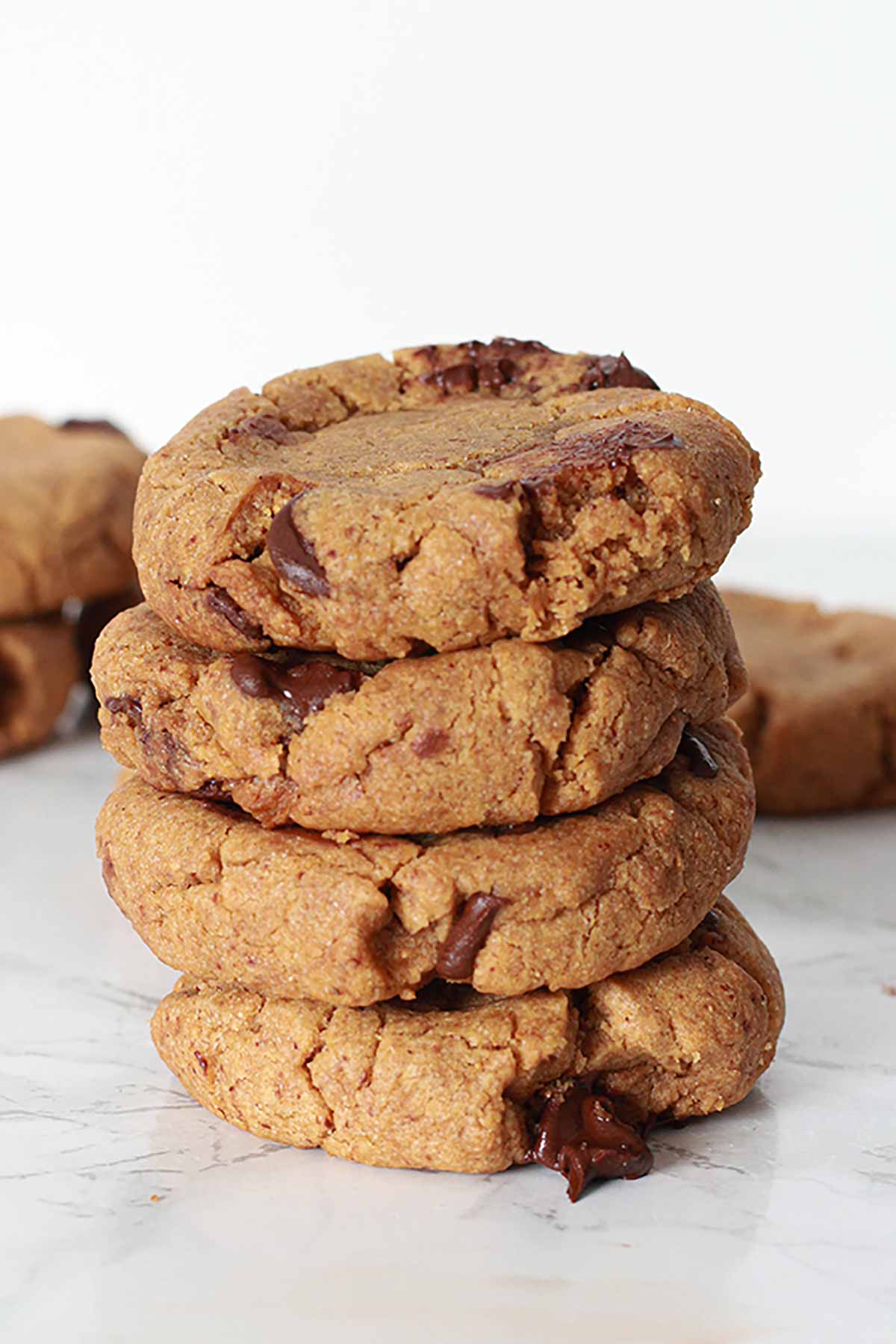 This one is great if you've got children helping to make the dessert because it's so easy and there's no baking required. It's the perfect mix of salty and sweet, packed with popcorn, pretzels, vegan marshmallows, biscuit pieces and chocolate chips.
These oaty flapjacks are chewy, syrupy and the perfect blend of sweet and spicy. A classic British recipe without the dairy.
Baklava is not just a delicious dessert, it's great to give as an edible gift too. Layers of crispy filo pastry filled with chopped nuts and homemade sugar syrup. No honey or dairy needed.
Oreo truffles are another good dessert for kids to help out with. They have only 3 ingredients- vegan cream cheese, Oreos and dairy-free chocolate.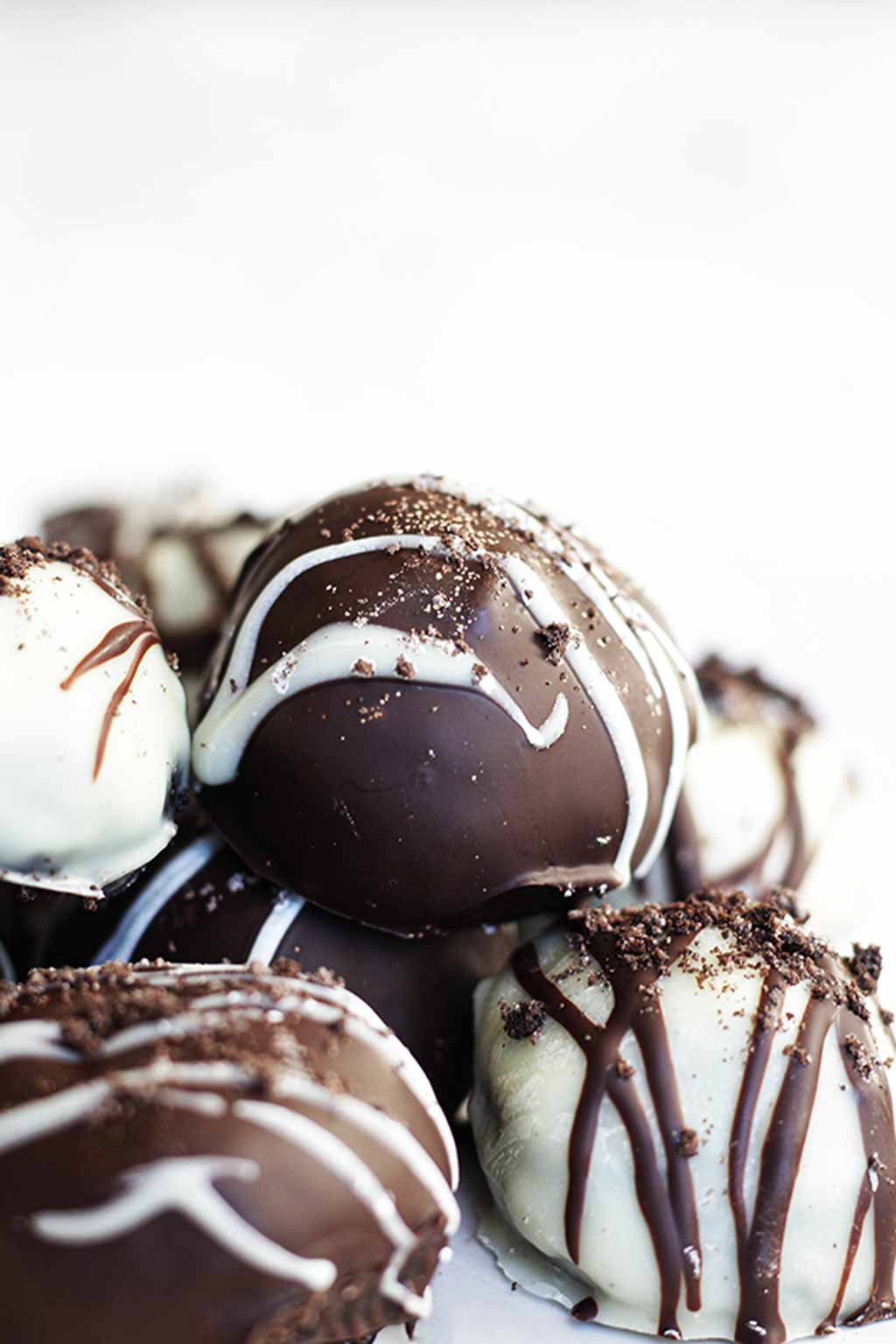 These cookies are soft and chewy with slightly crispy edges. Packed with rainbow sprinkles, they make a fun, vibrant vegan recipe for Father's Day.
You just can't beat a carrot cake, can you?! Topped with homemade vegan cream cheese frosting for an extra dose of deliciousness, this cake is sure to be loved.
Fudgy, chewy chocolate brownies topped with a peanut butter swirl. The combination of peanut butter and chocolate goes perfectly together.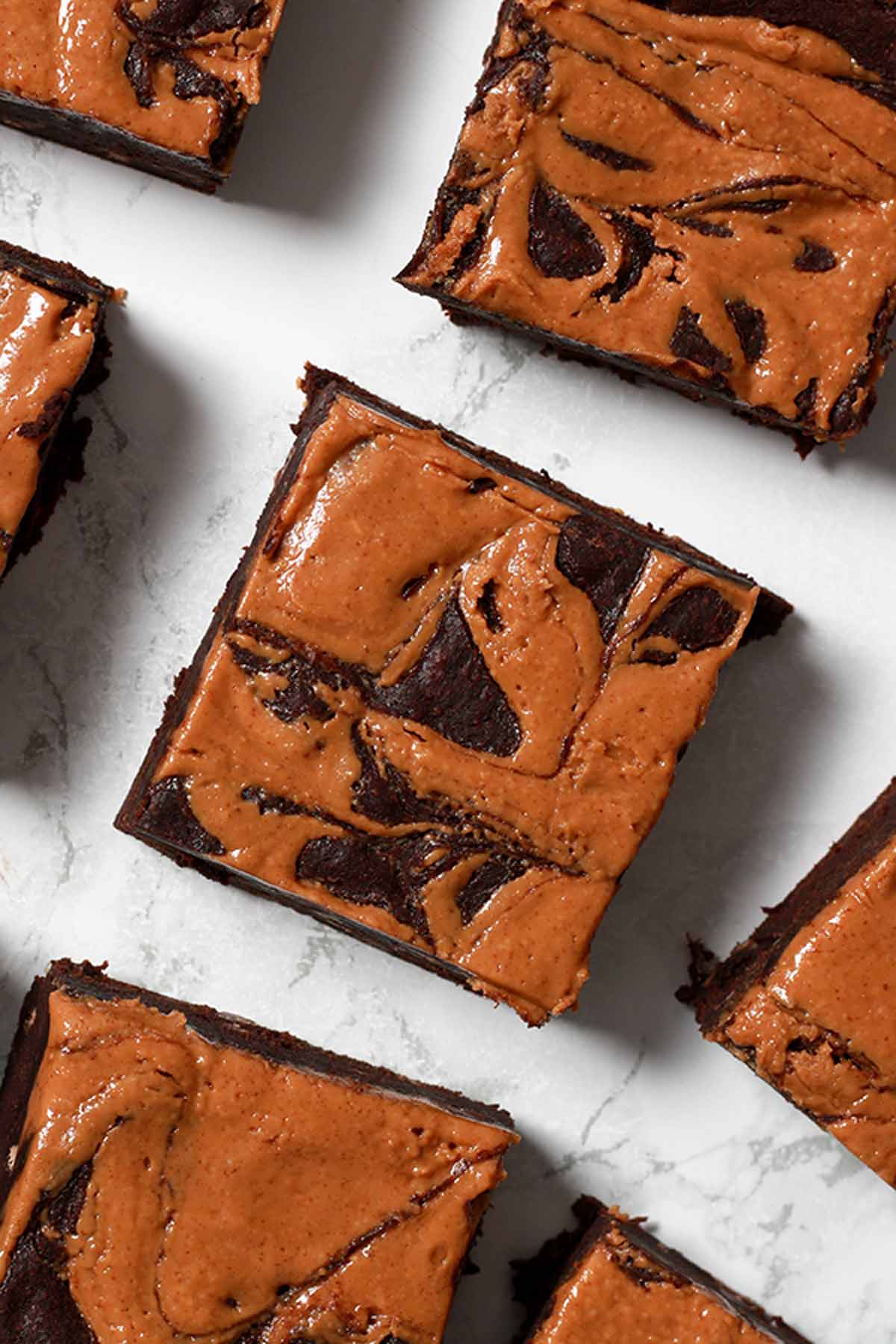 This coffee cake is light and fluffy, flavoured with actual coffee. It's paired with homemade vegan cream cheese frosting and makes a scrumptious dessert or afternoon pick-me-up.
A creamy white chocolate cheesecake filling paired with a fiery gingernut biscuit base. This recipe is no-bake so it's suitable for even beginner bakers.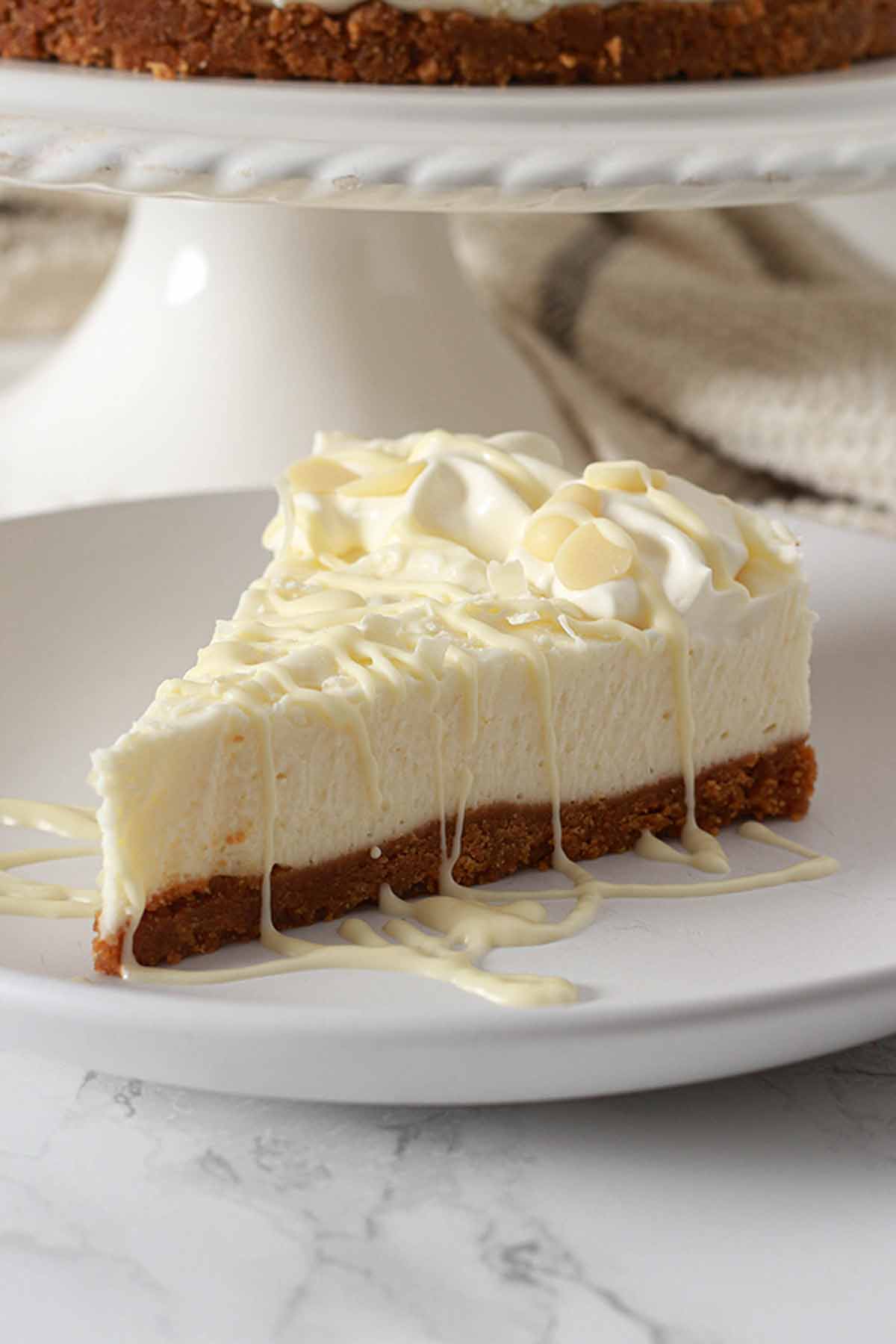 I hope you like these vegan Father's Day recipes. If you find this post useful, please share it with a friend using the share buttons on this page. Enjoy! xo

50+ BEST Vegan Father's Day Recipes
Over 50 sweet and savoury vegan recipes for Father's Day.
BakedByClo is a participant in the Amazon Services LLC Associates Program, an affiliate advertising program designed to provide a means for sites to earn advertising fees by advertising and linking to Amazon.com. This site may contain some of these links to Amazon.com & other affiliate programs. If you make a purchase through one of those links, BakedByClo will receive a small commission from the purchase at no additional cost to you.