30+ Easy Vegan BBQ & Grill Recipes
If you're looking for vegan BBQ recipes to grill this summer, this post has got you covered! It contains over 30 recipes including veggies, 'meats', desserts and sides. There's something to suit everyone's taste buds!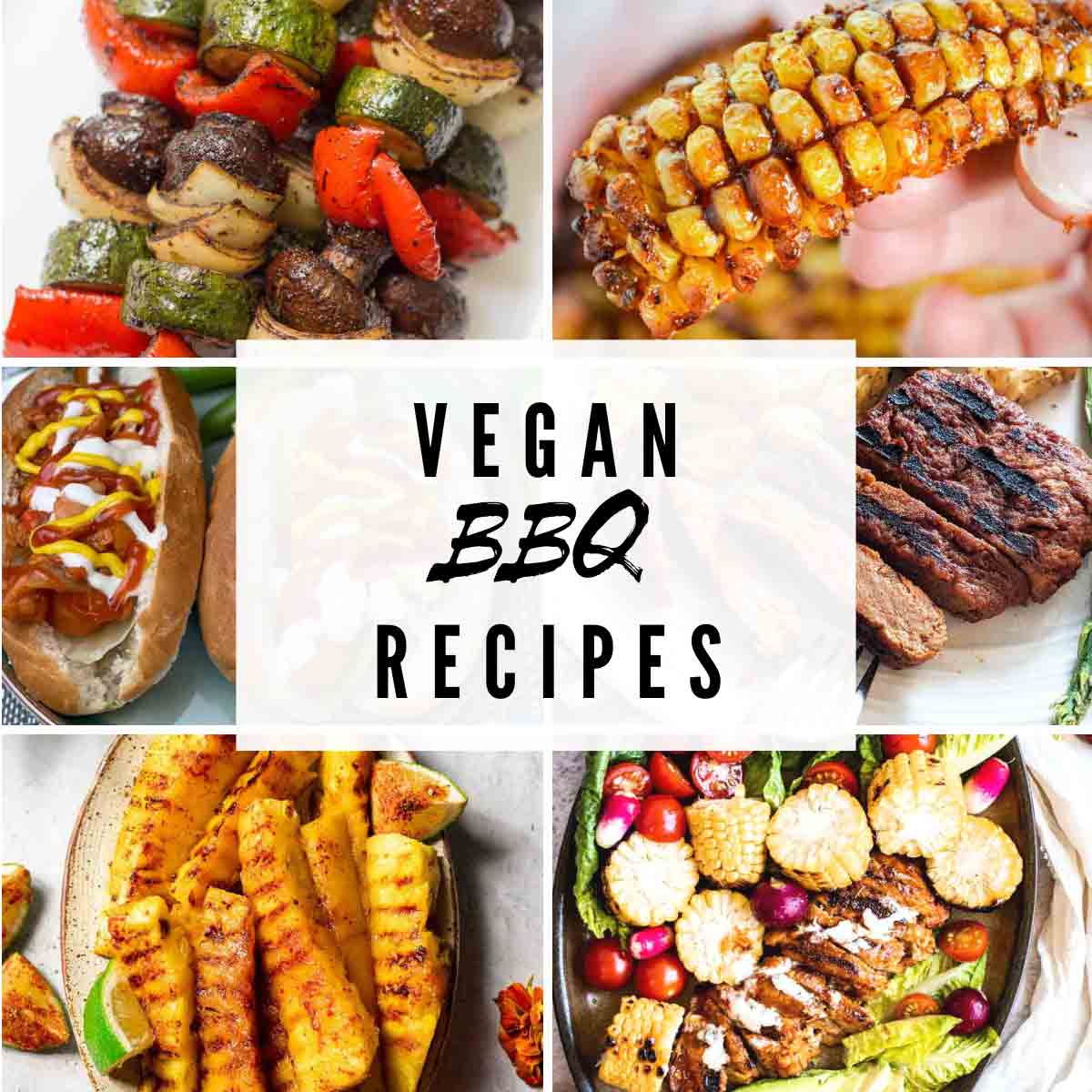 It's officially summer and just like any other time of year I'm so excited for all of the food! Whether that's picnics, potlucks or BBQs, I just love making and sharing food in the sun.
Using the help of some talented food bloggers, I have created this list of vegan BBQ recipes for you to try. There are over 30 recipes for all your BBQ needs, including vegan grill recipes for 'meats' and veggies, fruity desserts, and sides like potato salad. Even if you have fussy eaters in the family, you're sure to find something to suit everyone's requirements.
To access the recipe, simply click on the highlighted title of your desired dish to be taken straight to the instructions page. If you try any of the recipes at home, be sure to leave a comment on the blog you use to let them know! Enjoy!
Vegan BBQ Recipes
Let's start with the classic BBQ recipes. This section includes vegan meat alternatives to things like steaks, ribs, chicken and hot dogs, as well as burgers, sandwiches and cheese!
This steak is so tender and juicy that you'd never know it was vegan! This clever, high-protein recipe uses seitan, herbs, spices and beans to replicate the taste and texture of steak.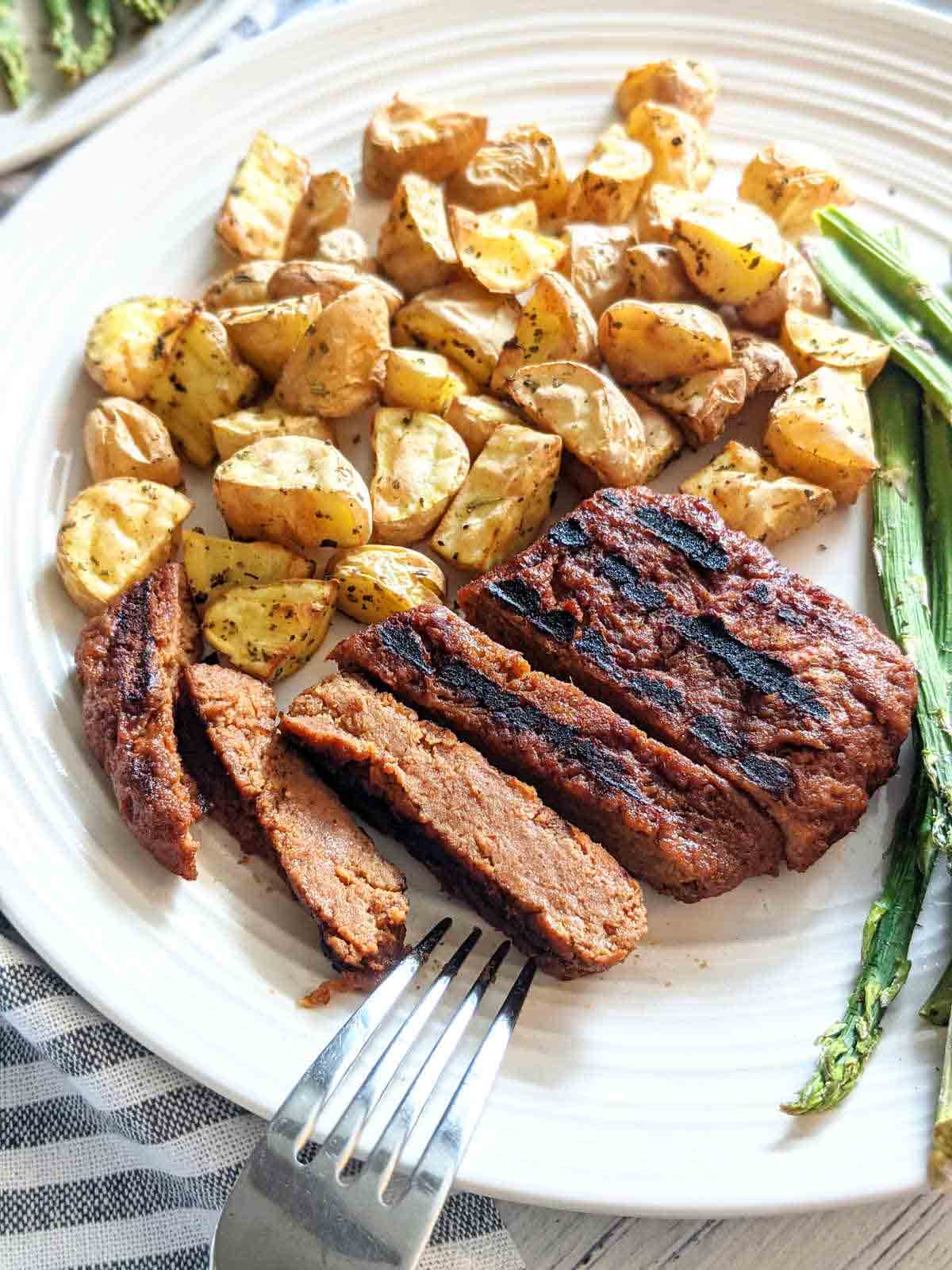 These vegan tofu steaks are topped with grilled pineapple salsa, making the perfect flavour combination- sweet, spicy, salty and zesty. Serve alone or over the top of some fragrant coconut rice.
Fire up your barbecue and make these grilled tofu skewers. Teriyaki tofu is paired with fresh pineapple, red pepper and onion to make an easy, high-protein vegan BBQ dish that both kids and adults will love.
This award-winning vegan BBQ ribs recipe is one that you'll want to make again and again. They're meaty, tender, saucy and succulent, and easier to make than you might expect!
Serve this peri-peri BBQ 'chicken' to your barbecue guests if you want to impress them. It has such a delicious flavour and meaty texture that they'll never be able to guess it's 100% vegan! It also freezes well so you can make it ahead of time if needed.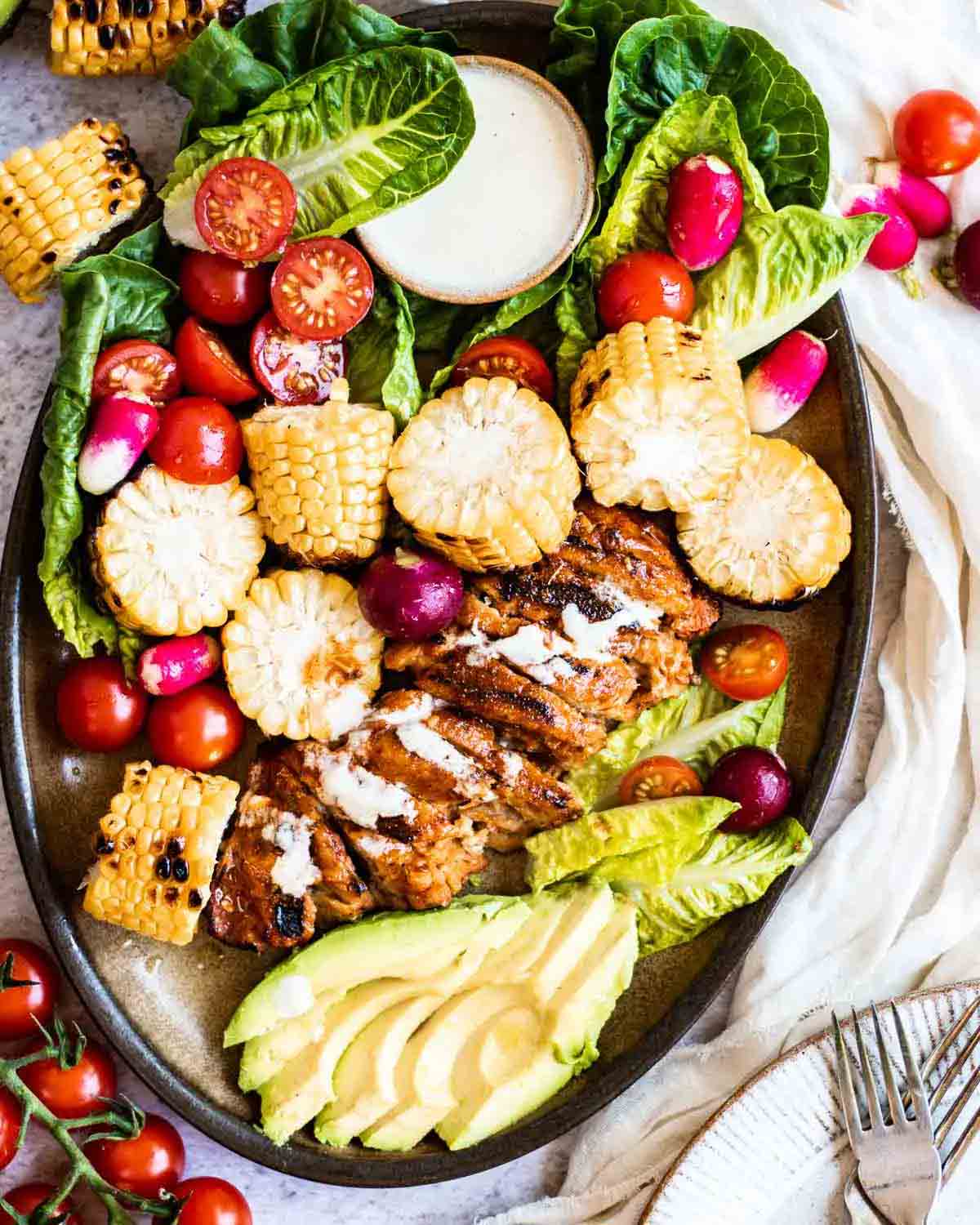 These easy grilled portobello mushrooms are suitable for indoor or outdoor grilling. Just marinate, pop them on the grill then enjoy!
These vegan sausages are perfect for grilling and serving in buns! They're tender, protein-packed and taste just like the real deal.
These veggie hotdogs have a surprisingly similar taste and texture to traditional hot dogs. Try them out and see for yourself! With simple, step-by-step instructions, this recipe is super easy to follow.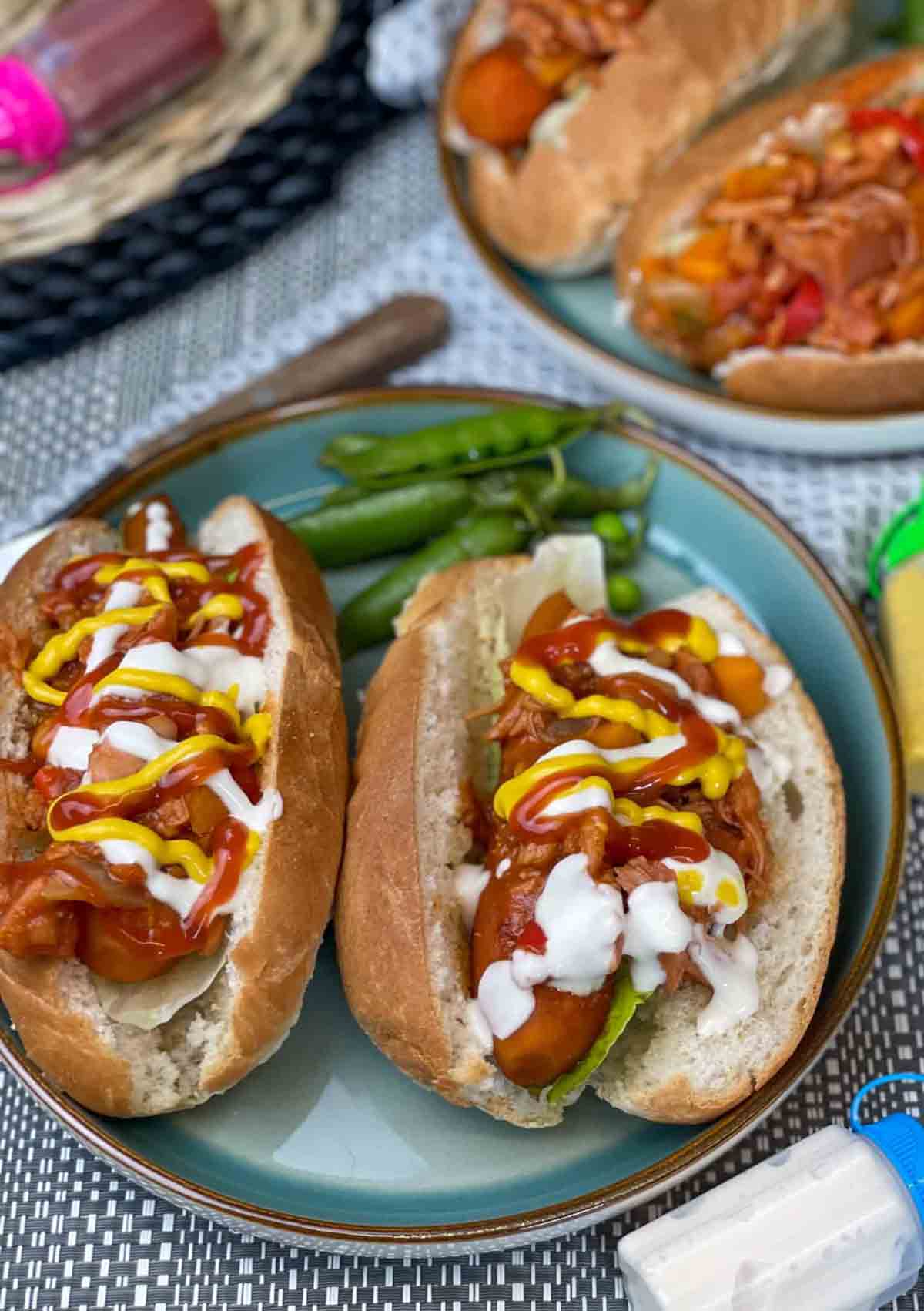 These tasty burgers can be made on the grill or on the oven. They're packed with flavourful spices, salsa, and sweet corn and are topped with a creamy burger sauce.
These pulled jackfruit burgers are hearty, smoky and satisfying, and prepared using just 6 ingredients! Pulled jackfruit can also be used on slides, sandwiches or wraps.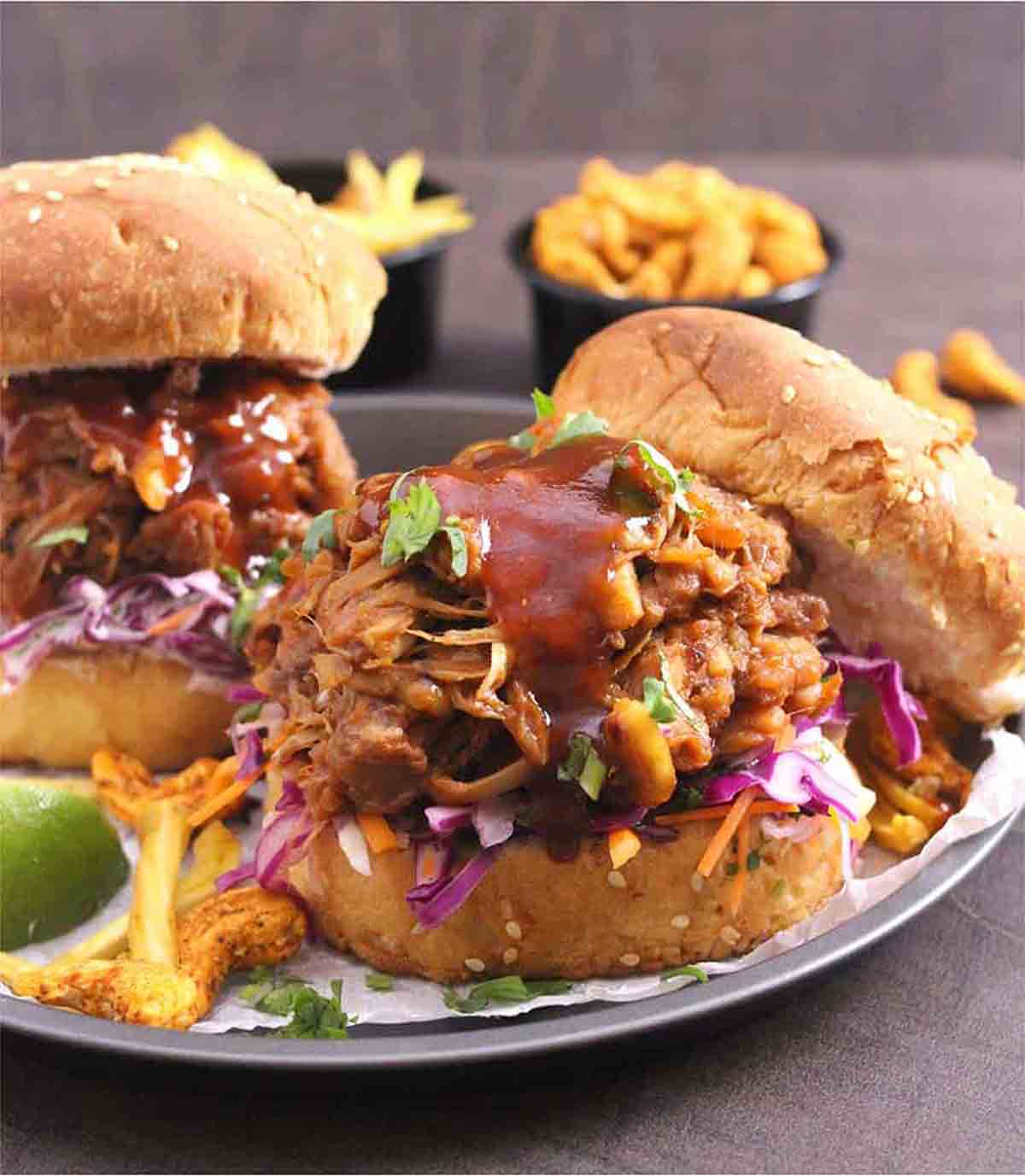 These lentil burgers are packed with protein and flavour and they're incredibly easy to make. They're gluten-free too, meaning the whole family can enjoy them.
Pair summer veggies with flavourful, 8-ingredient pesto, pop them on some bread and you've got delicious, hearty sandwiches that everyone will love.
You don't have to miss halloumi any longer- now you can make a vegan-friendly version! Pop it on the grill and enjoy it on its own or add it to your BBQ burgers.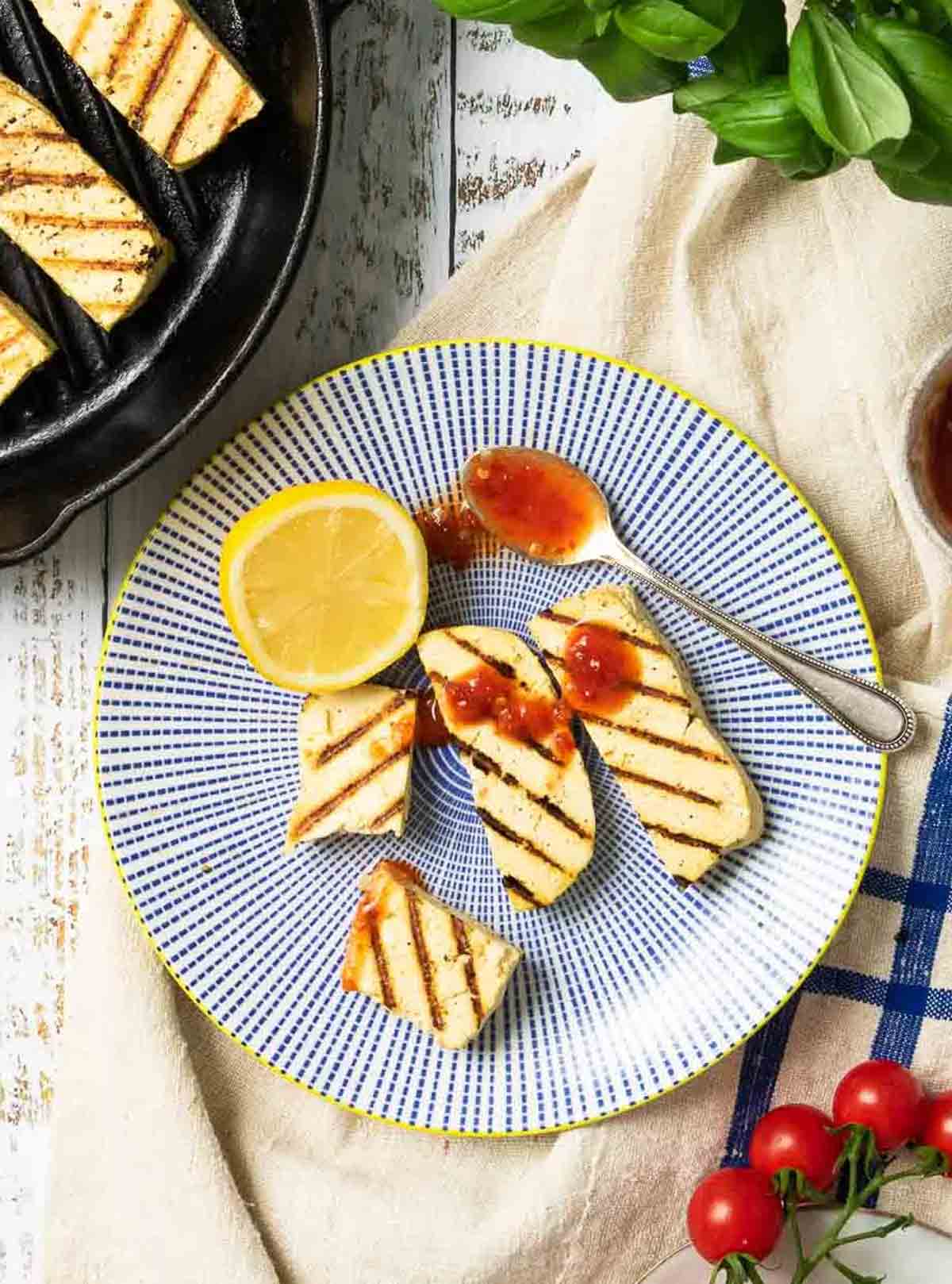 Grilling vegetable recipes
Next up are the veggies. Here are 9 healthy vegan grill recipes for you to choose from.
These easy grilled peppers take less than 5 minutes to prep and they're so delicious that you barely even need any seasoning. A vibrant addition to any vegan BBQ!
These bright, colourful kebabs are one of the best ways to enjoy your veggies. They're easy to make and fun for kids to help with.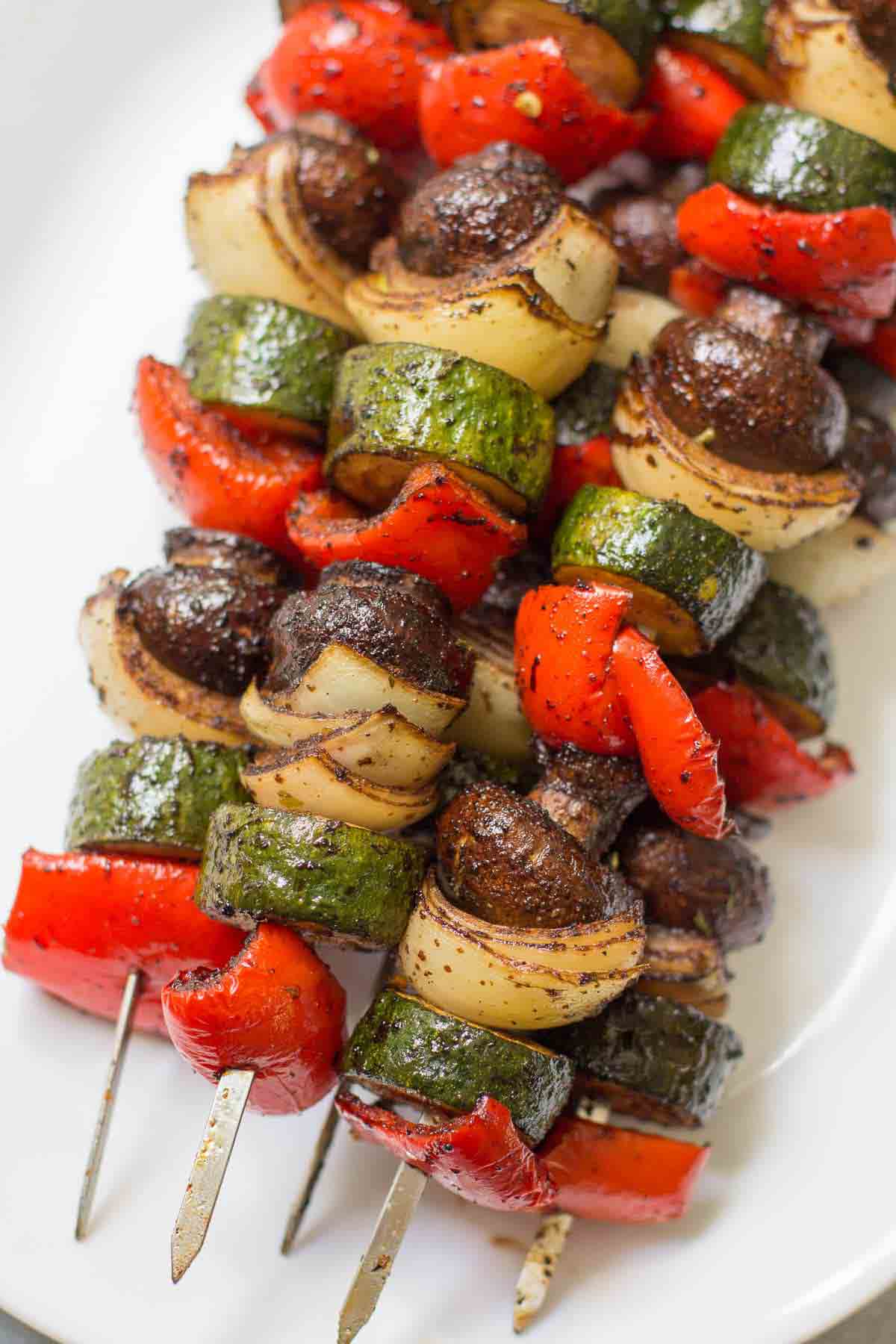 Grilled green beans are tender and smoky with crispy edges. All you need to do is toss them in oil, herbs and spices then start grilling!
These shishito peppers come together in just 15 minutes. They're healthy and high in fibre and they make a great side dish or appetiser for your vegan barbecue.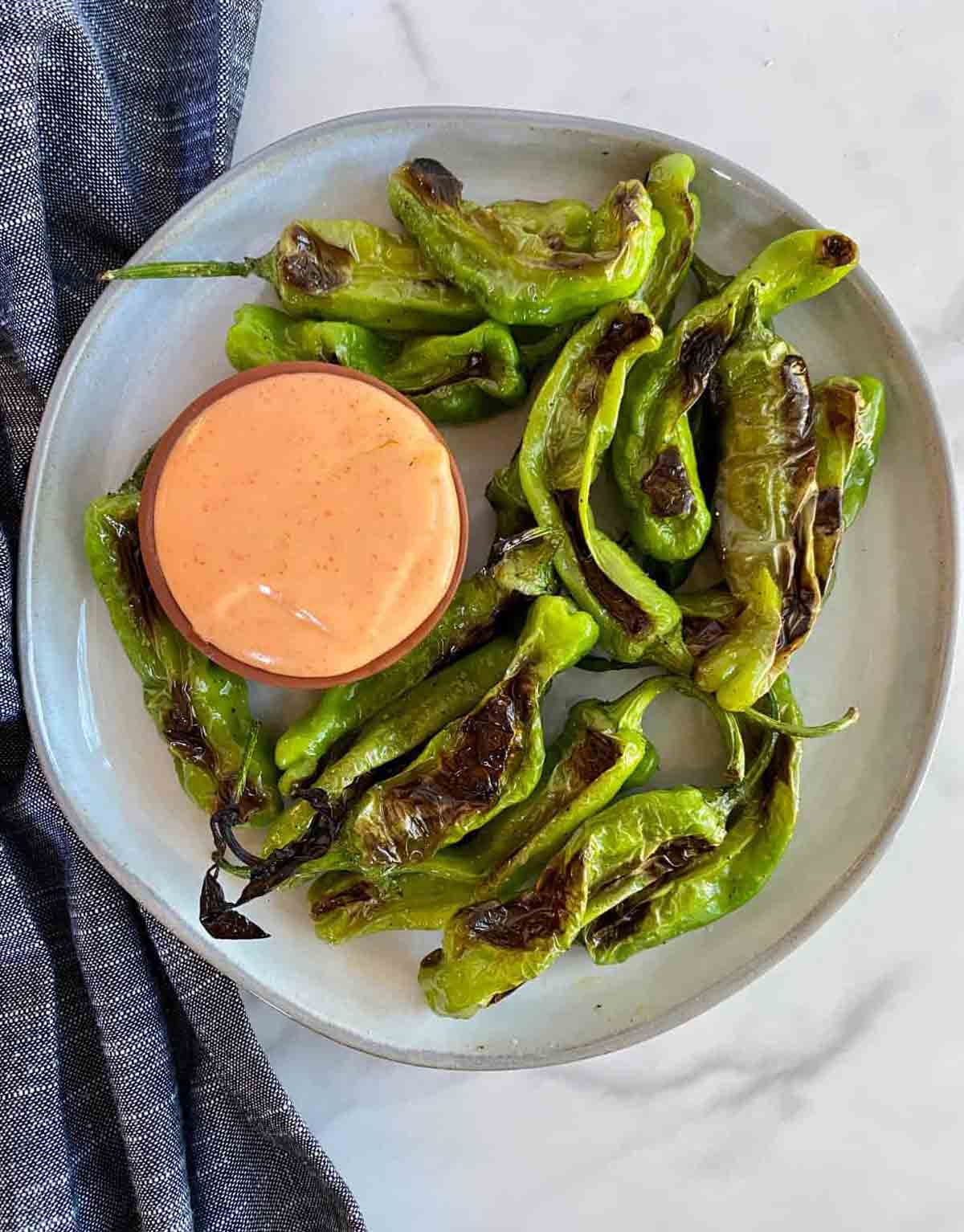 This Mexican street corn, also known as elotes, is covered in Mexican crema, cotija cheese and a spicy, citrusy seasoning. It's tangy, sweet, salty and spicy.
A vegan twist on a BBQ favourite. These corn ribs are crispy yet tender and full of classic rib flavours.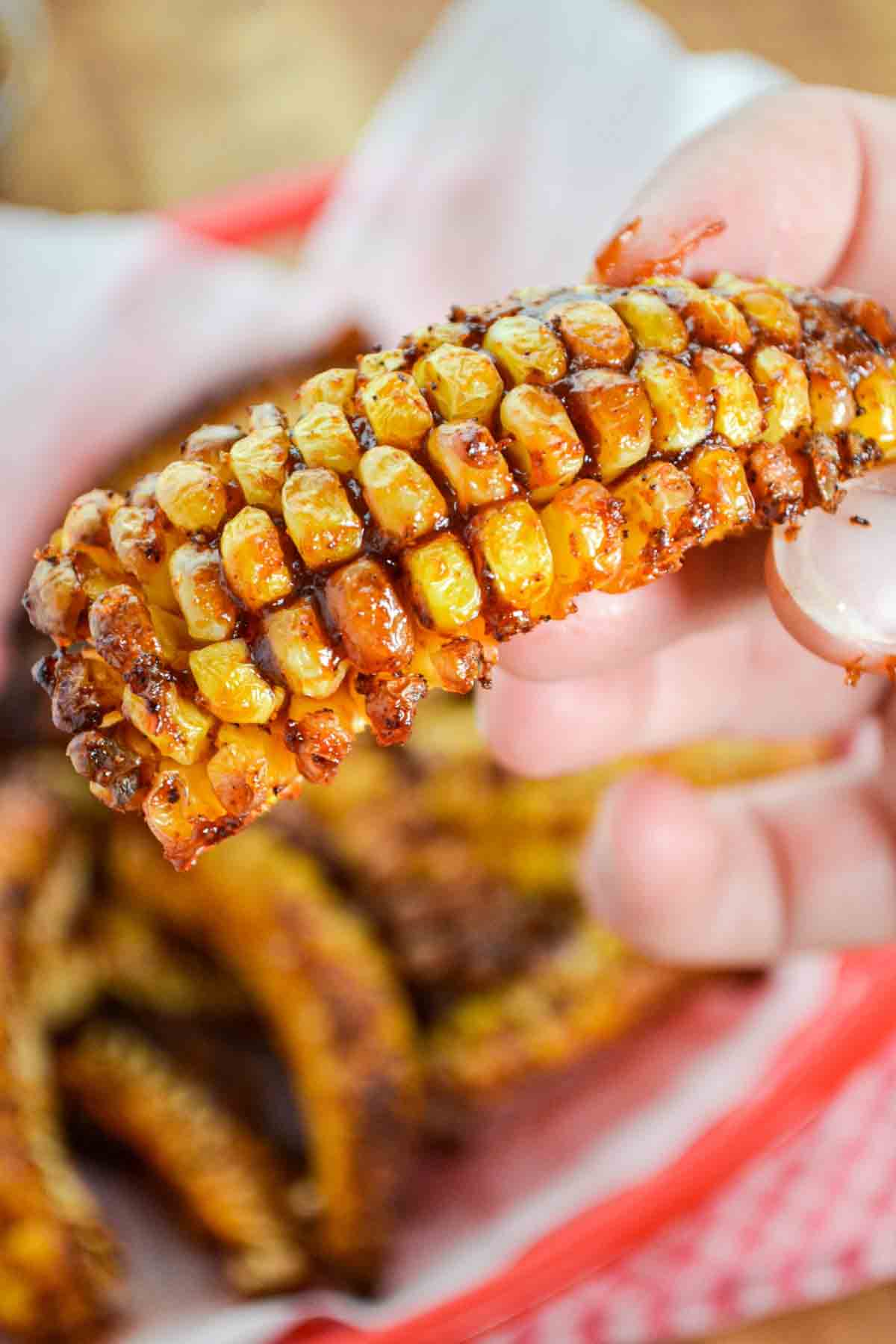 These rosemary potatoes are slightly charred and crispy on the outside, with a sweet, creamy centre. This recipe is a summer staple that you'll want to make over and over!
This lightly seasoned broccolini is grilled until caramelised and tender then topped with some fresh lemon juice. It makes a great, light and fresh BBQ side.
These grilled avocados are a quick, fun way to add some colour to your vegan bbq recipe collection. They're stuffed with homemade pico de gallo which is super easy to make.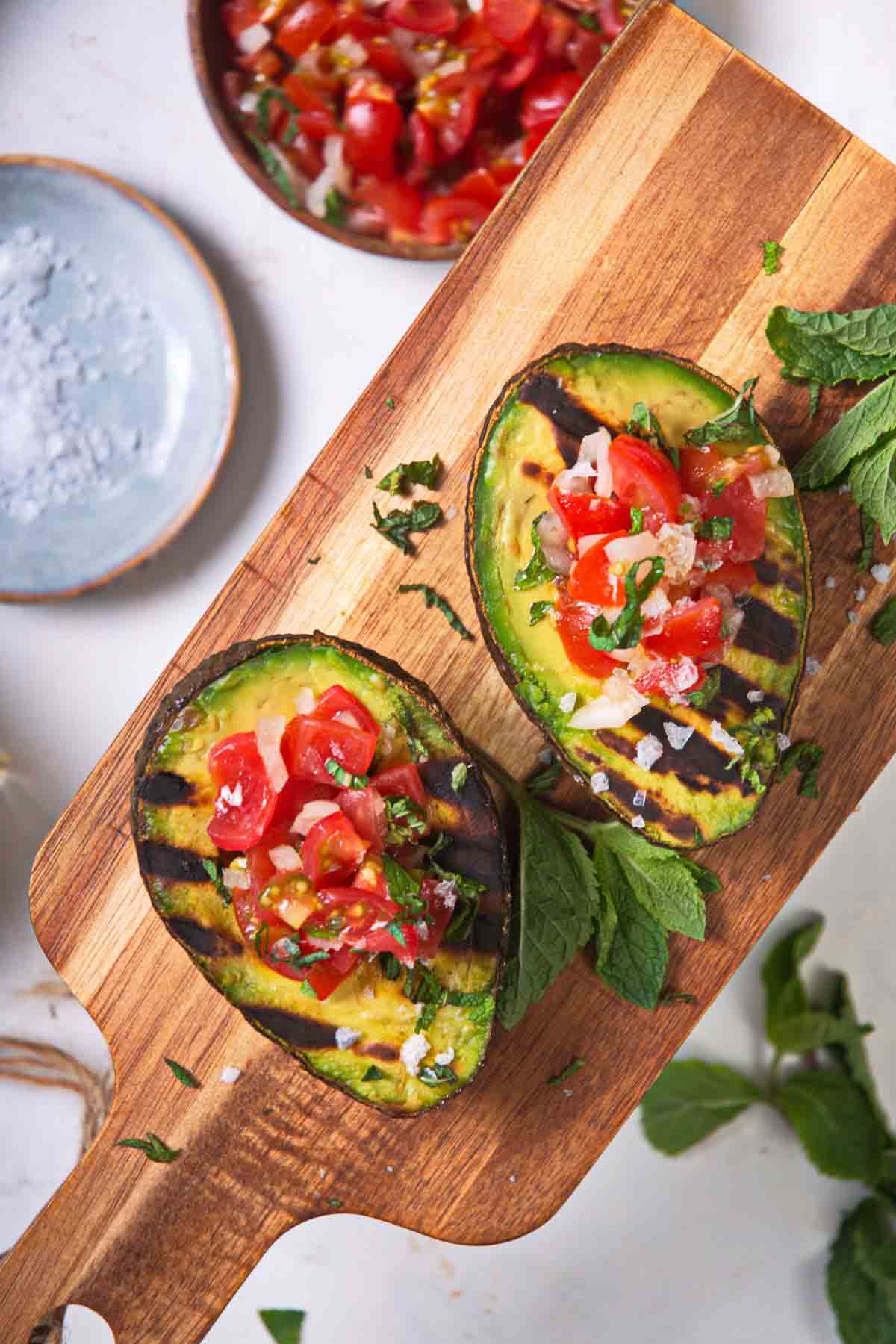 Sweet vegan grill recipes
Next, the desserts! These are healthy, fruity vegan grill recipes but if you'd like other vegan dessert ideas that are suitable for a BBQ, check out my desserts for a crowd and summer desserts posts.
This smoked pineapple makes a delicious vegan BBQ dessert or a sweet, smoky side to vegan grilled 'meats'. With 4 simple ingredients, this recipe couldn't be easier.
Inspired by Indian street-style food, these grilled pineapple spears are rubbed with lime and a spicy mix of chilli, chaat masala and salt. Your guests are going to love them!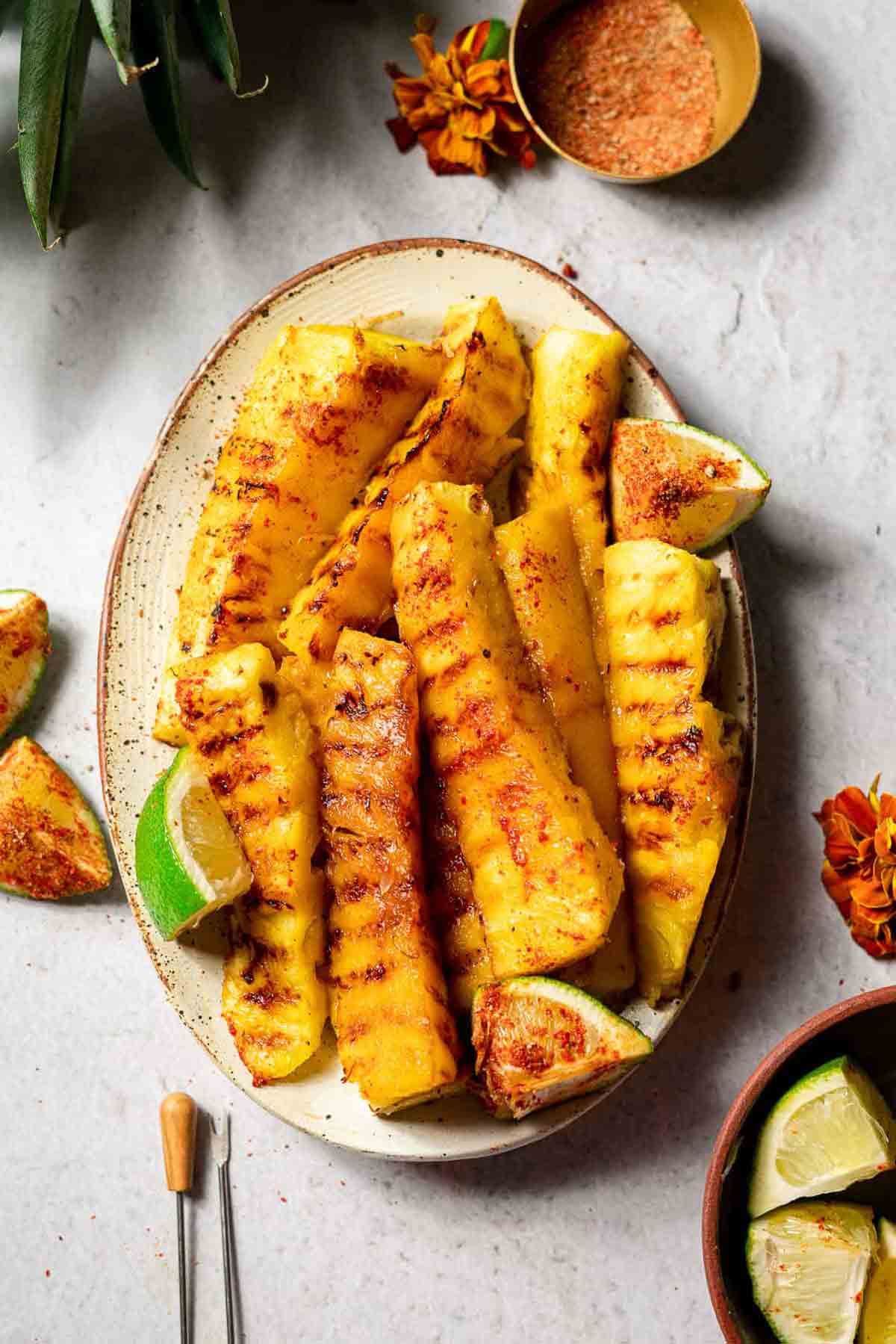 Grilled nectarines (or peaches) can be enjoyed for dessert at your next BBQ. This soft, sweet treat even creates its own buttery, caramel sauce while cooking!
BBQ Side Dishes
This coleslaw is an absolute must-try vegan BBQ recipe! A super easy side dish, made with red and white cabbage, carrots, apple, and onion.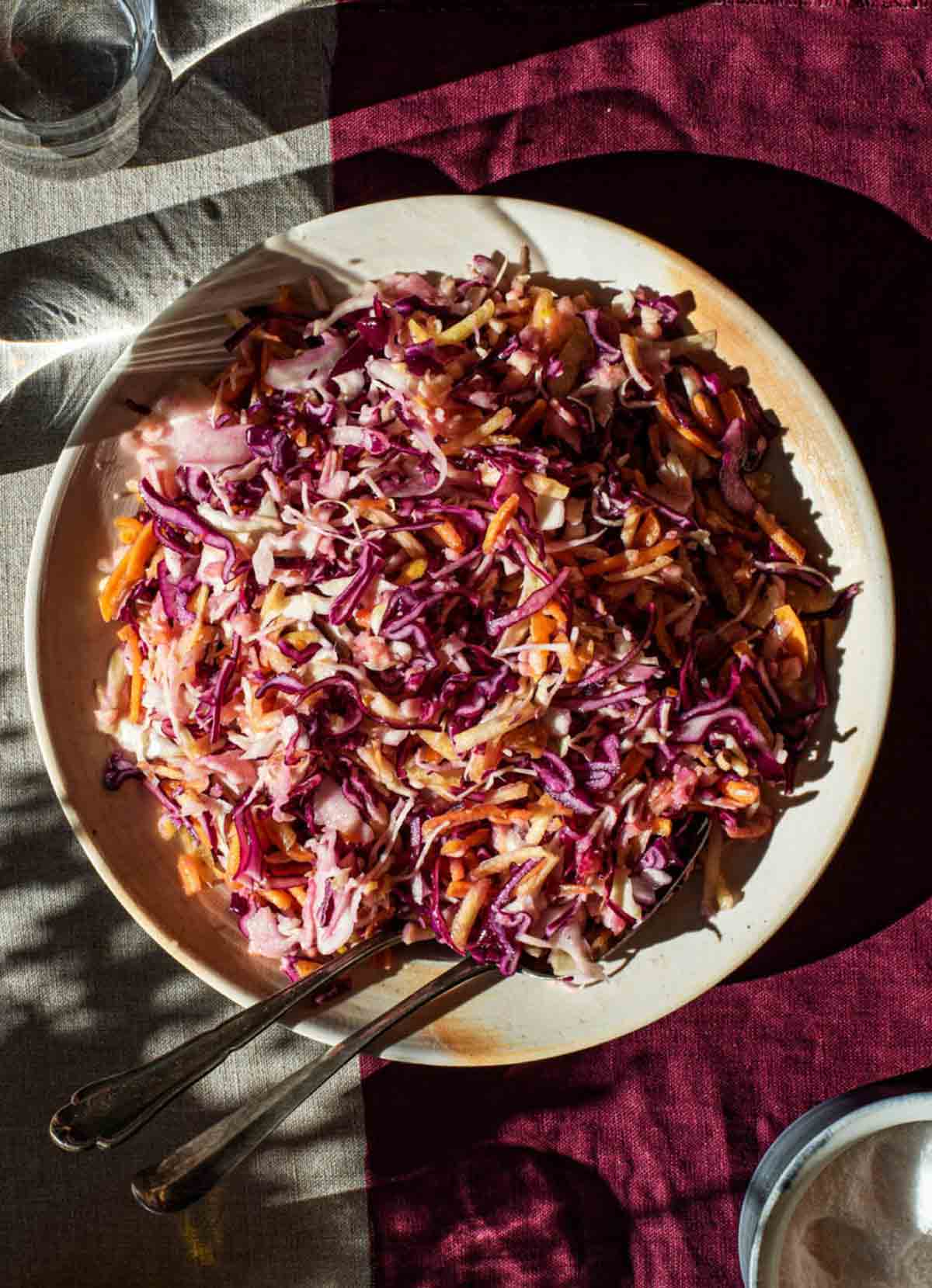 This potato salad is made with oil and vinegar, making it egg-free and suitable for vegans. It makes a great side dish for a vegan BBQ.
Take classic potato salad up a notch and pair it with some homemade pesto. It's zesty, nutty and full of flavour.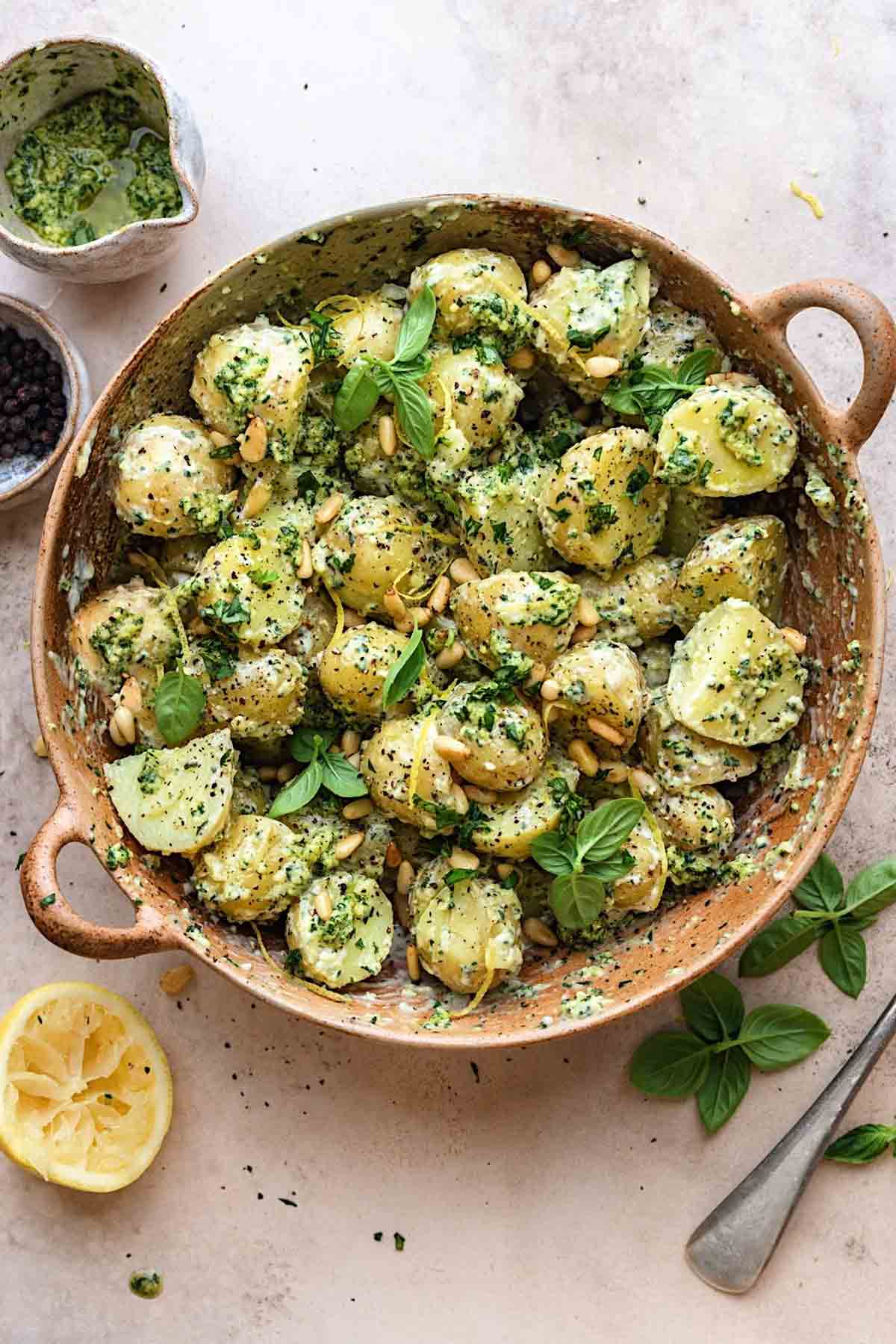 This crunchy, tangy snack is made with fresh dill, pickling spices and lots of garlic cloves! Add these pickles to your barbecued burgers or hotdogs, or enjoy them as a side dish.
This recipe combines two tasty dips into one- guacamole and hummus! This avocado hummus is rich and creamy and makes a great side for summer.
This salsa is light, refreshing and bursting with fresh flavours. Made with juicy mango and sweet corn, this is sure to be a hit with everyone who tries it.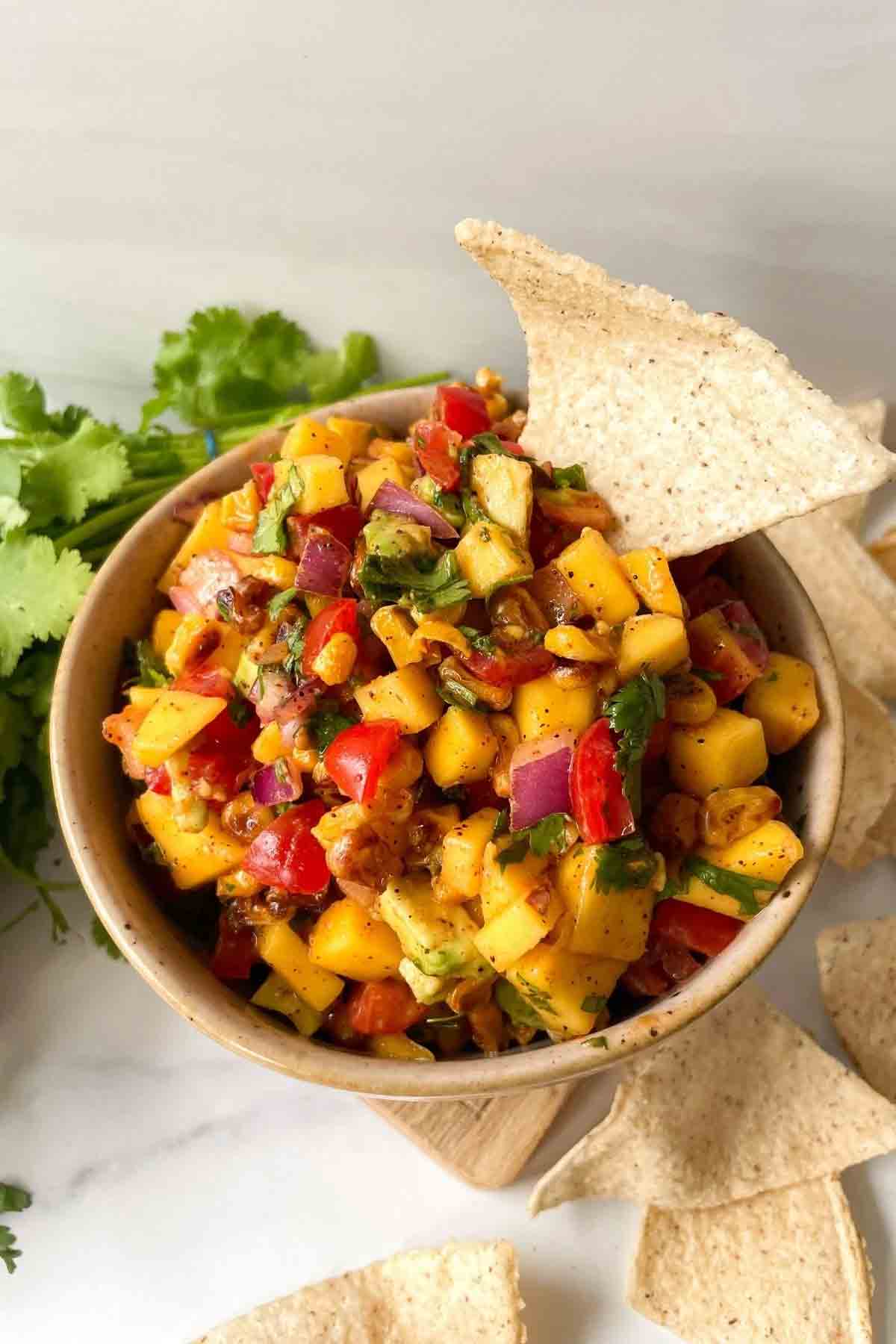 That's all for now! I hope you like these vegan BBQ recipes. If you find this post useful, please give it a share using the share buttons on this page. Enjoy! xo

30+ Easy Vegan BBQ Recipes to Grill This Summer
Over 30 vegan grill recipes including meats, veggies, desserts and sides.
BakedByClo is a participant in the Amazon Services LLC Associates Program, an affiliate advertising program designed to provide a means for sites to earn advertising fees by advertising and linking to Amazon.com. This site may contain some of these links to Amazon.com & other affiliate programs. If you make a purchase through one of those links, BakedByClo will receive a small commission from the purchase at no additional cost to you.