35 BEST Vegan Picnic Recipes
Looking for some tasty vegan picnic recipes to bring along to your next gathering? This post will help you out. It includes 35 vegan picnic ideas for sweet and savoury foods such as salads, sandwiches, sushi, macarons, cakes, cookies and lots more.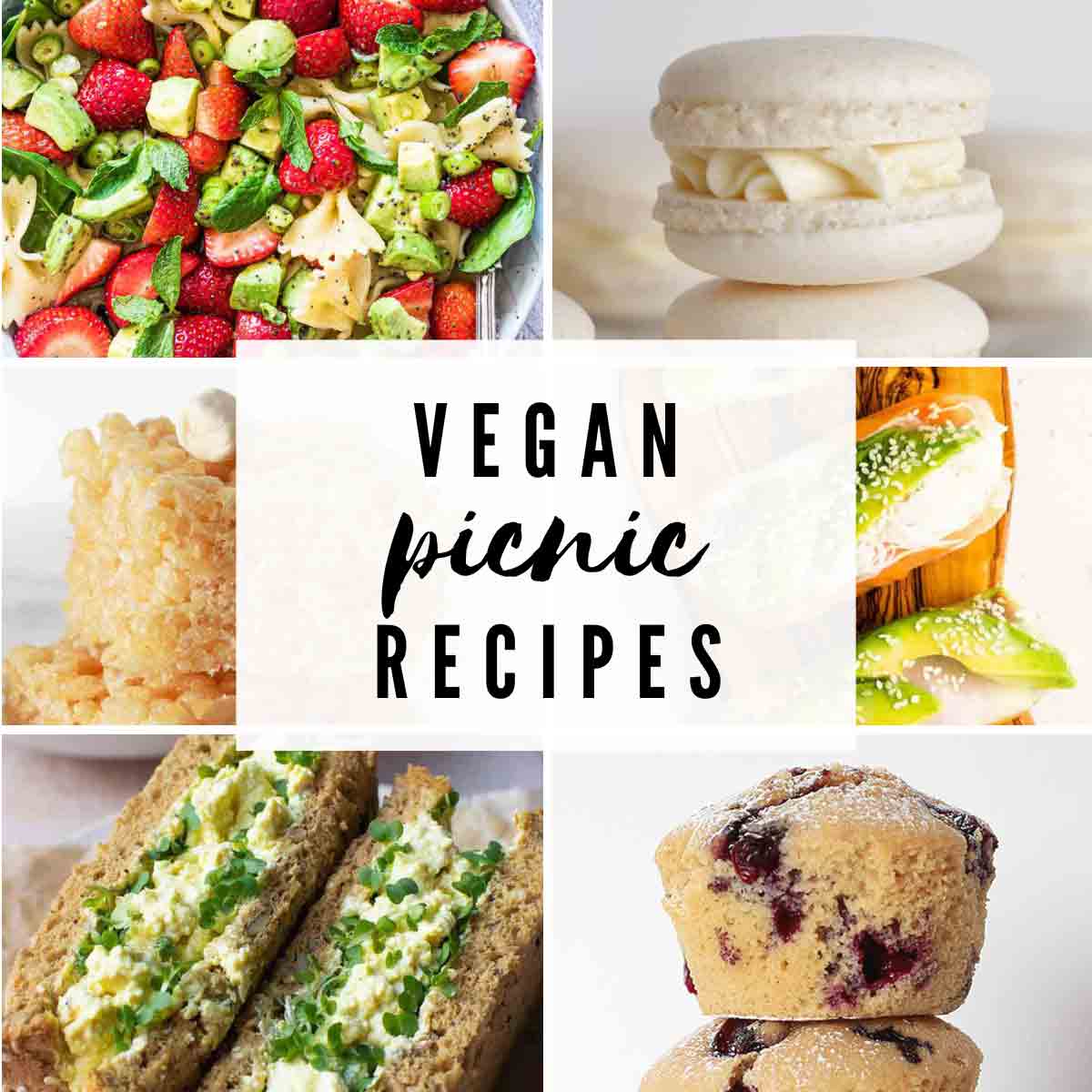 Summer is just around the corner and it's almost picnic season! Since it's June in just a couple of weeks, I thought now would be a great time to share these vegan picnic ideas with you.
Using the help of some other food bloggers, I have created this list of 35 recipes to give you some picnic inspiration. There are both sweet and savoury recipes to choose from so there should be something to suit everyone's needs.
If you make any of the recipes at home, make sure to let us know by leaving a comment at the bottom of this page. Enjoy!
The best vegan picnic recipes
Snacks and light bites
First, let's start with the snacky foods. Personally, these are my favourite kind of things to eat at picnics because I love having a bit of everything. There are 8 savoury snacks to choose from below.
A tasty twist on an old favourite. These mac and cheese bites are made with dairy-free ingredients and are a great portable vegan picnic idea.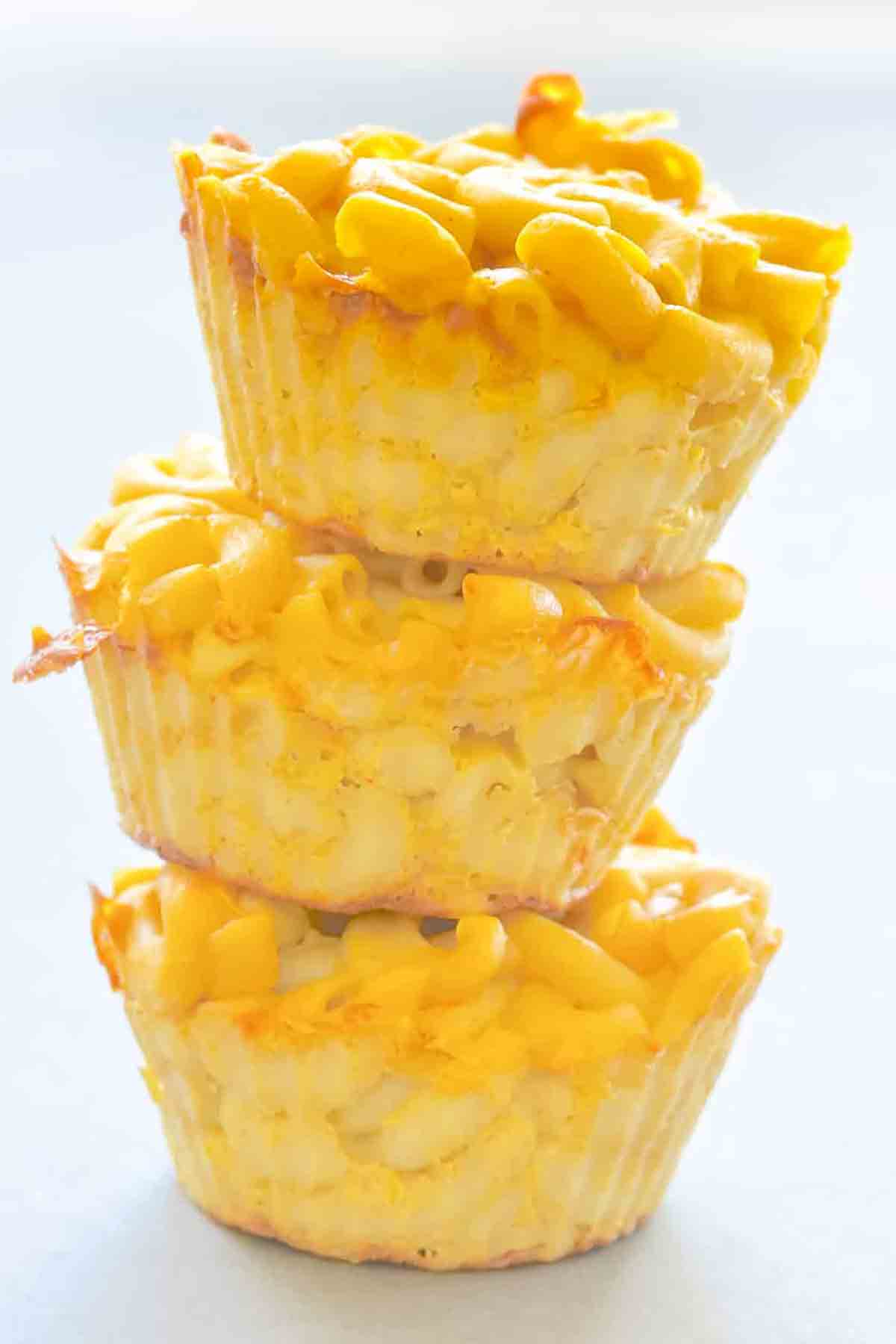 A vegan-friendly version of the Vietnamese classic. They're great for a light lunch or served alongside some other snacky bits.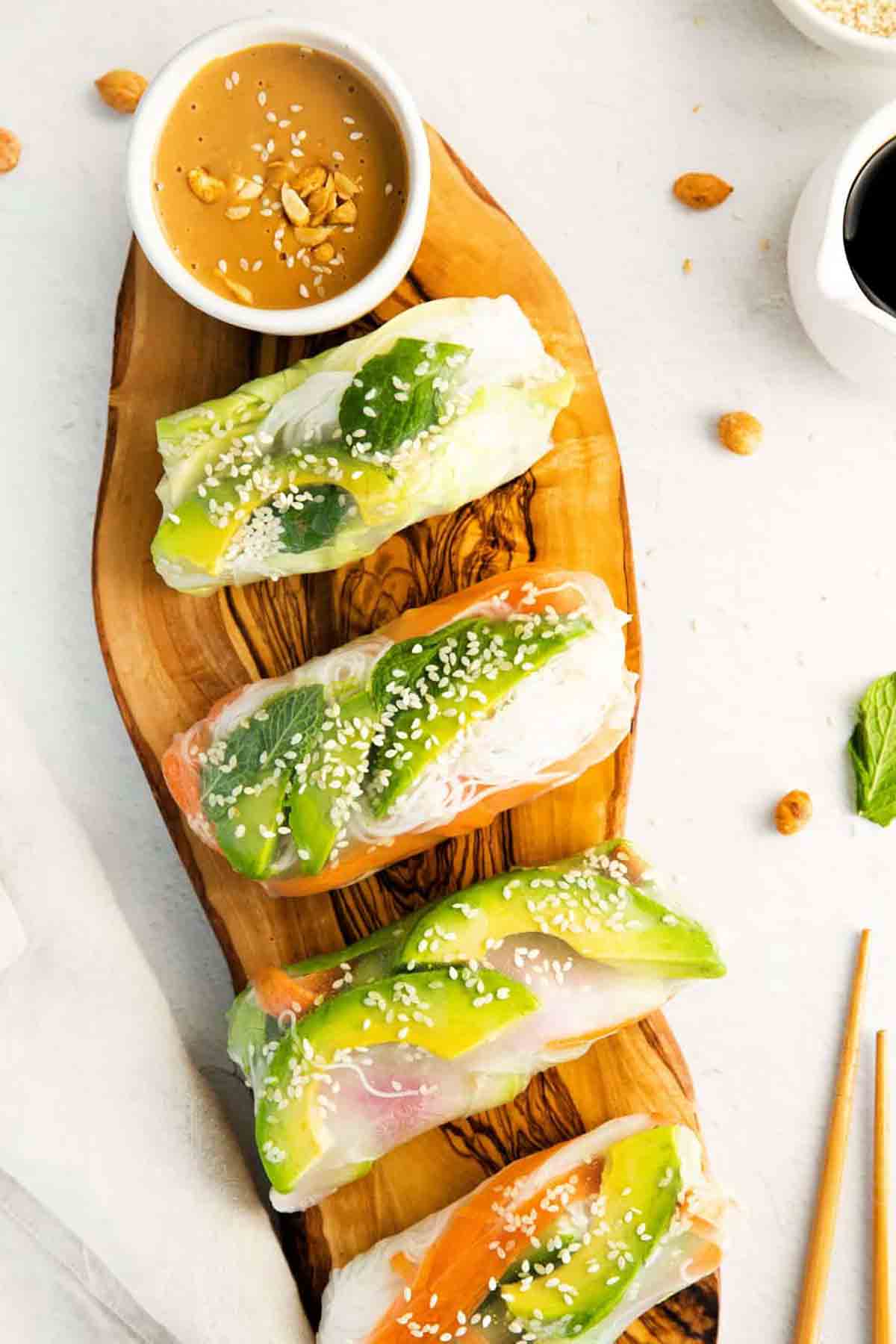 These pizza pinwheels can be made with flaky puff pastry or a classic pizza dough. They're filled with olives, mushrooms and peppers, meaning they're packed full of savoury flavours. One of the best vegan picnic ideas for kids.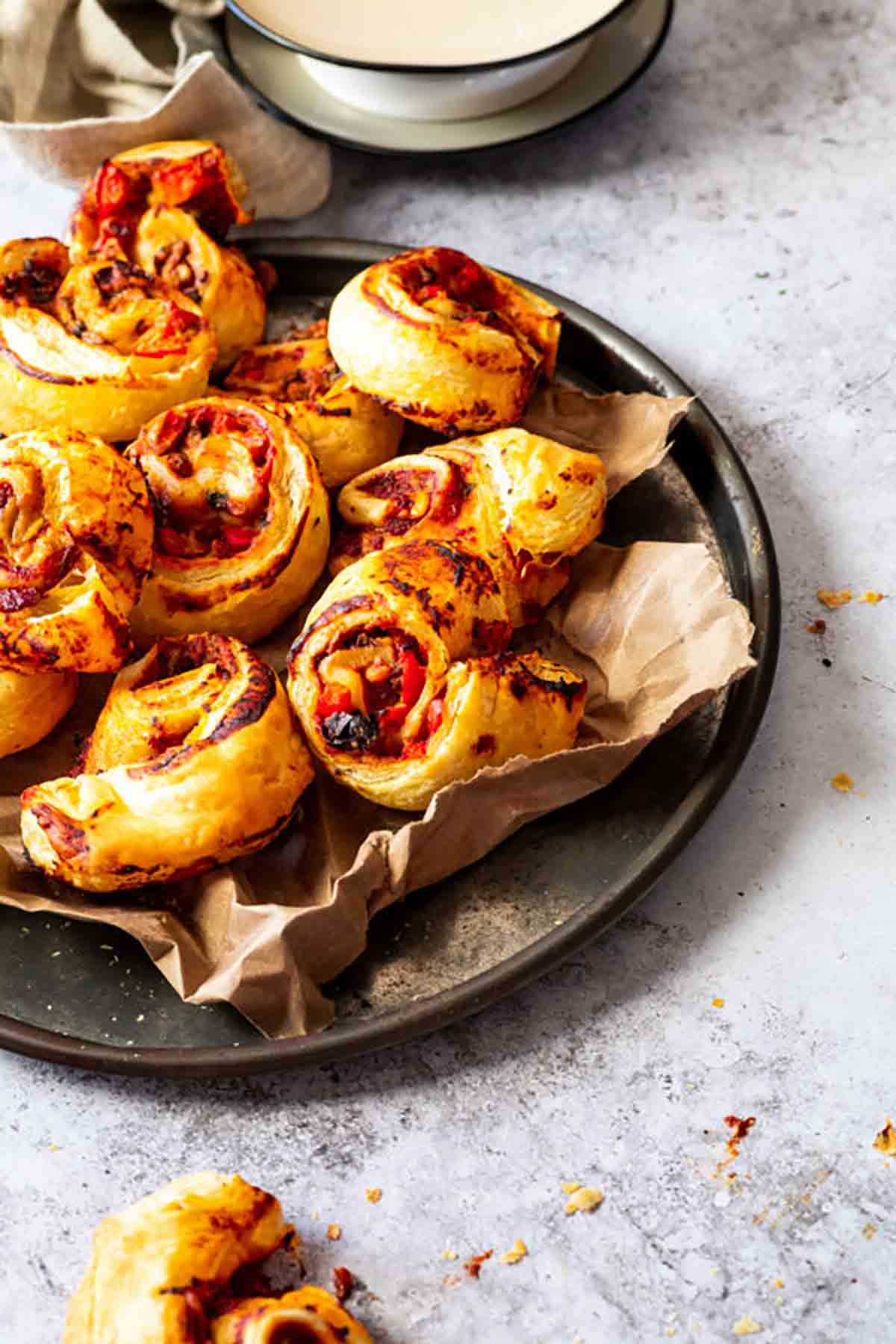 How scrumptious do these vegan sausage rolls look?! Instead of meat, they're made with a spicy lentil filling that is sure to be enjoyed by adults and children alike.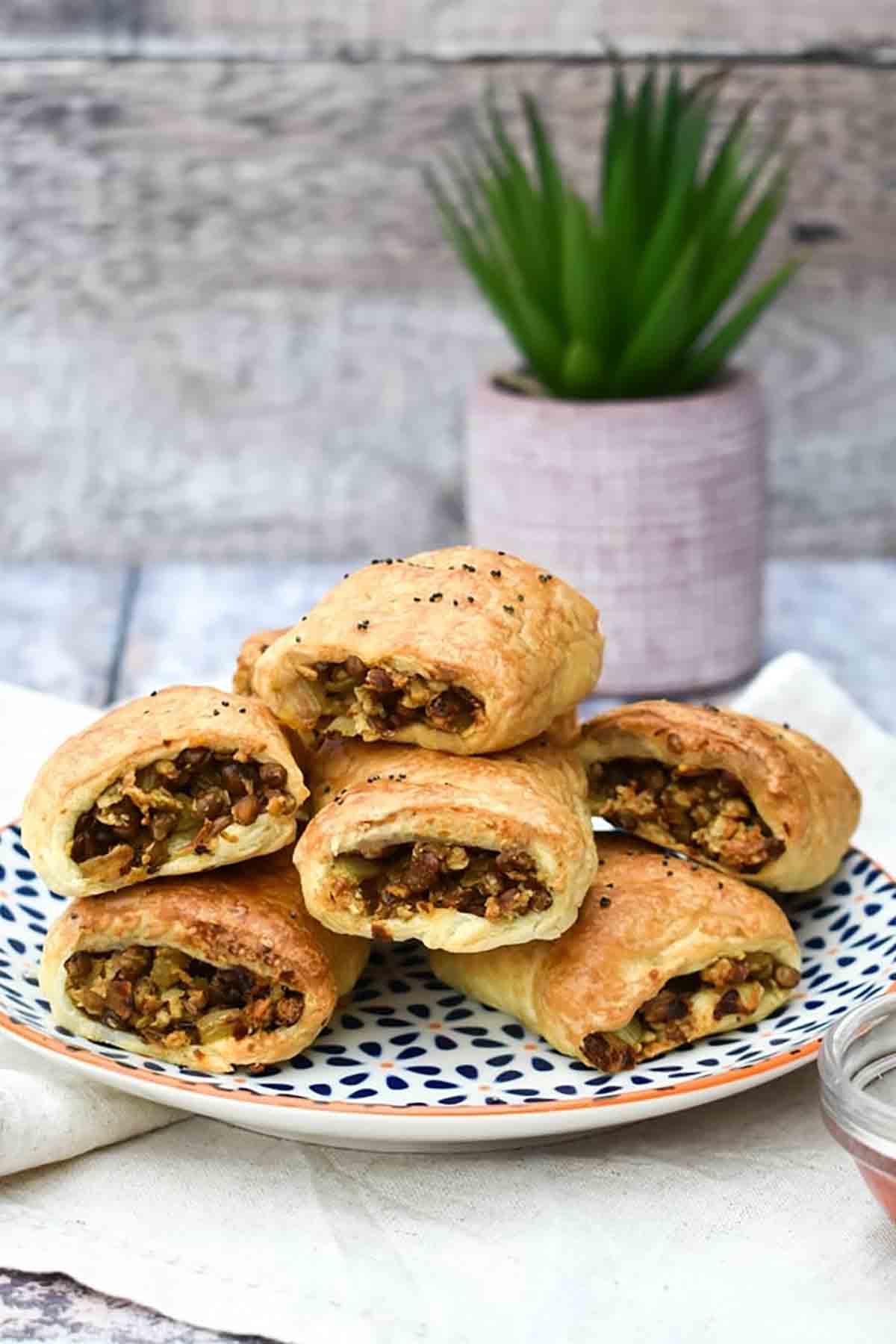 Naturally seasoned, light and crisp, these homemade crackers are the perfect vegan picnic recipe. Pair them with vegan spread or cheese, or enjoy them as is.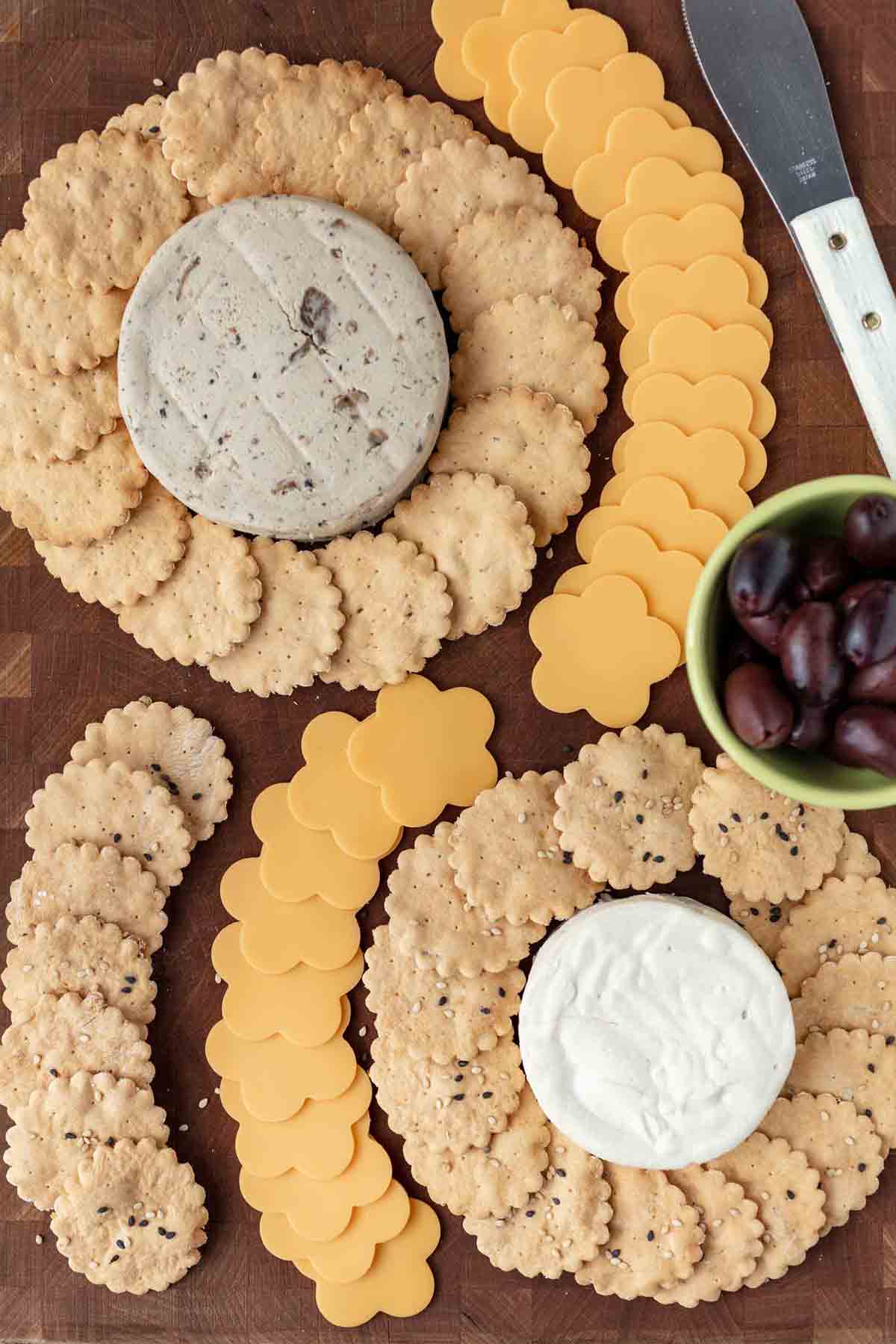 This hummus is made without chickpeas and is great for those following a low histamine diet. Serve it with vegan crackers or crunchy vegetables such as carrots and cucumbers.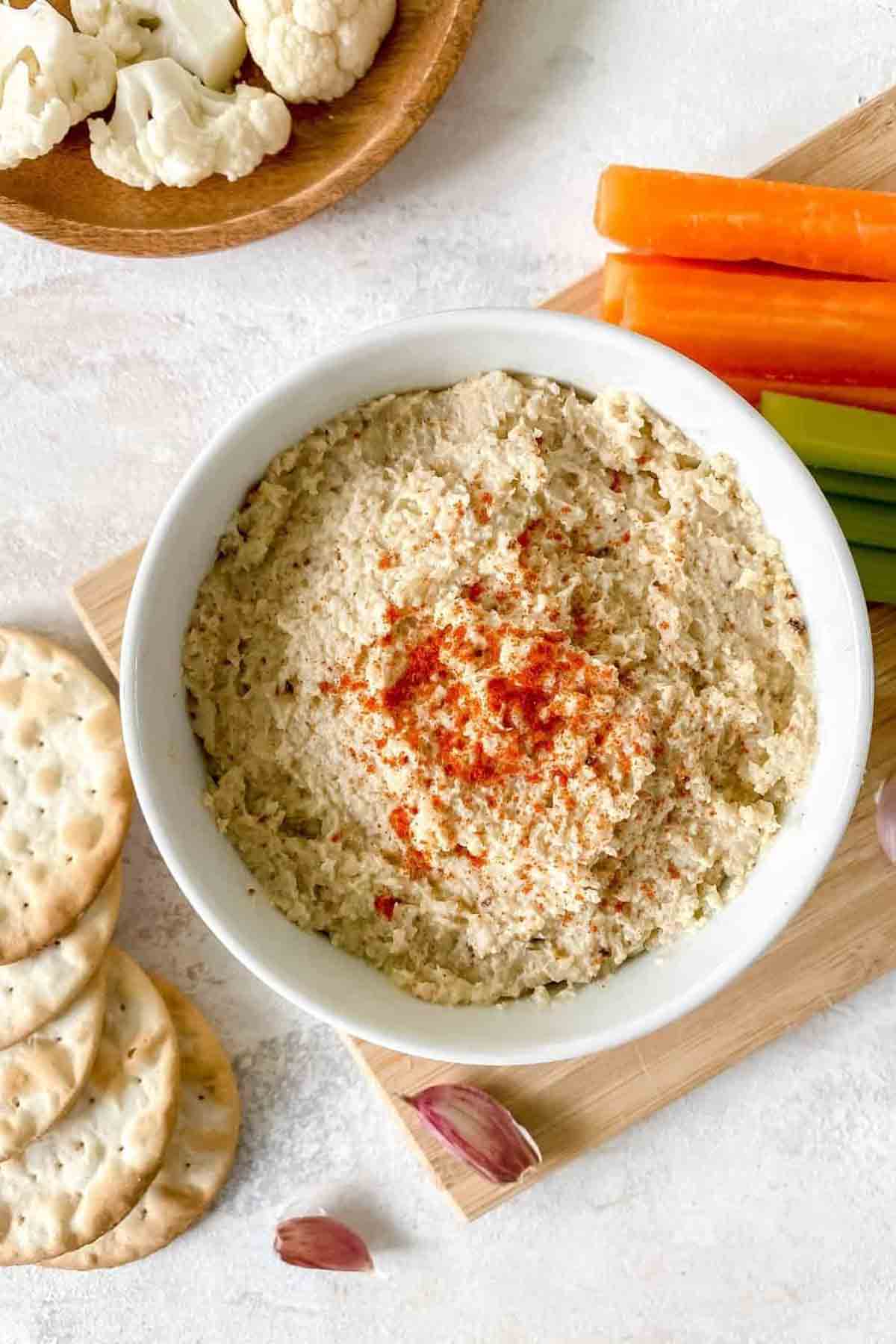 If you're looking for unique vegan picnic ideas, serve this bold, vibrant peperonata alongside some other antipasto such as olives or grilled artichokes. It's fresh, full of flavour and easy to make.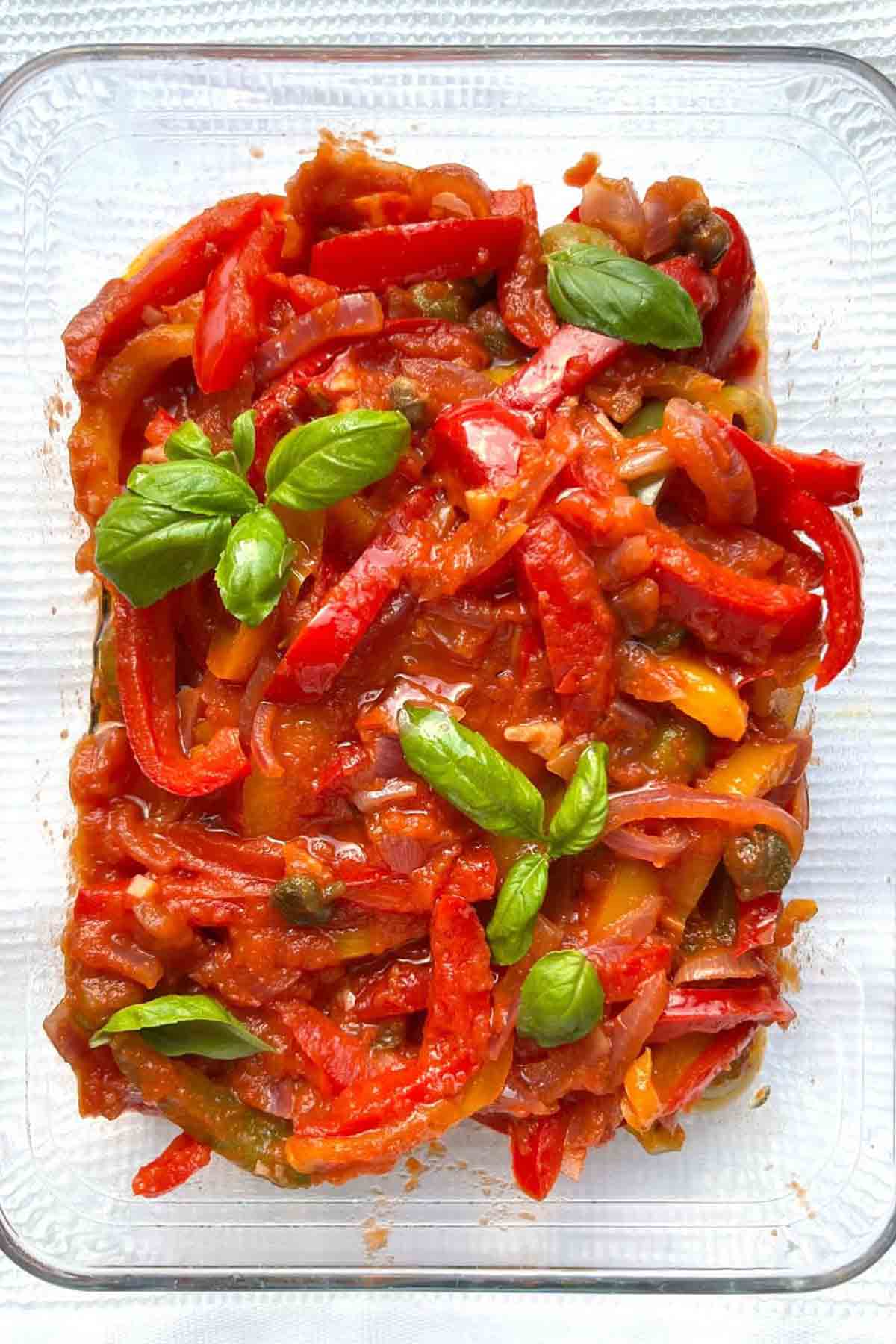 Contrary to popular belief, sushi can actually be vegan! This version is made with tofu and fresh vegetables- perfect for those who want to enjoy sushi without eating fish.
Sandwiches and wraps
Next up are the sandwiches and wraps. I couldn't make a vegan picnic recipes post without including these, could I?!
What says vegan picnic food more than these cute cucumber sandwiches? They're made with crispy sliced cucumbers, dairy-free cream cheese, fresh herbs and soft white bread.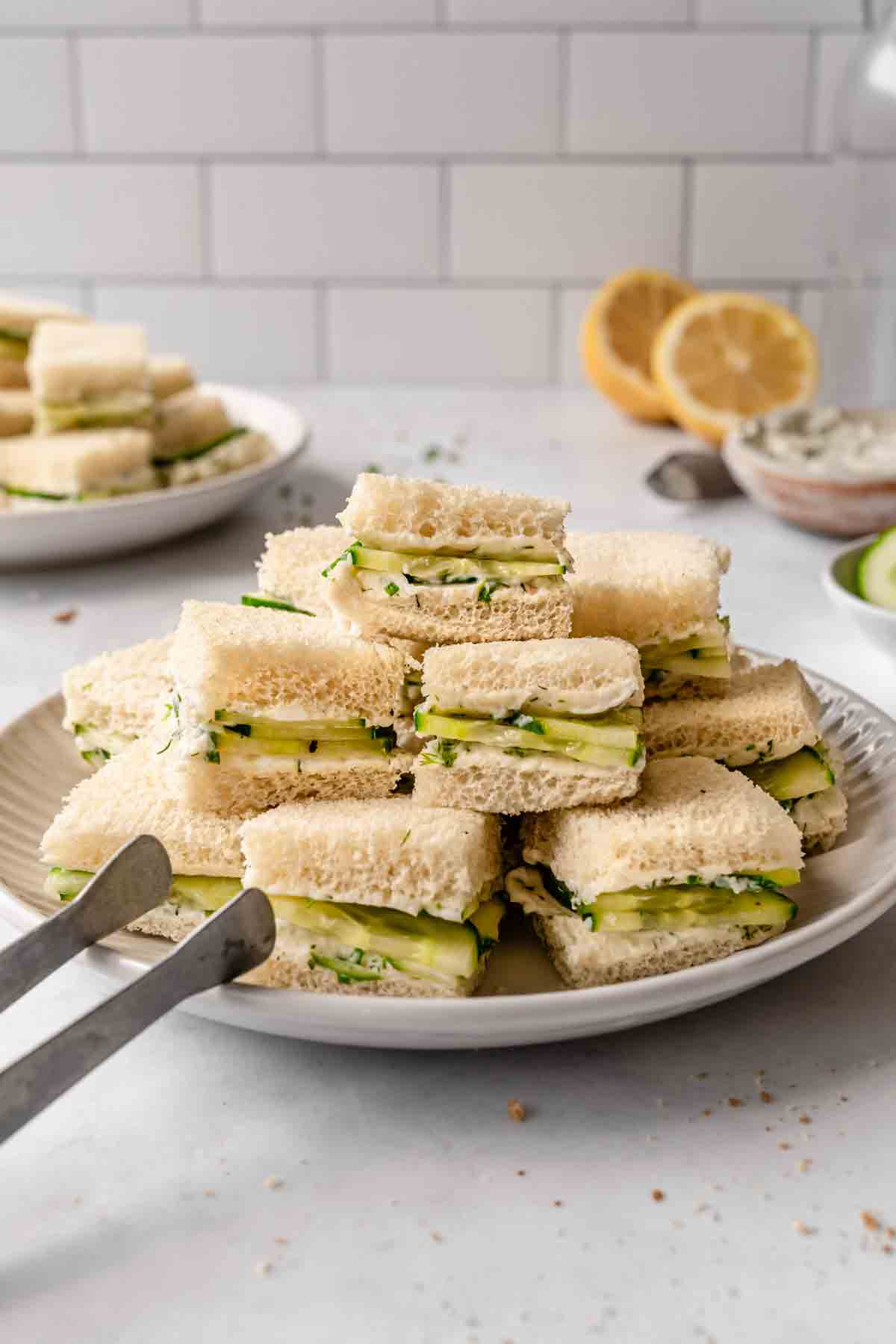 I know, I know… Vegan egg mayo?! The filling for these sandwiches is actually made from a mixture of tofu and spices to replicate the taste and texture of hen eggs. These take less than 10 ingredients and 10 minutes to make.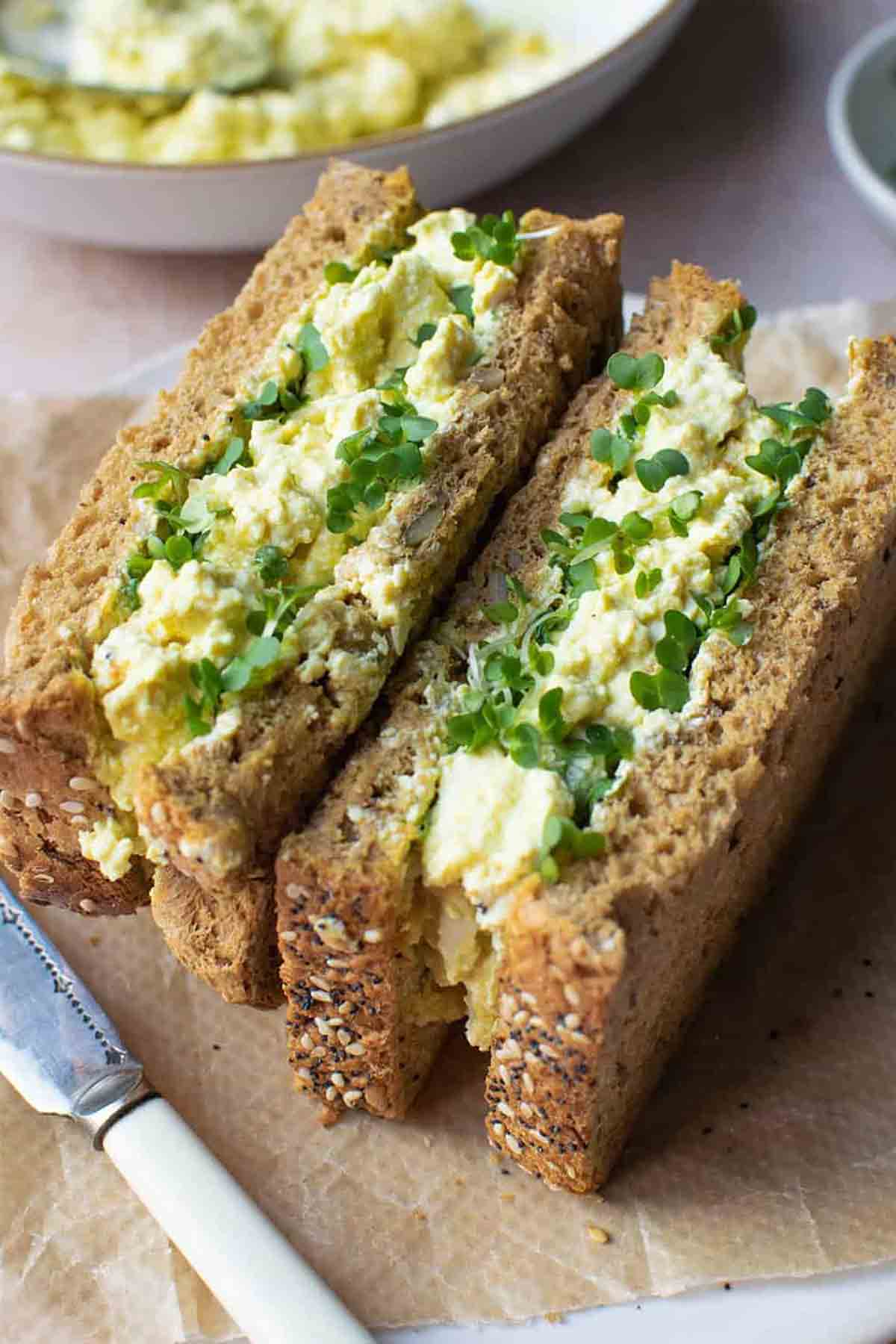 This seitan sandwich has over 46 grams of protein, with a rich, meat-like texture and tangy BBQ flavour. It's the perfect 'meaty' sandwich without the meat!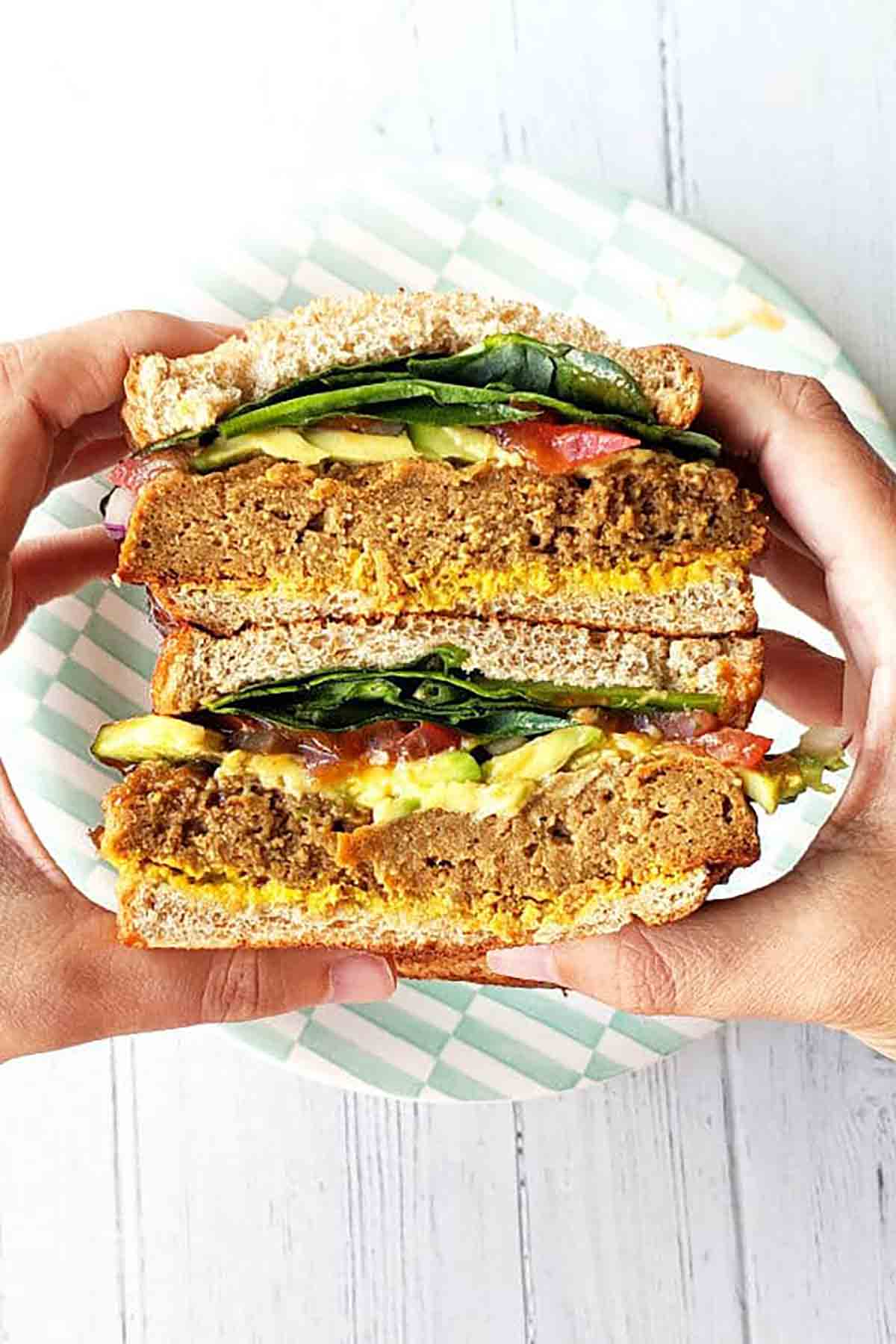 A delicious, chewy bagel sandwich packed full of wholesome ingredients. This is so quick and easy, taking just 15 minutes from start to finish.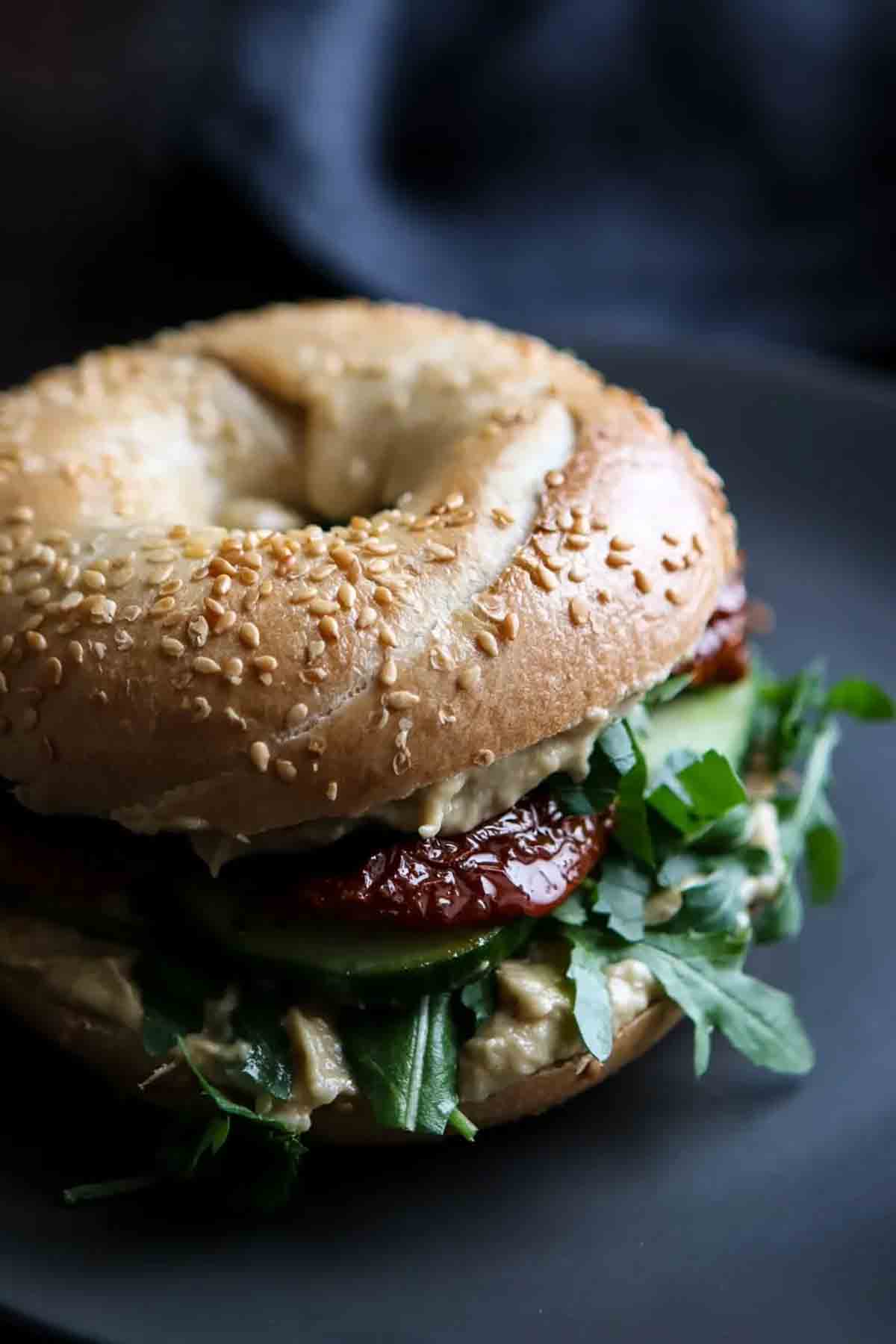 Crispy buffalo tofu, lettuce, carrots, avocado and homemade ranch come together to create the ultimate vegan wrap filling! Full of tangy flavours with a fresh crunch.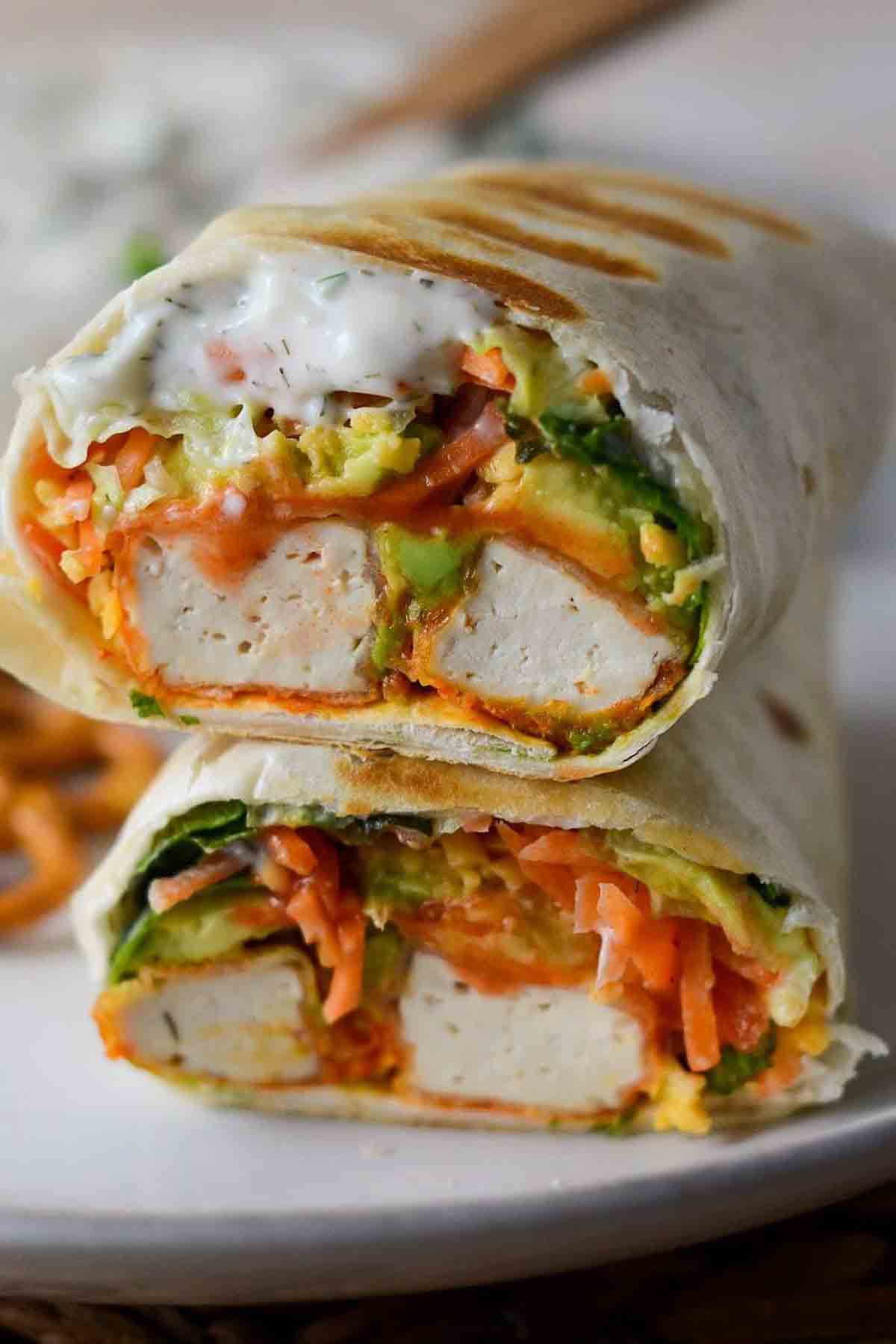 Salads
Next up are the salads, which are great for sharing. There are quite a few to choose from here and they all look incredible!
This sweet, vibrant salad is a brilliant vegan picnic idea. It's ready to eat in under 20 minutes and is full of summer flavours.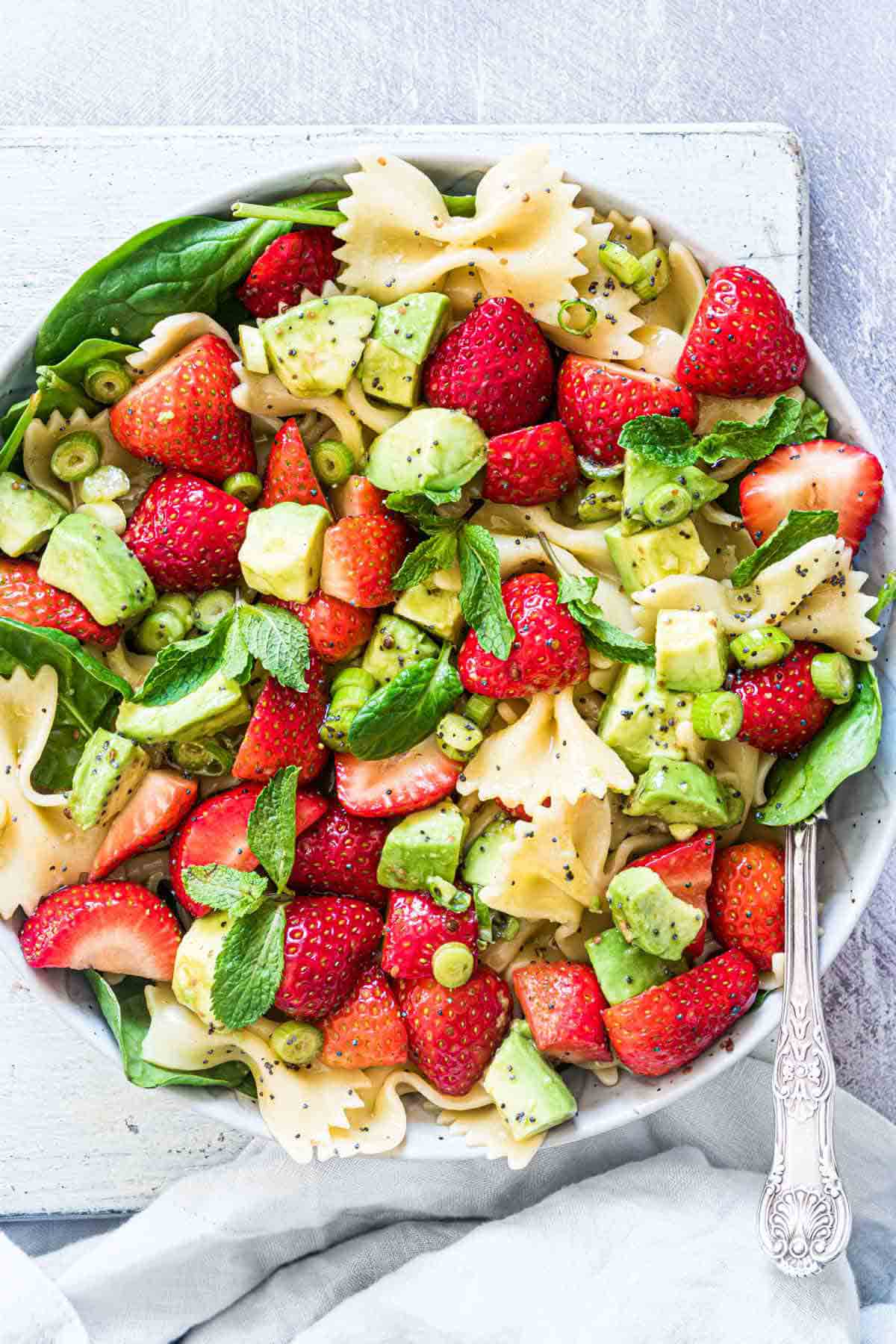 This healthy chickpea salad makes a great alternative to tuna salad. Eat it from the spoon or spread on sandwiches.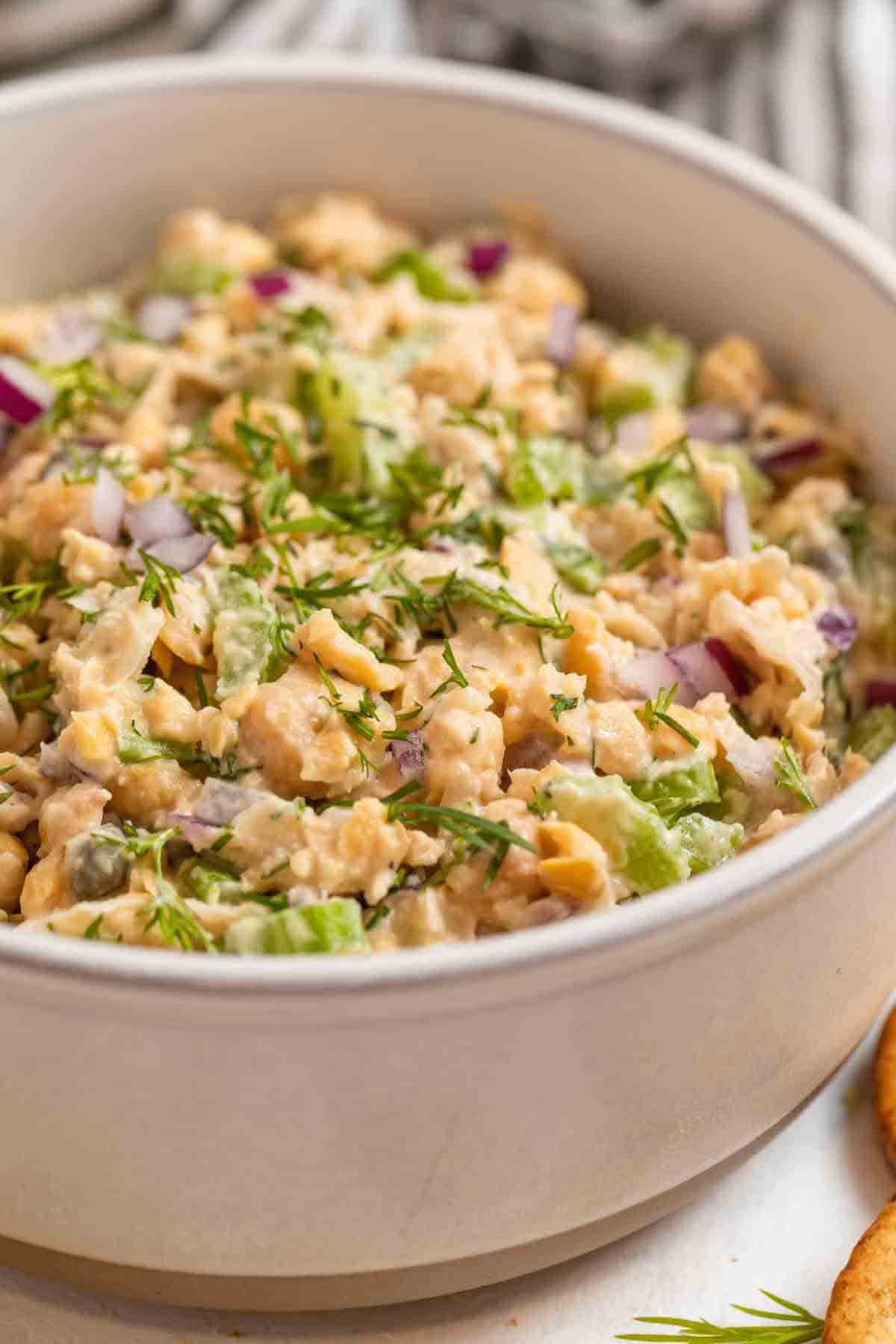 This delicious salad is made with elbow macaroni, carrots, celery, peppers, peas and a creamy garlicky sauce. It's the ultimate summer comfort food!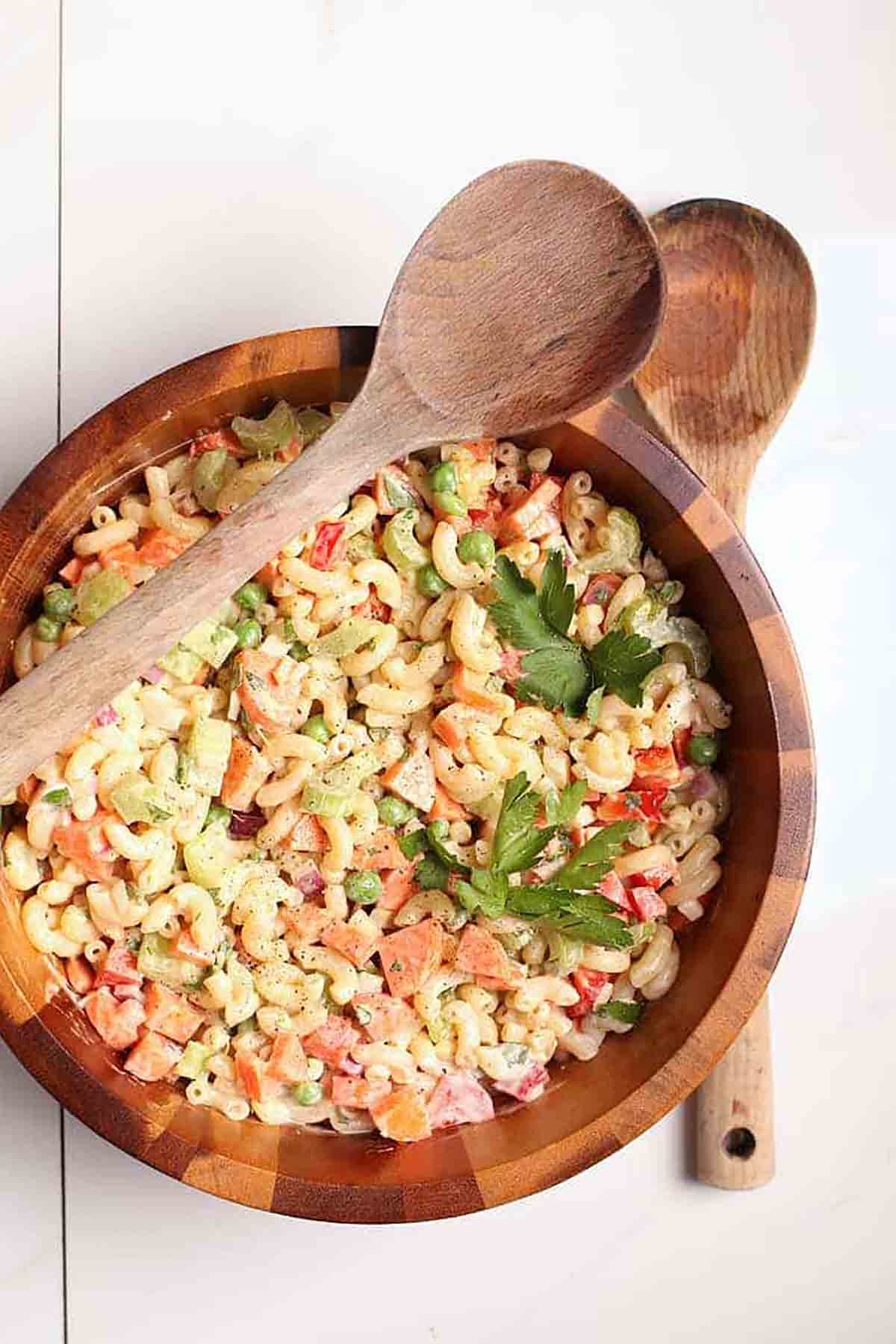 This pasta salad is with fresh and vibrant. It's the perfect way to repurpose pasta for a light, refreshing meal.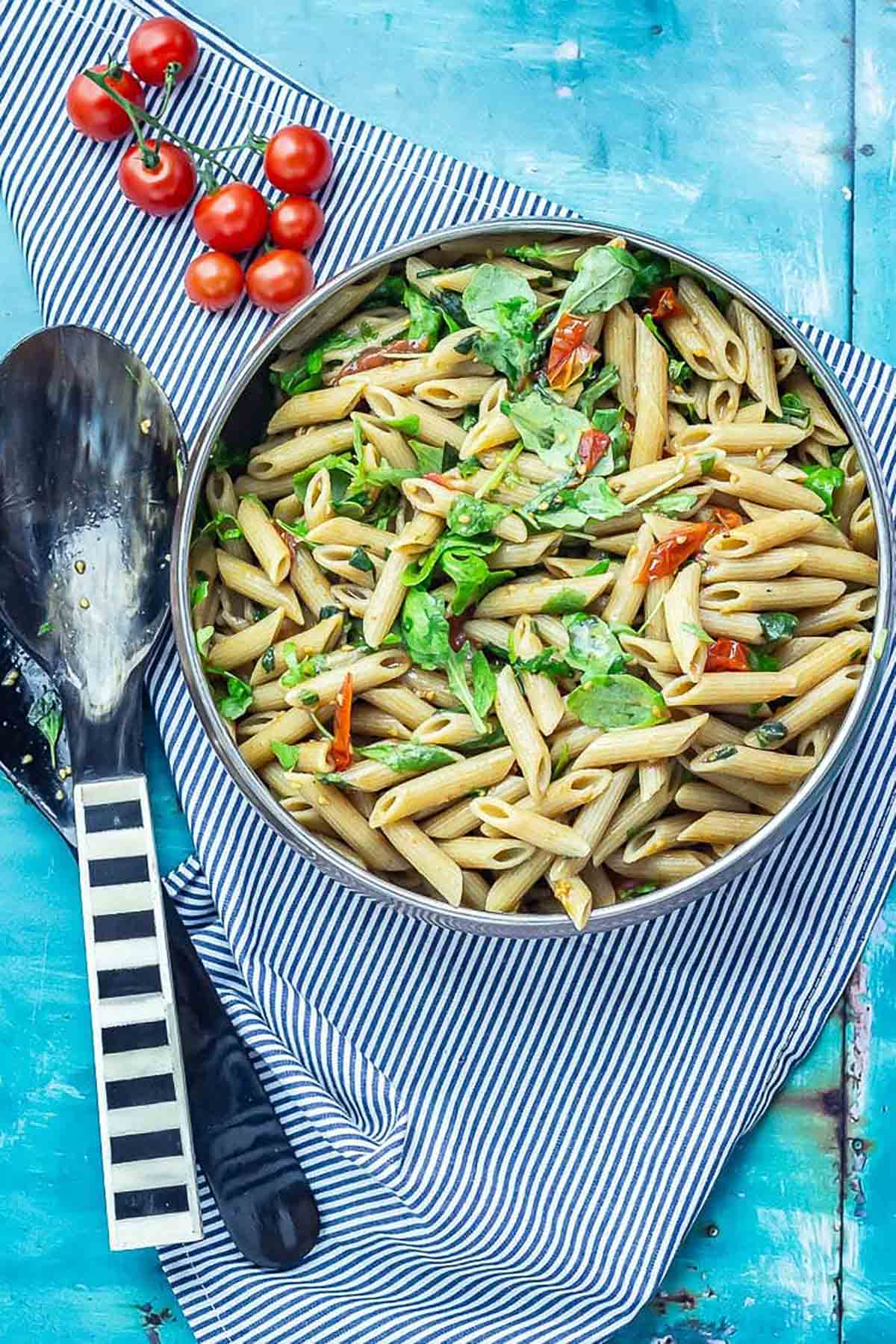 Use up your summer produce with this flavourful orzo salad. It serves 4-6 people so is perfect for sharing on a family picnic.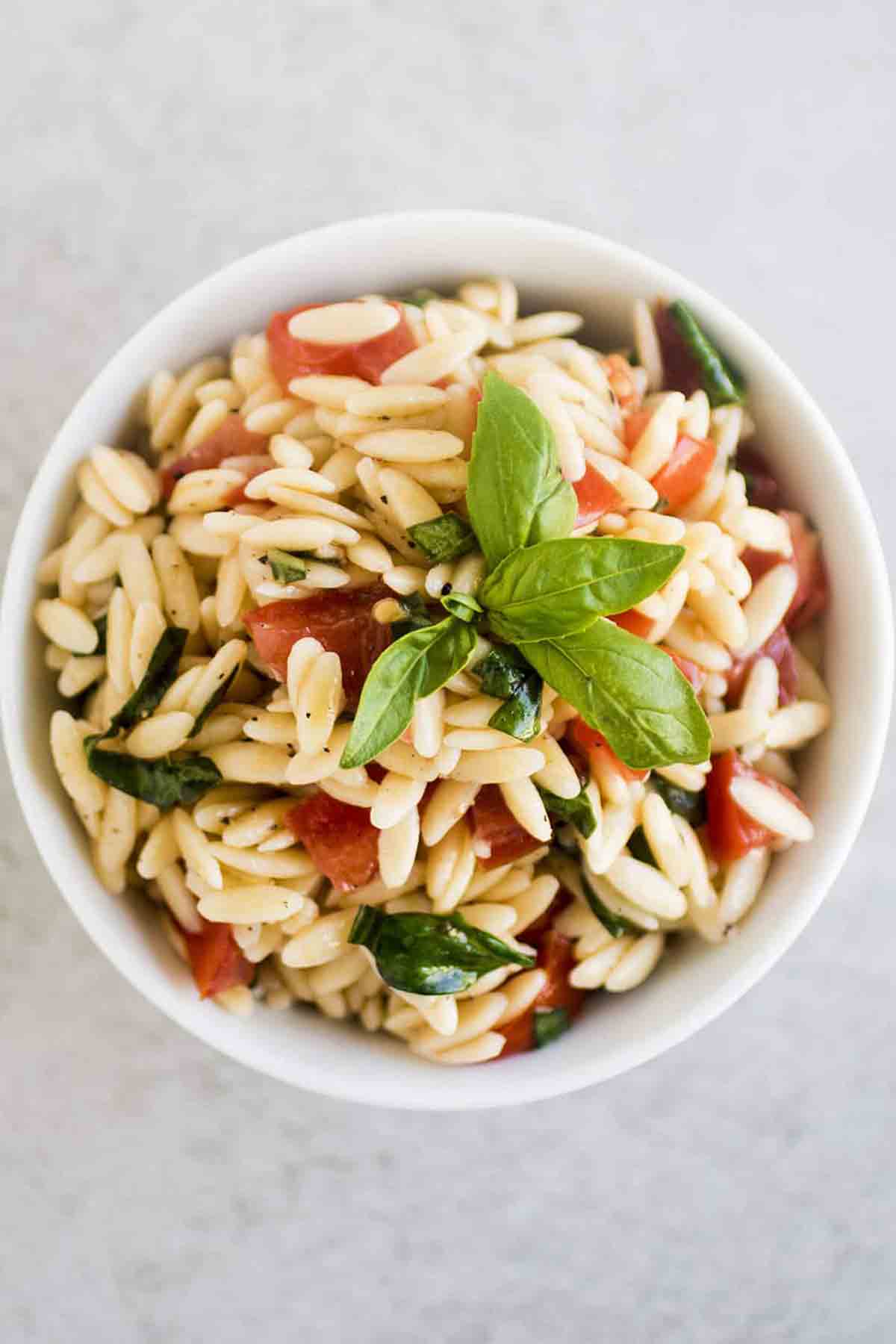 If you're looking for a potato salad without mayo, you'll love this vegan one! It can be served warm or at room temperature, depending on your preference.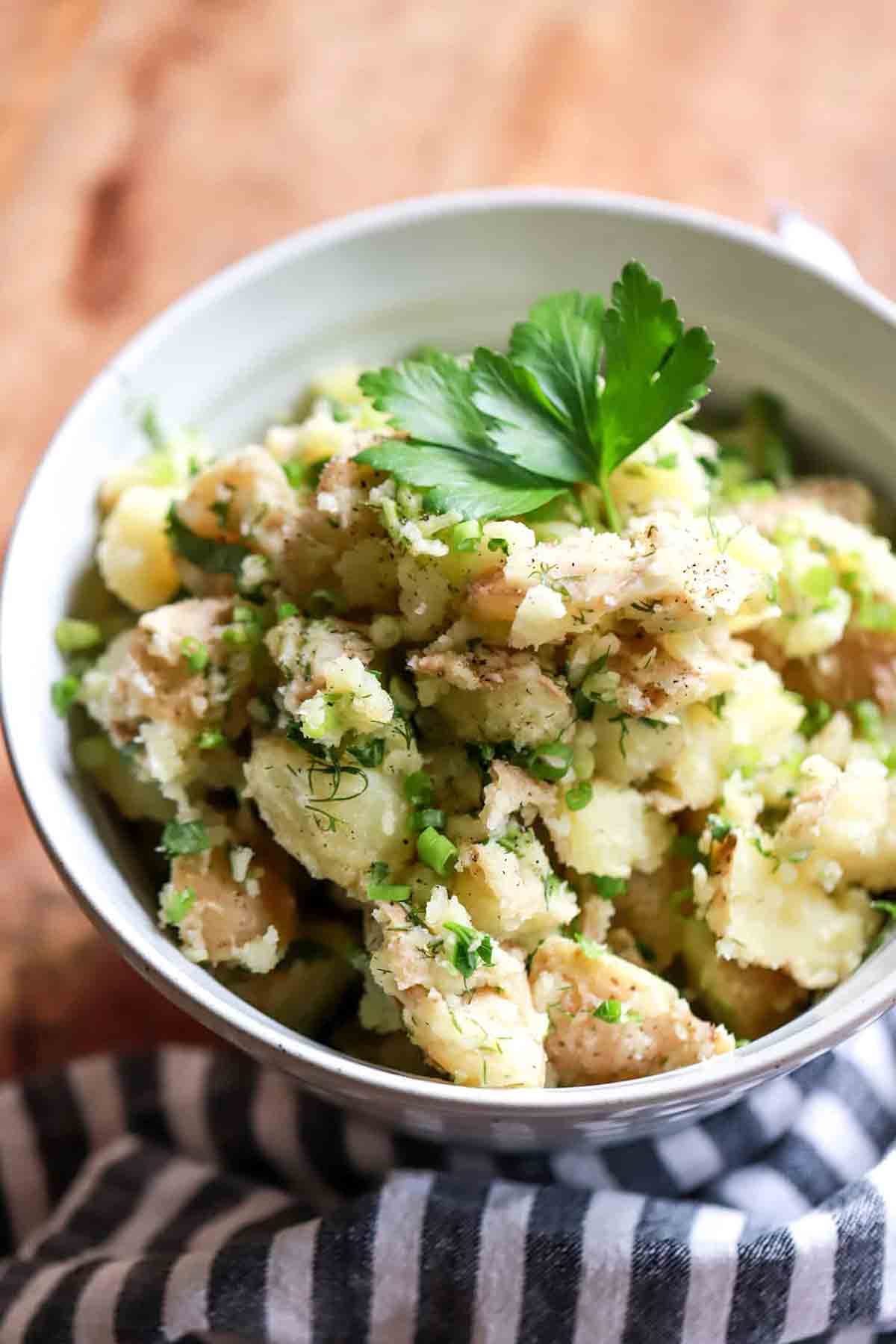 Sweet vegan picnic recipes
Now for the best part- vegan picnic DESSERTS! Being a dessert blogger, the sweet stuff is obviously my forte. I've picked some of my favourite portable desserts for you here.
Would you believe that these adorable macarons are made without eggs? They're an impressive, dainty dessert that pack perfectly for picnics.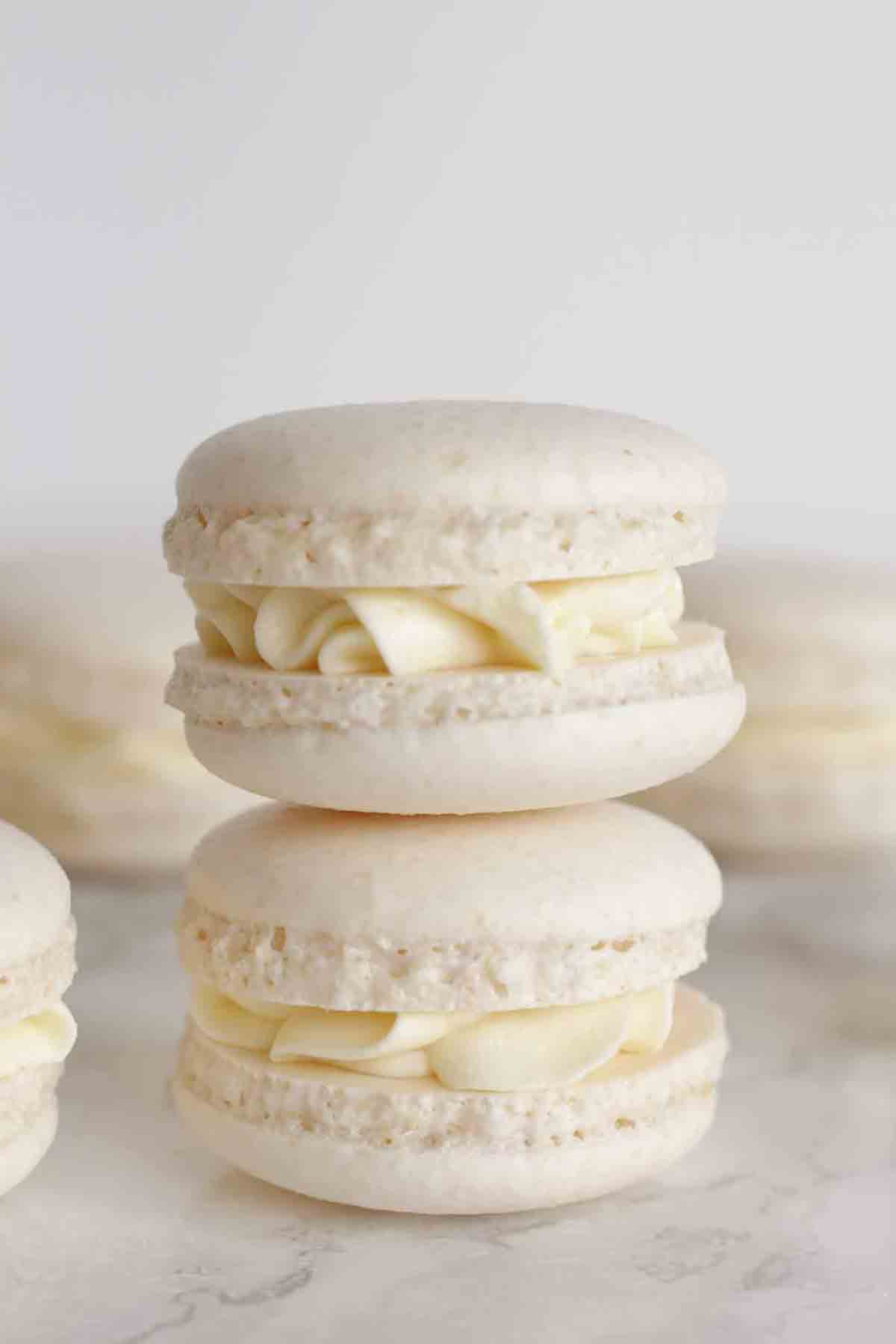 These taste just like regular lemon loaf cake but come in cute, bite-sized form. Great for spring and summer snacking.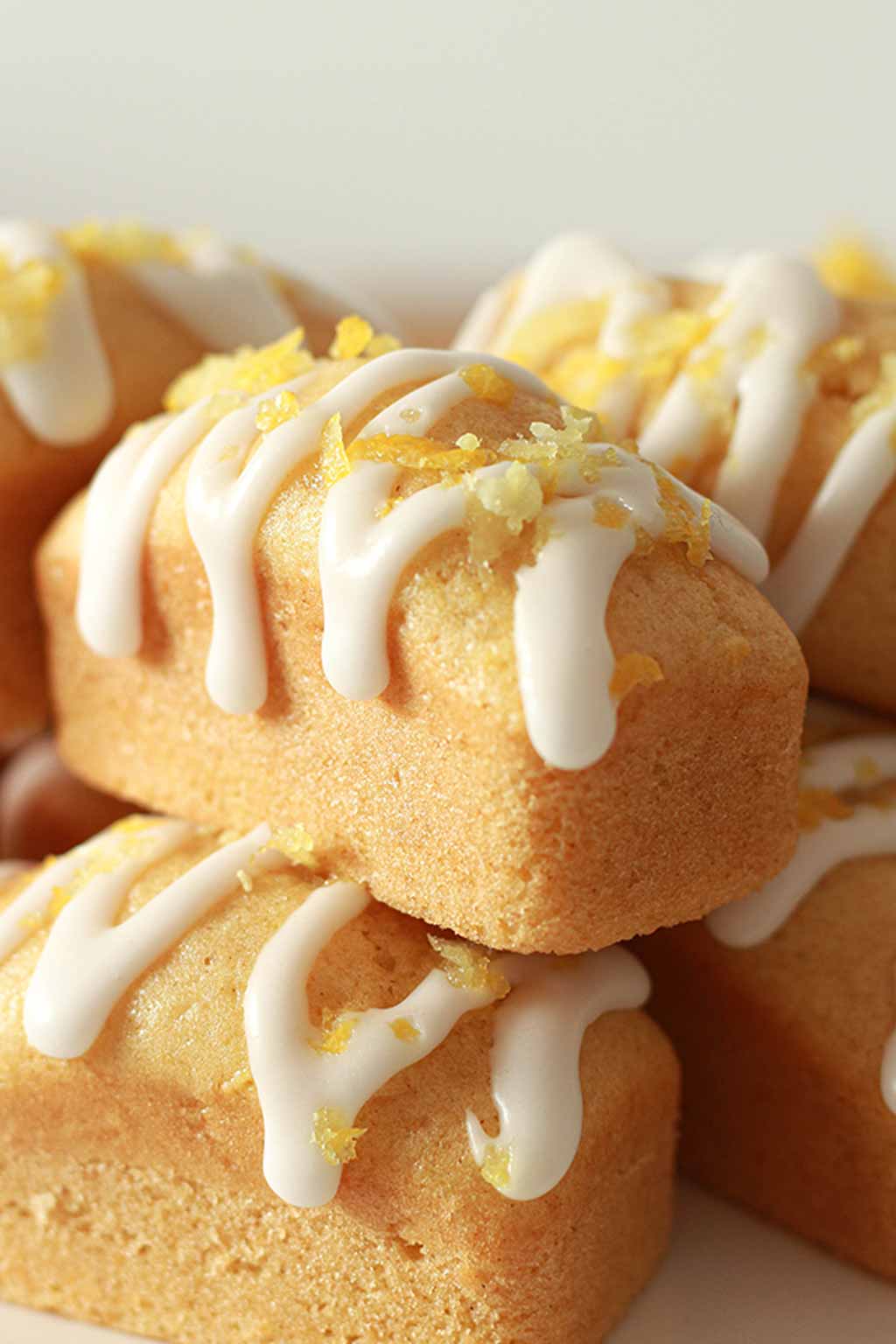 In my opinion, cinnamon rolls are such an underrated vegan picnic food! The ones pictured below are made with smooth Biscoff spread for an extra touch of decadence.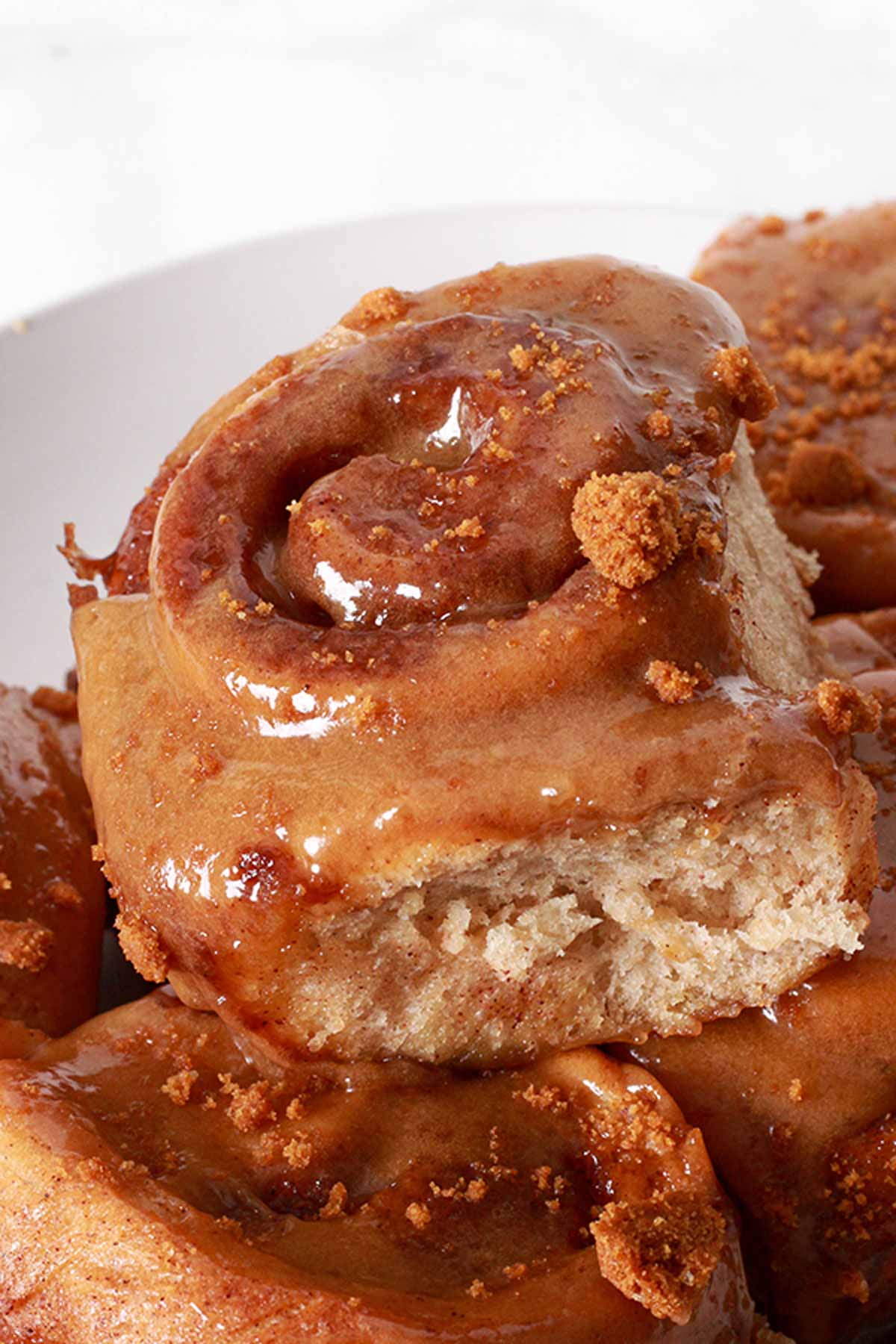 These brownies are one of my favourite desserts of all time! They are ultra rich and fudgy, and taste even better after a few days.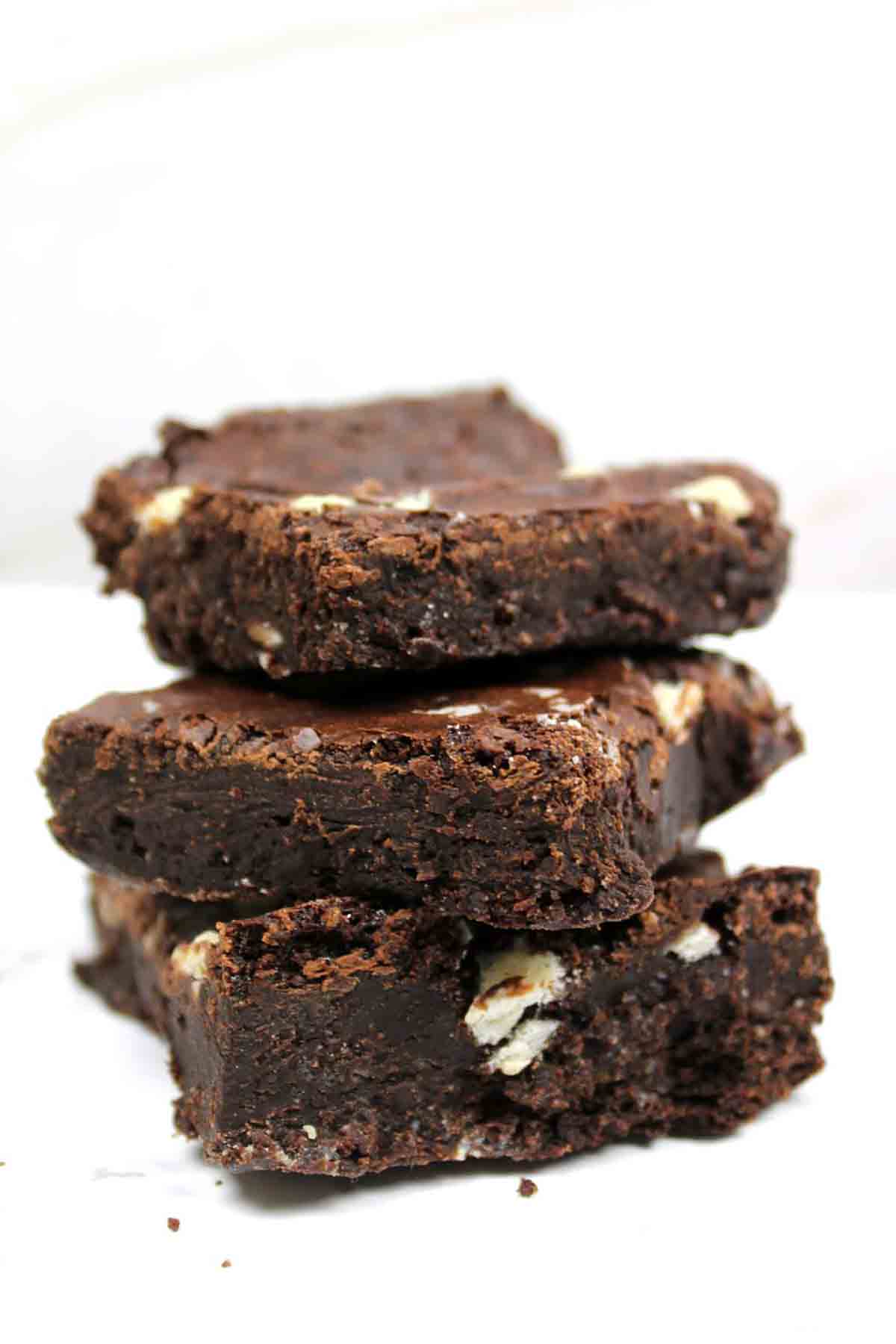 Rocky road makes the perfect portable dessert and keeps really well when wrapped in tinfoil. This version is packed with vegan white chocolate chips, mini marshmallows, pretzels, popcorn and biscuit pieces. Yum!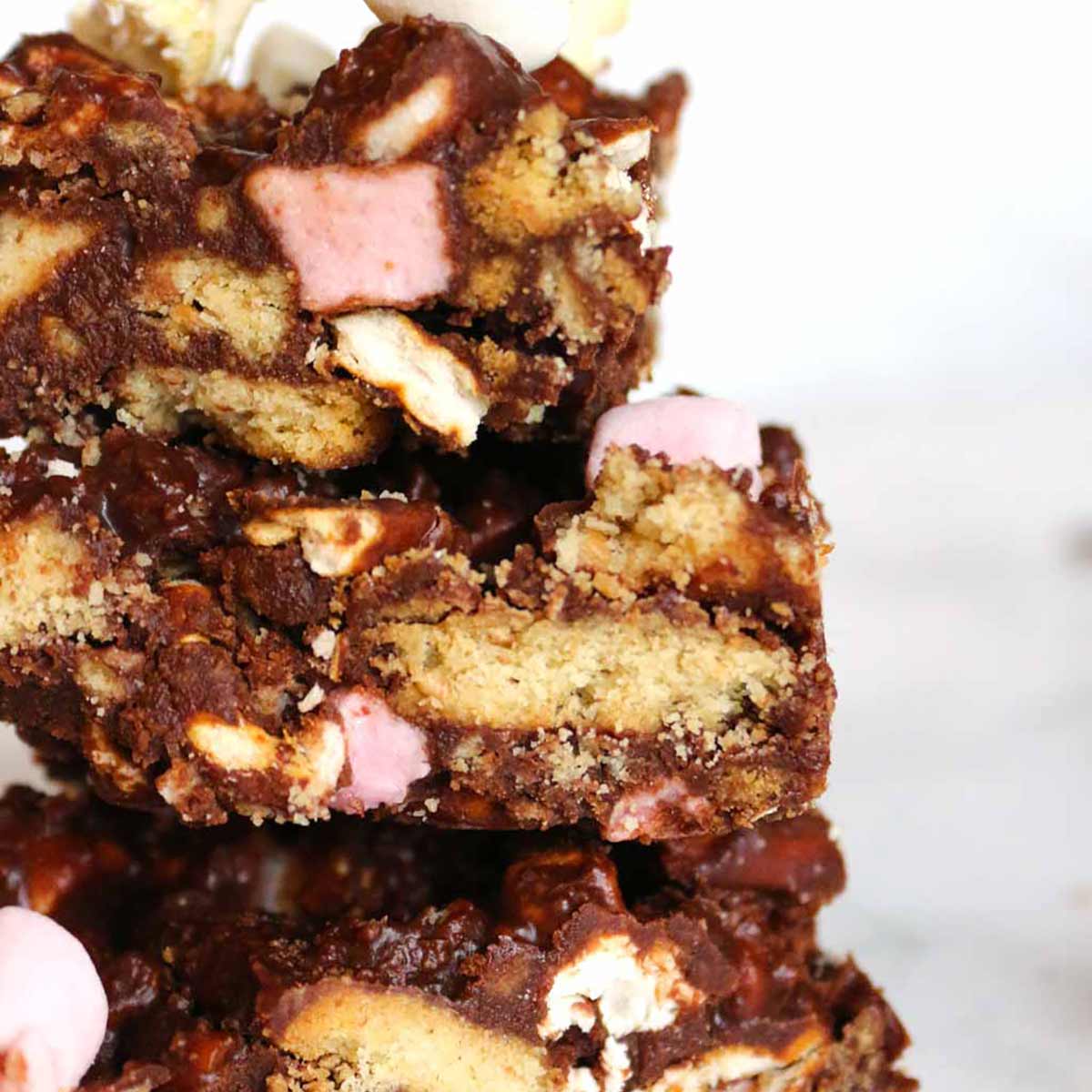 Fancy a fruity dessert? These coconut and lime cupcakes are just the thing. Light, fluffy cupcakes topped with homemade coconut buttercream, lime zest and desiccated coconut.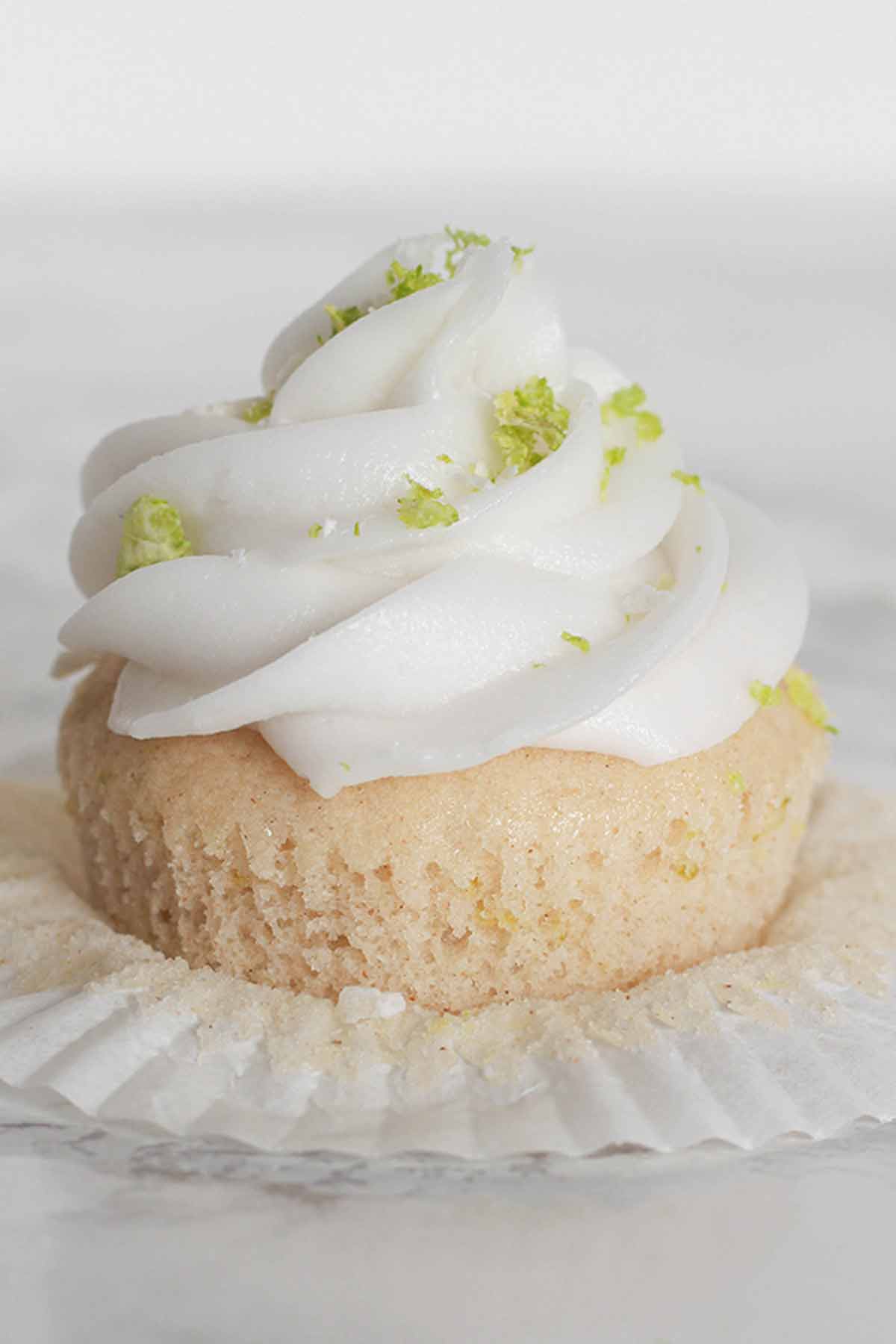 Soft carrot cupcakes topped with dairy-free cream cheese frosting. A classic dessert that everyone can enjoy.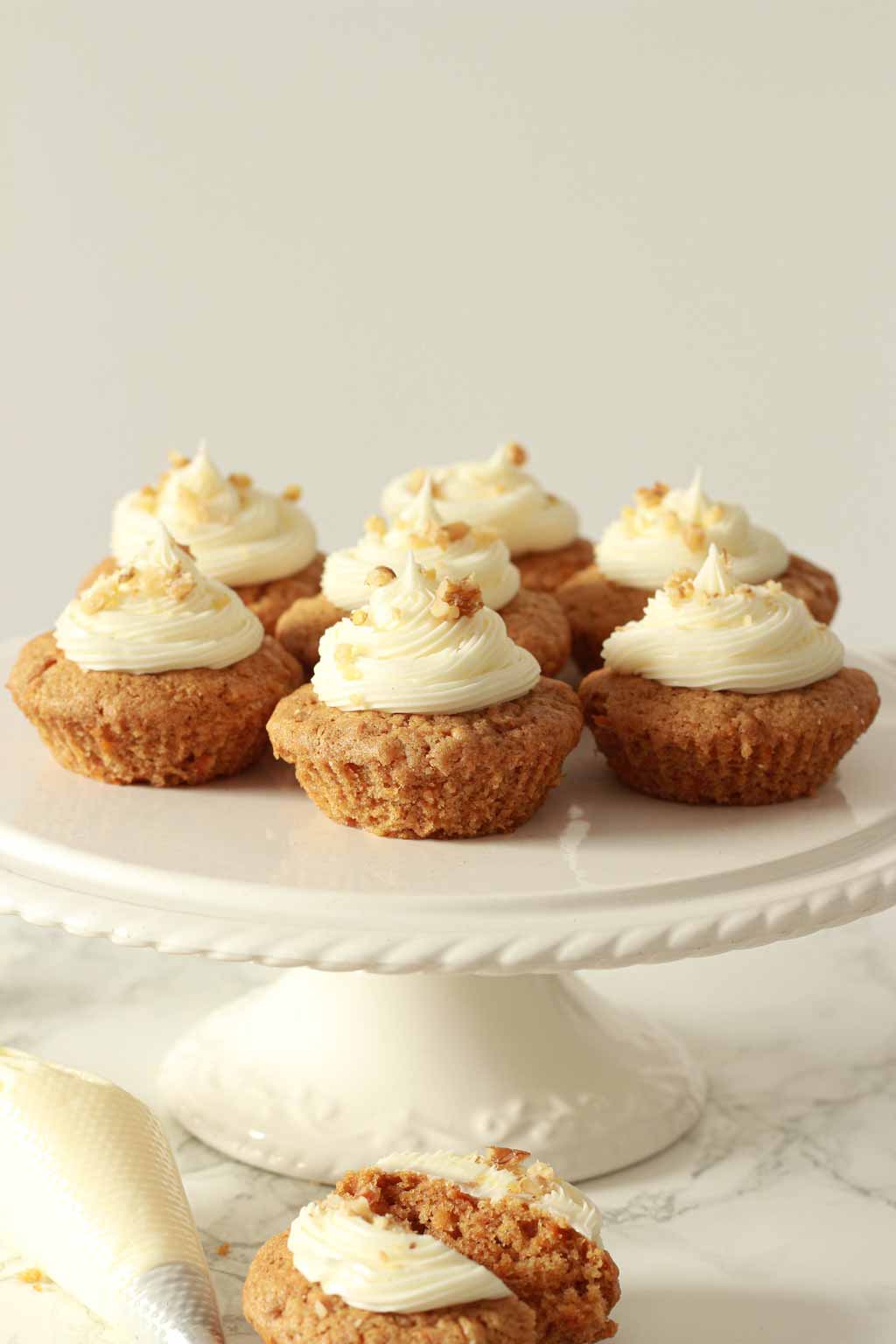 Soft and chewy vegan cookies packed with orange flavour. These are so easy to make with very simple and minimal ingredients.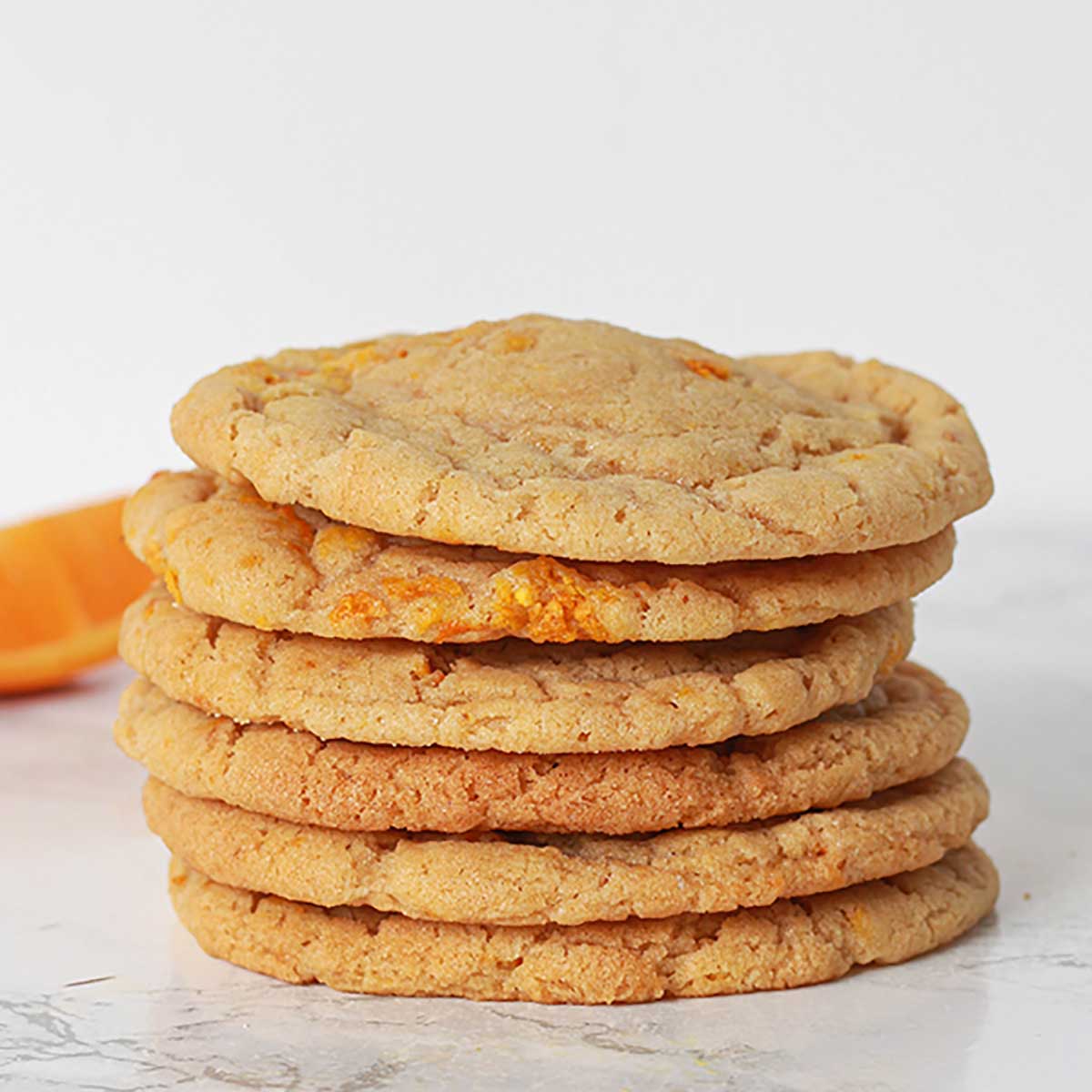 Tall, bakery-style muffins filled with fresh, juicy blueberries. These are always a great go-to sweet snack.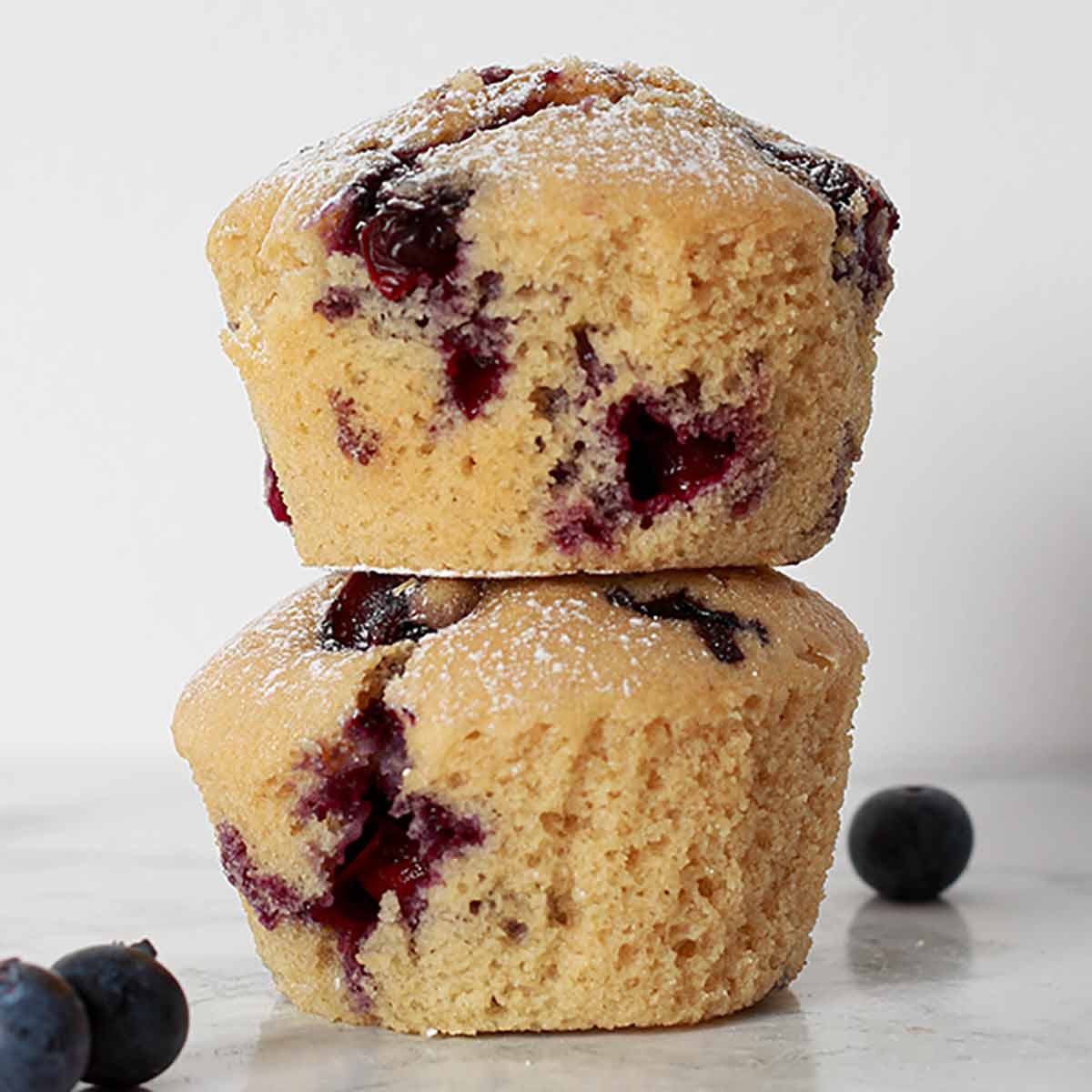 These gooey, chewy golden syrup flapjacks are sure to be popular with kids. They can be made with just 4 ingredients and are ready to eat in less than an hour.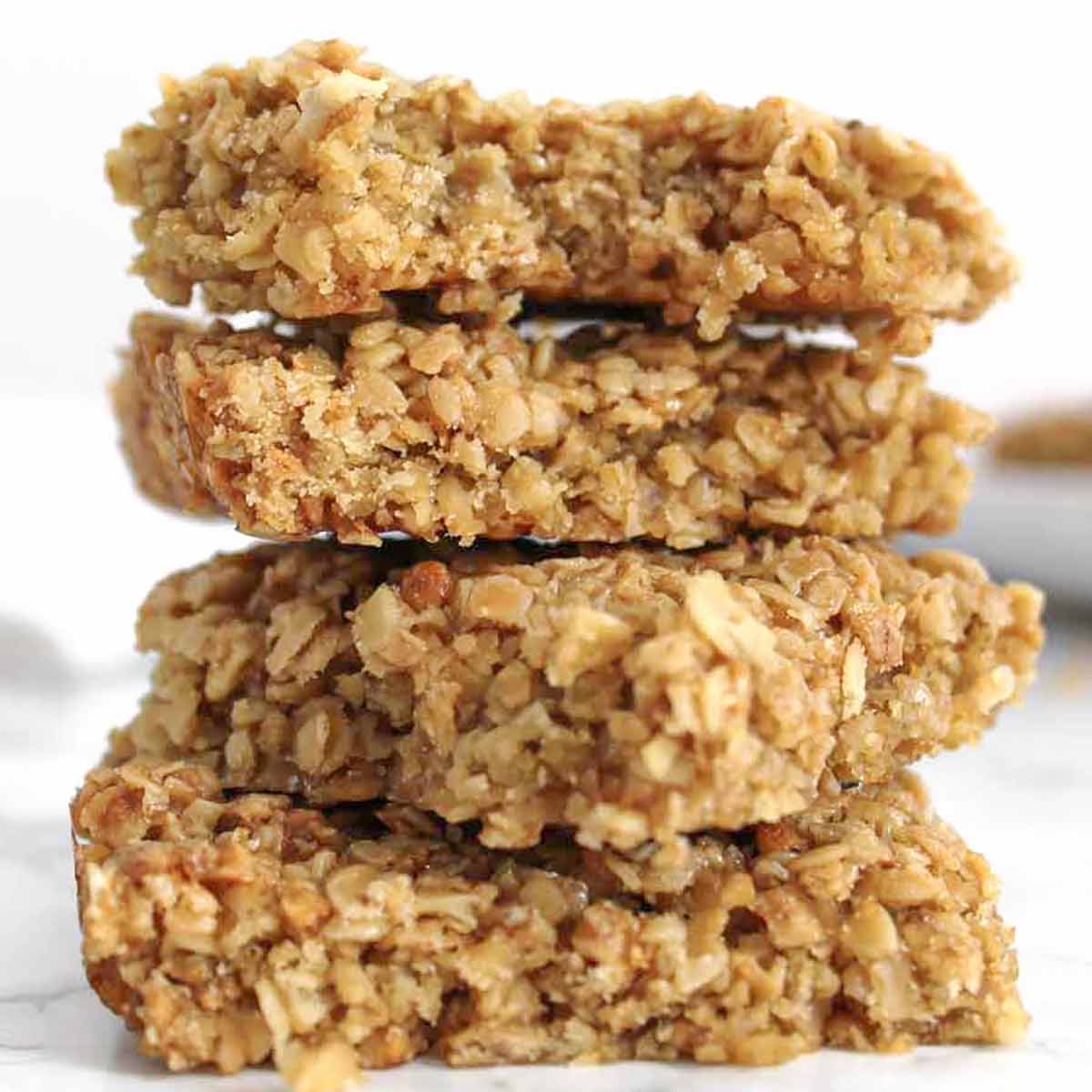 Try these protein balls if you fancy a healthier dessert for your picnic. They're made with wholesome ingredients and flavoured with maple syrup and cinnamon.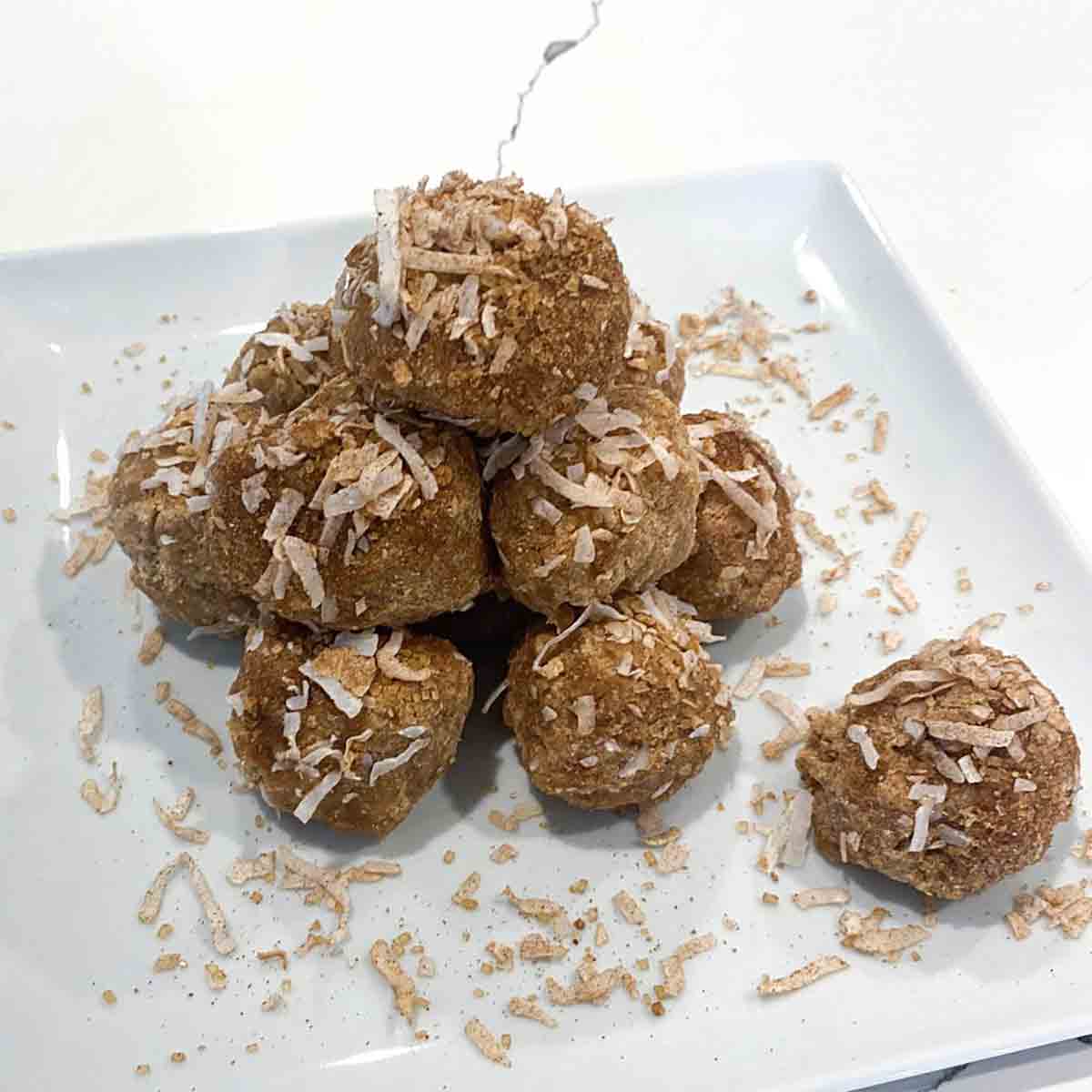 If you've been missing Rice Krispie treats since going vegan, you can make your own at home! This recipe uses vegan-friendly marshmallows and margarine, making them free from gelatine and dairy.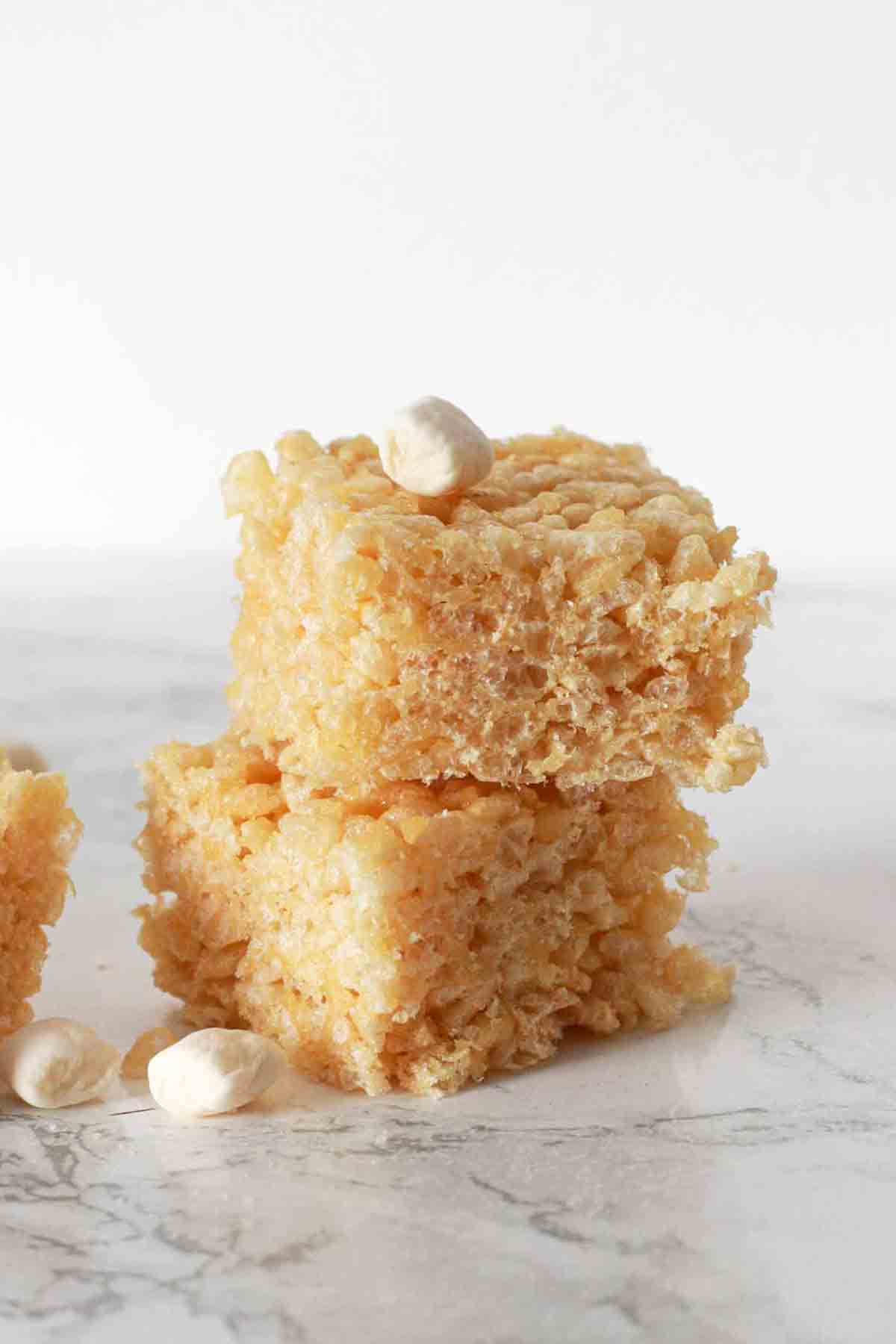 Buttery shortcrust pastry crusts are paired with creamy vegan lemon curd to make these adorable tarts. A delicious summery treat that everyone will love.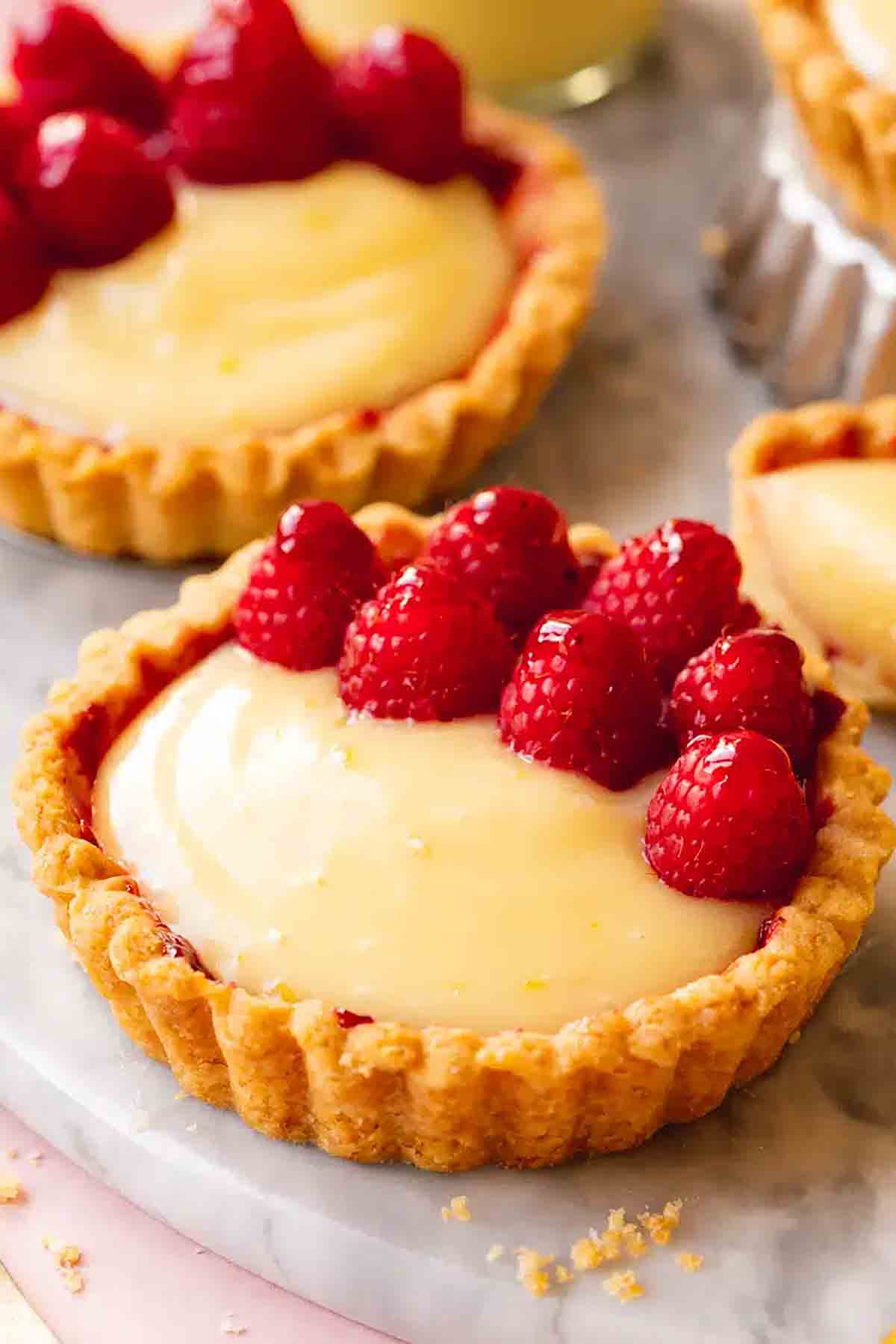 These squares are one of the tastiest vegan picnic ideas you'll try! They have a cakey base, a tangy pineapple filling and a toasted coconut topping. The flavours taste wonderful together and taste like a fruity tropical dream.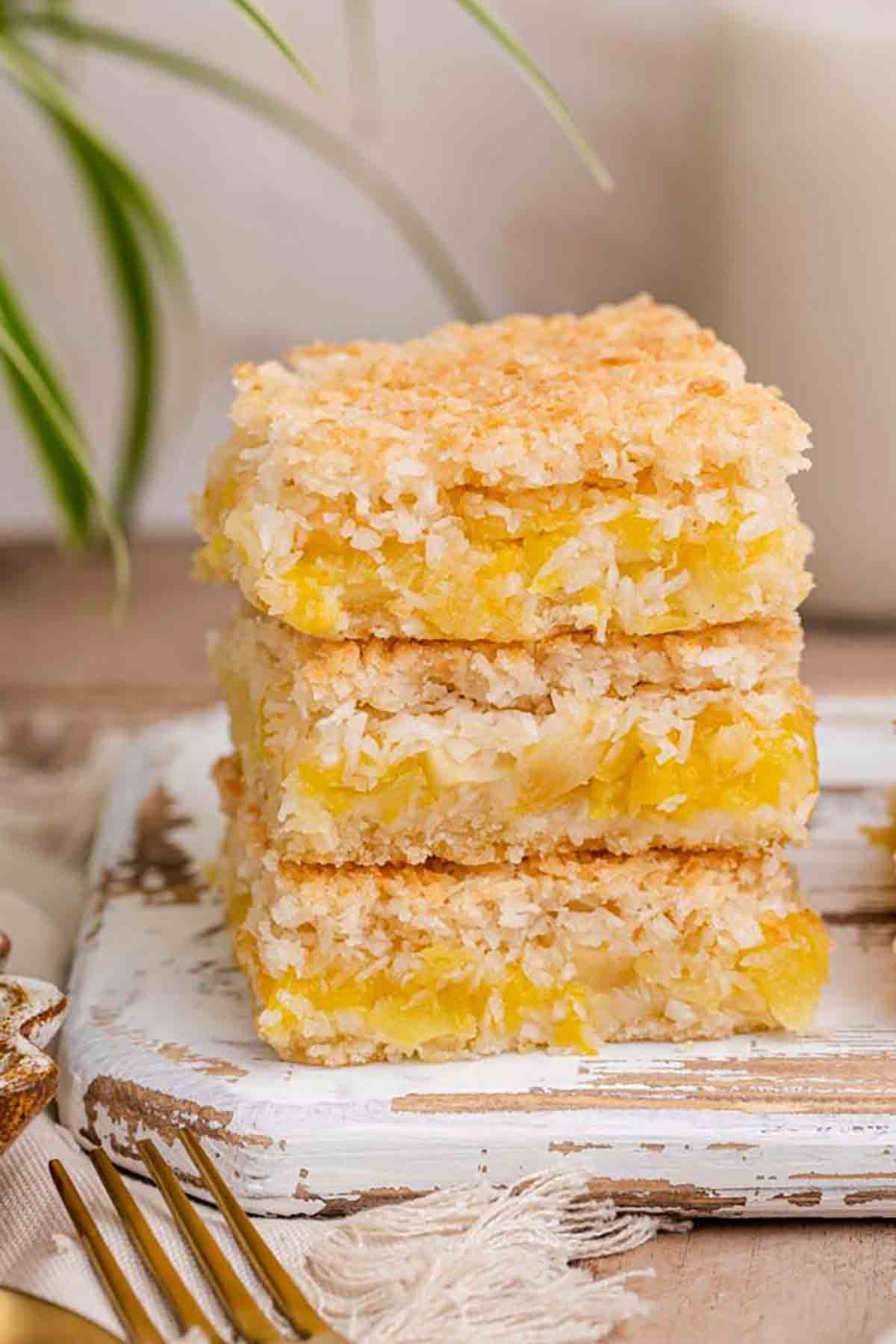 This fruit dip is made with dairy-free cream cheese for a thick, creamy texture. Whip it up in 10 minutes and serve with your favourite fruits.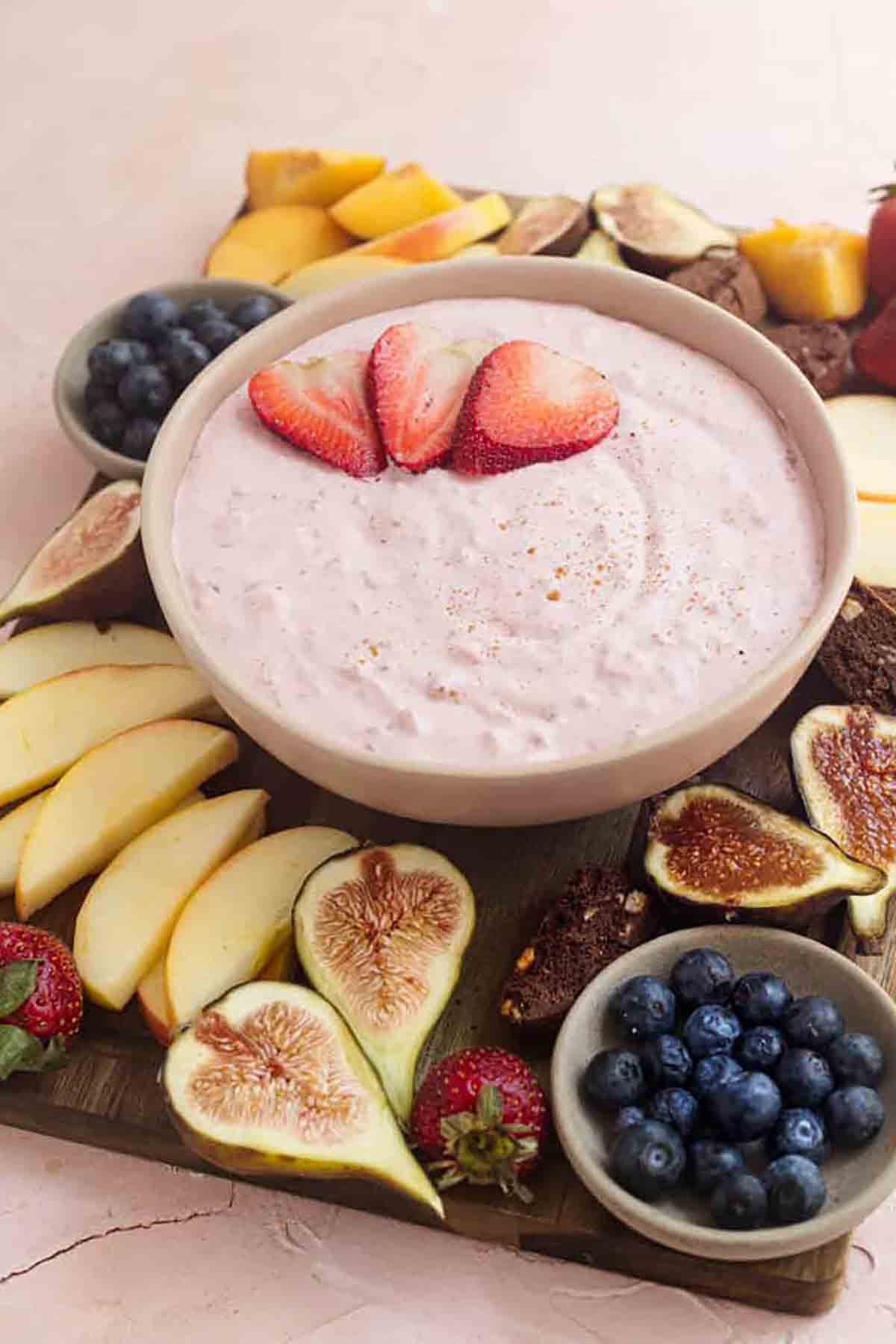 Layers of crispy filo pastry filled with sweetly spiced chopped nuts and a sticky sugar syrup. This keeps really well outside of the fridge so is perfect for picnics.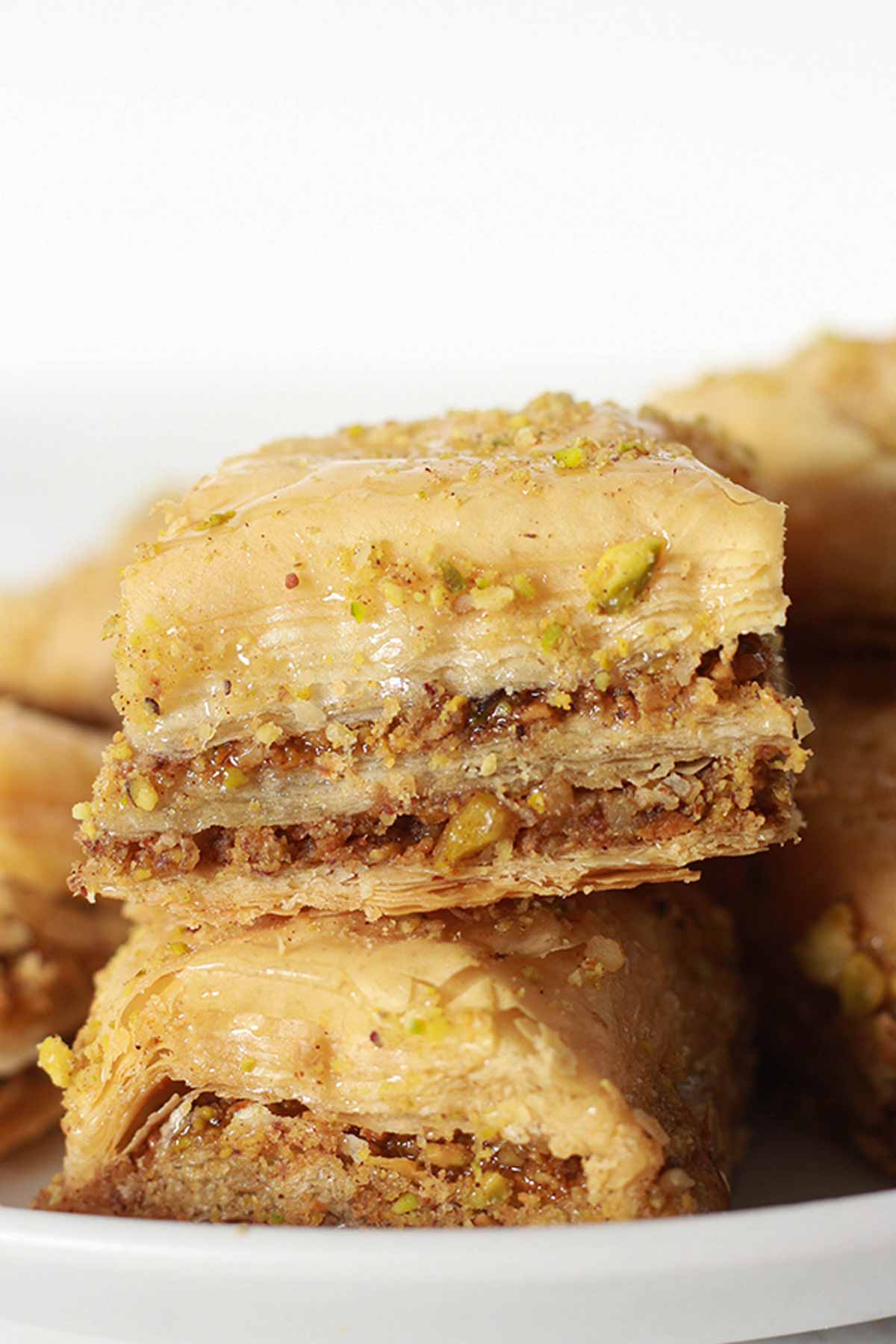 That's all for now! I hope you like these vegan picnic recipes. If you find this post useful, please share it with a friend using the share buttons on this page. Enjoy! xo

35 Vegan Picnic Recipe Ideas
The best vegan picnic ideas for summer gatherings, including sweet and savoury recipes.
BakedByClo is a participant in the Amazon Services LLC Associates Program, an affiliate advertising program designed to provide a means for sites to earn advertising fees by advertising and linking to Amazon.com. This site may contain some of these links to Amazon.com & other affiliate programs. If you make a purchase through one of those links, BakedByClo will receive a small commission from the purchase at no additional cost to you.