The Best Vegan Cream Cheese For Baking
Wondering what's the best vegan cream cheese for baking? There are many options to choose from but this post will tell you everything you need to know!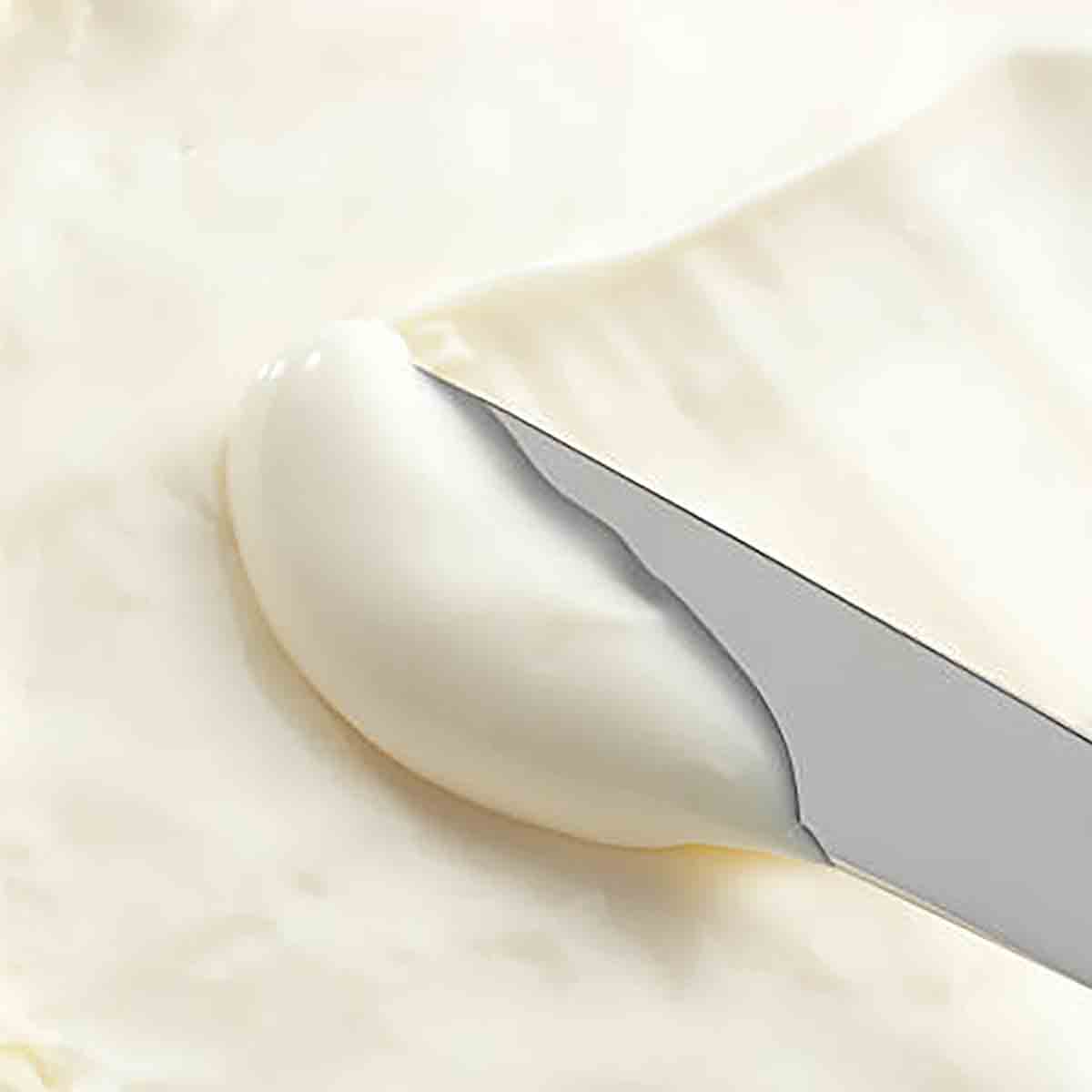 If you've been vegan for any length of time, I'm sure you are very familiar with *vegan cheese*.
A lot of people say that cheese is the one thing that stops them from making the full transition to veganism because they can't find one that they enjoy. And while I was never much of a cheese lover, I do understand that some vegan cheeses might put one off a vegan lifestyle. Because this is a baking blog, I rarely use 'regular' cheese alternatives in my recipes but I do use cream cheese quite often.
When I first went vegan, I used a supermarket own brand cream cheese to make a cheesecake filling and I was not impressed. The taste and texture was nothing like the dairy-based version I was used to. Luckily, there are so many more options nowadays, so I thought I'd create this post to help those who may be wondering which vegan cream cheese is best for baking.
Reading the reviews of many vegan cream cheese varieties, I noticed that people tend to complain that some of them are either bland or taste 'like plastic'. Bland cream cheese might not sound great for spreading on a bagel but it can actually be be quite a good thing when it comes to making vegan desserts. If you've ever had dairy-free cream cheese that smells/tastes strongly of coconut or soy then you'll know what I mean. I doubt anyone wants their desserts to taste like that (or plastic for that matter, LOL).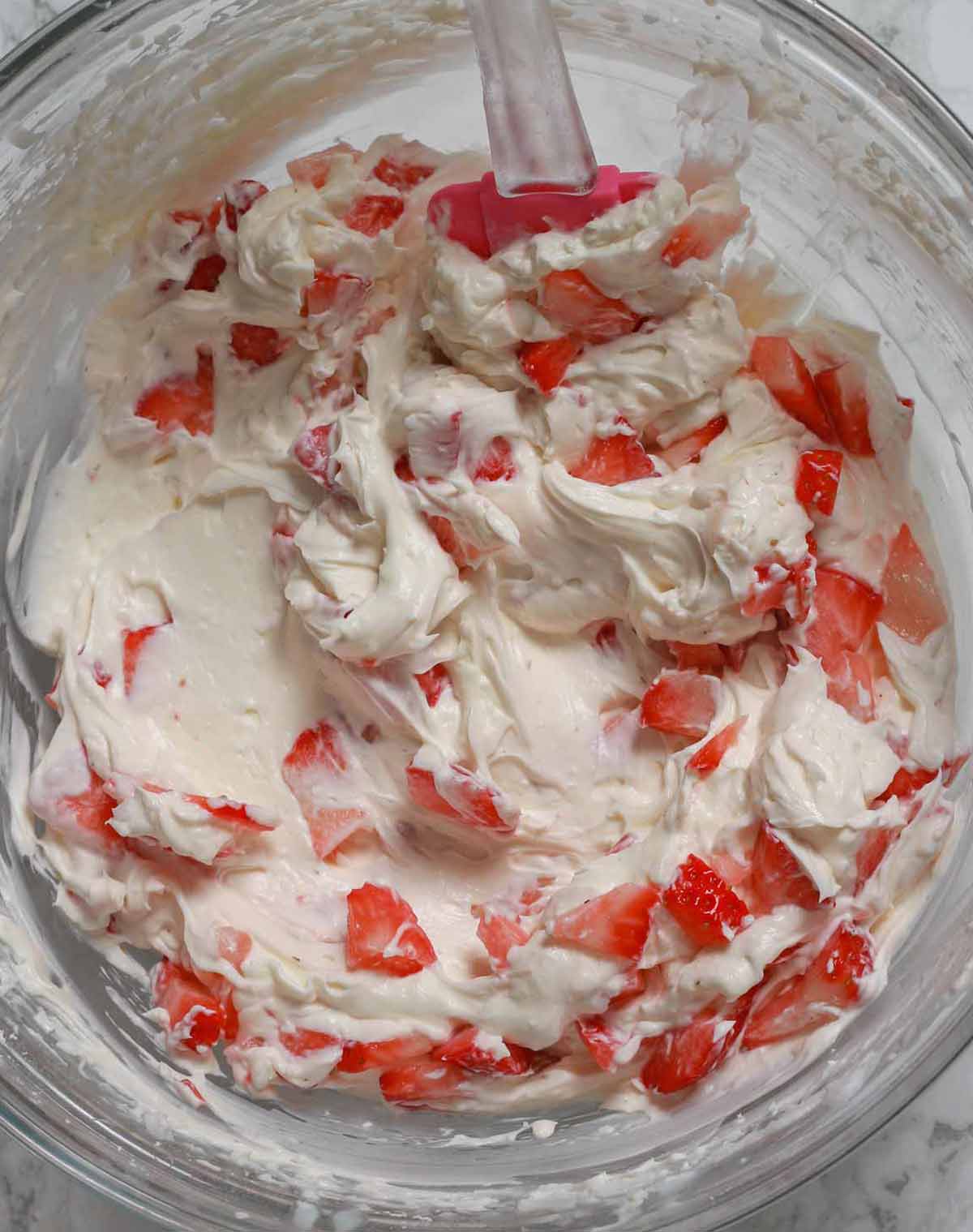 Most popular vegan cream cheese brands
Let's take a look at some of the most popular brands of dairy-free cream cheese in the UK. I've listed the main ingredient and the price for each one, plus where you can buy it.
A coconut oil based cream cheese, priced at £2.75 for 200g. It's easy to find in most large UK supermarkets- Tesco, Sainsbury's, Asda, Morrison's, Waitrose and Ocado.
This is an almond and oat based cream cheese that's priced at £2.75 for 150g. It's available to buy from Tesco, Sainsbury's, Asda & Morrison's.
This oat based cheesy spread is priced at £2.05 for 150g. You can buy it from Tesco, Ocado and some Sainsbury's stores.
This almond-based spread is around £2.75 for 150g. You can find it in some Sainsbury's, Waitrose and Marks & Spencer's stores, or on Ocado.
This is a coconut oil based vegan cream cheese. I couldn't find a current online price for this one but it comes in a 255g tub. According to their website, you can buy it from Ocado, Sainsbury's & Waitrose stores.
Supermarket own brands
I am not going to lie, the supermarket own brand dairy-free cream cheeses that I've tried are not nice (in my opinion). They tend to be watery, needing to be stirred before use, and have a strong, processed smell and flavour.
However, they are a bit cheaper than the branded versions and everyone's taste buds are different, so if you'd like to try them out, here are the options available from the UK supermarkets:
*I must say that a few readers have told me they've used Sainsbury's cream cheese in vegan cheesecake with good results. It sets well texture-wise but because of the taste, I think it would work better in something like a chocolate cheesecake, where the flavour can be disguised a bit more.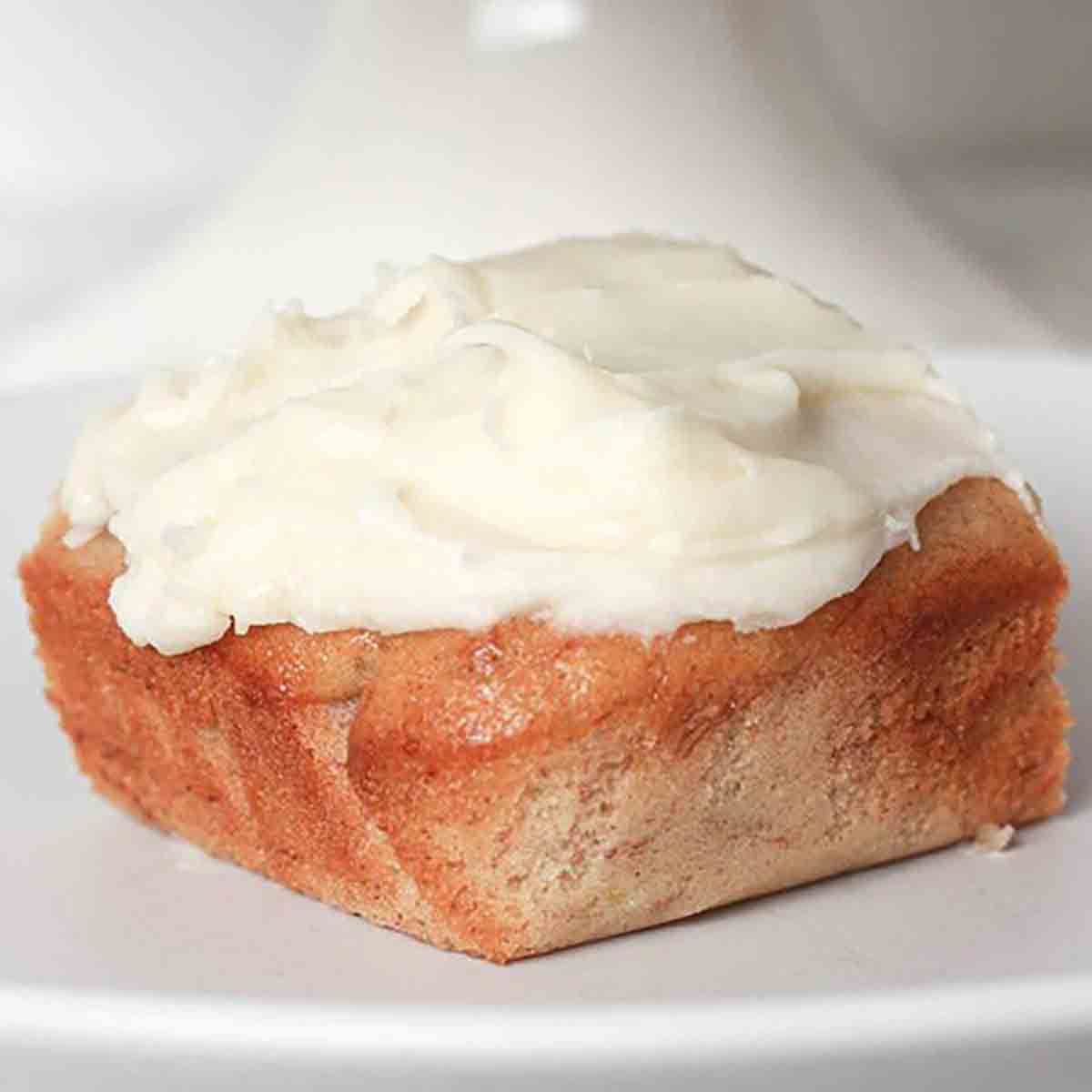 So, what's the best vegan cream cheese for baking?
#1 Violife
According to many, many reviews across the internet plus my own personal experience, Violife cream cheese wins this one! It has a somewhat neutral flavour- a slight tang but without the super strong coconut or soy flavour that vegan cream cheeses tend to have. The texture is smooth and creamy and it's easy to work with- not at all watery. It has worked 1:1 for dairy cream cheese in every recipe I've tried.
#2 Philadelphia
Coming in a close second is Philadelphia cream cheese. A few of my readers have used this one to make my no-bake cheesecake recipes and reported that it worked very well for them. Reviews generally say that the smell, texture and taste is very similar to dairy-based Philadelphia and many people mentioned that it works well for desserts. You get 50g less cream cheese for the same price as Violife, which is why this one comes second.
#3 Nush
In third place, it's Nush almond cream cheese. I have personally used this vegan cream cheese for baking and it works very well. And although this also tastes great in other non-baking recipes, it's quite hard to find in supermarkets, which is why I've put it in third place.
Ways to use dairy-free cream cheese for baking
Once you've chosen your favourite vegan cream cheese, put it to work in one of these delicious vegan dessert recipes: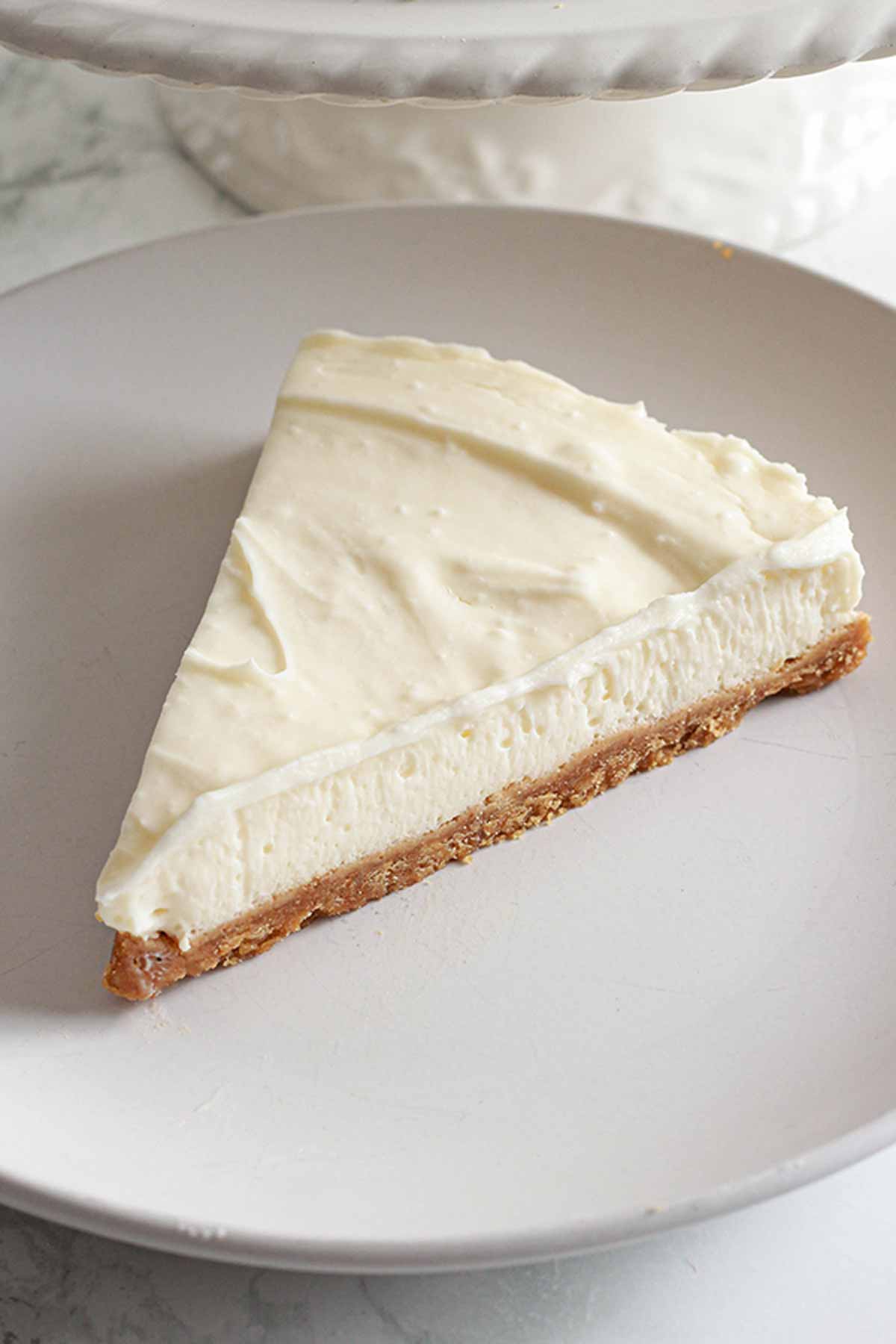 That's all for now! I hope you found this post useful. If you enjoyed it, please share using the share buttons on the page, and leave a comment to let me know which vegan cream cheese is your favourite for baking! xo
BakedByClo is a participant in the Amazon Services LLC Associates Program, an affiliate advertising program designed to provide a means for sites to earn advertising fees by advertising and linking to Amazon.com. This site may contain some of these links to Amazon.com & other affiliate programs. If you make a purchase through one of those links, BakedByClo will receive a small commission from the purchase at no additional cost to you.