15 Easy Vegan Mug Cake Recipes
If you're looking for a quick and easy dessert for one, try one of these easy vegan mug cake recipes. There's something to suit everyone's tastebuds, from chocolate mug brownie to a cinnamon roll in a mug!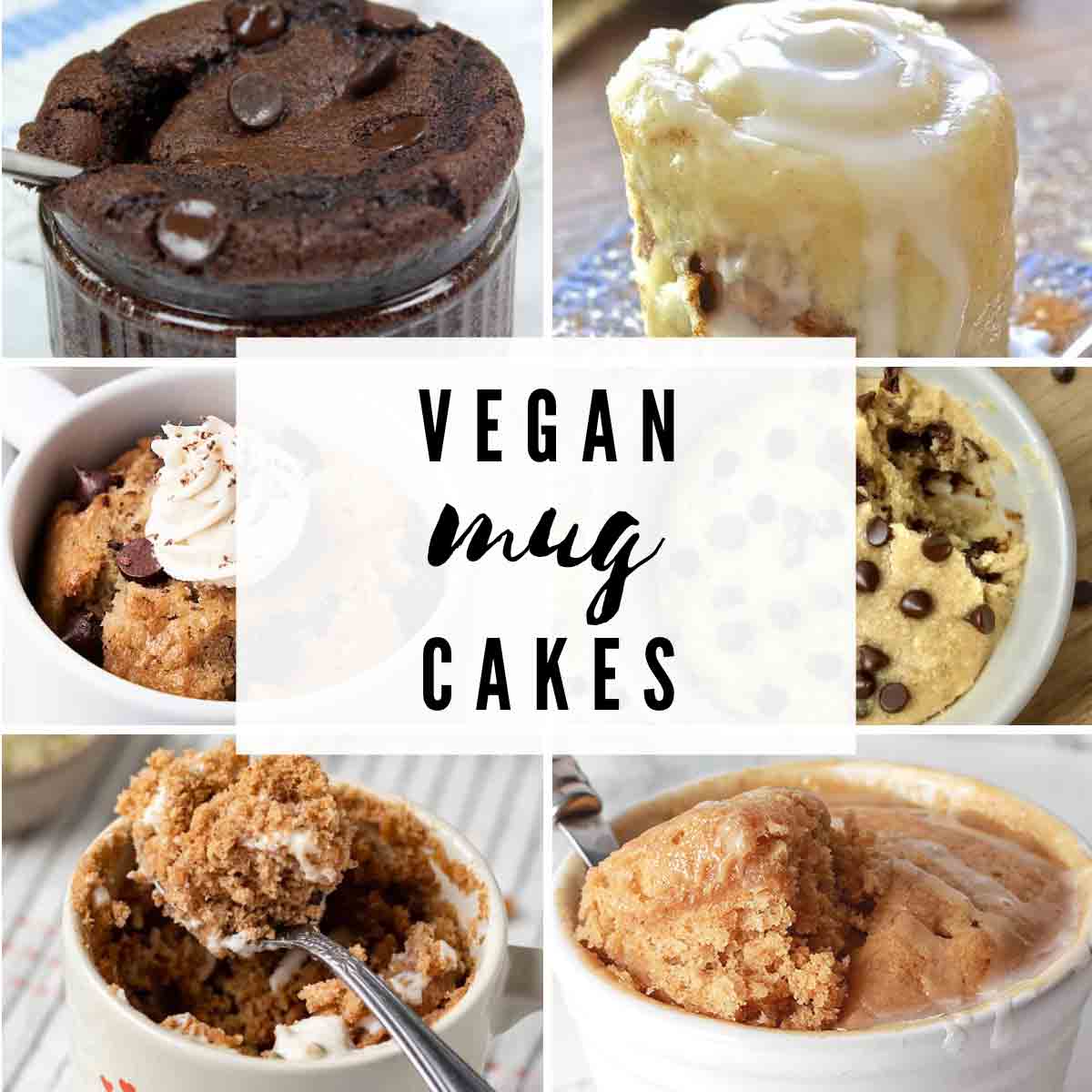 If you're anything like me, you'll know the struggle of having leftover dessert in the house when you have a sweet tooth! It's so hard to bake a whole cake and only have *one piece*. I always tell myself I'm going to freeze the leftovers but that never happens- I slowly pick away at it over a few days until it's all gone!
If you often find yourself in the same predicament, I recommend single-serving desserts. I do love making a good old mug cake when a sweet craving hits at night. They're just the perfect size for one person, can be made in around 5 minutes, and there's little to no washing up required after. And of course, no tempting leftovers! What's not to love?!
I've made a few vegan mug cake recipes for my blog and I thought it would be handy to put them all together in one post. I've used the help of some other food bloggers to bring you a total of 15 recipes. I hope you enjoy them!
The best vegan mug cake recipes
Without further ado, let's take a look at the recipes- there are a variety of flavours for you to choose from. Simply click on the pink 'get the recipe' button next to your desired recipe to be taken straight to the recipe page.
I hope you enjoy these vegan mug cake recipes! If you found this post helpful, please share it with a friend using the share buttons on this page. Happy baking! xo
BakedByClo is a participant in the Amazon Services LLC Associates Program, an affiliate advertising program designed to provide a means for sites to earn advertising fees by advertising and linking to Amazon.com. This site may contain some of these links to Amazon.com & other affiliate programs. If you make a purchase through one of those links, BakedByClo will receive a small commission from the purchase at no additional cost to you.