Is Buttermilk Vegan?
Buttermilk is a fermented dairy product, which began as a byproduct from churning butter using cultured cream. It is often used to make fluffy pancakes, waffles, scones and other tasty baked goods.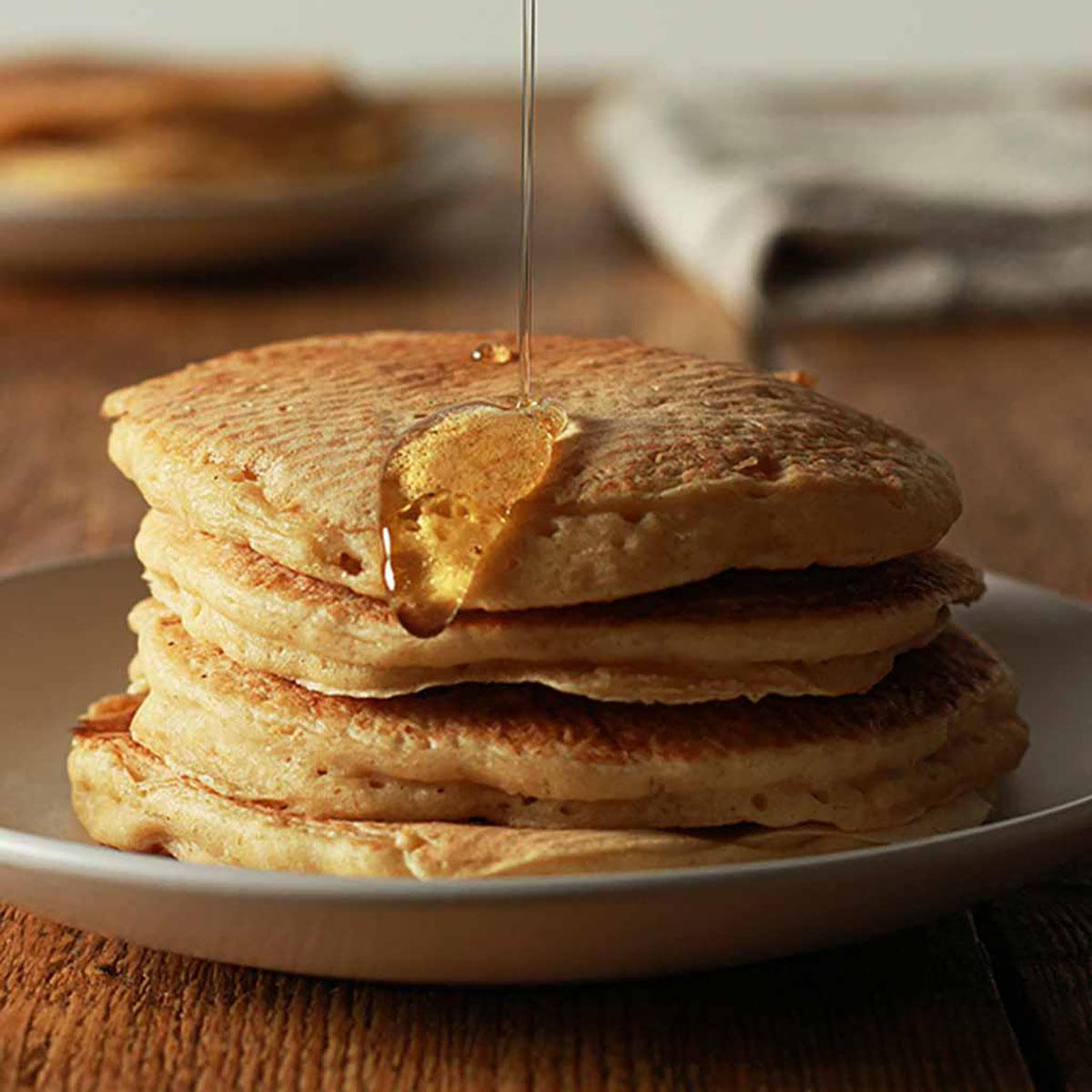 Buttermilk has a slightly tangy flavour, similar to yoghurt, and the consistency is quite thick and creamy, ranging somewhere between milk and cream. If you're wondering if buttermilk is vegan or dairy-free, keep reading to learn more!
Is Buttermilk vegan?
Although it is vegetarian, buttermilk is not vegan. If you purchase ready-made buttermilk from the supermarket, it will always contain milk as it is a dairy product. The only exception to this would be if it's a special kind of buttermilk that has been specifically created for and targeted towards vegans. To my knowledge, this doesn't exist yet.
Making buttermilk from scratch is a different story though. A lot of recipes will call for cow's milk but it is super easy to make your own dairy-free version. It's cheaper than buying it too!
How to make it at home
All you need to do to make vegan buttermilk is mix 1 cup of dairy-free milk and 1 tablespoon of apple cider vinegar together. Let it sit for 5 minutes or so and it will become thick and creamy, and also a little bit curdled. Give it another quick mix with a fork or a whisk and use it as directed in your recipe.
I have tested this with a few different types of dairy-free milks and have found soy milk to produce the best buttermilk, especially unsweetened soy milk. Although oat and almond milk worked just fine in the recipes I used them in, they didn't curdle or produce a creamy buttermilk. I think the protein and fat content in the soy milk makes it behave more similarly to cow's milk.
If you don't have any apple cider vinegar to hand, I recommend using fresh lemon juice or white vinegar in its place. All you need is some kind of acid to react with the milk. Check out my buttermilk substitute post for more information.
Ways to use buttermilk
Now that you know how to make your own buttermilk from scratch, why not try using it in one of these vegan dessert recipes?
Summary
Buttermilk is not vegan or dairy-free because it contains milk. However, is very easy to make your own buttermilk at home using a plant-based milk alternative. You can use it to make pancakes, cakes and other vegan treats.
BakedByClo is a participant in the Amazon Services LLC Associates Program, an affiliate advertising program designed to provide a means for sites to earn advertising fees by advertising and linking to Amazon.com. This site may contain some of these links to Amazon.com & other affiliate programs. If you make a purchase through one of those links, BakedByClo will receive a small commission from the purchase at no additional cost to you.