Is Christmas Cake Vegan? Best Brands To Buy & More
Is Christmas cake vegan? In this post, we'll take a look at the ingredients typically found in a traditional recipe, easy baking substitutes, and the best vegan Christmas cakes to buy.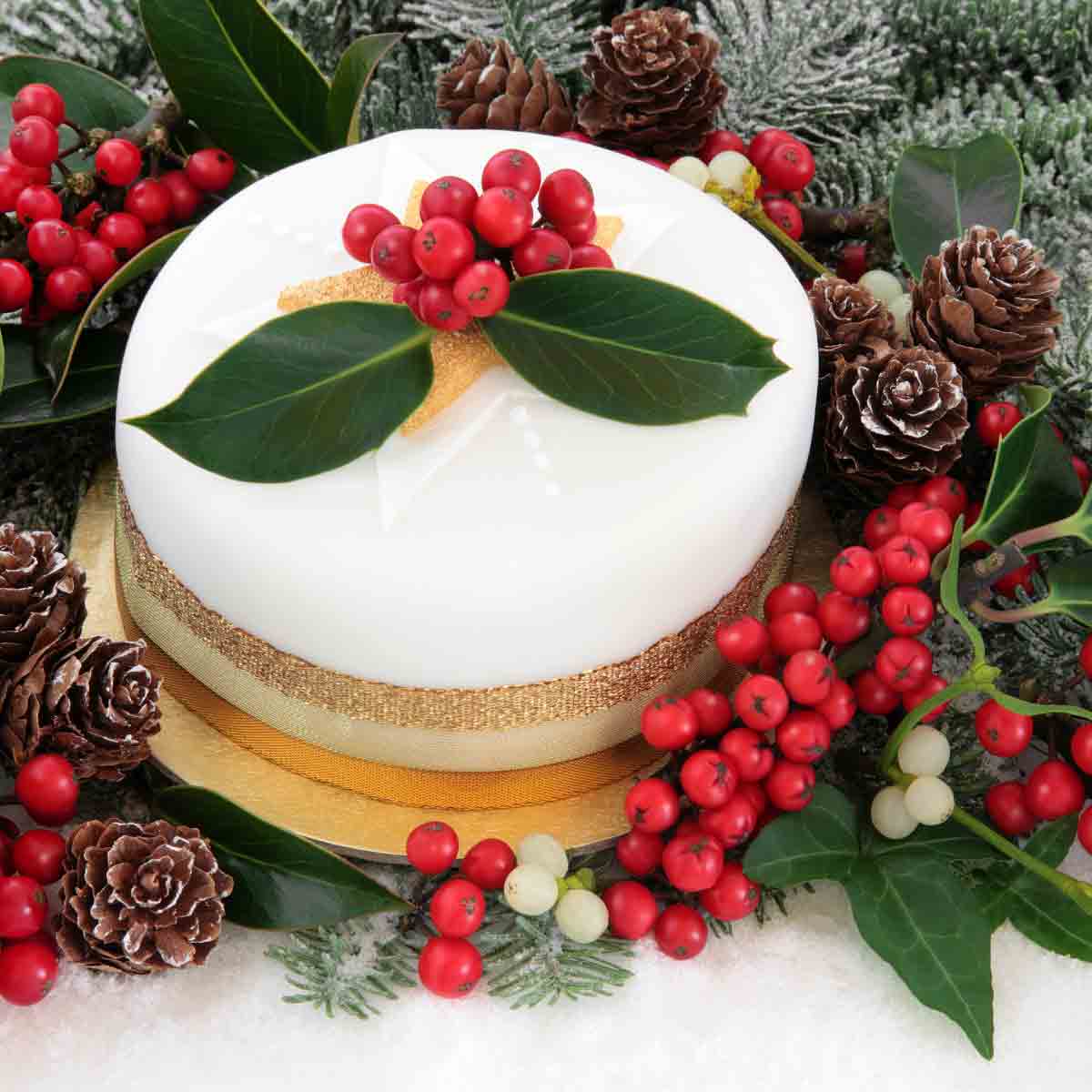 As Christmas approaches, I'm sure many of you will be thinking about one of the most popular festive traditions- indulging in a slice of rich and fruity Christmas cake! But if you're following a vegan diet, you might be wondering if it's suitable to eat or not. As part of my "Is It Vegan?" series, I thought I'd write a post to clear things up.
What is Christmas cake?
Christmas cake is a decadent fruitcake that's usually topped with marzipan and royal icing; it's gorgeous to look at and makes a stunning festive centrepiece. The cake usually contains some type of alcohol, whether that's brandy, sherry or rum, but there are also alcohol-free versions available to buy.
One interesting fact about Christmas cakes is that they taste best when made way ahead of time- this allows time for the flavours to develop, resulting in a richer, denser cake. I was surprised to find that alcohol-soaked Christmas cakes can last for many years without spoiling!
Related posts:
Christmas Cake Ingredients
To determine if Christmas cake is vegan, let's take a closer look at the ingredients. Traditional Christmas cake typically contains the following: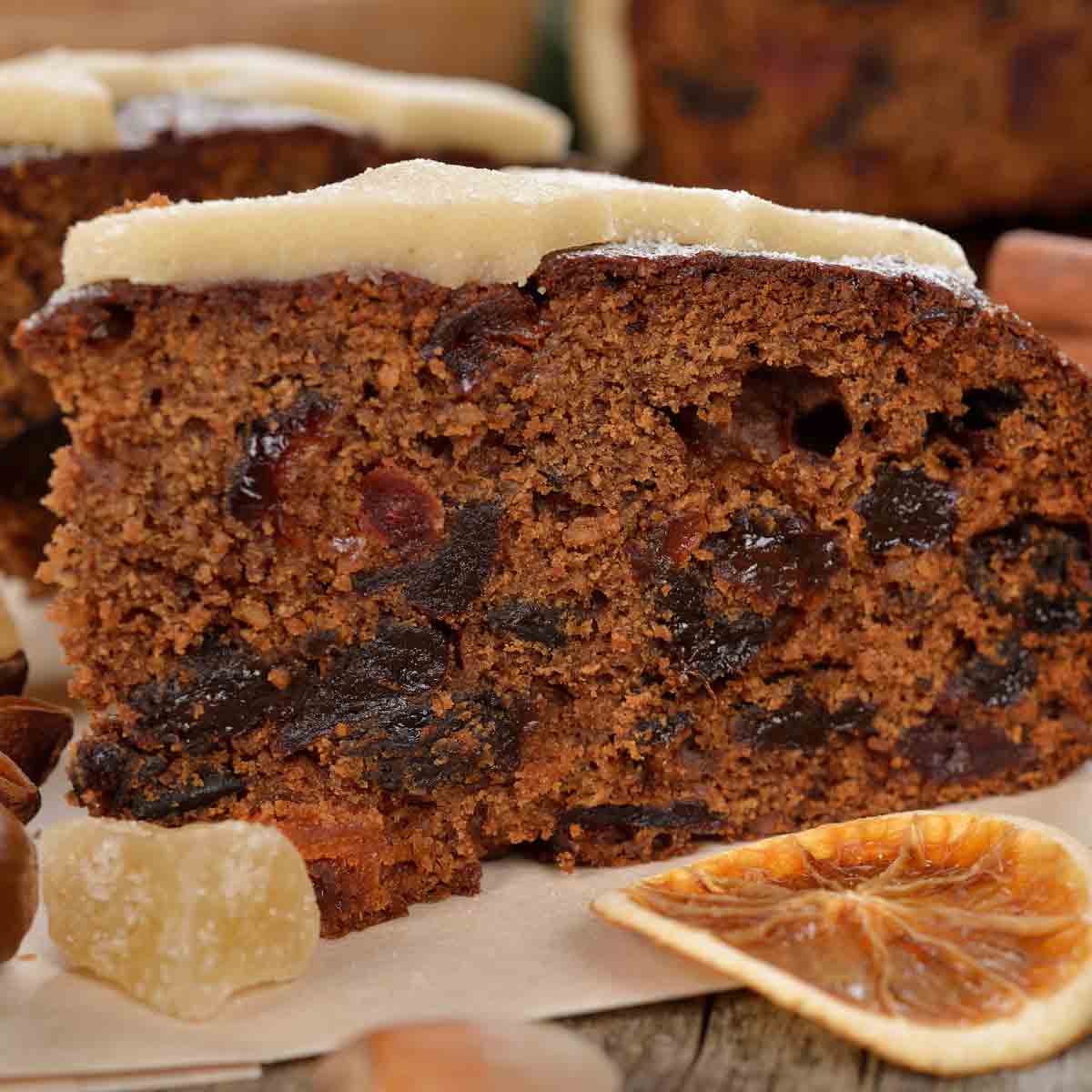 Vegan-friendly ingredient substitutes
If you want to have a go at making your own vegan Christmas cake at home, here are some things to make a note of.
Vegan Christmas Cake to buy
If you'd rather skip the baking and just get on with the eating, you can grab yourself a ready-made vegan Christmas cake. Here are my top 3 favourite vegan Christmas cakes to buy: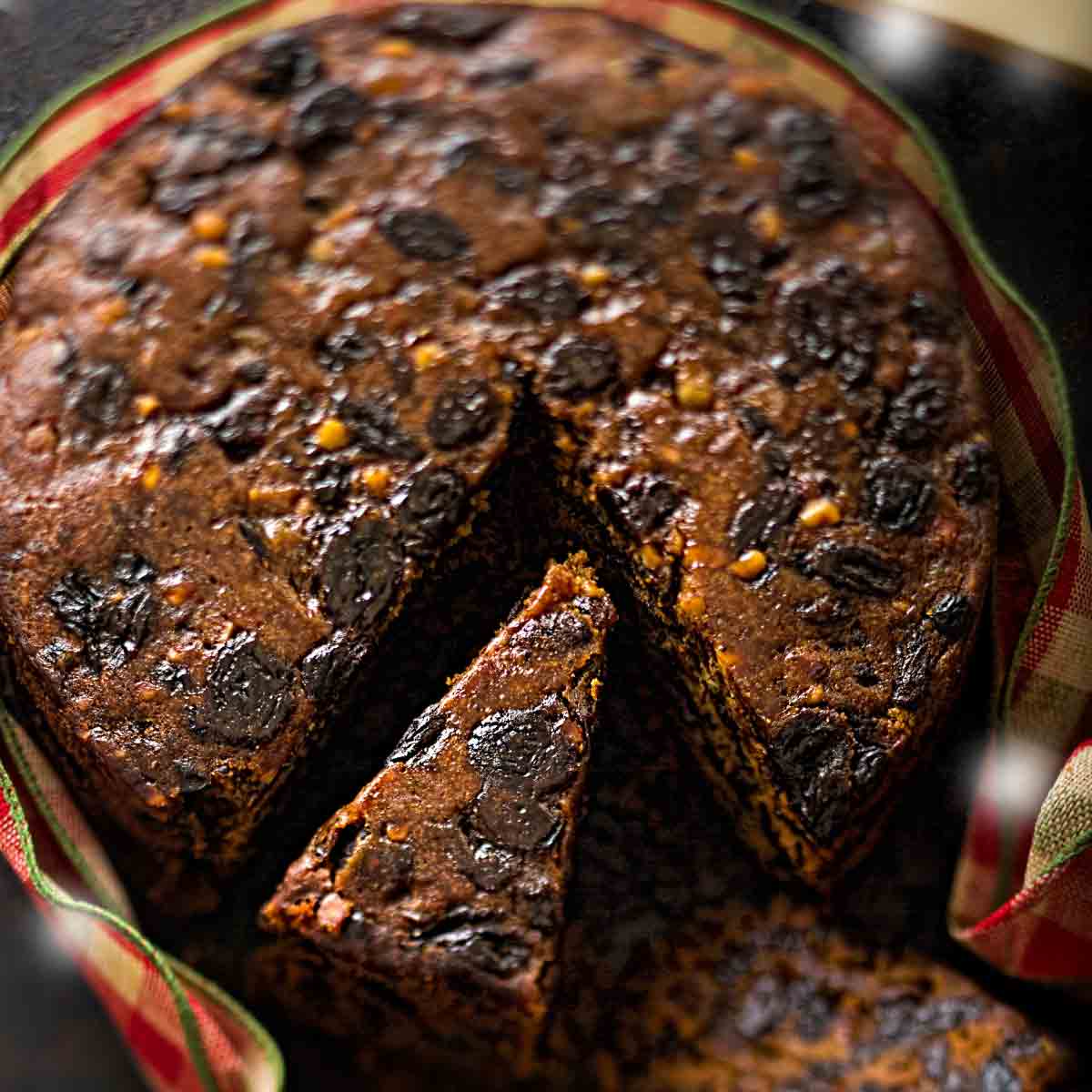 In Conclusion…
So, is Christmas cake vegan? Traditionally no, because it contains egg and milk products. However, with a few easy ingredient swaps and some careful label-reading, it definitely can be. Whether you choose to make your own at home or buy a ready-made vegan Christmas cake, you can absolutely enjoy this tasty treat during the festive season!
BakedByClo is a participant in the Amazon Services LLC Associates Program, an affiliate advertising program designed to provide a means for sites to earn advertising fees by advertising and linking to Amazon.com. This site may contain some of these links to Amazon.com & other affiliate programs. If you make a purchase through one of those links, BakedByClo will receive a small commission from the purchase at no additional cost to you.