The BEST Vegan Mince Pies To Buy In 2023
Wondering which supermarket mince pies are vegan? Look no further! Here you'll find the best vegan mince pies to buy from Tesco, Asda, Sainsbury's, Morrison's and more! There is something for everyone, including gluten-free options and budget-friendly mince pies.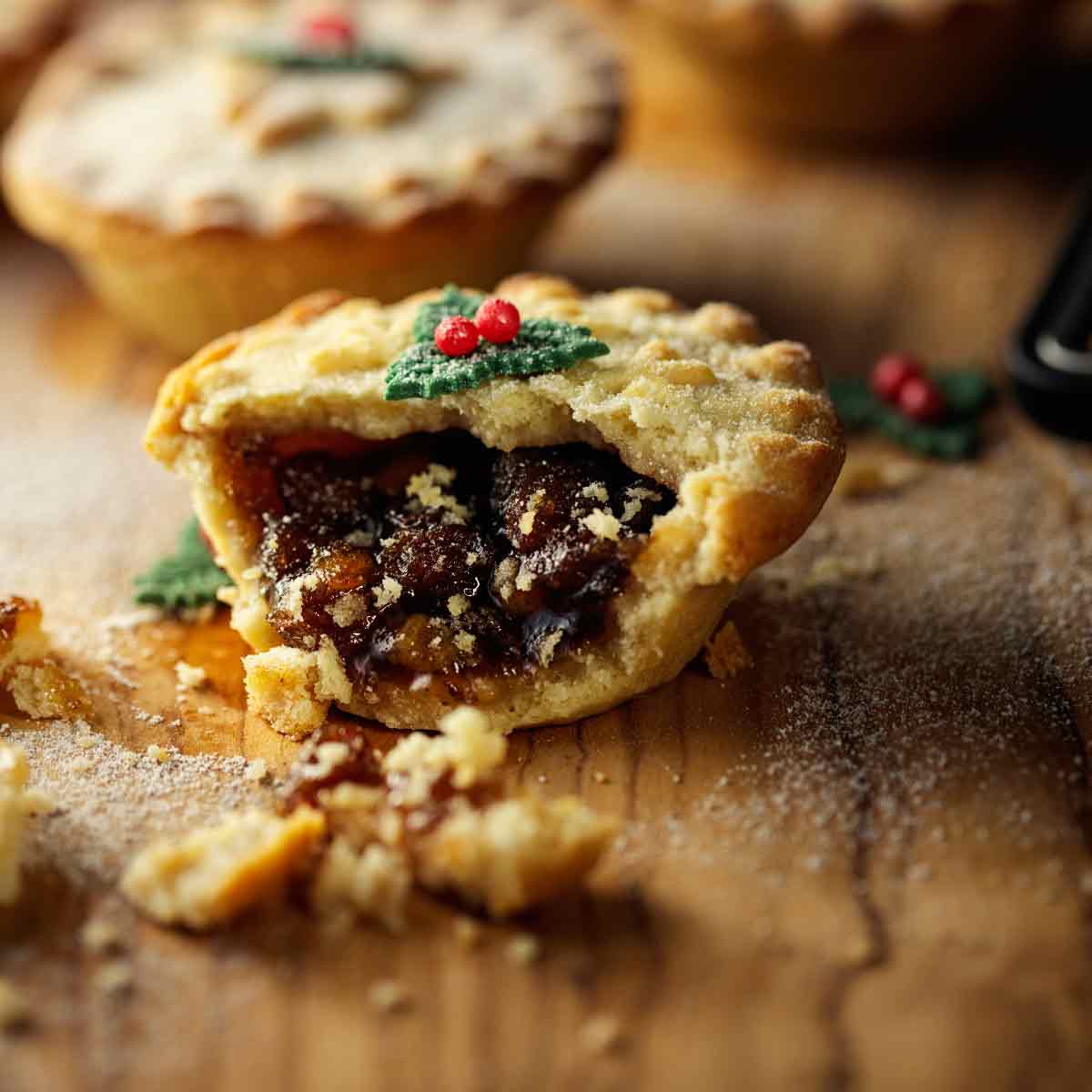 Vegan BEST vegan mince pies to buy from UK supermarkets
Just because you're vegan, doesn't mean you need to miss out on enjoying the festive food! Many of your favourite treats are accidentally vegan and mince pies are no exception.
Last year I wrote a big list of the best supermarket vegan Christmas desserts and it proved to be quite popular, so I thought I'd do another one for the best vegan mince pies to buy. Not all mince pies are egg and dairy-free but there is surprisingly quite a lot of choice!
If you decide to have a go at making your own mince pies, make sure to check out my vegan mince pie and vegan mince meat posts. Otherwise, keep reading to find out the best vegan mince pies to buy for Christmas 2023. Please note that not all mince pies are available to buy at the time of writing and are therefore not linked. I will update this post again closer to Christmas to ensure all links are correct.
I have divided this post up into supermarkets, listing all of the vegan options I could find from each supermarket. You can use the table of contents below to skip to your preferred supermarket if you like.
Tesco
Tesco is my go-to supermarket because it's local and I always look forward to their Christmas selection the most! They have a decent selection of vegan mince pies to buy in 2023, with 4 options in total.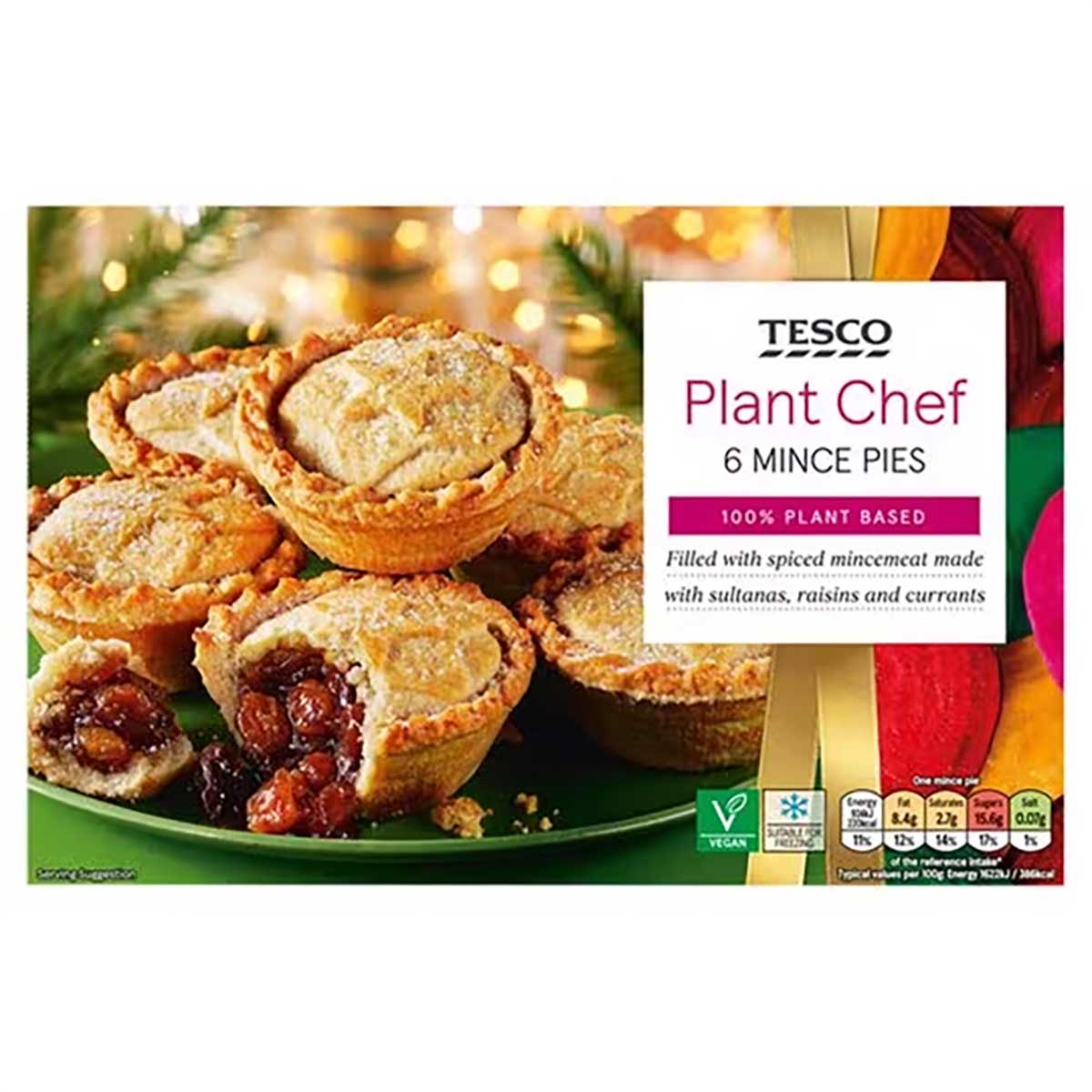 Asda
I don't think Asda has fully updated their website for Christmas just yet so I will revisit this post closer to the big day and add in links where possible. Asda have the most variety when it comes to vegan mince pies to buy, with 5 options in total.
Morrisons
From what I could see, none of Morrisons' mince pies were 'accidentally vegan' but they do have a selection of free-from mince pies to buy: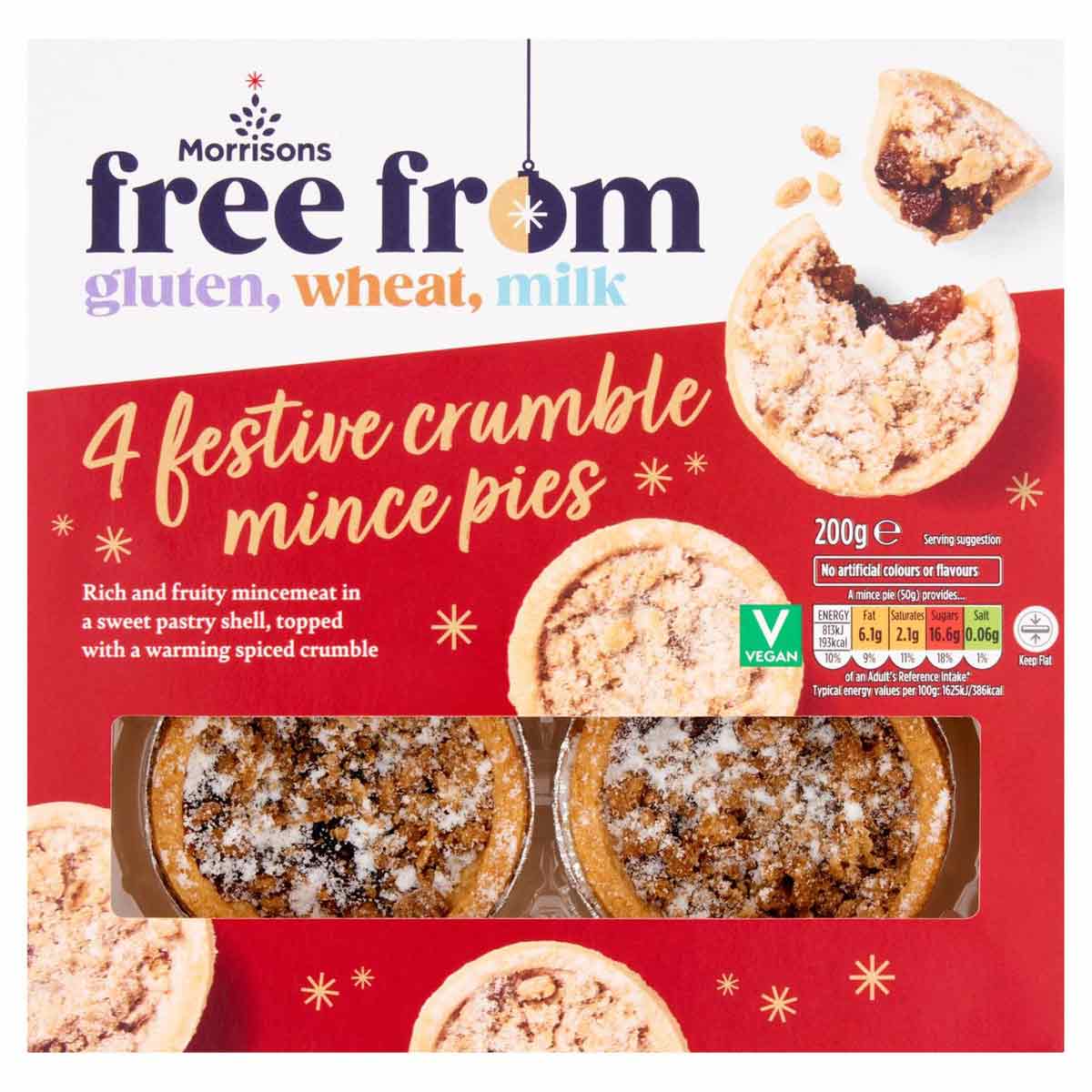 Waitrose
I don't often frequent Waitrose because there isn't one in my city but here are the vegan options I could find online:
Sainsbury's
Sainsbury's have 3 options to buy which are specifically made to a vegan recipe. Two of them are gluten-free too, meaning the whole family can enjoy a festive treat this year, regardless of dietary requirements.
Ocado
Ocado didn't have a lot of options at the time of writing this post but they did have two different types of mince pies, including the iconic M&S Plant Kitchen mince pies!
Other vegan mince pies to buy
Some other mince pies you can buy from the high street include:
Bake your own mince pies with ready-made ingredients
If you want to have a go at making your own mince pies without the fuss of prepping pastry and mincemeat from scratch, you can buy the ingredients ready-made. With pre-made pastry and mincemeat from a jar, you can enjoy all of the fun of baking mince pies without the effort, which would be perfect for little bakers to help with! You can also try making these fun pinwheels.
Which mincemeat is vegan?
Ready-made Christmas mincemeat is often vegan but it can sometimes contain milk products or meat-based suet, although both additions are very rare these days. Here are some vegan mincemeat options you can buy from UK supermarkets:
Ready-made pastry
The good news is that the majority of chilled and frozen pastry blocks and ready-rolled pastry sheets are vegan-friendly. A popular brand in the UK is JusRol; they're my go-to when it comes to premade pastry but there are plenty of supermarket own-brand options without dairy or eggs too!
Mince pies can be made with either shortcrust pastry (my personal fave) or puff pastry. If you prefer to use puff pastry, you can check out my puff pastry post to get a list of the available options from supermarkets.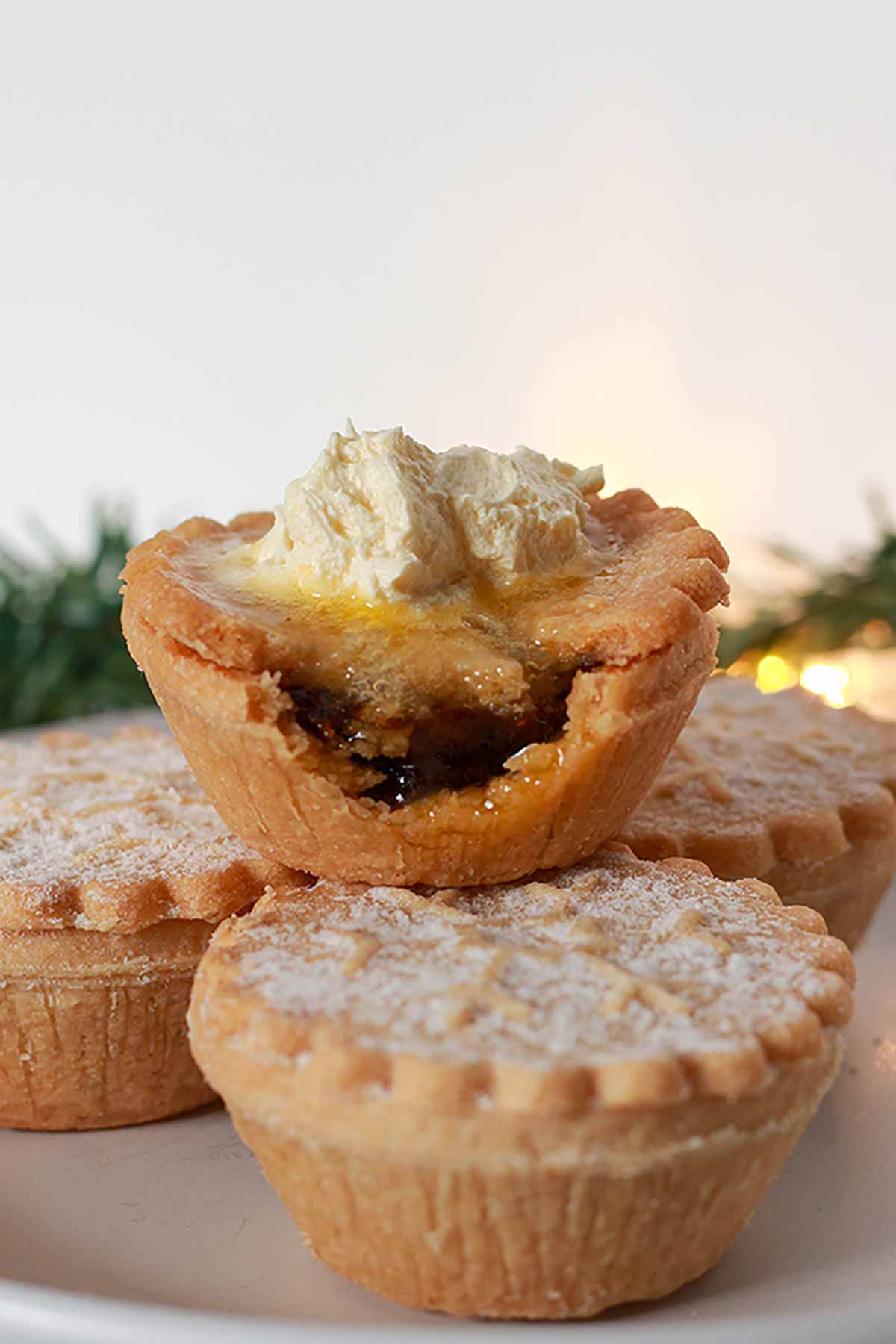 I hope this list helps you out with which vegan supermarket mince pies to buy in 2023! If I've missed anything, do let me know in the comments and I'll add it as soon as I can! Enjoy! xo
BakedByClo is a participant in the Amazon Services LLC Associates Program, an affiliate advertising program designed to provide a means for sites to earn advertising fees by advertising and linking to Amazon.com. This site may contain some of these links to Amazon.com & other affiliate programs. If you make a purchase through one of those links, BakedByClo will receive a small commission from the purchase at no additional cost to you.