25 Festive Vegan Gingerbread Desserts
To help you celebrate the festive season, I've put together this list of 25 tasty vegan gingerbread desserts. It includes something to suit everyone, from classic gingerbread cookies to more extravagant bakes like donuts!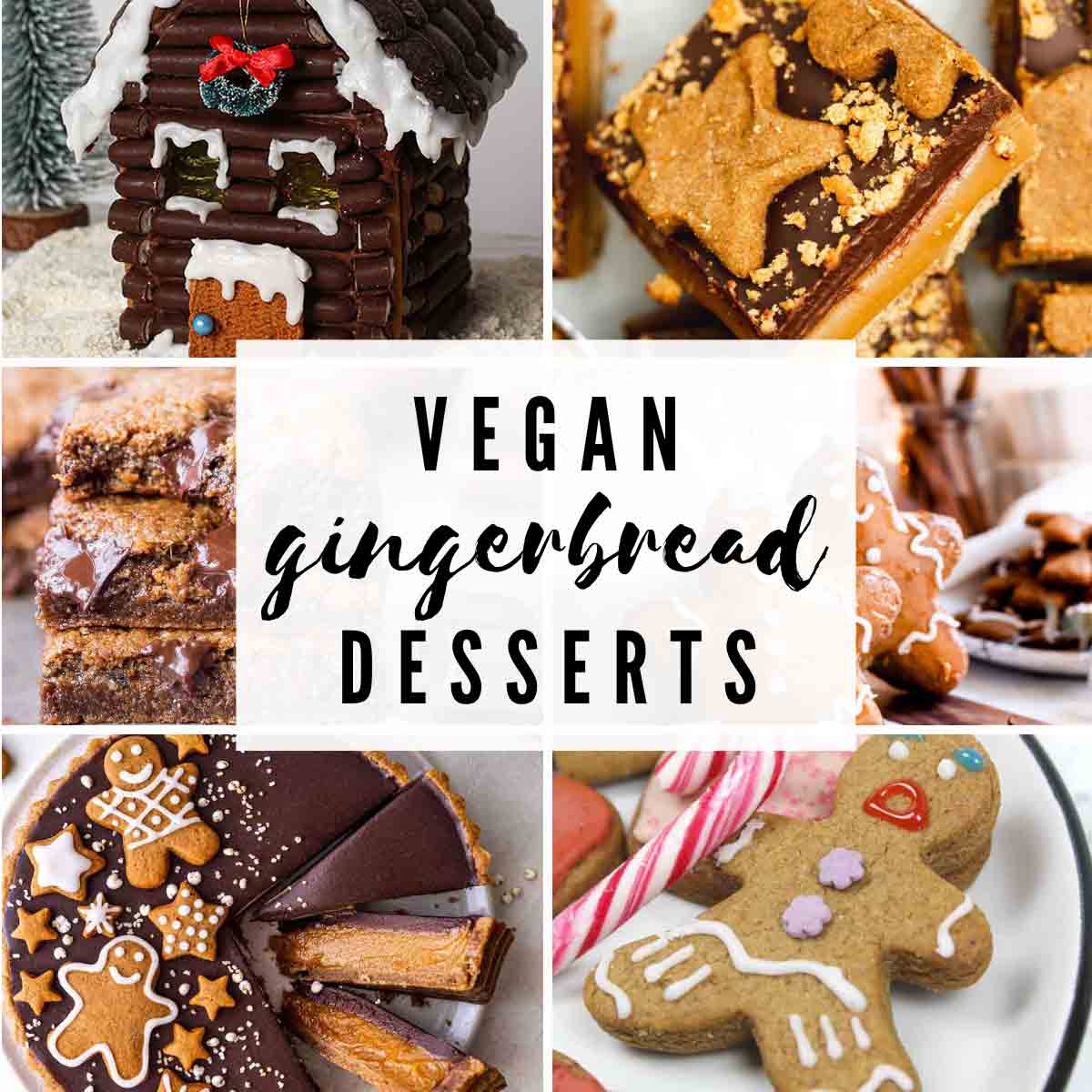 Let's be honest… If Christmas was a flavour, it would be gingerbread, wouldn't it?! Whether it's decorating cookies or building edible houses, gingerbread plays a part in many Christmas traditions.
With that in mind, I got together with some blogger friends to bring you this round-up post of 25 delicious vegan gingerbread desserts. It includes a good mixture of easy, classic recipes and recipes that require a little more effort and creativity. I hope you enjoy them!
The best vegan gingerbread desserts
Let's get to it, shall we?! To access the recipes, simply click on the highlighted title of your chosen dessert, and you'll be taken straight to the recipe page.
Obviously, I had to start this round-up with some classic gingerbread biscuits! They're soft and chewy, and I decorated mine to look like Gingy from Shrek. These biscuits are lots of fun to decorate and perfect for baking with kids.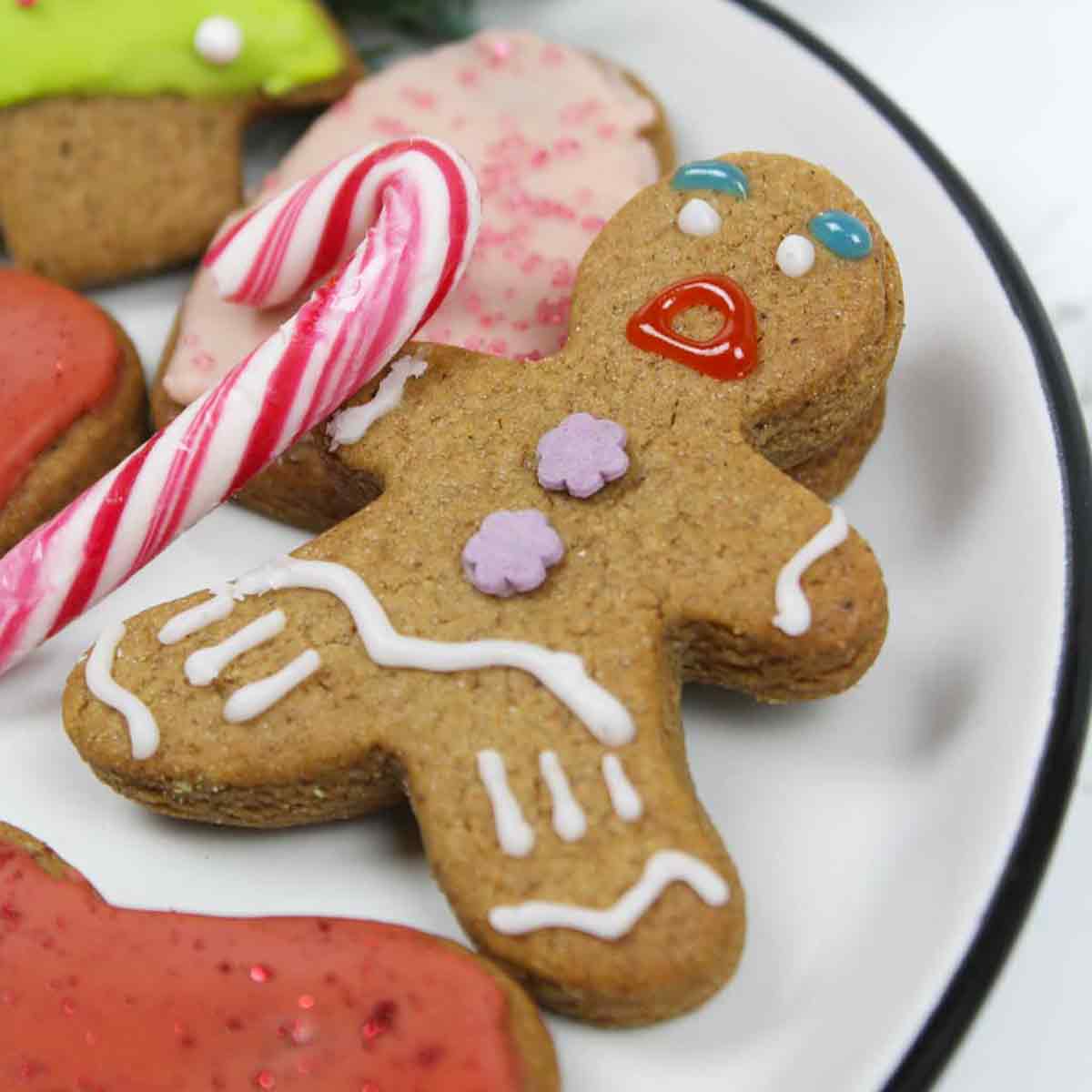 Moist, sticky gingerbread cupcakes filled with sweet, warming spices. Top them with some homemade dairy-free cream cheese icing and decorate with a small vegan gingerbread cookie.
Use gingerbread cookie dough to make this edible gingerbread house. Decorated with a mixture of chocolate and regular vegan royal icing, and 'stained glass' windows made from boiled sweets. The recipe contains a template for you to use so that your pieces will fit together perfectly.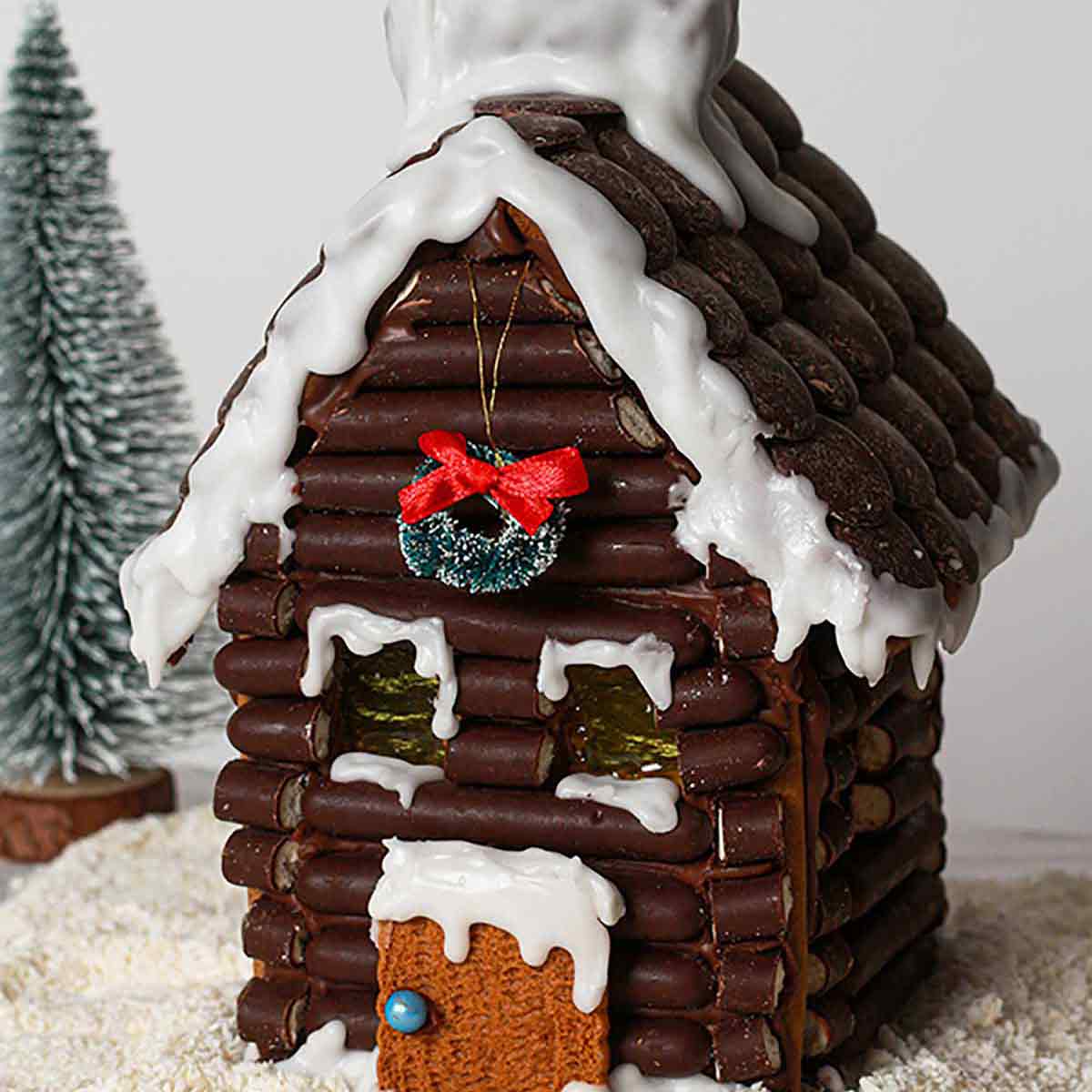 This festive mug cake recipe is great for those times when you fancy dessert but don't want to make a whole batch of cake or cookies. It's the perfect serving size for 1 person and can be made from scratch in just 5 minutes.
This sticky bundt cake contains all the classic flavours of gingerbread and is topped with a glossy orange icing glaze for a sweet contrast. Think of it as a festive version of carrot cake-yum!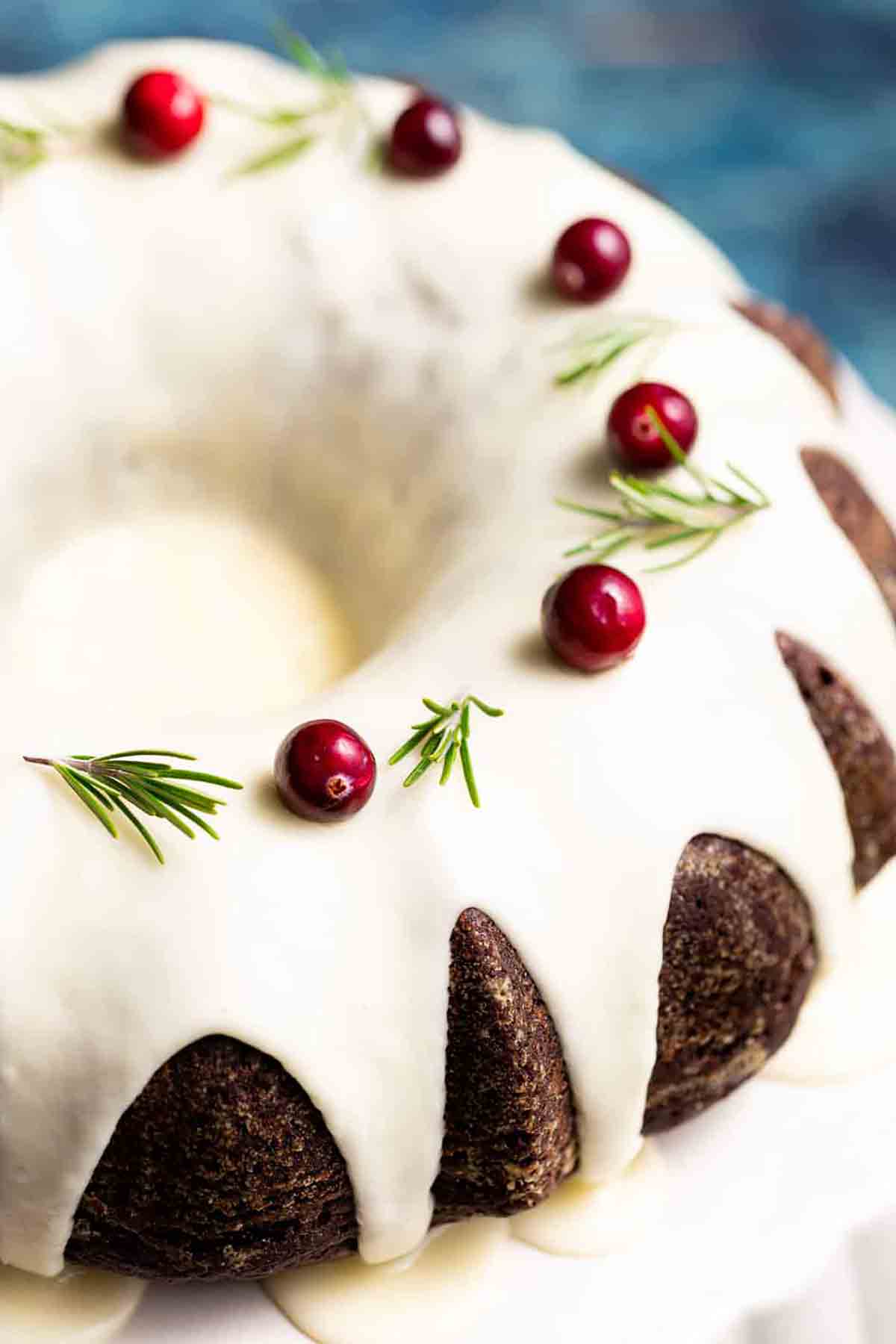 These brownies are gooey, chocolatey, and festive. They look adorable with the gingerbread decorations on top. Great for enjoying as a Christmas sweet snack or gifting to your loved ones.
This caramel slice is similar to millionaire's shortbread but with a Christmassy gingerbread twist. With a spiced gingerbread crust and ginger-flavoured caramel, this is a must-try recipe for all ginger lovers.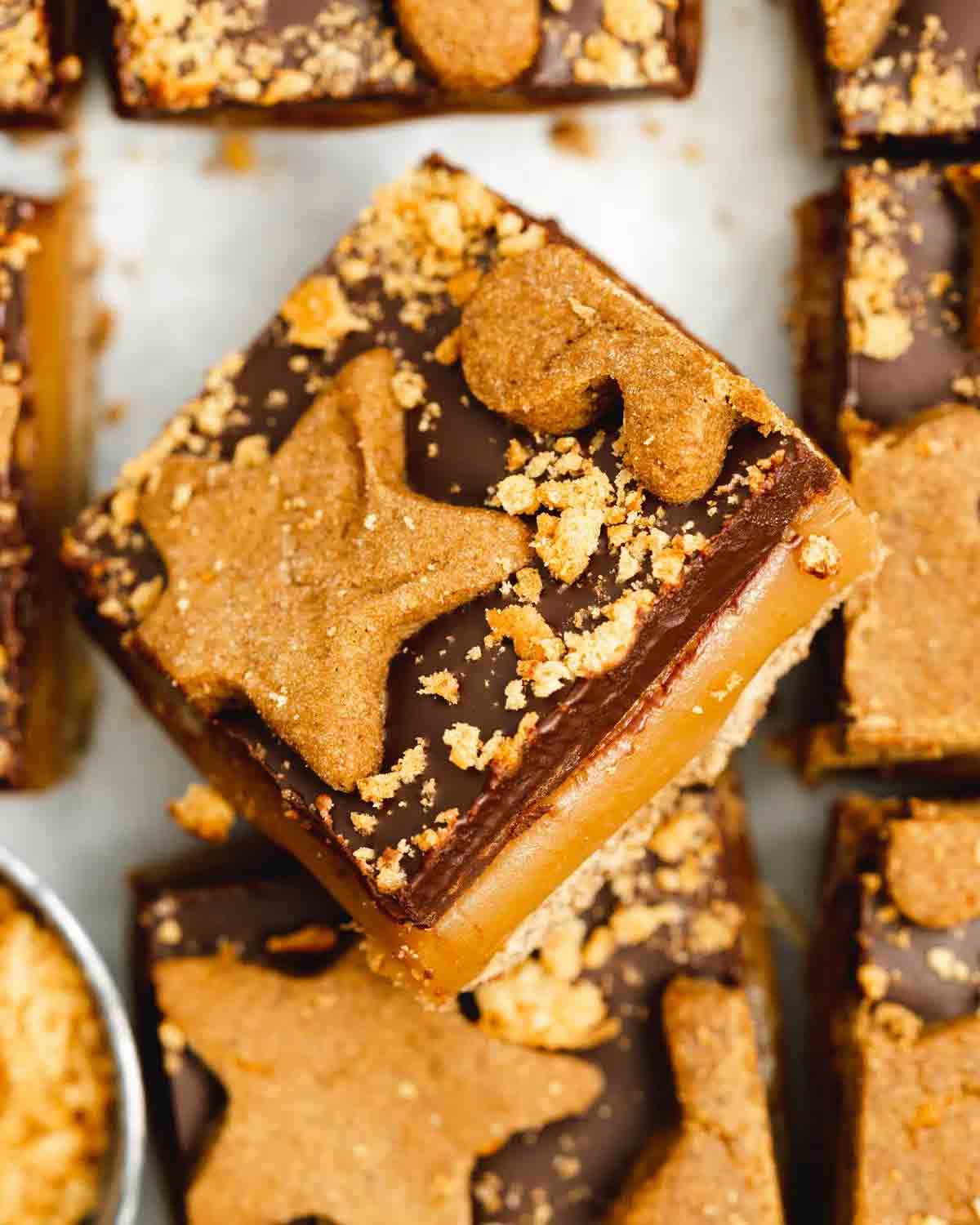 Warm spices and rich molasses come together to make this moist gingerbread cake. With a dusting of icing sugar on top, this cake definitely looks and tastes the part for any Christmas event.
These biscuits are one of the easiest vegan gingerbread desserts, with just 6 ingredients. They're crunchy, fiery, and perfect for dunking into a hot cup of tea or coffee.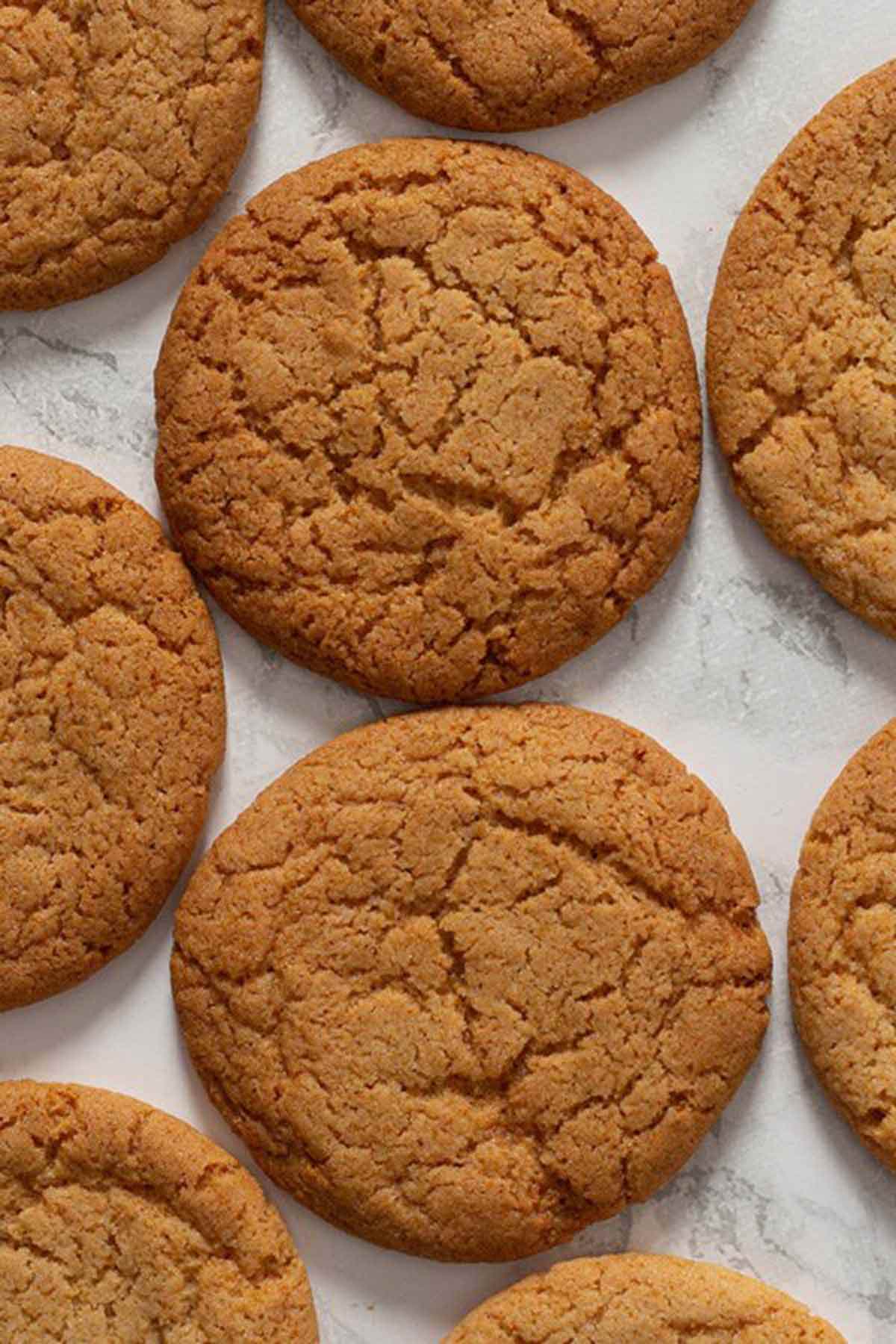 These gingerbread chocolate chip bites make for an easy, no-bake snack, full of wholesome ingredients. They're sure to be a hit with both adults and children.
The perfect way to use your leftover gingerbread cookies! This cheesecake is creamy and indulgent, and it's made without nuts or tofu.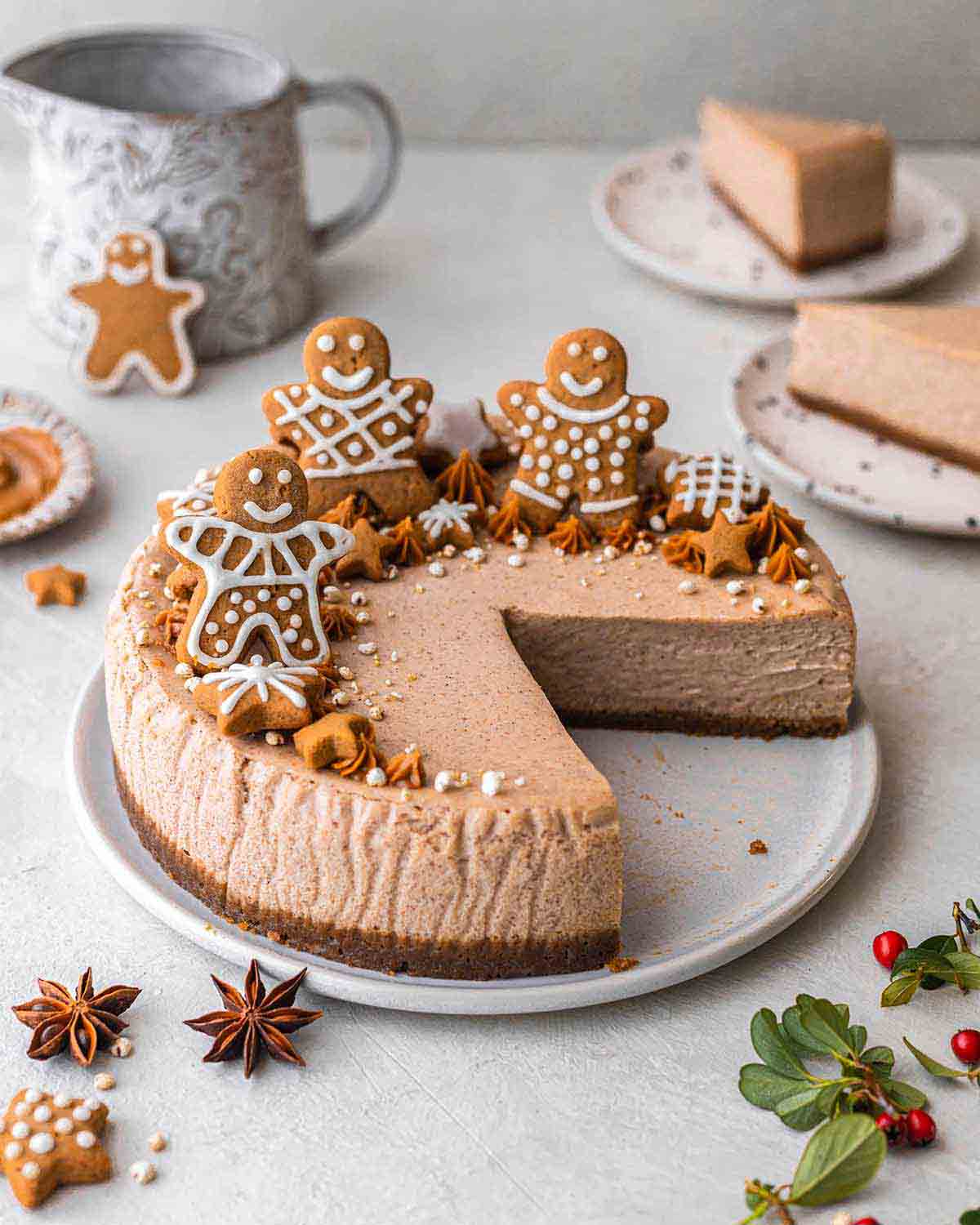 These no-bake treats can be made in minutes, with just 7 simple ingredients. They can also be prepped and frozen ahead of time, making them perfect to give as DIY edible gifts.
A gingerbread crust, caramel and chocolate ganache come together to make this tasty gingerbread caramel tart. An indulgent vegan gingerbread dessert that's perfect for sharing.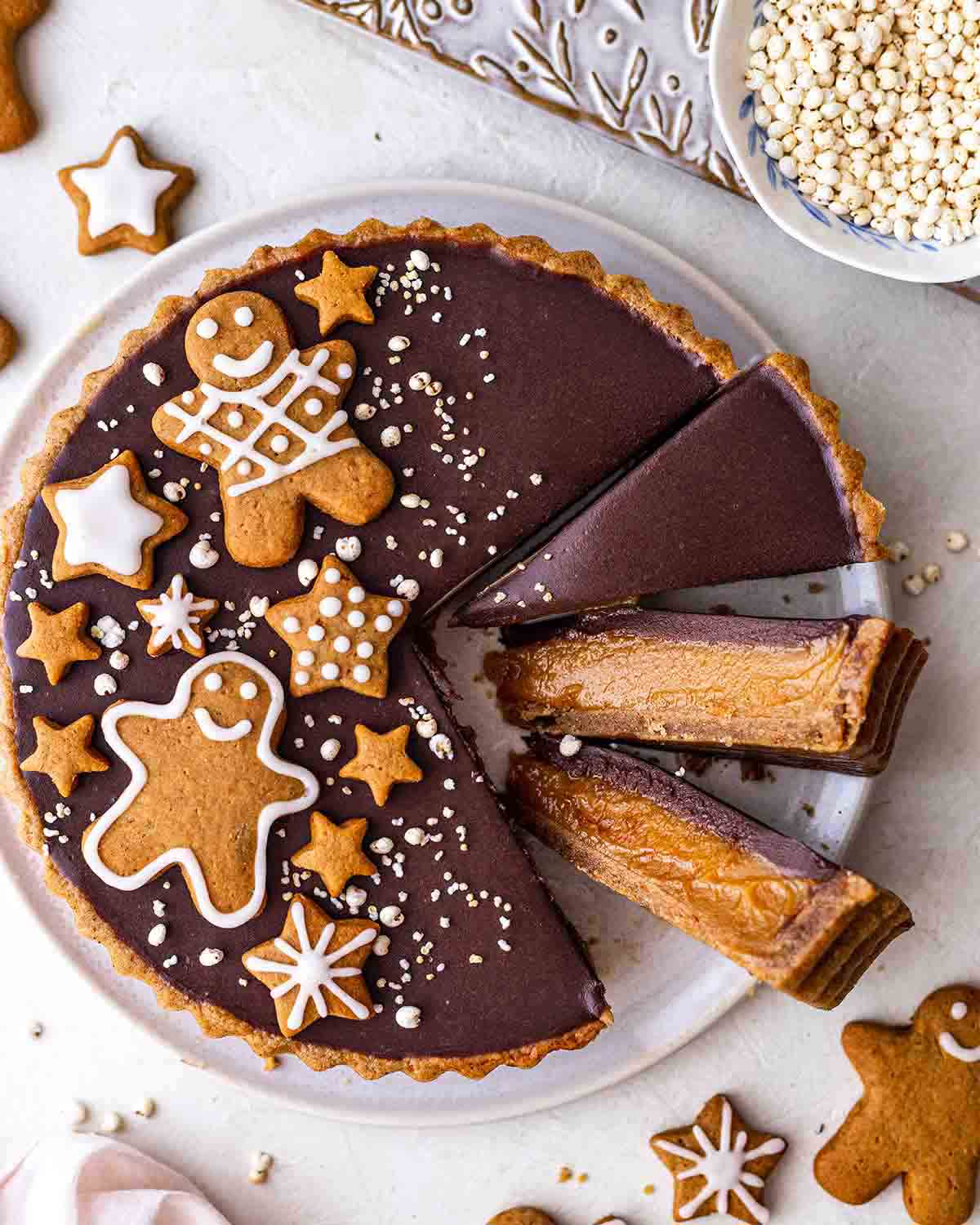 This loaf cake is essential for your Christmas baking list! It's a super fluffy cake topped with sweet icing and a festive flavour.
An easy recipe for soft, chewy ginger oatmeal cookies that are the perfect blend of sweet and spicy. Made with gluten-free oats, they're free from wheat too, making them a great option for those with allergies.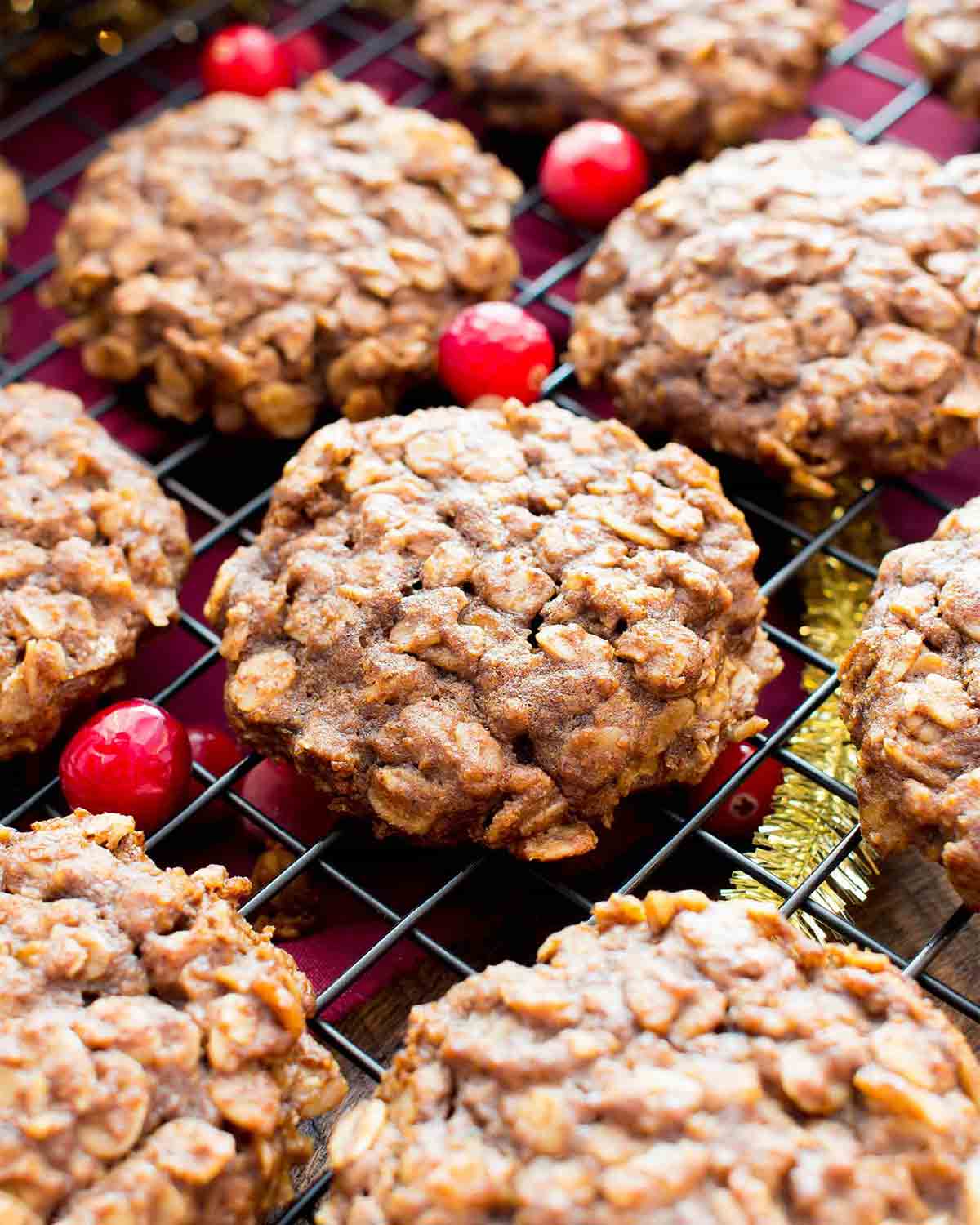 You're going to love this spicy gingerbread ice cream! Not only is it dairy-free and vegan, but it's also nut-free, gluten-free, paleo, keto and AIP-friendly, meaning the whole family can enjoy it regardless of dietary requirements.
One of the most adorable vegan gingerbread desserts you'll ever make! These air-fried donuts are filled with spiced gingerbread cream and covered with a sweet gingerbread glaze. They make a great alternative to cookies and are great for gifting.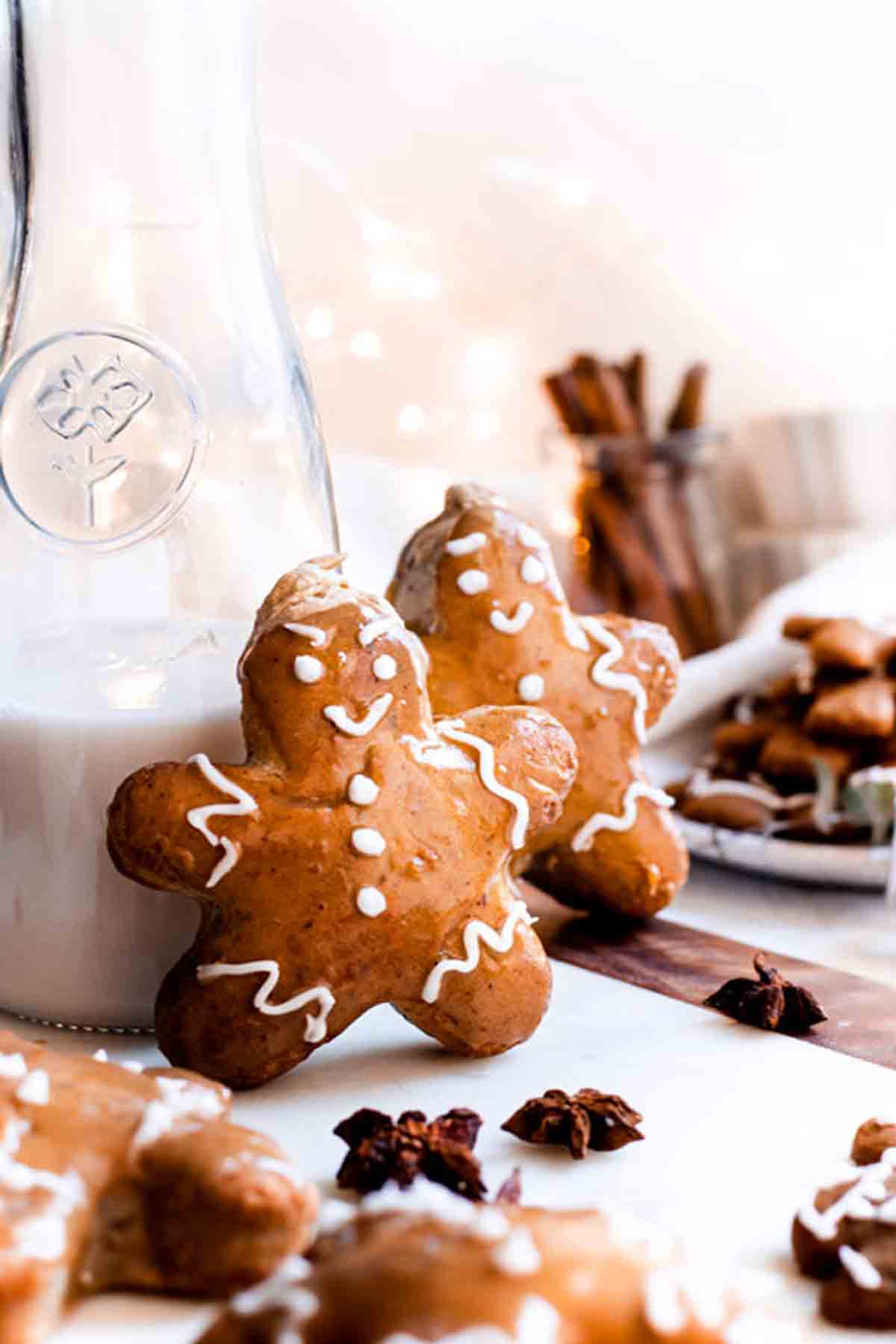 These buckeyes are made with healthy ingredients, high in protein, and packed with fiber. You'd never be able to guess that their secret ingredient is chickpeas!
These blondies are chewy, spicy, and full of dairy-free chocolate chunks. They are super easy to make with just 10 minutes of prep time.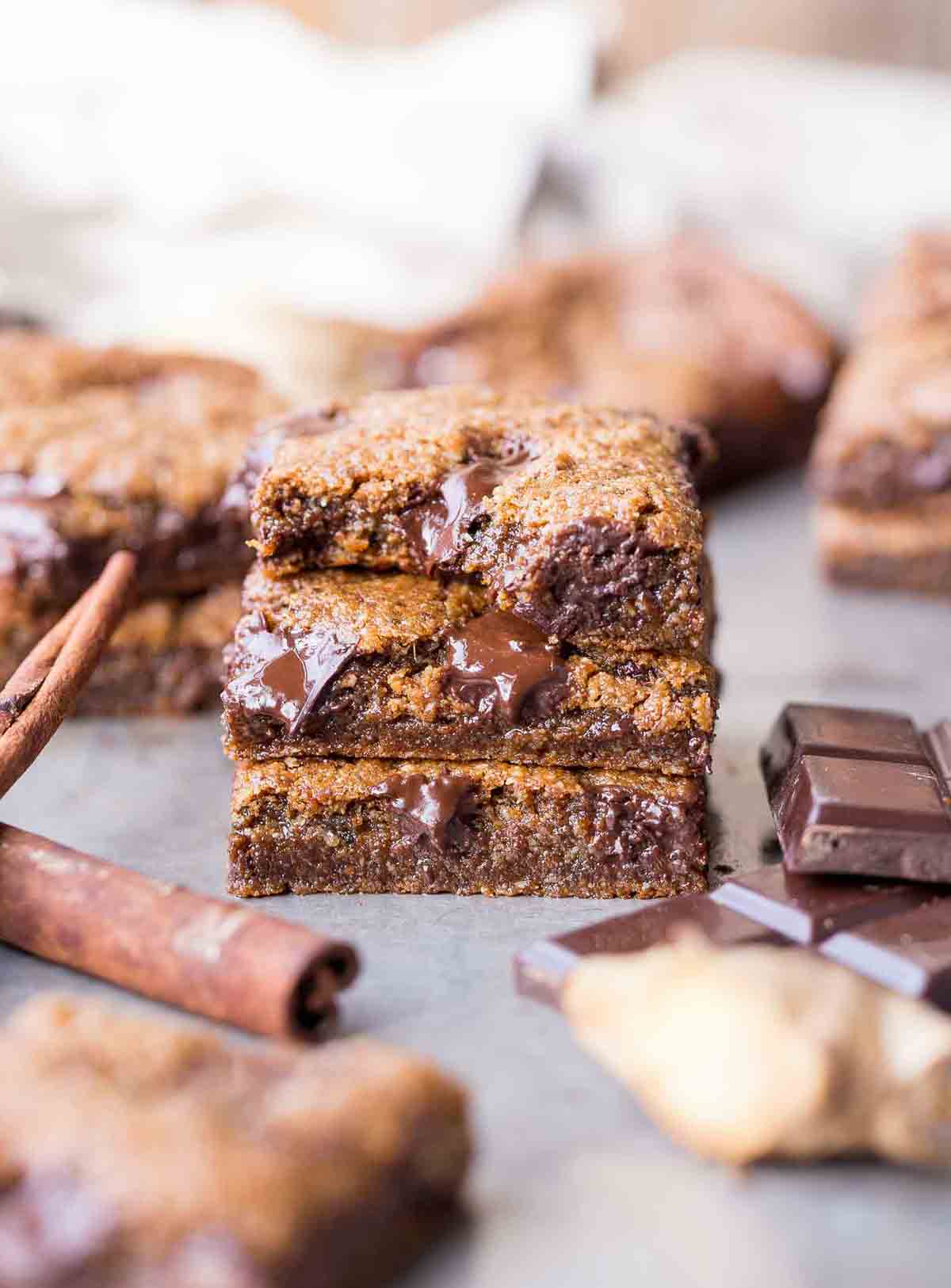 Enjoy these gingerbread pancakes for dessert, breakfast or brunch. Made with simple ingredients and drizzled with sticky date syrup, this recipe captures the rich, deep flavours of gingerbread.
Ooey, gooey gingerbread cinnamon rolls topped with vegan cinnamon cream cheese frosting and sugared cranberries. A great, Christmassy alternative to regular cinnamon rolls.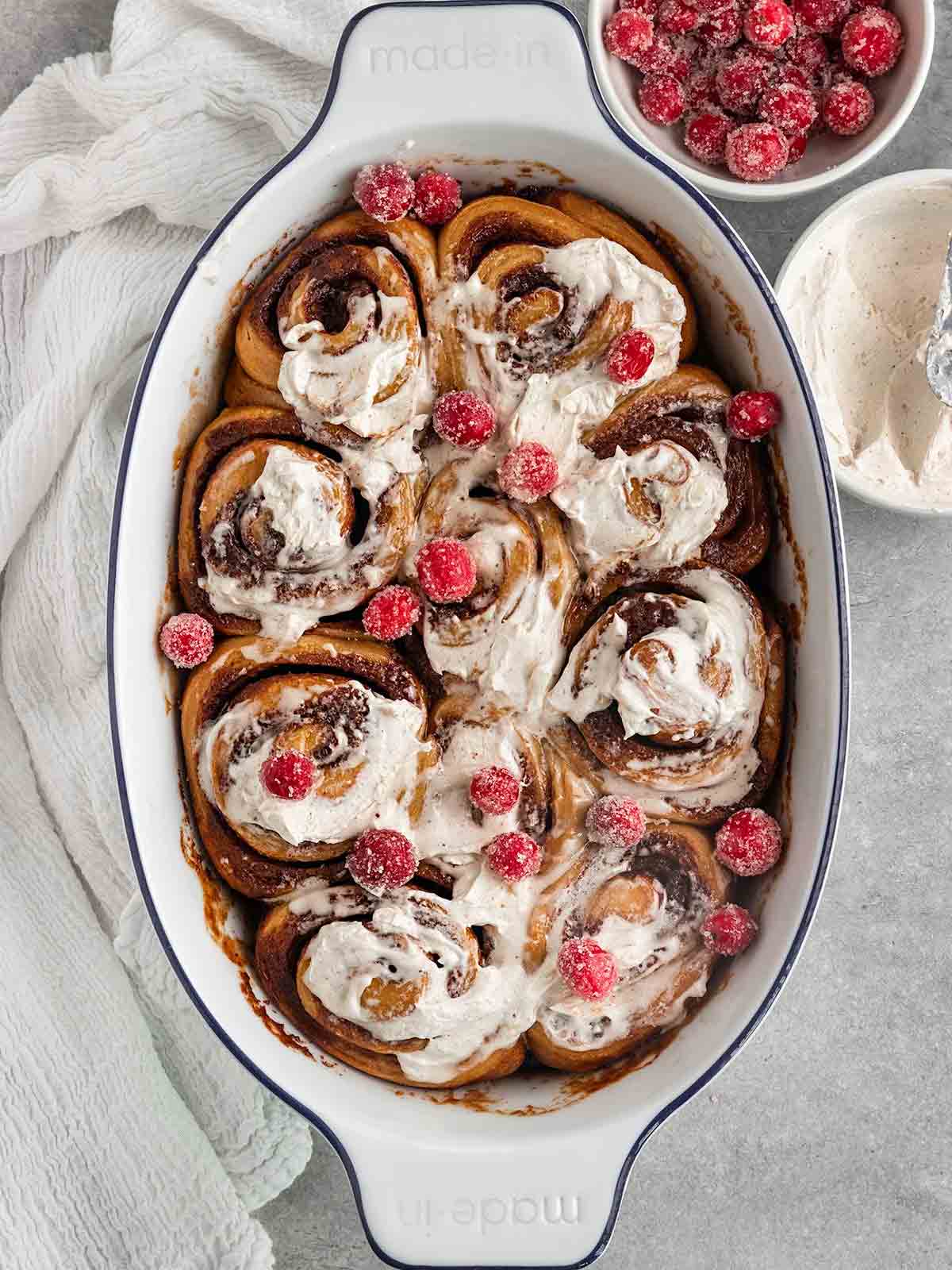 This cosy cake is the perfect treat to enjoy alongside a cup of coffee. A fluffy, flavourful cake with a crumb topping. Enjoy it for dessert, breakfast, brunch or as a snack.
Made with dates, crispy rice cereal, nut butter, and gingerbread spices, these healthy Rice Krispie treats will blow your mind. They're so nutritious that they're suitable for those following a whole food plant-based diet.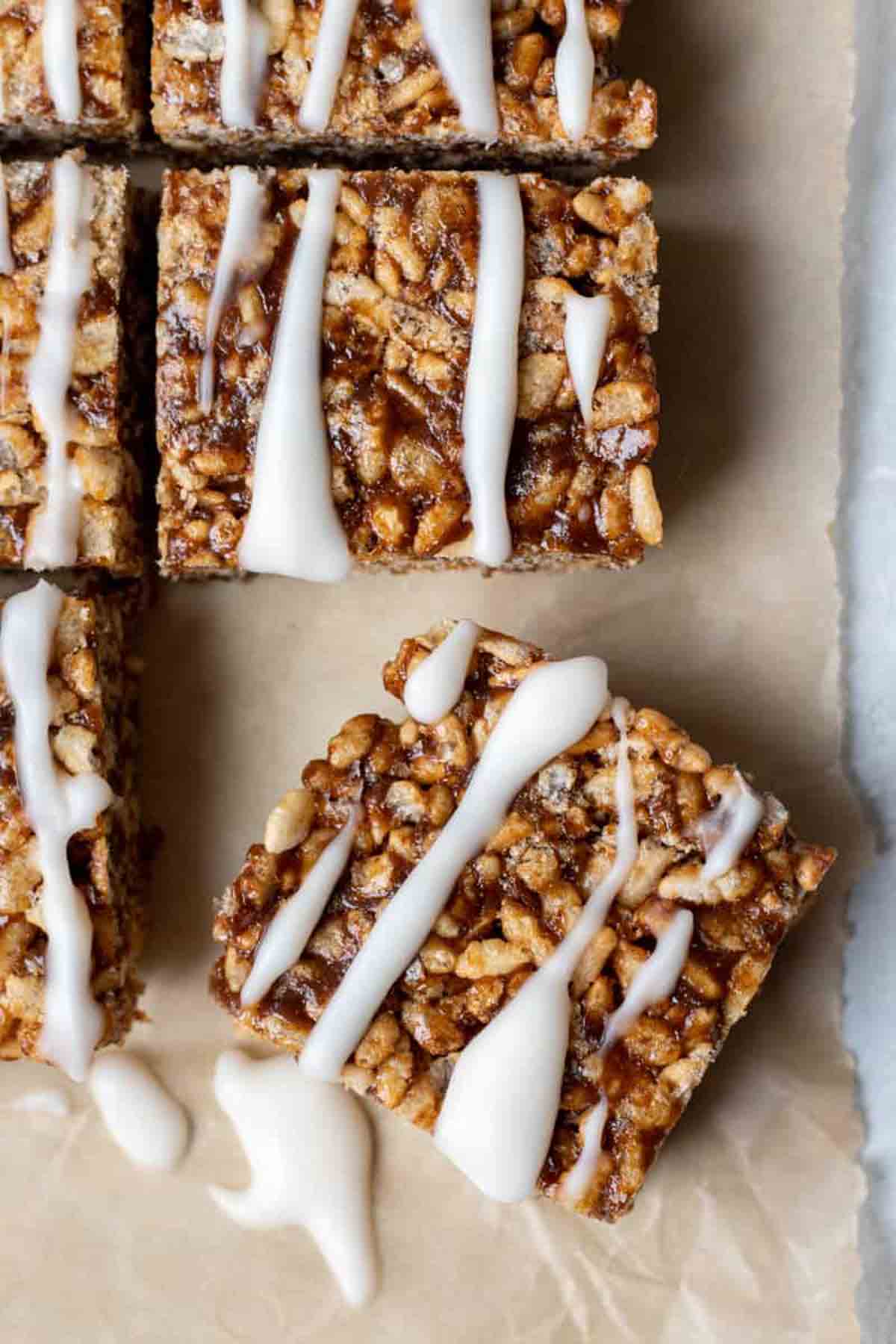 If you're unfamiliar with self-saucing pudding, it's a cake with a rich, gooey sauce in the middle. This vegan version uses common ingredients and has an authentic gingerbread taste.
Last but not least is this gingerbread hot chocolate. Unlike regular hot chocolate, this one is made with wholesome ingredients such as cacao powder and blackstrap molasses, making it a sweet treat that you can feel good about.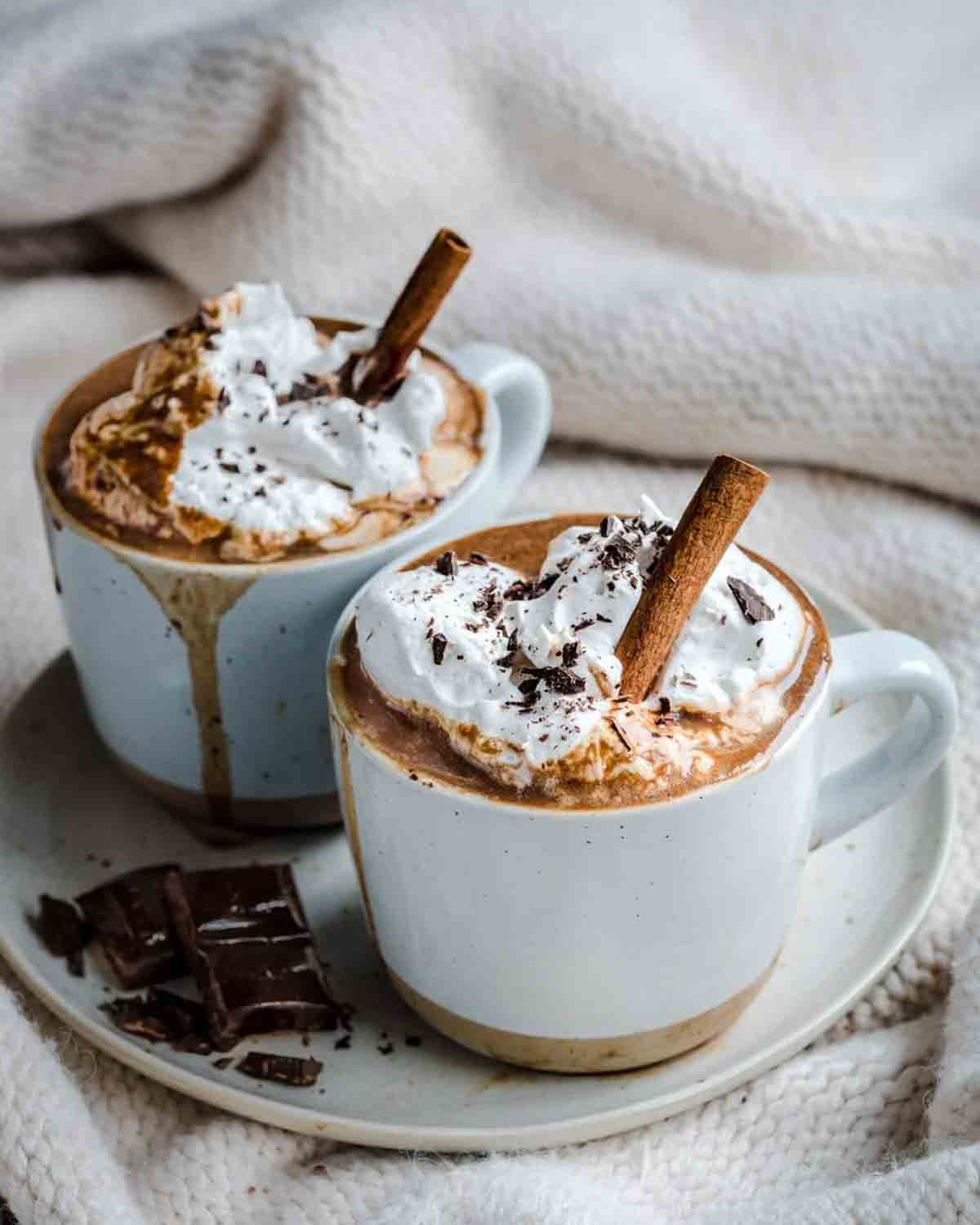 I hope you like these vegan gingerbread desserts! If you find this post useful, please share it with a friend using the share buttons on this page. Enjoy! xo

25 Festive Vegan Gingerbread Desserts
A collection of easy gingerbread flavoured desserts without eggs or dairy.
BakedByClo is a participant in the Amazon Services LLC Associates Program, an affiliate advertising program designed to provide a means for sites to earn advertising fees by advertising and linking to Amazon.com. This site may contain some of these links to Amazon.com & other affiliate programs. If you make a purchase through one of those links, BakedByClo will receive a small commission from the purchase at no additional cost to you.