25 Delicious Vegan Oreo Desserts
If you love Oreos then you'll love these vegan Oreo dessert recipes! Whether you like gooey brownies, chewy cookies or creamy cheesecakes, you're sure to find a new favourite sweet treat here.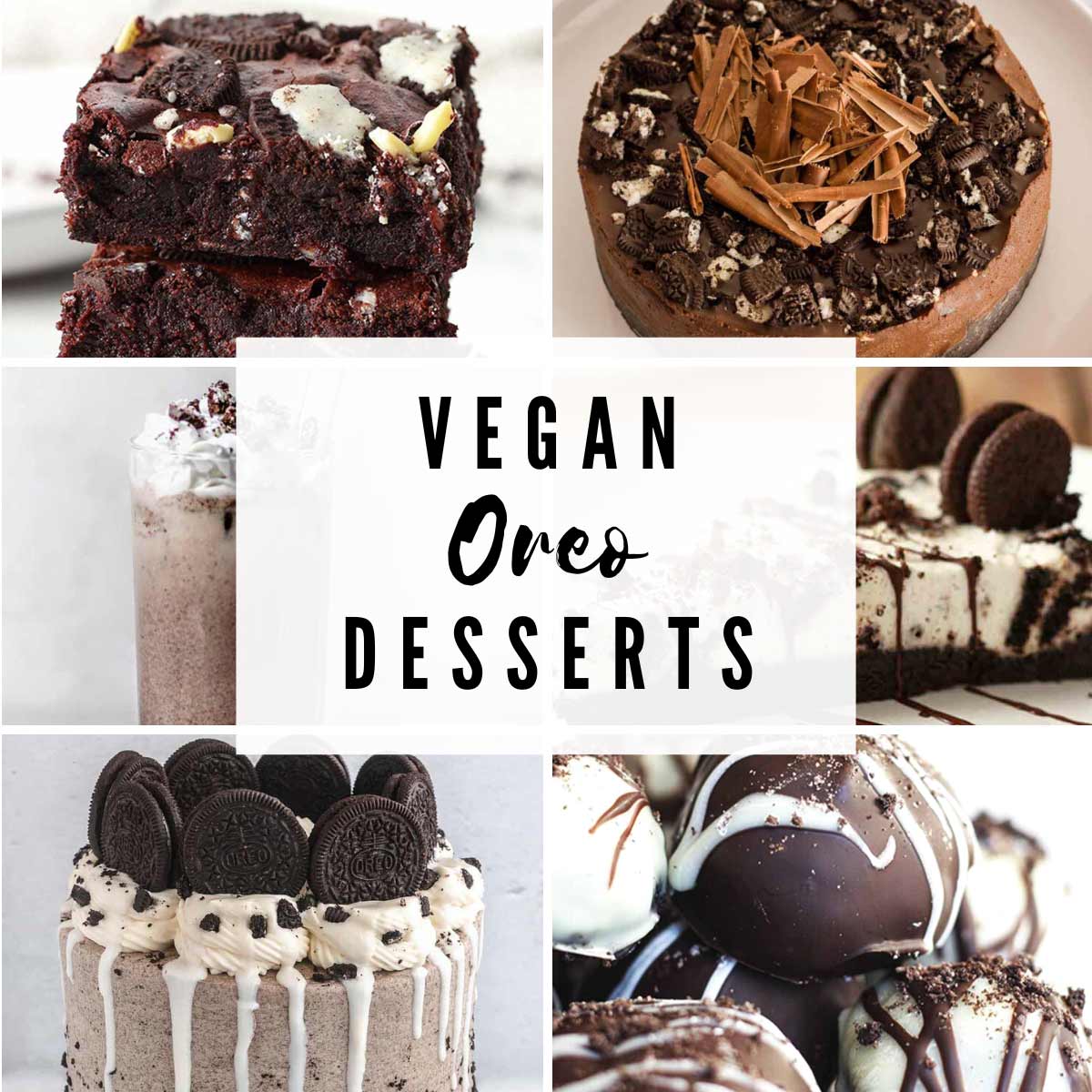 It's national Oreo day today so I thought I'd create this post to celebrate, which contains 25 vegan Oreo desserts!
In case you didn't know, Oreos are vegan-friendly and are listed as such on the Vegan Society website. This is great news because there are so many delicious egg and dairy-free dessert recipes that can be made with them!
Some of the recipes in this post are my own but I also teamed up with some other food bloggers to make a larger post which means more recipes for you to choose from!
The best vegan Oreo dessert recipes
I've divided the recipes up into categories to help you navigate the page a little bit easier. The categories are: cakes and pies, brownies, cheesecakes, cookies, drinks, & everything else. I hope you enjoy!
Cakes and pies
Let's start with the cakes and pies, since we have the most recipes in this category! There's something for everyone here including layer cakes, cupcakes, tiffin, no-bake cakes and more.
Brownies
Next up are the vegan Oreo brownies. There are two recipes for you to choose from in this category.
Cheesecakes
Whether you're a chocolate Oreo lover or a golden Oreo fan, at least one of these two recipes will satisfy your sweet tooth!
Cookies
Next up are the cookies. These recipes include cookies made with Oreos and recipes for homemade Oreos.
Drinks
These cool drinks are so sweet and delicious that they can be enjoyed for dessert! There are 3 recipes to choose from below.
Other vegan Oreo desserts
These are the last 3 Oreo desserts that didn't quite fit into any of the other categories. Don't underestimate them though- they are still mighty delicious!
I hope you like these vegan Oreo desserts. If you enjoyed this post, please share it with a friend using the share buttons on this page! xo
BakedByClo is a participant in the Amazon Services LLC Associates Program, an affiliate advertising program designed to provide a means for sites to earn advertising fees by advertising and linking to Amazon.com. This site may contain some of these links to Amazon.com & other affiliate programs. If you make a purchase through one of those links, BakedByClo will receive a small commission from the purchase at no additional cost to you.