40 Vegan Loaf Cake Recipes
If you're looking for vegan loaf cake recipes, this post will help you out! It contains over 40 delicious recipes, with everything from banana breads and lemon loaves to mini loaves and pound cakes.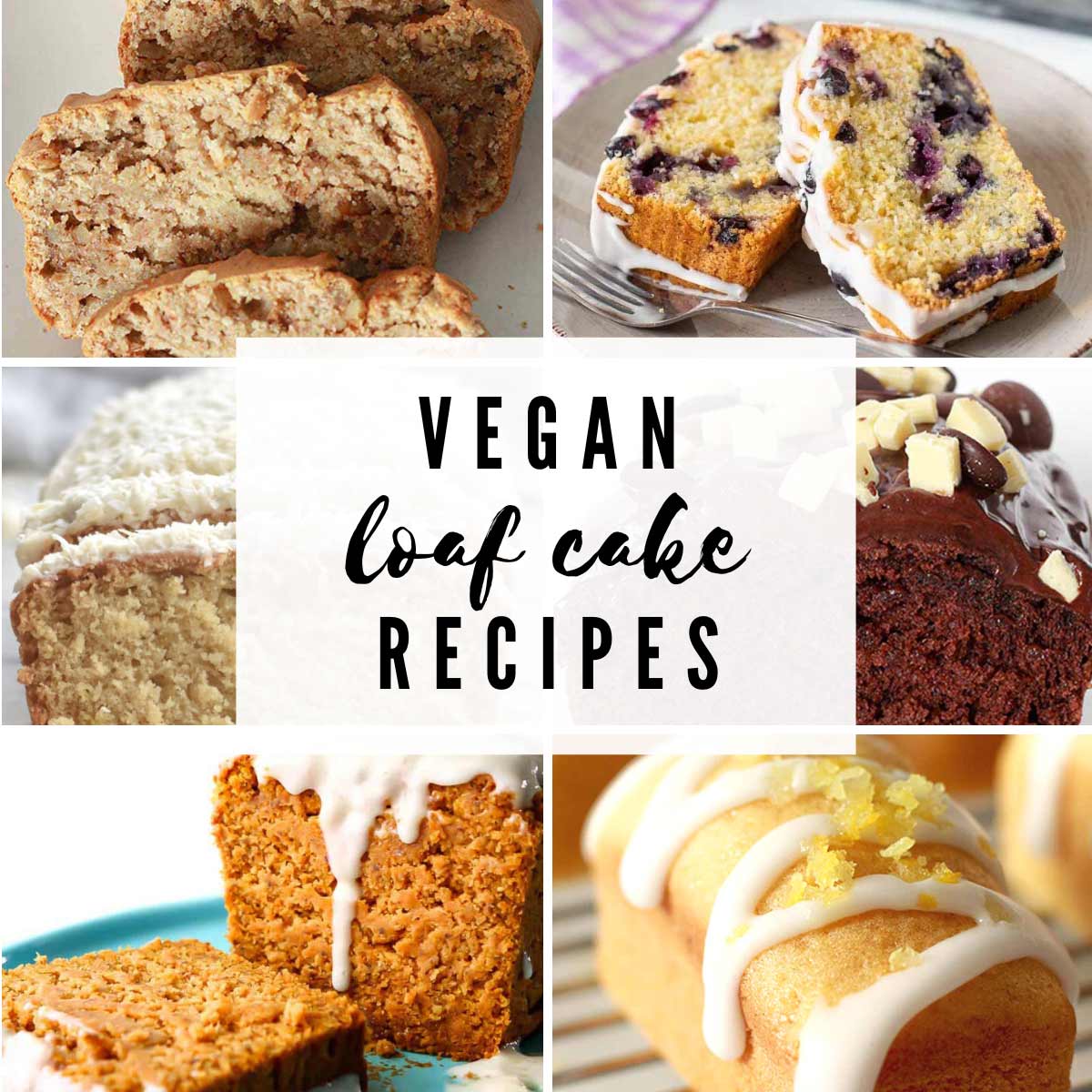 It's almost Spring time here in the UK and I have been thinking about lemon loaf A LOT! It's a staple cake that I love to make every March and April because it's full of fresh Spring flavours and it's so easy and stress-free.
It got me thinking about other types of loaf cakes and I thought I'd make a post of all of my favourite recipes so you can find them all in one place. I've teamed up with some other food bloggers to bring you this huge list with a total of 40 recipes! Whether you're a lemon loaf enthusiast like me, a chocolate loaf lover, or simply looking for some new recipes to try, this post will help you out.
The best vegan loaf cake recipes
I've split these 40 recipes up into categories to help you find what you're looking for a little bit easier. To access the recipes, just click on the pink 'Get the recipe' button beside each picture.
I hope you enjoy!
Lemon loaf cakes
Since it is one of the most-loved cake flavours in the UK, I thought I'd start with the lemon vegan loaf cakes. There's four recipes to choose from, all of which are tried and tested!
Orange loaf cakes
Following on from lemon loaves are the orange loaf cakes.
Lime loaves
Keeping on theme with the citrus flavours- here are the lime cakes. There are three different recipes for you to choose from.
Other fruity loaves
Here are 5 more loaf cakes that include fruit as the main ingredient.
Banana bread
I couldn't make a vegan loaf cake recipes post without including banana bread! Here are 6 different recipes for you to try the next time the craving hits.
Chocolate loaf cakes
If you're a chocolate cake lover then these 6 recipes are for you!
Mini Loaf Cakes
If you like your desserts bite-sized, you can give one of these mini loaf recipes a try. These are great for any event where you might need to feed a small crowd.
Other vegan loaf cakes
Here are the remaining 9 loaf cake recipes, which I couldn't quite fit into any of the other categories. There's everything from matcha loaf to coffee and walnut loaf.
Related posts:
I hope you like these vegan loaf cake recipes. If you enjoyed this post, please share it with a friend by using the share buttons on this page. Happy baking! xo
BakedByClo is a participant in the Amazon Services LLC Associates Program, an affiliate advertising program designed to provide a means for sites to earn advertising fees by advertising and linking to Amazon.com. This site may contain some of these links to Amazon.com & other affiliate programs. If you make a purchase through one of those links, BakedByClo will receive a small commission from the purchase at no additional cost to you.