Are Cadbury Heroes Vegan? (Dairy-Free Alternatives)
Are Heroes vegan? That's the question on every new vegan's lips this Christmas! This post is here to tell you everything you need to know about these iconic Cadbury mini chocolates.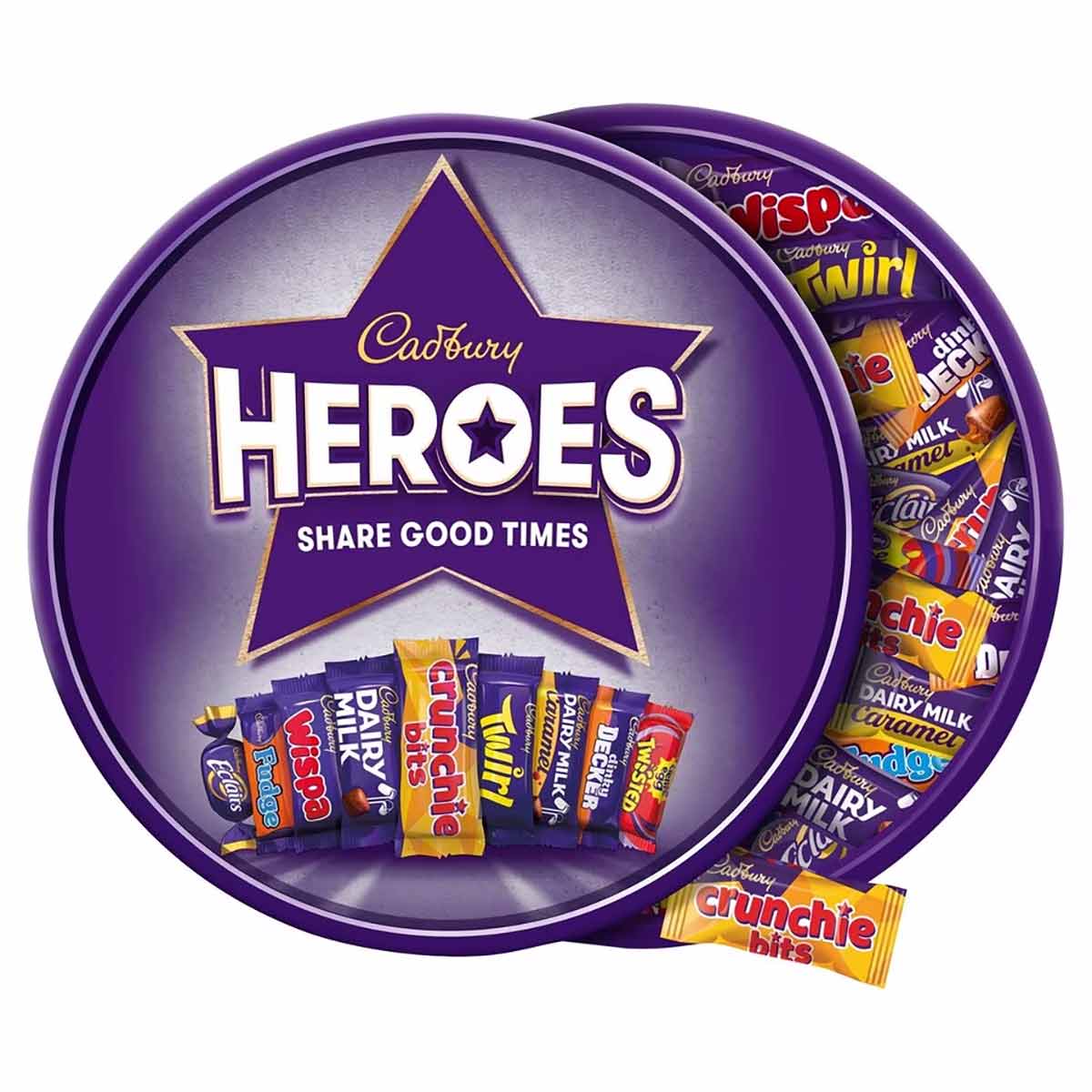 If you live in the UK, you'll be familiar with the colourful chocolate tubs that come out at Christmas time. Supermarket shelves are always piled high with stacks of Quality Street, Roses, Celebrations and of course Heroes!
Heroes chocolates were first released over 20 years ago and have become a family favourite since. As they're typically enjoyed at Christmas time, which is coming up soon, I thought I'd write a post about whether Heroes are vegan, for all you newbies out there.
If you find this post useful, make sure to check out the rest of my "Is It Vegan?" posts as well as my "accidentally vegan" guides.
What's in Cadbury Heroes?
To determine whether Cadbury Heroes are vegan, let's take a closer look at their ingredients. A tub of UK Heroes currently (in 2023) contains the following chocolates: Dairy Milk, Dairy Milk Caramel, Twirl, Wispa, Crunchie, Fuge, Eclair, Cream Egg Twisted, and Dinky Decker.
Here is the full list of ingredients, taken from the Cadbury website:
Milk, Sugar, Glucose Syrup, Cocoa Butter, Cocoa Mass, Vegetable Fats (Palm, Shea), Whey Powder (from Milk), Glucose-Fructose Syrup, Skimmed Milk Powder, Whole Milk Powder, Rice Flour, Emulsifiers (E442, Soya Lecithins, E471, E476), Whey Permeate Powder (from Milk), Milk Fat, Stabiliser (Sorbitol), Humectant (Glycerol), Invert Sugar Syrup, Fat-Reduced Cocoa Powder, Salt, Flavourings (contain Milk), Barley Malt Extract, Molasses, Dried Egg Whites, Acidity Regulator (Sodium Carbonates), Colours (Carotenes, Paprika Extract, E150d), Milk Chocolate: Milk Solids 20 % minimum, Milk Chocolate: Milk Solids 14 % minimum, Contains Vegetable Fats in addition to Cocoa Butter
That's a lot of ingredients and a lot of milk products! As you'll notice, egg whites are also listed as an ingredient.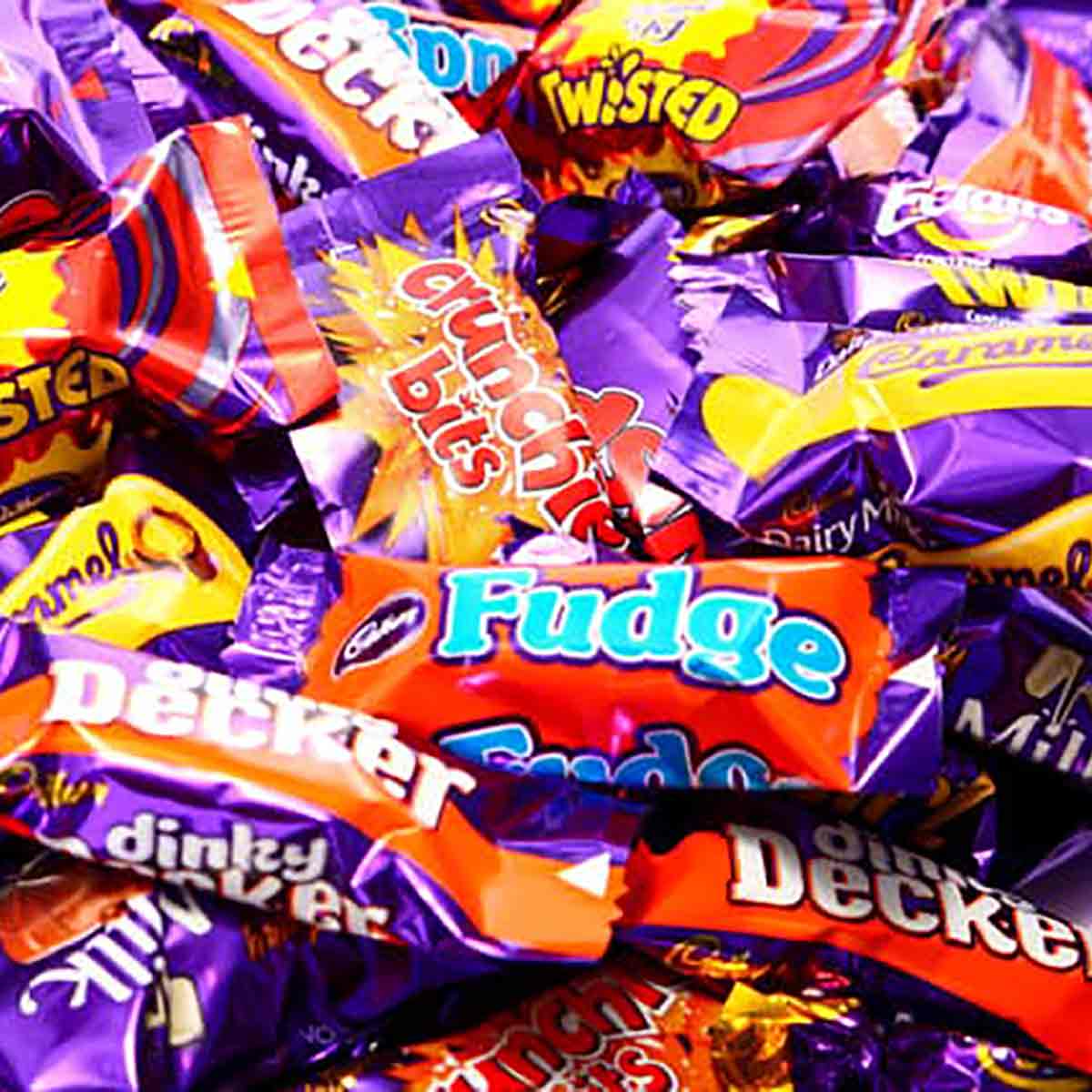 Are any Hereos vegan?
Now, for the question you came here for: Do all of the Cadbury Heroes contain dairy? Sadly, the answer is yes, all of the Heroes chocolates contain milk chocolate, but luckily there are vegan alternatives out there. Let's take a closer look at the options…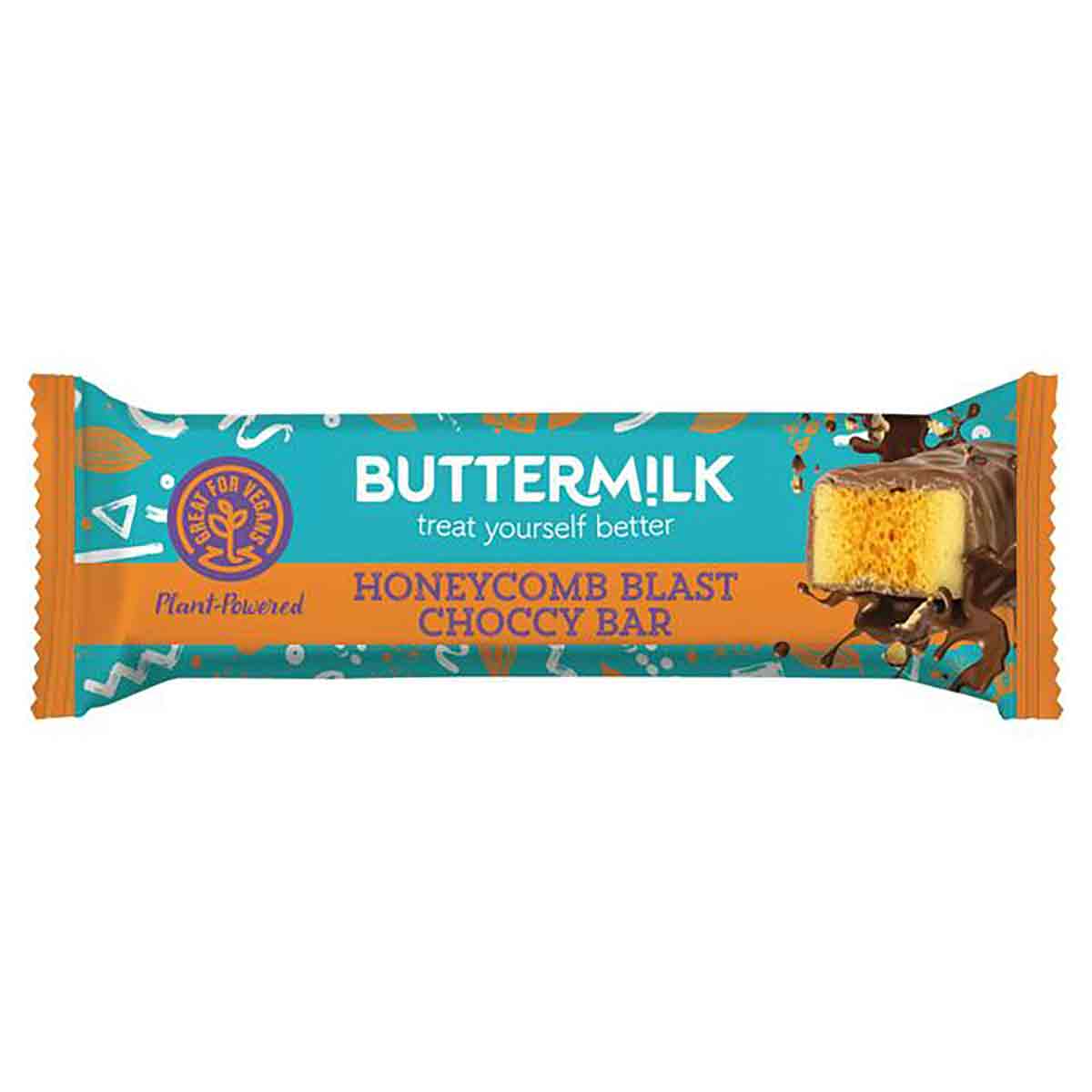 Summary
So, are Cadbury Heroes Chocolates Vegan? Sadly, no, but there are plenty of dairy-free options as mentioned in this post. You can create your own vegan-friendly "Heroes" at home by using dairy-free store-bought items or using online recipes, or even a mix of both.
BakedByClo is a participant in the Amazon Services LLC Associates Program, an affiliate advertising program designed to provide a means for sites to earn advertising fees by advertising and linking to Amazon.com. This site may contain some of these links to Amazon.com & other affiliate programs. If you make a purchase through one of those links, BakedByClo will receive a small commission from the purchase at no additional cost to you.