Vegan Easter Egg Cheesecake
This vegan Easter egg cheesecake is easy, no-bake and looks super cute! A chocolate egg shell that's filled with a crumbly biscuit base and creamy mini-egg cheesecake filling.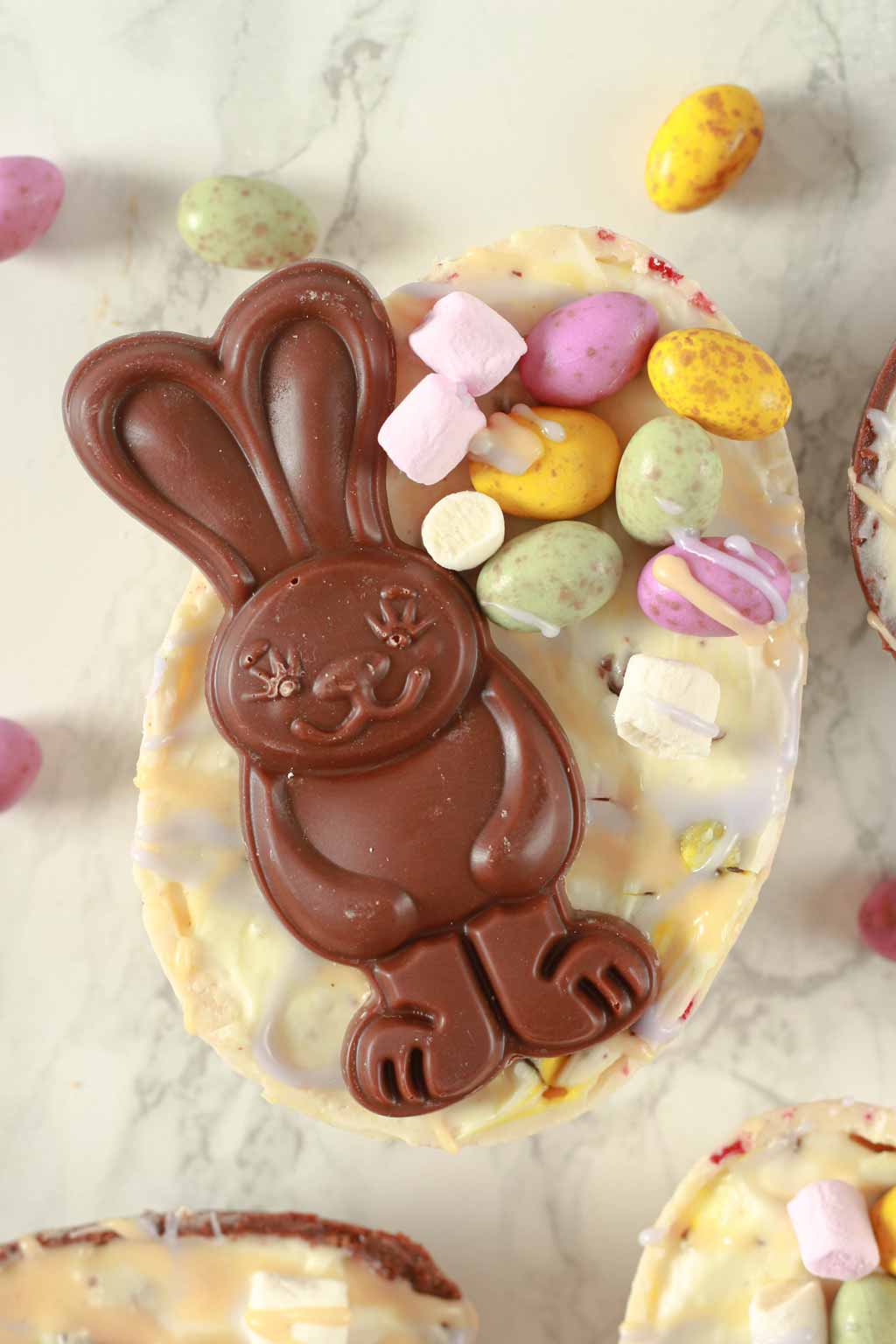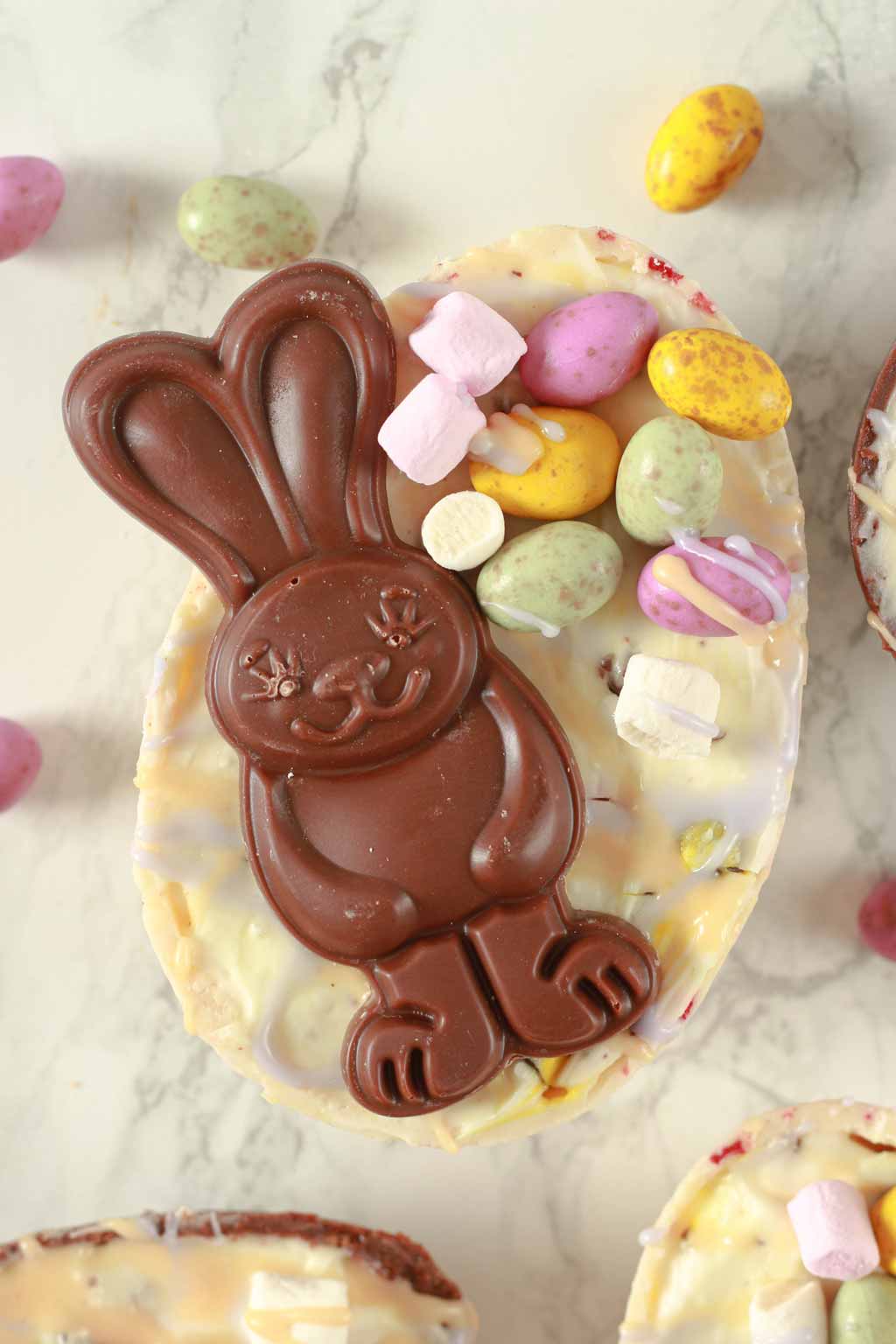 How cute are these no-bake Easter cheesecakes?
As usual, I'm only just discovering a food trend that first became trendy many years ago…
But I've been seeing these all over TikTok recently so I'm assuming they are trendy once more, and I wanted to give a vegan version a go!
I think these are a super cute twist on a traditional no-bake cheesecake and much more exciting than a basic chocolate egg (although they're pretty delicious too).
You can decorate them with whatever your heart desires, and there's always more vegan Easter chocolate coming out nowadays.
Vegan Easter Eggs
Just a few short years ago there was only 1 vegan Easter egg option, and you could only purchase it from Holland & Barrett, and it was very expensive!
But now, dairy-free Easter eggs are available in all of the UK supermarkets. Some of them have even made own-brand free-from eggs, meaning they are much cheaper!
For this recipe, I used Moo-Free Bunny Comb egg (which comes with a mini honeycomb chocolate bar) and Tesco free-from white chocolate and strawberry egg. Both were priced at £2.50 and were of similar size.
2 Easter eggs will give you 4 egg halves, which is great for serving a small group. I recommend 1/2 of a cheesecake (1/4 of the whole egg) per serving as they are quite rich and indulgent, especially after you add the extra chocolate for decoration!
More Easter desserts:
In need of some more inspiration? Check out my best vegan dessert recipes post.
Decoration ideas
You'll notice in the images that my cheesecake Easter eggs are topped with a few different things.
First off is the Moo-Free chocolate bunny rabbit bar, which I purchased from Tesco.
Next to that are the Doisy & Dam good eggs and Freedom mini marshmallows, both of which I got from Holland & Barrett.
I also drizzled over some coloured icing, which I made with a simple mix of icing sugar, water and purple/orange food gel colouring. If you want to do this too, I recommend PME food gels.
Some other decoration ideas are:
Edible flowers
Homemade fondant carrots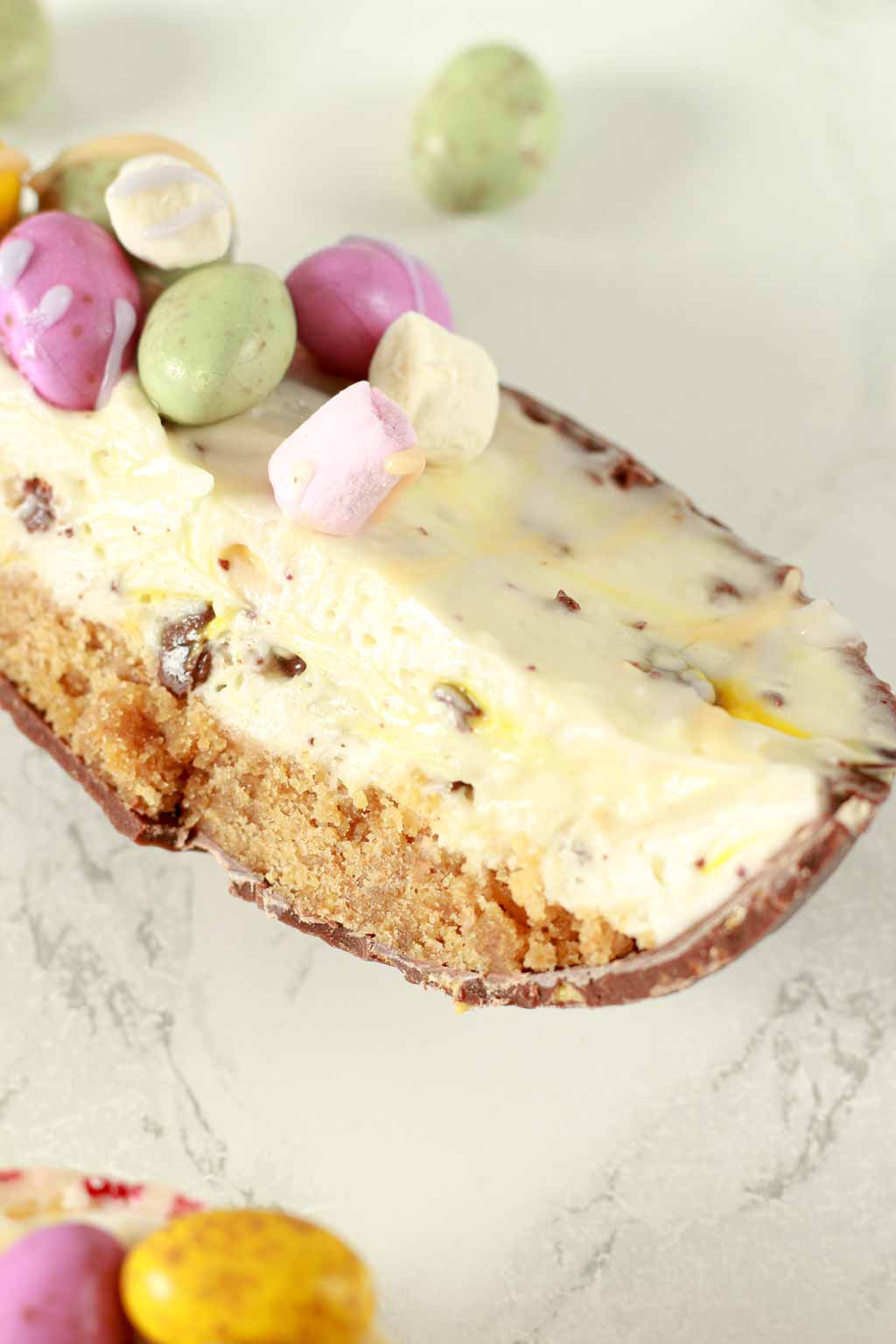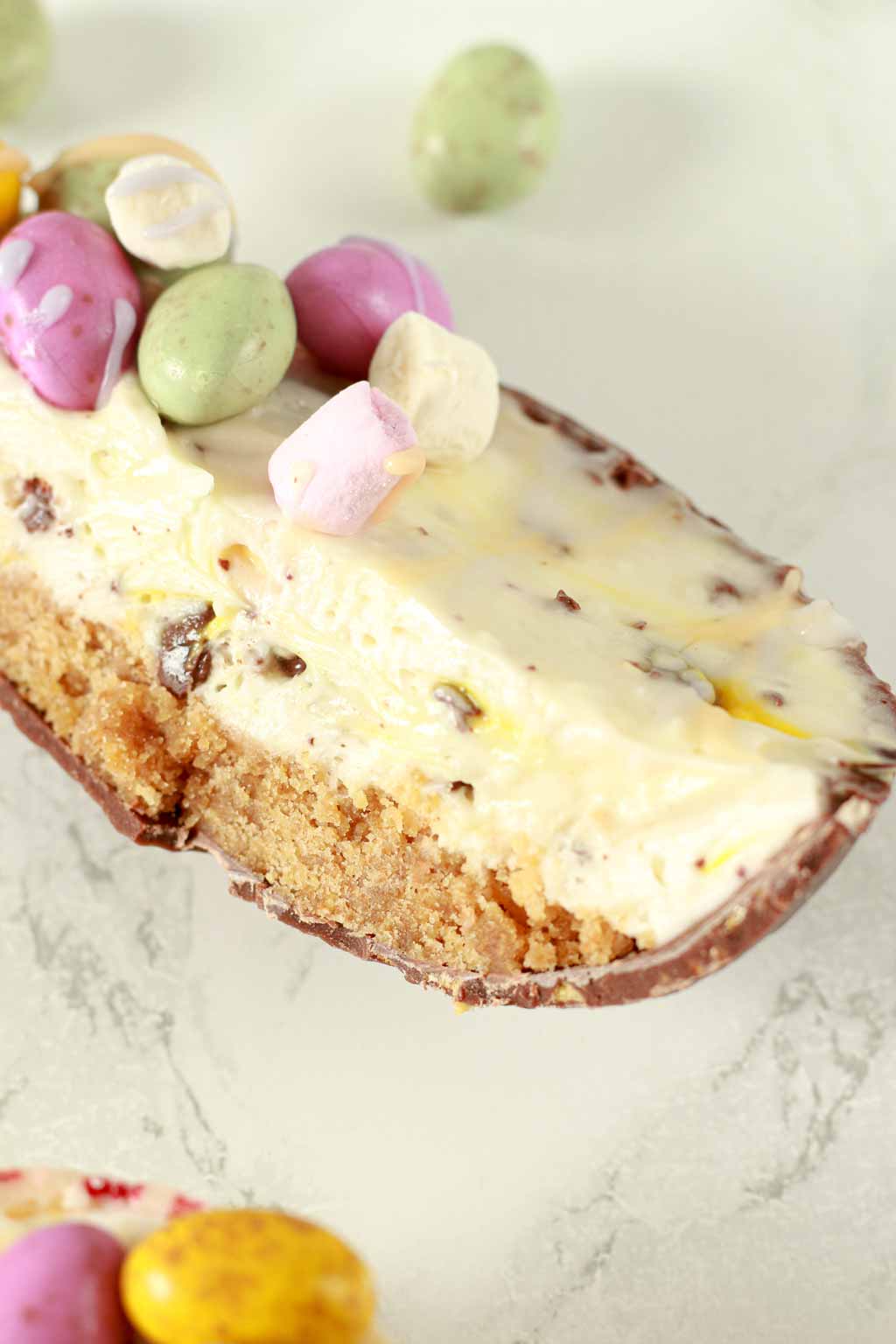 How to make vegan Easter cheesecake
First off, you'll need to have 2 chocolate eggs to hand. I used 80g ones which were on the smaller side. If yours are larger, you can either just use 1 or you can double the rest of the ingredients.
Step 1:
Split the Easter eggs in half. If they do not easily come apart, gently cut around the join in the middle with a warm knife to open it.
The warmth of the knife will melt the chocolate ever so slightly, preventing it from cracking.
Step 2:
Place 130g (4.5oz) of Digestive biscuits into a food processor or high power blender and blend to fine crumbs. Alternatively, place them in a large bowl and crush them using the end of a heavy rolling pin.
Make sure that the Digestives you use are vegan-friendly. The majority are these days but some of them still sneak some milk in there! Mcvities are now vegan friendly after a recipe changed which is great news, but I used Ms Molly's as they are much cheaper at just 31p per pack!
Step 3:
Measure out 60g (1/4 cup) of vegan margarine then gently melt it over the stove or in the microwave. Pour it into a bowl with the biscuit crumbs and mix well.
Once the crumbs are well coated in margarine, place a few tablespoons into each Easter egg half. Then gently press them into place using the back of the spoon, being careful not to crack the chocolate.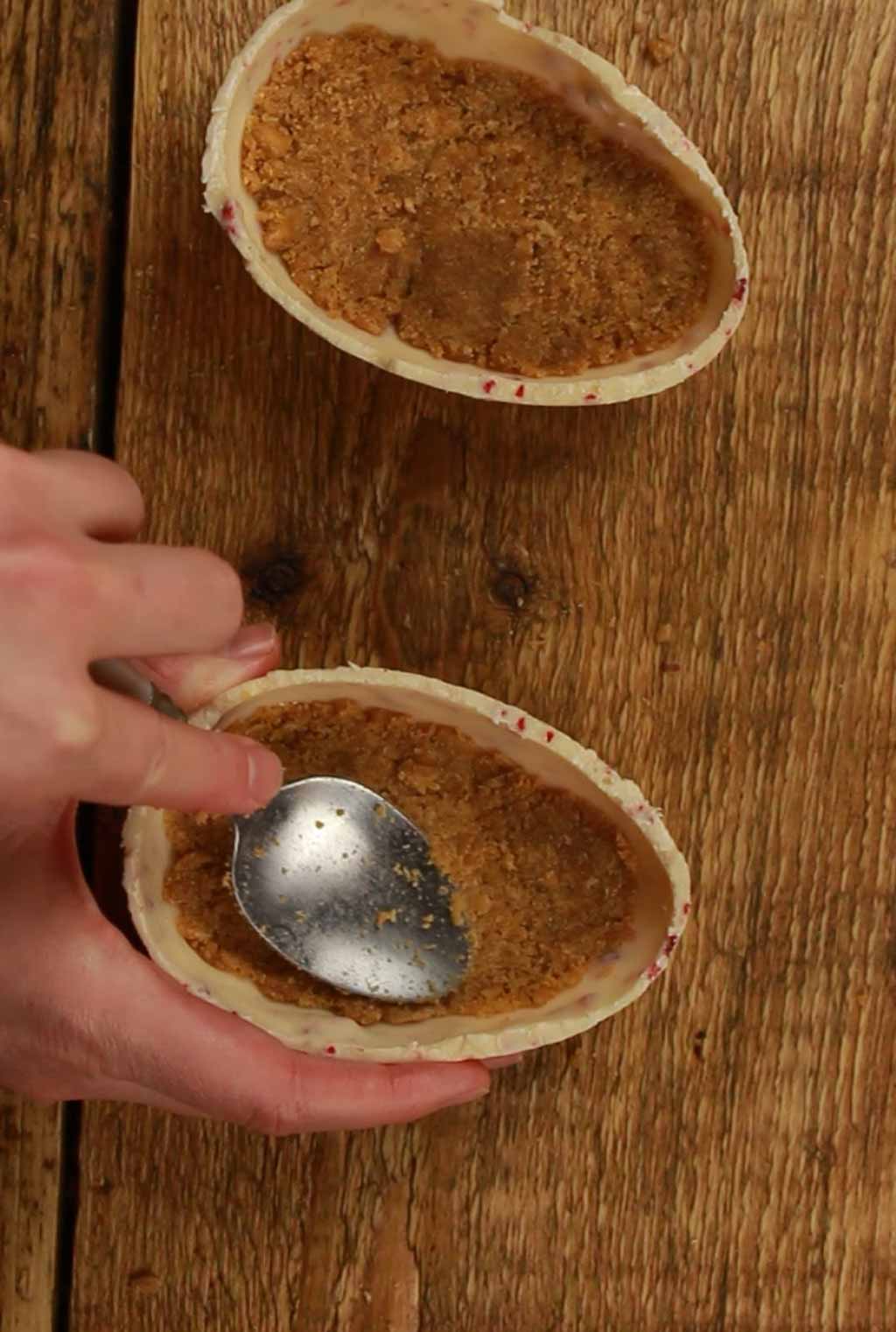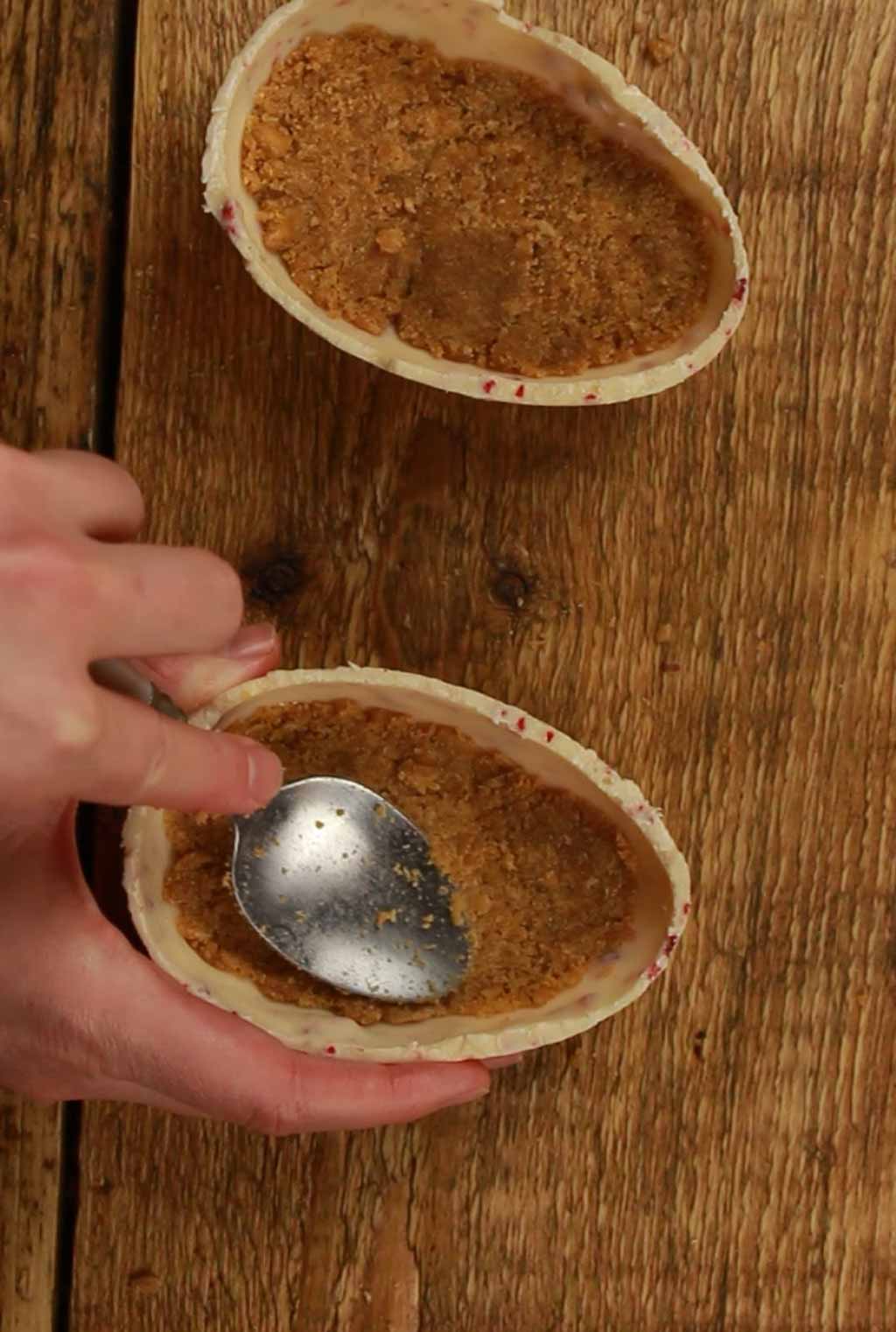 Step 4:
In a large bowl, mix together 250g of cream cheese (8.8oz) and 50g of icing sugar (6 tablespoons) until smooth. I used Violife cream cheese.
Add in 80ml (1/3 cup) of vegan double or heavy whipping cream. I used Elmlea double plant cream.
Whisk the mixture for a few minutes using an electric whisk or stand mixer until it becomes thick.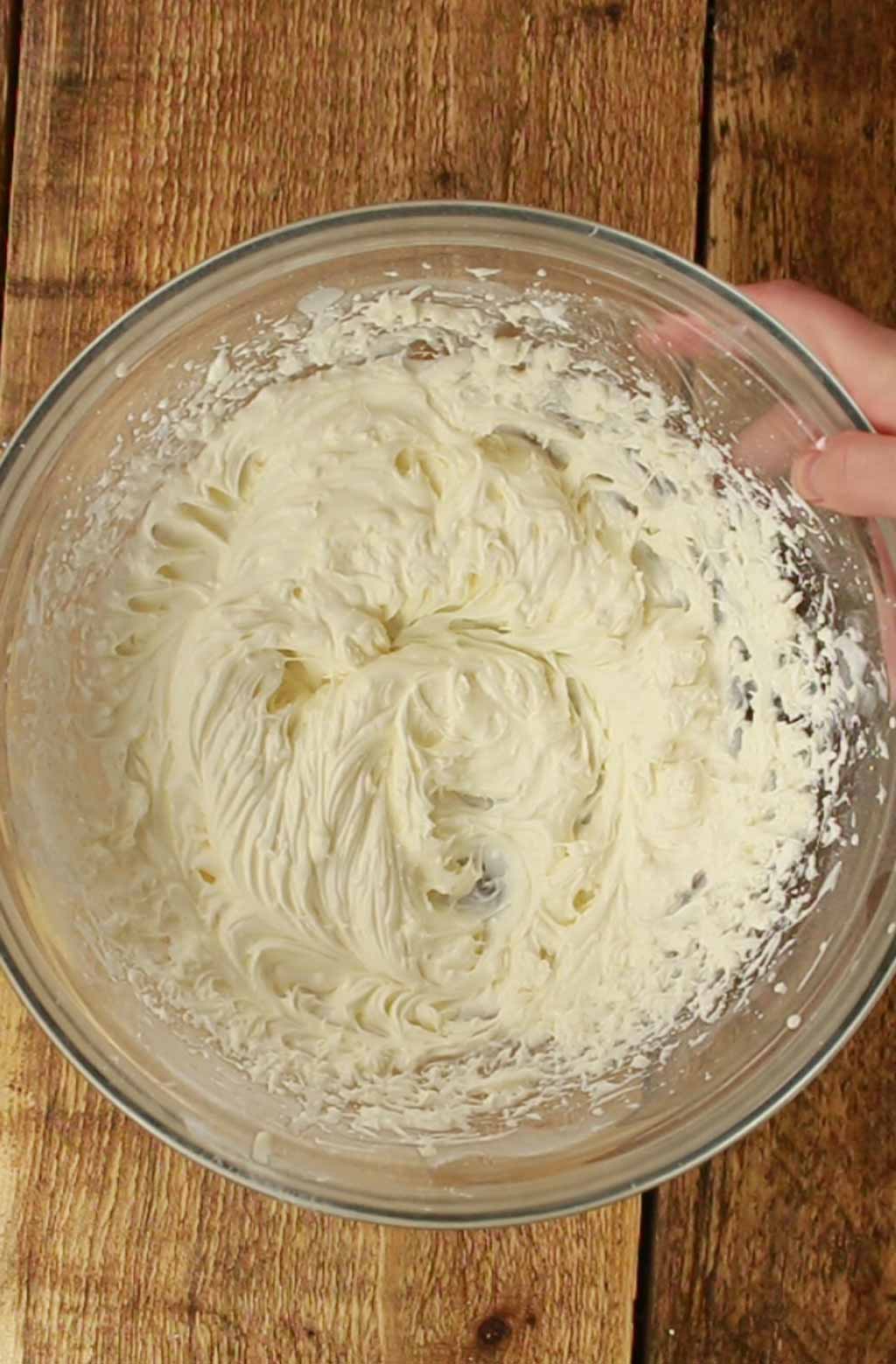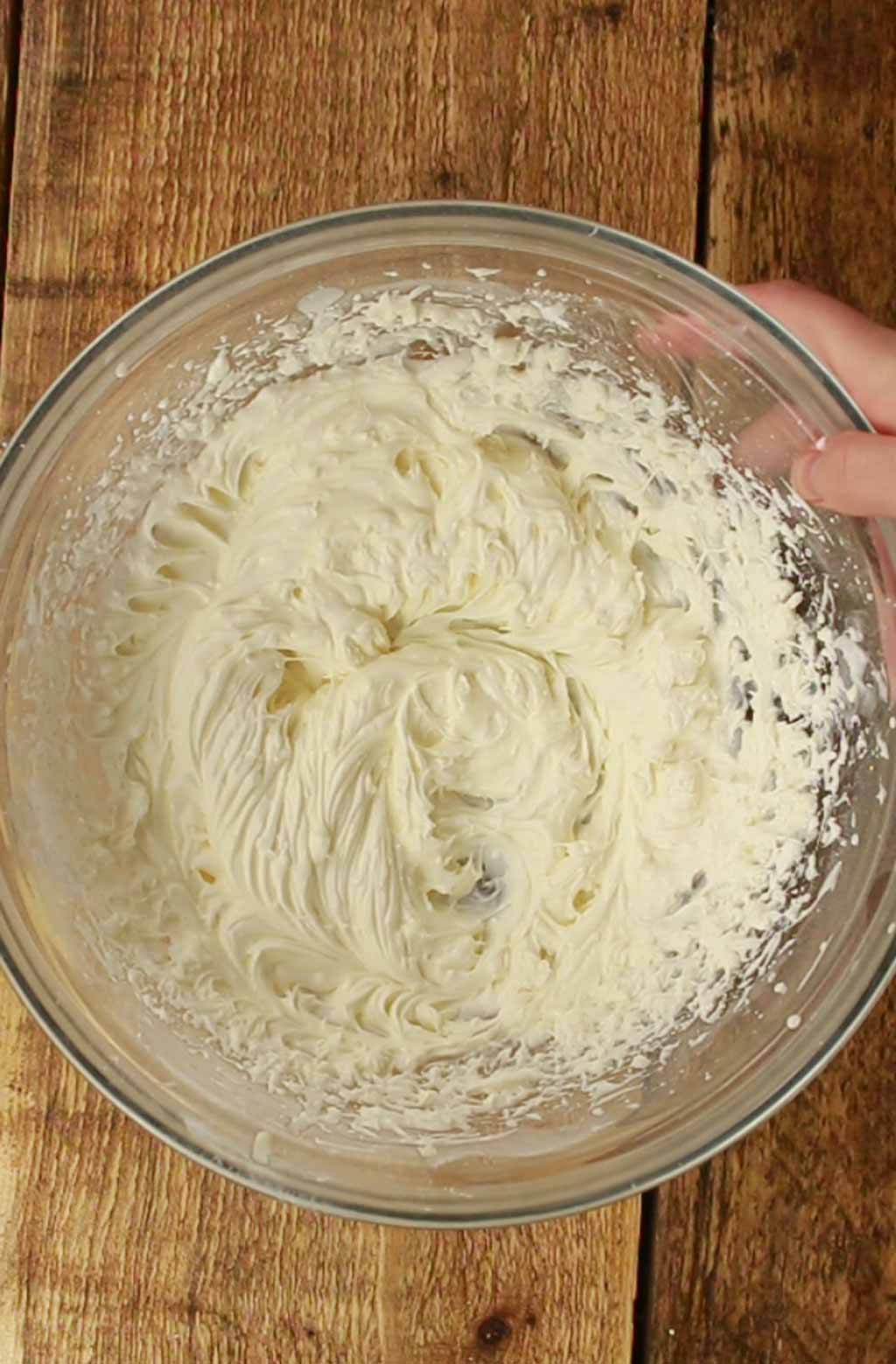 Step 5:
The next step is to crush up your chocolate eggs. If you can't get your hands on the Doisy and Dam eggs, you can use any other chocolate you like.
Place the majority of the mini eggs into a large bowl, saving a few for decoration. Crush them up using the end of a rolling pin.
Gently fold the crushed mini eggs into the cheesecake filling.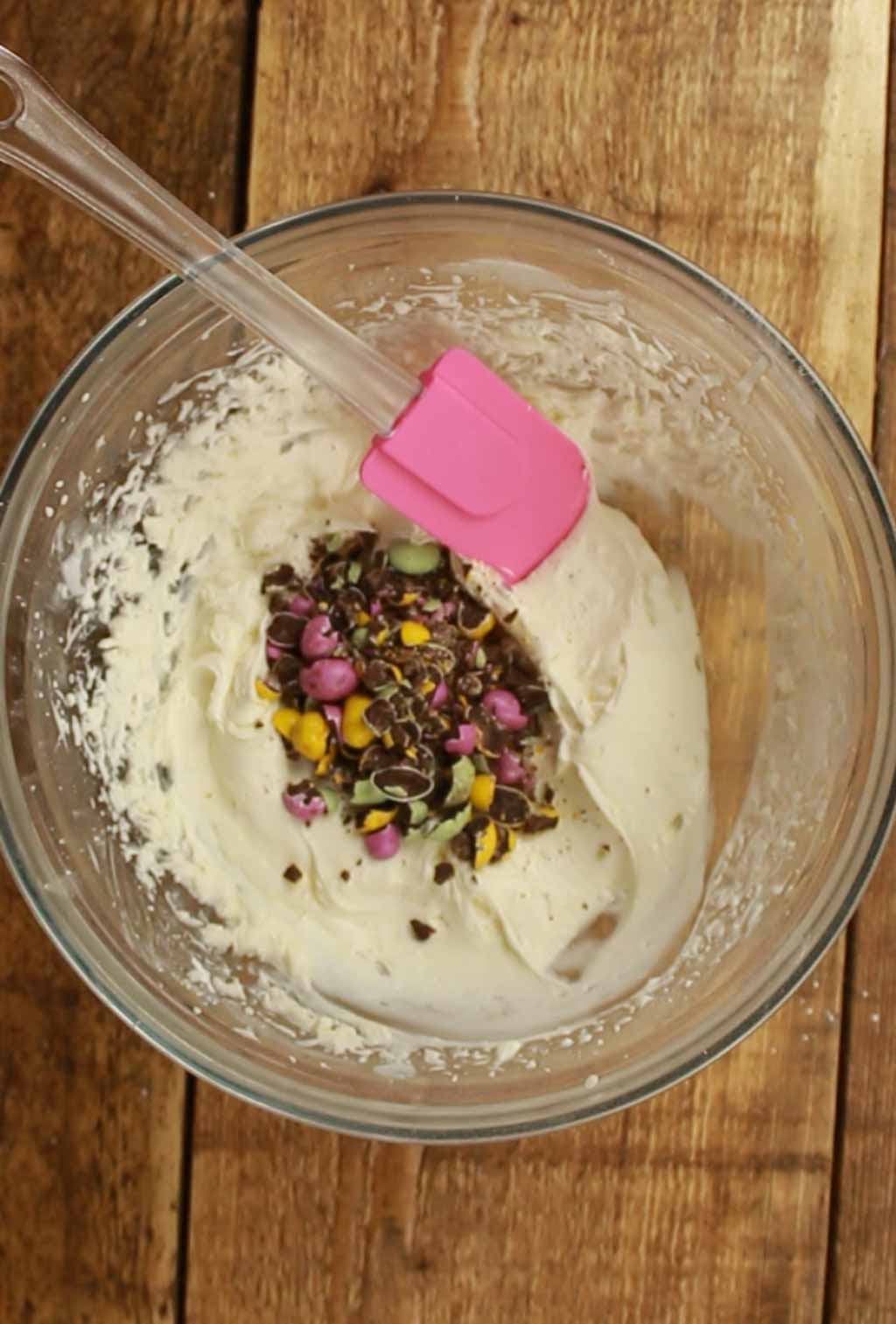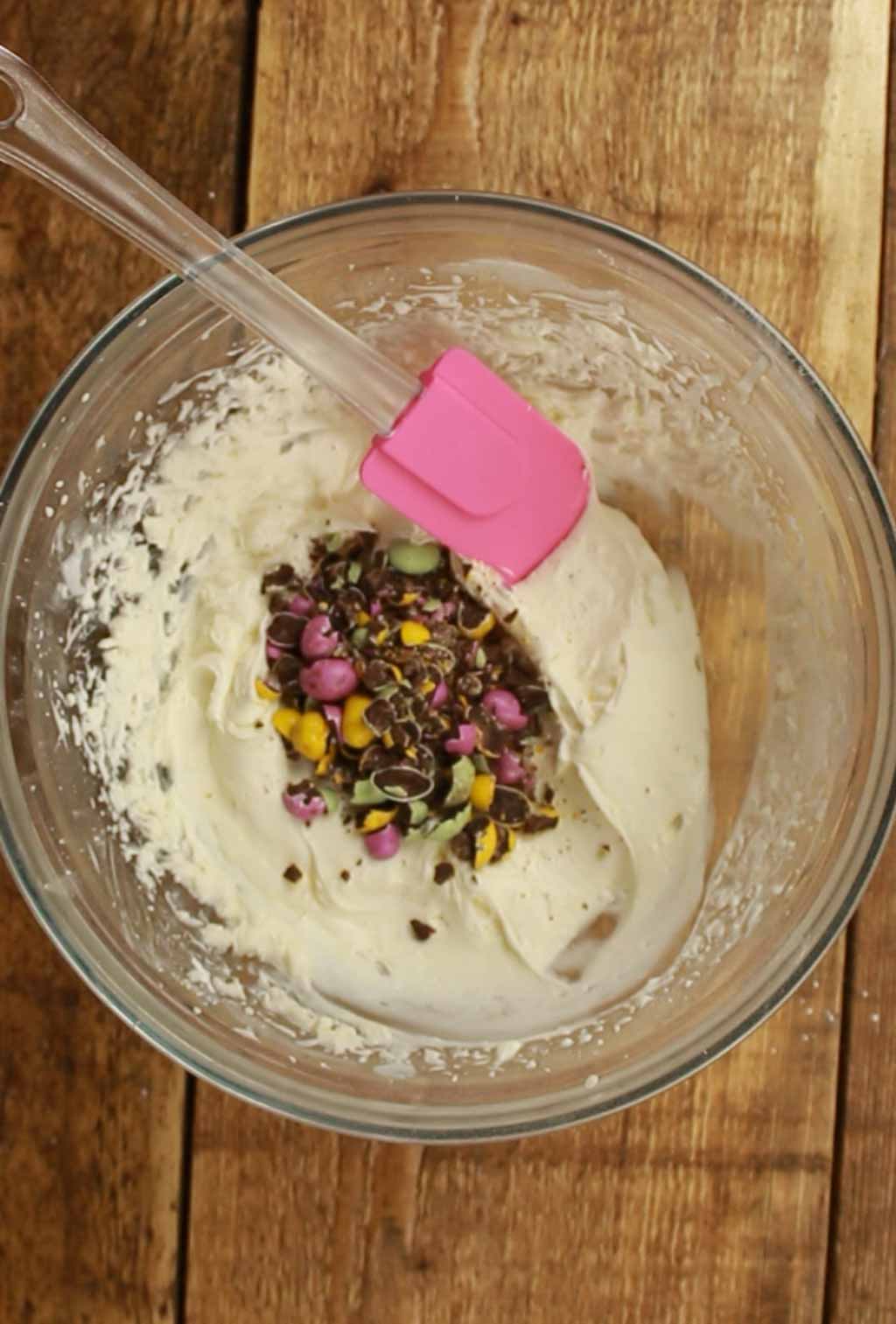 Step 6:
Divide the cheesecake filling between the 4 egg halves and spread it out evenly. Then place them in the fridge overnight to set.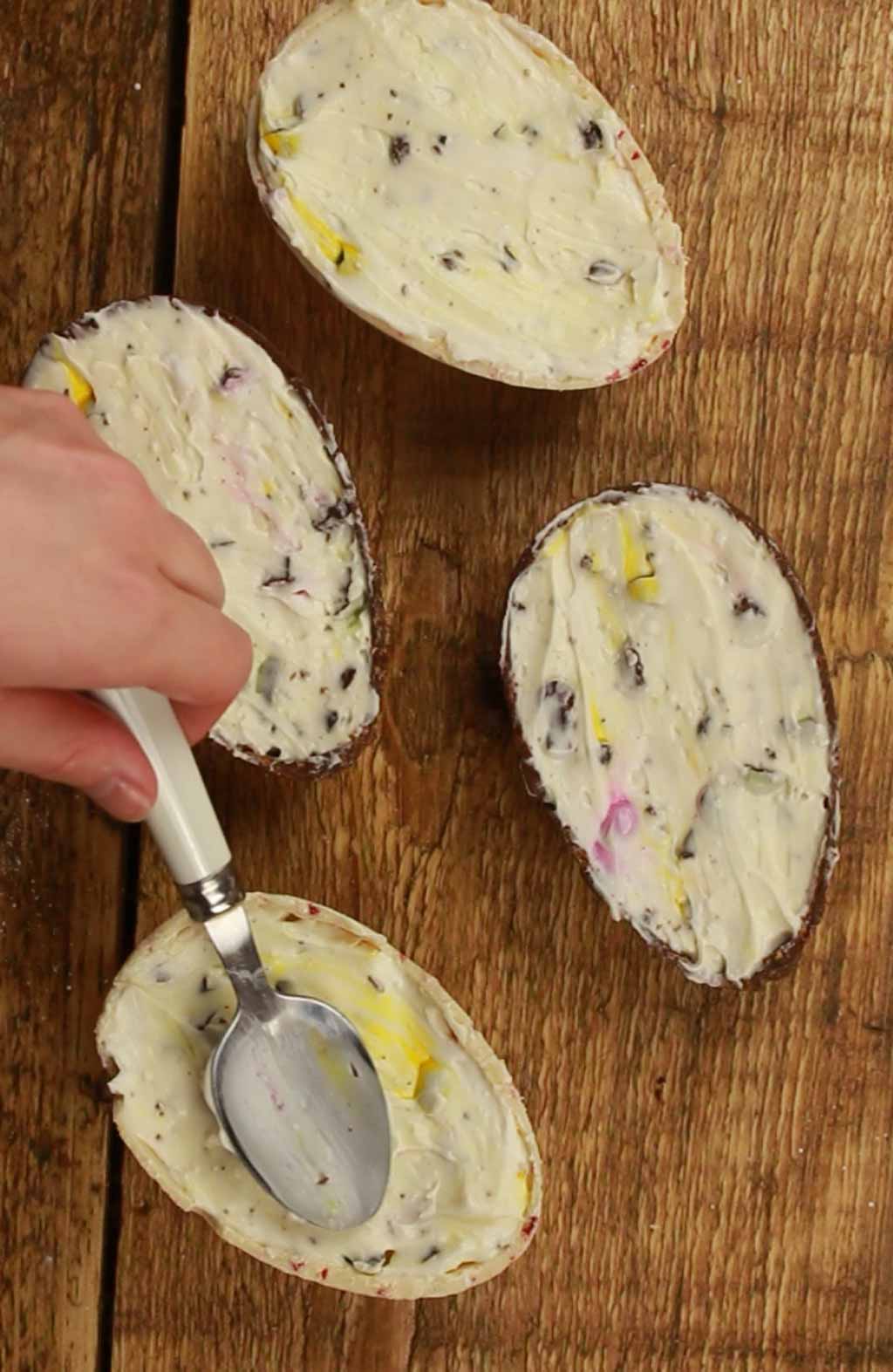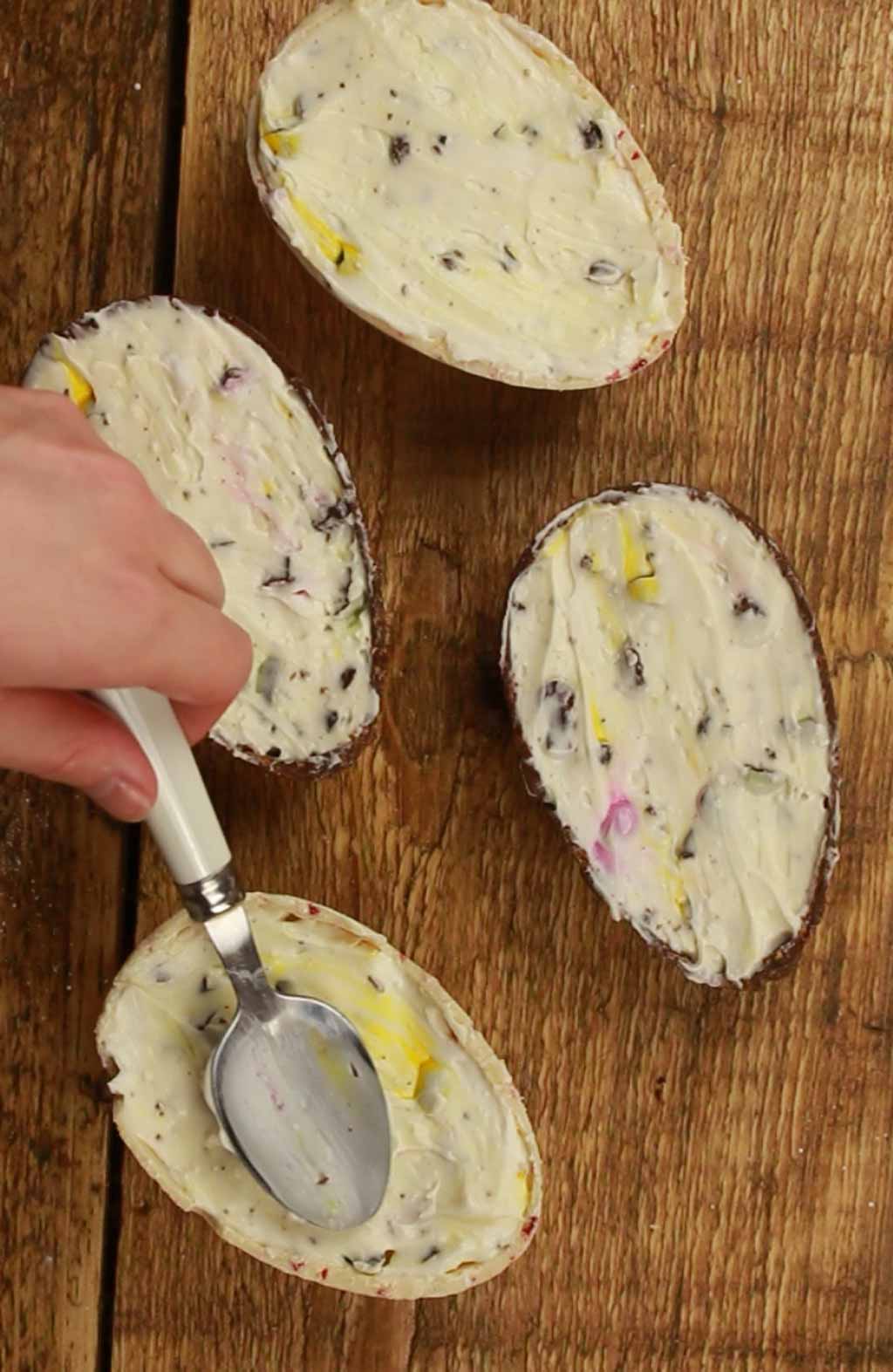 Step 7:
Once the cheesecakes are ready, decorate them with the remaining chocolate eggs and any other decorations you want to use. See the ideas list earlier in the post if you're not sure!
FAQ:
How should the cheesecakes be stored?
Store them in the fridge, in an airtight container or on a plate with a cover.
How long will they last?
They're best enjoyed within 24 hours!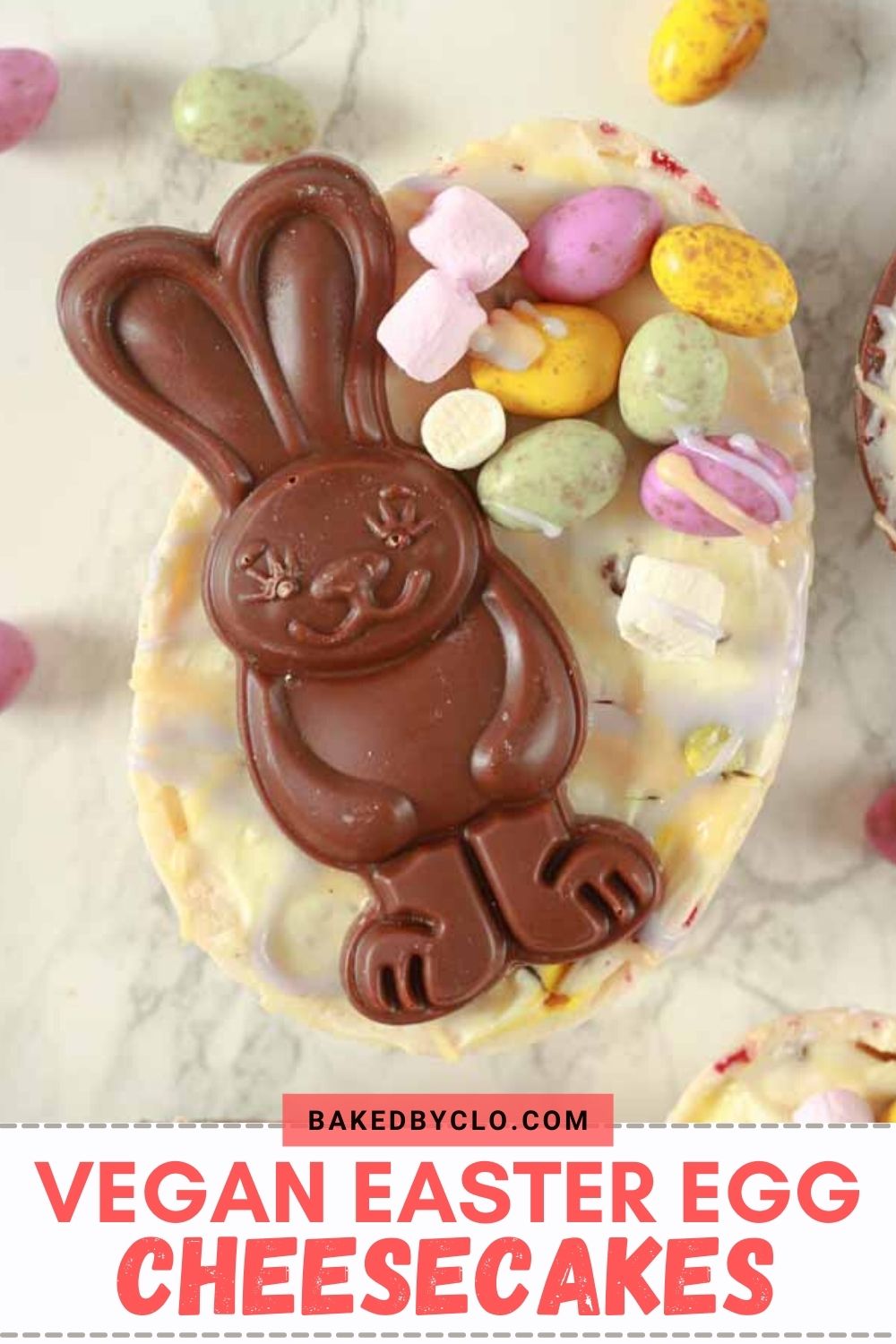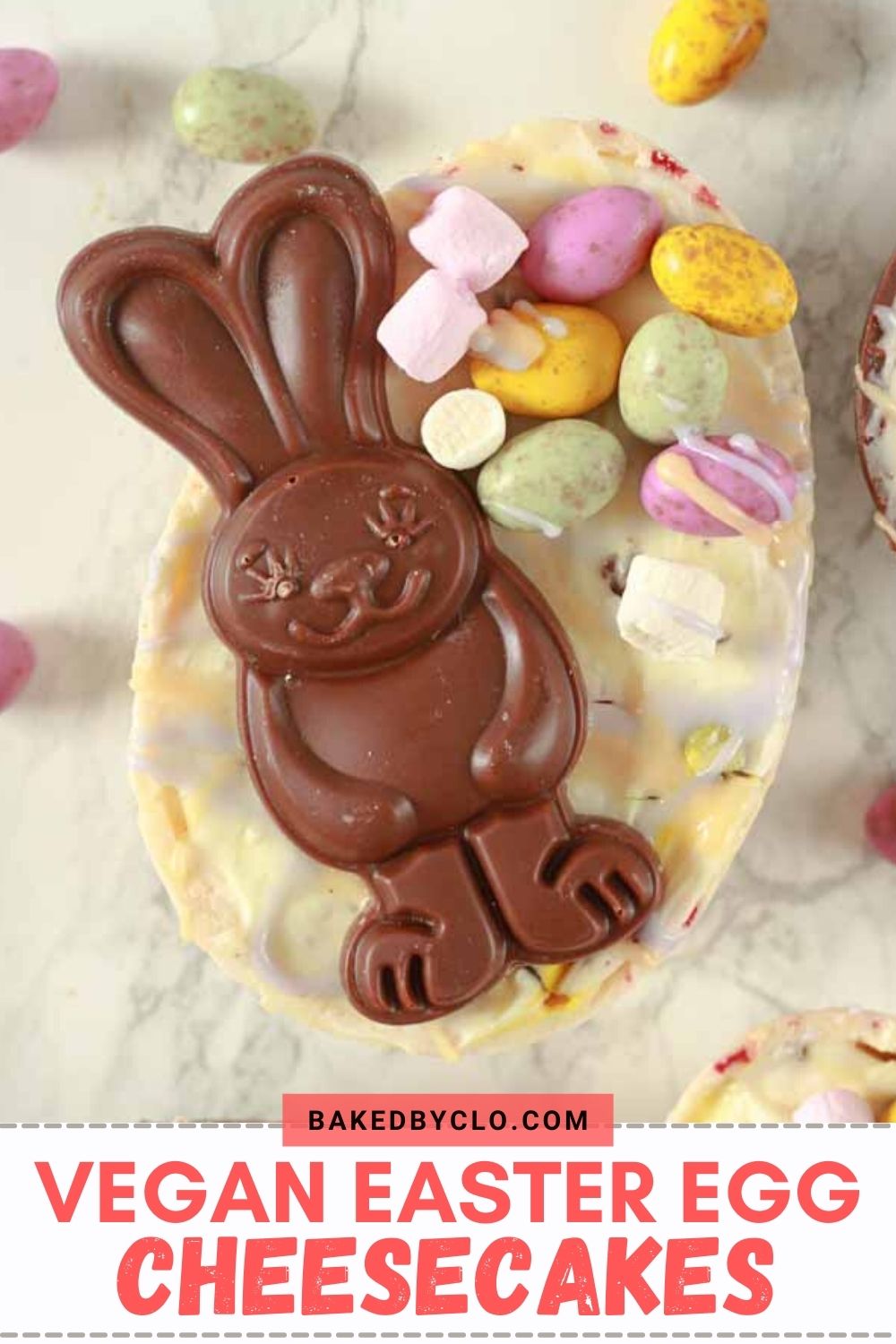 I hope you enjoy the recipe. Let me know how you get on by leaving a rating and/or comment below! Or you can tag me on Instagram @bakedbyclo to let me see your creations!

Vegan Easter Egg Cheesecake
Dairy-free chocolate eggs filled with no-bake cheesecake.
Ingredients
Two

Dairy-free chocolate Easter eggs*

(or make your own using an egg mould)

130

g

Digestive biscuits

(4.5 oz)

60

g

Vegan margarine

(¼ cup)

250

g

Vegan cream cheese

(8.8 oz)

50

g

Icing sugar

(around 6 tablespoons)

80

ml

Vegan double cream

((⅓ cup) I used Elmlea double plant cream)

150

g

Vegan mini eggs

((5oz) I used Doisy & Dam)
Instructions
Split the chocolate eggs in half. If they don't easily come apart, carefully cut around the join in the middle with a warm knife. This will help it to open without breaking.

Using a food processor or a high-power blender, crush the Digestive biscuits into fine crumbs. Alternatively, you can do this in a bowl, crushing with the end of a rolling pin.

Melt the margarine and add it to a bowl with the Digestive crumbs. Mix until the crumbs are well coated.

Place 2-3 tablespoons of the biscuit mixture into each egg half. Then, press it in tightly using the back of your spoon, being careful not to crack the chocolate.

In a large bowl, mix together the cream cheese and icing sugar until smooth. Add the double cream and whisk using an electric whisk or stand mixer until thick.

Roughly crush the mini eggs using the end of a rolling pin, then fold them into the cheesecake filling. Make sure to save a large handful of the eggs for decorating.

Spoon a few tablespoons of the cheesecake filling into each egg half and gently smooth it out.

Place them in the fridge overnight to set.

Once the cheesecake has set, top with more mini eggs and any other desired decorations.
Recipe Notes
*I used 80g + 90g Easter eggs which were both medium-sized. If you're using larger Easter eggs, you can either double the rest of the ingredients or only use 1 chocolate egg.
The chocolate bunny in the pictures is the Moo-Free Easter bunny bar which you can purchase from Tesco or Asda.
Nutrition Facts
Vegan Easter Egg Cheesecake
Amount Per Serving (1 (1/4 of the whole egg))
Calories 405
Calories from Fat 270
% Daily Value*
Fat 30g46%
Sodium 185mg8%
Carbohydrates 30g10%
Protein 2g4%
* All values are an estimate only and will vary depending on the food brands used.
BakedByClo is a participant in the Amazon Services LLC Associates Program, an affiliate advertising program designed to provide a means for sites to earn advertising fees by advertising and linking to Amazon.com. This site may contain some of these links to Amazon.com & other affiliate programs. If you make a purchase through one of those links, BakedByClo will receive a small commission from the purchase at no additional cost to you.