40+ Vegan Afternoon Tea Recipes
Looking for vegan afternoon tea ideas? This post will help you! It includes over 40 recipes for sandwiches, scones, condiments, desserts and hot drinks. Simple, easy recipes that everyone can enjoy.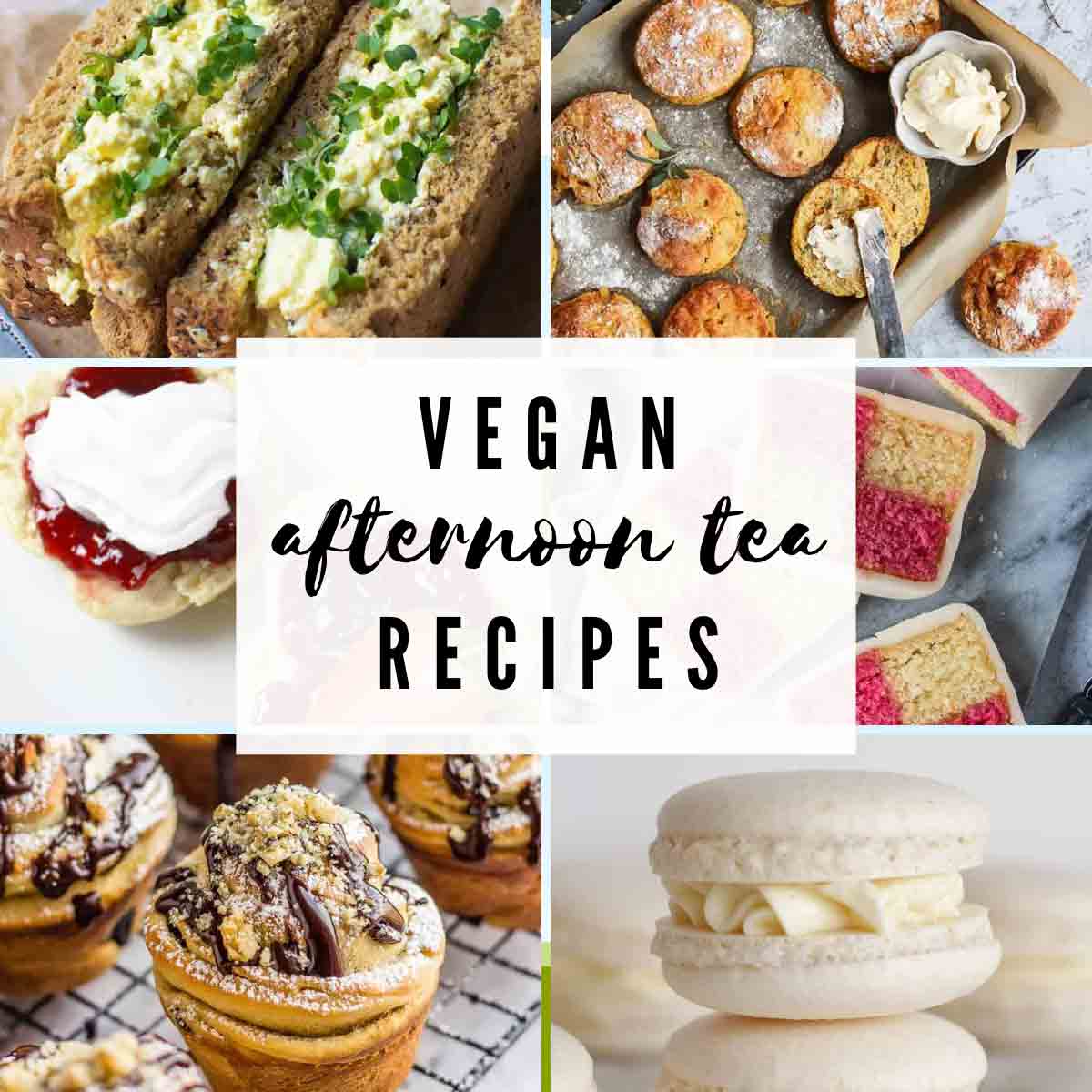 I have loved afternoon tea since the first time I had it in 2012. However, when I went vegan in 2017, it wasn't something that was readily available. Once, a café assured me they offered vegan afternoon tea and when I turned up, they gave me a falafel wrap and supermarket dark chocolate on a plate, LOL.
Luckily, there are many places that offer a classic afternoon tea without eggs or dairy these days. But if you want to make one at home, here are some vegan afternoon tea recipe ideas. I hope you enjoy them!
Related post: Vegan Mother's Day desserts
Vegan afternoon tea sandwiches
First, we'll start with the afternoon tea sandwiches. If you'd like even more sandwich ideas, check out my vegan sandwiches post.
Classic cucumber sandwiches paired with a creamy spread and fresh herbs. The most perfect vegan afternoon tea sandwich!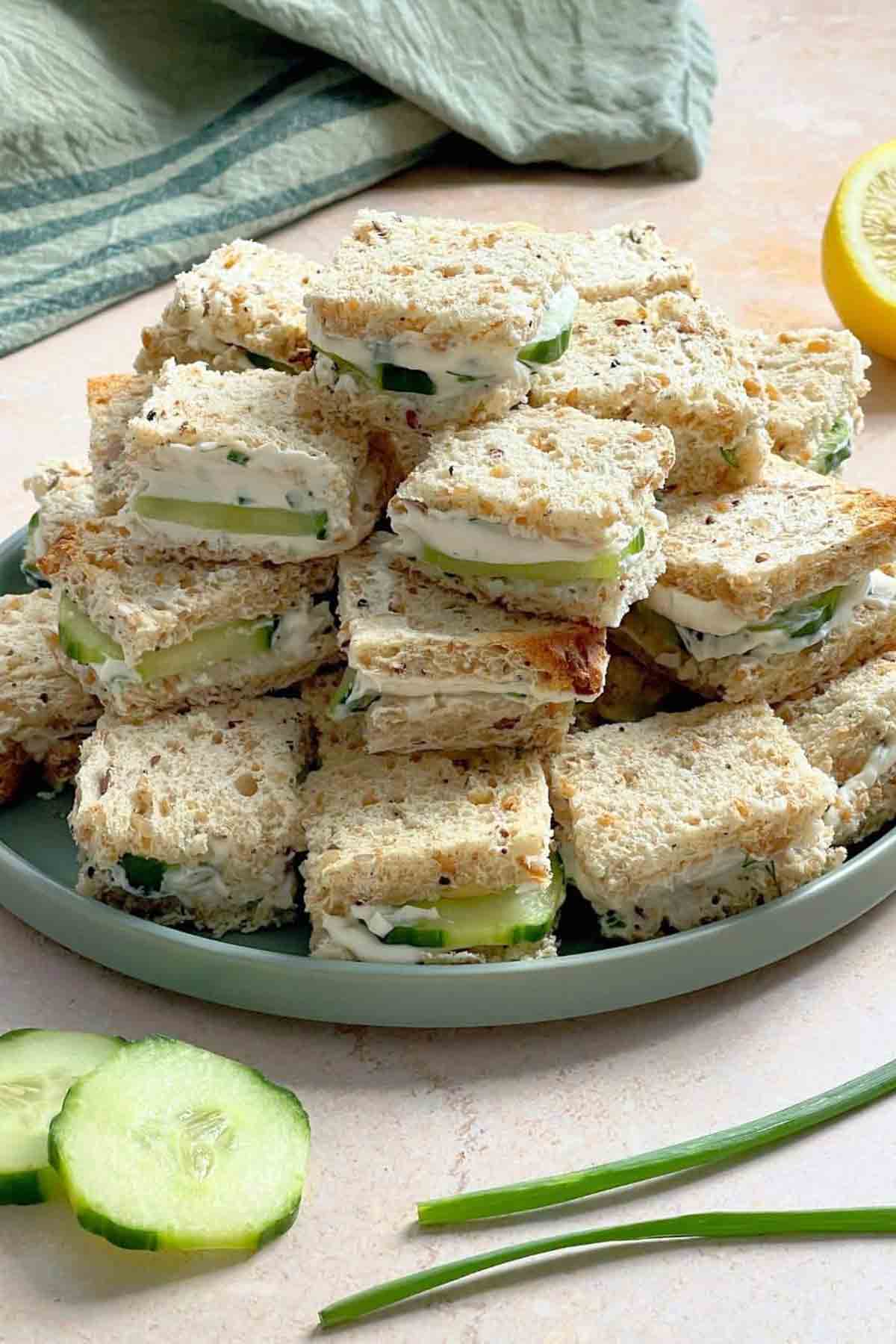 You won't actually need any eggs needed for this vegan 'egg mayo' sandwich recipe. It uses tofu and a mix of spices to create a similar texture and flavour.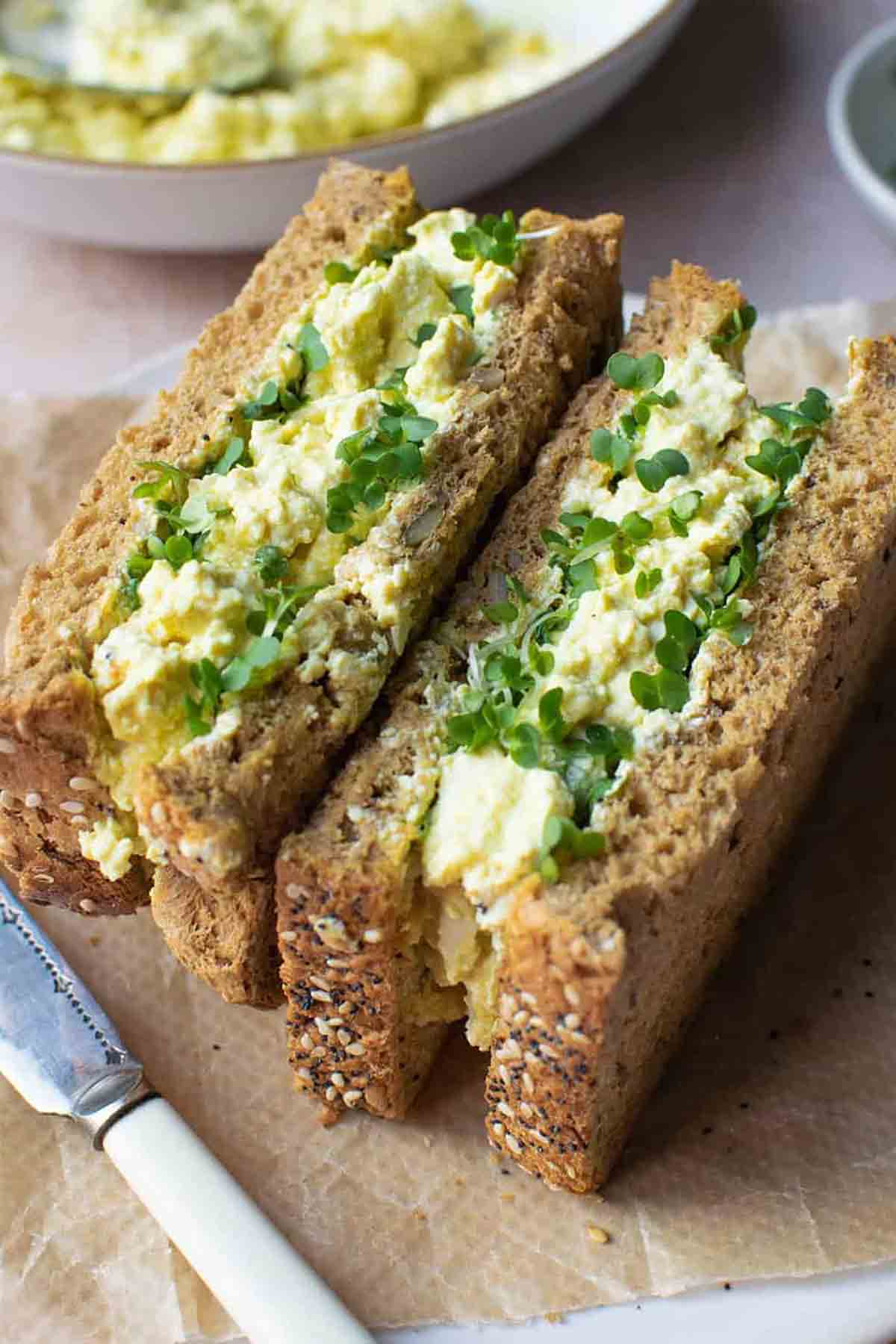 A healthier alternative to the traditional BLT, this recipe uses vegan-friendly tempeh.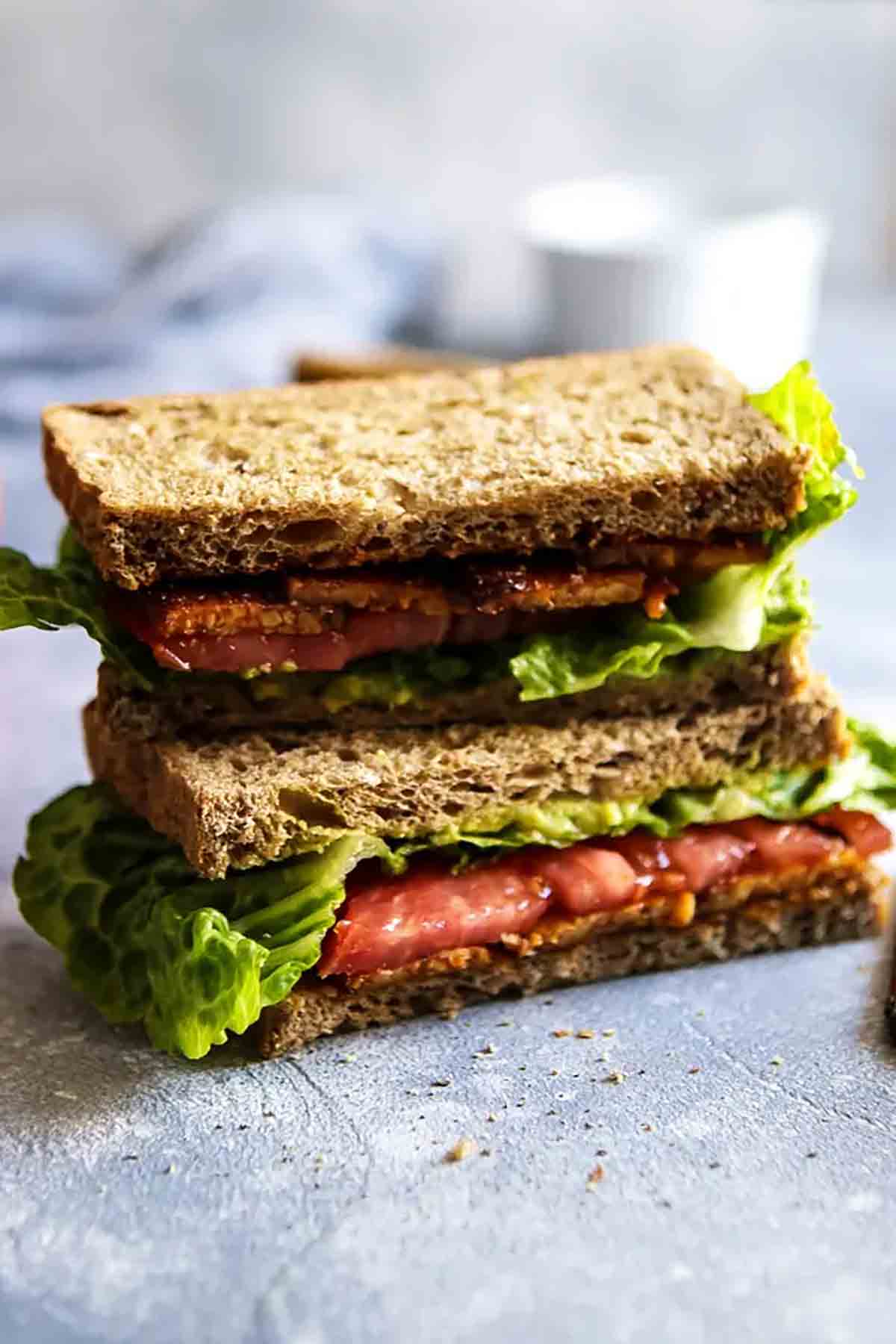 A tasty, oil-free sandwich recipe with chickpeas and fresh veggies. Only 10 minutes and 10 ingredients to prepare it!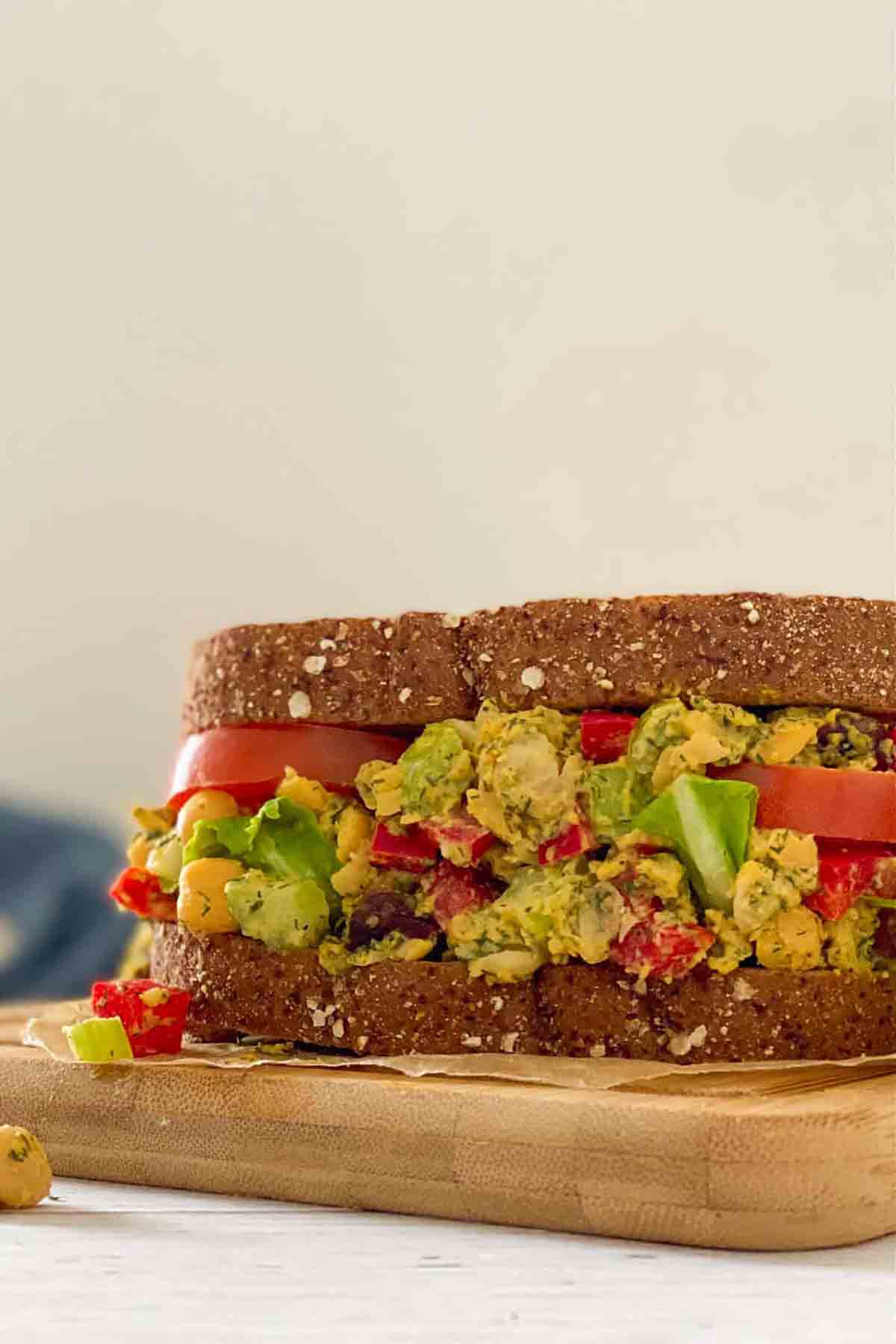 This vegan 'tuna' sandwich recipe uses white beans and a few other simple ingredients. Another classic vegan afternoon sandwich idea!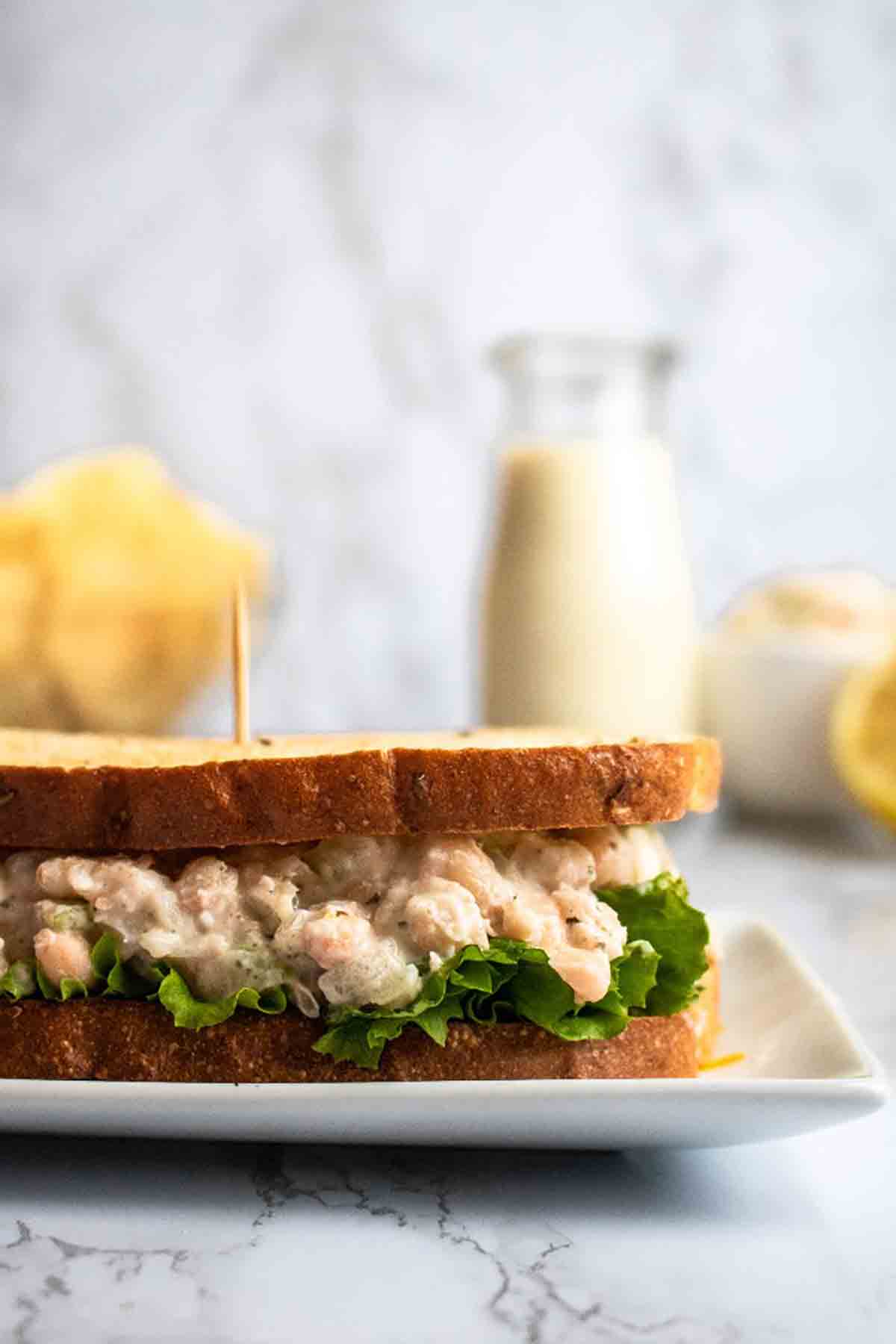 If you prefer something a bit more simple, these veggie hummus sandwiches are just the thing.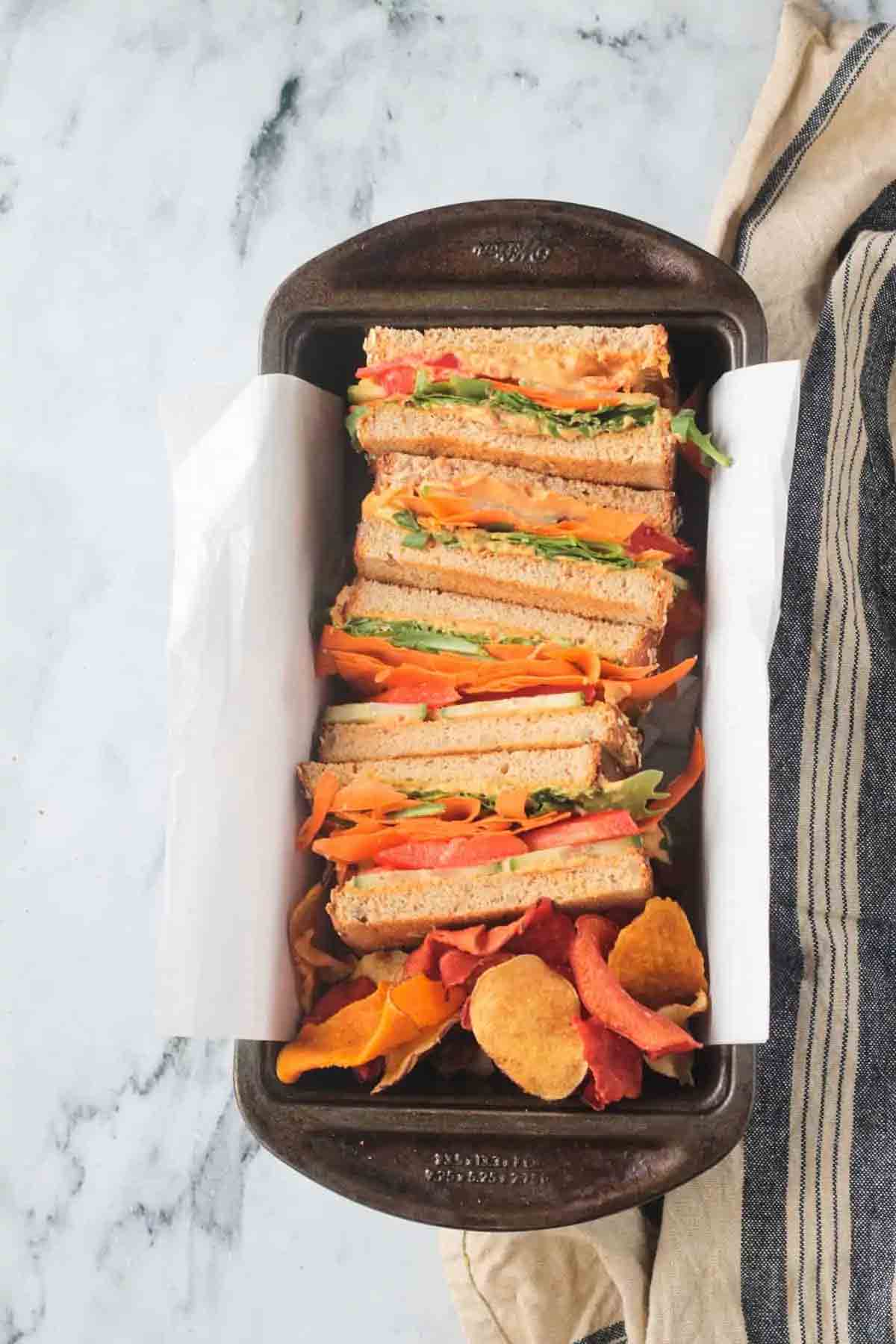 Jackfruit is the star of the show in this 'chicken' salad sandwich recipe. Quick, simple and so delicious.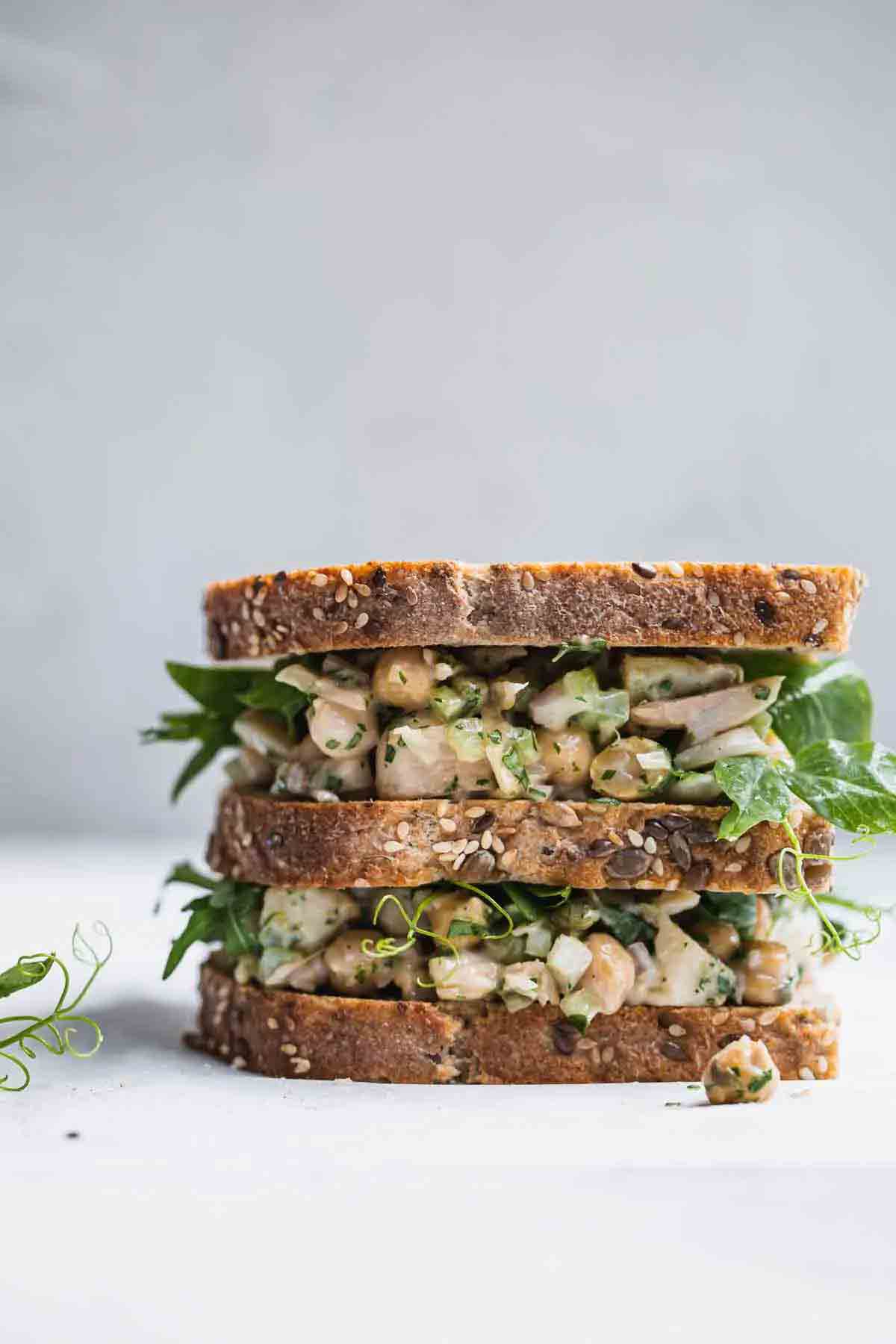 Nothing beats an avocado sandwich. This easy recipe includes lemony hummus, sundried tomatoes and fresh salad vegetables to make it even more delicious.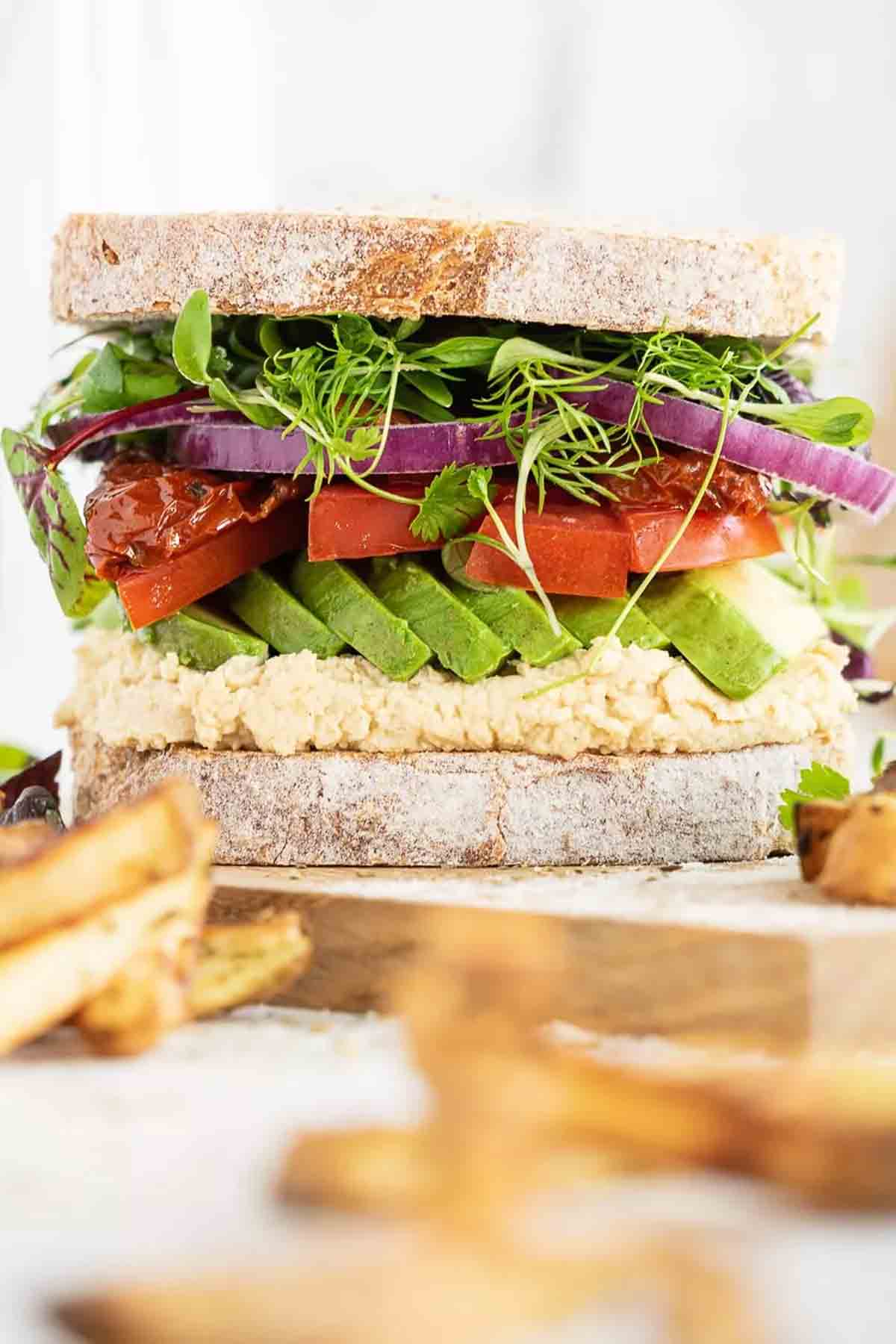 This beetroot sandwich is filled with roasted chickpeas, veggies and avocadoes. A tasty, colourful, bright sandwich idea for your afternoon tea!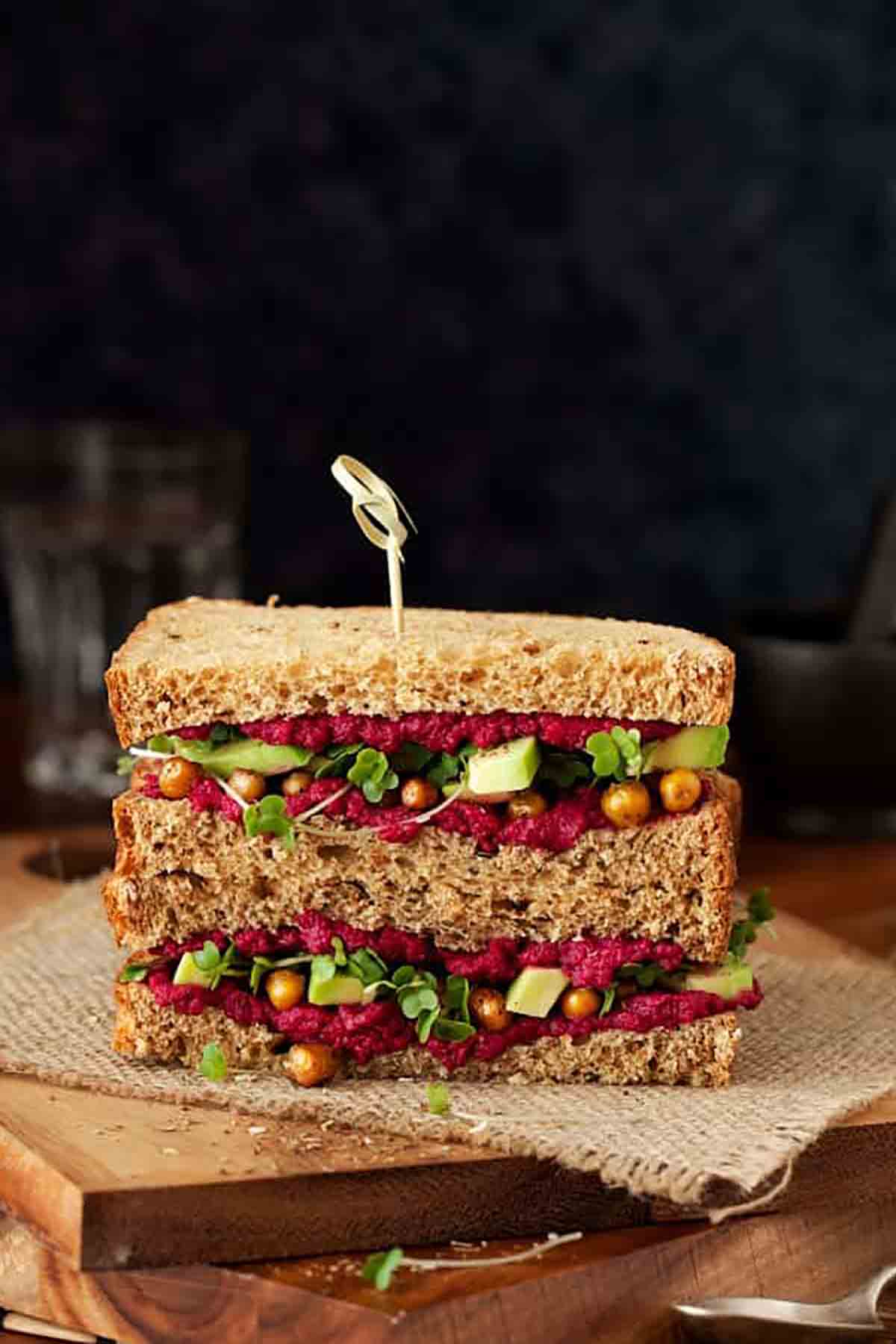 Vegan scones for afternoon tea
Next up are vegan scone recipes for afternoon tea. You can't have an afternoon tea without a scone!
The most simple, dairy-free recipe for scones that you'll find! There's no added fruit or spices so it's perfect for those who prefer the classic type of scones.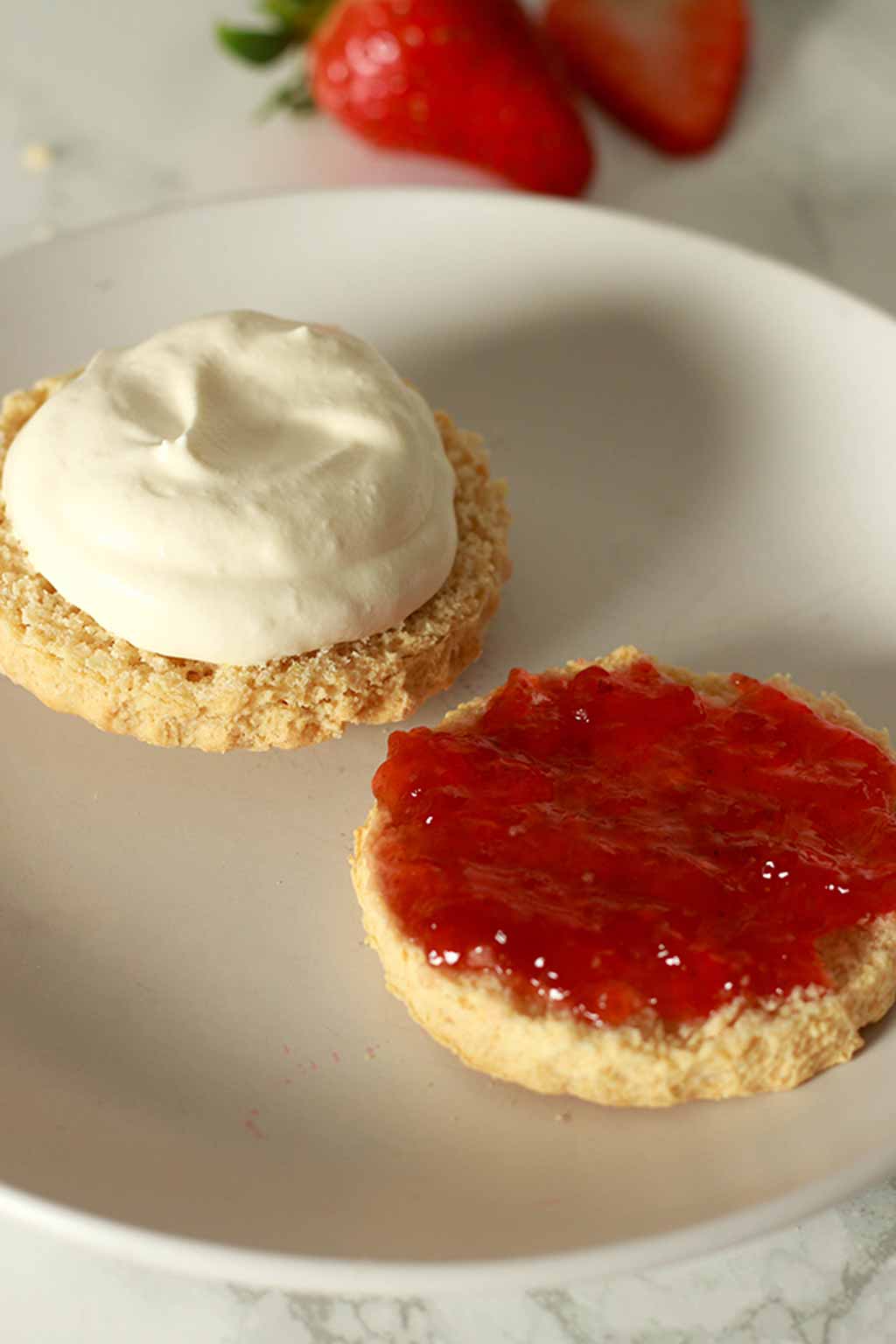 Fluffy scones filled with dried fruit. A British classic that can be customised to your liking.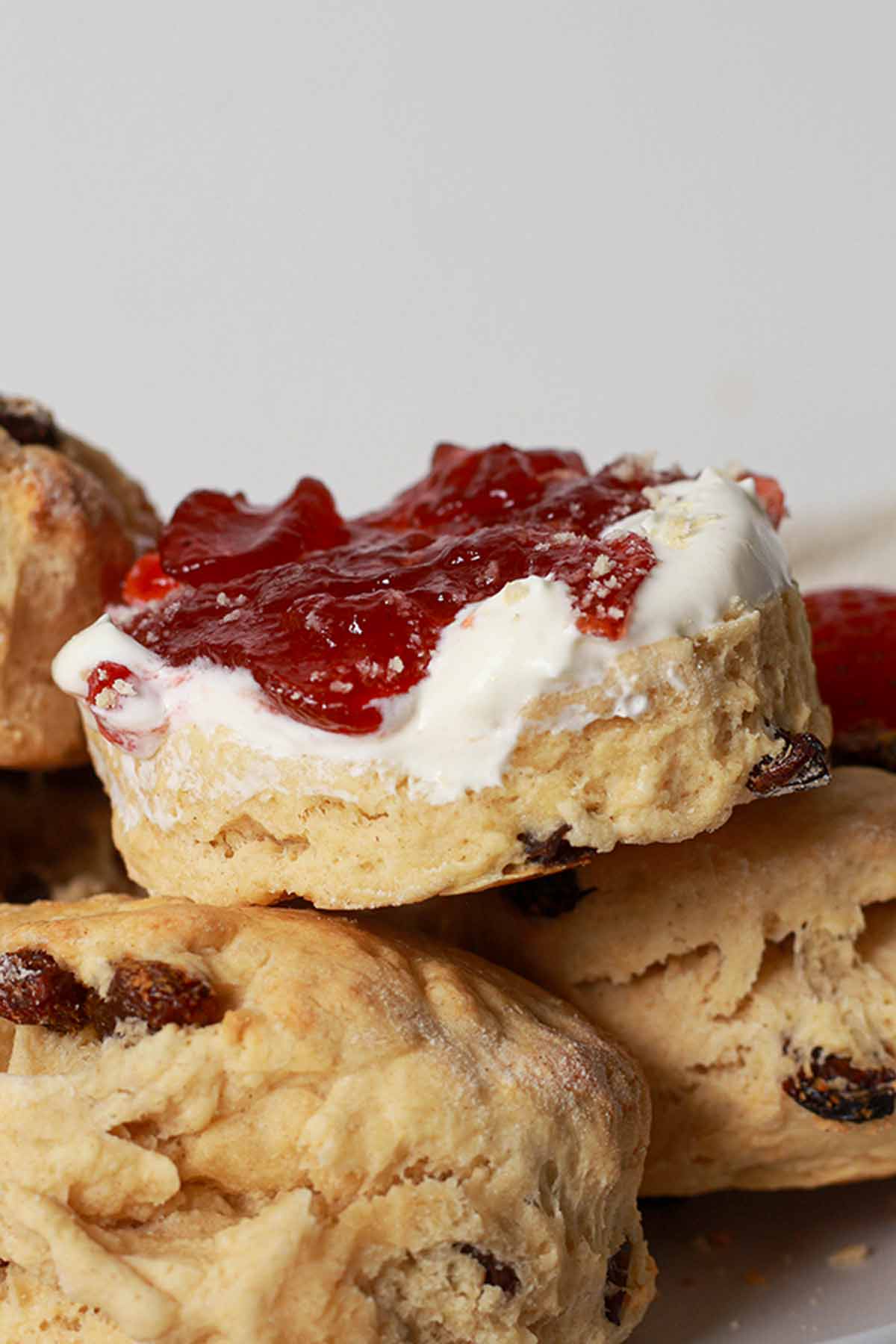 A super simple, 2-ingredient scone recipe. This one is oil-free and can be gluten-free if you need it to be.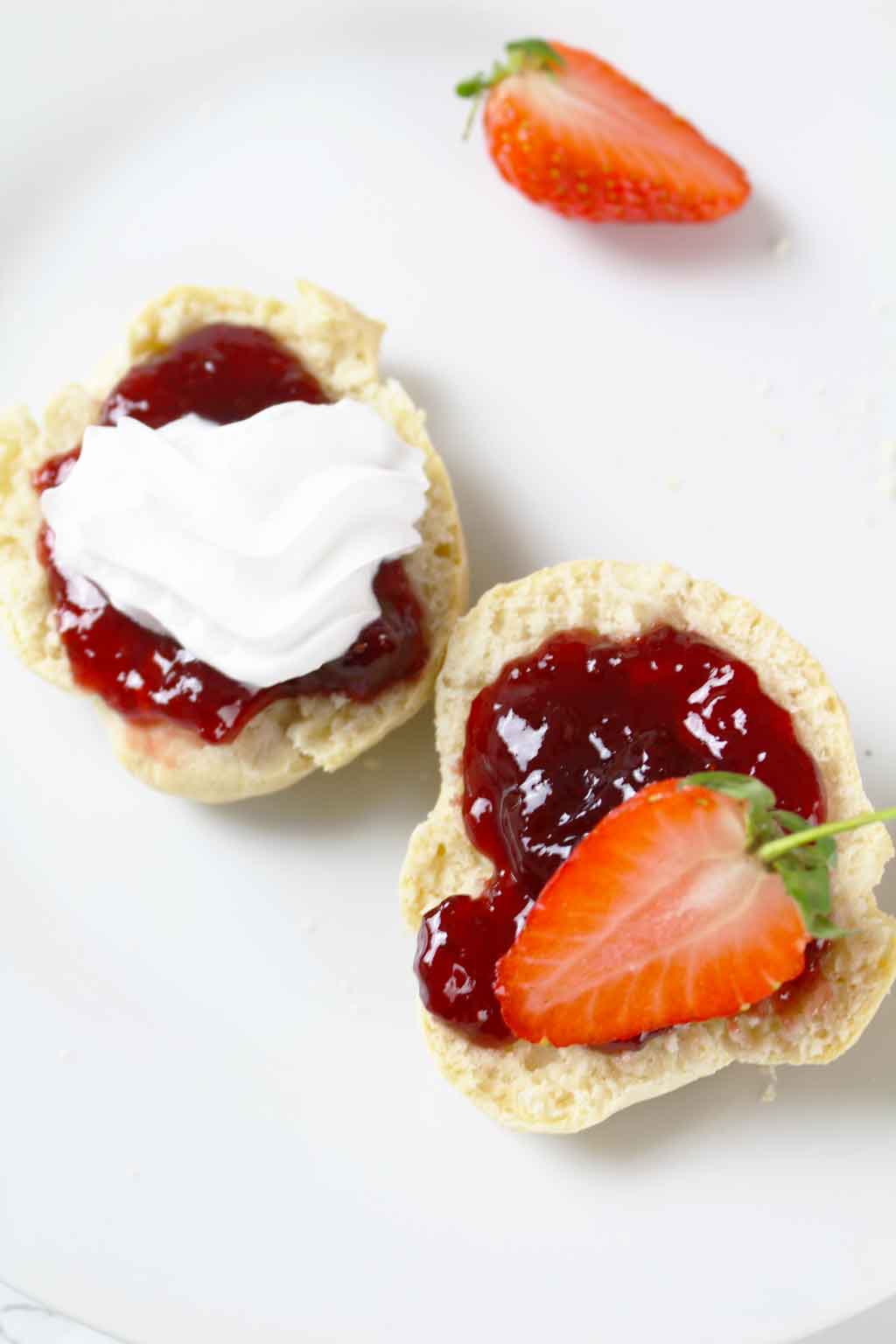 These will be your new favourite vegan scones for afternoon tea. They're light and fluffy on the inside and packed with juicy dried cranberries.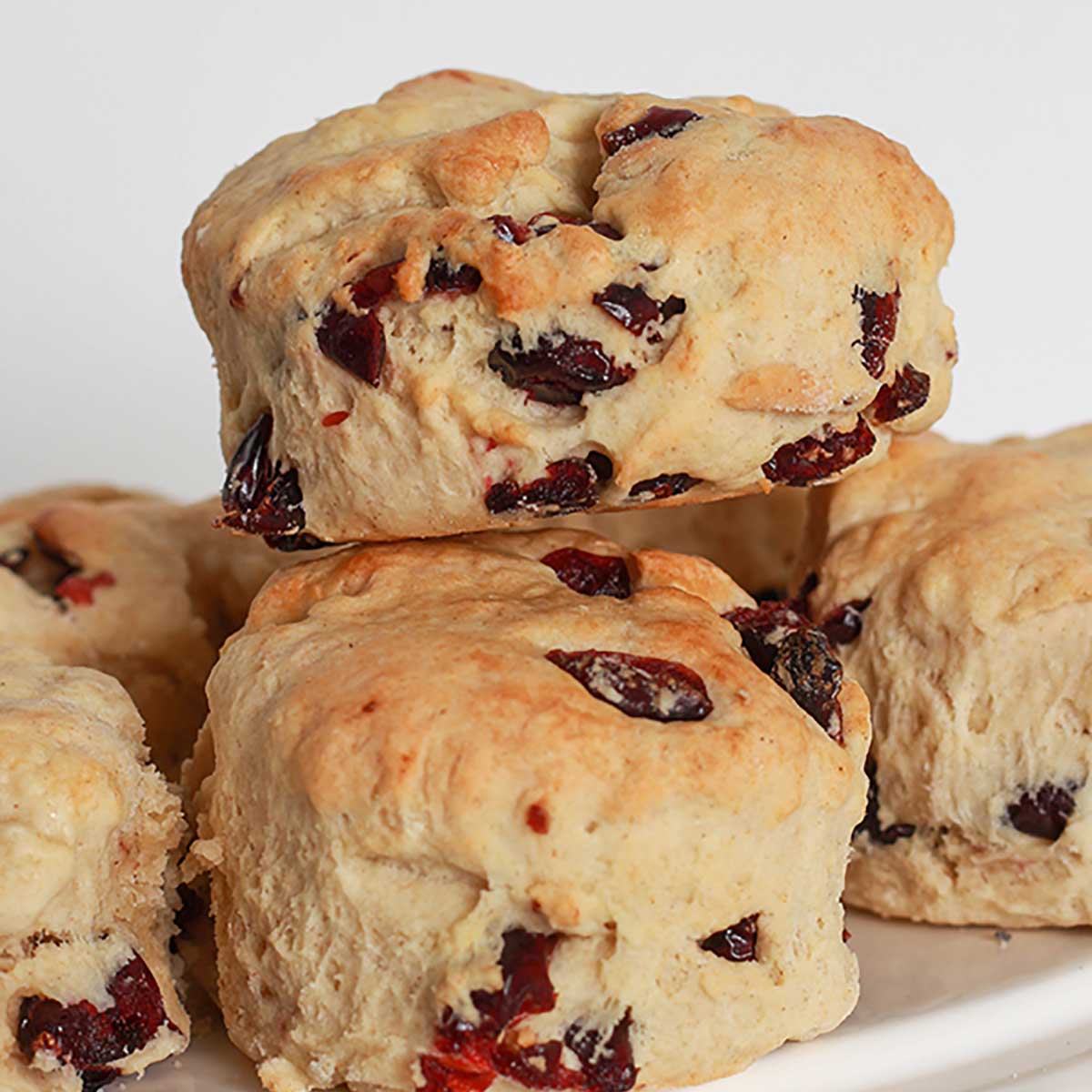 These lemonade scones contain just 4 ingredients and can be made in under 30 minutes.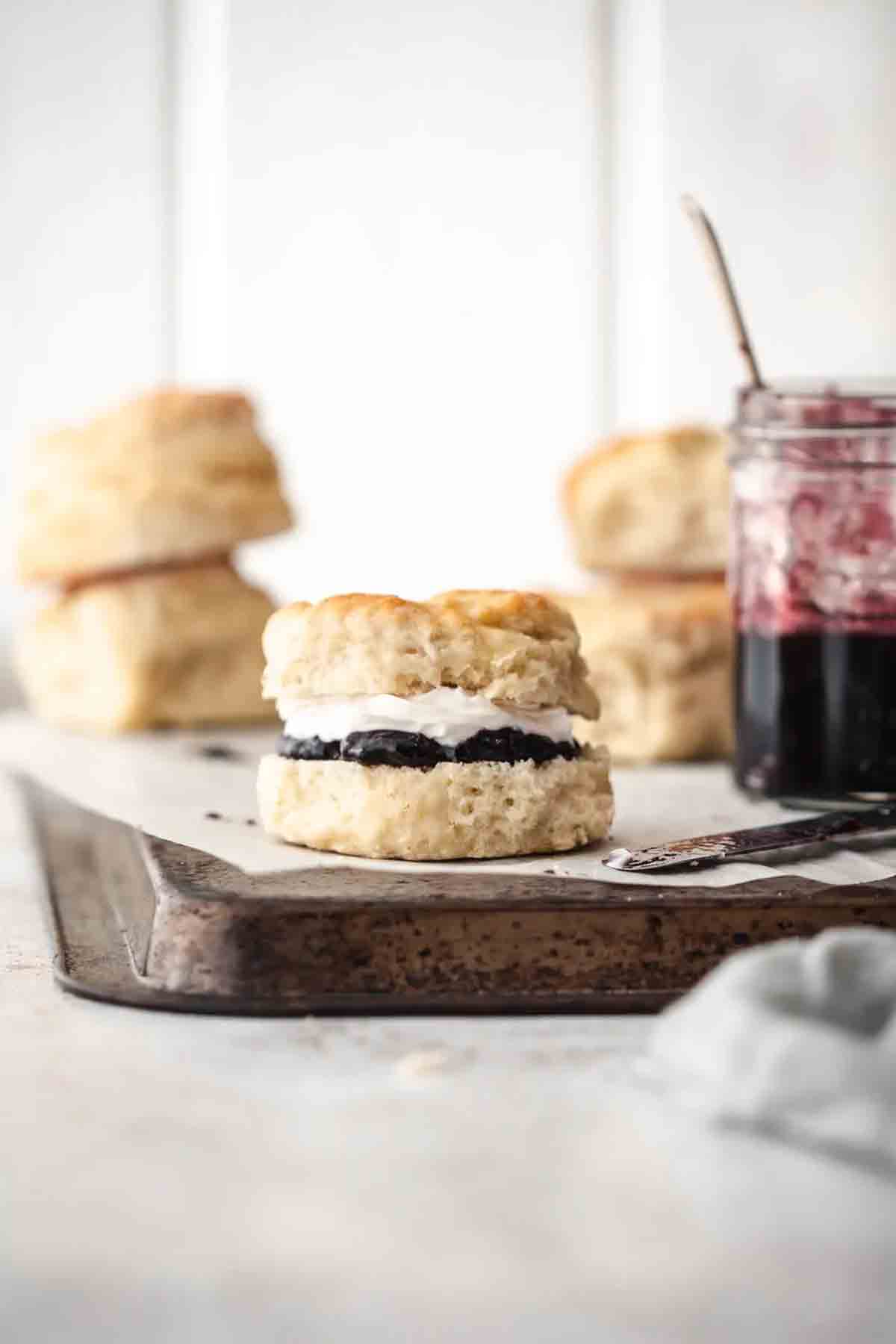 If you're looking for savoury afternoon tea scones, this is a great recipe! Filled with vegan cheddar cheese and sweetcorn, they're perfect for serving with vegan butter.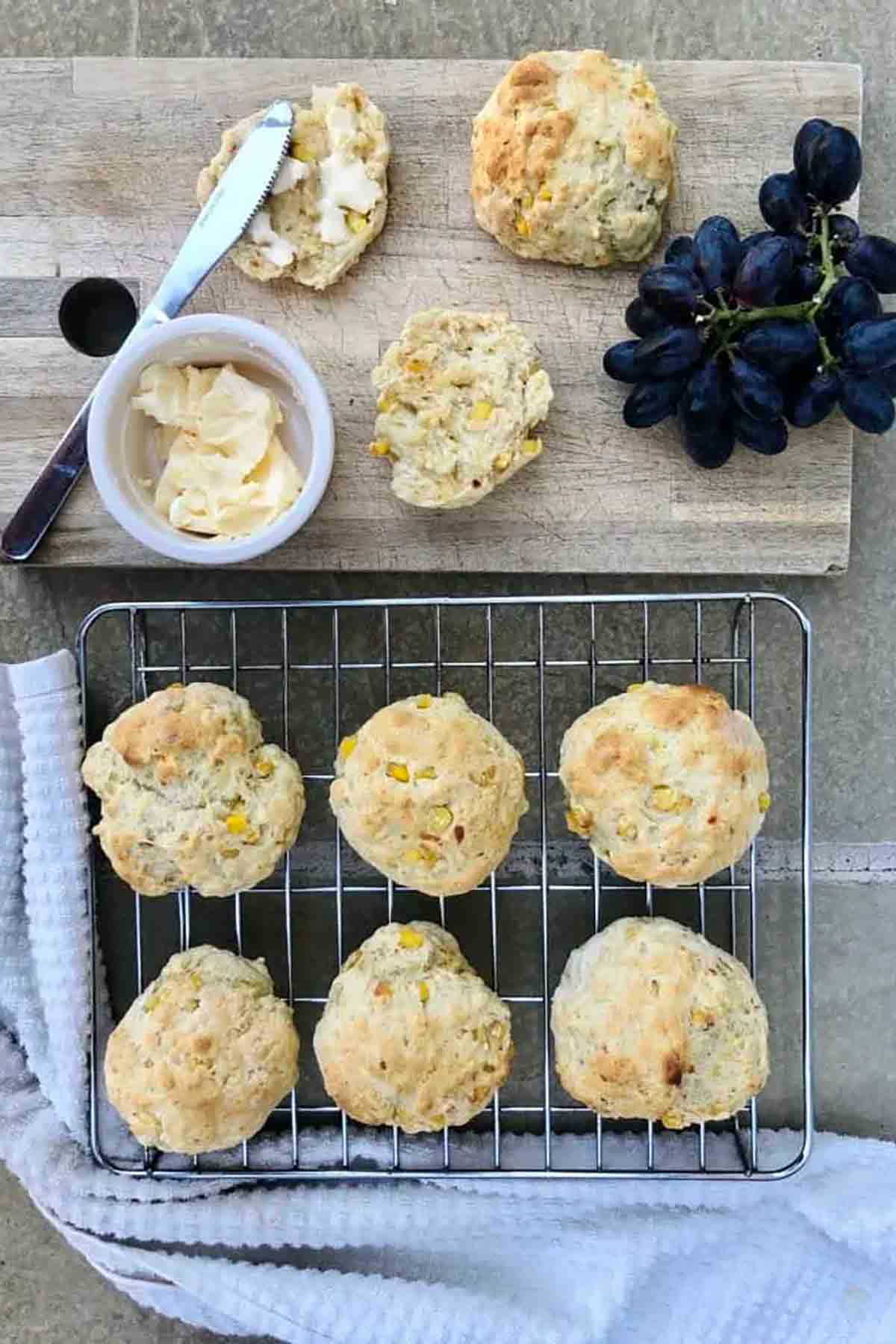 Another savoury vegan scone recipe, this time for pumpkin and cheese scones. You'll only need 10 ingredients to make these tasty treats.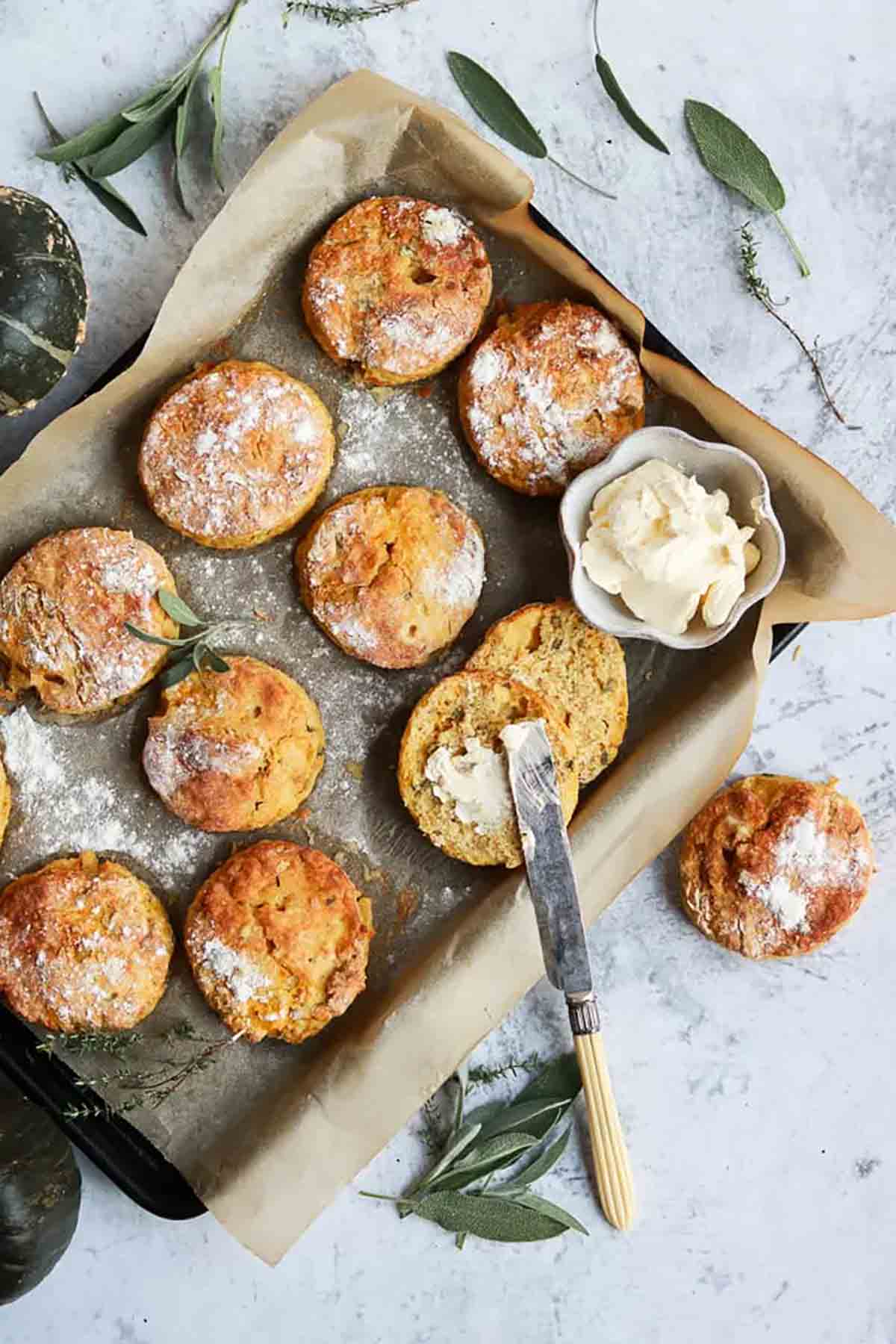 Vegan condiments for scones
Now that you've got your vegan afternoon tea scone ideas, you'll need something to put on them. If you fancy something a little different than vegan butter, try one of the recipes below.
There's nothing better than the classic combo of jam and whipped cream on a scone. This whipped cream is made using coconut cream.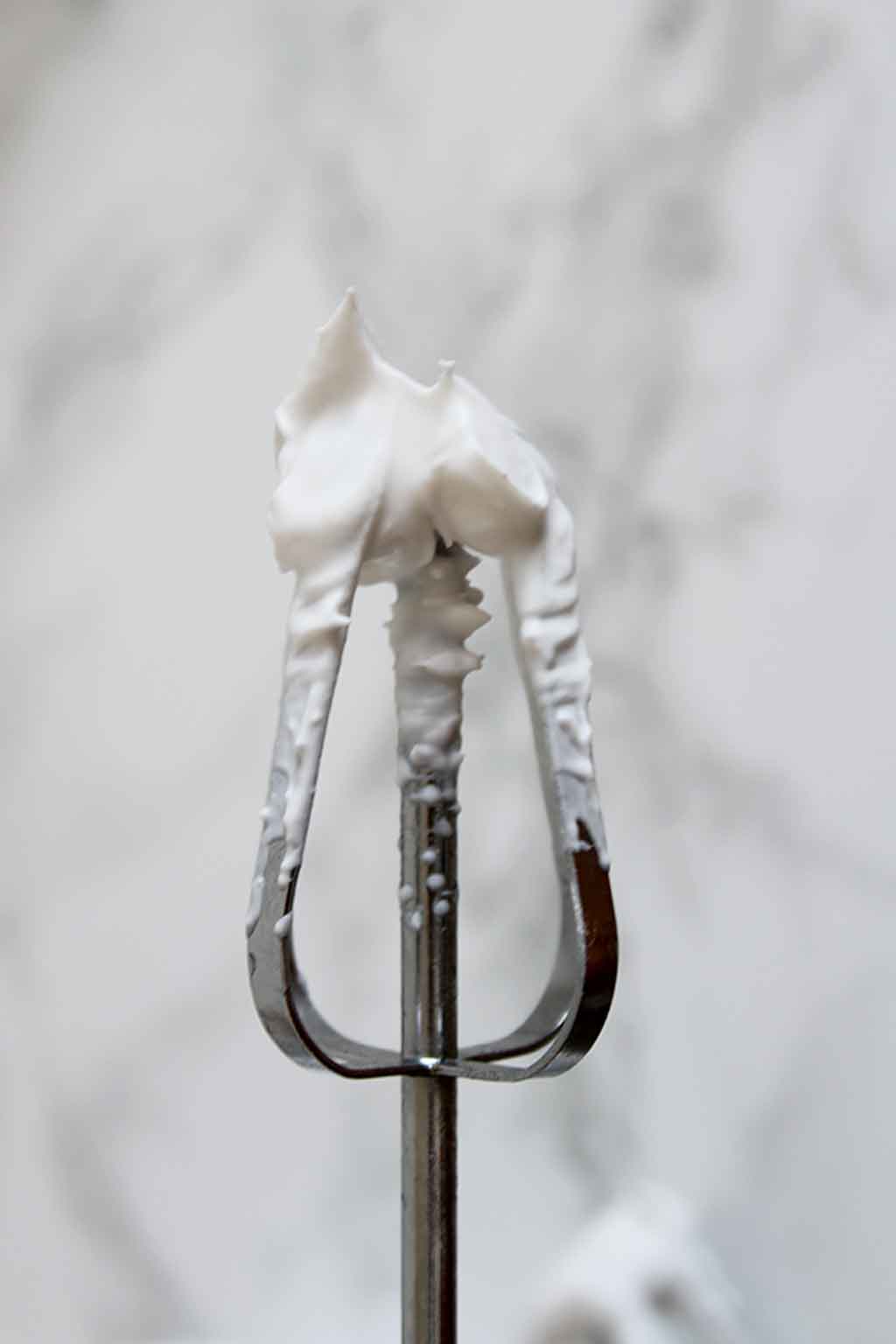 Zesty lemon curd without the eggs. This would go perfectly with the lemonade scones!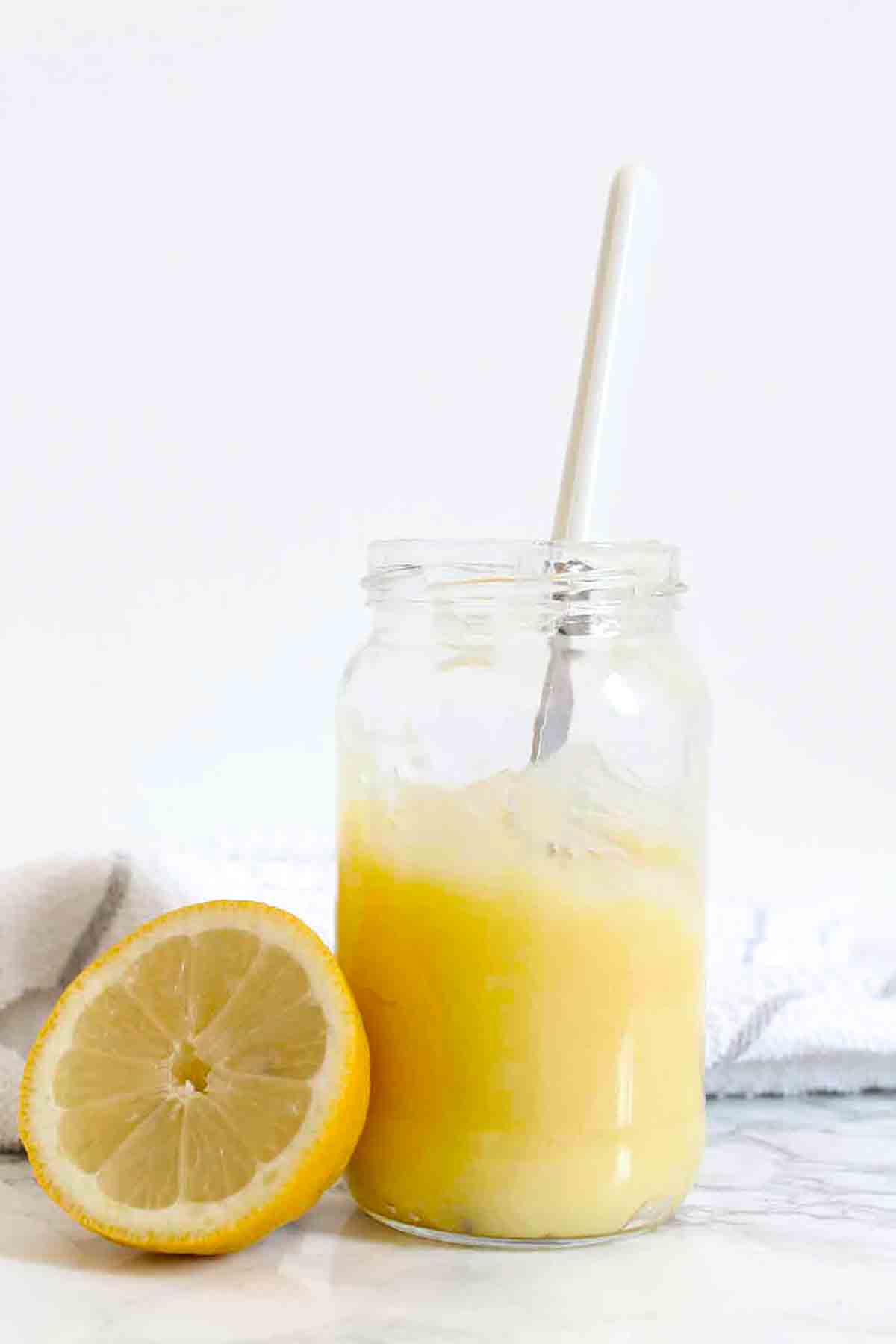 A thick, luxurious, dairy-free clotted cream alternative. This is an absolute must-try for an vegan afternoon tea!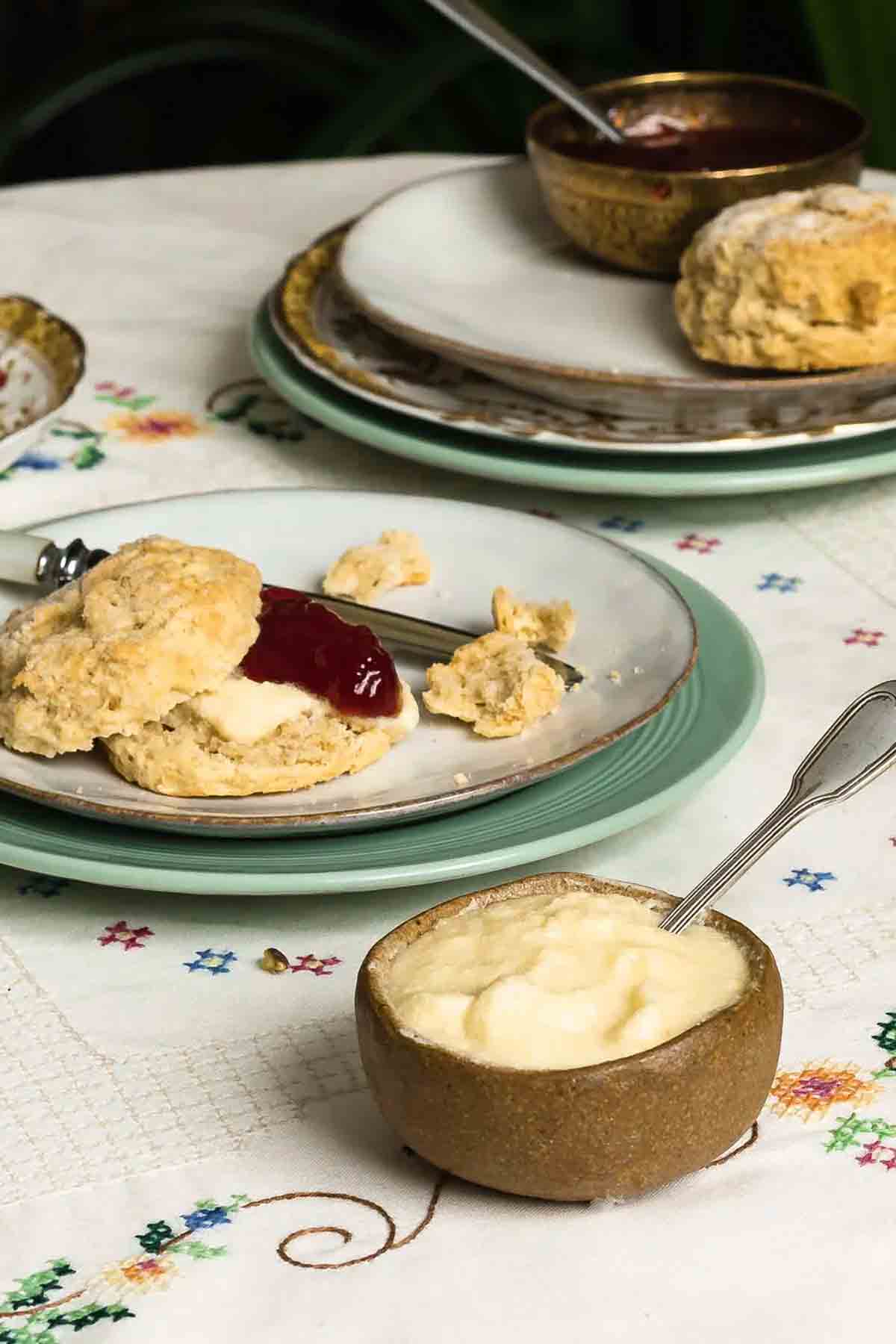 Homemade blueberry jam with just 3 ingredients. There's no pectin or other gelling agents needed for this recipe, just fresh fruit, sugar and lemon juice!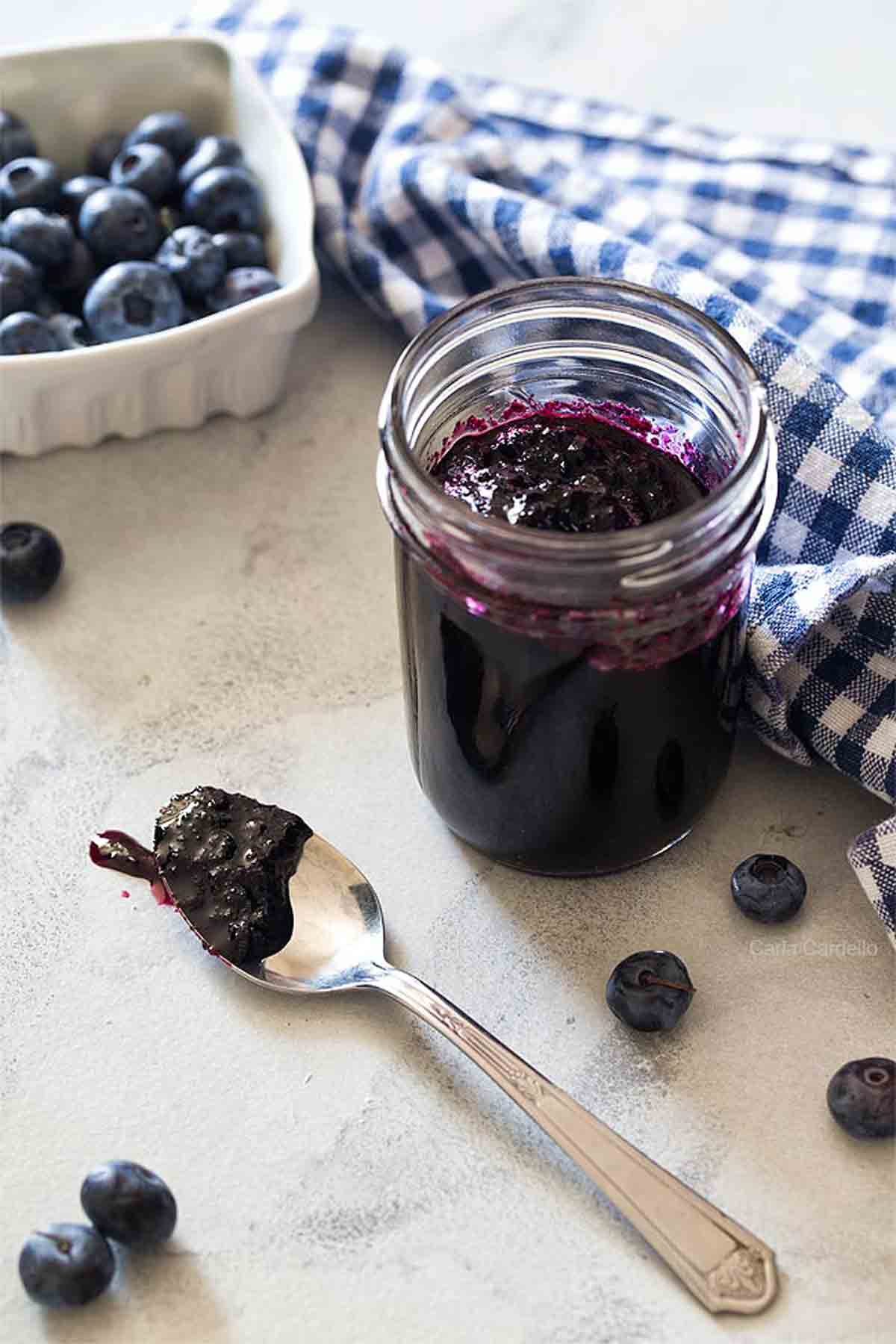 Vegan afternoon tea desserts
A shortcrust pastry case filled with cherry conserve and eggless almond frangipane. A classic British dessert for afternoon tea!
You'll find lemon drizzle cake in most afternoon teas and these mini loaves should be no exception! They're cute and dainty, with a soft and fluffy centre.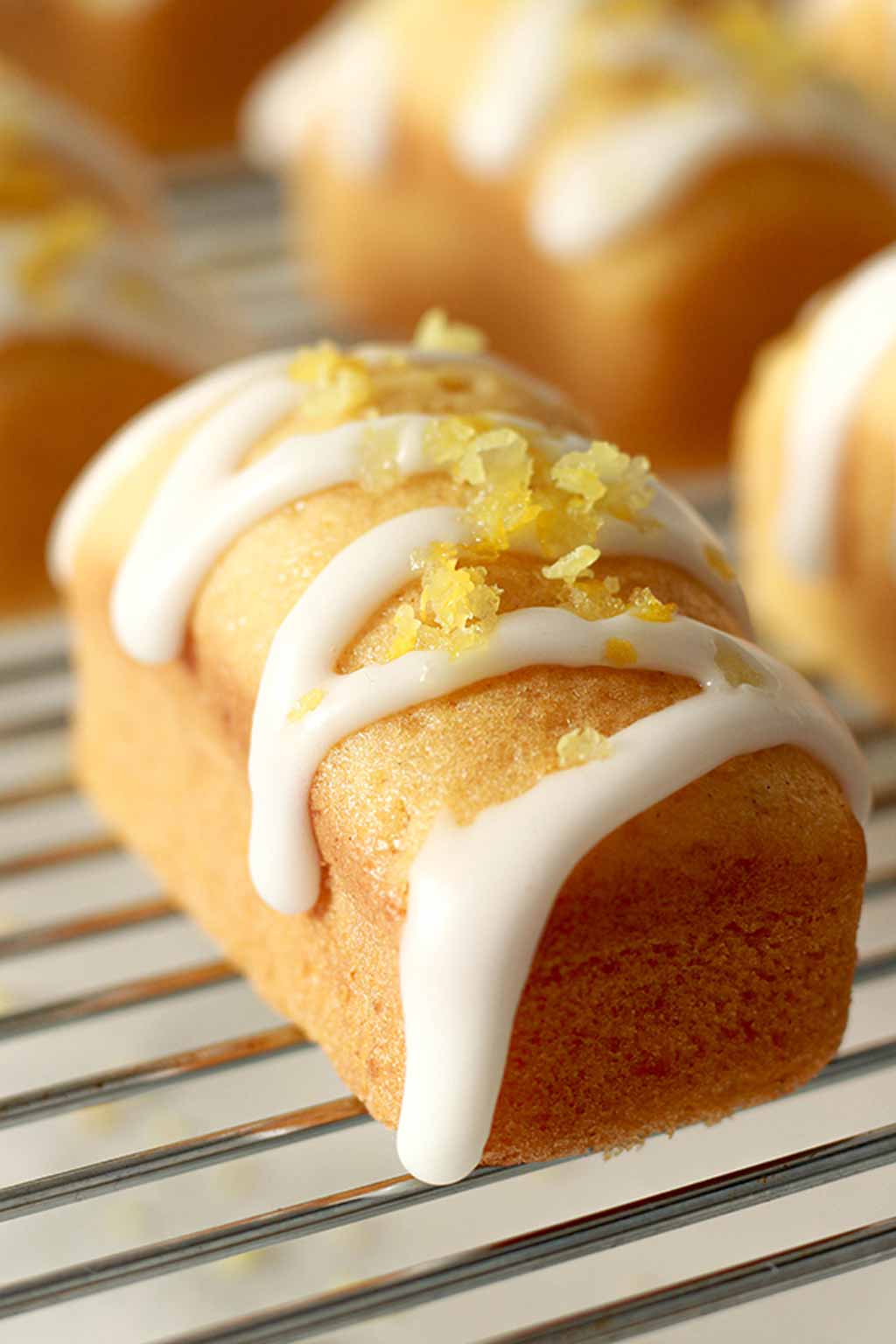 British oat flapjacks sweetly spiced with ginger. A delicious, chewy, gooey, 5-ingredient recipe.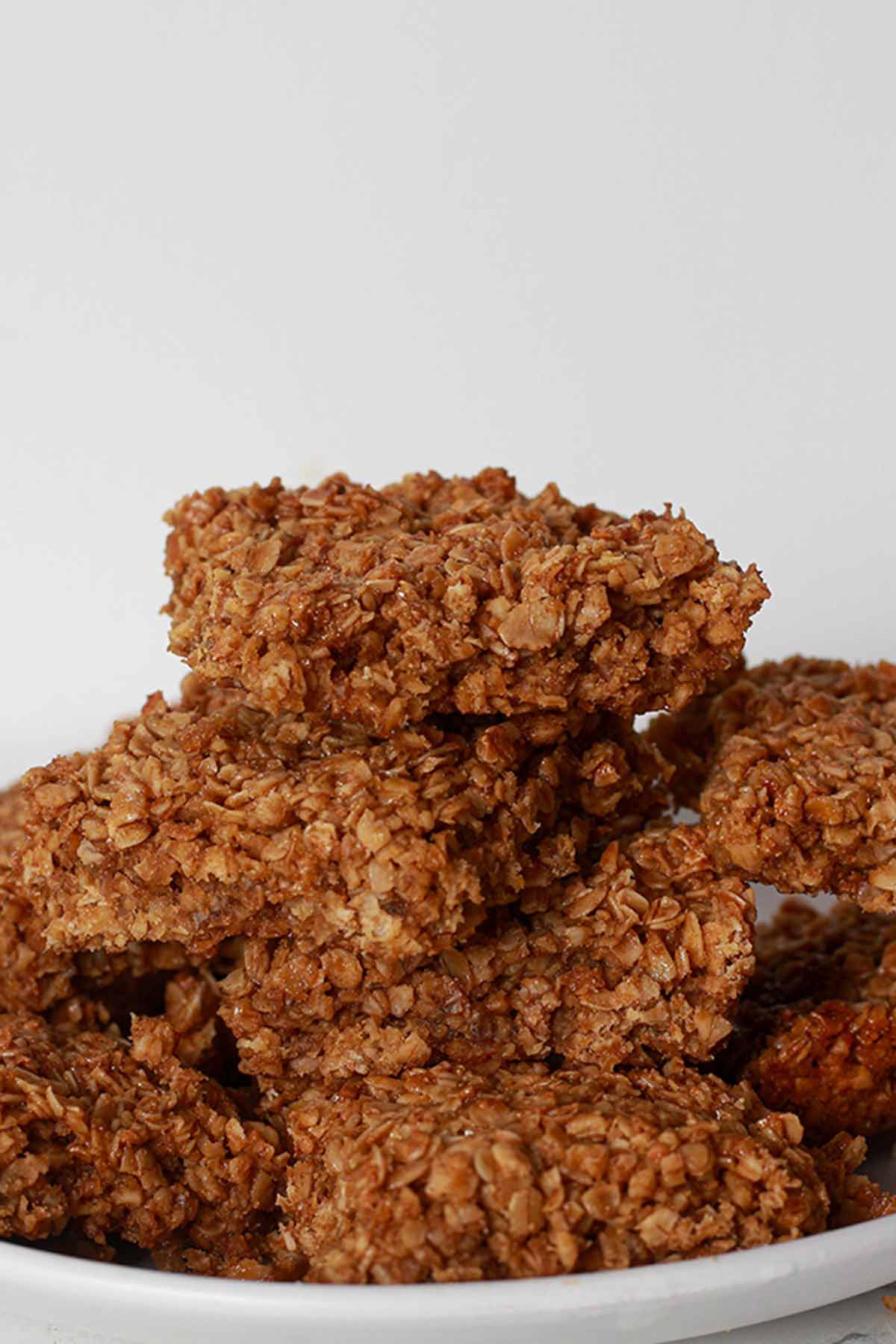 Chocolate tiffin filled with raisins and Digestive biscuit pieces. This recipe requires no baking at all- just pop it in the fridge and leave it to set!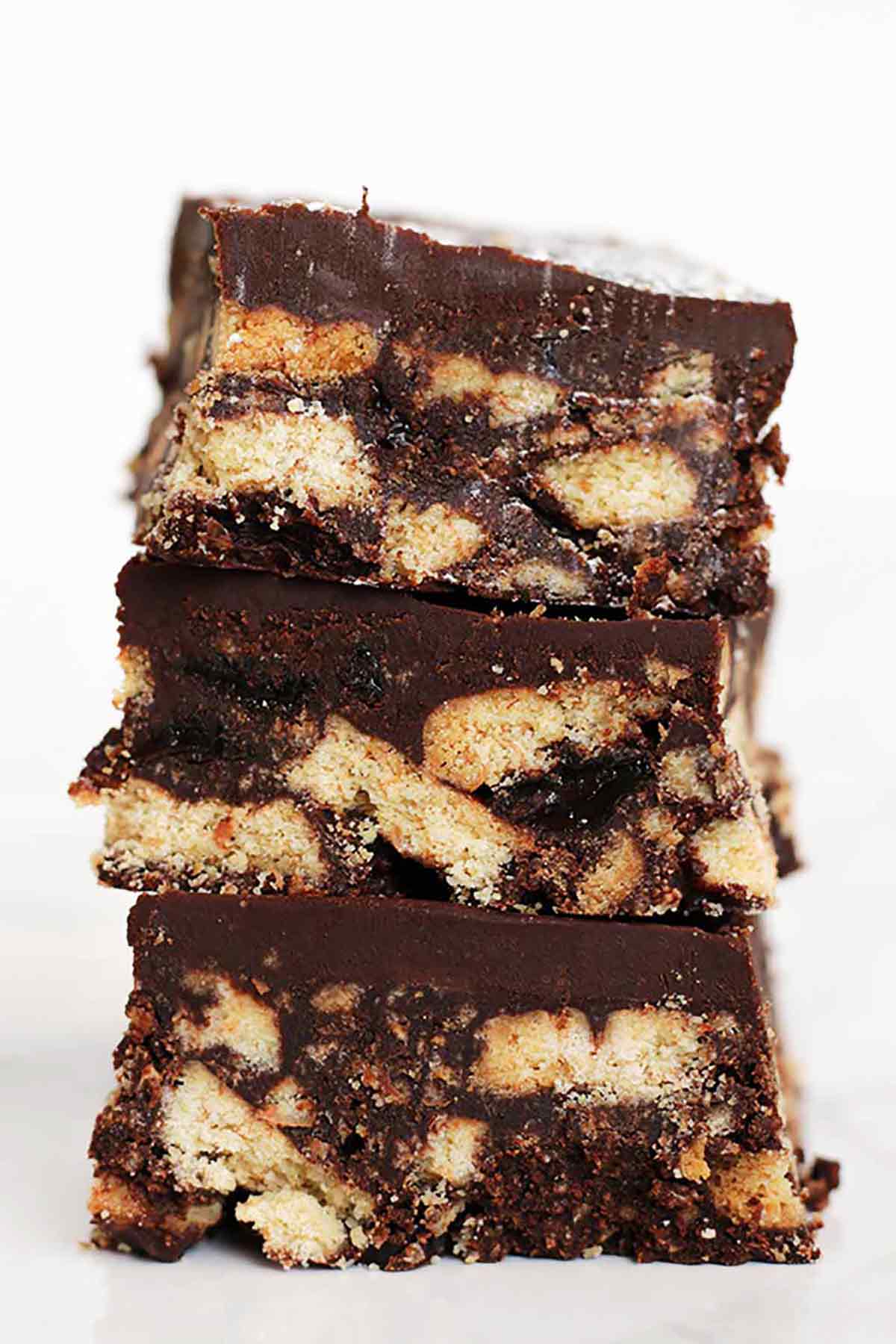 Of course, I had to include this Victoria sponge cake in the vegan afternoon tea desserts! A light, fluffy sponge cake sandwiched together with dairy-free buttercream and jam.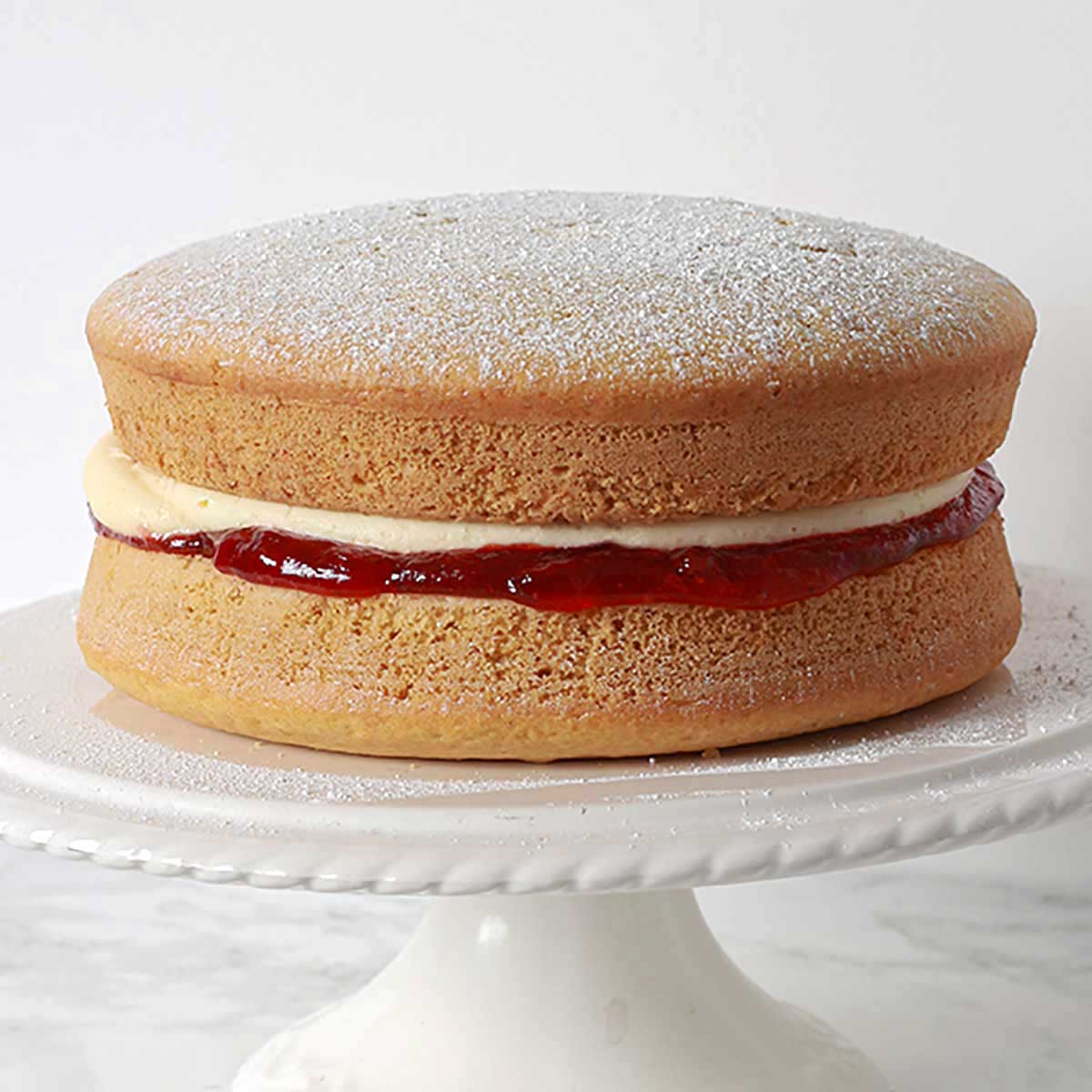 Sweetly spiced carrot cake in cupcake form. These delicious treats are topped with dairy-free cream cheese frosting.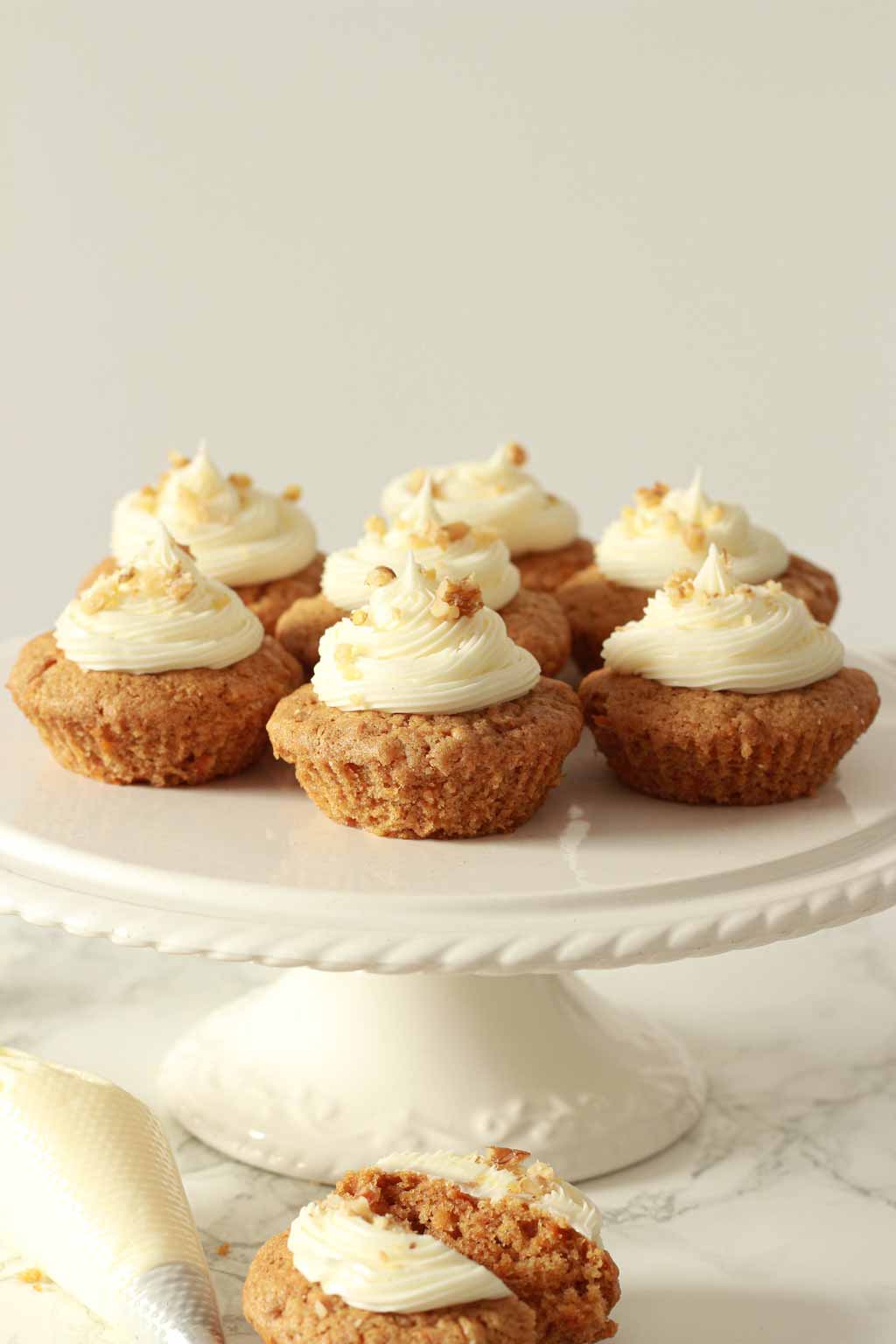 Sheets of flaky filo pastry filled with cinnamon, pistachios and walnuts. It looks fancy but I promise, it's super simple!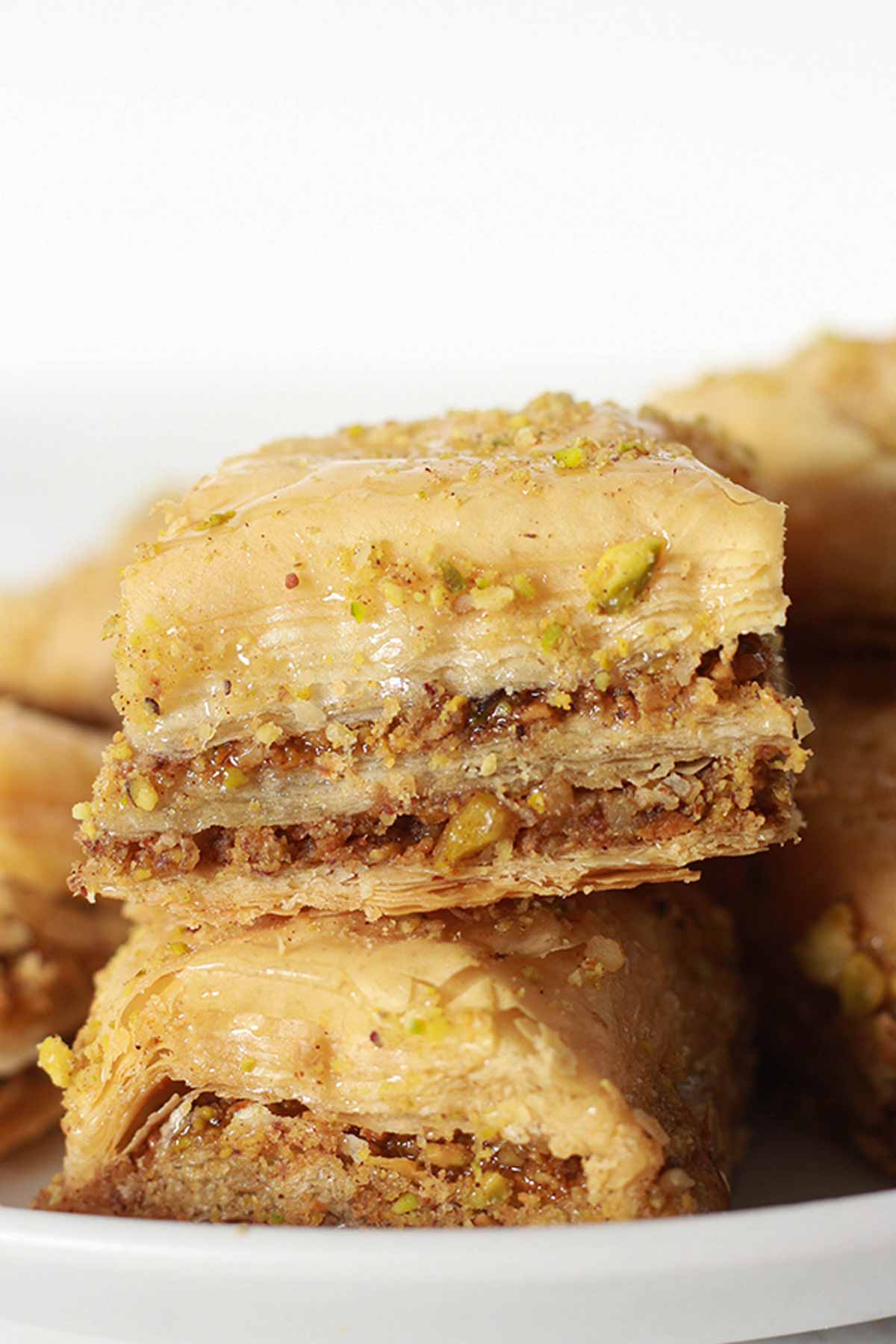 A gingernut biscuit base paired with decadent, creamy white chocolate cheesecake filling. An elegant vegan afternoon tea dessert that is sure to impress!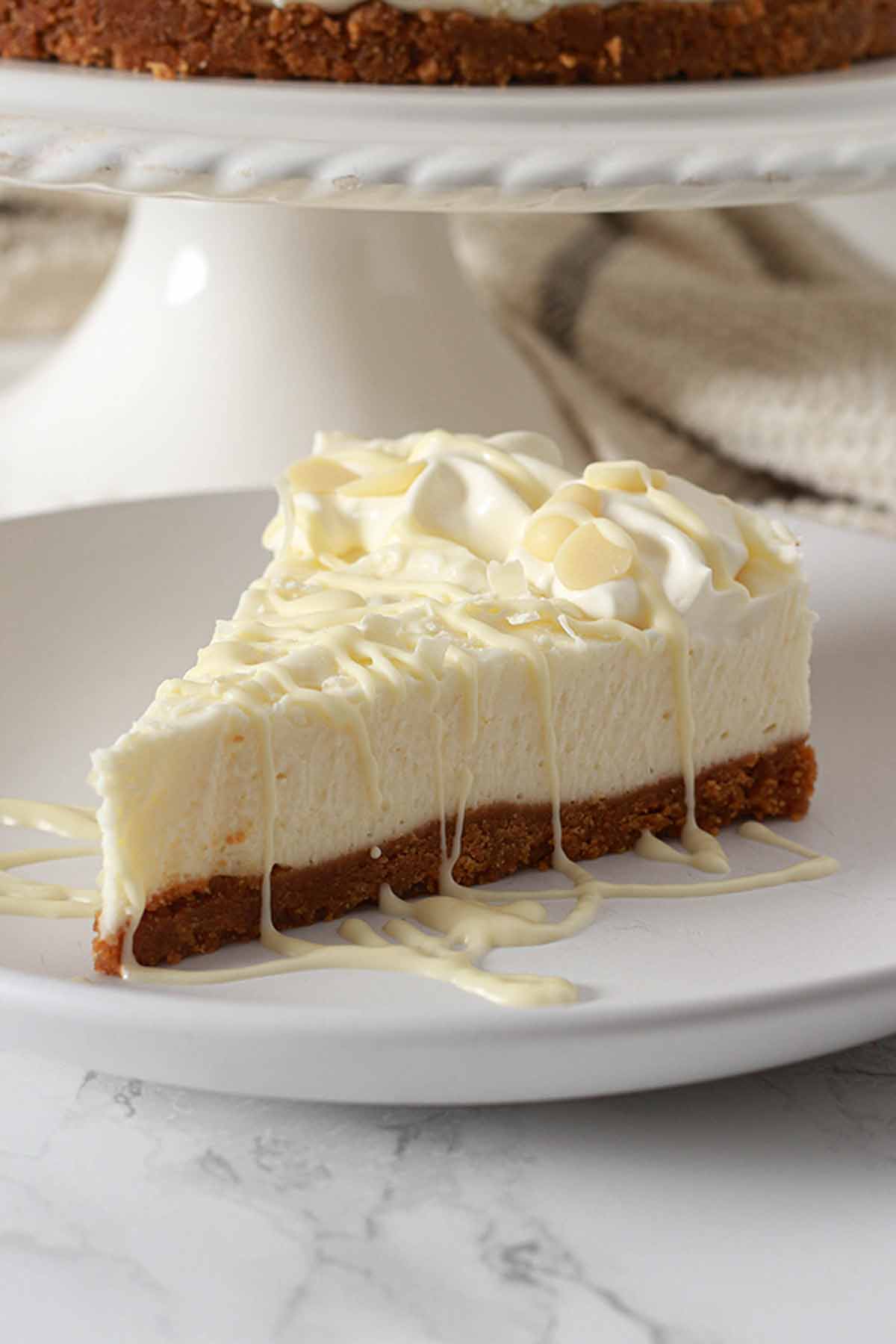 These cupcakes are made with homemade lemon curd and a tangy, sweet lemon curd frosting.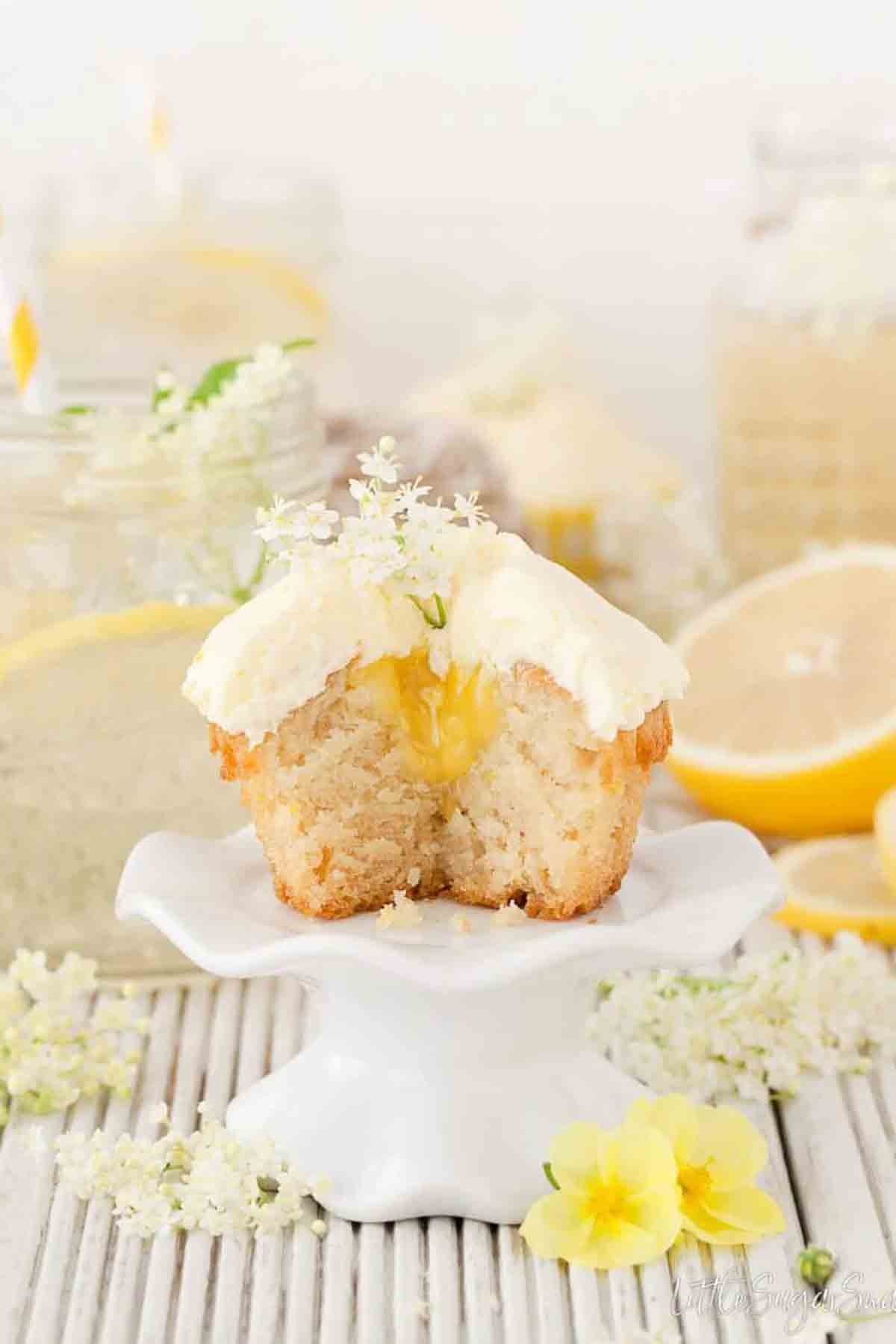 An easy, no-bake treat, filled with vegan marshmallows, Digestive biscuits, popcorn, pretzels and dairy-free chocolate chunks.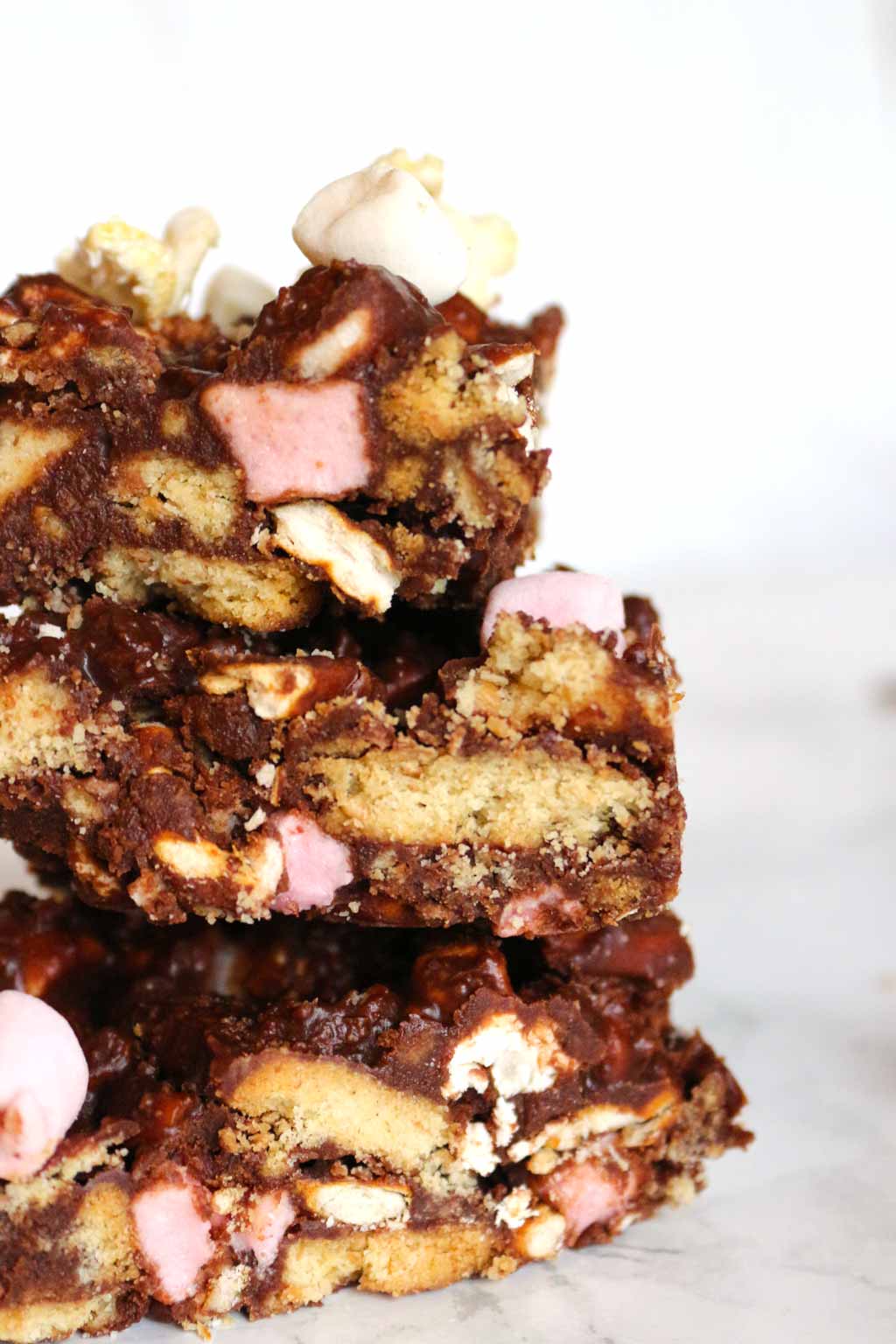 The fluffiest, moistest banana bread that's perfect served warm with dairy-free butter or almond butter.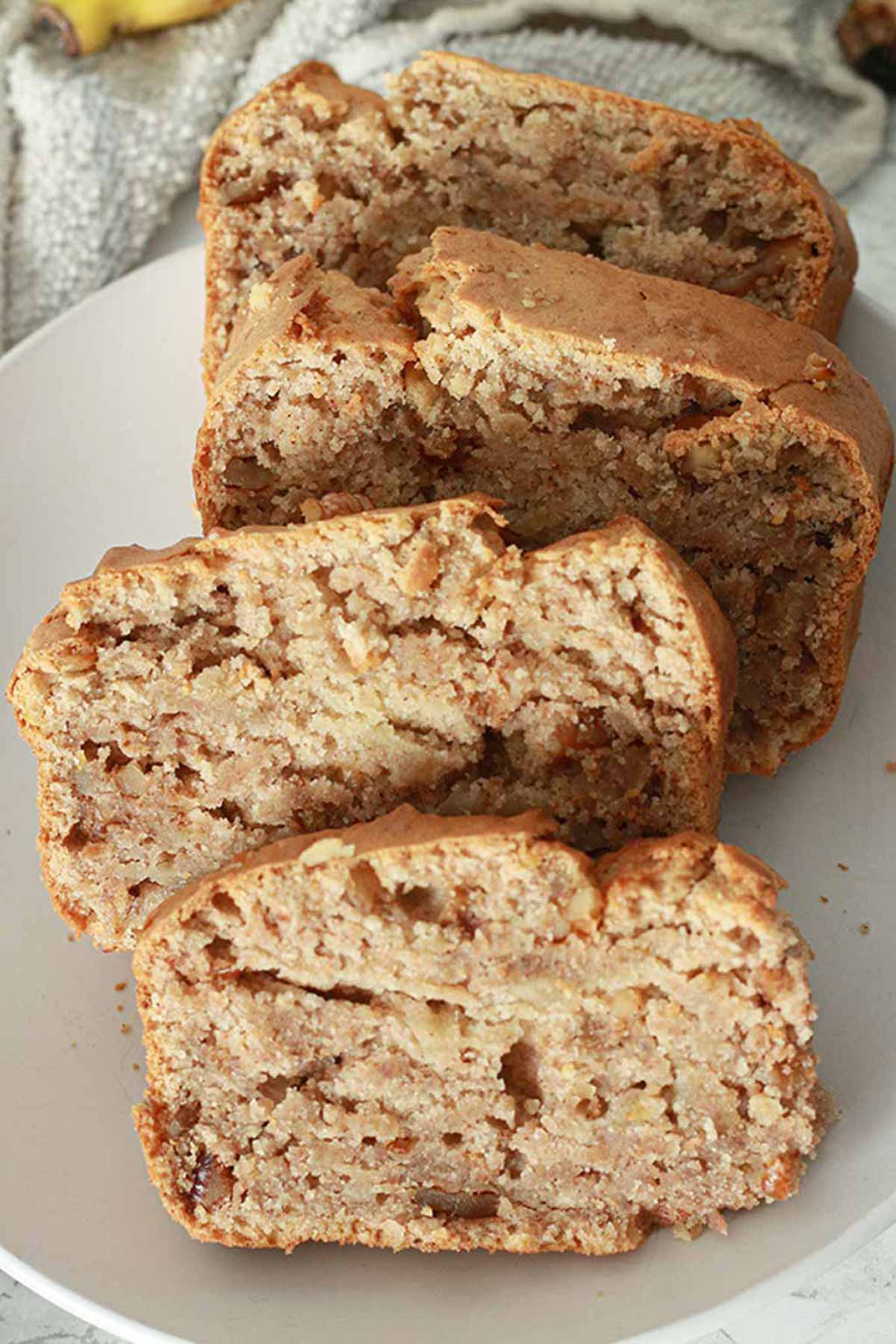 These French macarons are made with aqua faba instead of egg whites. Filled with dairy-free buttercream, they are the perfect dainty addition to your afternoon tea dessert plate.
Never heard of a cruffin? This tasty treat is a cross between a croissant and a muffin. A soft yeast dough shaped into a muffin, filled with raisins and drizzled with melted chocolate. Yum!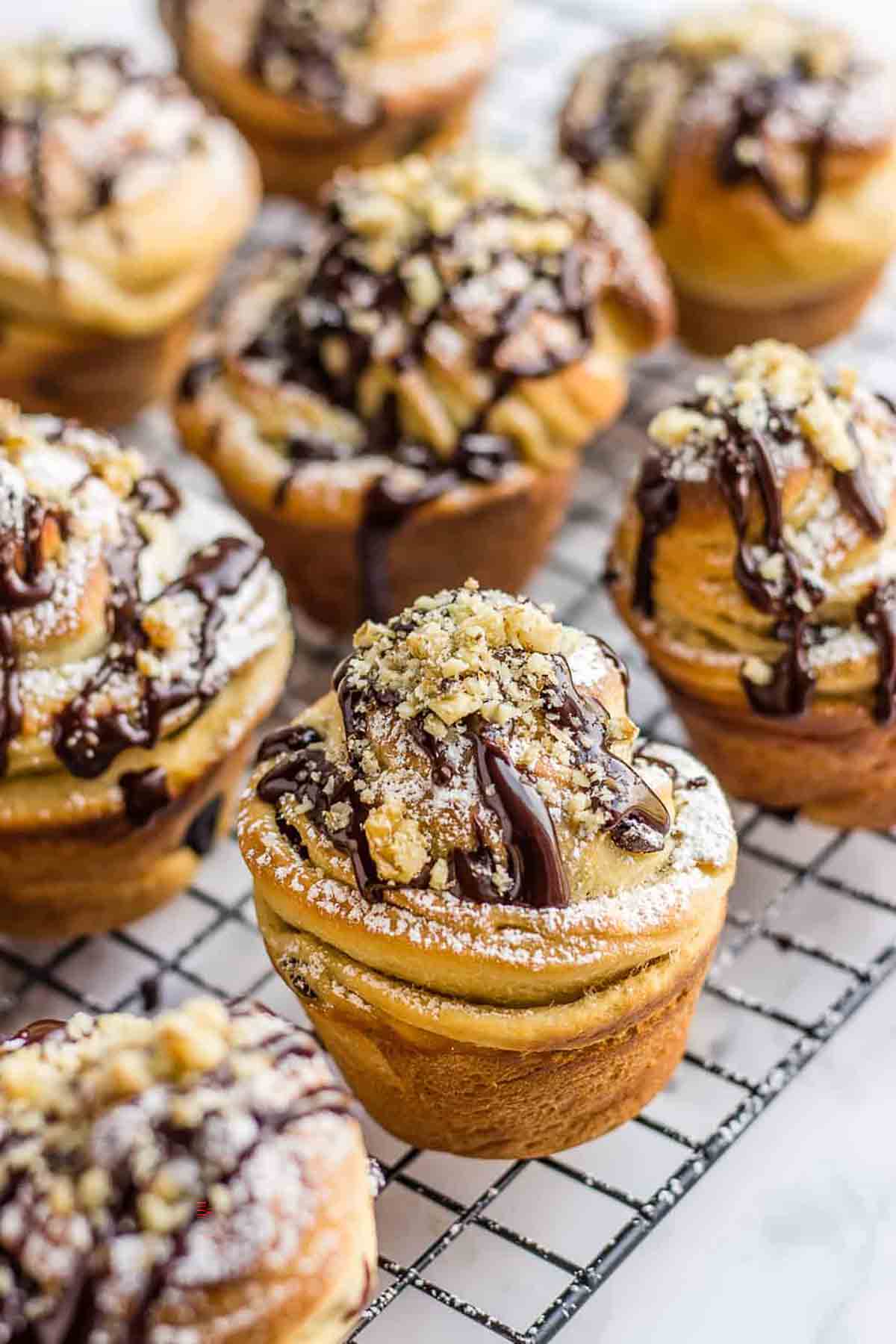 Battenberg cake is another popular British dessert. A chequered vegan sponge cake wrapped in marzipan.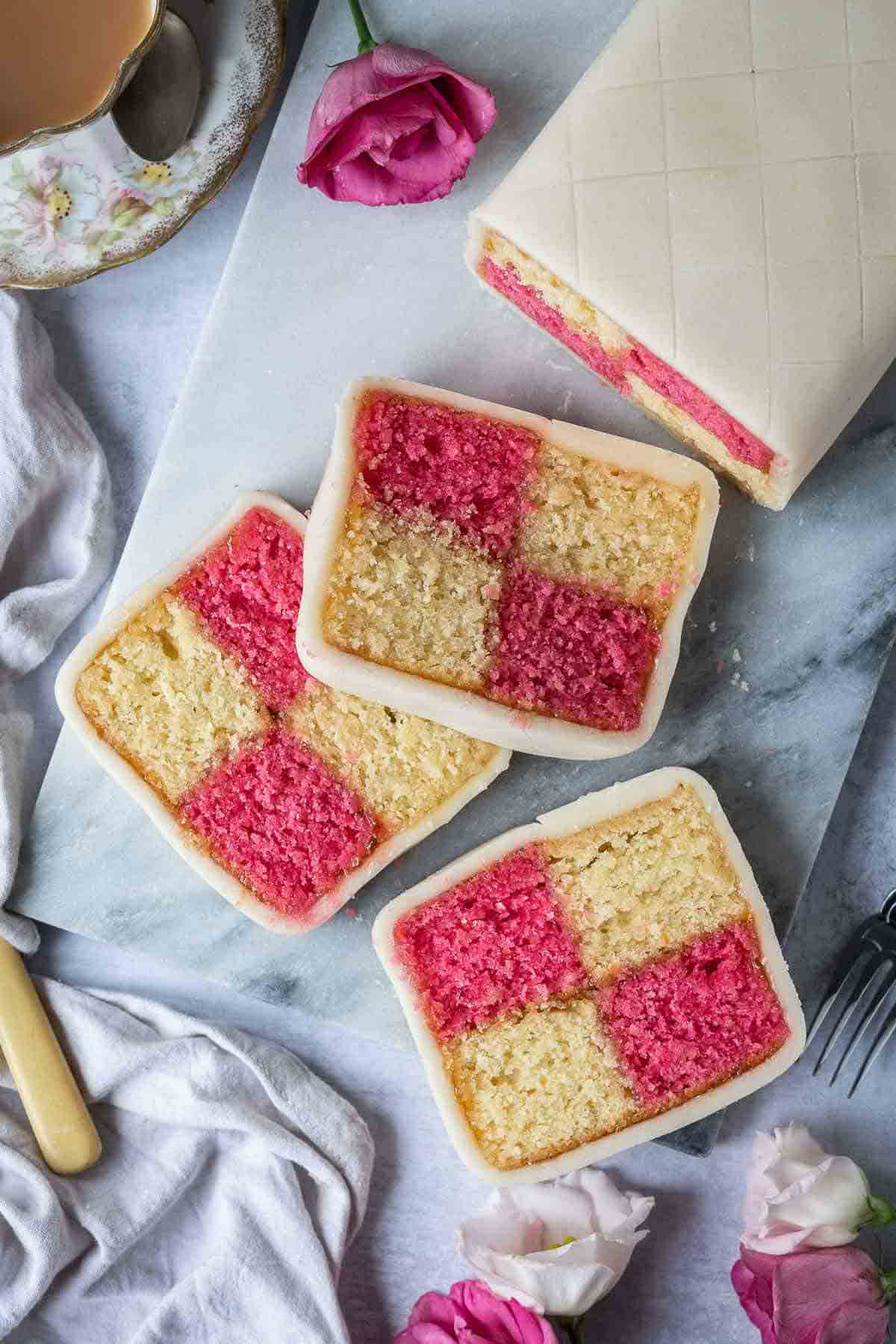 Mini puff pastry apple tarts made into cute little rose shapes. Top them with icing sugar before serving for an extra special touch.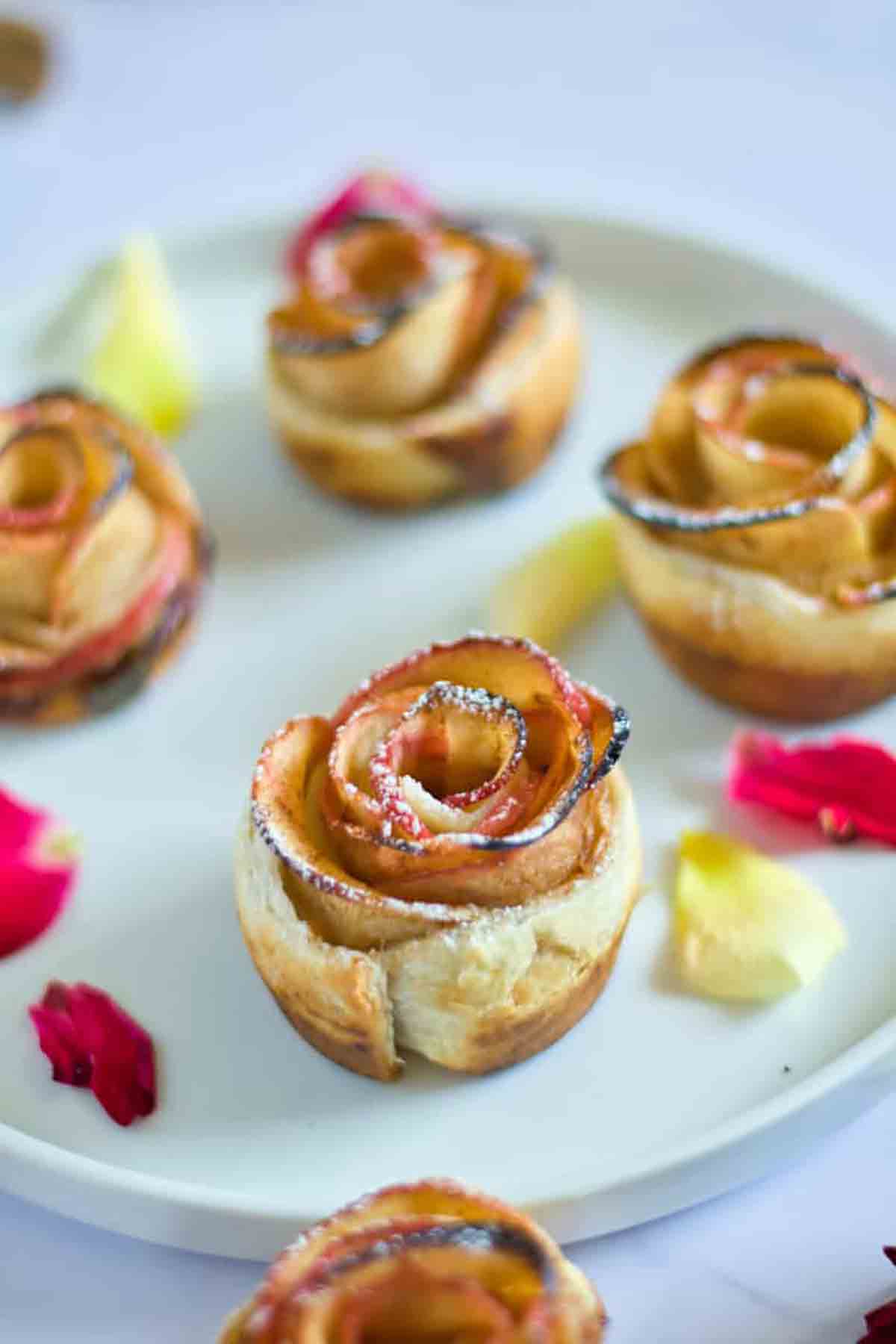 Individual strawberry tarts filled with dairy-free whipped cream, sticky strawberry sauce and fresh strawberries.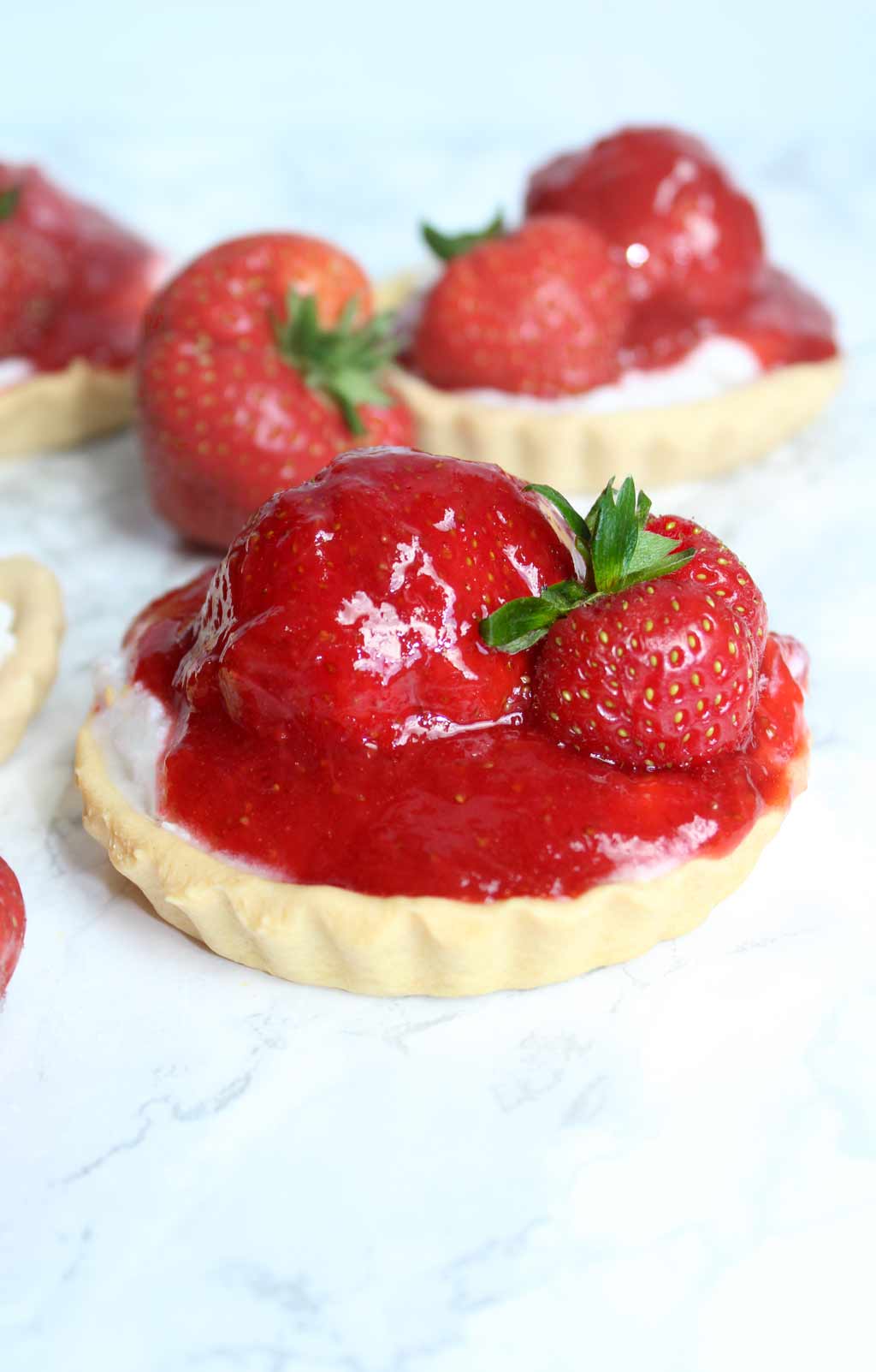 Hot drinks
Lastly are the hot drinks for afternoon tea. Of course there are the classics such as breakfast or Earl Grey tea but here are some ideas if you fancy something a little different. Make sure to check out this post about the best milk alternatives for tea too!
This masala chai makes a rich, warming, delicious drink.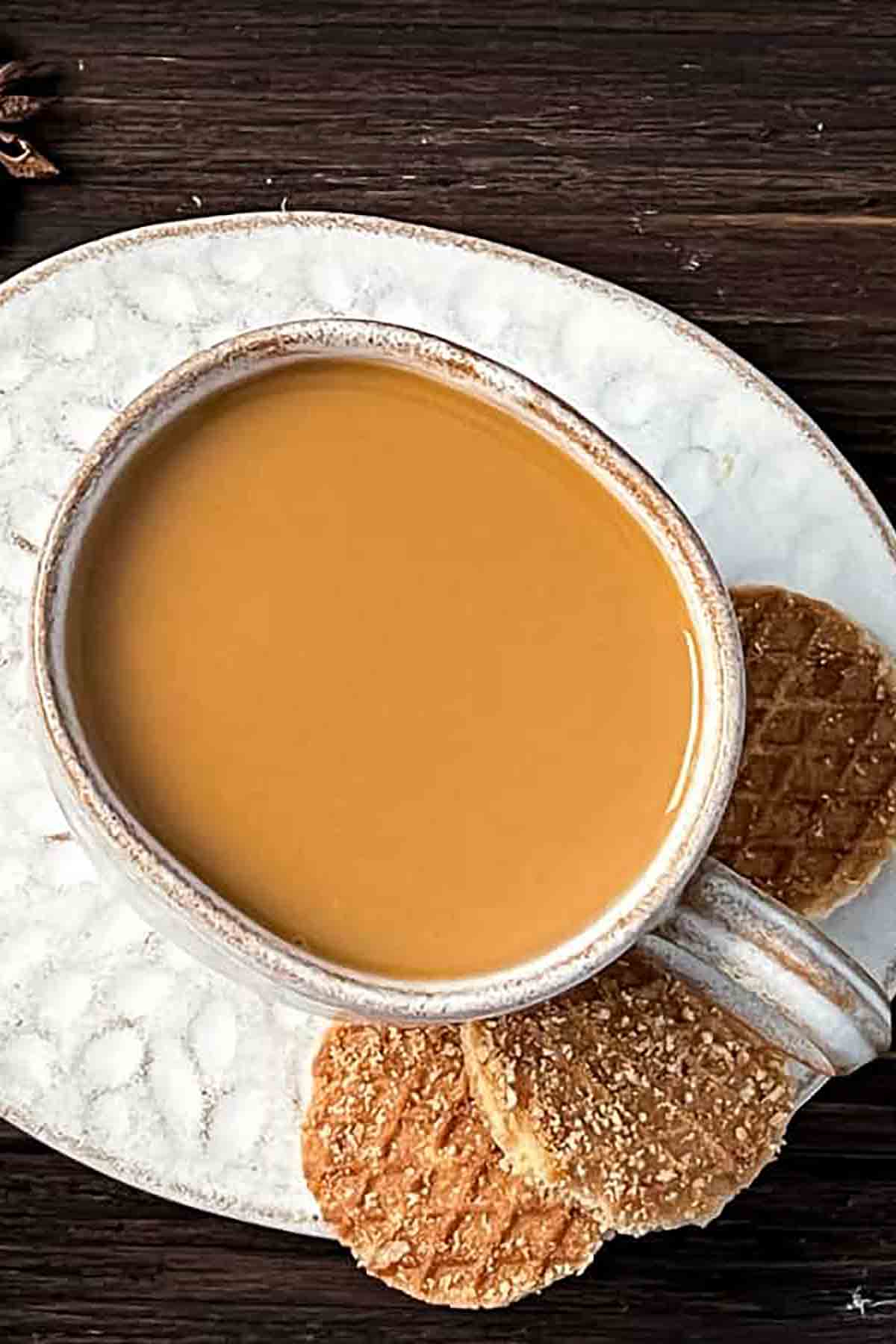 A sweet, spicy, comforting tea. You'll only need 2 ingredients to make it!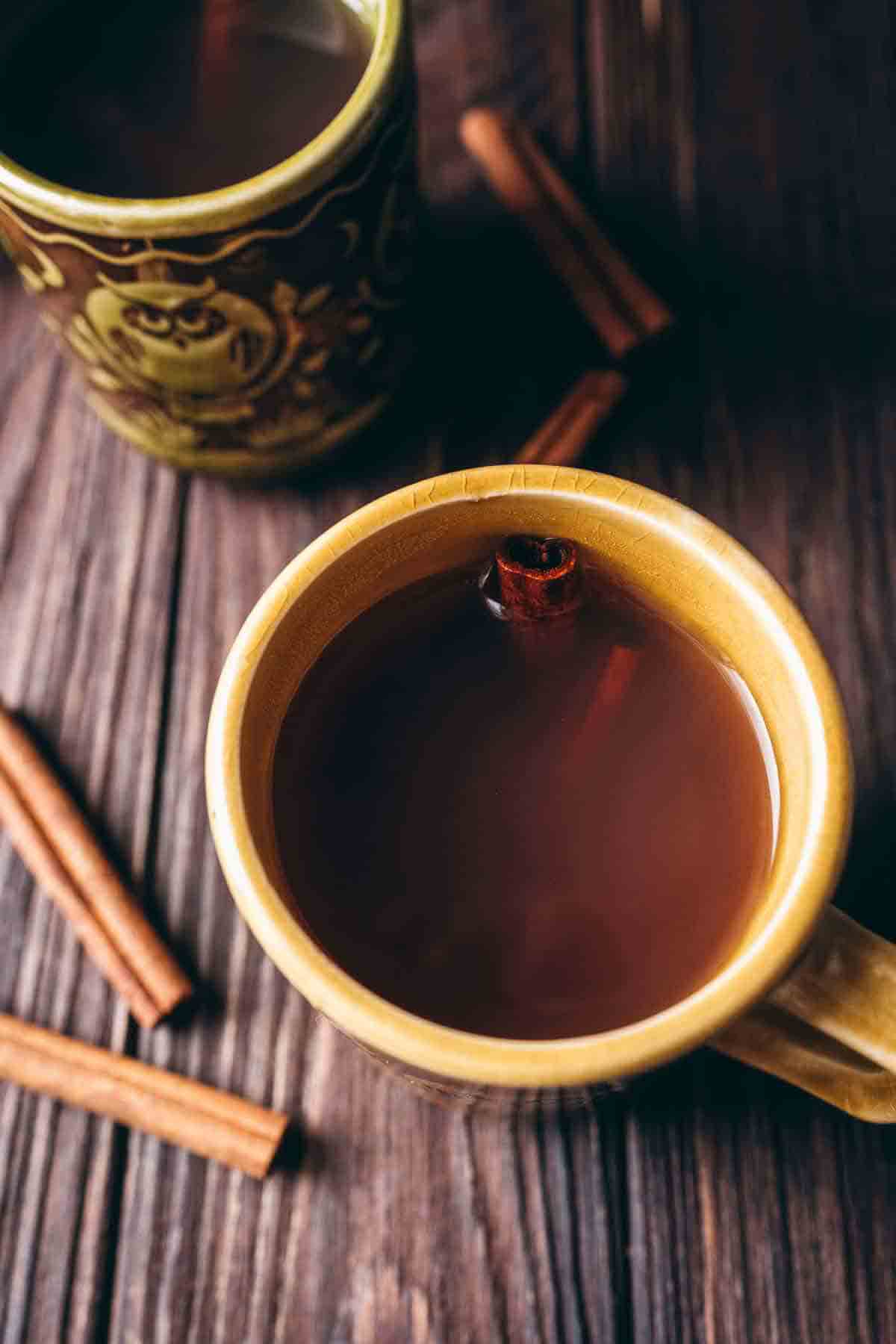 A simple herbal tea made with the magical blue lotus flower.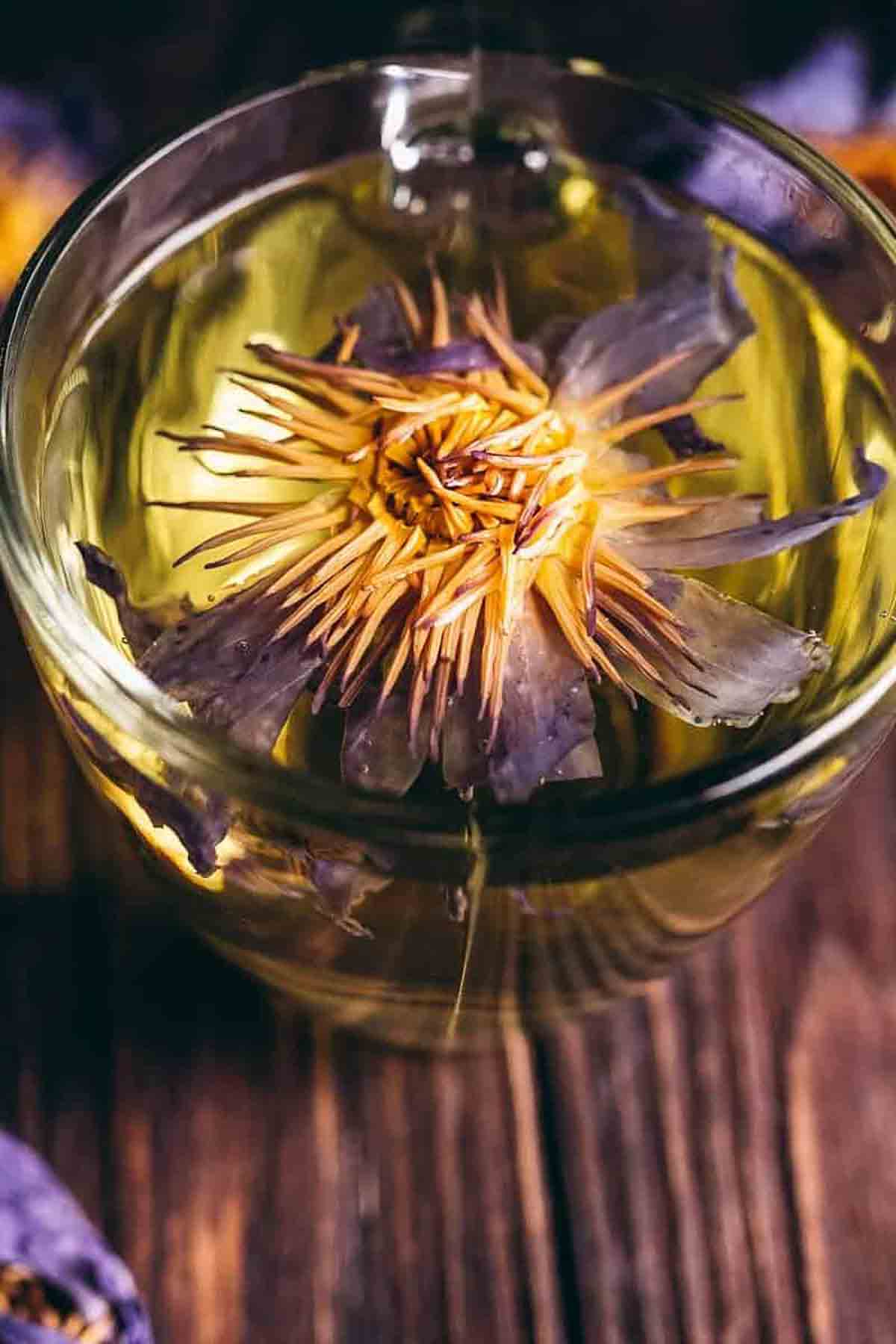 A smooth latte made with pink beetroot powder instead of espresso. This will make a great fun, colourful drink to go alongside your cakes and sandwiches.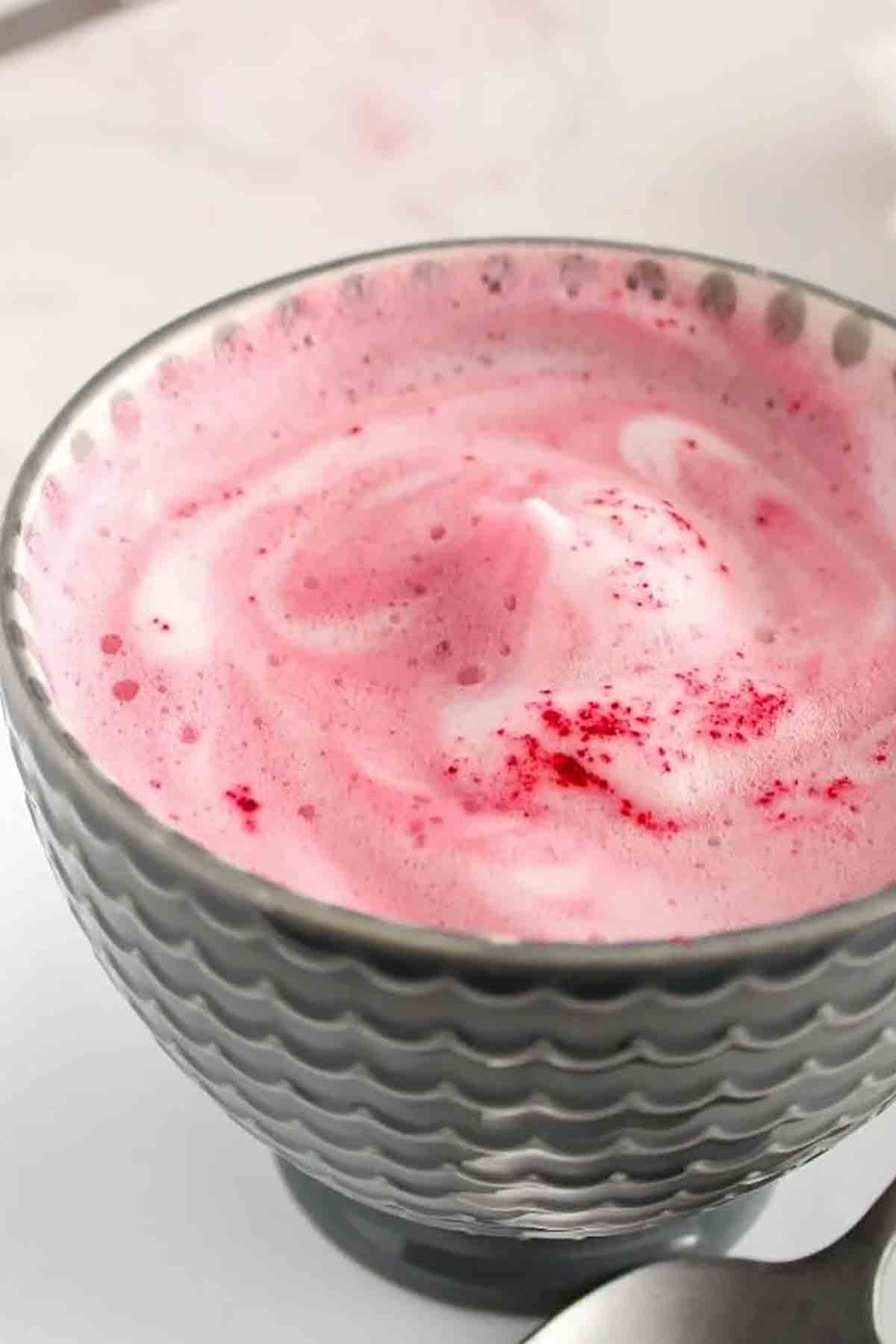 A classic matcha latte made with almond milk instead of dairy.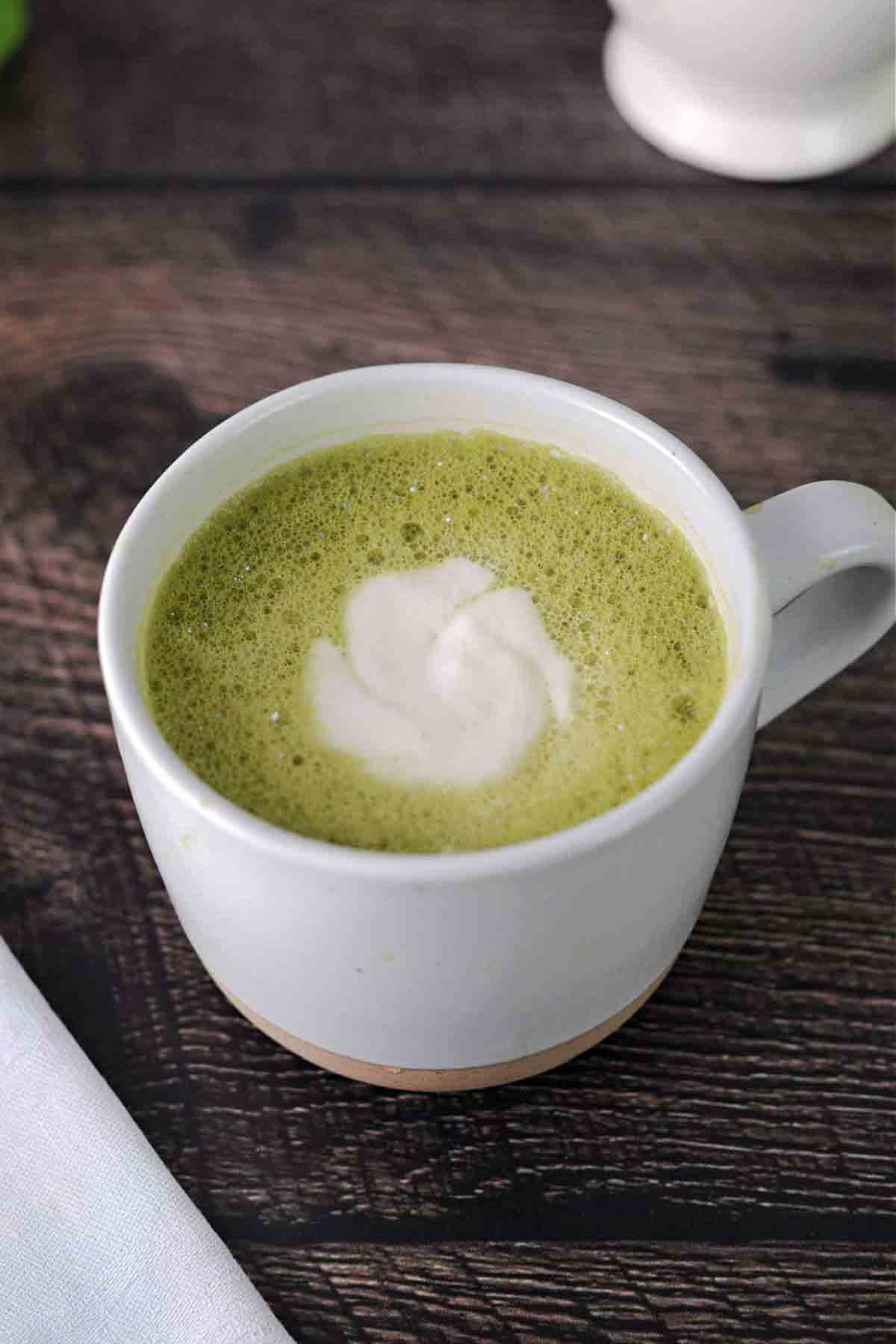 A homemade, creamy tea latte with warming chai spices.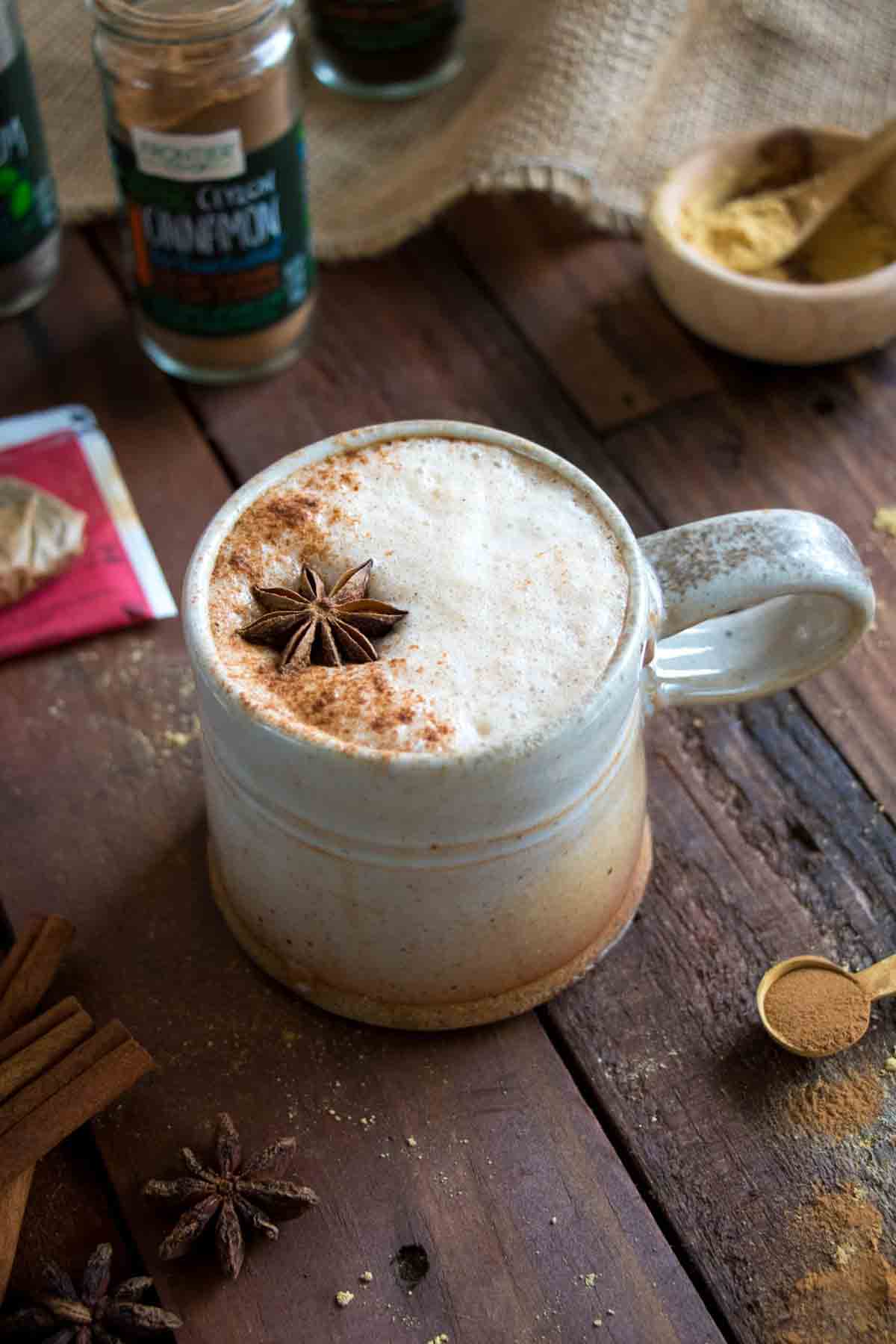 Sweetened with maple syrup and vanilla, this oat milk hot chocolate makes a healthier alternative to the traditional kind.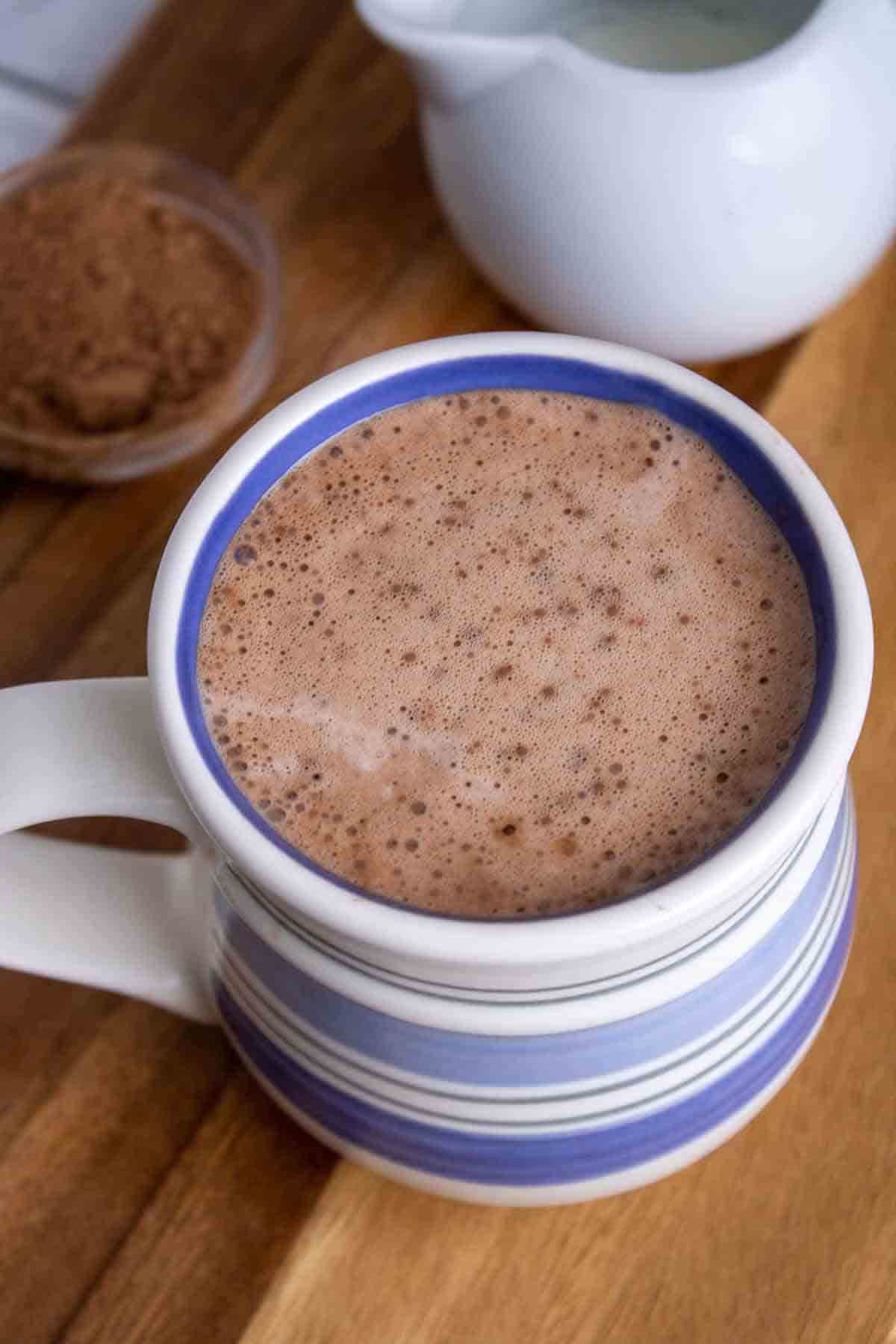 40+ Vegan Afternoon Tea Recipes
Easy recipe ideas for vegan afternoon tea including sandwiches, teas, scones, cakes and desserts.
I hope you love these vegan afternoon tea ideas! If you make any of the recipes, please let me know how it goes by leaving a comment below. Enjoy! xo
BakedByClo is a participant in the Amazon Services LLC Associates Program, an affiliate advertising program designed to provide a means for sites to earn advertising fees by advertising and linking to Amazon.com. This site may contain some of these links to Amazon.com & other affiliate programs. If you make a purchase through one of those links, BakedByClo will receive a small commission from the purchase at no additional cost to you.